There are lots of great Thanksgiving Desserts that will impress your Thanksgiving dinner guests, from apple pies to pumpkin cakes! These scrumptious Thanksgiving Desserts will round off your Thanksgiving dinner.
Moreover, many of these Thanksgiving Dessert recipes are easy to cook! Fall flavors such as pumpkin, apple, pecan, cinnamon, cranberry, and caramel will be featured in the tastiest desserts.
CHECK MY FALL & THANKSGIVING DESSERTS HERE:
Thanksgiving pies, cakes, cupcakes, cheesecakes, dessert loaves of bread, cobblers, cookies, bars, and many other options are available.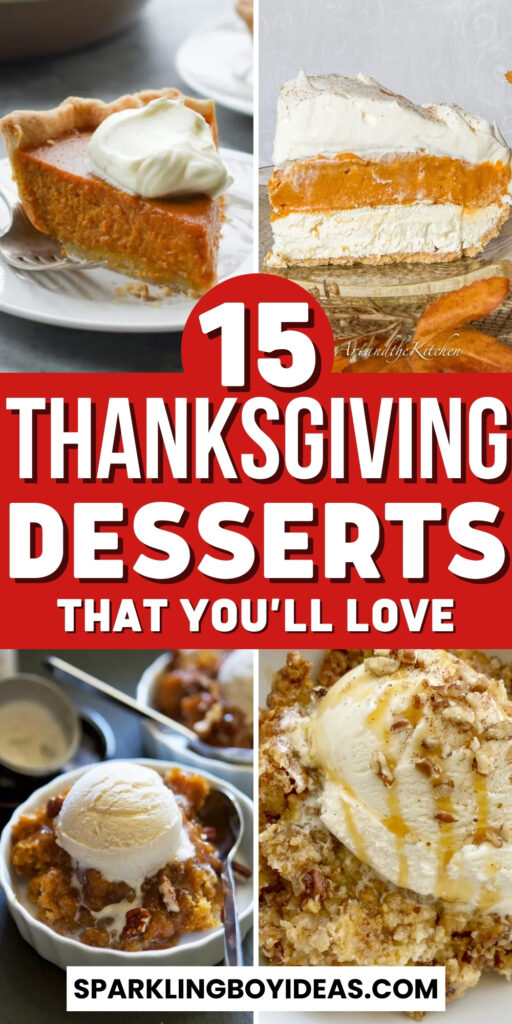 Scrumptious Thanksgiving Desserts
" Affiliate links provided for your convenience, please read my disclosure for more information."
1. Double Layer Pumpkin Cheesecake
This Layered Pumpkin Cheesecake Recipe will be a big success for Thanksgiving, and it's a lot easier than you think! I've provided step-by-step directions for making a cheesecake, so even if you've never made one before, it'll be a smash hit!
2. Pumpkin Cake with Creamcheese Frosting
This recipe for homemade Pumpkin Cake with Cream Cheese Frosting is perfect for a fall dessert. This incredibly delicious cake comes up in minutes and is perfect for Thanksgiving or a holiday party.
The tastes complement each other well and result in an out-of-this-world delicious dessert.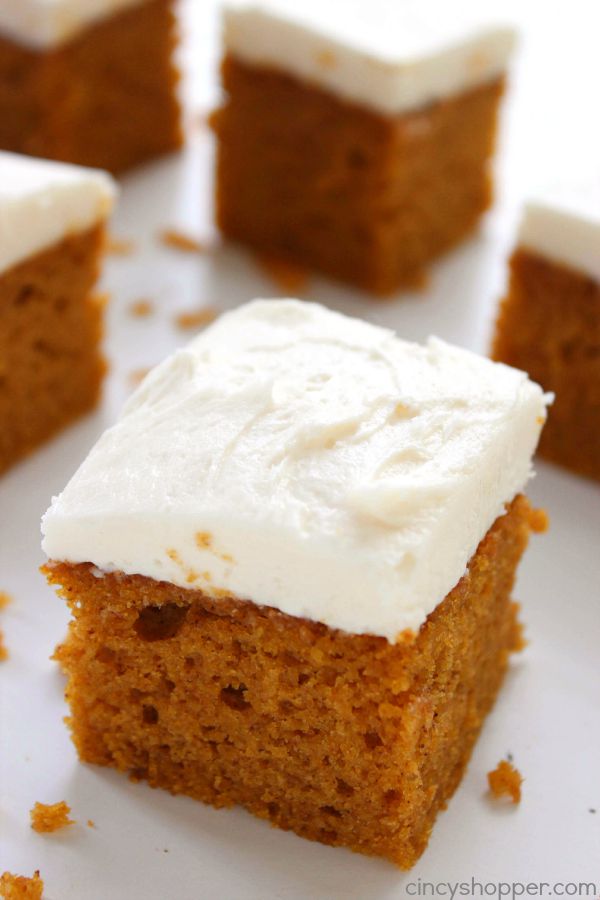 3. Pumpkin Sheet Cake with Cinnamon Frosting
The very best Pumpkin Sheet Cake baked in a sheet pan with a creamy Cinnamon Cream Cheese Frosting that melts into the cake as it cools.
A simple and deliciously soft pumpkin cake recipe that comes together in 30 minutes and is great for the fall season!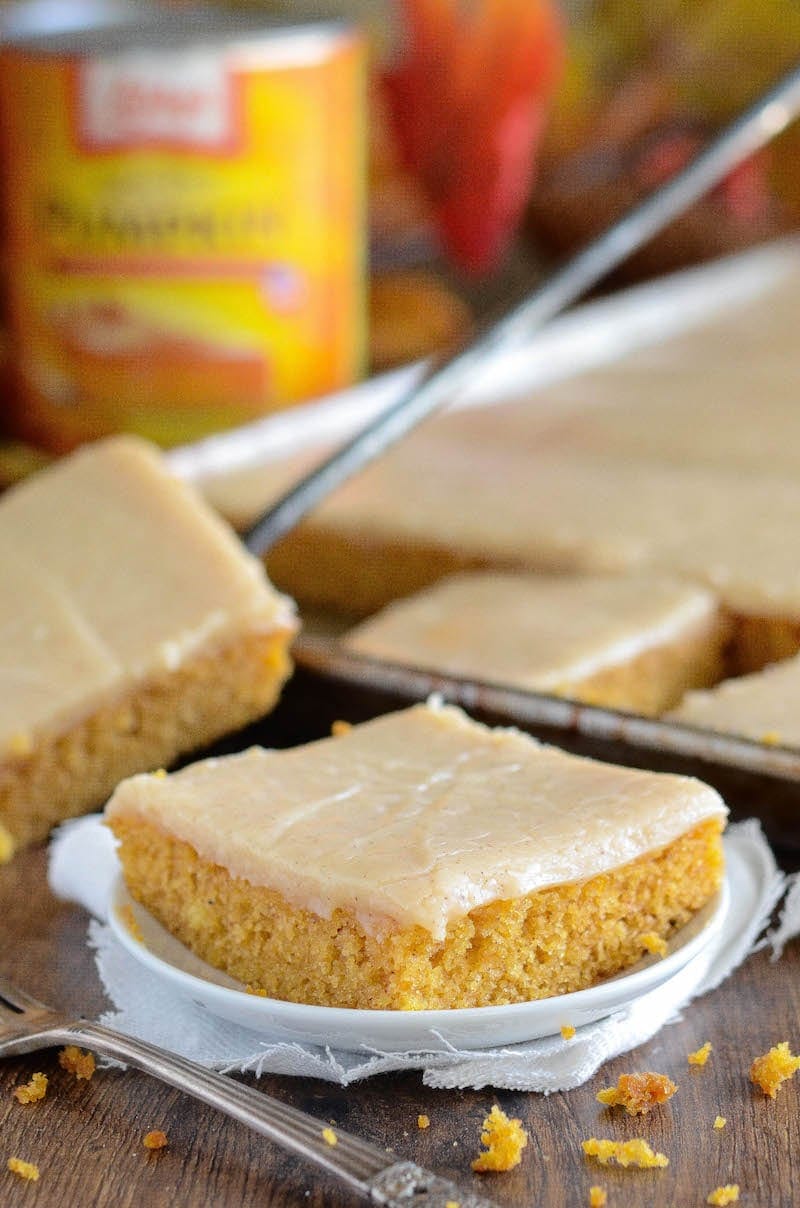 4. Grandma's Pumpkin Snack Cake
This Pumpkin Snack Cake is bursting with fall flavors and topped with a simple cream cheese cinnamon-dusted frosting! It's really simple to prepare and deliciously soft and cinnamon-spicy.
Fall doesn't get much better than this, topped with a cream cheese frosting and sprinkled with a little extra cinnamon.
5. Pumpkin Spice Cake with Cream Cheese Frosting
This Pumpkin Spice Cake starts with a boxed cake mix flavored with pumpkin puree and is topped with a delicious handmade buttery cream cheese frosting!
This delicious and surprisingly simple cake mixes fall spice tastes with creamy pumpkin and is topped with a buttery cream cheese frosting. This is a family favorite in our house, and it also makes a great potluck dessert.
6. Pumpkin Cream Cheese Dump Cake
BETTER and much simpler than pumpkin pie! The best way to serve pumpkin pie to a crowd is with this Pumpkin Cream Cheese Dump Cake!
Delicious pumpkin pie filling covered by a sweet cream cheese layer and topped with a crispy cake mix topping. This Pumpkin Cream Cheese Dump Cake can become your new favorite.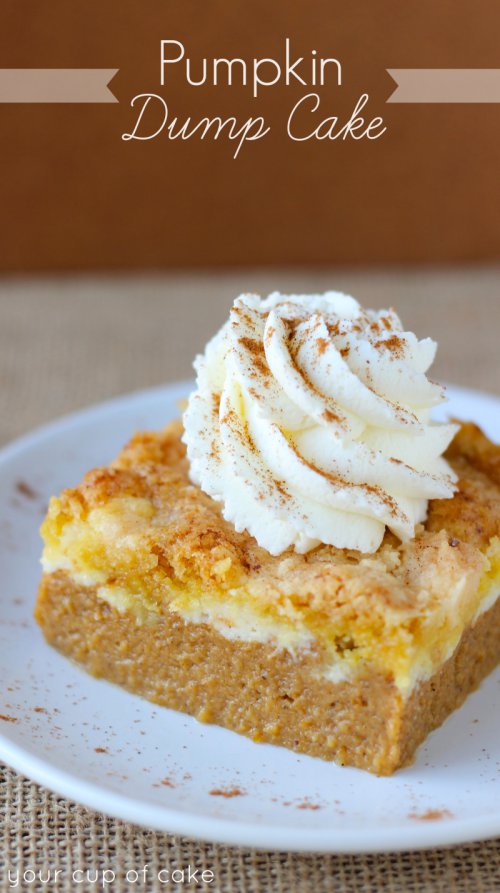 7. Pumpkin Praline Cake
The world's most delicious frosting poured over a wonderful, moist, rich, and flavor-packed Pumpkin Praline Cake. This simple pumpkin cake recipe should be saved in your recipe box.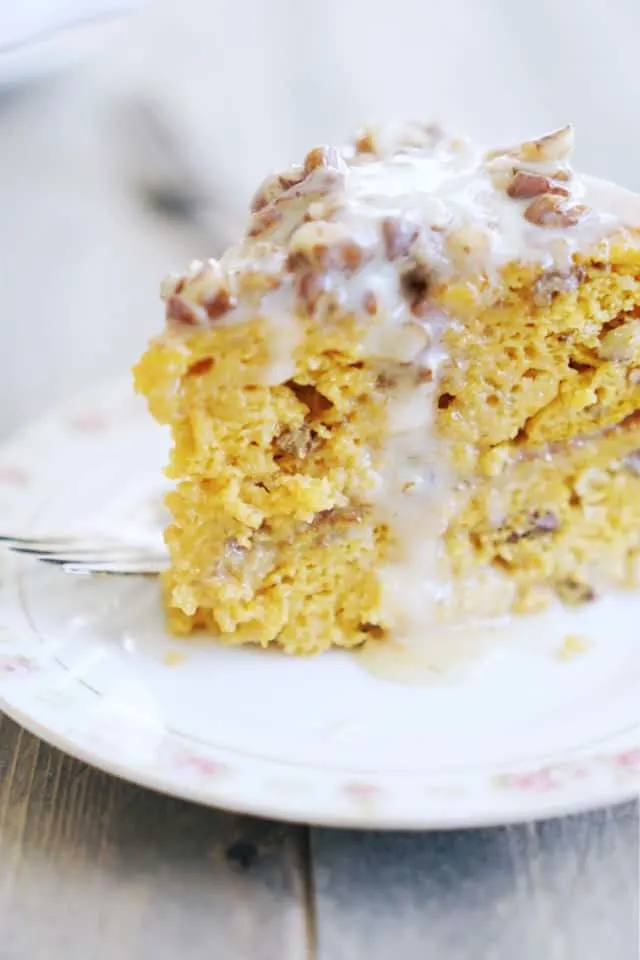 8. Mini Apple Pies
These lovely little pies are quite simple to make, and the filling is absolutely tasty. Try these apple pies at your Thanksgiving dinner party and impress your guests!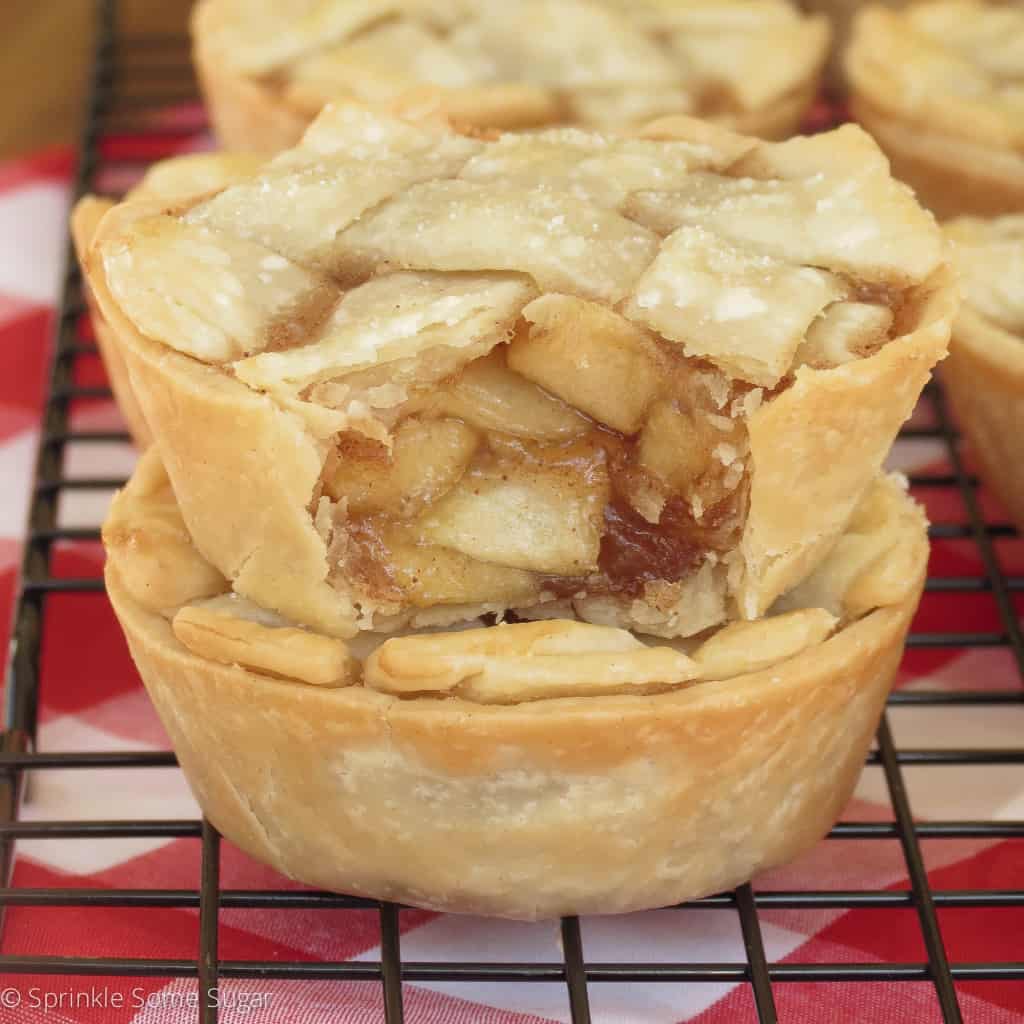 9. Pumpkin Cream Cheese Bundt Cake
Pumpkin cream cheese Bundt cake is Everything you love about pumpkin cake, but with a delicious cream cheese layer hidden inside. This fall cake is easy to make and nicely spiced, and it always impresses a crowd. Both layers are incredibly tempting!
10. Pumpkin Crunch Cake
The ultimate fall treat is Pumpkin Crunch Cake. Enjoy with ice cream on top! Perfect for Thanksgiving or Fall dessert.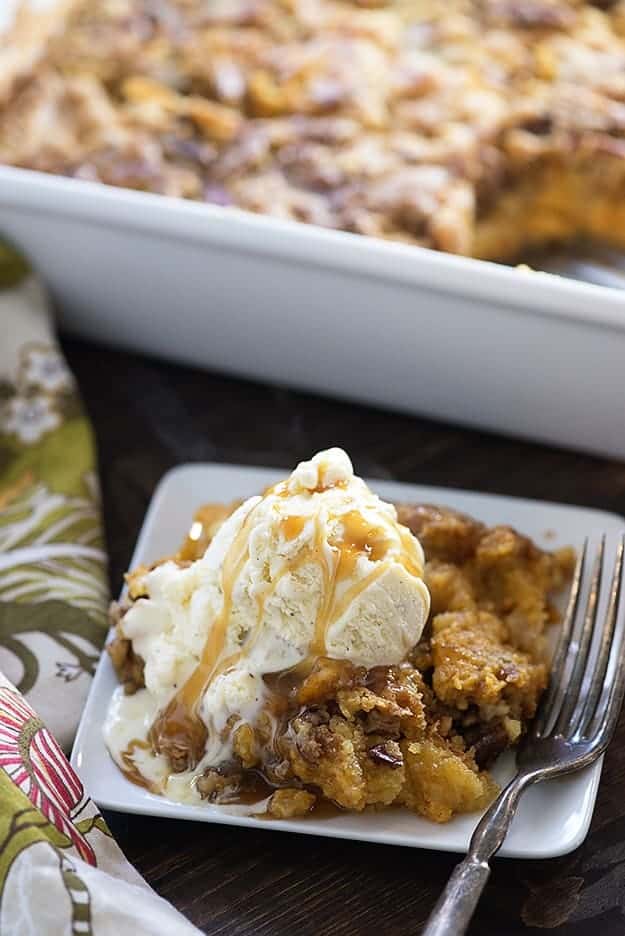 11. Pumpkin Cobbler
13. No Bake Triple Layer Pumpkin Pie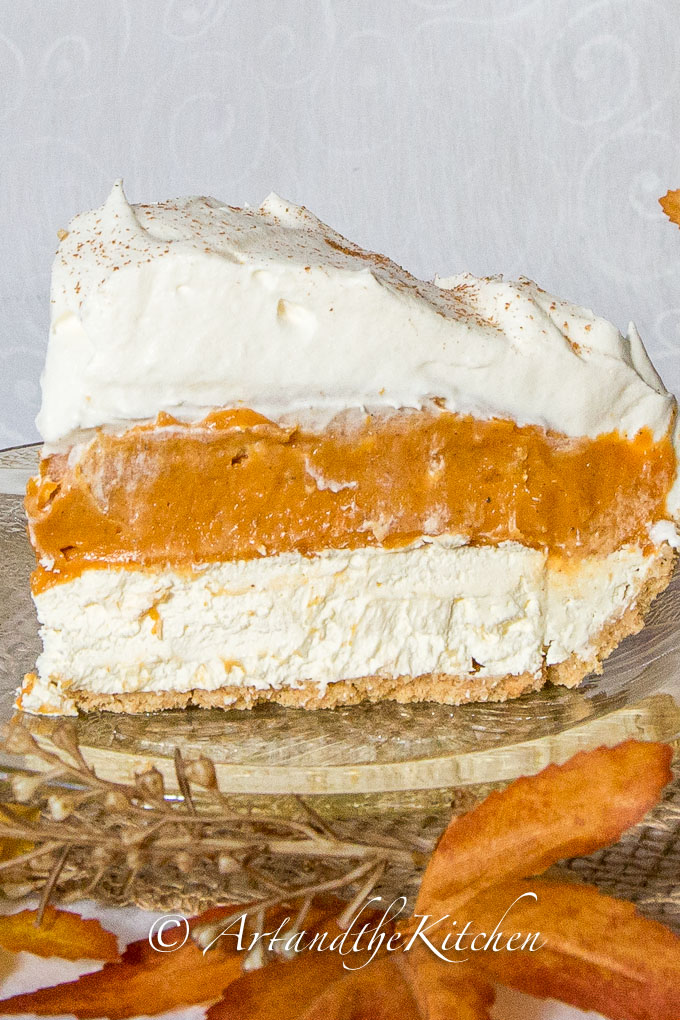 Now comes the important question… Which Thanksgiving Desserts do you like the most? Please let me know in the comments.
Few more thanksgiving recipes!!!
Want to save this for later? Post these Make-Ahead Thanksgiving Recipes to your favorite Pinterest Board!