Prepare to be stunned by some of the most amazing Christmas cookies ever! But, anyway, I'm making a list of delicious Holiday Cookie Recipes.
Why? It's never too early to start planning some of your favorite Holiday Cookie Recipes
We begin baking many weeks earlier than Christmas.
We bake up to ten different varieties of cookies that we share with our closest friends and family.
Every year, we send platters of mixed Christmas cookies to our friends and family as a special treat for those who mean the most to us.
As a result, these tasty Christmas cookie recipes are a welcome addition to any holiday party or cookie dish.
They're great for food gifts.
And, of course, these wonderful Holiday Cookie Recipes are great for any cookie exchange you may be hosting at work, school, or another social gathering in your community.
When there are tasty homemade treats involved, the holidays become even more magical.
So, here are the most delicious Holiday Cookie Recipes available on the internet.
Delicious Christmas Cookies
" Affiliate links provided for your convenience, please read my disclosure for more information."
Buy these recommended products here:
1. Fruitcake Cookies
These cookies are quite simple to make. Line a mini loaf pan with wax paper first, then plain tissue paper. Add the cookies, fold the paper over, wrap with ribbon, and pin a card to the top.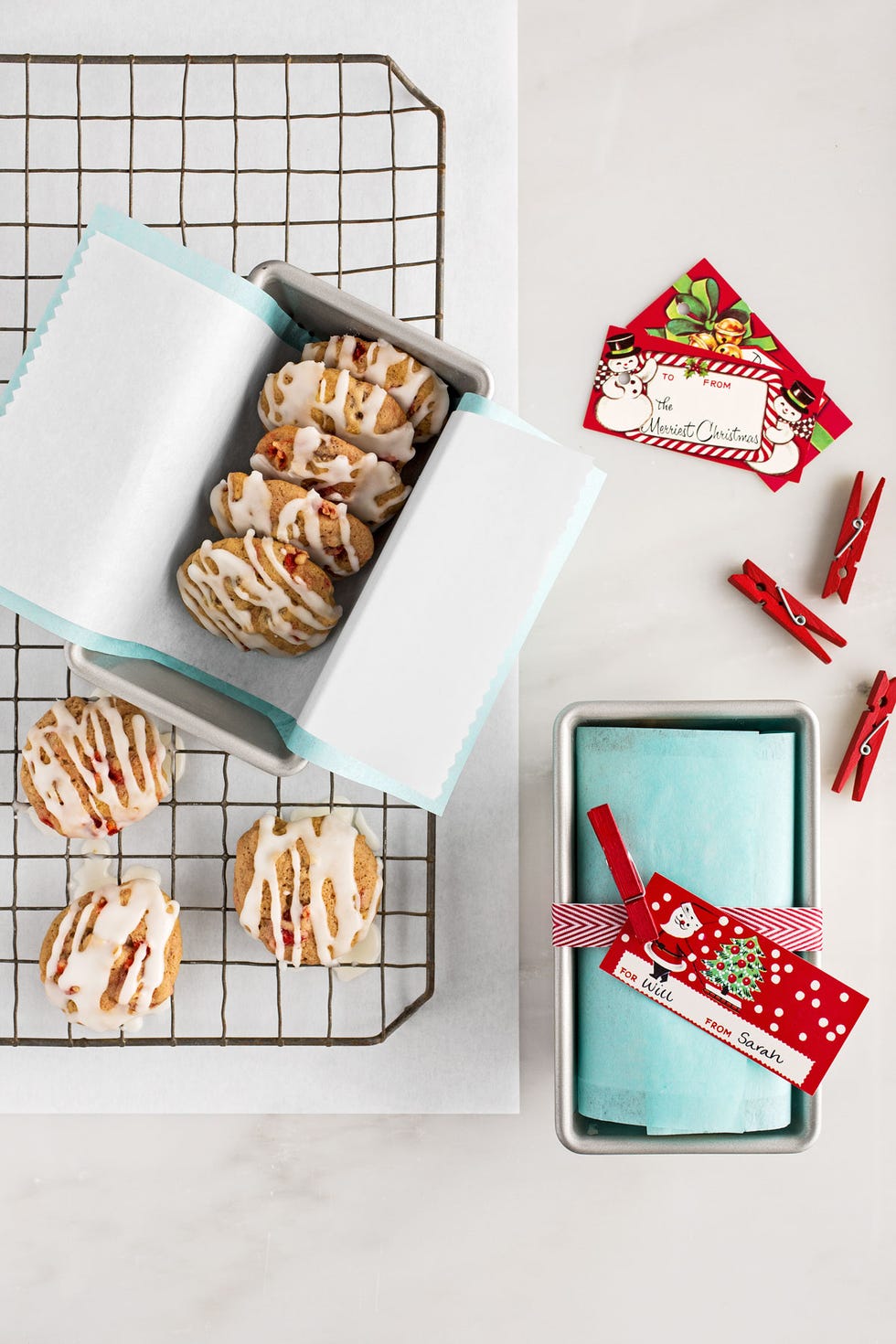 2. Red Velvet Cheesecake Cookies
Red Velvet Cookies with a surprising cheesecake filling and a delicious White Chocolate Drizzle. These Red Velvet Cheesecake Cookies are great for Valentine's Day, Christmas, or any other special occasion.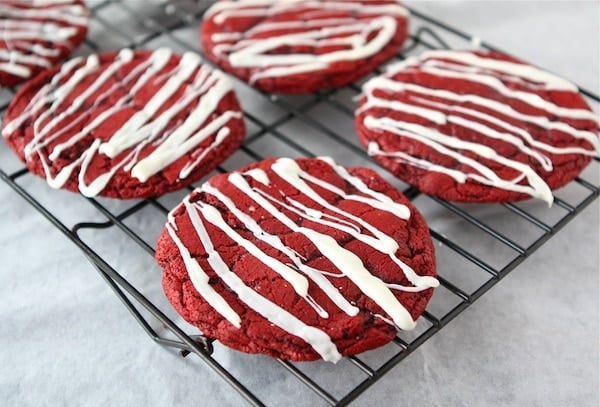 3. Christmas Light Sugar Cookies
Try these delicious and simple Christmas Light Sugar Cookies. Crushed candies, sprinkles, and sanding sugar give these sweet "bulbs" a unique texture.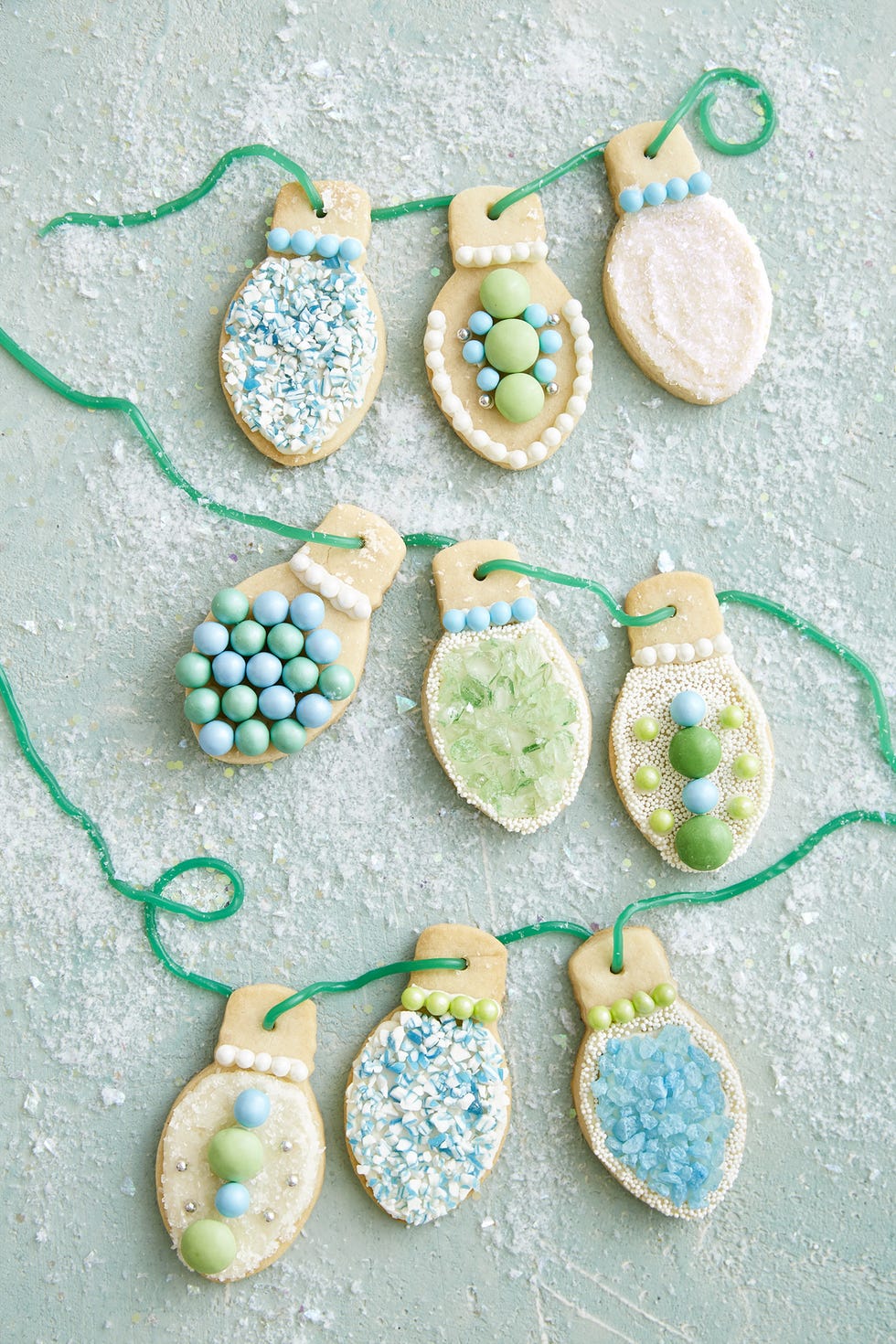 4. Chocolate Peppermint Patty Cookies
The ultimate Christmas cookie is these Chocolate Peppermint Patty Cookies. These should be on your Christmas baking list.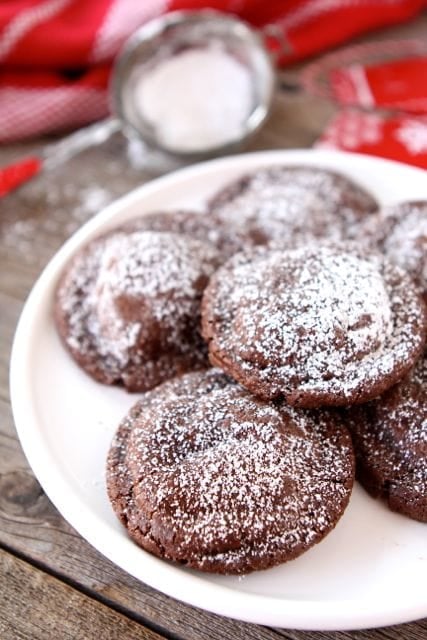 5. Soft Almond Sugar Cookies
Try these super-soft Almond Sugar Cookies and enjoy your holiday. These cookies are soft, rich in flavor, and especially for those who are big almond fans.
6. Molasses Cookies
Recipe for old-fashioned, quick, and easy molasses cookies using only a few ingredients. The texture of this traditional Christmas cookie is soft and chewy.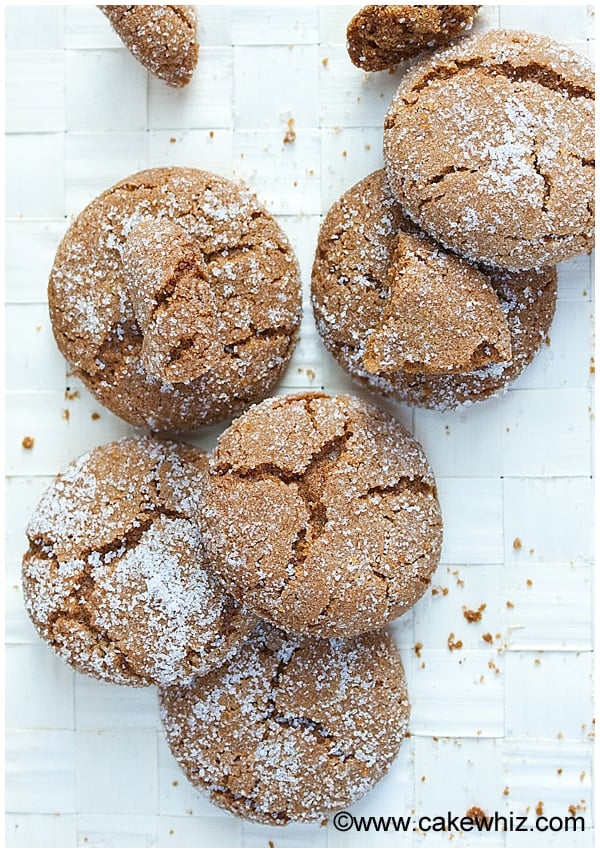 7. Eggnog Cookies
These Eggnog Cookies are a Christmas must-have! You'll want to make these at least once every Christmas season after you've tried them.
They're a cake-like cookie with a soft and fluffy texture, just the right amount of spice, and a creamy eggnog frosting.
8. Oreo Peppermint Crunch Cookies
These delicious Oreo Peppermint Crunch Cookies are made with Oreo cookie chunks and peppermint chips. Make a batch and watch them go from your cookie plate quicker than you can blink.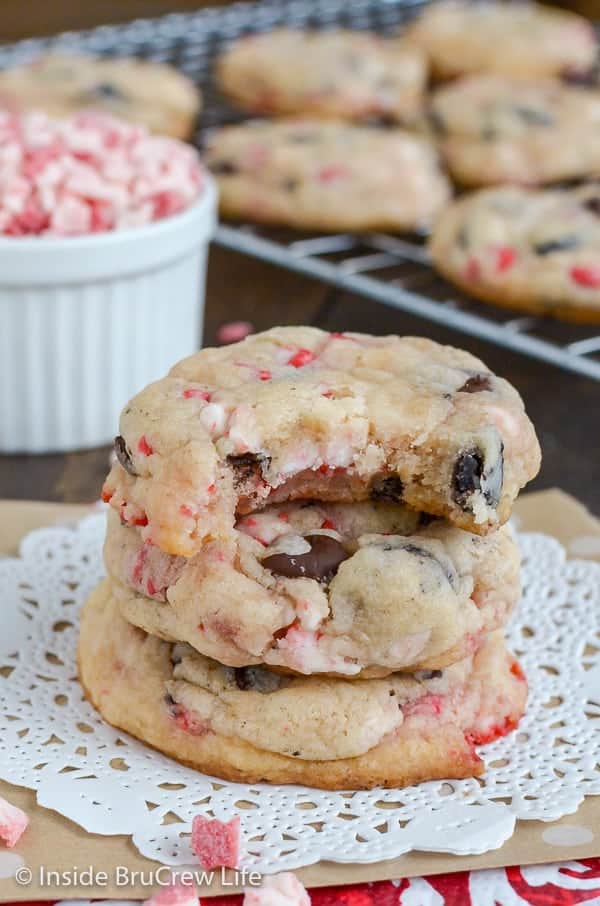 9. Homemade Oreos
Oreos baked from a cake mix at home! It's quick and easy to make, and it's dangerously tasty! These will quickly become your new favorite treat.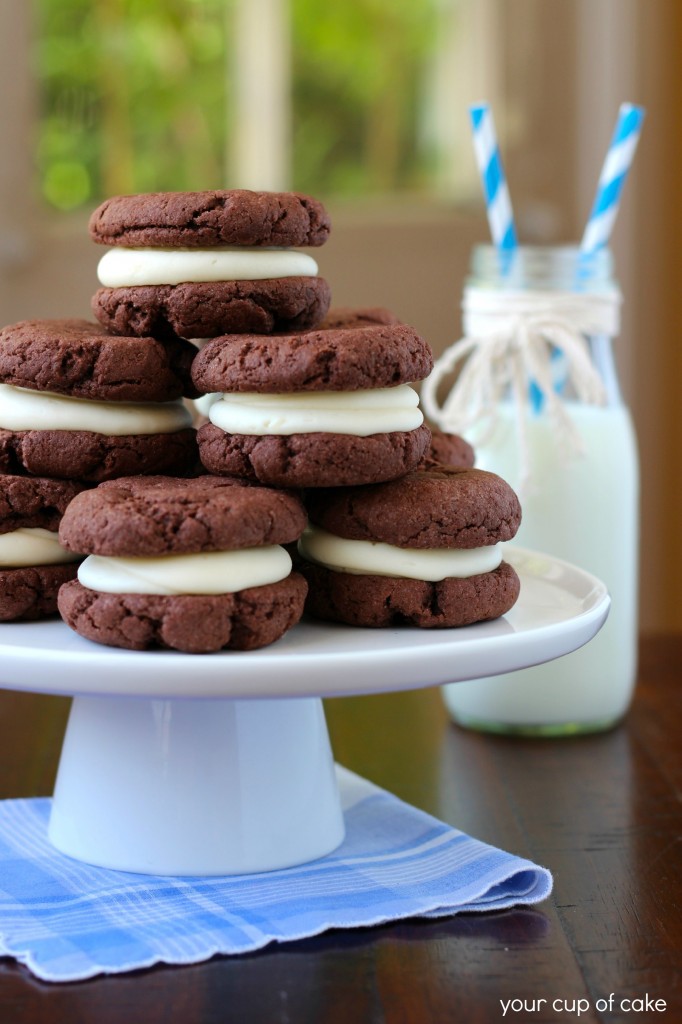 10. Spiced Shortbread
These wonderful Spiced Shortbread Cookies are a must-try. Wrap a beautiful ribbon over the edges of a cardboard pie slice box. Wrap cookies in parchment paper, tie them with a ribbon and tuck them inside the box.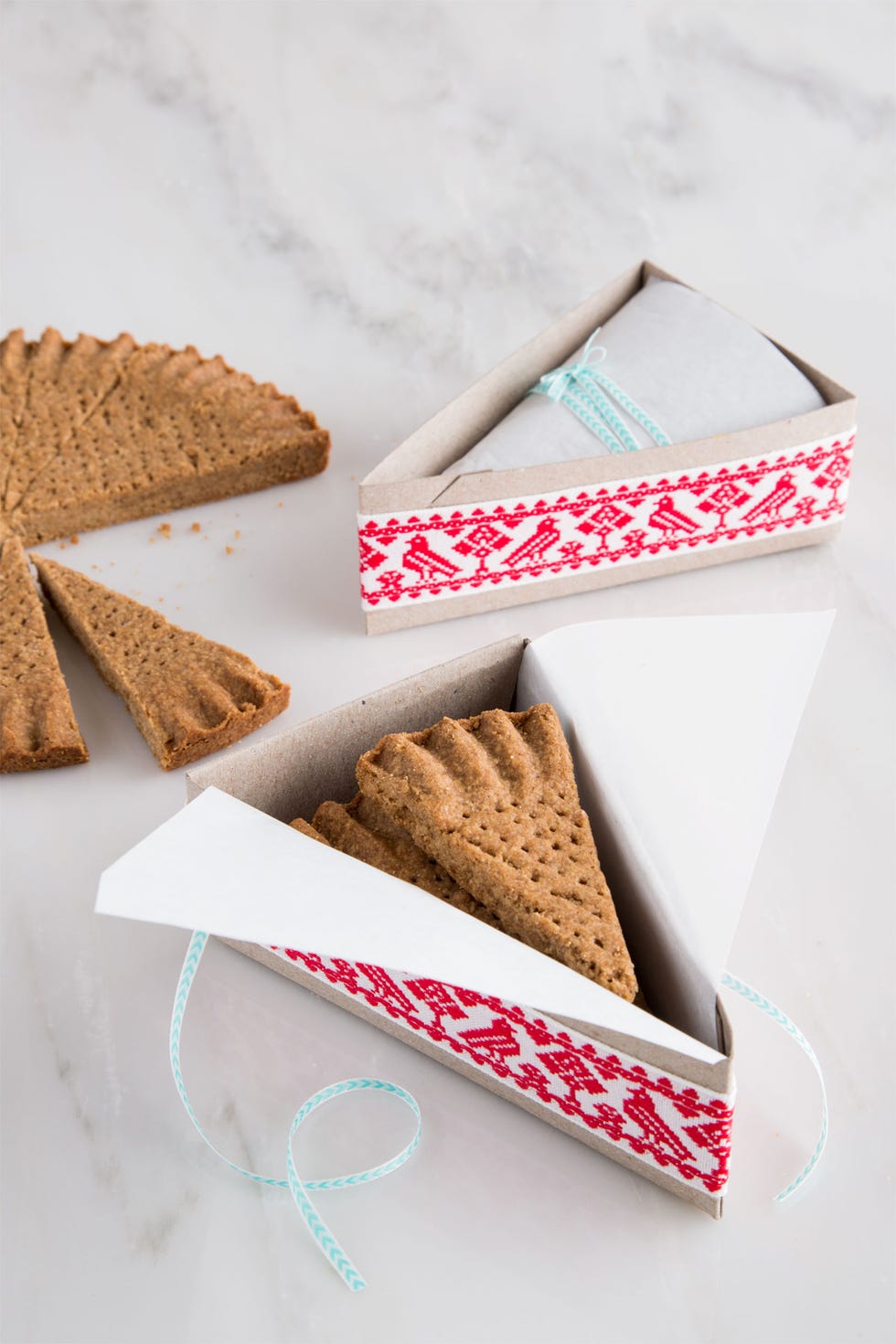 11. Giant Oatmeal Chocolate Chip Cookies
These cookies will be one of your favorite recipes on the blog because they are hearty, soft, and simply wonderful. So check this recipe without wasting a second.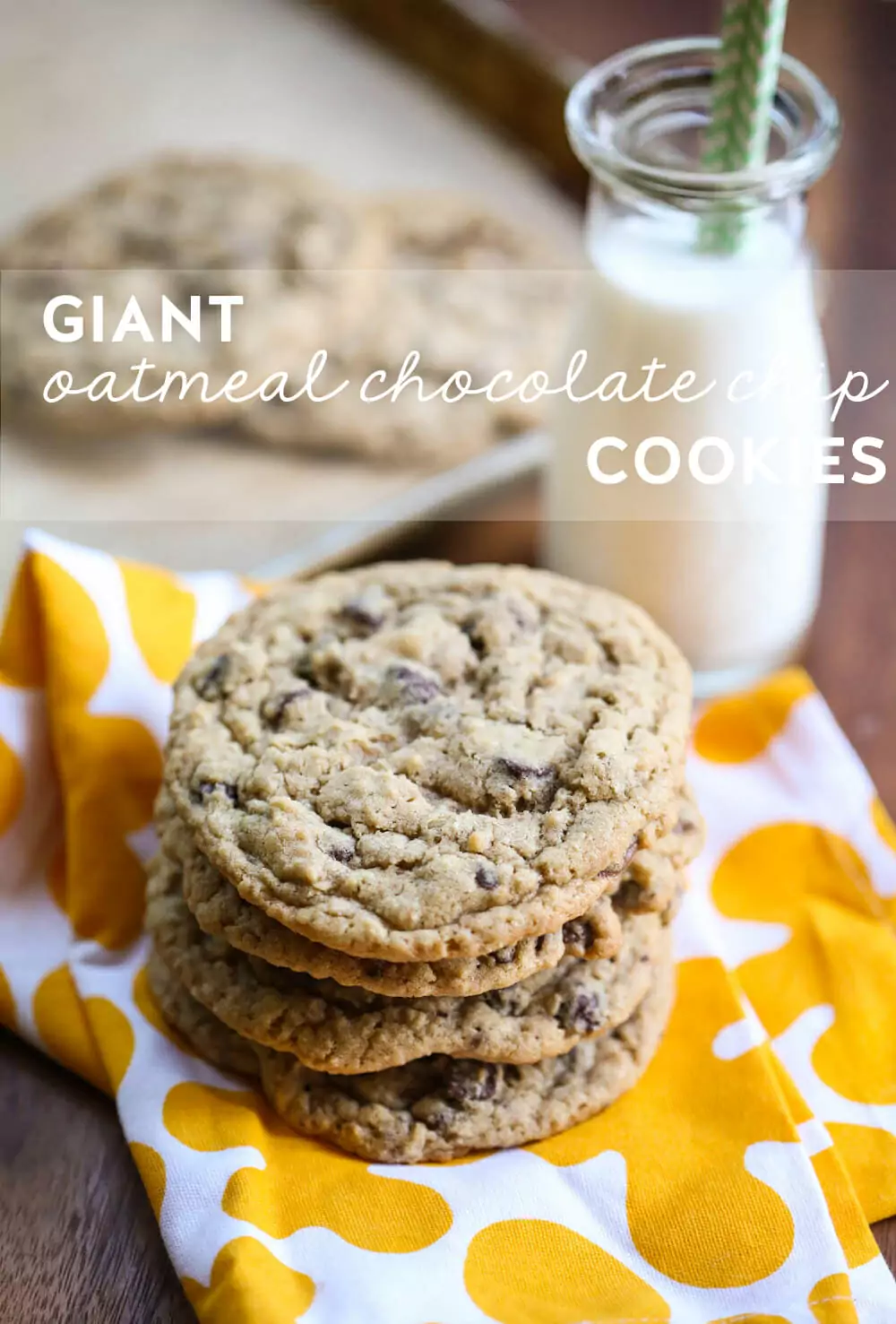 12. Crumbl Churro Cookie
Churro Cookies are cinnamon sugar cookies topped with cinnamon buttercream, this Crumbl copycat is a churro lover's dream!
13. Cinnamon French Toast Cookies
Cinnamon French Toast Cookies are simple cookies that are not to be missed. For some holiday baking fun, breakfast meets Christmas cookies.
14. Maple Pecan Biscotti
These maple pecan biscotti are crisp and crunchy, excellent for yourself or as a gift! They're full of maple flavor and pecans, and they're great for dunking in coffee or tea.
15. No-Bake Coconut Pecan Praline Cookies
They're really easy to make (no baking required!!). They're praline-y, pecan-y, and coconut-y, with the perfect flavor and texture. Around here, they have become a new holiday tradition!!
16. Soft Christmas Sprinkle Cookies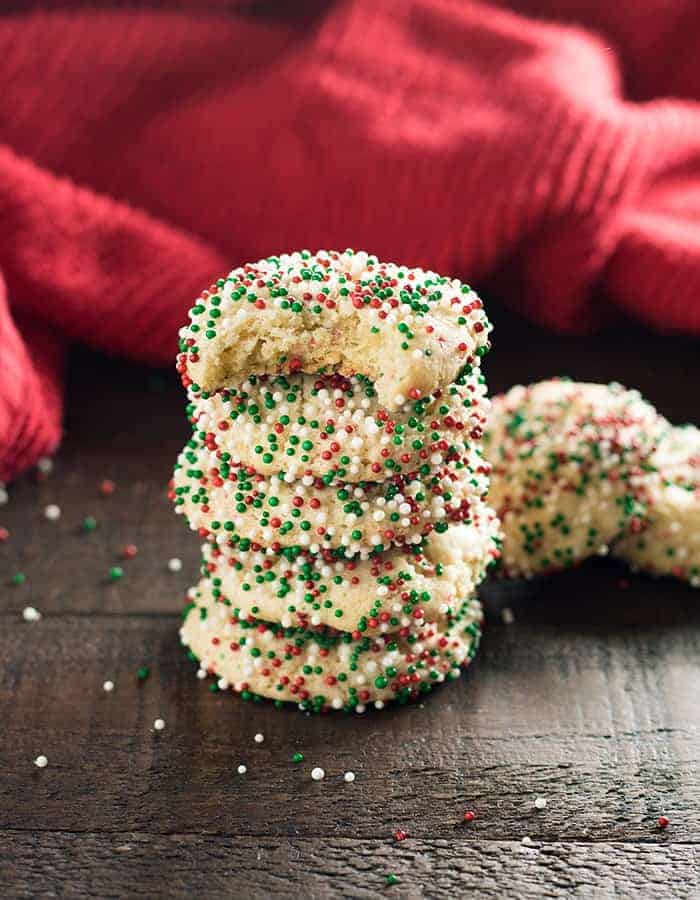 18. Cinnamon Cranberry Nut Clusters
19. Ganache Filled Gingerbread Macarons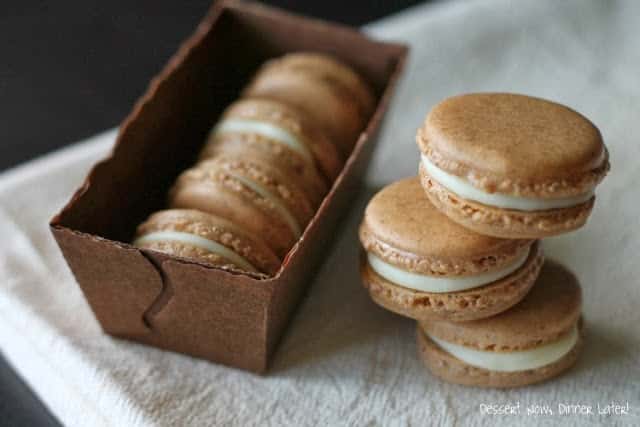 21. Candy Cane Bark
22. Maple Cookies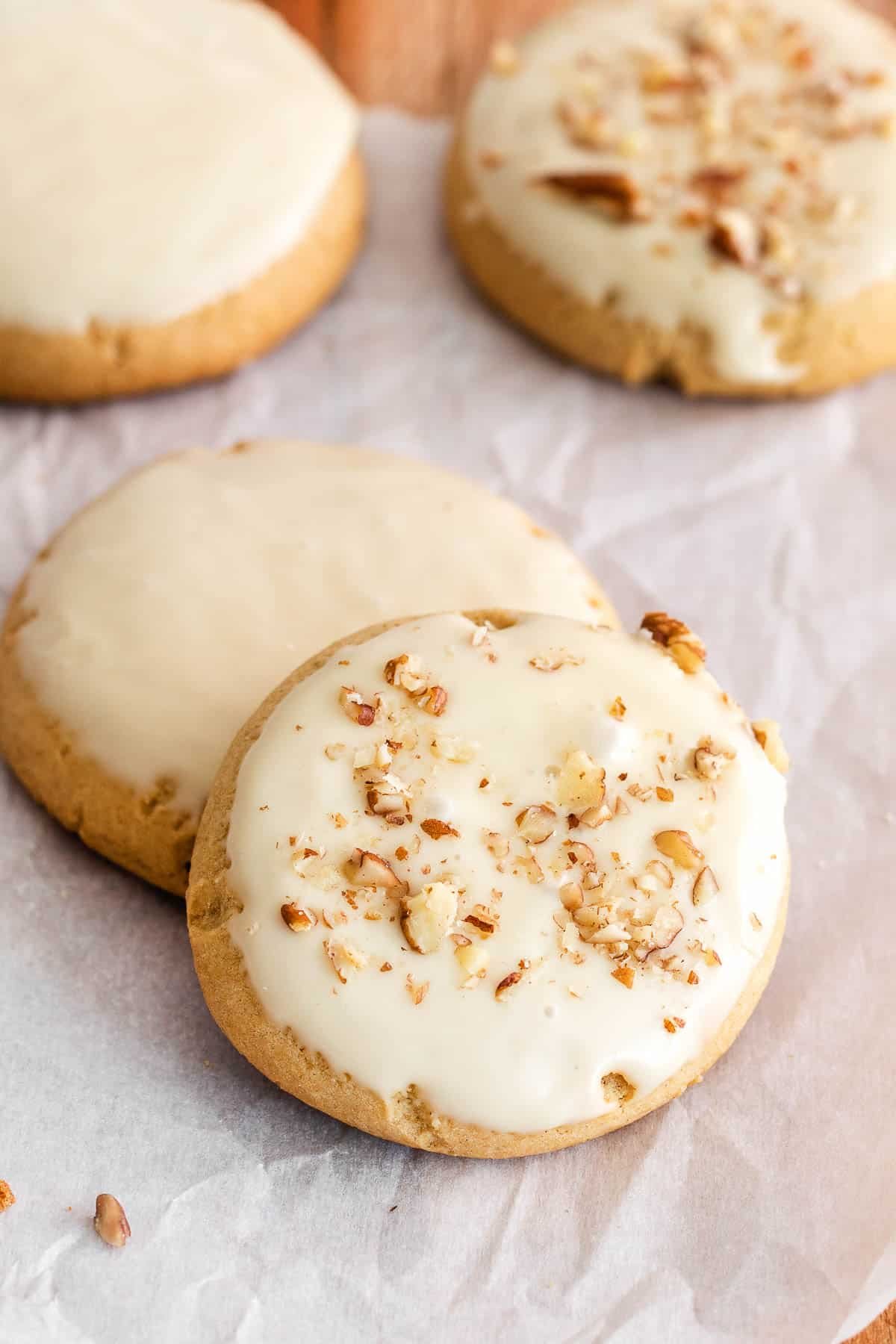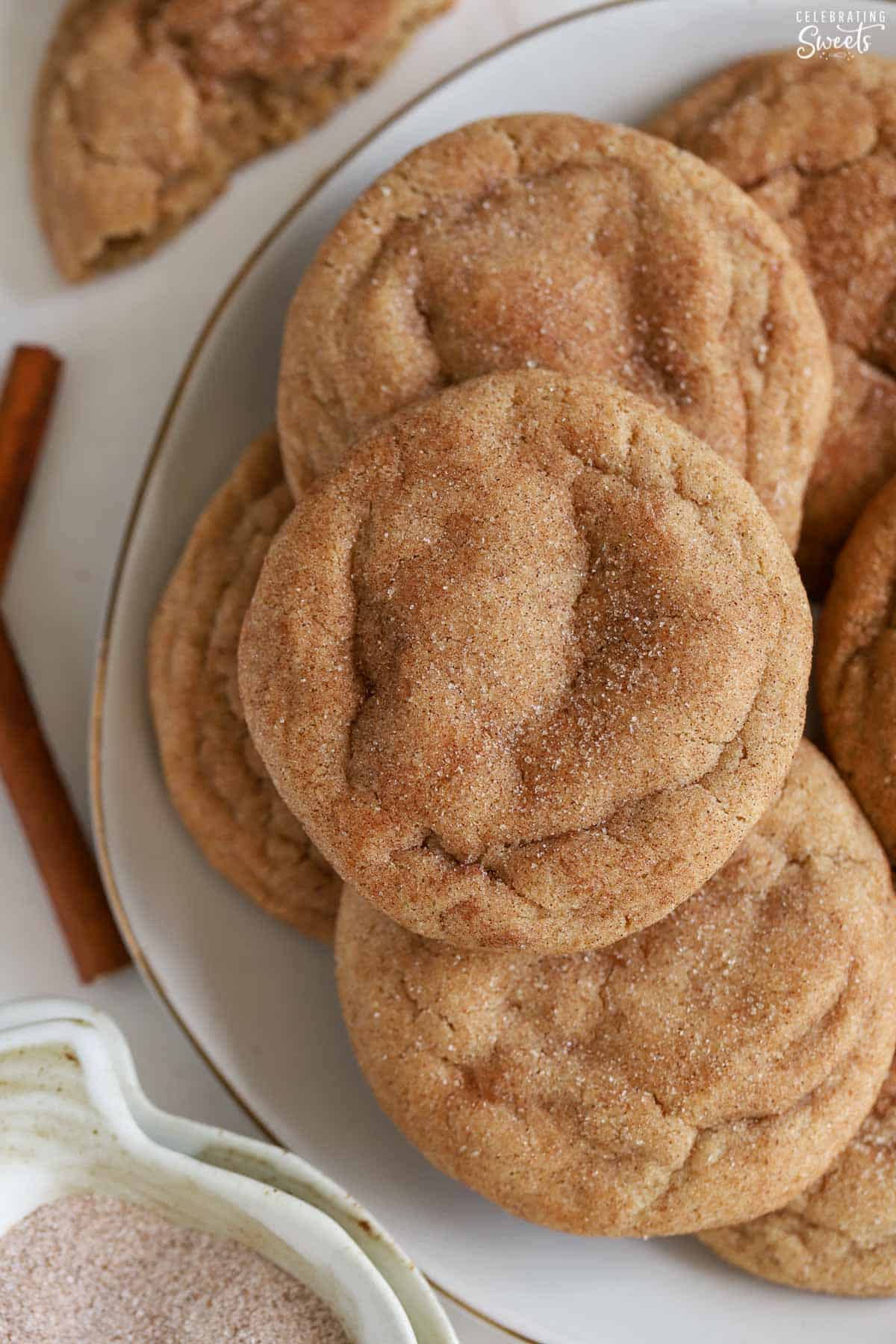 24. Pinwheel Christmas Cookies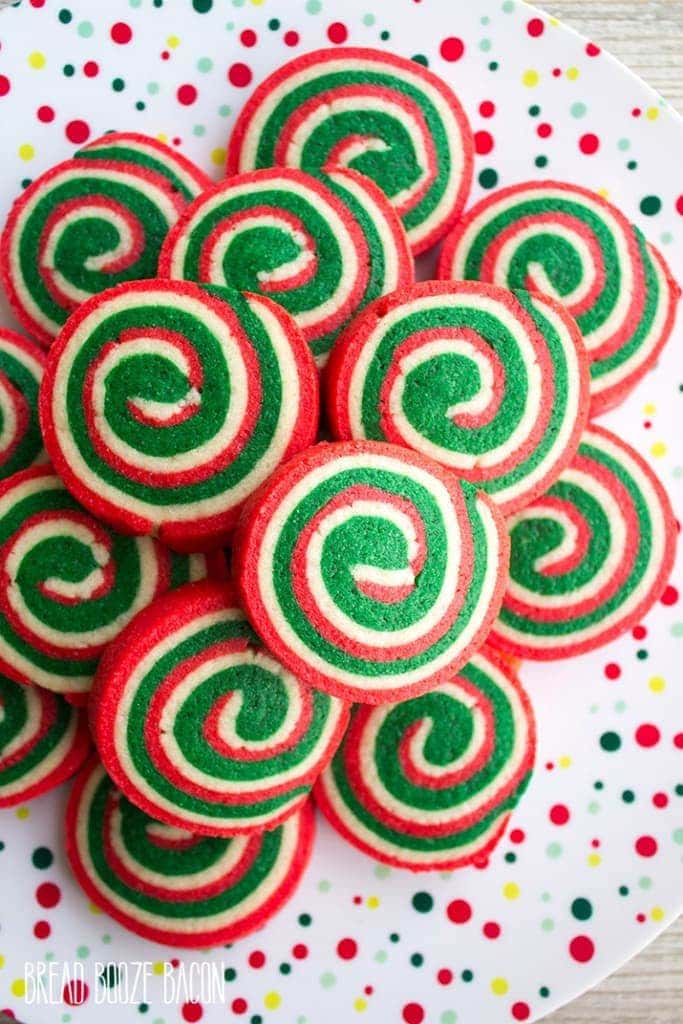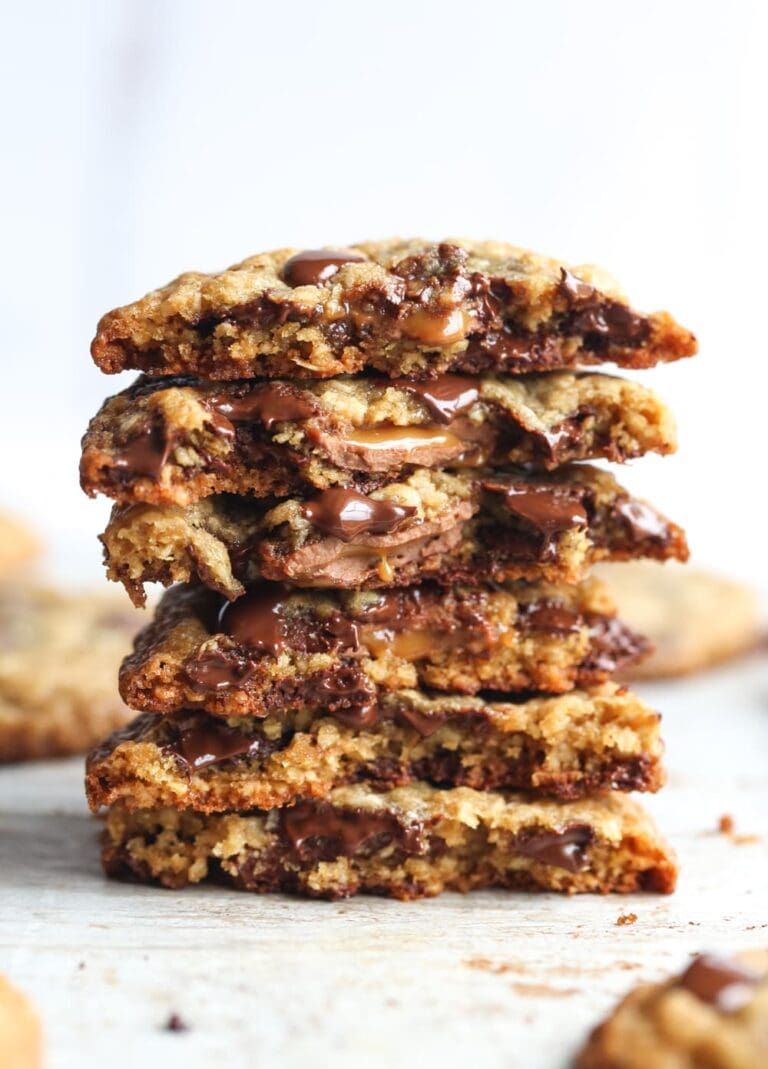 26. Cinnamon Sugar Pillow Cookies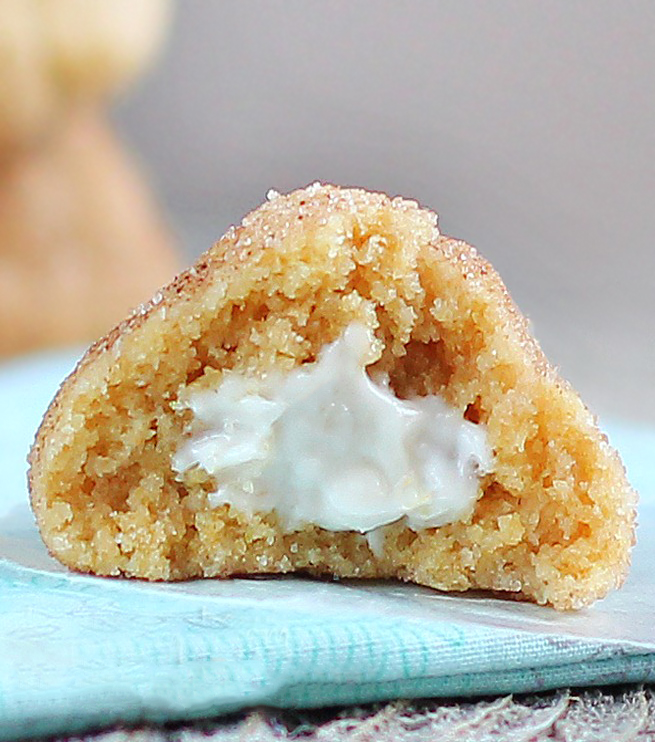 28. Chocolate Covered Cherry Cookies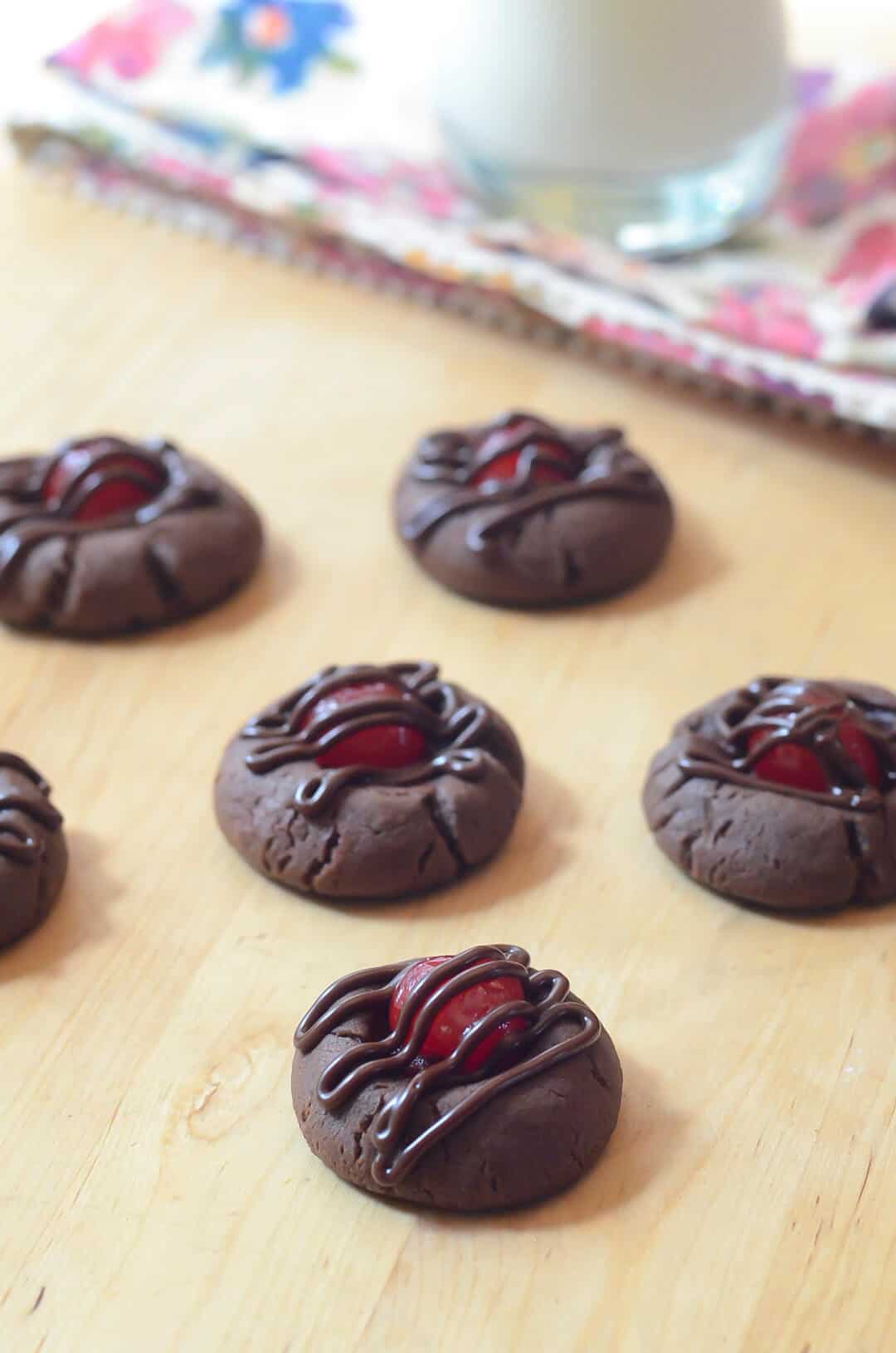 29. Chocolate Dipped Peppermint Cookies
30. Tiramisu Cookies
31. Grinch Cookies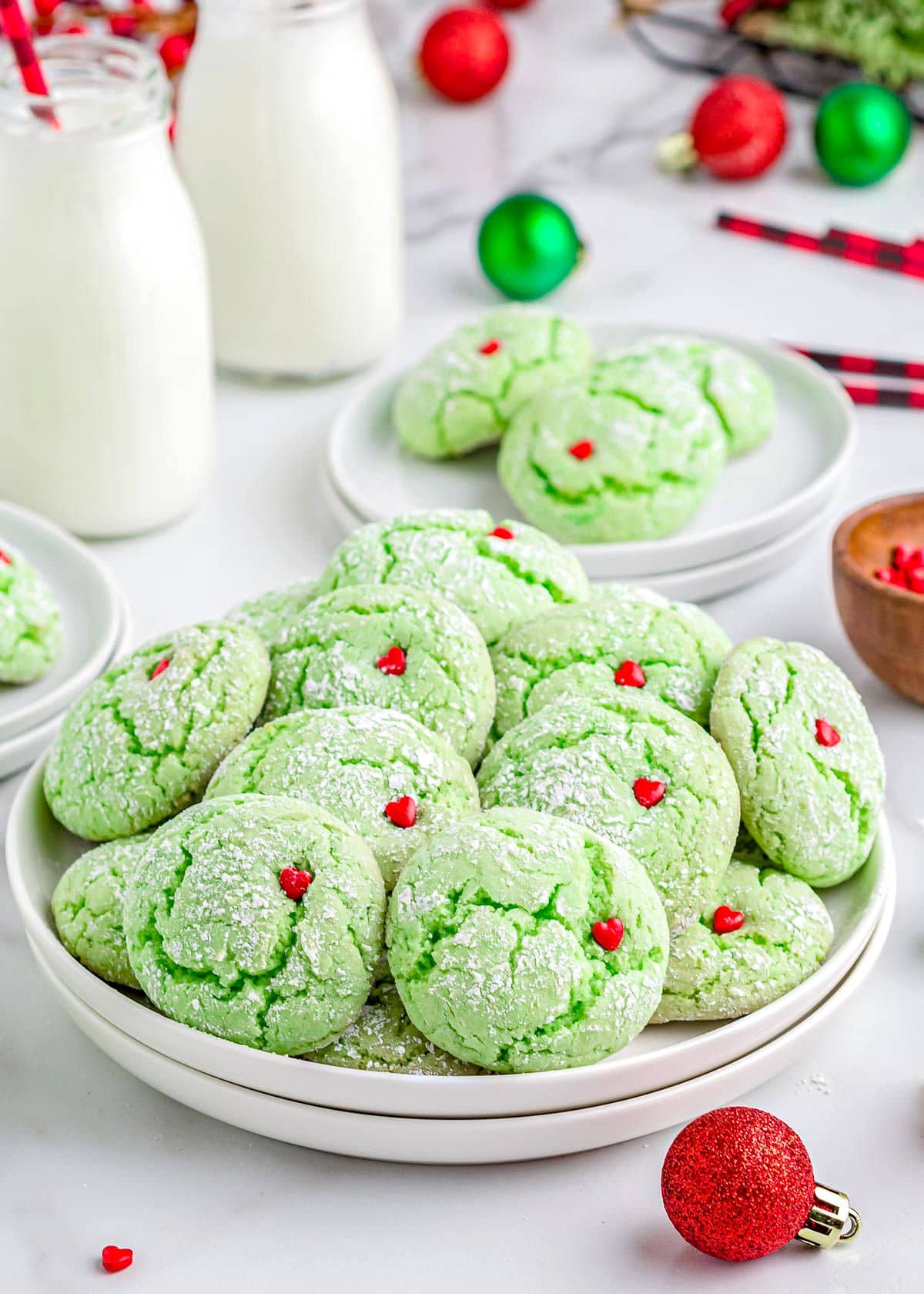 Now comes the important question… Which Holiday Cookie Recipes do you like the most? Please let me know in the comments.
Few more holiday recipes !!!
Want to save this for later? Post these Holiday Cookie Recipes to your favorite Pinterest Board!