Looking for DIY cheap Christmas gifts for kids? Here are some awesome non-toy Christmas gifts for kids and toddlers that you can make at school with supplies you already have at home. So I put together this list of great Christmas gift ideas that your kids will love even if Santa might not approve.
If you're hunting for some excellent, affordable DIY Christmas Gifts for Kids, you've come to the perfect spot!
I had a lot of fun making this collection and made sure that each of the ideas should attract every child.
I also tried to pick items that were simple enough that almost anyone could create them without too much effort.
ENJOY!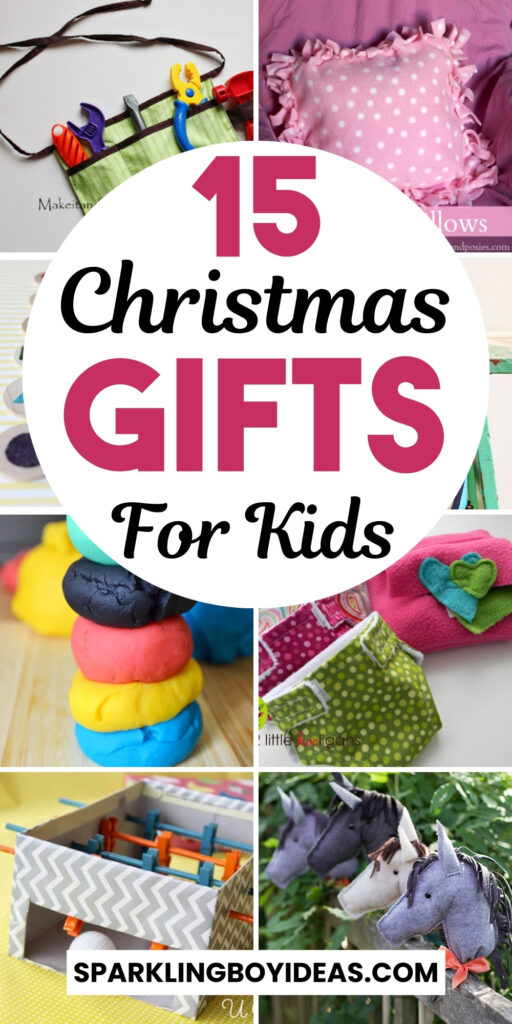 Christmas Gifts for Kids
" Affiliate links provided for your convenience, please read my disclosure for more information."
1. DIY Bath Crayons
These colorful crayons will be a major hit in your family. So simple and quick to make, and even with the ridiculous amount of food coloring used, you won't have any staining issues!
2. Child's Tool Belt
Do you have a handyman at home? Is a basic tool belt all he needs? Make things easy on the little guys by placing all of their tools in a tool belt…. They're the perfect size for them. They can now get to work. And have all of their toolkits.
3. Marshmallow Guns
Have you ever tried your hand at making Marshmallow Guns? They're a lot of fun! You'll want to join in on this one with the youngsters! You can even eat the ammo! Isn't it amazing?
4. Doll Diapers and Wipes
Make these doll diapers and wipes for your cute baby girl's dolls and let her enjoy with her doll. JUST TRY IT NOW…
5. DIY Mini Foosball Table
Try out this cute kid-sized foosball "table." Your kids will adore it. They enjoy it not just because they can play foosball with each other, but also because they helped create it.
6. DIY Portable Lego Tray
You just need two items to make this Lego Tray: a frame and a building plate! And because it was in a frame, it can be put on the wall and appear as it belongs there! a wonderful addition to any kid's playroom!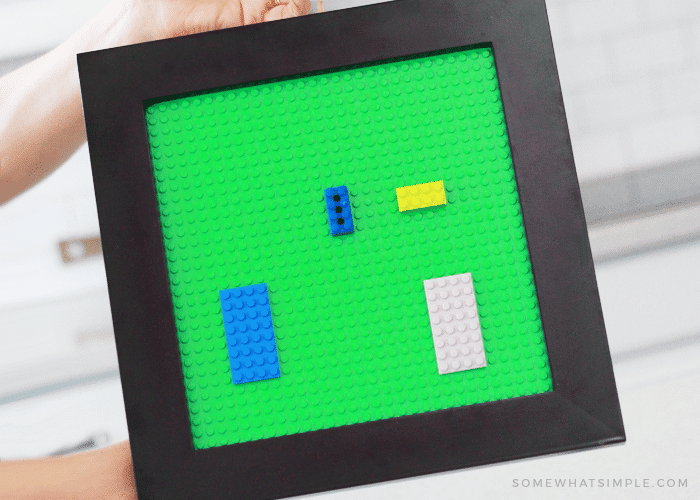 7. Fleece Tie Pillows
Making fleece tie pillows is a fun project to do with your children. You may need to do some measuring and cutting, but if they can make a knot, they'll be OK! They also make great gifts, in my opinion!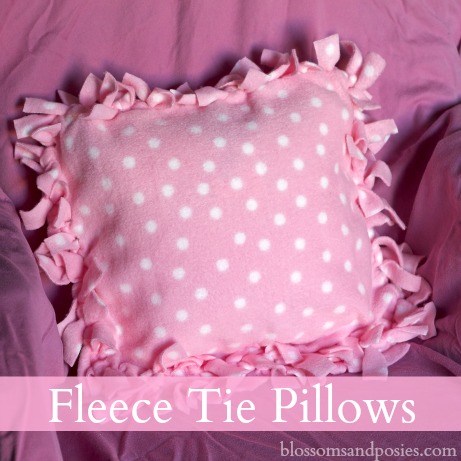 8. DIY Make & Take Matching Game
This extremely easy homemade matching game is the perfect project whether you're looking for a new activity for your free play centers or a quiet activity to keep your children entertained on the go!
9. DIY Drums
You'll enjoy the idea of reusing old cans to create these amazing drums! The leather will be the most expensive supply, but you should be able to purchase it fairly cheaply at a local store or on Amazon.
10. Clothespin Wrap Dolls
These are just adorable! Your son and daughter would both enjoy playing with these, and I believe they would be perfect for travel or quiet play.
11. DIY Felt Stick Horses
The felt stick horse pony rides are a popular game at the farm party. It's a brilliant idea to place the stick ponies in the horse pasture. These felt stick horses are really simple to create.
12. Homemade Playdough
This recipe is simple, produces a large amount of playdough, and the playdough lasts a long time. This would be a great activity for children to do in class or at home. It's a fantastic indoor activity!
13. Elephant Block Puzzle
Make this interesting multi-sided puzzle out of scrap wood. You may customize it with any design you want. You may also use your creativity to make your own version.
14. DIY Animal Ear Headbands
Ah, these are beautiful and would be excellent for inspiring creative play! You'll also like how easy these are to make!
15. Personalized Insulated Mugs
Try these personalized insulated mugs that will keep your coffee, and other drinks warm for a longer time.
Now comes the important question… Which Christmas Gifts for Kids do you like the most? Please let me know in the comments.
Few more Christmas ideas!!!
Want to save this for later? Post these Christmas Gifts for Kids to your favorite Pinterest Board!