Are you hunting for cheap Christmas gift ideas for Loved Ones? I've compiled this list of DIY Christmas gifts, Christmas gift basket ideas, and more so you can sort through them all in one place! These cheap Christmas gifts are perfect for gifting as they add a personal touch and also are cheap to make.
Christmas is just around the corner and you want to get your shopping done early.
The thought of making a gift for someone else is a very personal experience.
Handmade gifts, on the other hand, are always loved as they express the love you have towards your loved ones.
But, on more of a serious note, don't handmade gifts have a deeper touch than readymade ones?
Why not send handmade gifts to your loved ones at Christmas?
Trust me, they'll love it, or simply don't do it in the next year. So easy.
As for me, I feel these Christmas gift ideas are perfect for gifting because they are handmade and cheap.
Another benefit of sending handmade gifts is that they are generally inexpensive! They are! And have a look at these DIY Christmas gift ideas which are both fun to make and show your love to your family and friends.
Christmas Gift Ideas for Loved Ones
" Affiliate links provided for your convenience, please read my disclosure for more information."
1. Pinecone Fire Starter Favors
This present is perfect for both Christmas and weddings and events. In the wintertime, who wouldn't like to spend a relaxing night by the fire?
To make them look beautiful, the readymade pinecones are coated with an inflammable substance and have some color added to them. It is an easy handmade gift idea.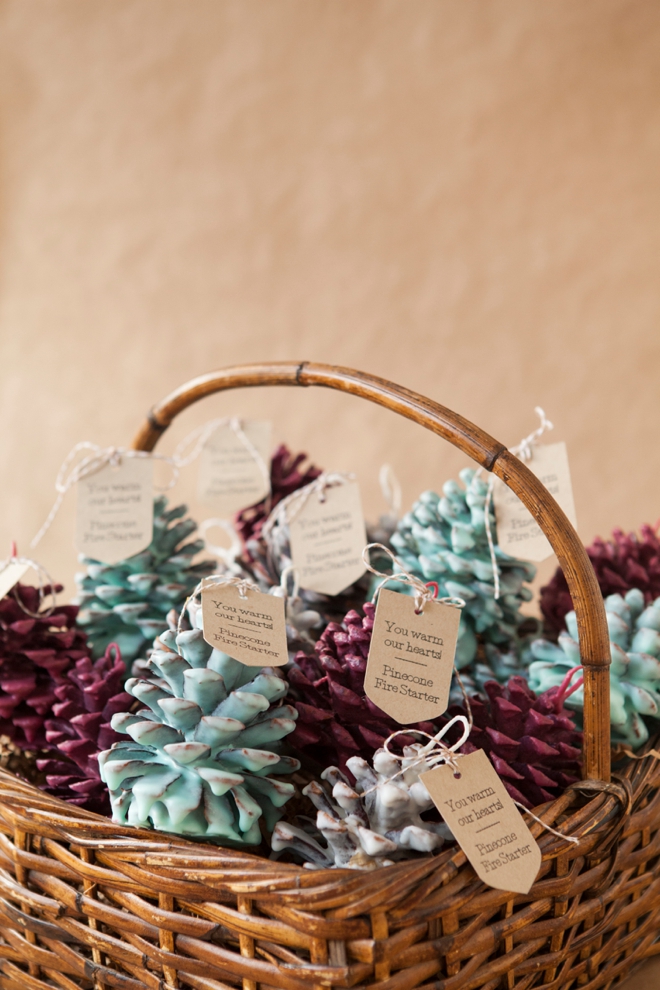 2. DIY Mint Sugar Scrub
This handmade mint sugar scrub is a perfect Christmas gift for beauty lovers. It's incredibly simple to make because you only need a few ingredients that you usually have in your home, and it smells amazing.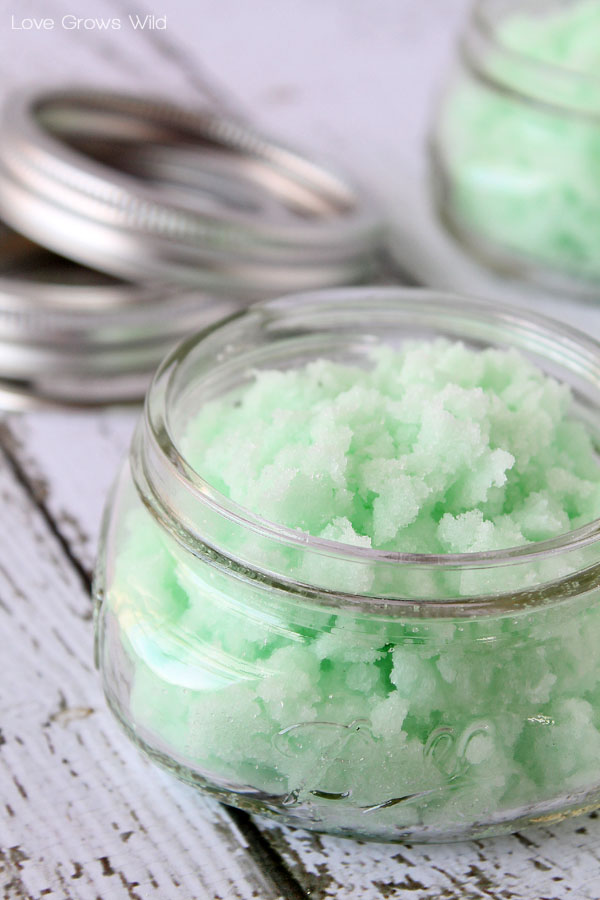 3. DIY Instagram Coasters in Custom Box!
This is a creative gift idea! It is a personalized photo box filled with memories in the form of pictures of the person to whom you're gifting it.
It does take some carpentry work to create the wooden box. Because the pictures used are from Instagram, the word 'Instagram' is selected to describe it.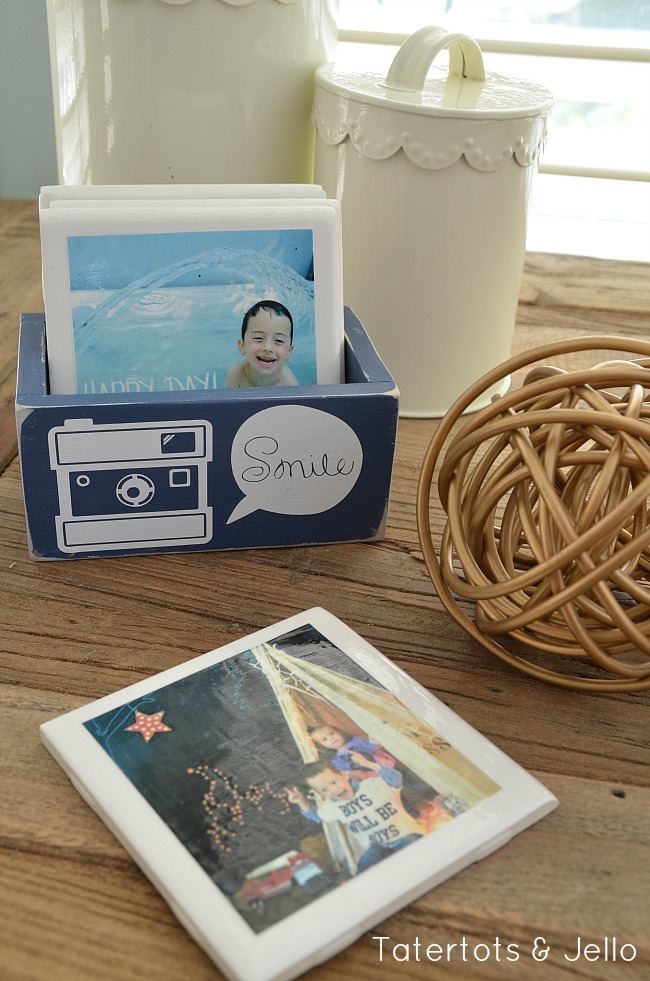 4. DIY Burlap Treat Bags
A beautiful and simple DIY Christmas gift is to make some burlap bags and fill them with treats for your loved ones. The basic decoration on these bags using ribbons and other decorations gives them an appealing look. It is so simple to make that you won't have to spend much time on this.
5. Pop-Up Photo Box
This is similar to the Instagram coasters. The only difference is that instead of ordered photo tiles, it features a pop-up photo album.
The box in this case is a jewelry box. You can use any box, however, a wooden box will look much better. You just need some basic craft skills to make these coasters, which I am confident you have.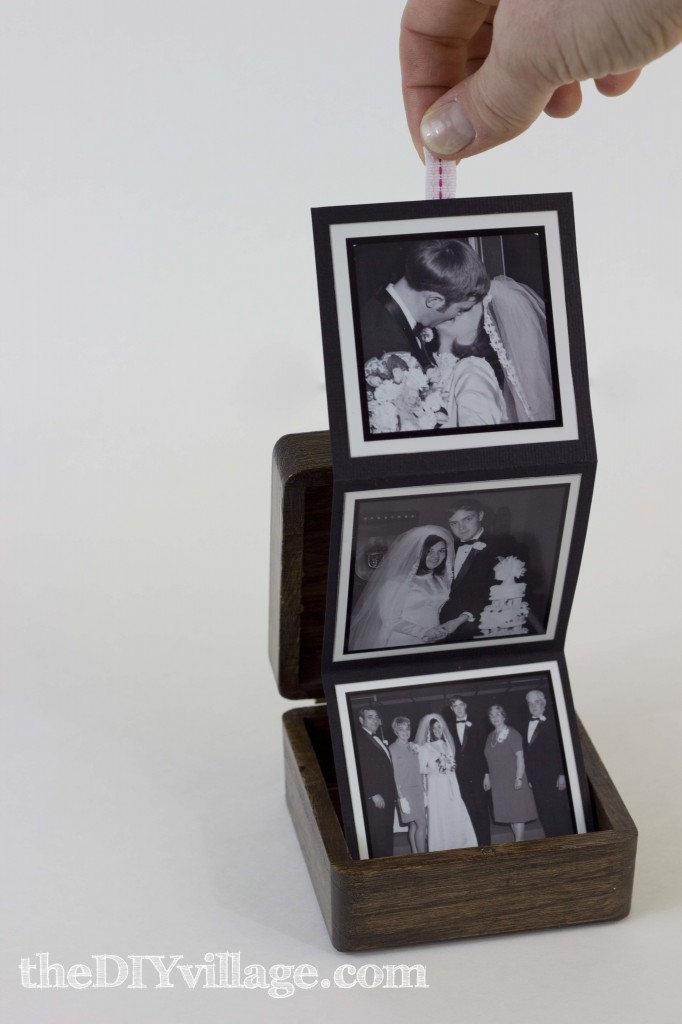 6. DIY Personalized Gift Mugs
Very little artistic skill with just a permanent marker on mugs will result in a super cool customized mug.
So go out and buy a mug, pick a permanent marker, and get to work on it. You can replicate Christmas by making a snowman face like the one above, a Christmas tree, a reindeer sleigh (that may be difficult), and on and on. You can even write the name of the person you're gifting it to on it.
7. Rose Hibiscus Whipped Body Butter
Homemade creams, perfumes, and face wash are favorites of beauty lovers. It's simply the home version of Bed, Bath, and Beyond. Send this luxurious rose-infused body butter to someone special in your life. Rose isn't her enough? So do not be worried. This can be flavored with mint or lavender.
8. DIY Galaxy Painted Notebook
Not to be confused with Samsung's Galaxy range of phones. Do you also have a bookish friend? Or does your other half choose to sleep on the sofa when reading their favorite novel than on a bed? Fuel their book obsessions with this DIY galaxy-painted notebook, that helps to keep track of just about everything they like about their books!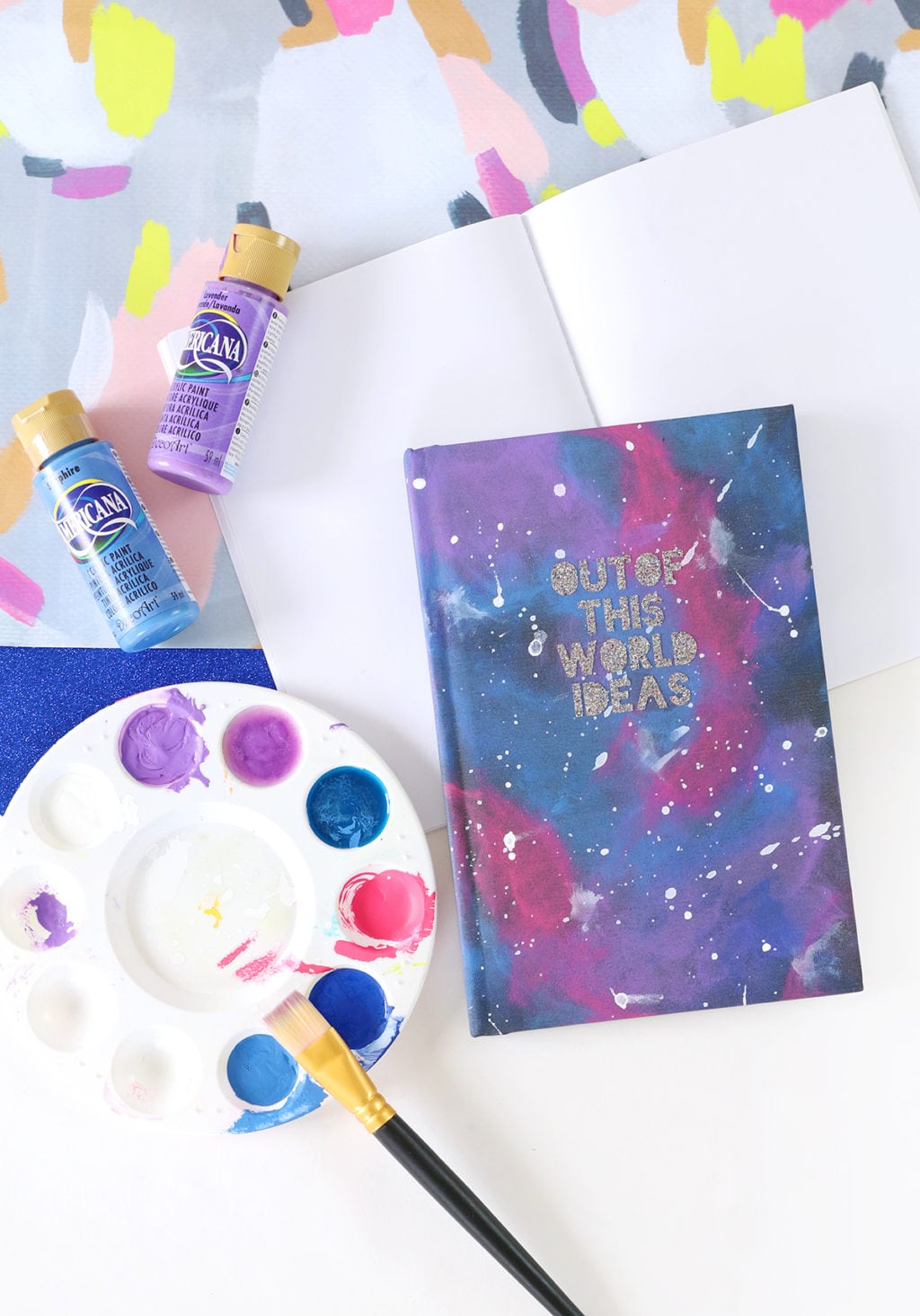 9. DIY Emoji Ornaments
Remember before emojis, since we had real emotions? Ahh, those were days. Have you ever seen the emoji movie? If not, don't be worried; you're about to recreate it in real life. No chance, no, and no! This is also a great activity to do with your kids if you think they are entering the "Instagram vs. Real Life" stage. You just need a few items, like vinyl, ornaments, and yellow spray paint.
10. DIY Wine Cork Vases
Wait a moment! Once you've opened the bottle of champagne, don't throw away the corks. Please keep those! Only with a few items, you can make these incredibly artistic and rustic-themed champagne cork vases. Fill these vases with wildflowers or other bright colors flowers to spice up your home.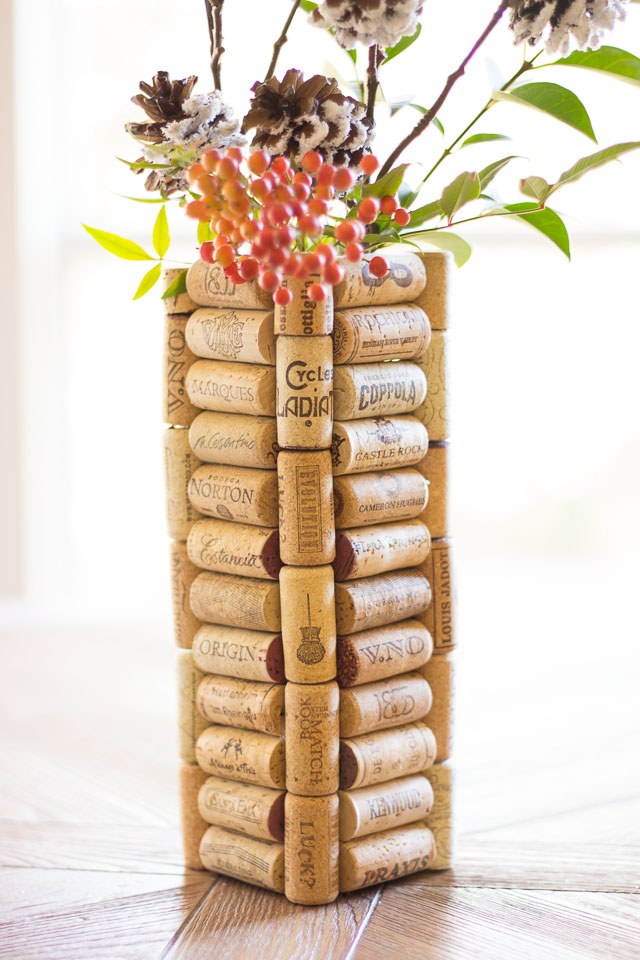 11. Chocolate Gift Basket
If you're the kinda person who adds sugar to regular food because the sugar level was not quite right, then this basket is really for you! Gift this basket to someone with a sweet tooth as a sign of gratitude for the good things in life. Well, it was kind of a joke. Fill this with caramel popcorn, chocolate candies, truffles with fillings, and peppermints! It's just in time for the holidays!
12. Christmas Crack
This "Christmas Crack" will have guests drooling in no time. The toffees are filled with pralines, caramel, saltines, chocolate, and on and on. Just thinking about that gives me chocolate shivers. Also, you can never go wrong with toffees as a surprise. Offering someone chocolate is also like winning a lottery.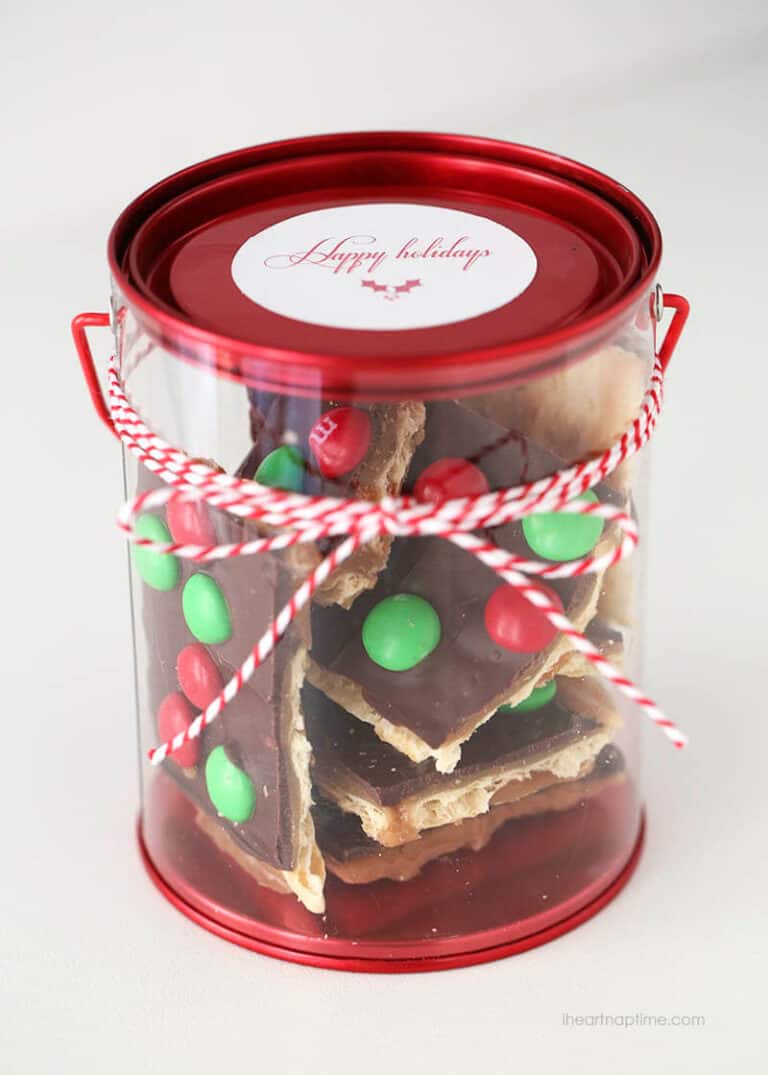 13. Reversible Coffee Cup Sleeves
There are still no gift ideas even though at least one of them includes coffee in some way, shape, or form. Make your friend's morning just that little lighter with these cute and easy-to-make reversible coffee sleeves. It's a lot easier to look at than those dull cardboard ones, and a personalized message on the sleeve will lighten their day.
14. Hot Cocoa Stirrers
I'm addicted to hot chocolate, and it was just as addictive to me as coffee. This easy-to-make DIY hot chocolate stirrer is ideal for your chocolate-obsessed friends. Plus, what was the deal with the marshmallow on top of the stirrer? They will just be thankful to you for this gift. Always.
15. DIY Texting Gloves
We can now text even when our fingers are frozen in the winter, hallelujah! Make these gloves for your best friend so that even if their fingers are frozen, they still can tell you, how cute the barista asked him/her out in a little of 5 minutes with their smooth talk.
16. 45 Minutes Arm Knit Blanket
Throw out the belief that knitting is only for the elderly or that it will take you weeks to complete a scarf. It turns out that creating this warm blanket will only take 45 minutes! Who doesn't love the gift of warmth? Literally. Knit a nice phrase or phrase in the blanket's corner to remind the receiver of you.
17. All Natural Chocolate Body Scrub
I mean, I've heard of chocolate fountains, statues, and insects made of chocolate. This raises the bar for Pluto. It's very simple to make and makes a fantastic gift for your chocolate-obsessed friends. When you give them this gift, watch them squeal with pleasure. It's a fantastic way to be in the Christmas season.
18. Gingerbread Pear Loaf
Your guests' mouths will water just imagining this delicious bread. Gifts do not always need to be wrapped and sent! They can be given as a simple and sweet yet memorable complement to the Christmas feast. If you want to go above and above, make a couple of loaves and send them to your family. Keep a close eye on your DMs for "that's the finest thing I've ever eaten."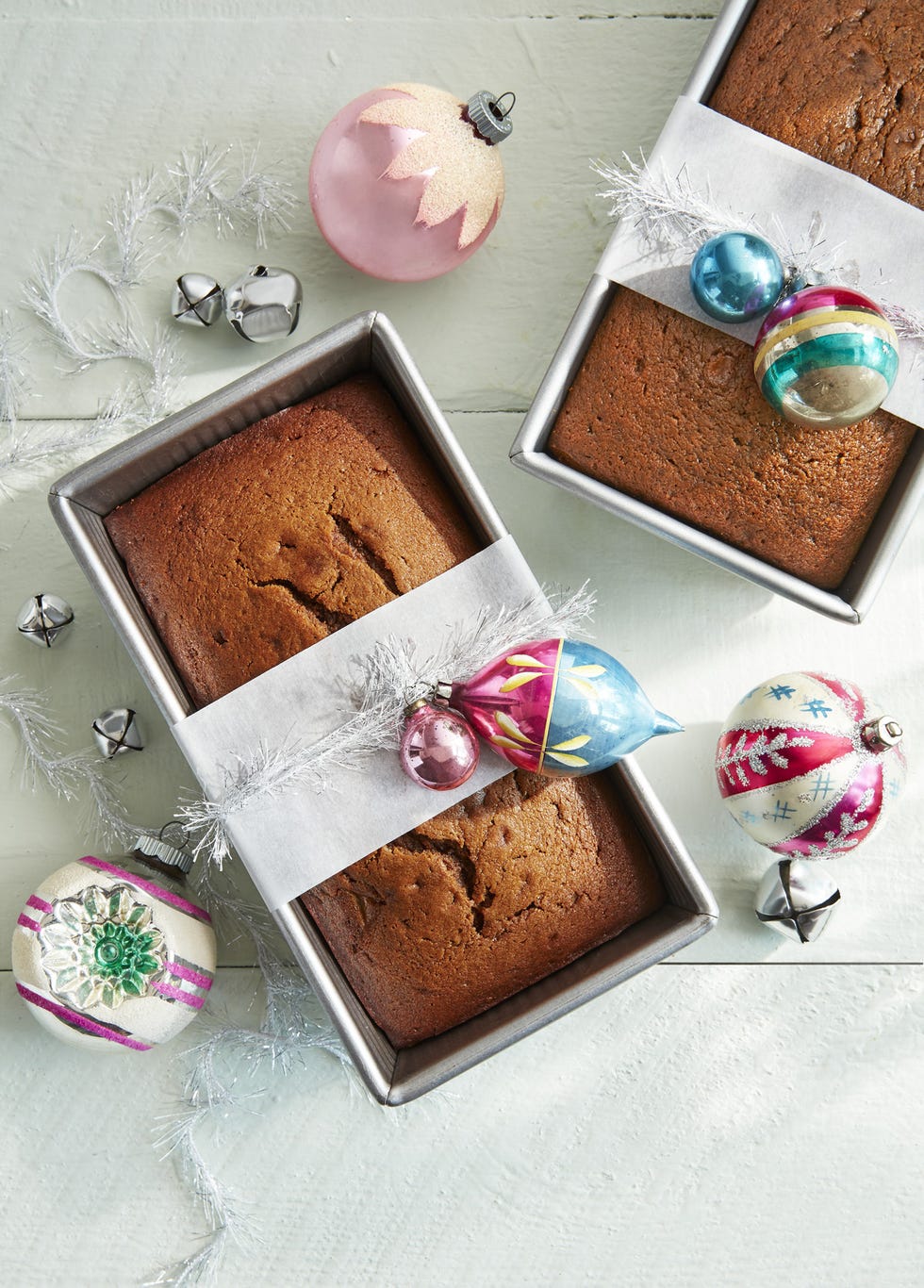 19. DIY Agate Coasters
These gorgeous DIY coasters will make your friends or the recipients feel as if they are a part of the ocean. It's very easy to make with acrylic paint and polymer clay. That's it!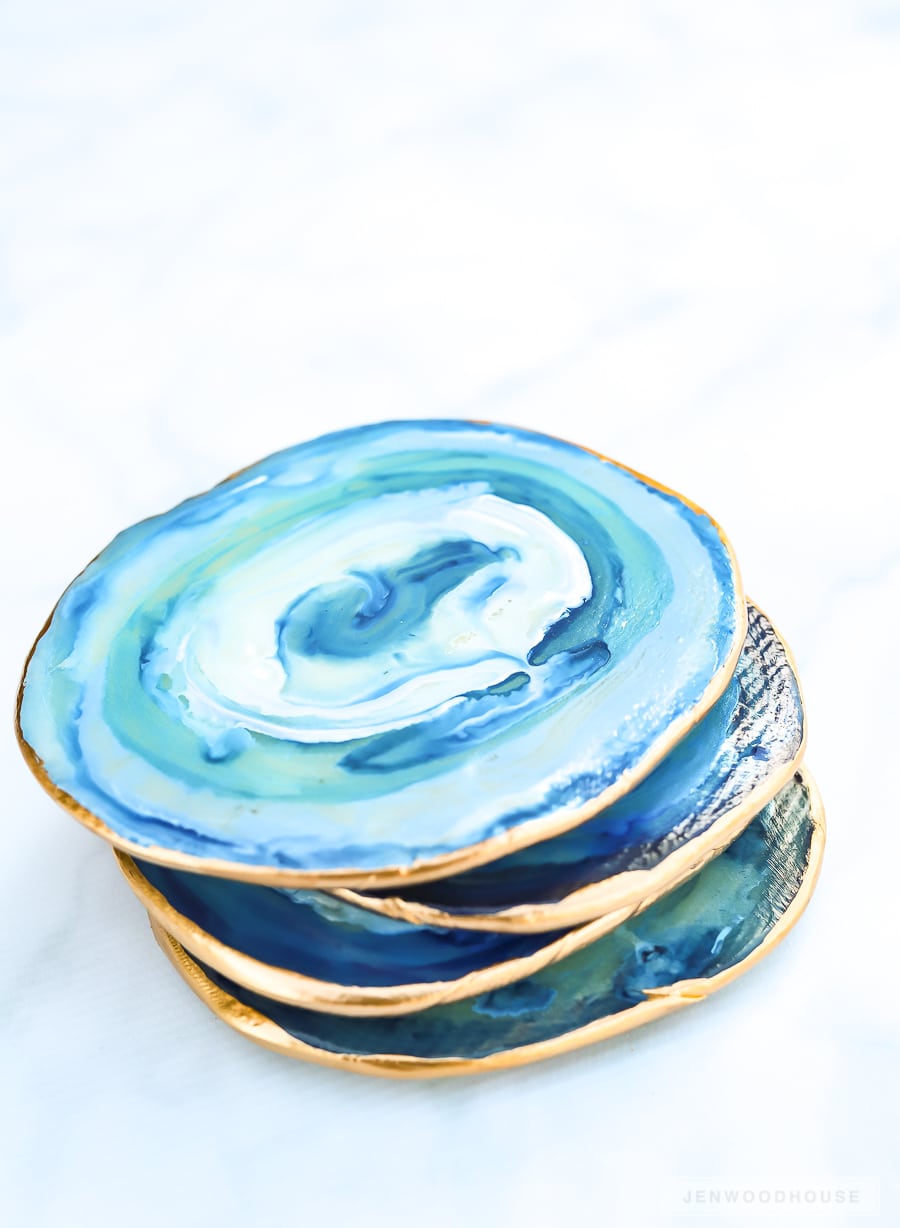 20. Beeswax Poinsettia Candles
And which lady doesn't like candles? And, on top of that, candles in the shape of flowers? She'll be putty in your hands as soon as she gets this. The jars are commonly available in craft stores, and the candle is made of beeswax. You're golden as long as you don't gift this to a vegan.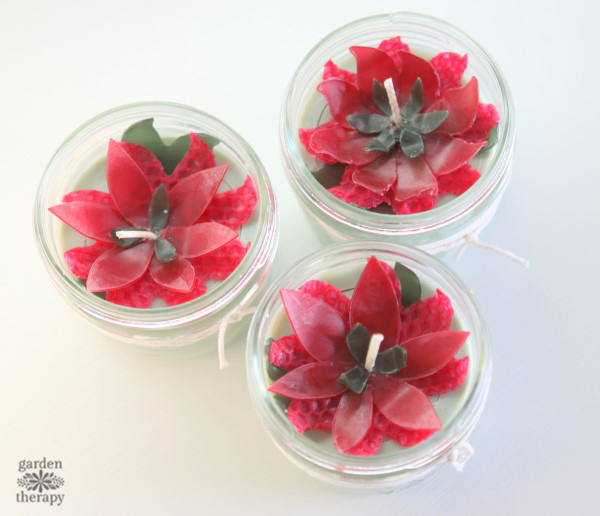 Now comes the important question… Which one is your top pick? Please let me know in the comments.
Few more Christmas gift ideas!!!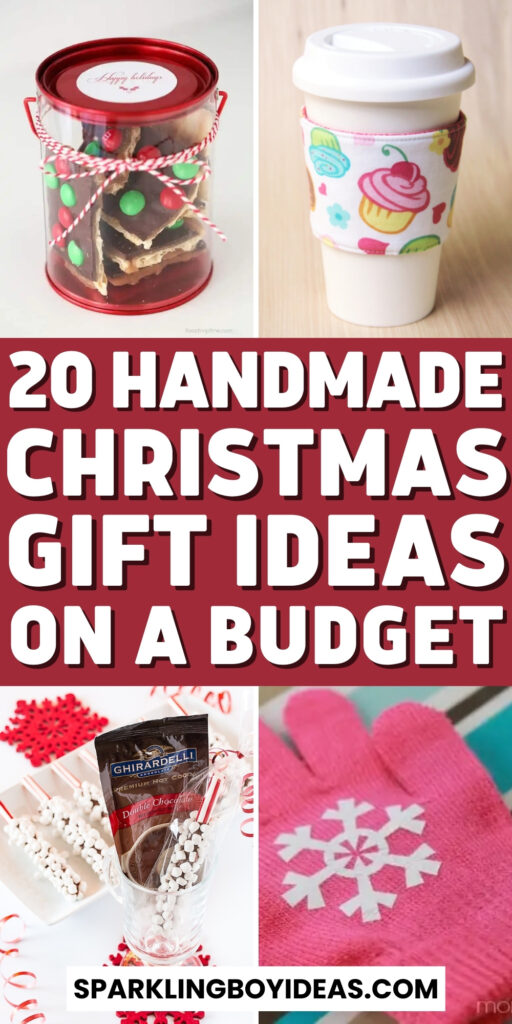 Want to save this for later? Post these Christmas Gift Ideas to your favorite Pinterest Board!