DIY Christmas gifts are perfect if you are stuck for a gift. Instead of buying something new, try making your own version and putting it together yourself. It's also a lot cheaper. I'm going to show you some amazing DIY Christmas gift ideas that everyone will love. I've put together some Christmas gift ideas to get you started.
Handmade gifts are always a special and heartfelt way to show loved ones how much you care, and during the holiday season, they can make for truly meaningful presents.
However, with so many people on a budget, finding affordable DIY Christmas gifts can be a challenge.
That's why we've compiled a list of some cheap and easy handmade gift ideas that are sure to impress without breaking the bank.
Homemade candles – For a simple yet stylish gift, try making your own candles.
All you need is a few supplies such as wax, wicks, and essential oils to create a personalized scent.
You can even use old candle containers or mason jars as vessels for your creation.
Hand-painted ornaments – Turn plain glass ornaments into unique works of art with a little bit of paint and creativity.
You can use a brush, stencils, or even a sharpie to add patterns, designs, or messages to the ornaments.
Baked goods – Homemade cookies, bread, or other treats make for delicious and inexpensive gifts.
Package them up in a cute container or tin and add a personalized note for a sweet touch.
Photo gifts – Showcase your favorite photos by creating a personalized photo gift.
You can use a simple picture frame, a canvas, or even make a collage to display multiple photos.
Handmade soap – If you have a knack for crafting, try making your own soap.
You can use a variety of natural ingredients and scents to create a unique and luxurious gift.
Potted plants – Give the gift of greenery by potting a small plant or succulent in a cute container.
You can even add a personalized touch by painting the pot or adding a plant marker.
Hand-sewn items – For those with sewing skills, try making a simple item such as a scarf, tote bag, or pillowcase.
You can use leftover fabric or search for inexpensive options at your local craft store.
Personalized mugs – Use a porcelain marker or ceramic paint to add a unique design or message to plain white mugs.
This is a great gift for coffee or tea lovers and can easily be customized for each recipient.
Homemade bath and body products – Create your own natural and luxurious bath and body products such as lotion, body scrub, or bath bombs.
You can use essential oils, herbs, and other natural ingredients to create a unique scent and experience.
Hand-stamped jewelry – For a touch of whimsy, try making your own jewelry using stamps and metal blanks.
You can stamp words, symbols, or designs to create unique and personalized pieces.
To make your DIY Christmas gifts even more budget-friendly, try using supplies you already have on hand, such as old mason jars, fabric scraps, or even items from the dollar store.
You can also search for sales and discounts at your local craft store to save on supplies.
Another tip is to make a larger batch of items to give as gifts, such as cookies or soap.
This way, you can save on ingredients and time, and have enough to give to multiple recipients.
Handmade gifts may take a bit more time and effort, but the personal touch and thoughtfulness make them truly special and memorable.
Plus, with these cheap and easy DIY ideas, you can give beautiful and unique gifts without breaking the bank.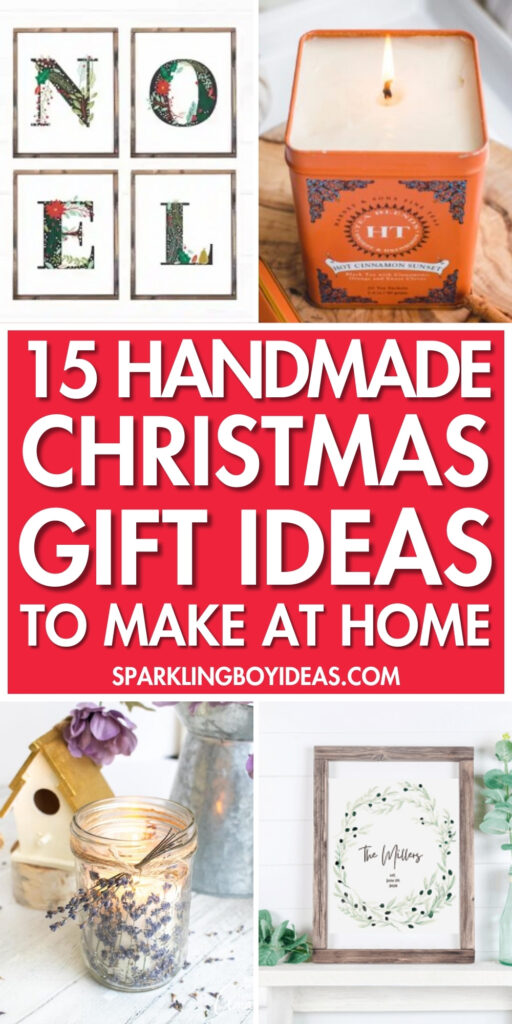 Amazing DIY Christmas Gifts
" Affiliate links are provided for your convenience, please read my disclosure for more information."
15. Sugar Cookie Christmas Fudge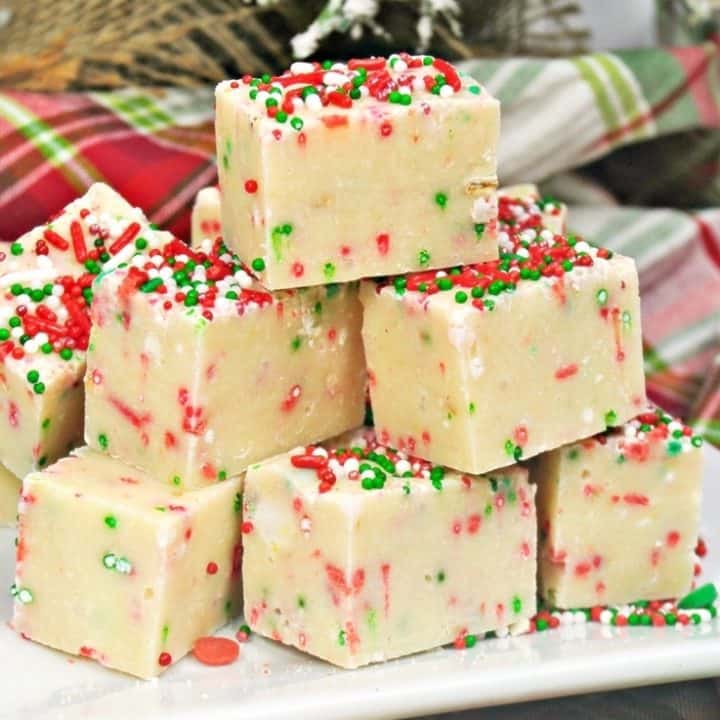 14. DIY Cupcake Kit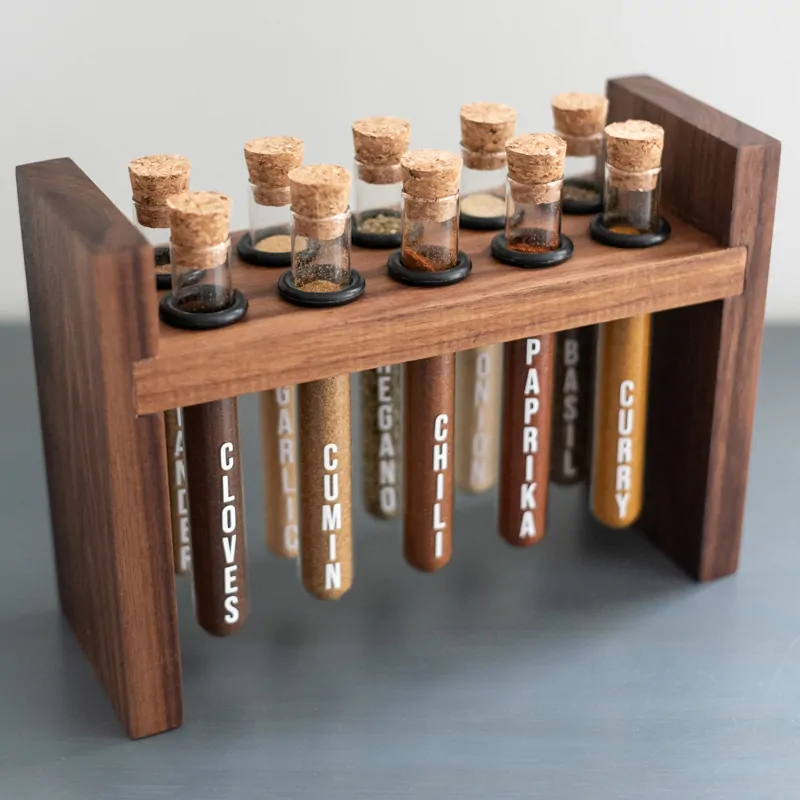 9. DIY Marbled Nail Polish Mugs
8. Homemade Simmering Potpourri Jar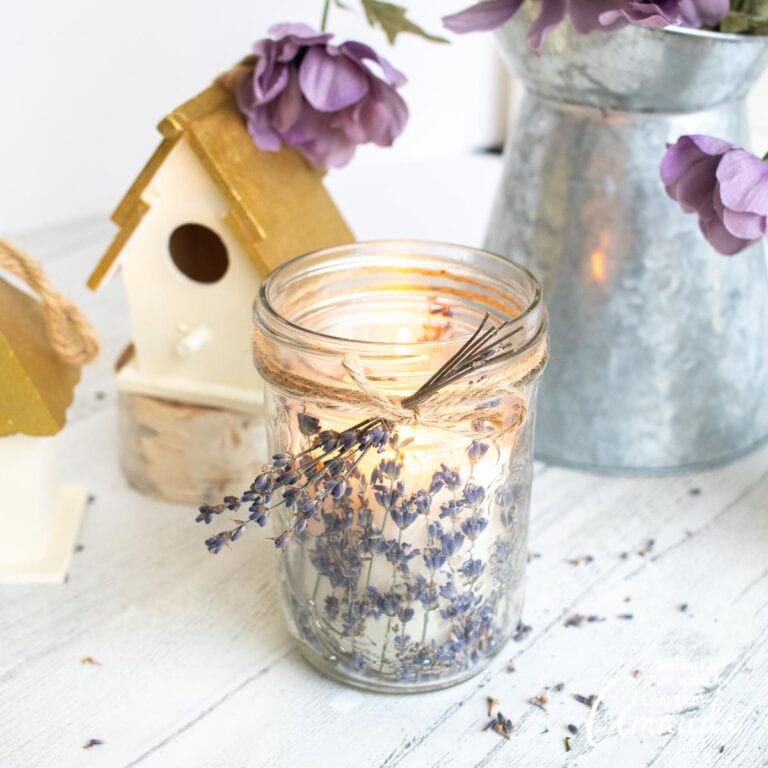 6. DIY Homemade Tea Tin Candle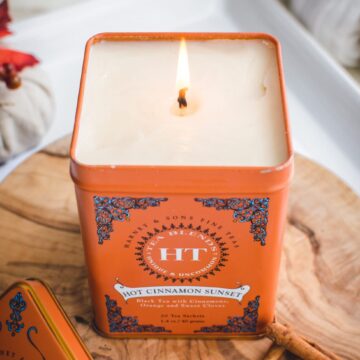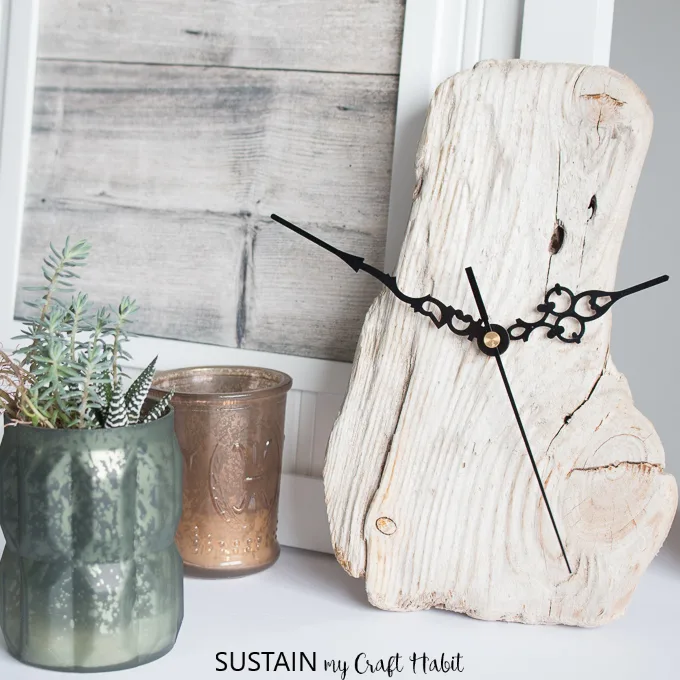 Now comes the important question… Which DIY Christmas gifts do you like the most? Please let me know in the comments.
Few more Christmas gifts!!!
Want to save this for later? Post these DIY Christmas Gifts to the "Christmas Gift Ideas" OR "DIY Xmas Gifts" Board!