Try these easy winter crafts for kids & toddlers. They're adorable, inspiring, and a lot of fun to make. Kids enjoy winter crafts because they are always fun to do. Plus, with the holidays coming, you'll have a slew of decorations to hang and gifts to wrap.
That is why spending time crafting with your children may be so helpful. They'll have a great time crafting tiny trinkets to add to home decor, seasonal greeting cards to give to friends and family, or just plain old craft time.
These December art projects are fun to make when you try them with little ones. And for kids, these winter art activities for preschoolers are just perfect.
So, have a look at these winter crafts for kids that they're sure to like.
Easy Winter Crafts for Kids
" Affiliate links are provided for your convenience, please read my disclosure for more information."
31. Beaded Pipe Cleaner Snowflakes
These beaded pipe cleaner snowflakes are SO SIMPLE and adorable! It's such an awesome low-mess craft for winter, or even Christmas ornaments!
30. Snowflake Suncatcher Craft
It's really simple to make this snowflake suncatcher. Simply begin with creating a paper snowflake, adhere it to contact paper, adorn it with tissue paper, and then cover the back with more contact paper. In your windows, they hang up so beautifully.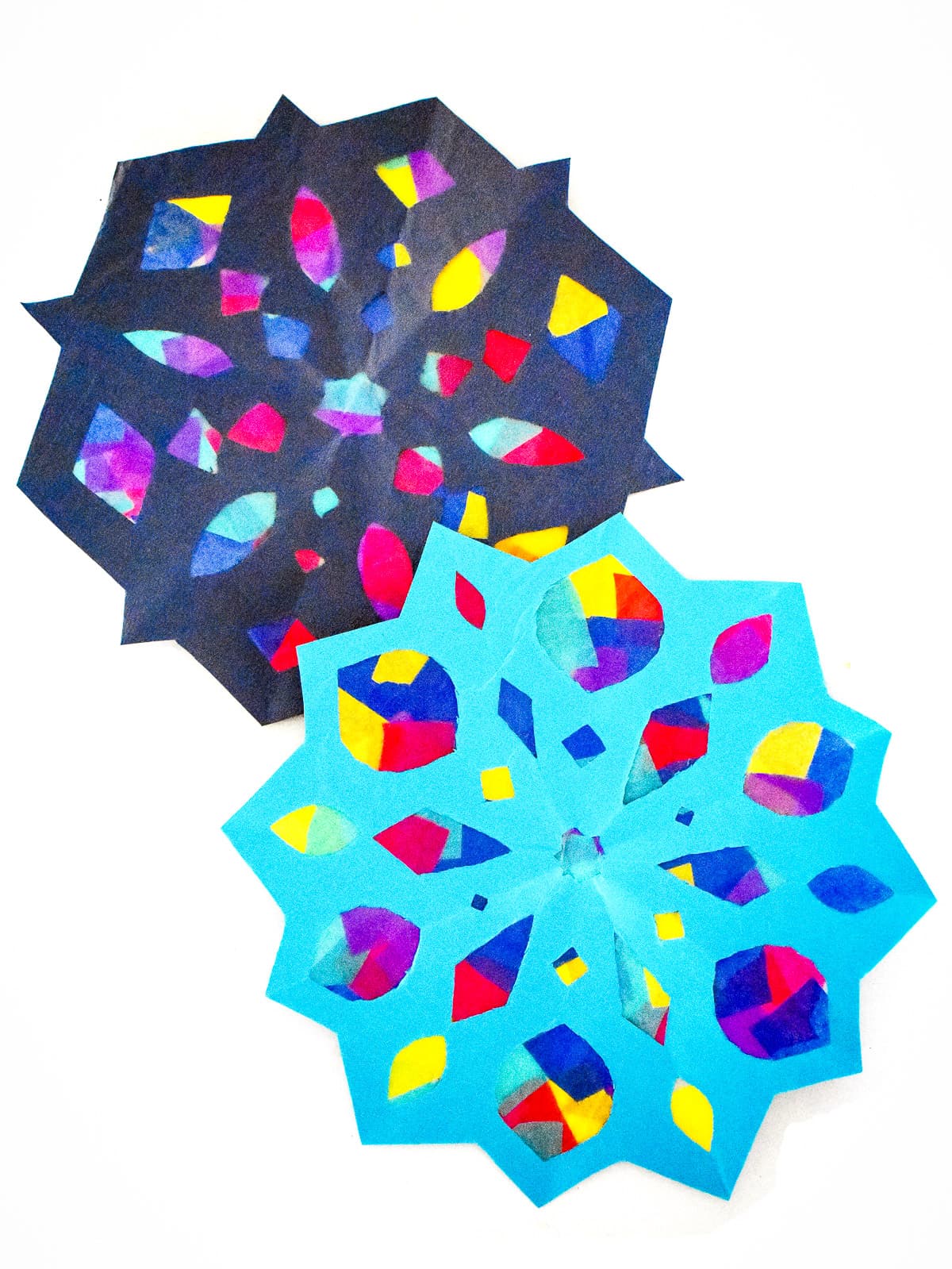 29. Toilet Paper Snowman Craft
Learn how to make charming snowmen out of toilet paper rolls and cloth using the same simple technique.
28. Popsicle Stick Snowman Craft
Before you know it, winter will be here! Start by making a charming snowman out of popsicle sticks. Leave it as is, or make a door hanging or refrigerator magnet out of it!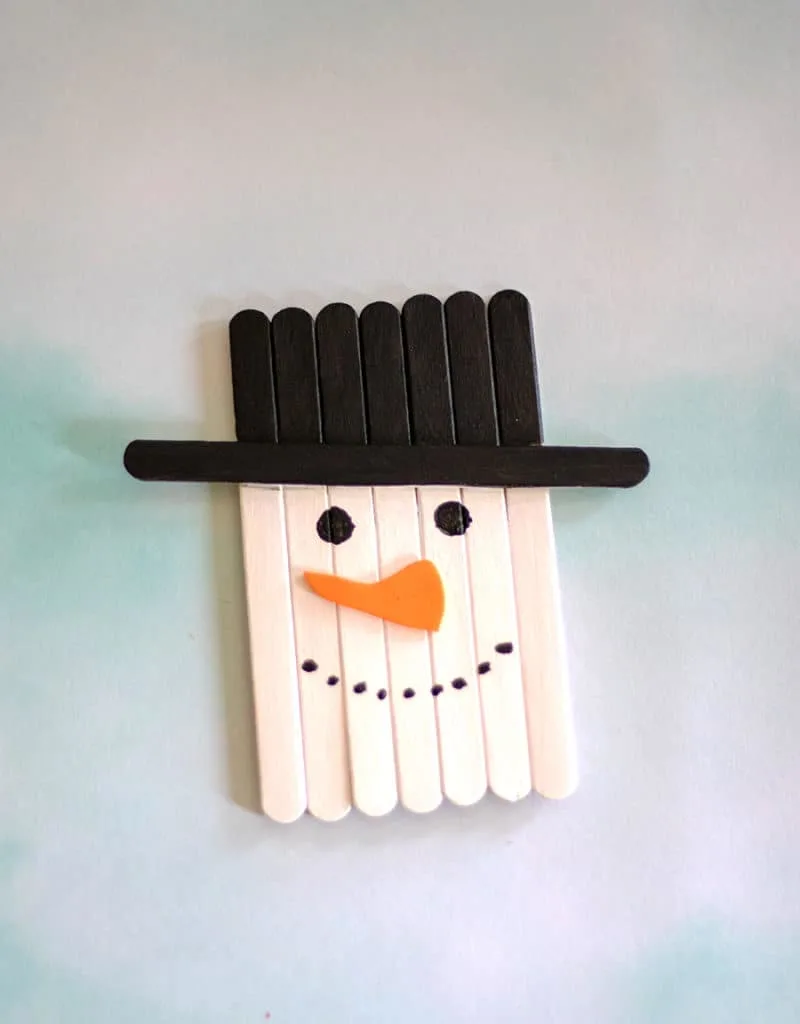 27. Popcorn Boxes
Cute popcorn boxes that your kids will enjoy making. You may then sit back and watch a movie while eating your popcorn. You can include these in a fun winter playdate. Cute, easy, and oh-so winter-appropriate!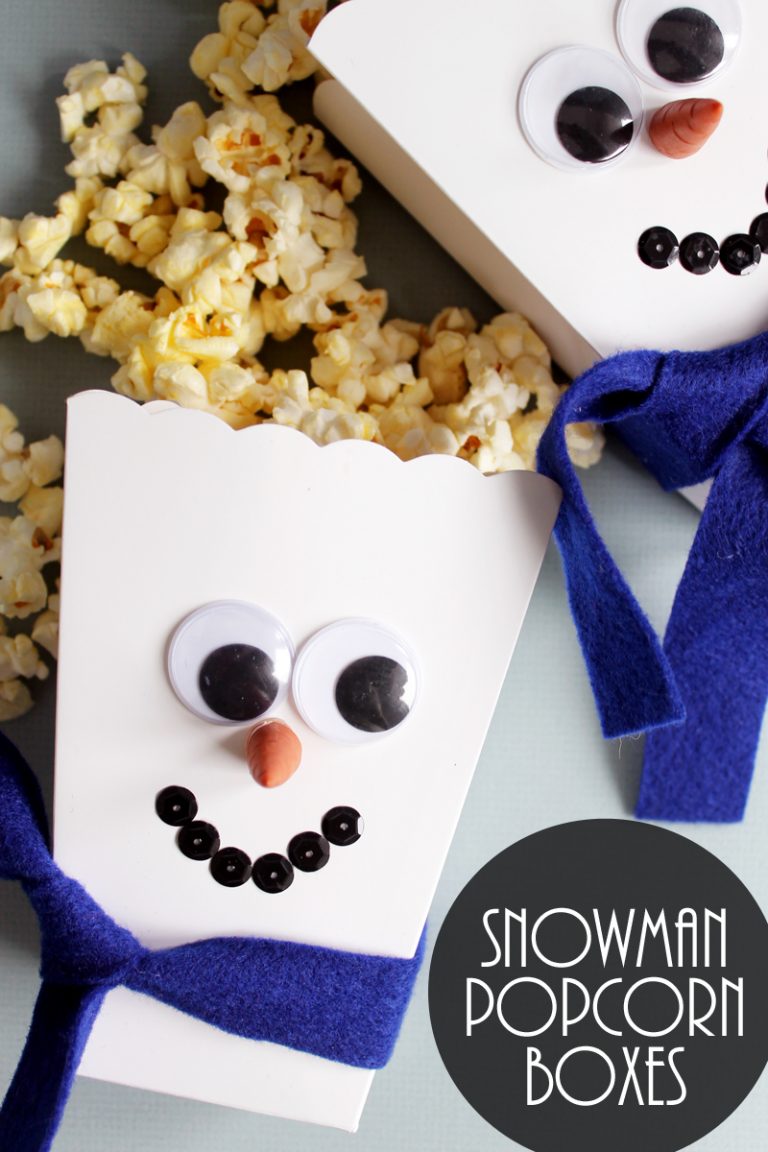 26. Christmas Tree and Snowflake
There's something so lovely about bringing old-fashioned Christmas joys. Especially when it comes to crafts. String art cards are a popular and easy Christmas DIY project for kids. Using these Christmas string art stencils, make these simple Christmas cards and gifts.
25. Fingerprint Snowy Trees
These Fingerprint Snowy Trees are a beautiful winter art idea that is also a simple craft that everyone can do. It only takes a little cutting and a lot of fingerprints!
24. Pom Pom Ornaments
This Christmas craft idea is great for children! Make festive pom-pom decorations with your child and use them to decorate the tree. Check the tutorial for the simple DIY!
23. Colorful Winter Scratch Hat
This winter hat craft can be your favorite winter craft.  You'll love the bright patterns that flow through the black paint with the scratch art, and the pompoms on top give a touch of playfulness. It's incredibly simple and enjoyable to make one-of-a-kind patterns.
22. Paint With Snow
While your family may like playing in the snow outside, have you ever tried bringing some inside for some family fun? Did you know that you can paint with snow for a fun and easy twist on watercolor painting? With some paper, brushes, and, of course, snow, you can have a great craft day with your kids.
21. Penguin Painted Rocks
This cute family of Penguin Painted Rocks can be one of your favorite winter-painted rock ideas and an easy kid's craft for all ages! They also form a wonderful Christmas-painted rock set! These penguin-painted rocks are the best ideas for winter rock painting!
You can make a little family of penguin rocks out of rocks of different sizes. So cute and simple! If you're searching for something different than the traditional Santa or reindeer, etc., use these penguin-painted rocks as part of a winter theme or as unique and easy Christmas-painted rocks.
20. Popsicle Stick Snowman
This Popsicle Stick Snowman is one of the easiest Christmas crafts you can make. Great for a stocking stuffer, Christmas craft, or ornament! If you like snowmen, there is nothing more fun this time of year than a cute and fun Snowman Craft!
Winter decorating and gift-giving are great ways for children to learn about the season. There are also many things you can use to build snowmen, including paper plates, paper cups, felt, clay, and pretty much anything else! And if you thought making a snowman needed something spherical and fluffy, think again!
19. Snowflake Paper Plate Craft
If you can't make a snowflake at all, or if your snowflakes come out oval, this is the one for you! You'll also get a fun set of paper plate creative ideas with a snowflake twist here!
They are a simple item to include in any fun handmade craft for kids. You can theme them for the current holiday and boom! You have a beautiful keepsake.
18. Paper Plate Snowman
Winter is a wonderful time of year to remain indoors a little more, stay warm, and do some crafts as a family. In any case, kids will have a great time doing this snowman paper plate craft! It's simple and inexpensive to make, and you'll also get a free printable pattern to make it even easier for youngsters to copy.
17. Cardboard Tube Penguins by Crafts by Amanda
16. Penguin Headband Craft by Simple Everyday Mom
15. Winter Craft Snowflake Decoration by The Inspiration Edit
14. Christmas Snowman Crafts by Three Kids, Three Cats, and a Husband
13. Colorful Wooden Peg Arctic Animals by Sustain My Craft Habit
12. Winter Hat Craft by Journey to Sahm
11. Snowman Popsicle Stick by Daisies and Pie
10. Paper Strip Polar Bears Craft by Our Kid Things
9. Paper Plate Penguin Craft by Made with Happy
8. Foam Snowflake Craft by Glitter on a Dime
7. DIY Snow Globes by Swanky Den
6. Paper Snowflakes by Brooklyn Berry Designs
5. Mason Jar Snowman by Fun Money Mom
4. Colour-Changing Snowflake Window Clings by The Craft at Home Family
3. Sensory Bottle without Baby Oil by Three Kids, Three Cats and a Husband
2. Polar Bear Handprint Craft by Simple Everyday Mom
1. Cotton Ball Paper Plate Penguin by Our Kids Things
Now comes the important question… Which Easy Winter Crafts did you like the most? Please let me know in the comments.
Few more winter craft ideas!!!
Want to save this for later? Post these Easy Winter Crafts to your favorite Pinterest Board!