Discover the best summer cakes to sweeten up your sunny days. From tropical cakes like fruit cakes to poke cake recipes, find the best summer desserts.
Summer is the season of sun-kissed days, outdoor gatherings, and delightful desserts.
And what better way to celebrate the joys of summer than with a slice of heavenly cake?
In this blog, we'll explore a delectable collection of summer cake recipes that will satisfy your sweet tooth and capture the essence of the season.
From refreshing citrus flavors and luscious berry toppings to light and airy textures, these summer cakes are designed to delight your taste buds and add a touch of sweetness to your summer celebrations.
Get ready to embark on a culinary adventure filled with irresistible cakes that will make your summer moments even more memorable.
11 Tips To Moist, Flavorful Summer Cakes In Warmer Weather
The summer season calls for light and refreshing cakes that keep you cool and satisfied.
Whether you're hosting a backyard barbecue or simply craving a sweet treat, these tips will help you create cakes that are moist, flavorful, and perfect for summer.
Tip 1: Use Buttermilk or Yogurt
One of the easiest ways to add moisture to your summer cakes is by using buttermilk or yogurt in the batter.
These ingredients not only enhance the texture but also infuse the cake with a tangy and rich flavor.
The acidity in buttermilk and yogurt reacts with the other ingredients, resulting in a tender and moist crumb.
Tip 2: Incorporate Fresh Fruits
Take advantage of the abundance of fresh fruits during the summer season.
Adding fruits like berries, peaches, or tropical fruits to your cake batter will not only provide natural sweetness but also keep the cake moist.
The juicy fruits release their flavors and juices as the cake bakes, infusing it with a burst of summer goodness.
Tip 3: Experiment with Citrus Zest
Citrus fruits like lemons, limes, and oranges add a refreshing twist to summer cakes.
Incorporating their zest into the batter adds bright flavors and a pleasant aroma.
The oils in the zest infuse the cake, making it moist and fragrant.
Remember to use organic or thoroughly washed fruits for the zest to avoid any bitterness from the peel.
Tip 4: Add Vegetable Purees
Vegetable purees might sound unconventional, but they are a fantastic way to add moisture and nutrition to your summer cakes.
Purees made from carrots, zucchini, or pumpkin are particularly effective.
They add moisture, enhance the cake's texture, and impart a subtle sweetness, making your cake more enjoyable.
Tip 5: Opt for Oil Instead of Butter
While butter adds richness to cakes, it can also contribute to denseness, especially in warmer weather.
To keep your cakes light and moist, consider using oil instead of butter.
Oil retains moisture better, resulting in a tender crumb and a cake that stays fresh for longer.
Tip 6: Avoid Overmixing the Batter
Overmixing the batter can lead to tough cakes with a dense texture.
Mix the ingredients until they are just combined to prevent gluten formation, which can make the cake dry and chewy.
By gently folding the ingredients together, you'll achieve a lighter and more delicate cake.
Tip 7: Bake at the Right Temperature
Baking your summer cakes at the proper temperature is crucial.
If the temperature is too high, the cake may dry out or become unevenly cooked.
Follow the recipe instructions carefully and ensure your oven is calibrated correctly for accurate temperature control.
This will help you achieve perfectly moist and evenly baked cakes.
Tip 8: Use Simple Syrups for Moisture
Simple syrups are a secret weapon for moist and flavorful cakes.
By brushing a syrup made from sugar and water over the cake layers before frosting, you'll infuse them with additional moisture and a touch of sweetness.
You can also experiment with flavored syrups to complement the cake's flavor profile.
Tip 9: Let the Cake Cool Properly
Allow your cakes to cool completely before frosting or storing them.
Rushing the process can cause condensation, making the cake soggy.
Patience is key to achieving a moist and well-textured cake.
Once cooled, you can proceed with your preferred frosting or filling techniques.
Tip 10: Frosting and Filling Techniques
Choose frostings and fillings that complement your summer cakes.
Light and refreshing options like whipped cream, cream cheese, or fruit-based fillings work well in warm weather.
These toppings add a burst of flavor while maintaining the cake's moisture, making them perfect for summertime celebrations.
Tip 11: Store the Cake Correctly
Proper storage is essential to maintain the freshness and moisture of your summer cakes.
If you're not serving the cake immediately, cover it tightly with plastic wrap or store it in an airtight container.
To enhance moisture retention, consider adding a slice of bread or a damp paper towel to the container.
Aesthetic Summer Cakes
" Affiliate links are provided for your convenience, please read my disclosure for more information."
35. Oreo Cookie Poke Cake – To Simply Inspire
34. Strawberry Jello Poke Cake – My Organized Chaos
33. Orange Creamsicle Poke Cake – The Best Cake Recipes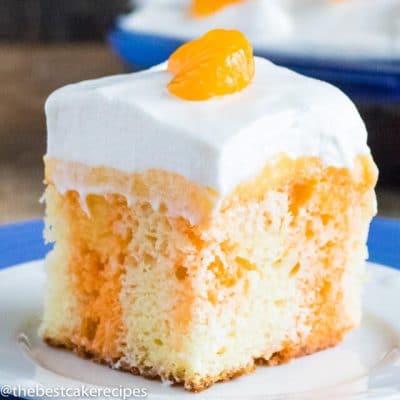 32. Strawberry Crunch Poke Cake – The Domestic Rebel
31. Banana Split Poke Cake – Shugary Sweets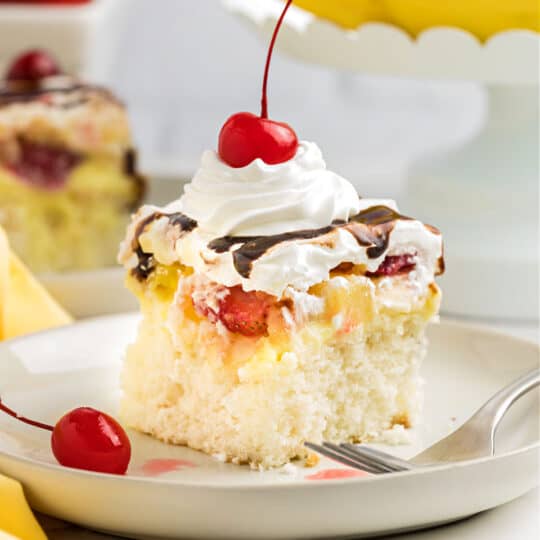 30. Strawberry Shortcake – Amanda's Cookin
29. Fresh Watermelon Cake – Princess Pinky Girl
28. Berry Chantilly Cake – Simply Homecooked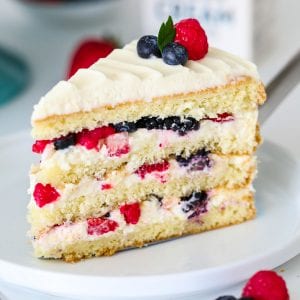 27. Lemon Raspberry Layer Cake – Life Love And Sugar
26. Lemon Curd Poppy Seed Cake – The Cafe Sucre Farine
25. Lemon Blueberry Cake – Cake Me Home Tonight
24. Lemon Raspberry Cake – Modern Honey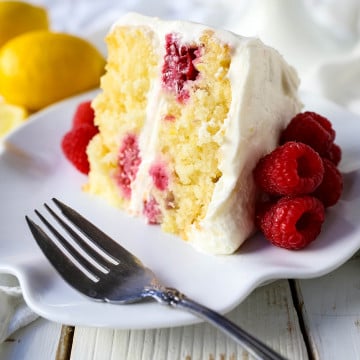 23. Pina Colada Cake – Liv For Cake
22. Cream Puff Cake – The Best Cake Recipes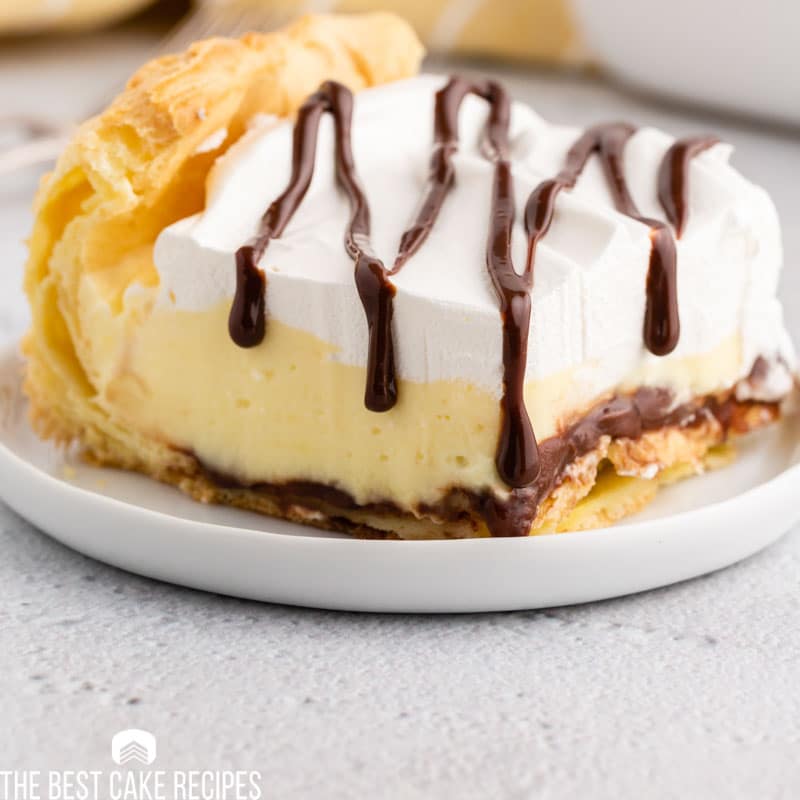 21. Layered Angel Food Cake – Chel Sweets
20. Chantilly Cake – House Of Nash Eats
19. Strawberry Lemon Layered Cake – Easy Family Recipe Ideas
18. Pineapple Sunshine Cake – Bubba Pie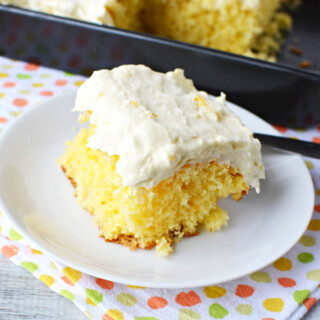 17. Brown Sugar Peach Cake – The View From Great Island
16. Orange Creamsicle Cake – Mom On Timeout
15. Triple Coconut Cake With Passion Fruit Caramel – Food Duchess
14. Creamsicle Cake – Cake By Courtney
13. Lemon Burst Poke Cake – Melissa's Southern Style Kit
12. Strawberry Shortcake Cake – Celebrating Sweets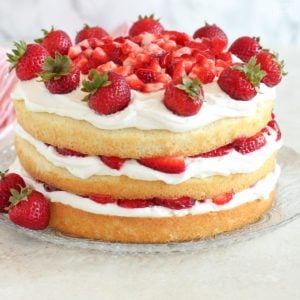 11. Berry Vanilla Naked Cake with Lemon Whipped Cream – A Latte Food
10. No Bake Summer Berry Icebox Cake – Cakes Cottage
9. Peach & Blueberry Greek Yogurt Cake – Julia's Album
8. Raspberry Cake with Lemon Buttercream – The View From Great Island
7. Strawberry Cake – Sugar And Sparrow
6. Lemon Raspberry Layer Cake – Caked By Katie
5. Strawberry Lemonade Cake – Sugar And Sparrow
4. Lemon Blueberry Layer Cake – Life Love And Sugar
3. Orange Creamsicle Cake – Dessert Now Dinner Later
2. Strawberry Shortcake Cake – Glorious Treats
1. Summer Fruit Sangria Cake – Tatyana's Everyday Food
FAQs
Q. Can I substitute the buttermilk or yogurt in the recipe?
Yes, you can substitute buttermilk with an equal amount of plain yogurt or even sour cream. The goal is to add acidity and moisture to the cake batter.
Q. Should I use fresh or frozen fruits for the cake?
While fresh fruits are ideal, you can also use frozen fruits as long as you thaw them and drain any excess liquid before incorporating them into the batter.
Q. How long can I store the cake before serving?
Properly stored, your summer cake can stay fresh for 2-3 days at room temperature or up to a week in the refrigerator.
Q. Can I freeze the summer cake for later use?
Yes, you can freeze the cake layers before frosting. Ensure they are wrapped tightly in plastic wrap and stored in a freezer-safe container. Thaw them in the refrigerator before decorating.
Q. Can I add alcohol to my summer cakes for extra flavor?
Yes, you can add a touch of alcohol such as rum, brandy, or liqueurs to your summer cakes. However, keep in mind that alcohol can affect the texture and moisture content of the cake. Use it sparingly and adjust the other liquid ingredients accordingly.
Q. How can I prevent my summer cakes from collapsing in the middle?
To prevent your cakes from collapsing in the center, make sure to properly preheat your oven and avoid opening the oven door during the baking process. Additionally, avoid overmixing the batter and ensure it is evenly spread in the cake pans. Finally, do not overbake the cakes, as this can also cause them to sink in the middle. Use a toothpick or cake tester to check for doneness before removing them from the oven.
Now comes the important question… Which summer cakes do you like the most? Please let me know in the comments.
Few more summer recipes!!!
Want to save this for later? Post these Summer Cakes to the "Summer Recipes" OR "Summer Food Ideas" Board!