Celebrate mom with delicious Mothers Day brunch recipes! Add some festive Mothers Day decorations to complete the perfect brunch experience. With our Mothers Day Brunch ideas, you can show your love and appreciation in the most delicious way!
Mother's Day is a special occasion to honor and appreciate the incredible women in our lives.
It is a time to show our love and gratitude for all that our mothers, grandmothers, and mother figures do for us.
One delightful way to celebrate Mother's Day is by hosting a themed brunch that adds a unique touch of creativity and fun to the occasion.
In this article, we will explore some creative ideas for themed Mother's Day brunches that will make the day even more memorable.
Importance of Mother's Day brunches
Mother's Day brunches have become a popular tradition for many families around the world.
They offer a chance to gather together and spend quality time with the mothers in our lives.
Brunch, with its combination of breakfast and lunch foods, provides a relaxed and casual atmosphere where families can bond, share stories, and create lasting memories.
By adding a theme to the brunch, we can elevate the experience and make it even more enjoyable for everyone involved.
Why choose a themed brunch?
Opting for a themed Mother's Day brunch adds an element of excitement and creativity to the event.
It sets the stage for a unique and memorable experience that goes beyond a regular meal.
A themed brunch creates a cohesive atmosphere, where the decorations, food, and activities align with a specific concept, allowing everyone to fully immerse themselves in the celebration.
It adds an element of surprise and delight for the guests, making the day truly extraordinary.
Creative ideas for themed Mother's Day brunches
1. Garden Party Brunch
Transform your backyard into a picturesque garden with beautiful flowers, fairy lights, and elegant table settings.
Serve fresh salads, quiches, and refreshing beverages.
Encourage guests to dress in floral attire to fully embrace the garden party theme.
2. Tropical Paradise Brunch
Transport your guests to a tropical island with vibrant decorations, tropical fruits, and colorful cocktails.
Serve dishes like coconut pancakes, fruit skewers, and Hawaiian-inspired delicacies.
Play some lively music to complete the tropical ambiance.
3. Vintage Tea Party Brunch
Embrace nostalgia with a vintage tea party theme.
Set up an elegant tea station with a variety of teas, scones, finger sandwiches, and delicate pastries.
Decorate the space with vintage teacups, lace tablecloths, and antique-inspired decorations for an atmosphere reminiscent of a bygone era.
4. Mediterranean Feast Brunch
Take inspiration from the flavors of the Mediterranean for a brunch filled with delicious dishes like hummus, falafel, Greek salad, and fresh Mediterranean seafood.
Decorate the table with vibrant colors, olive branches, and Mediterranean-inspired patterns to transport your guests to the sun-soaked shores of the Mediterranean.
5. Breakfast in Bed Brunch
Give your mother a well-deserved treat by serving her a luxurious breakfast in bed.
Prepare a tray filled with her favorite breakfast delights such as fluffy pancakes, crispy bacon, fresh fruits, and a steaming cup of coffee or tea.
Decorate the tray with flowers and a handwritten note expressing your love and appreciation.
6. Picnic Brunch
Take advantage of the beautiful weather by organizing a picnic-themed brunch in a nearby park or garden.
Pack a wicker basket with an assortment of sandwiches, salads, cheeses, fruits, and refreshing beverages.
Bring along cozy blankets and cushions for a relaxed and enjoyable outdoor experience.
7. Farmers Market Brunch
Support local farmers and create a farm-to-table experience by centering your brunch around fresh, seasonal produce.
Visit a farmers market to gather a variety of fruits, vegetables, artisanal cheeses, and homemade preserves.
Incorporate these ingredients into flavorful dishes that highlight the natural flavors and quality of the produce.
8. Mexican Fiesta Brunch
Add a vibrant and spicy twist to your Mother's Day brunch with a Mexican fiesta theme.
Serve dishes like huevos rancheros, chilaquiles, tacos, and refreshing margaritas.
Decorate the space with colorful papel picado banners, piñatas, and vibrant tablecloths for a lively and festive atmosphere.
9. Spa Day Brunch
Create a relaxing and rejuvenating experience for your mother by combining brunch with a spa day.
Set up a pampering station with homemade face masks, scented oils, and luxurious hand creams.
Serve light and healthy dishes like fresh salads, smoothies, and herbal teas to complement the wellness theme.
10. DIY Creations Brunch
Encourage creativity and bonding by organizing a DIY-themed brunch.
Set up different stations where guests can engage in hands-on activities such as flower arranging, candle making, or creating personalized crafts.
Provide a variety of materials and instructions, allowing everyone to unleash their artistic side.
11. Chocolate Lover's Brunch
Indulge in the decadent world of chocolates with a brunch dedicated to all things cocoa.
Serve a range of chocolate-infused dishes like chocolate pancakes, chocolate croissants, chocolate-covered fruits, and rich hot chocolate.
Create an ambiance with cocoa-scented candles and elegant chocolate-themed decorations.
12. Bohemian Brunch
Create a bohemian-inspired brunch with whimsical decorations, floor cushions, and low tables.
Serve an array of exotic dishes from around the world, such as Moroccan tagines, Indian curries, and Middle Eastern mezze.
Enhance the ambiance with soft music, dreamcatchers, and fairy lights for a magical and laid-back atmosphere.
13. Wine Tasting Brunch
For wine enthusiasts, host a wine-tasting brunch where guests can sample different wines paired with delectable cheeses, charcuterie, and small bites.
Provide tasting notes and information about each wine to educate and engage the guests.
Decorate the space with wine barrels, grapevine wreaths, and rustic wine accessories.
14. Around the World Brunch
Take your guests on a culinary journey around the world by showcasing dishes from various cuisines.
Set up different food stations representing different countries or regions, such as an Italian pasta station, a sushi bar, a Spanish tapas counter, and an American barbecue grill.
Provide cultural elements and decorations to enhance the experience.
15. Masquerade Brunch
Add an air of mystery and elegance to your Mother's Day brunch with a masquerade theme.
Encourage guests to come dressed in elaborate masks and attire. Decorate the venue with opulent fabrics, chandeliers, and candlelight.
Serve a menu of sophisticated and refined dishes, accompanied by sparkling drinks and champagne.
Tips for organizing a themed Mother's Day brunch
Organizing a themed Mother's Day brunch requires attention to detail and careful planning.
Here are some tips to help you create a memorable and successful event:
1. Plan ahead: Choose a theme well in advance and start planning the menu, decorations, and activities accordingly.
2. Consider dietary restrictions: Take into account any dietary restrictions or preferences of your guests when selecting the menu items.
3. Decorate with intention: Create a cohesive atmosphere by selecting decorations that align with the chosen theme. Pay attention to details like table settings, centerpieces, and color schemes.
4. Engage all the senses: Enhance the brunch experience by incorporating elements that engage all the senses. Use ambient music, fragrant flowers, and themed decorations to create an immersive environment.
5. Encourage participation: Incorporate interactive elements like DIY activities or games that encourage guests to participate and bond with one another.
6. Personalize the experience: Consider your mother's preferences and interests when selecting the theme. Personalize the decorations, menu, and activities to make it a truly special day for her.
7. Coordinate attire: If you wish, suggest a dress code or attire that complements the theme. This can add to the overall ambiance and make the occasion feel even more festive.
8. Prepare in advance: To ensure a smooth execution on the day of the brunch, prepare and organize as much as possible in advance. This will allow you to enjoy the celebration without feeling overwhelmed.
Remember, the key to a successful themed Mother's Day brunch is to create an atmosphere where love, appreciation, and joy are the focal points.
Let your creativity shine and celebrate the extraordinary women in your life in a way that is uniquely special to them.
Delicious Mothers Day Brunch Menu
" Affiliate links are provided for your convenience, please read my disclosure for more information."
25. Pineapple Mojito
23. Steel Magnolias Inspired Cocktail
22. Orange & Grey Coconut Cocktail + Kinky Gold
21. Strawberry Coconut Cocktail
19. Chocolate Covered Strawberry Cupcakes
18. Mothers Day Dessert Skewers
17. Double Chocolate Mousse Cake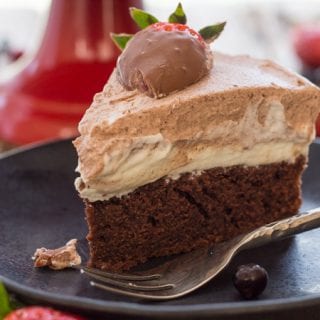 14. Strawberry Shortcake Trifle
12. Strawberry White Chocolate Truffles
10. Smoked Salmon Egg Sandwich + Caper Cream Cheese
9. Grilled Polenta Bites + Roasted Red Pepper, Feta, & Thyme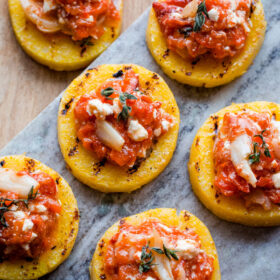 8. Savory Herb Butter Dutch Baby
5. Crispy Ham & Cheese Waffles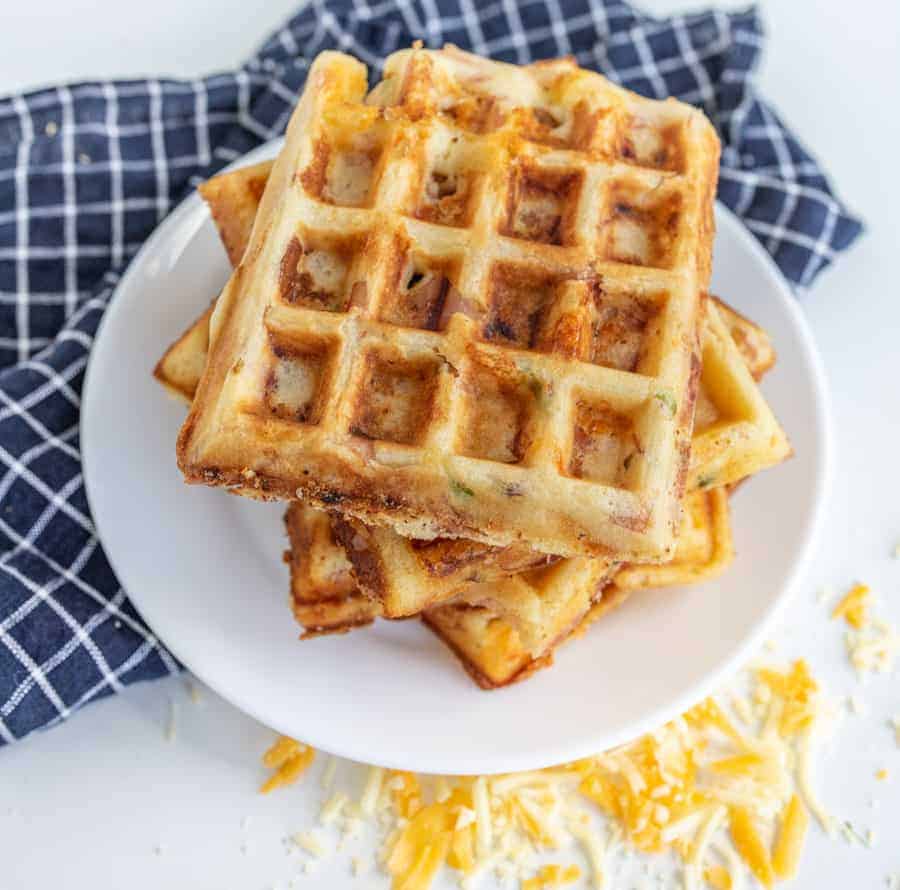 4. Savory Parmesan French Toast + Pesto Tomato Sauce
2. Bacon & Egg Muffins aka Breakfast in a Cup
FAQs
Q. Can I combine multiple themes for a Mother's Day brunch?
Absolutely! If you're feeling adventurous and want to add more variety to your brunch, you can combine elements from different themes. For example, you can create a "Garden Paradise" brunch by incorporating elements from both the garden party and tropical paradise themes.
Q. How can I involve my children in organizing a themed brunch for their mother?
Involving children in the preparation can make the brunch even more special. Assign them age-appropriate tasks such as creating handmade invitations, helping with decorations, or preparing a simple dish. It's a great opportunity for them to express their creativity and show their love for their mother.
Q. What are some easy DIY decorations for a themed Mother's Day brunch?
If you're looking for simple DIY decorations, consider making paper flowers, creating a photo collage of memorable moments, or crafting personalized place cards. These DIY touches add a heartfelt and personal touch to the brunch atmosphere without requiring extensive time or resources.
Q. Can I hire a caterer for a themed Mother's Day brunch?
Yes, hiring a caterer can be a convenient option if you prefer to focus on overall event planning rather than food preparation. Discuss your chosen theme and menu ideas with the caterer to ensure they can accommodate your vision and provide delicious dishes that align with the theme.
Q. Can I incorporate Mother's Day activities or games into the themed brunch?
Absolutely! Including activities or games can add an extra element of fun and interaction to the brunch. You can organize a "Guess the Baby Photo" game, create a DIY craft station where guests can make personalized gifts for their mothers, or even arrange a special tribute or heartfelt speeches to express gratitude and appreciation.
Now comes the important question… Which mothers day brunch recipes do you like the most? Please let me know in the comments.
Few more mothers day ideas!!!
Want to save this for later? Post these Mothers Day Brunch to the "Mothers Day Ideas" OR "Mothers Day Recipes" Board!