Looking for the perfect Mothers Day cookies? These delicious Mothers Day treats are the way to go! From classic chocolate chip to buttery shortbread, these cookies are sure to impress. So, what are you waiting for? Try out these Mother's Day cookies today!
Mother's Day is a special occasion to honor and appreciate the wonderful mothers in our lives.
What better way to celebrate this day than by making themed Mother's Day cookies?
These delicious treats not only satisfy the taste buds but also serve as heartfelt gifts for the moms who deserve all the love and appreciation.
In this article, we will explore ten tips to help you create beautiful and thematic Mother's Day cookies that will bring a smile to your mom's face.
10 Tips To Make Themed Mother's Day Cookies
Tip 1: Choose a Theme
The first step in creating themed Mother's Day cookies is to choose a theme.
A well-thought-out theme adds a touch of creativity and personalization to the cookies, making them even more special.
Consider your mother's interests, hobbies, or favorite colors when selecting a theme.
Some popular Mother's Day themes include flowers, hearts, butterflies, tea parties, and family portraits.
By choosing a theme that resonates with your mother, you can create cookies that are truly meaningful.
Tip 2: Plan Ahead
Planning is crucial when it comes to baking themed cookies for Mother's Day.
Start by deciding how many cookies you want to make and allocate enough time for each step of the process.
Create a timeline that includes gathering ingredients, preparing the dough, chilling, rolling, cutting, baking, decorating, and packaging.
Planning ahead ensures that you have ample time to bring your cookie vision to life without feeling rushed or stressed.
Tip 3: Gather Ingredients and Supplies
Before you begin baking, gather all the necessary ingredients and supplies.
High-quality ingredients are essential for delicious and visually appealing cookies.
Make sure you have flour, sugar, butter, eggs, vanilla extract, and any additional flavorings or food coloring required for your chosen recipe.
As for supplies, you will need mixing bowls, measuring cups and spoons, a stand or hand mixer, baking sheets, cooling racks, parchment paper, rolling pins, cookie cutters, piping bags, and tips for decorating.
Ensuring that you have all the necessary ingredients and supplies ready beforehand saves time and allows for a smooth baking process.
Tip 4: Use High-Quality Recipes
To create the most delicious Mother's Day cookies, it's important to use high-quality recipes.
Reliable recipes guarantee consistent results and ensure that your cookies turn out flavorful and perfectly baked.
Look for recipes from reputable sources or trusted baking blogs.
Classic sugar cookies or butter cookies are popular choices for Mother's Day cookies.
Experiment with different flavors and add-ons to make them even more delightful.
Tip 5: Prepare the Dough
Preparing the cookie dough is a critical step in the cookie-making process.
Follow the recipe instructions carefully, measuring the ingredients accurately.
Properly mixing and chilling the dough is crucial for achieving the right texture and taste.
Once the dough is ready, consider adding flavorings such as citrus zest or spices like cinnamon for an extra touch of deliciousness.
If you've chosen a theme that requires colored dough, divide the dough and add food coloring accordingly.
Tip 6: Roll and Cut the Cookies
Rolling out the cookie dough and cutting it into desired shapes is where the creativity truly shines.
Lightly flour your work surface and roll out the dough to a consistent thickness.
Use cookie cutters in various shapes and sizes to cut out the cookies.
If you don't have specific Mother's Day-themed cookie cutters, you can use basic shapes like hearts, flowers, or circles and then decorate them accordingly to match your chosen theme.
Place the cut-out cookies onto parchment-lined baking sheets, leaving enough space between them for even baking.
Tip 7: Decorate with Royal Icing
Decorating the cookies with royal icing adds a beautiful and professional touch to your Mother's Day treats.
Royal icing is a smooth and glossy icing that hardens when dried, making it perfect for intricate designs and decorations.
Prepare royal icing by mixing powdered sugar, meringue powder, and water according to the recipe.
Divide the icing into different bowls and add food coloring as needed.
Use piping bags and tips to pipe the icing onto the cookies, creating patterns, outlines, and fillings. Let the icing dry completely before moving on to the next step.
Tip 8: Add Personal Touches
To make your Mother's Day cookies extra special, add personal touches that reflect your mom's preferences or interests.
Consider piping her name or a heartfelt message onto some cookies.
You can also use edible markers or food-safe paints to create custom designs or write loving messages.
Adding edible glitter, sprinkles, or small decorative candies enhances the visual appeal of the cookies.
Get creative and think about what will make your mom smile when she sees and tastes the cookies.
Tip 9: Packaging and Presentation
Presenting your themed Mother's Day cookies in an attractive and thoughtful way elevates the gifting experience.
Choose packaging that complements the theme of your cookies.
Decorative tins, clear cellophane bags tied with ribbons, or specially designed cookie boxes are great options.
Consider adding a personalized note or card expressing your love and appreciation.
You can also include small accessories like tea bags or miniature flower arrangements to accompany the cookies.
The presentation adds an extra touch of thoughtfulness and makes the gift even more memorable.
Tip 10: Share and Enjoy
The final step is to share and enjoy the Mother's Day cookies with your mom.
Present them to her with love and watch her face light up with joy.
Take the time to sit down together, enjoy a cup of tea or coffee, and savor the delicious treats you've created.
Engage in meaningful conversations, reminisce, and create new memories together.
Mother's Day is all about celebrating the bond between a mother and child, and sharing these themed cookies is a sweet way to cherish that bond.
Creative Mothers Day Cookies
" Affiliate links are provided for your convenience, please read my disclosure for more information."
19. Rose Vanilla Shortbread Cookies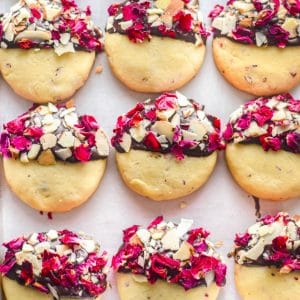 18. Strawberry Cake Mix Cookies with Vanilla Cream Cheese Frosting
17. White Chocolate Sugar Cookies
16. Marbled Butterfly Sugar Cookies
15. Ladies' Hat Piñata Cookies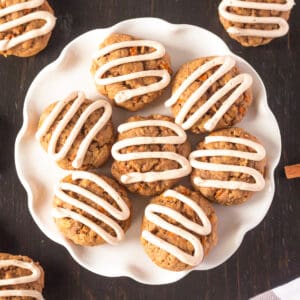 12. Raspberry Cheesecake Cookies
11. Mother's Day Decorated Oreos
10. Pecan Sandies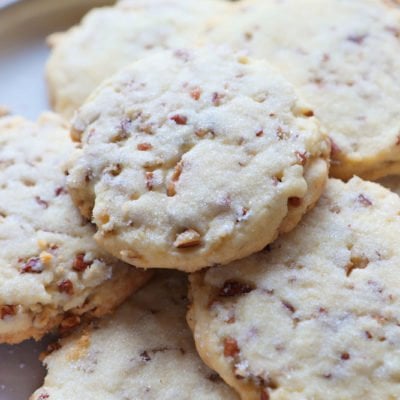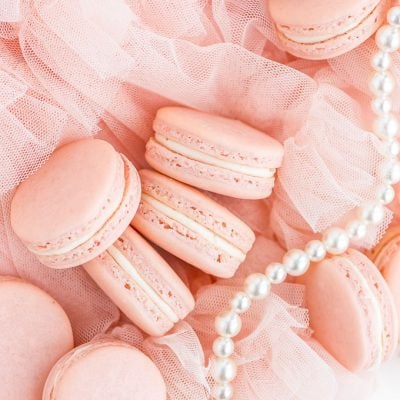 FAQs
Q. Can I use store-bought cookie dough for Mother's Day cookies?
While using store-bought cookie dough is a convenient option, making homemade dough allows for more customization and control over the flavor and texture of the cookies. It's worth the extra effort!
Q. How long do decorated cookies stay fresh?
Decorated cookies typically stay fresh for about 1 to 2 weeks when stored in an airtight container at room temperature. However, for the best taste and texture, it's recommended to consume them within the first few days.
Q. Can I freeze decorated cookies?
Yes, you can freeze decorated cookies. Place them in a single layer in an airtight container or freezer bag, with parchment paper between the layers to prevent sticking. Thaw the cookies at room temperature before serving.
Q. What if I don't have cookie cutters?
If you don't have cookie cutters, you can use items from your kitchen like glasses, jars, or even cardboard templates to trace and cut out shapes from the rolled-out dough.
Q. Can I use alternative sweeteners in the cookie recipes?
While traditional sugar is commonly used in cookie recipes, you can experiment with alternative sweeteners like honey, maple syrup, or coconut sugar. Keep in mind that the taste and texture of the cookies may vary slightly.
Now comes the important question… Which mothers day cookies do you like the most? Please let me know in the comments.
Few more mothers day ideas!!!
Want to save this for later? Post these Mothers Day Cookies to the "Mothers Day Food Ideas" OR "Mothers Day Recipes" Board!