Looking for delicious summer cupcakes? Look no further! These summer treats are the perfect addition to your outdoor entertaining and summer parties. Whether you're planning a picnic or hosting a backyard BBQ, these summer cupcake ideas are the perfect way to sweeten up your summer!
Summer is the perfect time to indulge in delicious treats, and what better way to satisfy your sweet tooth than with beautifully decorated summer-themed cupcakes?
Whether you're hosting a beach-themed party, a tropical luau, or simply want to add some vibrant cheer to your dessert table, decorating cupcakes with a summer twist can bring a burst of color and flavor to any occasion.
In this article, we will explore 15 tips to help you create stunning and mouthwatering summer-themed cupcakes that are sure to impress your guests.
So, let's dive in and get creative!
15 Tips To Decorate Summer-Themed Cupcakes
Tip 1: Choose Vibrant Colors
When decorating summer-themed cupcakes, it's important to embrace the vibrant colors of the season.
Opt for bright hues such as sunny yellow, ocean blue, tropical green, and vibrant pink.
Use food coloring or natural dyes to tint your frosting and create a visually appealing palette that captures the essence of summer.
Tip 2: Incorporate Tropical Fruits
Take advantage of the abundance of tropical fruits during the summer season.
Decorate your cupcakes with slices of fresh mango, pineapple chunks, or kiwi.
These fruits not only add a burst of color but also infuse your cupcakes with a refreshing and tropical flavor.
Tip 3: Use Beach-Inspired Decorations
To give your cupcakes a beachy vibe, consider using decorations like edible seashells, sugar pearls, or graham cracker crumbs to mimic sand.
You can also use mini cocktail umbrellas, edible palm trees, or fondant flip-flops to create a fun and whimsical beach scene on top of your cupcakes.
Tip 4: Experiment with Flavors
Summer is the time to explore exciting flavor combinations.
Incorporate flavors like coconut, passion fruit, citrus, or even floral hints like lavender or hibiscus into your cupcakes.
These unique and refreshing flavors will transport your taste buds to a tropical paradise.
Tip 5: Create Beachy Textures
To add visual interest and texture to your cupcakes, experiment with different decorating techniques.
Use a textured spatula to create waves on your frosting, or try a sprinkle of edible sand for a sandy beach effect.
These simple techniques can elevate your cupcakes from ordinary to extraordinary.
Tip 6: Make Use of Edible Flowers
Edible flowers not only add an elegant touch to your cupcakes but also infuse them with subtle floral flavors.
Decorate your cupcakes with edible flowers like pansies, lavender, or marigolds to create a garden-inspired summer treat that will delight both the eyes and taste buds.
Tip 7: Play with Summer Shapes
Summer-themed cupcakes are the perfect canvas to showcase fun and playful shapes.
Use cookie cutters to create summer-inspired shapes like suns, seashells, sunglasses, or palm trees.
You can use fondant or even piped frosting to bring these shapes to life and add a whimsical touch to your cupcakes.
Tip 8: Add a Splash of Citrus
Citrus flavors are synonymous with summer, so why not incorporate them into your cupcake decorations?
Zest some lemons, limes, or oranges and sprinkle the zest on top of your cupcakes for a tangy and aromatic burst of flavor.
You can also add a citrus twist to your frosting by incorporating lemon or orange extract.
Tip 9: Explore Ice Cream Inspired Cupcakes
What better way to beat the summer heat than with ice cream-inspired cupcakes?
Experiment with flavors like chocolate chip cookie dough, mint chocolate chip, or strawberry shortcake.
Top your cupcakes with a scoop of frosting that resembles ice cream and add colorful sprinkles or a wafer cone for an extra touch of whimsy.
Tip 10: Incorporate Summer Sprinkles
Sprinkles are a simple yet effective way to add a pop of color and fun to your cupcakes.
Opt for sprinkles in vibrant shades like turquoise, yellow, or coral to give your cupcakes a summery vibe.
You can also use themed sprinkles such as beach balls, palm trees, or sunglasses to tie in the summer theme.
Tip 11: Embrace Nautical Themes
For a coastal-inspired cupcake decoration, embrace nautical themes. Use blue and white frosting to create a wave-like design on your cupcakes.
Top them with fondant anchors, sailboats, or seagulls to evoke a seaside ambiance.
Don't forget to add a touch of edible glitter to mimic the sparkle of the ocean.
Tip 12: Utilize Fresh Herbs
Fresh herbs not only add a pop of green but also infuse your cupcakes with unique flavors.
Garnish your cupcakes with fresh mint leaves, basil, or lavender sprigs to create a delightful fusion of summer scents and tastes.
The aromatic herbs will add a refreshing twist to your cupcakes.
Tip 13: Consider Tropical Toppings
Elevate your summer-themed cupcakes by adding tropical toppings.
Toasted coconut flakes, diced mango, sliced banana, or even a drizzle of passion fruit syrup can take your cupcakes to the next level.
These toppings will transport your taste buds to a tropical paradise with every bite.
Tip 14: Customize Cupcake Wrappers
Don't forget about the presentation of your cupcakes.
Customize your cupcake wrappers to match the summer theme.
Use brightly colored or patterned cupcake liners that evoke the spirit of summer.
You can find a wide variety of themed cupcake liners, from tropical prints to beach motifs, to add that extra touch of visual appeal.
Tip 15: Serve in a Creative Display
Finally, the way you present your cupcakes can make a big impact.
Consider serving your summer-themed cupcakes on a tiered dessert stand or a rustic wooden board decorated with seashells or tropical flowers.
This not only creates an eye-catching display but also adds a sense of occasion to your summer gathering.
Tasty Summer Cupcakes
" Affiliate links are provided for your convenience, please read my disclosure for more information."
25. Cherry Limeade Cupcakes
24. Strawberry Lemonade Cupcakes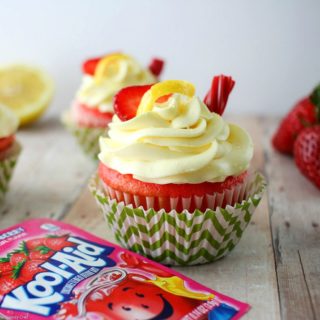 23. Pink Lemonade Cupcakes
22. Strawberry Shortcake Cupcakes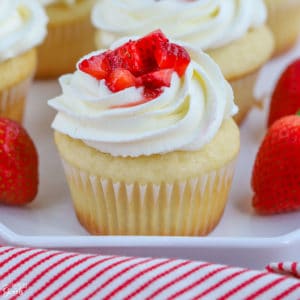 21. Strawberry Lemonade Cupcakes
20. White Chocolate Blueberry Cupcakes
19. Margarita Cupcakes
18. Rainbow Sherbet Cupcakes
17. Peach Cupcakes
16. Pink Lemonade Cupcakes
15. Hot Fudge Sundae Cupcakes
14. Pina Colada Cupcakes
13. Lemon Strawberry Cupcakes
12. Cherry Limeade Cupcakes
11. Watermelon Cupcakes
9. Lemon Blueberry Cupcakes
8. Piña Colada Cupcakes
7. Tequila Sunrise Cupcakes
6. Melting Ice Cream Cone Cupcakes
5. Fresh Strawberry Cupcakes
4. Berries & Cream Cupcakes
3. Orange Creamsicle Cupcakes
2. Raspberry Lemonade Cupcakes
1. Lemonade Cupcakes
FAQs
Q: Can I use frozen fruits for decorating my summer-themed cupcakes?
Absolutely! Frozen fruits can be a convenient and delicious option for cupcake decorations. Just make sure to thaw them before using and pat them dry to prevent excess moisture.
Q: Can I use ready-made frosting for my cupcakes?
Yes, you can use ready-made frosting for convenience. However, if you want to add a personal touch and experiment with flavors, you can also make your own frosting using simple ingredients like butter, powdered sugar, and extracts.
Q: How far in advance can I decorate my cupcakes?
It's best to decorate your cupcakes as close to serving time as possible to maintain freshness and texture. However, you can prepare the decorations in advance and store them separately, then assemble and frost the cupcakes a few hours before serving.
Q: Can I use edible food markers to draw designs on my cupcakes?
Yes, edible food markers are a great tool for adding intricate designs or personalized messages to your cupcakes. They are easy to use and allow you to unleash your creativity.
Q: How can I transport decorated cupcakes without damaging the decorations?
To transport decorated cupcakes, use a cupcake carrier or place them snugly in a box with dividers. Make sure the decorations have fully set before moving the cupcakes, and avoid placing heavy objects on top of them.
Now comes the important question… Which summer cupcakes do you like the most? Please let me know in the comments.
Few more summer recipes!!!
Want to save this for later? Post these Summer Cupcakes to the "Summer Recipes" OR "Summer Desserts" Board!