Looking for some healthy grilling recipes this summer? Our mouth-watering recipes have got you covered! From juicy grilled chicken to flavorful grilled fish and shrimp, we've got something for everyone. Impress your guests with our summer grilling recipes for a crowd and enjoy a summer full of delicious and healthy grilling!
Grilling is one of the most popular cooking methods, especially during the summer months.
However, many people associate grilling with unhealthy food choices such as burgers, hot dogs, and ribs.
The good news is that grilling can be a healthy cooking method if done right.
By choosing lean proteins such as chicken, fish, and shrimp and pairing them with grilled vegetables, you can create delicious and healthy meals.
To add flavor, try using marinades made with herbs and spices instead of high-calorie sauces.
Grilling fruit is also a great way to add natural sweetness to your meals.
Whether you're a meat lover or a vegetarian, there are plenty of healthy grilling recipes to choose from.
So fire up your grill and enjoy a healthy and delicious meal!
Healthy Grilling Recipes
" Affiliate links are provided for your convenience, please read my disclosure for more information."
50. Olive Garden Herb Grilled Salmon
49. Grilled Halibut
48. Cajun Grilled Salmon
47. Grilled Mahi Mahi
46. Grilled Cod
45. Grilled Salmon Marinade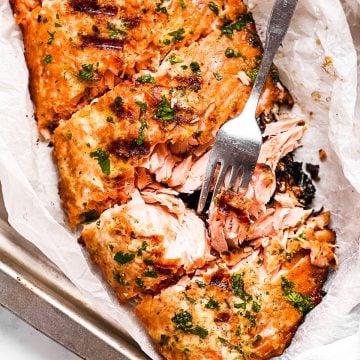 44. Mahi Mahi In Lemon Garlic Cream Sauce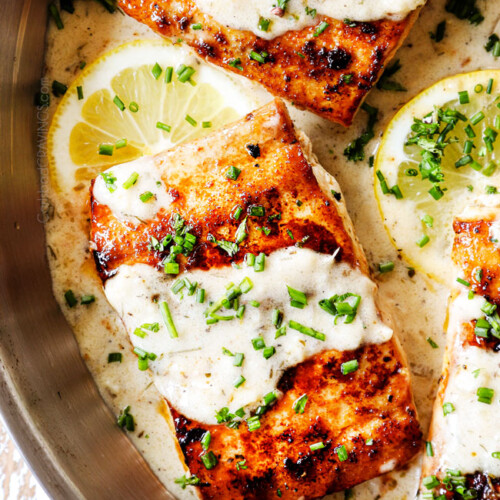 43. Cajun Grilled Cod in Foil
42. Grilled Fish Tacos
41. Grilled Peaches
40. Brazilian Grilled Pineapple
39. Grilled Stone Fruit + Almond Mascarpone Dip
38. Grilled Fruit Kabobs With Sweet & Spicy Glaze
37. Drunken Grilled Pineapple Slices
36. Cinnamon Grilled Apples with Apple Bourbon Caramel Sauce
35. Grilled Mango Pineapple Chicken
34. Grilled Chicken Kabobs
33. Balsamic Grilled Chicken Kabobs
32. Honey Garlic Asian Chicken Kabobs
31. Grilled Chicken Caprese
30. Greek Chicken Kabobs
29. Margarita Grilled Shrimp Skewers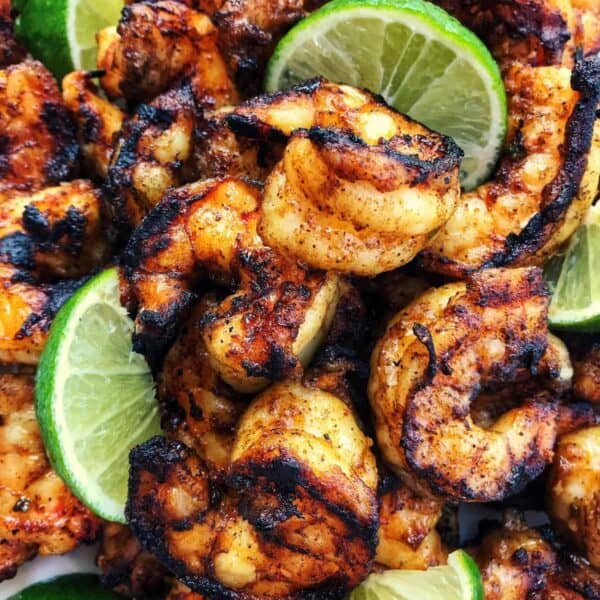 28. Chipotle Honey Chicken Skewers
27. Grilled Sweet Potatoes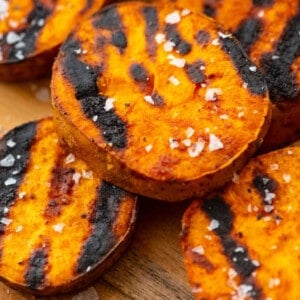 26. Cilantro & Lime Grilled Chicken Tacos
25. Grilled Zucchini
23. Garlic Herb Grilled Potatoes in Foil
22. Cilantro Lime Chicken Thighs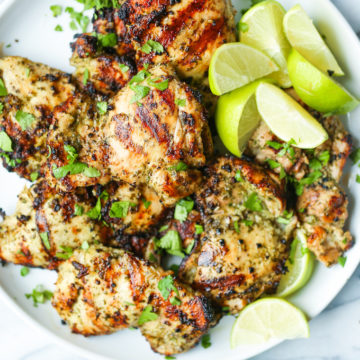 21. Grilled Chicken Kabob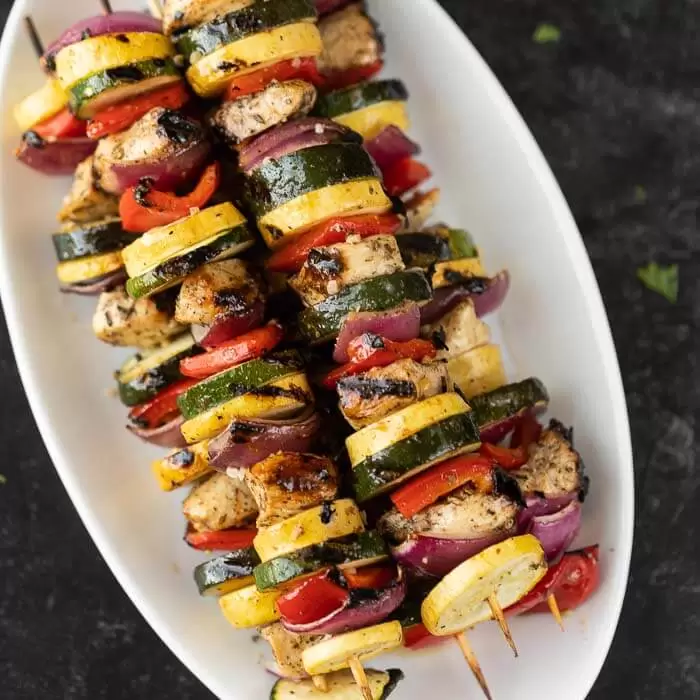 20. Grilled Honey Mustard Chicken Tenders
19. Vegetable Kebabs
18.  Chicken Skewers (With Chicken Kabob Marinade)
17. Balsamic Grilled Chicken topped with Caprese Salad
16. Tequila Lime Chicken
15. BBQ Pineapple Chicken Kabobs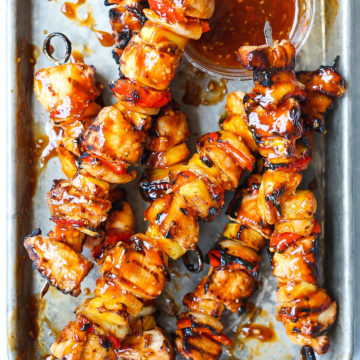 14. Grilled Salmon
13. Texas Roadhouse Grilled Shrimp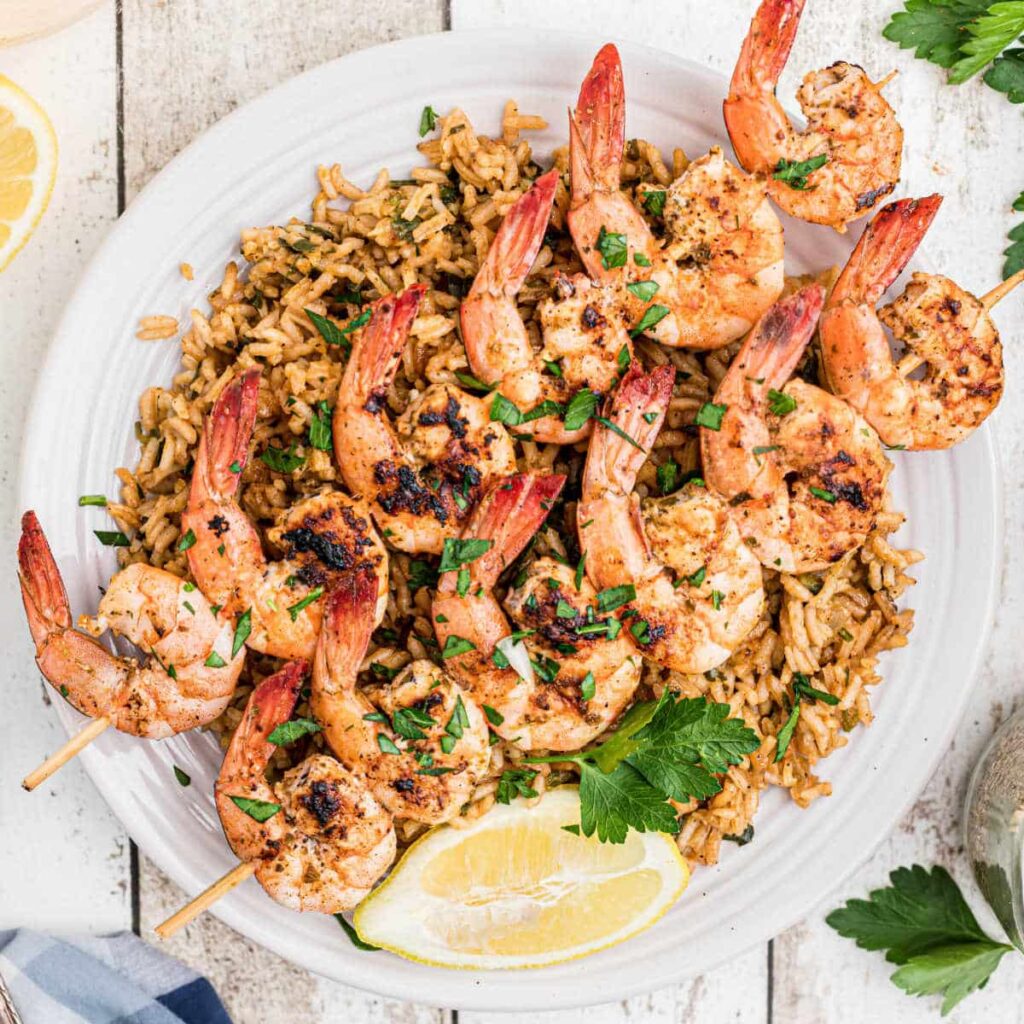 12. Grilled Buffalo Chicken Salad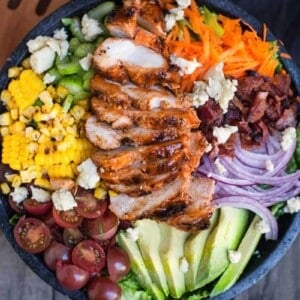 11. Hawaiian Chicken with Coconut Rice
10.  Grilled Potatoes
9. Balsamic Chicken Thighs
8. Grilled Chicken Margherita
7. Grilled Chicken Breasts with Lemon Garlic
6. Sausage & Grilled Shrimp Kabobs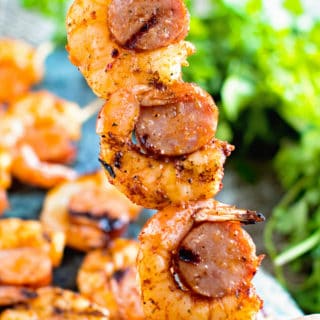 5. Grilled & Glazed Carrots
4. Avocado Salsa Over Grilled Chicken
3. Balsamic Marinade for Grilled Vegetables
2. Grilled Parmesan Asparagus
1. Grilled Fruit Kabobs
Now comes the important question… Which healthy grilling recipes do you like the most? Please let me know in the comments.
Few more grilling recipes!!!
Want to save this for later? Post these Healthy Grilling Recipes to the "Healthy Recipes" OR "Grilling Recipes" Board!