Looking for the ultimate BBQ recipes to impress your friends and family? From BBQ shrimp, BBQ fish to BBQ chicken recipes, you'll get them all.
Welcome to our mouthwatering world of BBQ recipes!
Whether you're a seasoned grill master or a novice looking to explore the flavors of outdoor cooking, this blog is your ultimate destination.
Get ready to embark on a sizzling journey as we unveil a wide range of tantalizing BBQ recipes that will ignite your taste buds.
From tender and smoky ribs to juicy burgers and delectable grilled vegetables, we've got you covered.
With expert tips, techniques, and a dash of creativity, we'll help you elevate your BBQ game to the next level.
So grab your tongs, fire up the grill, and let's dive into the deliciousness that awaits!
Top 15 BBQ Tips
Understanding BBQ tips is essential for turning ordinary grilling sessions into extraordinary culinary adventures.
With the right techniques, you can enhance flavors, achieve ideal textures, and impress your guests with your grilling prowess.
These tips will help you avoid common mistakes and ensure that each BBQ session is a delightful experience for everyone involved.
Tip 1: Choosing the Right BBQ Grill
The foundation of a successful BBQ begins with selecting the right grill.
Consider factors like fuel type, grill size, and cooking preferences.
Gas grills offer convenience, while charcoal grills provide a smoky flavor.
Ceramic grills, like kamado or egg-shaped grills, are excellent for heat retention.
Assess your needs and choose a grill that suits your style.
Tip 2: Preparing the Grill
Before diving into the grilling process, it's crucial to prepare your grill properly.
Clean the grates to remove any residue from previous sessions.
Check for gas leaks, ensure proper ventilation, and ignite the grill according to the manufacturer's instructions.
Preheating the grill is essential to achieve consistent cooking temperatures.
Tip 3: Marinating and Seasoning
Marinating and seasoning meat is an art that adds depth and enhances flavors.
Experiment with different marinades, rubs, and spices to create a tantalizing taste profile.
Allow the meat to marinate for an adequate duration, ensuring the flavors penetrate the meat.
Additionally, season the meat just before grilling to enhance its natural flavors.
Tip 4: Proper Meat Selection
Choosing the right meat is vital for a successful BBQ.
Opt for high-quality cuts with ample marbling, as they tend to be more tender and flavorful.
Different meats require different cooking techniques, so familiarize yourself with the specific cuts you plan to grill.
Consider factors like fat content, thickness, and desired cooking method.
Tip 5: Temperature Control
Mastering temperature control is key to achieving perfectly cooked meat.
Invest in a reliable meat thermometer to accurately monitor internal temperatures.
Different meats have different optimal cooking temperatures, so refer to a temperature guide to ensure your meats are cooked to perfection.
Use direct heat for quick searing and indirect heat for slow cooking.
Adjust the grill vents and burner settings to maintain the desired temperature throughout the cooking process.
Tip 6: Cooking Techniques
Grilling offers a variety of cooking techniques that can elevate your BBQ experience.
Learn to sear meats for a flavorful crust, use the reverse sear method for thick cuts, or try smoking for a tender and smoky flavor.
Experiment with techniques like direct grilling, indirect grilling, and rotisserie cooking to expand your culinary repertoire.
Tip 7: Using Wood Chips and Charcoal
To infuse your meats with delicious smoky flavors, use wood chips and charcoal.
Soak the wood chips in water before adding them to the charcoal or gas grill for a slow release of smoke.
Different wood chips, such as hickory, mesquite, or fruitwood, impart distinct flavors.
Experiment with different combinations to find your favorite smoky profiles.
Tip 8: Grill Maintenance and Cleaning
Proper grill maintenance ensures longevity and optimal performance.
Regularly clean the grill grates, remove grease buildup, and scrape off any residue.
Brush the grates before and after each use to prevent sticking and cross-contamination.
Additionally, inspect the gas lines, replace worn-out parts, and store the grill in a dry and protected area.
Tip 9: Resting the Meat
Allowing the meat to rest after grilling is crucial for optimal flavor and juiciness.
Once the meat reaches the desired internal temperature, remove it from the grill and let it rest for a few minutes.
This allows the juices to redistribute, resulting in a more tender and flavorful final product.
Tip 10: Sauce and Glaze Application
Sauces and glazes can take your BBQ creations to the next level.
Apply them during the last few minutes of grilling to prevent burning.
Brush the sauce or glaze onto the meat, allowing it to caramelize and create a delectable coating.
Experiment with different homemade or store-bought sauces to find your signature flavor combinations.
Tip 11: Serving and Presentation
The way you present and serve your BBQ delights adds to the overall experience.
Consider plating the grilled meats with complementary sides and garnishes.
Arrange them thoughtfully on a platter or individual plates for an appealing presentation.
Don't forget to provide serving utensils, napkins, and sauces for your guests' convenience.
Tip 12: BBQ Safety Measures
Safety should always be a top priority when grilling.
Follow basic BBQ safety practices such as keeping a fire extinguisher nearby, never leaving the grill unattended, and keeping children and pets away from the grilling area.
Ensure proper ventilation to prevent carbon monoxide buildup, and always use heat-resistant gloves and long-handled tools to avoid burns.
Tip 13: Experimenting with Flavors
Don't be afraid to get creative and experiment with different flavors.
Try different marinades, spice rubs, and combinations of herbs and spices to discover unique taste profiles.
Incorporate ingredients like citrus zest, fresh herbs, or specialty salts to add depth and complexity to your grilled masterpieces.
Tip 14: Avoiding Common Mistakes
Even seasoned grillers make mistakes, but learning from them helps improve your skills.
Avoid common pitfalls like overcrowding the grill, flipping the meat too often, or using excessive heat.
Patience is key—let the meat cook undisturbed and resist the temptation to constantly check or press it.
Practice makes perfect, and with each grilling session, you'll refine your techniques.
Tip 15: Enjoying the BBQ Experience
While perfecting your BBQ experience is important, don't forget to enjoy the process and savor the moments.
BBQ brings people together, so embrace the social aspect of grilling.
Gather friends and family, share stories, and create lasting memories while indulging in delicious food hot off the grill.
Appreciate the aromas, the sizzle of the meat, and the smiles on everyone's faces as they relish your BBQ creations.
Mouthwatering BBQ Recipes
" Affiliate links are provided for your convenience, please read my disclosure for more information."
25. Mini S'mores Cheesecakes
24. Snickers Apple Salad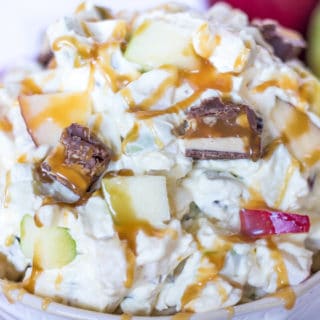 23. Pina Colada Cheesecake Mousse
22. Banana Split Dessert Kabobs
21. Banana Split Lush
20. Strawberry Shortcake Bars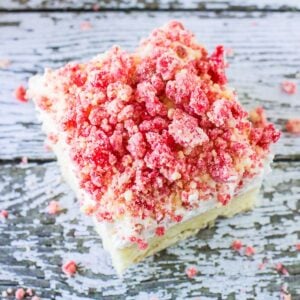 19. BBQ Smoked Sausage Bites
18. Grilled Salmon with Herb Butter
17. Blackstone Fish Tacos
16. Moroccan Grilled Fish
15. Grilled Cod
14. Grilled Fish Tacos
13. BBQ Salmon
12. Korean BBQ Chicken
11. Bacon Pineapple BBQ Chicken
10. Barbecue Chicken Tostadas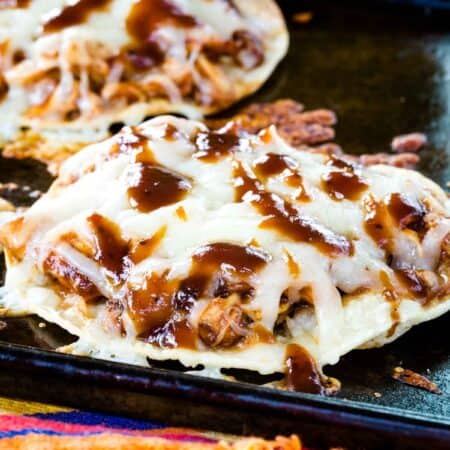 9. BBQ Ranch Chicken Casserole
8. Baked Honey BBQ Popcorn Chicken
7. BBQ Chicken Quesadilla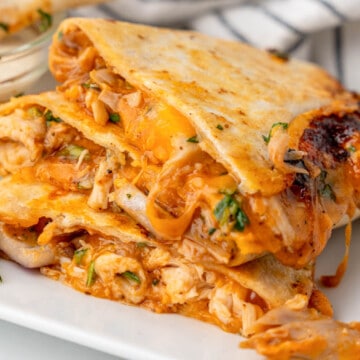 6. Grilled Shrimp Kabobs with Vegetables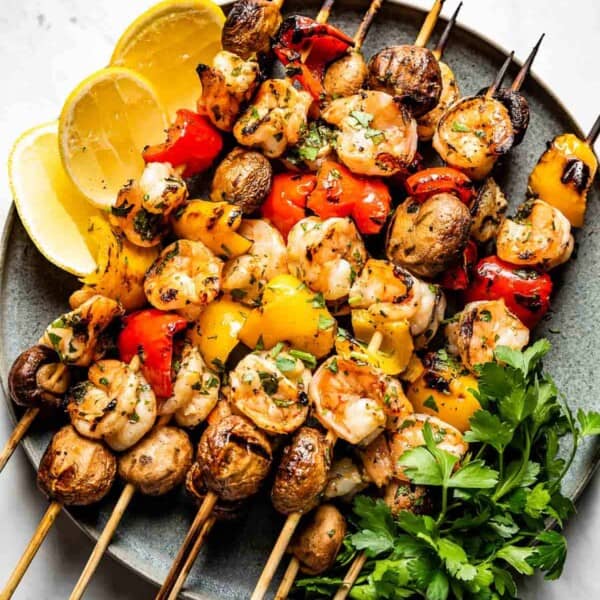 5. Skillet Barbecue Shrimp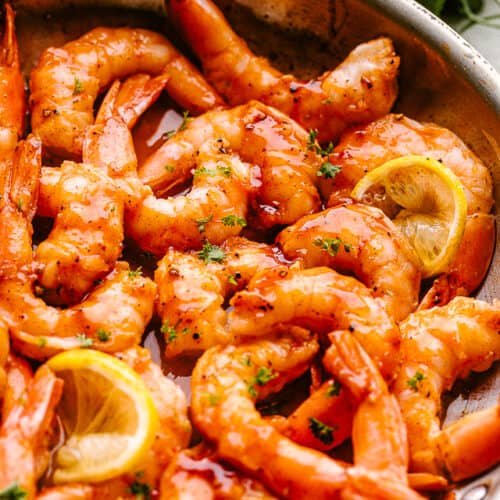 4. Margarita Grilled Shrimp Skewers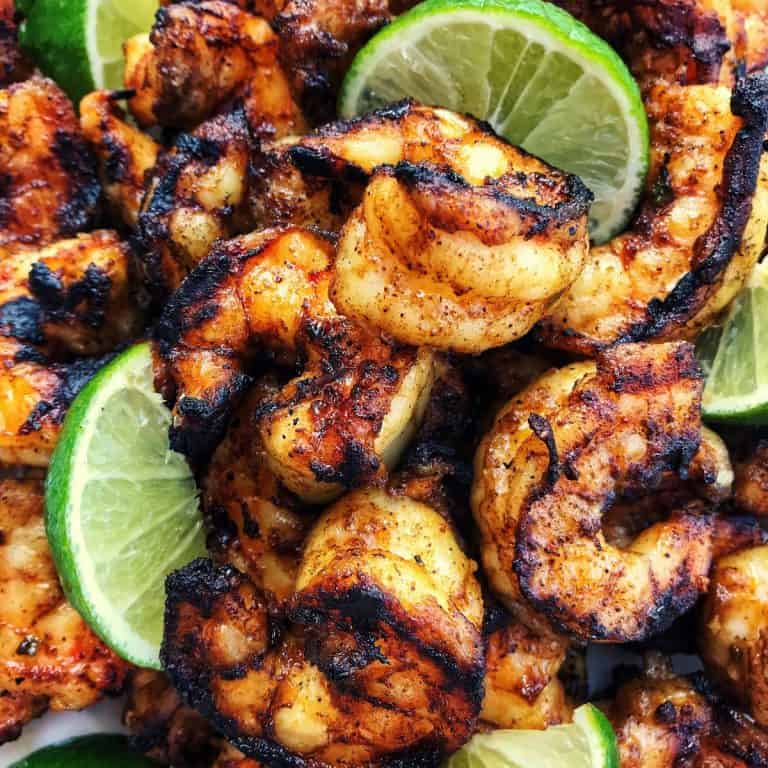 3. Marinated Grilled Shrimp
2. New Orleans BBQ Shrimp
1. Grilled Shrimp Skewers
FAQs
Q. How do I choose between a gas and charcoal grill?
When choosing between a gas and charcoal grill, consider factors like convenience, flavor preference, and cooking style. Gas grills are convenient and offer precise temperature control, while charcoal grills provide that classic smoky flavor. Assess your needs and preferences to make the right choice.
Q. Can I use any type of wood chips for smoking?
Different wood chips impart distinct flavors to your grilled meats. Common options include hickory, mesquite, applewood, and cherry wood. Experiment with different wood chips to discover your preferred smoky profiles and combinations.
Q. How can I prevent my meat from sticking to the grill grates?
To prevent meat from sticking to the grill grates, ensure they are clean and well-oiled before cooking. Brush the grates with oil or use a non-stick cooking spray. Additionally, let the meat develop a sear before attempting to flip it, as this helps release it from the grates.
Q. How can I tell when the meat is done cooking?
Invest in a meat thermometer to accurately determine the doneness of your meat. Different meats have different recommended internal temperatures. Refer to cooking guides or online resources to determine the optimal temperature for the specific meat you're grilling.
Q. Can I use store-bought BBQ sauces for my grilled meats?
Absolutely! Store-bought BBQ sauces come in a variety of flavors and can be a convenient option. However, feel free to experiment with homemade sauces as well to create a unique flavor profile that suits your preferences.
Now comes the important question… Which bbq recipes do you like the most? Please let me know in the comments.
Few more summer recipes!!!
Want to save this for later? Post these BBQ Recipes to the "BBQ Food Ideas" OR "Summer Recipes" Board!