Looking for refreshing summer treats? Try our mouth-watering selection of frozen desserts, fruity smoothies, and iced coffees! Our focus is on tasty treats that will keep you cool on hot summer days. Try our summer treats ideas today and make this summer one to remember!
Summer brings scorching temperatures, and what better way to beat the heat than with refreshing summer treats?
Whether it's a fruity popsicle, a creamy ice cream cone, or a tangy sorbet, these delightful treats are a perfect way to stay cool and satisfy your cravings.
In this article, we will explore 15 tips and ideas to help you create delicious and refreshing summer treats that will leave you wanting more.
15 Tips to Make Refreshing Summer Treats
1. Choose Seasonal Fruits and Ingredients
When it comes to making refreshing summer treats, using fresh and seasonal fruits is key.
Seasonal fruits not only offer vibrant flavors but are also more readily available and cost-effective.
Watermelons, berries, pineapples, and mangoes are just a few examples of fruits that reach their peak during the summer.
Incorporating these fruits into your treats will ensure a burst of freshness with every bite.
2. Experiment with Flavors
Don't be afraid to step out of your comfort zone and experiment with unique flavor combinations.
Mix and match different fruits, herbs, and even spices to create tantalizing tastes.
How about a refreshing watermelon-mint sorbet or a zesty lemon-lavender ice cream?
Let your taste buds guide you and don't be afraid to get creative in the kitchen.
3. Utilize Frozen Treat Molds
Frozen treat molds are a game-changer when it comes to making summer treats.
These versatile molds allow you to create a variety of frozen delights, from classic popsicles to fancy ice cream bars.
Fill them with your favorite fruit juices, yogurt blends, or even pureed fruits for a burst of flavor.
The best part is that you can customize the shape and size of your treats, making them perfect for both kids and adults.
4. Create Healthy Options
While indulging in summer treats is a must, it's also essential to consider healthier options.
Opt for ingredients that provide both refreshment and nutrition.
Swap regular sugar with natural sweeteners like honey or maple syrup.
Use coconut milk or almond milk as a dairy alternative for those with dietary restrictions.
By making small tweaks, you can enjoy guilt-free treats that are as good for your body as they are for your taste buds.
5. Incorporate Fresh Herbs
Herbs are not just for savory dishes; they can also elevate the flavors of your summer treats.
Experiment with fresh herbs like basil, mint, or rosemary to add a refreshing twist.
Infuse them into your sorbets, ice creams, or fruit salads for a burst of aroma and taste.
The combination of sweet fruit and fragrant herbs will take your treats to a whole new level of deliciousness.
6. Make Use of Citrus
Citrus fruits are a staple during the summer, and they bring a much-needed tanginess and zest to your treats.
Lemons, limes, and oranges are perfect for making citrus-infused sorbets, sherbets, or even refreshing drinks.
Their bright flavors and refreshing qualities will help you beat the heat and quench your thirst at the same time.
7. Experiment with Frozen Yogurt
Frozen yogurt is a popular choice for those looking for a lighter alternative to traditional ice cream.
It offers a creamy texture and a tangy taste that is perfect for summer treats.
You can easily make your own frozen yogurt at home using yogurt, fresh fruits, and a touch of sweetness.
Feel free to add in some crunchy granola or chocolate chips for extra texture and indulgence.
8. Add a Twist to Classic Recipes
While classic recipes like ice cream sandwiches and milkshakes are timeless favorites, adding a twist can make them even more exciting.
Swap out traditional cookie layers with brownies or waffles for your ice cream sandwich.
Experiment with different flavors and textures by mixing in cookies, candies, or even chunks of fresh fruit into your milkshakes.
These variations will surprise and delight your taste buds.
9. Try No-Bake Treats
Summer is the perfect time to embrace no-bake treats that require minimal effort and no oven time.
No-bake cheesecakes, fruit parfaits, and chilled desserts are not only refreshing but also incredibly easy to make.
Whip up a luscious strawberry cheesecake with a graham cracker crust or layer fresh berries with yogurt and granola for a delightful parfait.
These treats are not only delicious but also save you from sweating it out in the kitchen.
10. Consider Dietary Restrictions
It's important to cater to individuals with dietary restrictions, ensuring that everyone can enjoy summer treats.
Whether someone is vegan, gluten-free, or lactose intolerant, there are plenty of options available.
Use plant-based milk alternatives and vegan-friendly sweeteners for vegan treats.
Experiment with gluten-free flours and ingredients for those with gluten sensitivities.
Explore dairy-free alternatives like coconut milk or almond milk for individuals who are lactose intolerant.
By considering dietary restrictions, you can create inclusive and delicious summer treats for everyone to enjoy.
11. Presentation and Serving Suggestions
Presentation plays a significant role in enhancing the overall experience of your summer treats.
Take the extra time to garnish your creations with fresh fruit slices, edible flowers, or a sprinkle of powdered sugar.
Serve your treats in colorful bowls or on decorative plates to make them visually appealing.
Remember, we eat with our eyes first, so make sure your treats look as good as they taste.
12. Make it a Family Activity
Making summer treats can be a fun and engaging activity for the whole family.
Get your kids involved in the process by letting them choose the fruits, mix the ingredients, and decorate the final product.
It's a great way to spend quality time together while creating delicious memories.
Plus, when kids have a hand in making the treats, they are more likely to enjoy and appreciate them.
13. Explore International Treats
Expand your culinary horizons by exploring refreshing summer treats from around the world.
Each culture has its own unique delicacies that are perfect for hot summer days.
Try making kulfi, a popular Indian frozen dessert, or indulge in a refreshing Italian granita.
Treat yourself to a Brazilian acai bowl packed with antioxidants or savor the flavors of Thai mango sticky rice.
Exploring international treats adds an exciting global twist to your summer culinary adventures.
14. Stay Hydrated with Frozen Drinks
Don't forget about the power of frozen drinks to keep you hydrated and refreshed during the summer.
Blend fresh fruits, ice, and a splash of juice or coconut water to create thirst-quenching smoothies.
Freeze coffee or tea into ice cubes and blend them with milk for a refreshing twist on your favorite iced beverage.
Experiment with different combinations and flavors to discover your perfect frozen drink.
15. Embrace the Zing of Fresh Citrus Zest
For an extra burst of flavor in your summer treats, don't forget the power of fresh citrus zest.
Whether it's lemon, lime, or orange, the zest adds a zingy and aromatic punch to your creations.
Simply grate the colorful outer layer of the citrus fruit and sprinkle it over your treats or mix it into the batter before freezing or chilling.
The citrus zest will elevate the taste and make your treats even more refreshing.
Must Try Summer Treats
" Affiliate links are provided for your convenience, please read my disclosure for more information."
45. Orange Smoothie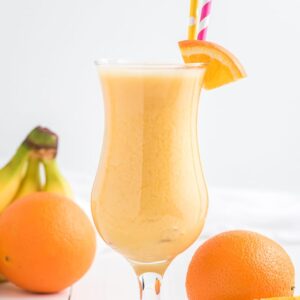 44. Strawberry Vanilla Smoothie
43. Peach Strawberry Smoothie
42. Frozen Lemonade
41. Strawberry Watermelon Smoothie
40. Aloha Tropical Smoothie
39. Strawberry Kiwi Smoothie
38. Strawberry Watermelon Smoothie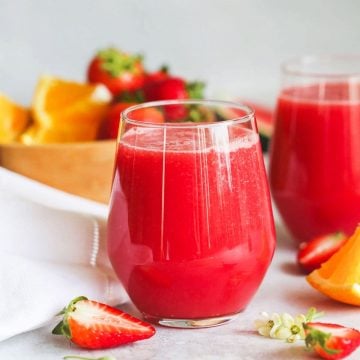 37. Pina Colada Smoothie
36. Raspberry Lemonade Smoothie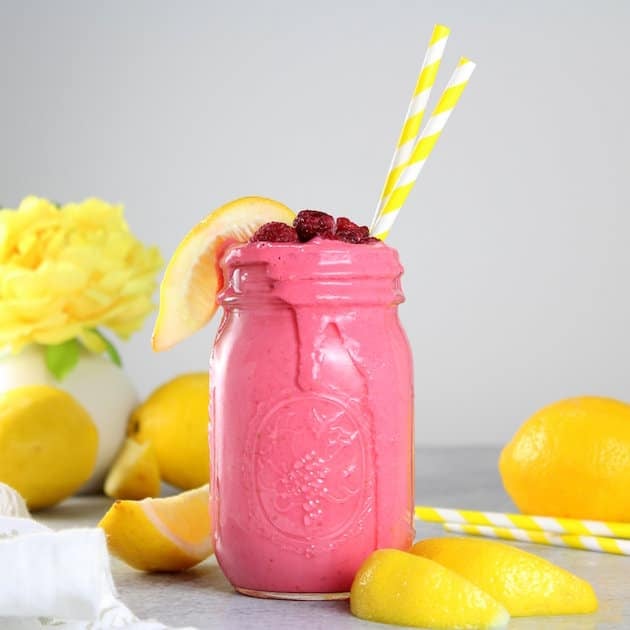 35. Iced Caramel Latte
34. Iced White Chocolate Mocha
33. Iced Vanilla Latte
32. McDonald's Iced Coffee
31. Strawberry Swirl Cheesecake Ice Pops
30. Fruit Popsicles
29. Frozen Strawberry Cheesecake Bites
28. Strawberry Shortcake Bites
27. Root Beer Float Popsicles
26. Kool-Aid Sherbet
25. Kool-Aid Yogurt Pops
24. Summer Berry Jello Lasagna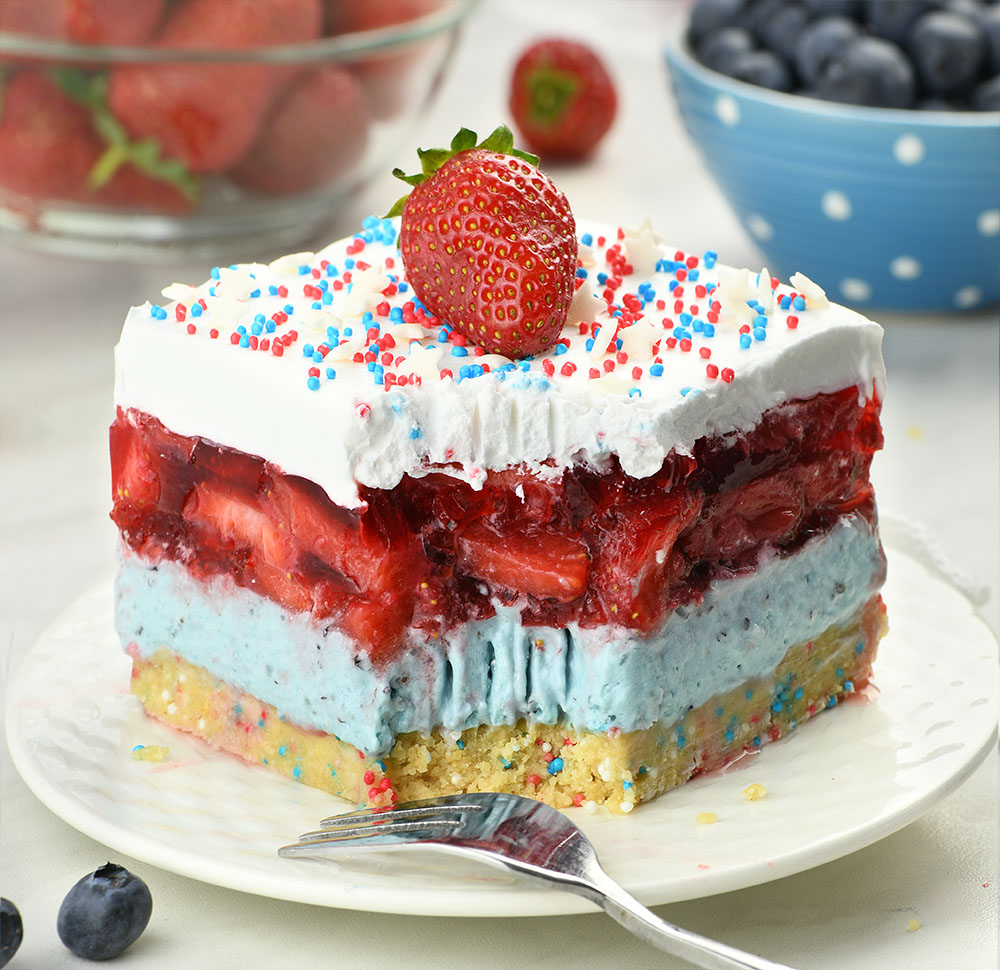 23. Strawberry Shortcake Freezer Pie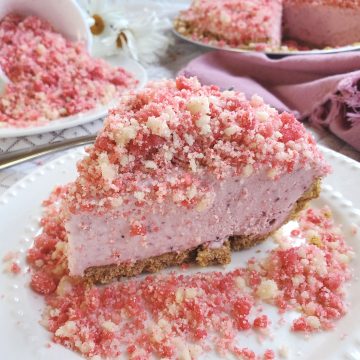 22. No-Bake Frozen S'mores
21. Watermelon Pops
20. Watermelon Pudding Cups
19. Strawberry Dole Whip
18. Jello Popsicles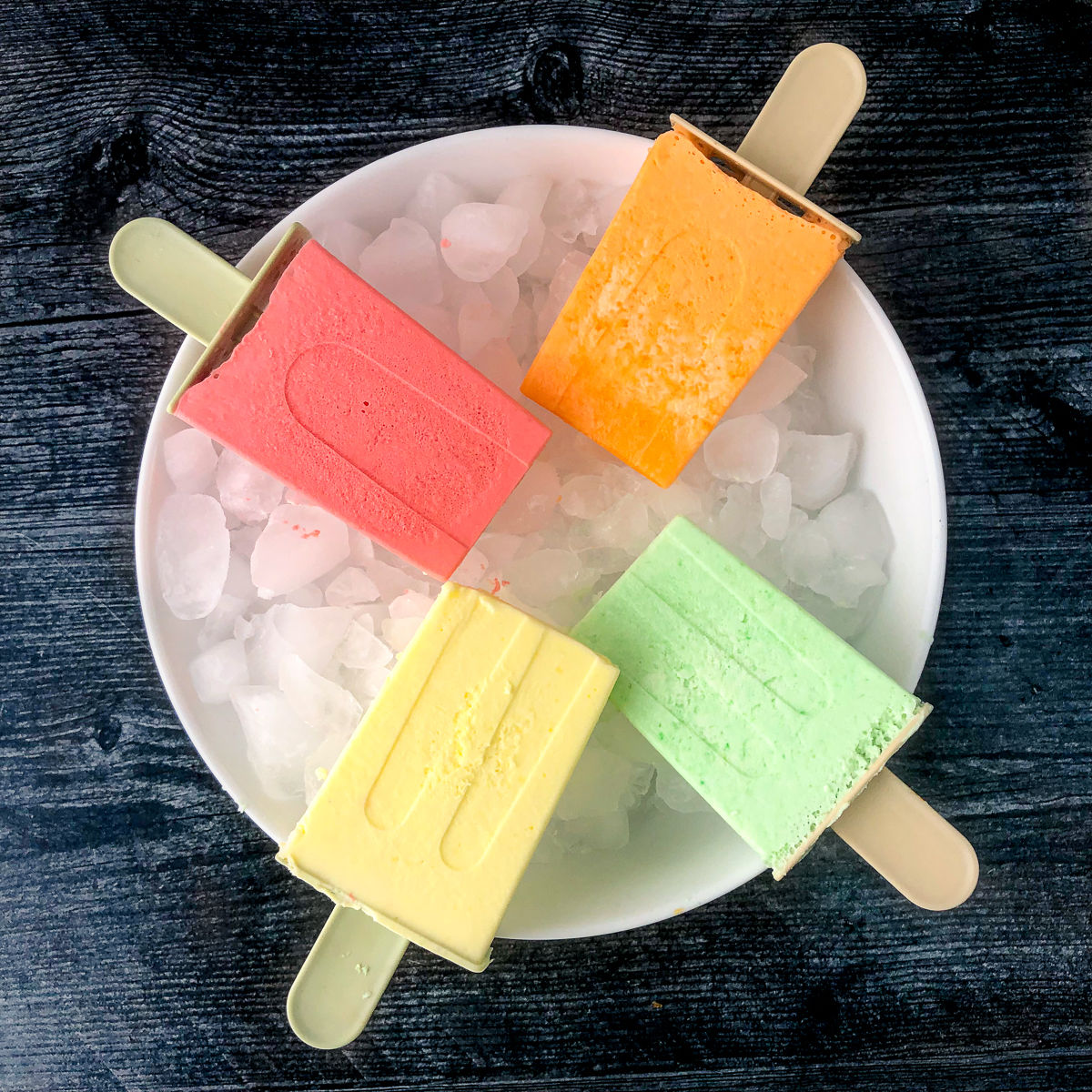 17. Frozen Cheesecake Bites
16. Shirley Temple Popsicles
15. Choco-Taco
14. Strawberry Cheesecake Frozen Yogurt Popsicles
13. Ice Cream Terrine
12. Strawberry Dole Whip
11. Strawberry & Blueberry Yogurt Smoothie Popsicles
10. Jell-O Popsicles
9. Strawberry Banana Popsicle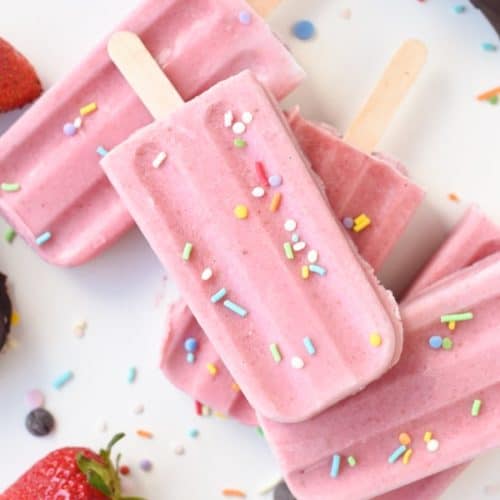 8. Frozen Peach Cheesecake
7. Blueberry Cheesecake Ice Pops
6. Frozen Strawberry Dessert
5. Frozen S'mores
4. Chocolate Sorbet
3. Frozen Oreo Ice Cream Dessert
2. Dole Whip Popsicle
1. Dole Whip Popsicles
FAQs
Q. Can I use frozen fruits for making summer treats?
Absolutely! Frozen fruits work wonderfully in summer treats. They not only provide a chilled texture but also lock in the freshness and flavors of the fruits. You can use frozen fruits as they are or thaw them slightly before blending or incorporating them into your treats.
Q. Can I make summer treats without an ice cream maker?
Yes, you can definitely make summer treats without an ice cream maker. There are many no-churn ice cream recipes available that require simple ingredients and basic equipment. With a little bit of whisking and freezing, you can achieve creamy and delicious homemade ice cream without the need for an ice cream maker.
Q. Are there any low-sugar options for summer treats?
Yes, there are plenty of low-sugar options for summer treats. You can use natural sweeteners like stevia, monk fruit, or erythritol to reduce the sugar content. Additionally, incorporating naturally sweet fruits like berries, melons, or peaches can add sweetness without relying solely on added sugars.
Q. Can I make vegan ice cream?
Absolutely! There are various vegan ice cream recipes available that use plant-based milk alternatives like coconut milk, almond milk, or cashew milk as a base. These recipes often use ingredients like coconut cream or avocado to create a creamy texture. You can also experiment with different flavors and add-ins to create delicious vegan ice creams.
Q. How can I make my summer treats more Instagram-worthy?
To make your summer treats more Instagram-worthy, focus on presentation and aesthetics. Pay attention to details like colorful garnishes, beautiful serving dishes, and appealing backgrounds. Play with textures and colors to create visually appealing layers or patterns. Don't be afraid to get creative and let your artistic side shine through. And of course, good lighting is essential for capturing the perfect shot.
Now comes the important question… Which summer treats do you like the most? Please let me know in the comments.
Few more summer recipes!!!
Want to save this for later? Post these Summer Treats to the "Summer Recipes" OR "Summer Food Ideas" Board!