With these Make Ahead Thanksgiving Recipes, you can have a stress-free Thanksgiving dinner.
There are lots of Make Ahead Thanksgiving Recipes to pick from, ranging from Make Ahead Thanksgiving Side Dishes to Make Ahead Thanksgiving Desserts.
To save time on Thanksgiving, these thanksgiving food ideas can be prepared ahead of time and reheated.
Make Ahead Thanksgiving Recipes
" Affiliate links provided for your convenience, please read my disclosure for more information."
1. Classic Cheese Ball
This Classic Cheese Ball dish is great for a party appetizer. This cheese ball is made with cheddar cheese, cream cheese, green onion, seasonings, and nuts.
2. Cranberry Feta Pinwheels
Cranberry Feta Pinwheels are the best holiday snack or appetizer to prepare ahead of time. A creamy mixture folded in tortillas and sliced with feta cheese and sweet dried cranberries. These are the talk of the party!
This Cranberry Feta Pinwheels dish has been around for a long time and is absolutely loved by everyone! It's great at any time of year, but especially for the holidays!
3. Cranberry Brie Bites
Eat all of the Cranberry Brie Bites before the other guest's notice is the new favorite party game.
Each of these addictive tiny nuggets tastes like a small baked brie since it's buttery, flaky, and loaded with tangy cranberry + creamy brie cheese.
They're just the right size for dropping directly into your pie (hem, puff pastry) hole and have a dangerous habit of vanishing during holiday gatherings.
4. Deviled Eggs
Everyone's favorite Deviled Eggs recipe is a timeless classic, prepared with only a few basic ingredients such as pickle relish, mayonnaise, mustard, salt, and pepper.
5. Jeweled White Cheddar Cheeseball
Try these amazing white cheddar cheeseballs recipes which are filled/prepared with pomegranate, toasted almonds, and sage. And trust me it tastes YUM!!!
6. Cranberry Bacon Jam Crostini
Bacon with Cranberries These crostini are the perfect combination of sweet, smokey, salty, and cheesy, with jam and cheese on top of a crusty baguette and topped with chopped walnuts for added crunch!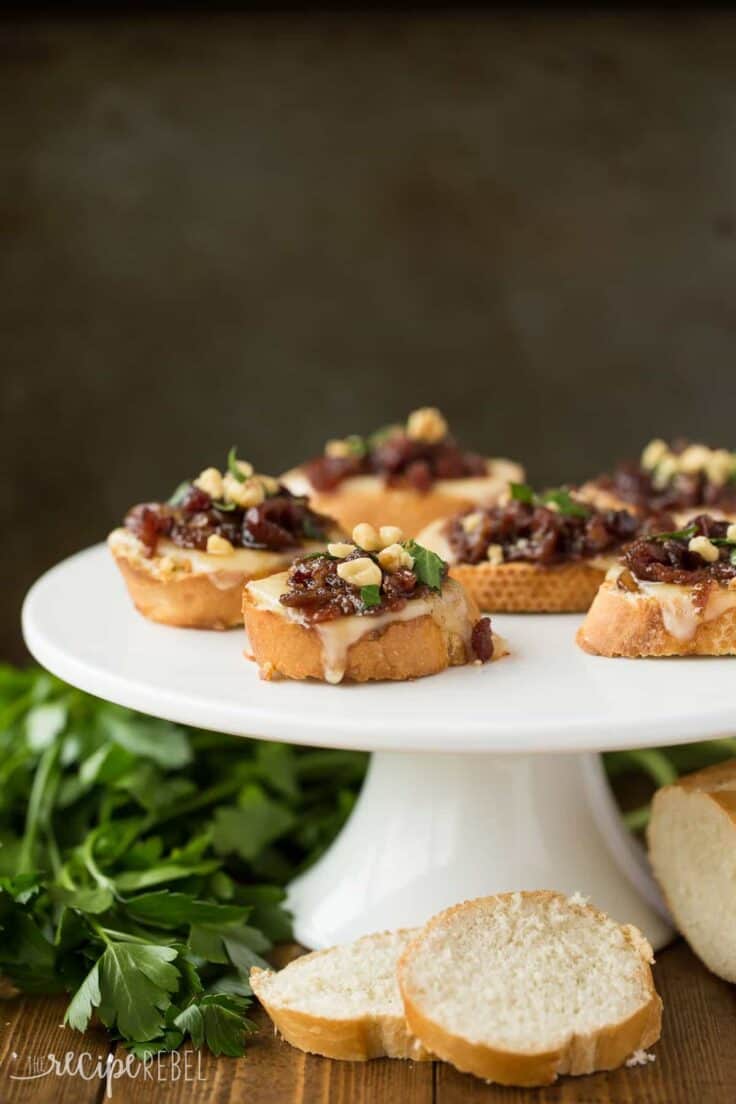 7. Pumpkin Dip
Believe me when I say that this is the BEST pumpkin dip you'll taste this season! It's light, quick, and simple, but most importantly, it's delicious. Perfect for your next Thanksgiving party.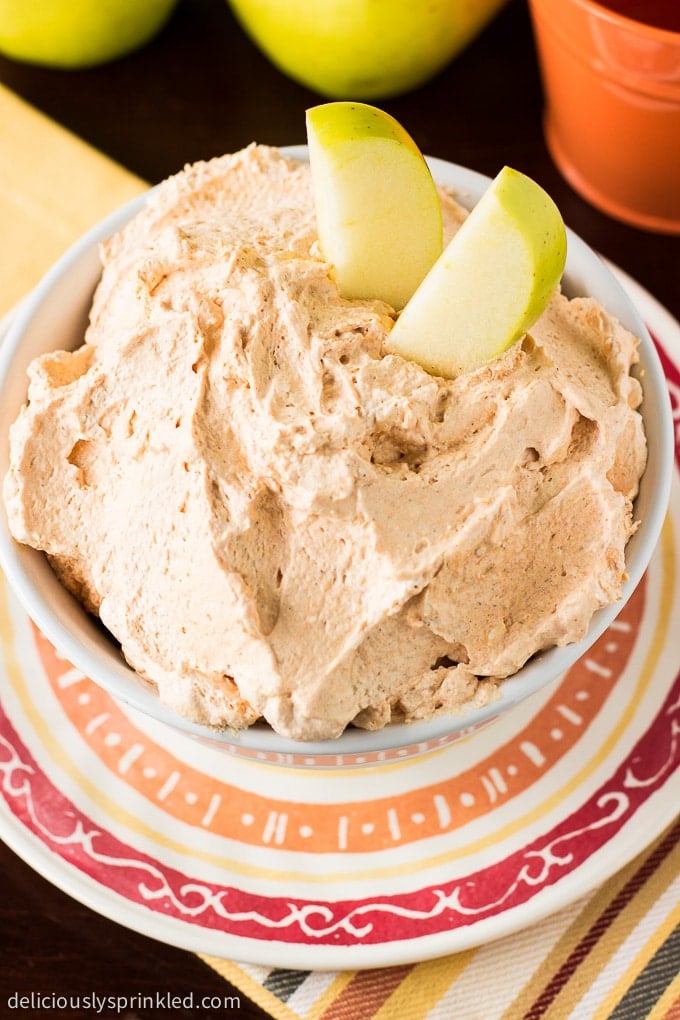 8. Cranberry Pistachio Cheese Log
This colorful cheese log can be prepared DAYS ahead of time, making it a perfect stress-free appetizer for Thanksgiving, Christmas, or any holiday gathering! YAY for simple entertainment! YAY for the best Cranberry Pistachio Cheese Log!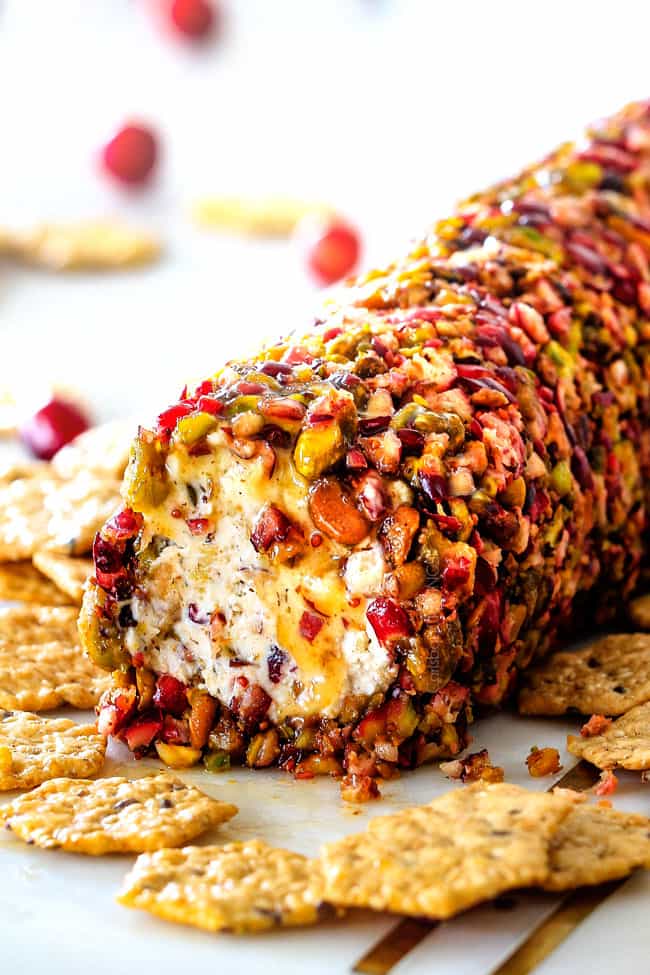 9. Cranberry Jalapeno Cream Cheese Dip
It's the perfect combination of tangy, spicy, and sweet, and when paired with crackers, it's one of the most "complete" foods you'll ever have.
10. Cheesy Mini Potato Gratin Stacks
With eggs for breakfast? As party function? As a side dish at a dinner party? The options are limitless. And each serving of these Mini Potato Gratin Stacks contains just 85 calories!
12. Pumpkin Shaped Cheese Ball
15. Maple Glazed Ham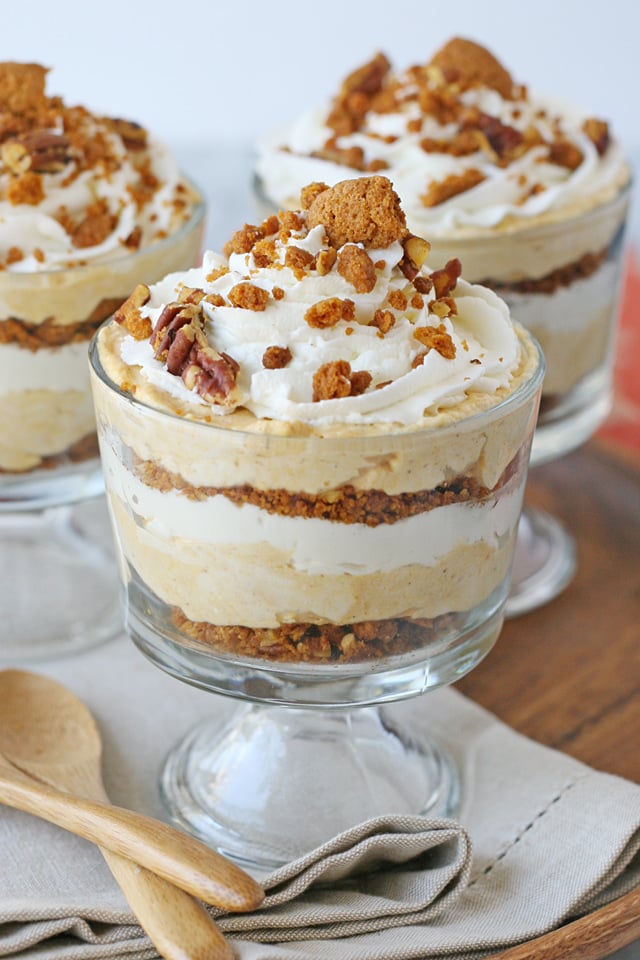 18. Rum Cake
Now comes the important question… Which Make-Ahead Thanksgiving Recipes do you like the most? Please let me know in the comments.
Few more Make-Ahead Thanksgiving Recipes !!!
Want to save this for later? Post these Make-Ahead Thanksgiving Recipes to your favorite Pinterest Board!