Discover easy aesthetic fall drinks for a crowd. Experience the essence of fall in every sip, as nature's palette comes alive in these heartwarming beverages.
Celebrate the flavors of the season and enchant your guests with an array of easy, aesthetic, and festive fall drinks that will warm their hearts and tickle their taste buds.
Embrace the magic of autumn and let your creativity flow as you whip up delightful beverages that will delight a crowd.
From spiced apple cider drinks and creamy pumpkin drinks to zesty cranberry drinks, these drinks are perfect for gatherings and celebrations.
Add your personal touch by garnishing with seasonal fruits, festive spices, and stylish presentations, making each drink a true reflection of your flair.
With simple and easy-to-follow recipes, even the most novice mixologists can achieve delicious results. So
gather your drinkware, summon your DIY spirit, and let's craft a fall drink experience with a personal touch that will leave your guests enchanted and eager for more.
Get ready to sip and savor the joys of autumn with every festive and flavorful sip!
13 Tips On Garnishing & Stylish Presentations For Fall Drinks
There's nothing quite like sipping on a delicious fall drink.
However, it's not just the taste that matters; presentation plays a crucial role in enhancing the overall experience.
Whether you're hosting a cozy gathering or simply treating yourself, the art of garnishing and stylish presentation can elevate your fall beverages to the next level.
In this article, we bring you 13 expert tips that will transform your fall drinks into Instagram-worthy creations.
1. Embrace the Seasonal Colors
One of the keys to a visually appealing fall drink presentation is to embrace the warm and rich colors of the season.
Incorporate deep reds, oranges, yellows, and browns into your garnishes and drinkware.
Consider using natural elements like dried leaves, cinnamon sticks, or cranberries as eye-catching accents that reflect the essence of autumn.
By doing so, you'll not only enhance the aesthetic appeal of your beverages but also create an inviting ambiance that celebrates the beauty of fall.
2. Choose the Right Glassware
The choice of glassware can significantly impact the overall presentation of your fall drinks.
Opt for elegant, stemmed glasses for cocktails and mocktails, while mugs or rustic tumblers work wonders for hot beverages like mulled cider or pumpkin-spiced lattes.
The right glassware not only complements the drink's characteristics but also adds a touch of sophistication to the overall experience.
So, invest in high-quality glassware that aligns with the theme of your fall drinks to create an unforgettable visual impact.
3. Freeze Fruit for Fancy Ice Cubes
Gone are the days of boring regular ice cubes.
To add a touch of elegance and flavor to your fall drinks, consider freezing small fruits like berries, apples, or pomegranate seeds into your ice cubes.
These visually appealing and flavor-infused ice cubes not only keep your drinks chilled but also make them Instagram-worthy.
Your guests will be delighted by this small but impressive detail that shows your dedication to crafting a stunning fall drink presentation.
4. Infuse Flavors with Herbs and Spices
Amp up the taste and presentation of your fall drinks by infusing them with herbs and spices.
Add a sprig of rosemary to your apple cider or a dash of nutmeg to your hot chocolate.
These natural elements not only add depth to the flavors but also lend an aromatic appeal to the beverages.
Your guests will be pleasantly surprised by the delightful infusion of flavors, making each sip a memorable experience.
5. Play with Layered Beverages
For a mesmerizing visual effect, experiment with layered beverages.
Create stunning combinations of colors and flavors by carefully pouring different liquids into the glass, allowing each layer to rest on top of the other.
This technique works wonders with autumn-themed cocktails, showcasing the transition of flavors as you sip through the layers.
The vibrant and eye-catching appearance of layered drinks will undoubtedly impress your guests and make your fall gatherings truly unforgettable.
6. Personalize with Drink Stirrers
Add a personal touch to your fall drinks by using customized drink stirrers.
You can create these stirrers using small autumn-themed ornaments, wooden sticks, or even with the initials of your guests.
These thoughtful additions not only add a personal touch but also serve as conversation starters during your fall gatherings.
The joy of sipping a fall drink garnished with a personalized stirrer is unmatched, making your guests feel cherished and appreciated.
7. Rim Glasses with Seasonal Spices
Take your fall drink presentation to the next level by rimming your glass with seasonal spices like cinnamon, sugar, or cocoa powder.
This simple yet effective technique adds an enticing aroma and flavor to each sip, enhancing the overall sensory experience.
Whether it's a spiced cocktail or a warm latte, a perfectly rimmed glass sets the tone for a delightful fall beverage adventure.
8. Edible Flower Garnishes
Impress your guests with an unexpected touch of elegance by garnishing your fall drinks with edible flowers.
Marigolds, pansies, and nasturtiums are excellent choices for adding a pop of color and a subtle floral note to your beverages.
The delicate beauty of edible flowers enhances the presentation of your drinks, making them look like sophisticated works of art.
Your guests will be captivated by this unique and enchanting garnishing technique.
9. The Art of Citrus Zest
Master the art of citrus zest to elevate the flavors of your fall drinks.
Use a zester or a fine grater to extract the vibrant zest from oranges, lemons, or limes, and delicately sprinkle it over your cocktails or mocktails.
The burst of citrus aroma not only complements the seasonal ingredients splendidly but also adds a refreshing twist to your beverages.
This small but significant detail will elevate your fall drinks to new heights of flavor and elegance.
10. Incorporate Whipped Cream Art
For a touch of whimsy, top off your fall drinks with creatively shaped whipped cream.
Use a piping bag to create leaf patterns, pumpkin shapes, or even adorable ghosts for Halloween-inspired beverages.
Whipped cream art adds a delightful surprise to any drink, and your guests will appreciate the extra effort that goes into creating these playful and festive garnishes.
11. Caramel Drizzle Delight
Indulge your sweet tooth and add a drizzle of caramel to your fall drinks.
Whether it's a caramel macchiato or a caramel apple cider, the smooth, golden syrup adds a luxurious touch that screams fall comfort.
The sweet and velvety caramel not only enhances the taste of your beverages but also creates an enticing presentation that beckons your guests to take a sip and savor the season.
12. Smoke and Aroma
For a truly unforgettable experience, consider adding a smoky touch to your fall drinks.
Use a food smoker or a smoking gun to infuse beverages like bourbon cocktails or apple-infused beverages with a subtle hint of smoke.
The alluring aroma will captivate your guests and heighten their sensory experience.
Smoky fall drinks are perfect for cozy gatherings and evoke a sense of warmth and comfort, making them ideal companions for chilly autumn evenings.
13. Garnish with Cinnamon Sticks and Star Anise
Cinnamon sticks and star anise not only add visual appeal to your fall drinks but also impart a delightful fragrance.
Float these spices on the surface of your hot toddies, mulled wines, or chai lattes to create a captivating presentation that embraces the essence of the season.
The warm and aromatic spices will transport your guests to a cozy autumnal atmosphere, making your fall drinks even more inviting and enjoyable.
Festive Fall Drinks For A Crowd
" Affiliate links are provided for your convenience, please read my disclosure for more information."
30. Fall Spiced Apple Cider Sangria – Eat With Clarity
29. Autumn Harvest Punch – Five Spot Green Living
28. Apple Cider Bourbon Cocktail – Desserts And Drinks
27. Autumn Apple Rosé Sangria – Wholefully
26. Salted Caramel Hot Cocoa – Life Made Simple Bakes
25. Apple Cider Rum Punch – The Silly Girl's Kitchen
24. Pumpkin Spice Moscow Mules – Freutcake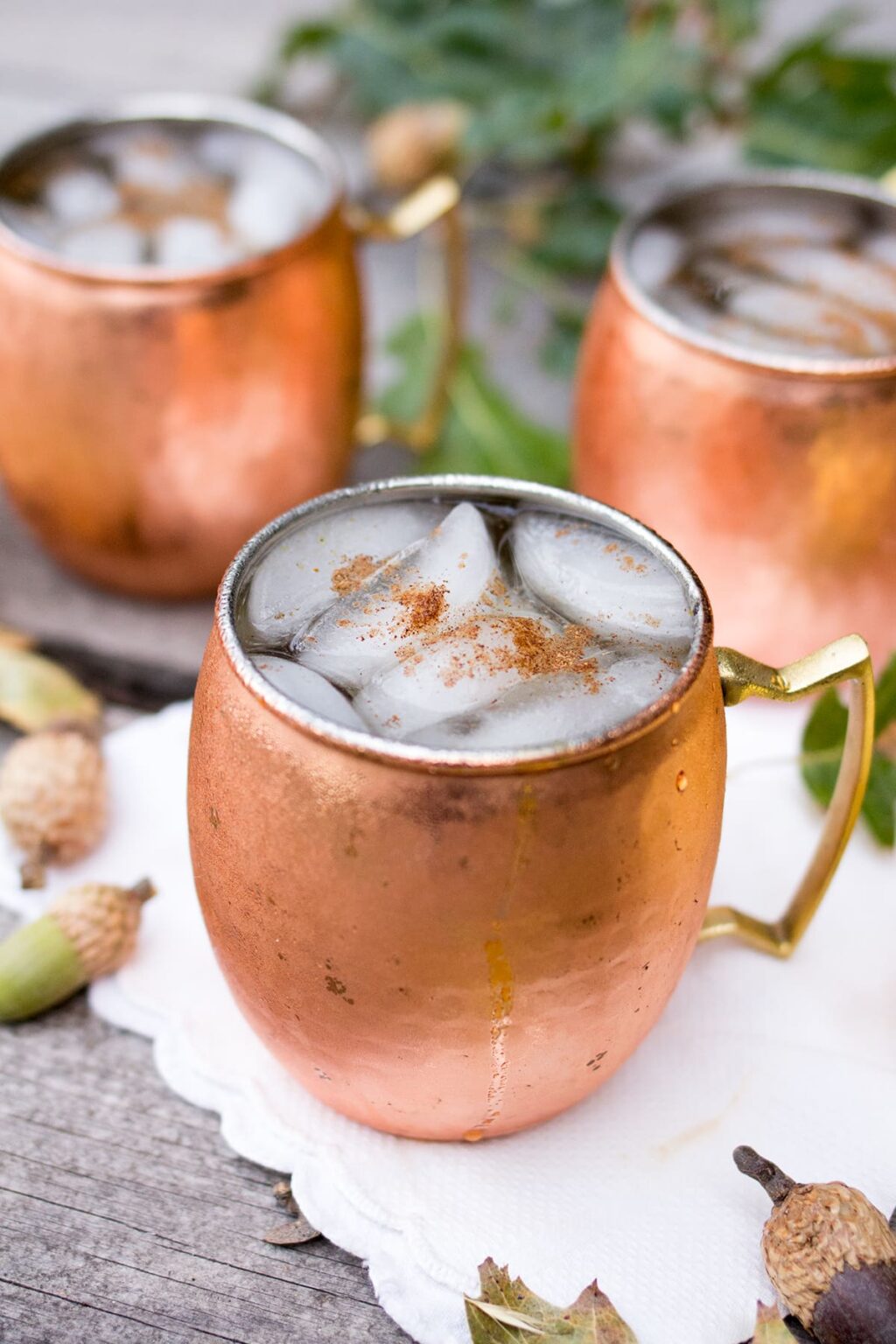 23. Spiked Caramel Apple Cider – Entertaining Diva
22. Berry Apple Cocktail – Aspiring Winos
21. Pumpkin Spice Margaritas – Freutcake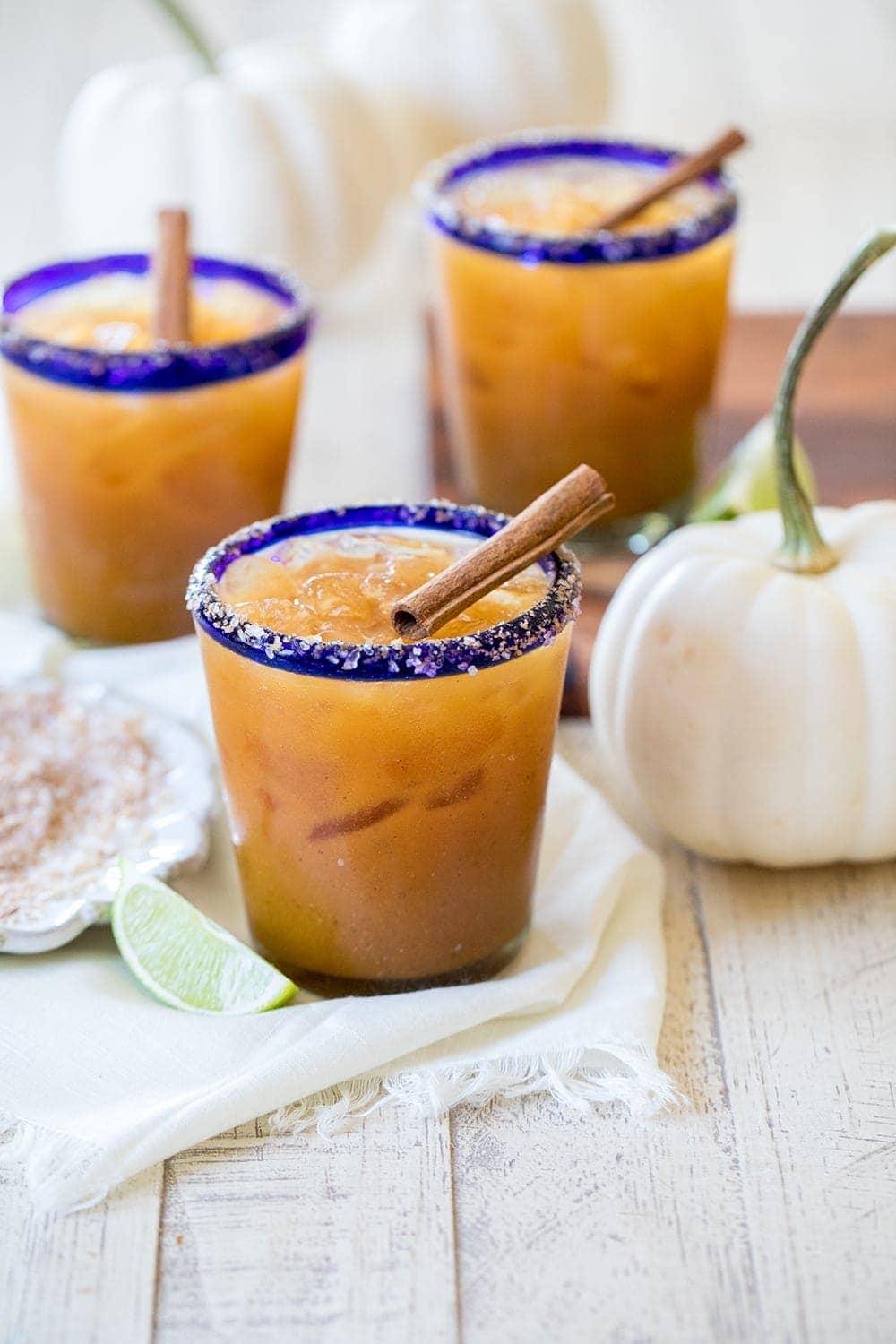 20. Spiced Apple Rum Punch – A Night Owl Blog
19. Harvest Shandy – Lemon Blossoms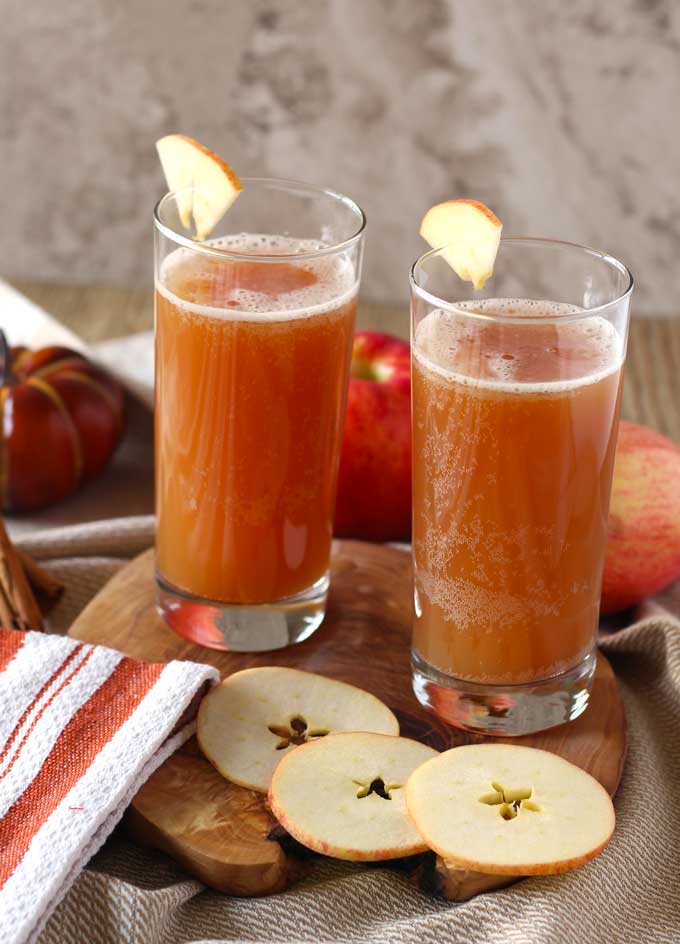 18. Drunk Pumpkin – Shake Drink Repeat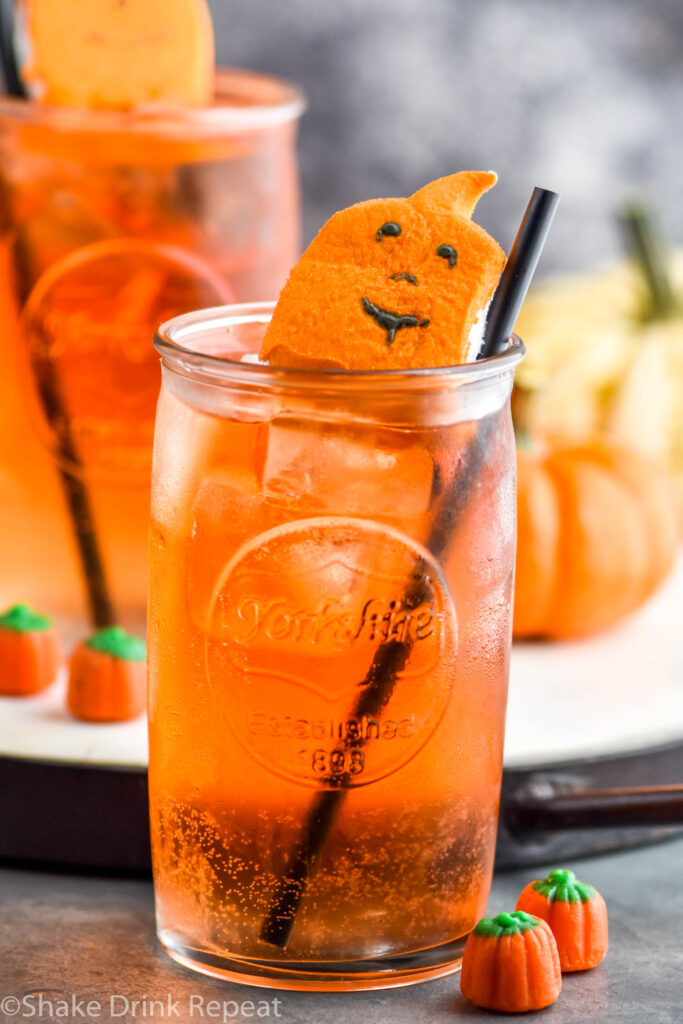 17. Pumpkin Pie Punch – The Cookie Rookie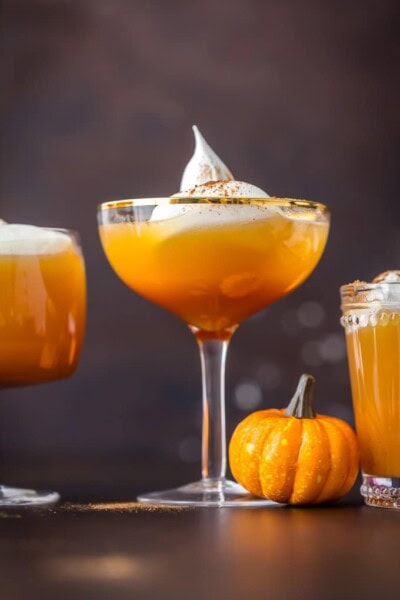 16. Caramel Apple Cocktail – My Heavenly Recipes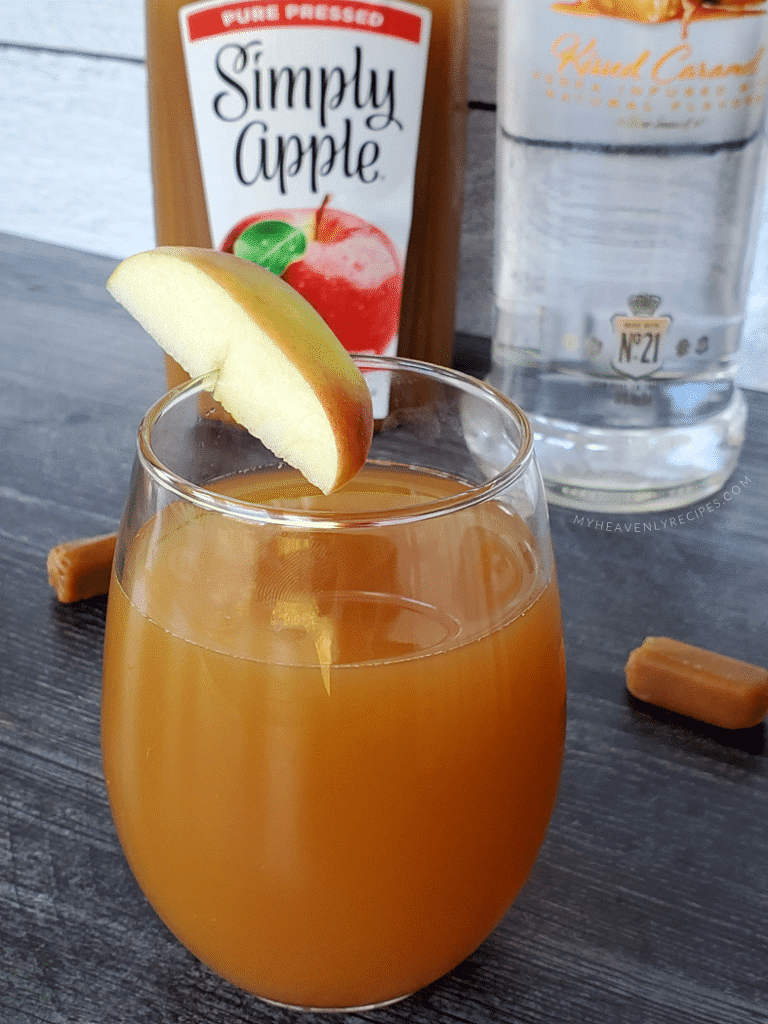 15. Caramel Apple Mimosas – The Blond Cook
14. Apple Cider Margarita – Julie Blanner
13. Thanksgiving Margarita – Aspiring Winos
12. Apple and Cinnamon Infused Autumn Sangria – One Little Project
11. Apple Cider Margaritas – The Speckled Palate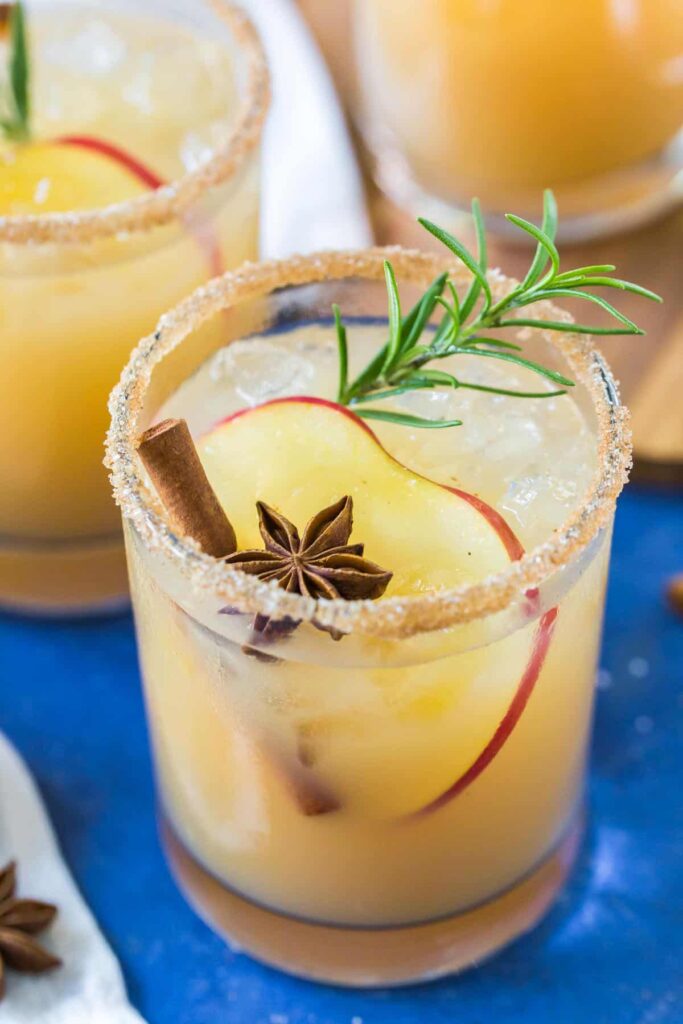 10. Pumpkin Cocktail – Kitchen Serf
9. Pumpkin White Russian Cocktail – Kitchen Fun With My 3 Sons
8. Apple Cider Sangria – Weekend Craft
7. Drunk Witch – Shake Drink Repeat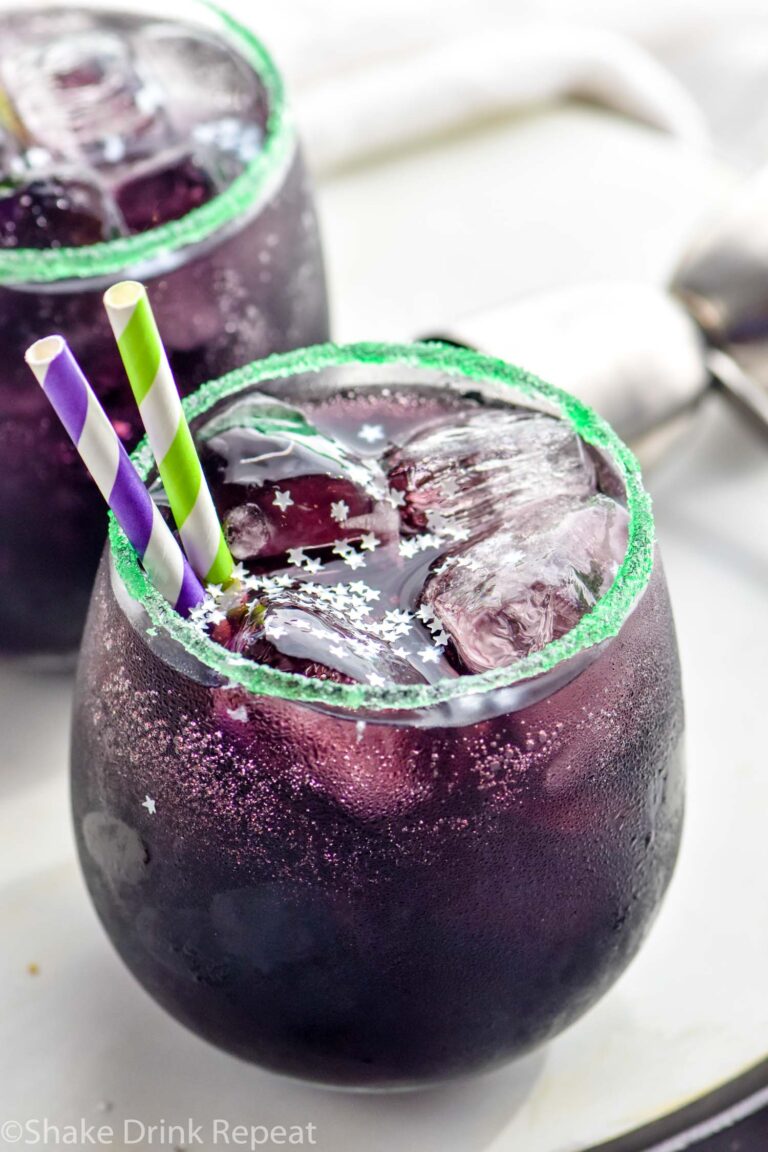 6. Sparkling Fall Hard Apple Cider Sangria – Freutcake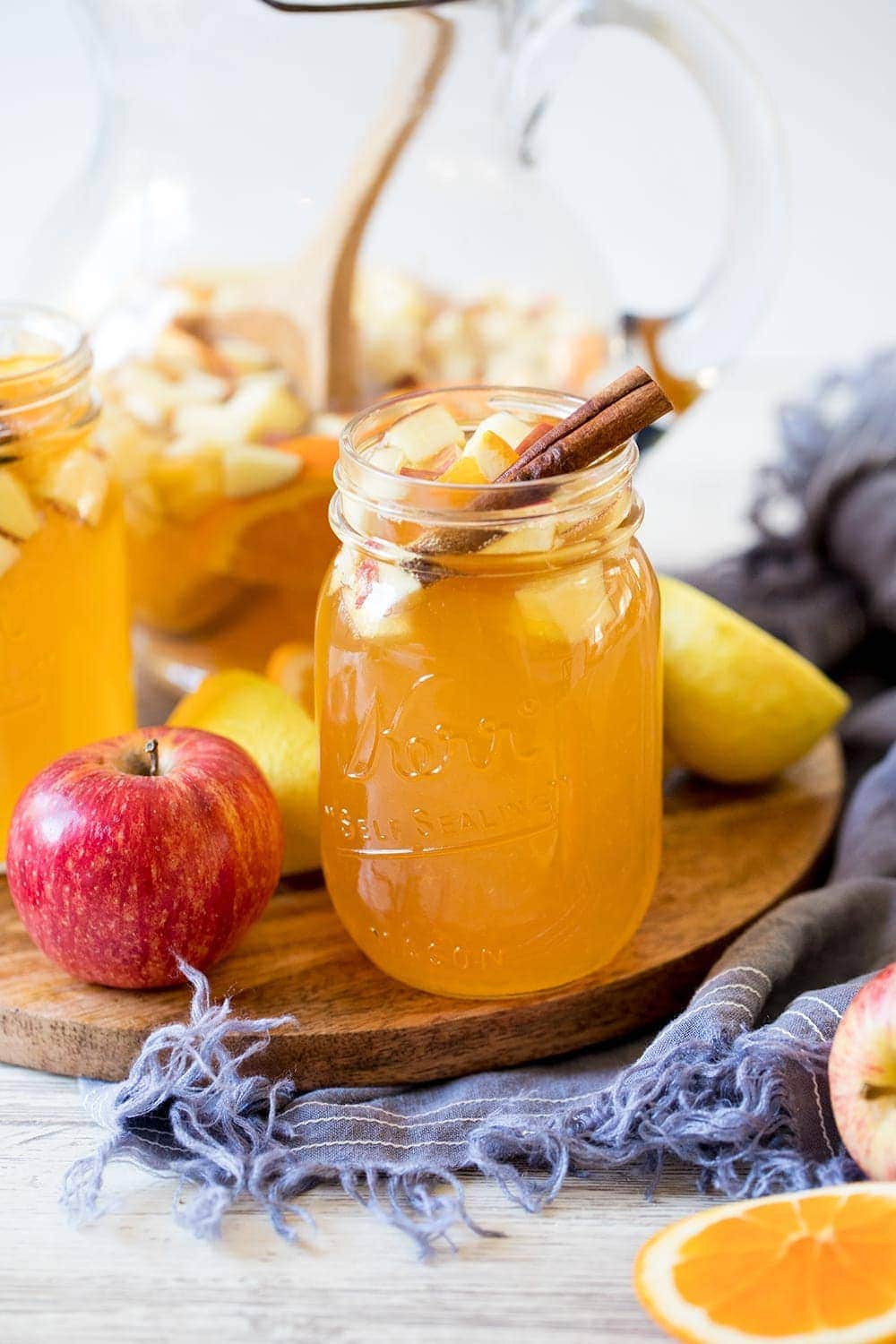 5. Fall Punch – Instrupix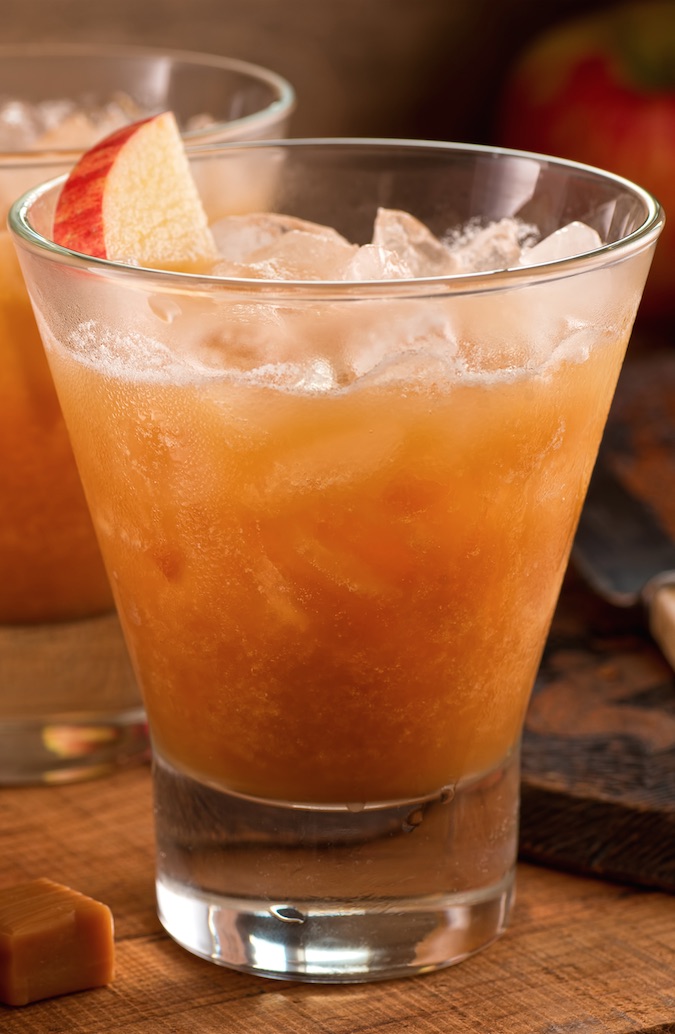 4. Caramel Apple Sangria – Craving Some Creativity
3. Thanksgiving Margarita – The Soccer Mom Blog
2. Apple Butter Old Fashioned Cocktail – The Cookie Rookie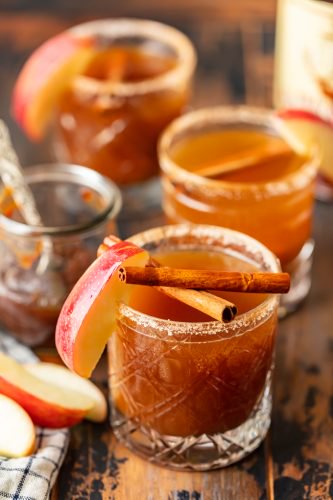 1. Thanksgiving Punch Mocktail – Thyme And Joy
FAQs
Q. Can I use fresh herbs for garnishing fall drinks?
Absolutely! Fresh herbs like mint, basil, and thyme can add a burst of freshness and color to your beverages. They not only enhance the visual appeal but also infuse the drinks with delightful herbal notes.
Q. How can I make my whipped cream art last longer?
To ensure your whipped cream art stays intact, gently place your drinks in the refrigerator for a few minutes before serving. This will help the whipped cream hold its shape and keep its artistic appearance.
Q. Can I use edible glitter for a sparkling effect?
Yes, edible glitter is a fantastic option for adding a touch of magic and sparkle to your fall drinks. It creates a mesmerizing visual effect and enhances the celebratory vibe of your beverages.
Q. Can I use flavored syrups to enhance the taste of my fall beverages?
Absolutely! Flavored syrups like caramel, hazelnut, and vanilla can add depth and sweetness to your drinks. They are versatile and can be used to customize various fall drink recipes according to your preferences.
Q. How can I ensure my layered beverages don't mix together?
To create distinct layers, pour each liquid slowly over the back of a spoon to avoid mixing. This gentle pouring technique ensures that the layers remain separate, resulting in a visually stunning and well-defined layered presentation.
Now comes the important question… Which fall drinks do you like the most? Please let me know in the comments.
Few more fall recipes!!!
Want to save this for later? Post these Fall Drinks to the "Fall Drinks" OR "Holiday Drinks" Board!