Discover the vibrant flavors of fall with these easy healthy fall salads for a crowd. From fall harvest salad to tangy cranberries, you'll love these fall recipes. Perfect for embracing the autumnal spirit while staying healthy.
Who says salads are only for summer?
As the leaves change colors and the air turns crisp, it's time to reimagine our salad game for the fall season.
Fall salads are anything but boring, packed with vibrant flavors, seasonal ingredients, and a touch of autumnal magic.
Picture a medley of roasted butternut squash, tangy cranberries, and crunchy pecans atop a bed of crisp greens, drizzled with a maple-infused vinaigrette.
Or how about a hearty salad featuring earthy roasted beets, creamy goat cheese, and a sprinkling of toasted walnuts?
These delightful creations not only capture the essence of fall but also provide a refreshing and nutritious escape from the hearty comfort foods of the season.
So put on your chef's hat, embrace the bounties of fall, and let's embark on a journey of flavor and freshness with these sensational fall salads.
Healthy Fall Salads For A Crowd
" Affiliate links are provided for your convenience, please read my disclosure for more information."
25. Holiday Honeycrisp Salad – Five Heart Home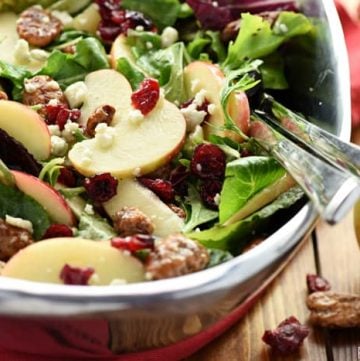 24. Autumn Kale Salad with Maple Balsamic Dressing – Hannah Magee RD
23. Autumn Salad with Apple and pecans – Cooking Canuck
22. Winter Vegetable Salad with Butternut Squash, Brussels Sprouts, and Beets – Julia's Album
21. Apple Cranberry Salad With Turkey & Apple Cider Vinaigrette – The Schmidty Wife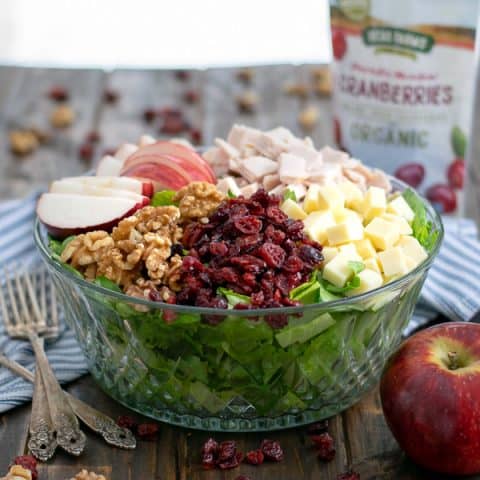 20. Fall Cobb Salad – Recipe Runner
19. Fall Fruit Salad – The Toasty Kitchen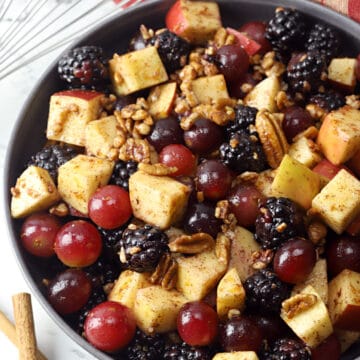 18. Autumn Apple and Pear Salad – Recipe Runner
17. Spinach Salad with Quinoa – Kristine's Kitchen Blog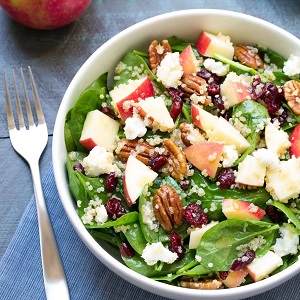 16. Roasted Sweet Potato & Baby Kale Salad – Our Happy Mess
15. Fall Quinoa Spinach Salad – Eating Birdfood
14. Butternut Squash & Bacon Salad – Cooking Classy
13. Apple Cranberry Spinach Salad + Pecans, Avocados – Julia's Album
12. Fall Pasta Salad – The Toasty Kitchen
11. Spiralized Cabbage & Apple Waldorf Salad – Inspiralized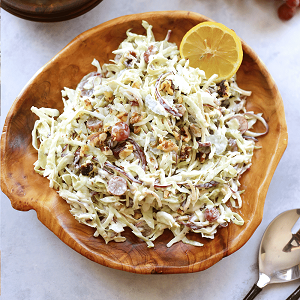 10. Apple, Bacon & Gorgonzola Salad – Life In The Lofthouse
9. Apple Walnut Quinoa Salad – Two Peas And Their Pod
8. Fall Chopped Salad – One Lovely Life
7. Apple Orchard Salad + Maple-Dijon Vinaigrette – Iowa Girl Eats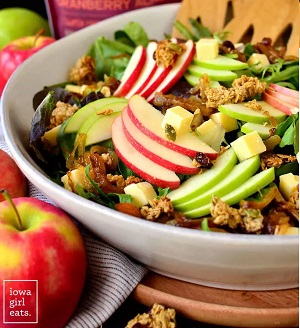 6. Fall Rotini Pasta + Butternut Squash & Brussels Sprouts – The Mediterranean Dish
5. Creamy Lemon Dijon Beet Salad – Poppies And Papayas
4. Lentil Salad + Pear, Gorgonzola & Bacon – Simply Delicious Food
3. Persimmon, Pomegranate & Ricotta Salad – What's Gaby Cooking
2. Sweet & Salty Fall Harvest Salad – Smells Like Home
1. Winter Squash & Arugula Salad – Salt And Serenity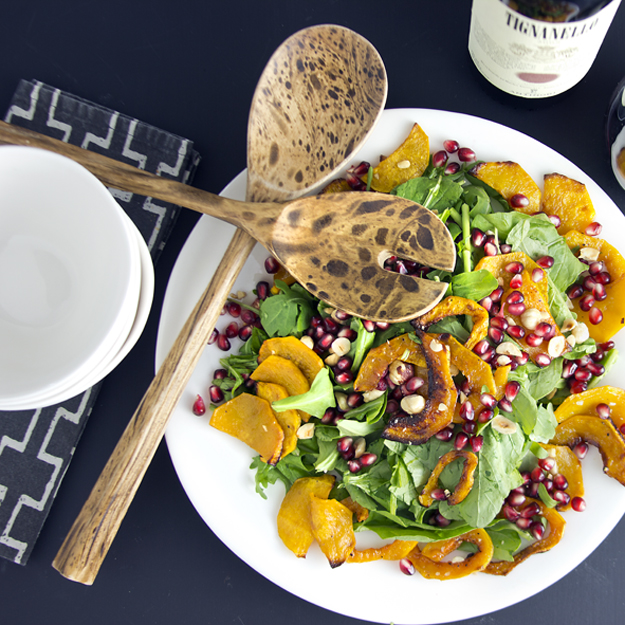 Now comes the important question… Which fall salads do you like the most? Please let me know in the comments.
Few more fall recipes!!!

Want to save this for later? Post these Fall Dinner Recipes to the "Fall Salad For A Crowd" OR "Autumn Salad Recipes" Board!