Warm up your evenings with light fall cocktails that capture the essence of the season. Unwind in style with these perfect fall drinks. Cheers to the crisp, colorful days of fall!
Raise your glasses and toast to the flavors of the season with festive fall cocktails that will delight your taste buds and charm your guests.
Embrace the essence of autumn and add a personal touch to your mixology endeavors with these delightful libations.
From caramel apple cocktails, cozy pumpkin pie punch, and refreshing cranberry sangria, these drinks are perfect for entertaining a crowd.
Add your unique twist by experimenting with different garnishes, infused syrups, and creative presentations, making each cocktail a signature creation.
With simple and easy-to-follow recipes, even amateur mixologists can achieve cocktail perfection.
So gather your spirits, mixers, and your favorite fall flavors, and let's toast to a season of delightful sips with a personal touch that will make your gatherings unforgettable.
Get ready to raise the bar and sip on the magic of autumn in every festive and simple cocktail!
10 Tips On Elevating The Art Of Mixology
One of the keys to mastering the art of mixology is by experimenting with different garnishes, infused syrups, and creative presentations.
In this comprehensive guide, we will delve deep into the realm of mixology, exploring the use of diverse ingredients, techniques, and artistic presentations to elevate your cocktail creations.
Whether you're a seasoned mixologist looking to expand your repertoire or a beginner curious to learn the secrets of the trade, this article will provide valuable insights and inspiration to enhance your cocktail-making skills.
1. Understanding the Power of Garnishes
Garnishes play a crucial role in mixology, as they go beyond mere decoration and add depth and complexity to cocktails.
Citrus twists, fresh herbs, edible flowers, and even unconventional elements like bacon or chili peppers can enhance the aroma, flavor, and visual appeal of a drink.
By understanding the impact of different garnishes, mixologists can elevate the drinking experience, creating cocktails that not only taste great but also look and smell enticing.
2. Crafting Infused Syrups: From Classic to Creative
Infused syrups are a fantastic way to add unique flavors to cocktails.
By combining classic fruit infusions like raspberry or peach with more adventurous choices like rosemary-thyme or jalapeno-cucumber, mixologists can create a diverse range of tantalizing concoctions.
The process involves steeping the chosen ingredients in a simple syrup, allowing the flavors to meld over time.
This art of crafting infused syrups allows for endless experimentation, resulting in cocktails that showcase exciting and unexpected taste profiles.
3. Elevating Ice: The Unsung Hero of Mixology
While often overlooked, ice plays a significant role in mixology.
The type of ice used, whether it's perfectly clear cubes, crushed ice, or even flavored ice spheres, can impact the drink's taste and presentation.
Clear ice minimizes dilution, preserving the cocktail's integrity, while crushed ice adds a refreshing element.
Flavored ice spheres can infuse cocktails with complementary tastes as they melt.
By paying attention to the ice, mixologists can ensure a well-rounded and delightful drinking experience.
4. The Art of Layering: A Visual Delight
Layered cocktails are visually stunning and offer a unique sensory experience.
The technique involves carefully layering different densities of liquids to create beautiful, multi-colored drinks.
When done right, layered cocktails can look like works of art.
To achieve this effect, bartenders pour each ingredient gently over the back of a spoon, ensuring that they do not mix.
The result is a visually captivating drink that impresses both the eyes and the taste buds.
5. Smoking Cocktails: Adding Aromatic Nuances
Smoking cocktails infuse them with aromatic and flavorful nuances, adding an element of intrigue and surprise.
By using various smoking techniques, such as wood chips or glass domes, mixologists can create an immersive drinking experience.
The smoke interacts with the liquid, imbuing the cocktail with unique and appealing scents.
This innovative approach to mixology not only enhances the flavor but also elevates the overall presentation, leaving a lasting impression on guests.
6. Molecular Mixology: Where Science Meets Art
Molecular mixology pushes the boundaries of traditional cocktail-making by incorporating scientific techniques into the process.
With tools like spherification, foams, and liquid nitrogen, mixologists can transform liquids into innovative textures and shapes.
This avant-garde approach to mixology provides a delightful fusion of science and art, creating cocktails that surprise and excite both the palate and the senses.
7. The Fusion of Sweet and Savory
Combining sweet and savory elements in cocktails can lead to delightful taste experiences.
Mixologists experiment with ingredients like herbs, spices, and even vegetables to balance the sweetness and add complexity.
The fusion of sweet and savory flavors brings out new dimensions in cocktails, catering to a diverse range of tastes and preferences.
8. Unconventional Glassware: The Presentation Matters
The choice of glassware can significantly impact a cocktail's presentation.
Using unconventional glasses, such as vintage glassware or hollowed fruits, adds a touch of whimsy and creativity.
The right glassware complements the cocktail's theme and enhances the overall drinking experience, making it more visually appealing and enjoyable.
9. Cocktails with a Global Twist
Exploring international cocktails introduces mixologists to diverse flavors and cultural influences.
By learning about traditional drinks from different cultures, mixologists can gain inspiration for their creations.
Putting their creative spin on these global recipes allows them to offer guests unique taste experiences that celebrate the richness of various cultures.
10. The Art of Flair Bartending
Flair bartending combines mixology with a dazzling performance.
Bartenders who excel in flair showcase their skills with gravity-defying bottle flips, shaker tricks, and choreographed routines.
This captivating form of entertainment adds an element of excitement to the cocktail-making process, fascinating guests and turning a drink into an unforgettable show.
Festive Fall Cocktails For A Crowd
" Affiliate links are provided for your convenience, please read my disclosure for more information."
40. Caramel Apple Rum Cocktail – Leggings' N Lattes
39. Spiced Apple Prosecco – Self Proclaimed Foodie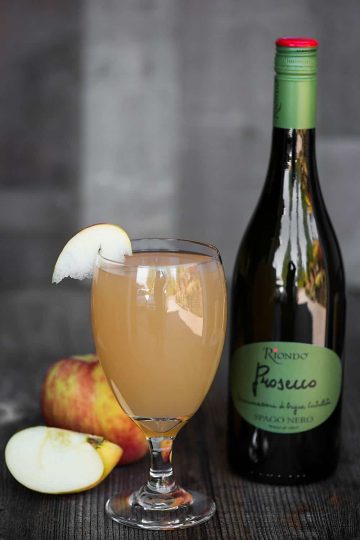 38. Caramel Apple Martini – The Blond Cook
37. Maple Bourbon Sour Cocktail – Joy Oliver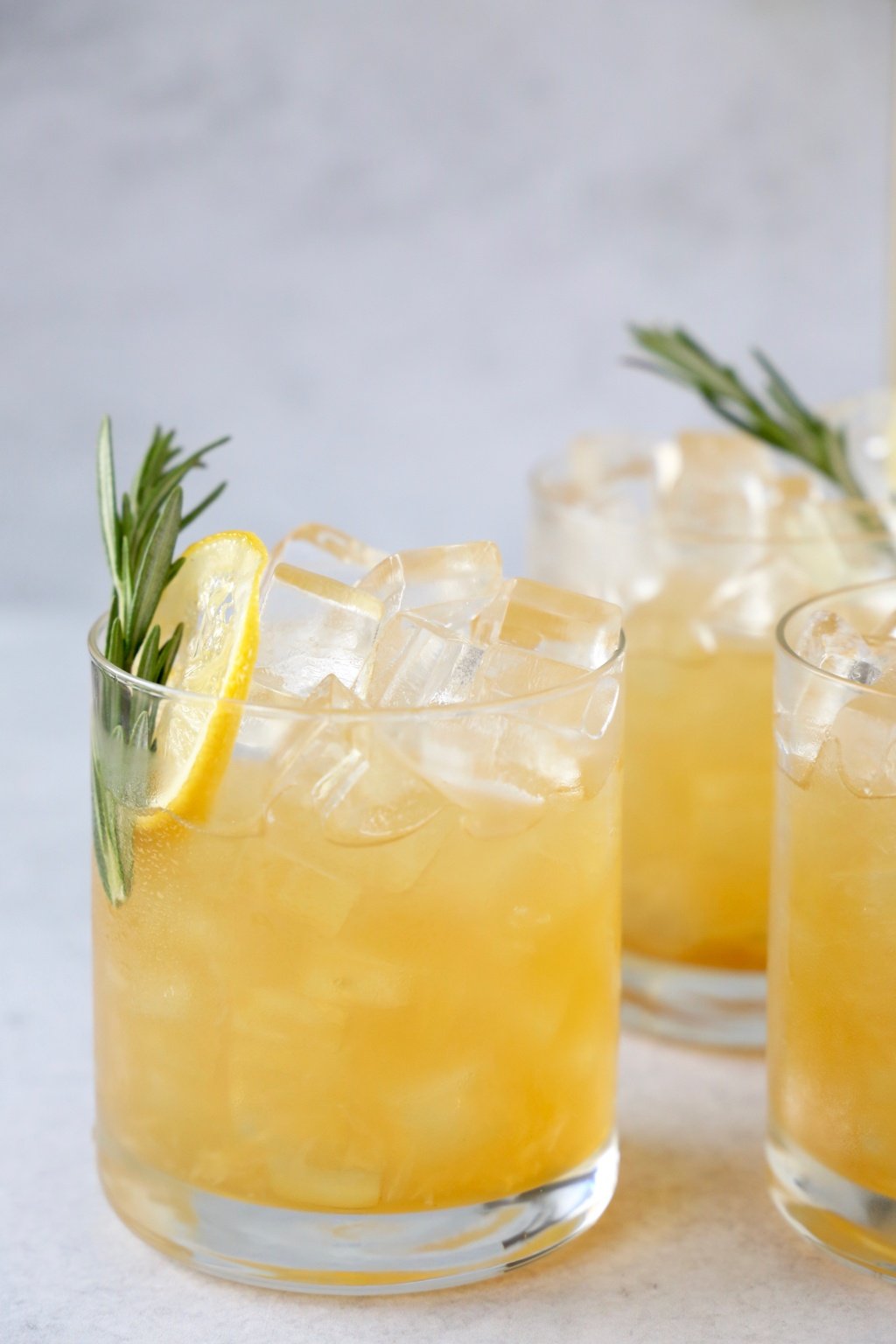 36. Apple Cider Rum Punch – This Silly Girl's Kitchen
35. Hard Apple Cider Cocktail – Savored Sips
34. Thanksgiving Margarita – Aspiring Winos
33. Fall Long Island Iced Tea – Kitchen Fun With My 3 Sons
32. Spiced Apple Rum Punch – A Night Owl Blog
31. Pumpkin Spice Dark & Stormy Fall Rum Cocktail – A Grateful Meal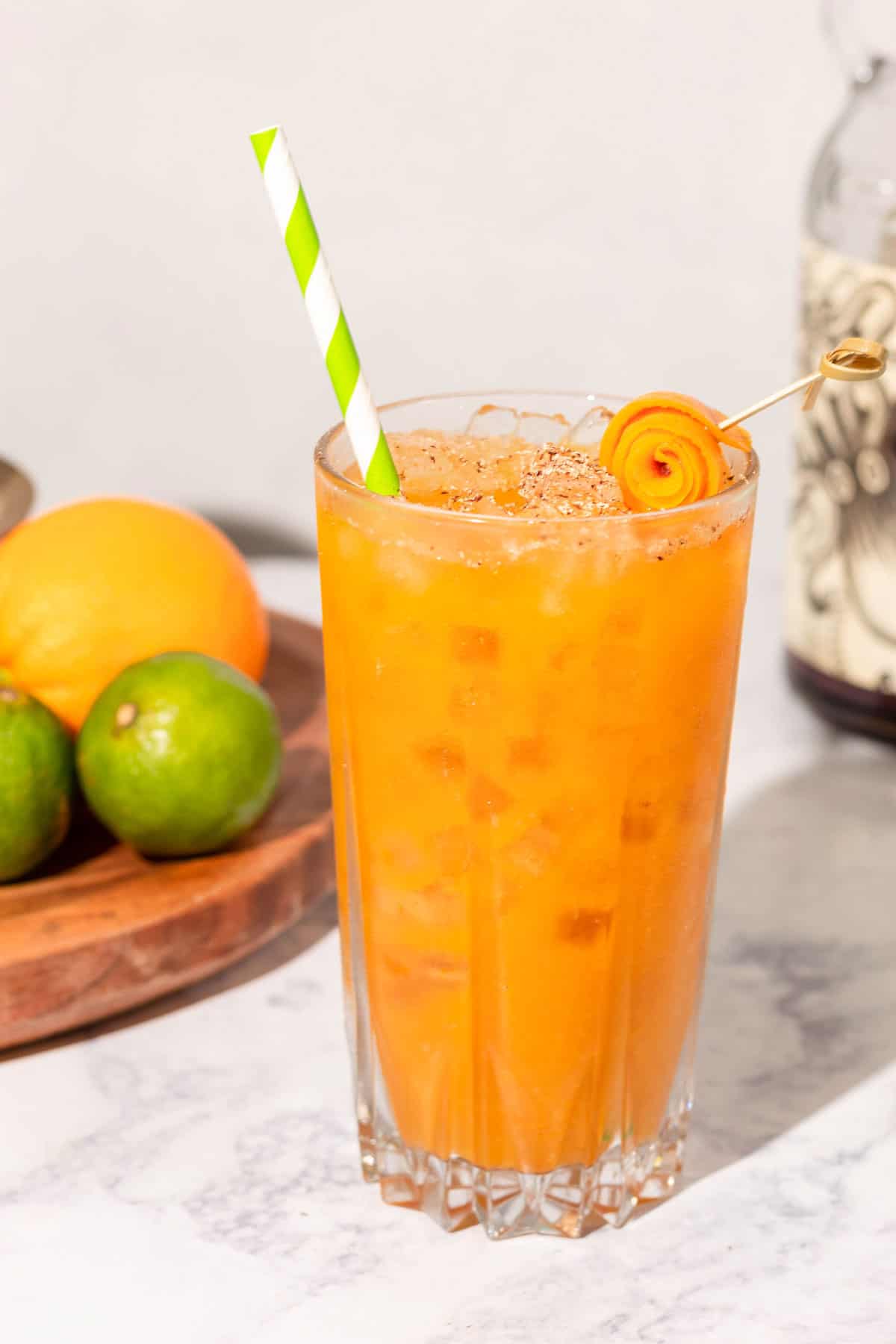 30. Autumn Spiced Rum Punch – A Lily Love Affair
29. Apple Cider Mojito – Jo Lynne Shane
28. Pumpkin Pie Punch – The Cookie Rookie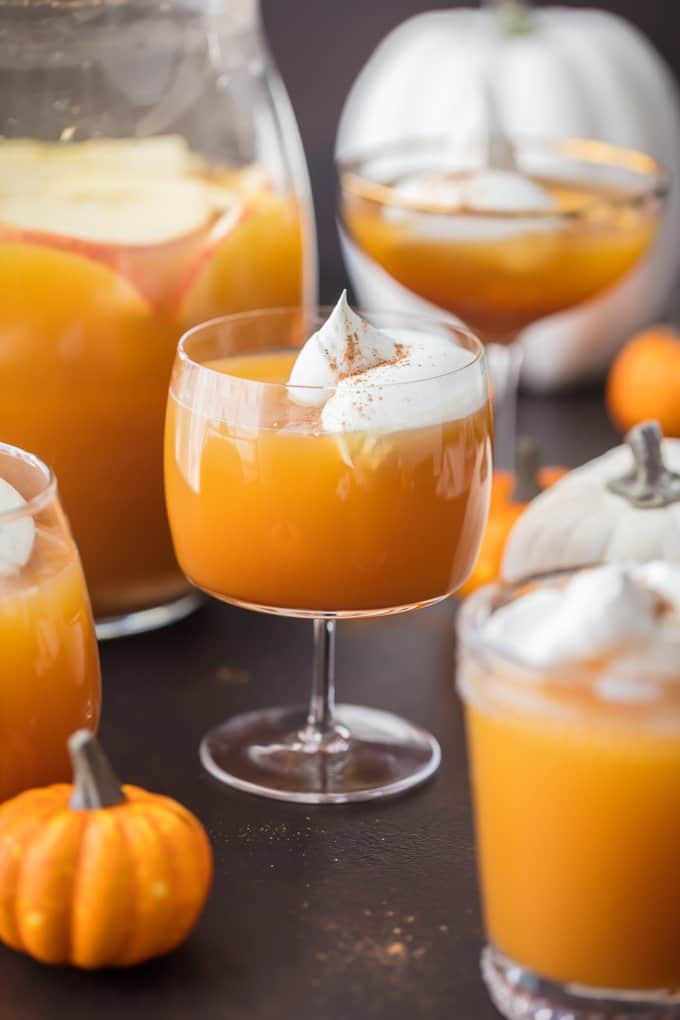 27. Pumpkin White Russian Cocktail – Kitchen Fun With My 3 Sons
26. Apple Cider Sangria – A Farm Girl's Kitchen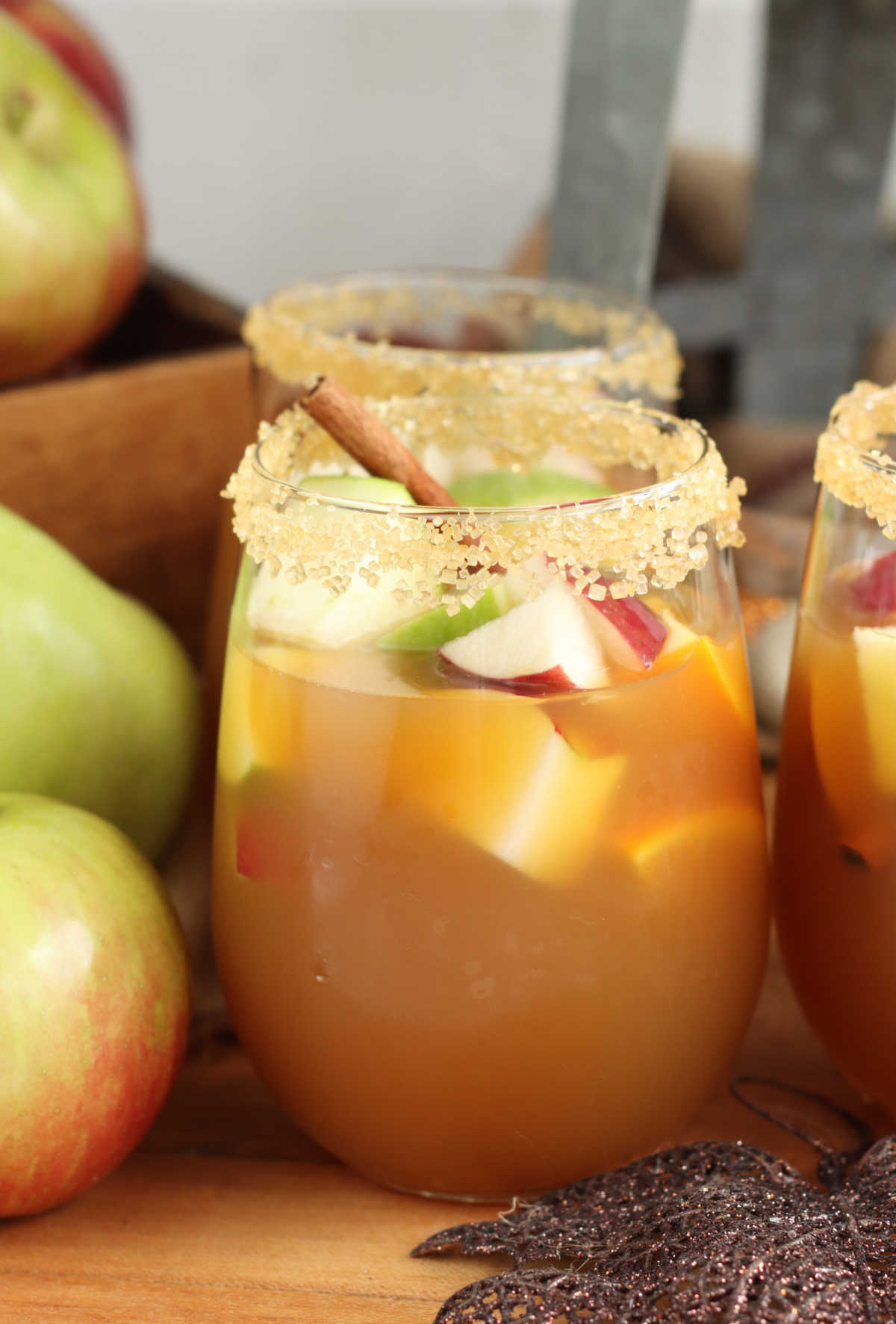 25. Cranberry Apple Cider Sangria – Flavour And Savour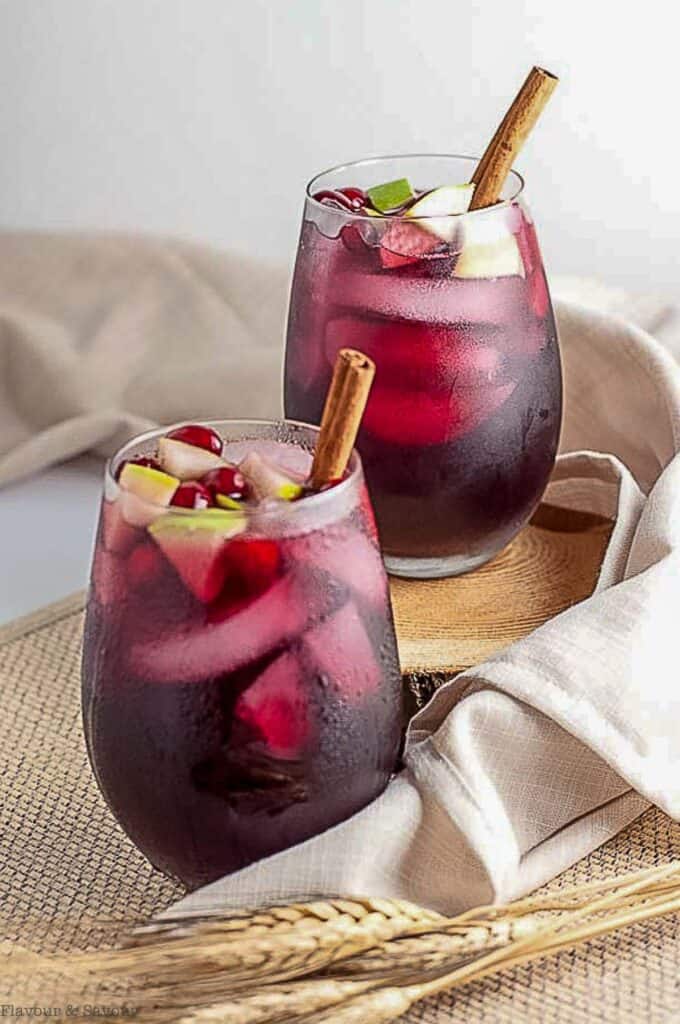 24. Berry Apple Cocktail – Aspiring Winos
23. Pumpkin Spice Moscow Mules – Freut Cake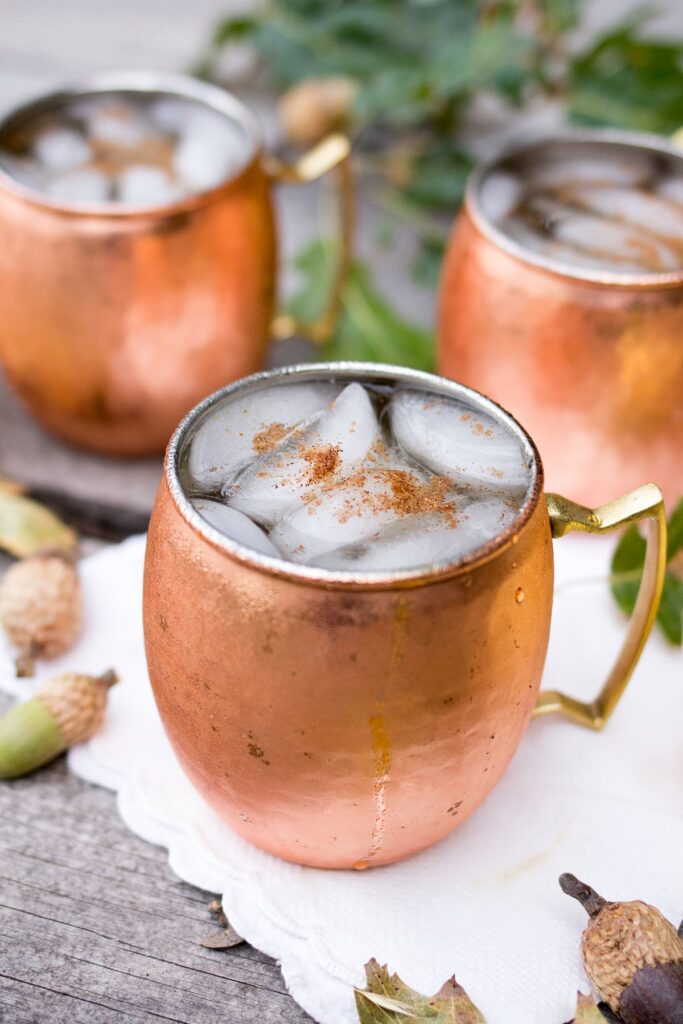 22. Apple Pie Sangria – Inspired By Charm
21. Cranberry Apple Margarita – My Sequined Life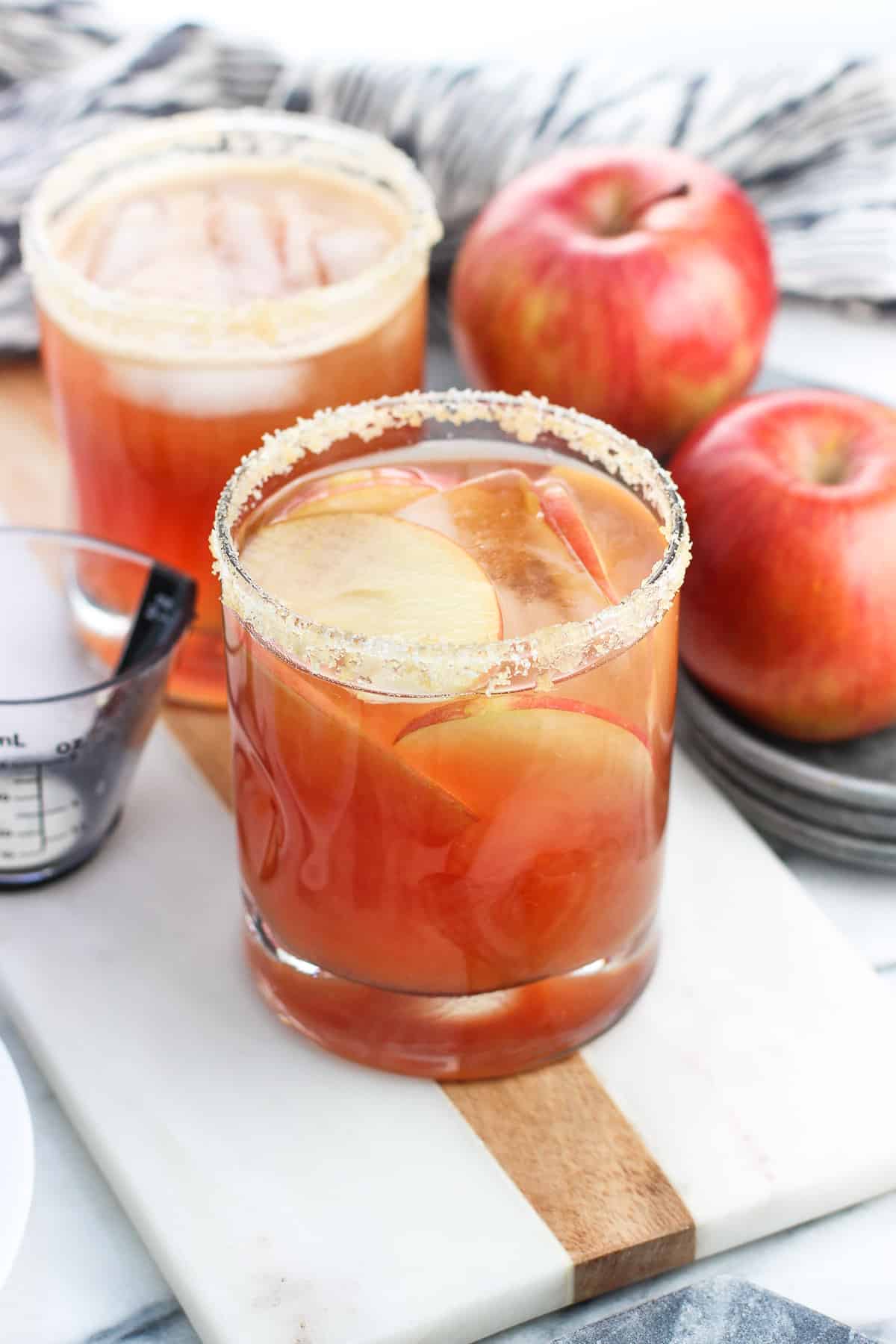 20. Apple Butter Old Fashioned Cocktail – The Cookie Rookie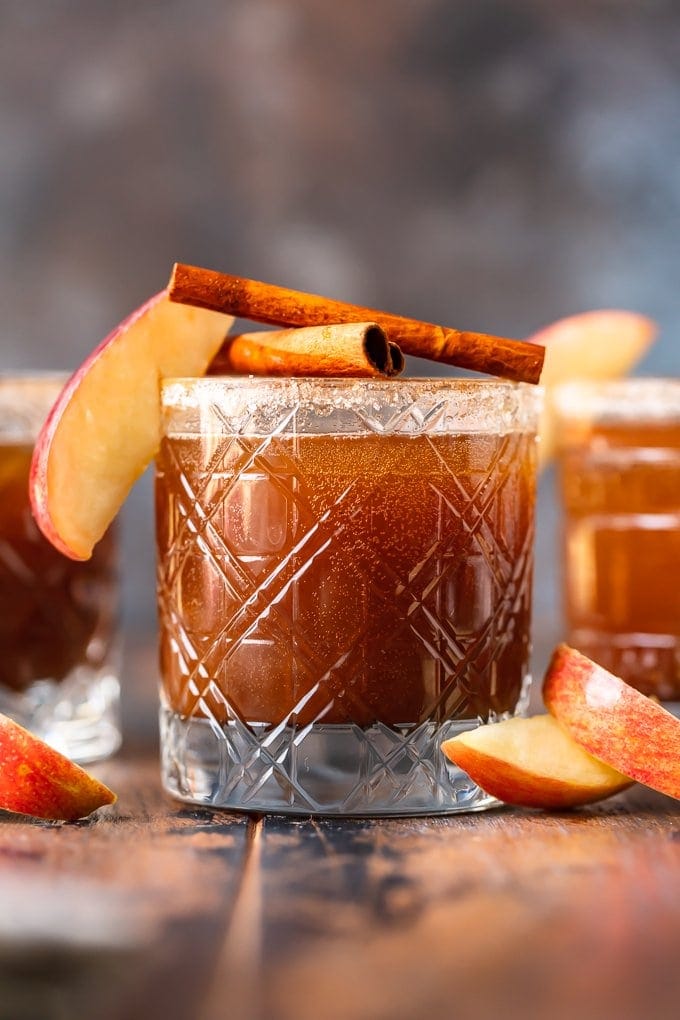 19. Thanksgiving Margarita – The Soccer Mom Blog
18. Apple Cider Mojito Cocktail – Sugar And Soul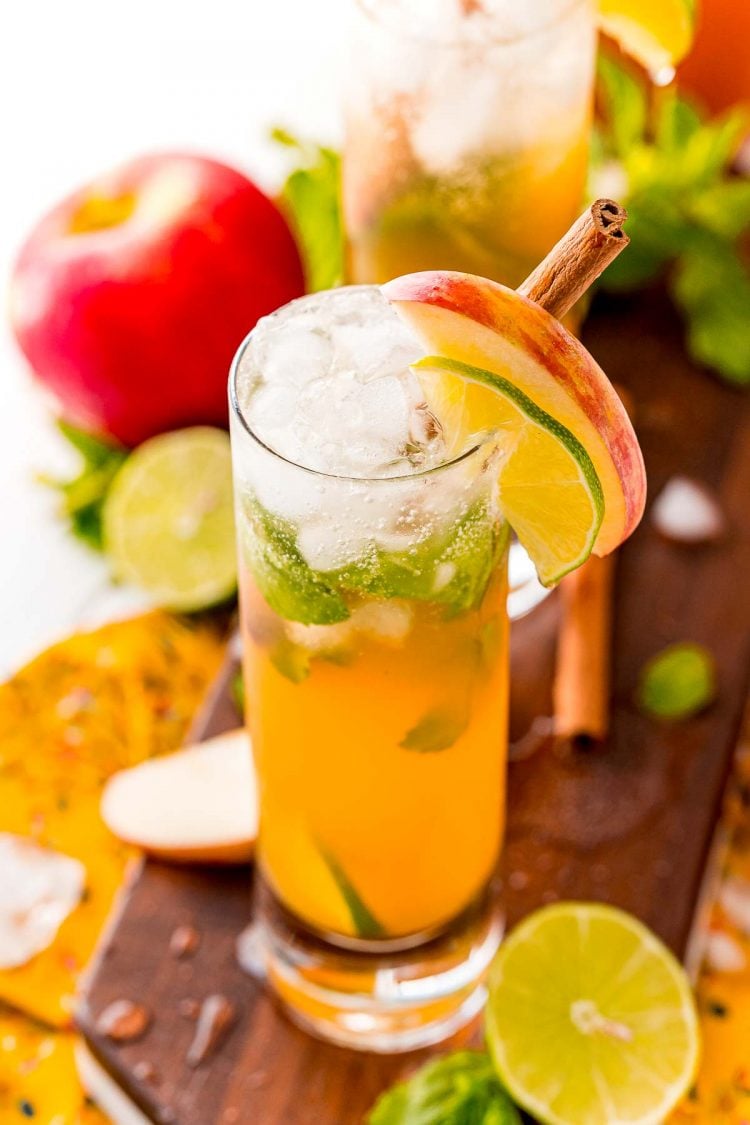 17. Drunk Pumpkin – Shake Drink Repeat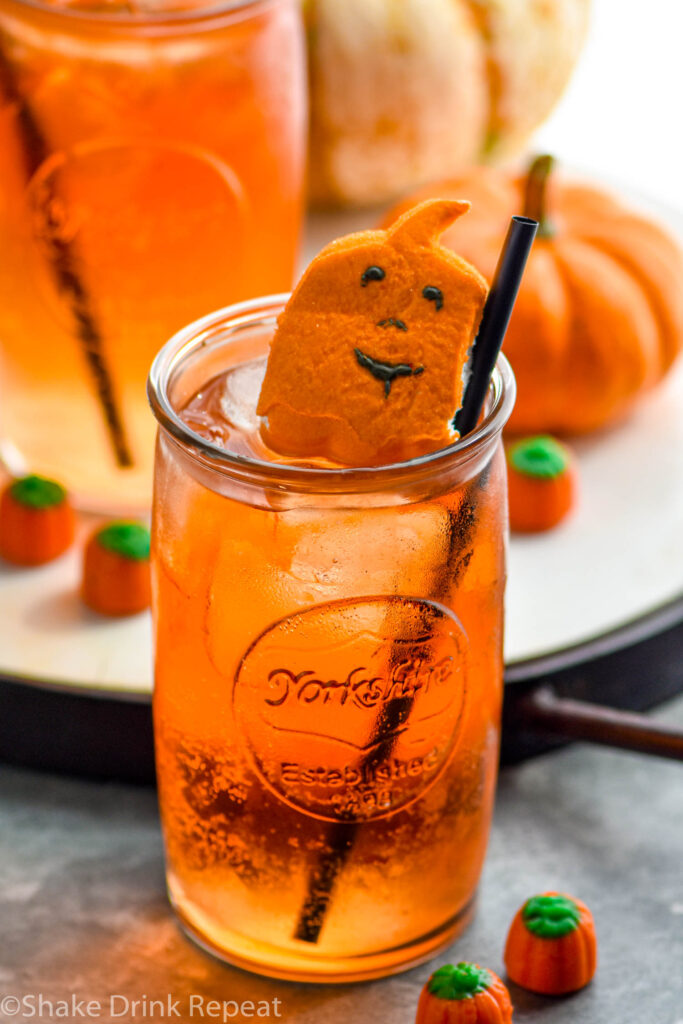 16. Apple Cider Sangria – Weekend Craft
15. Pumpkin Pie Mimosa – Cake n Knife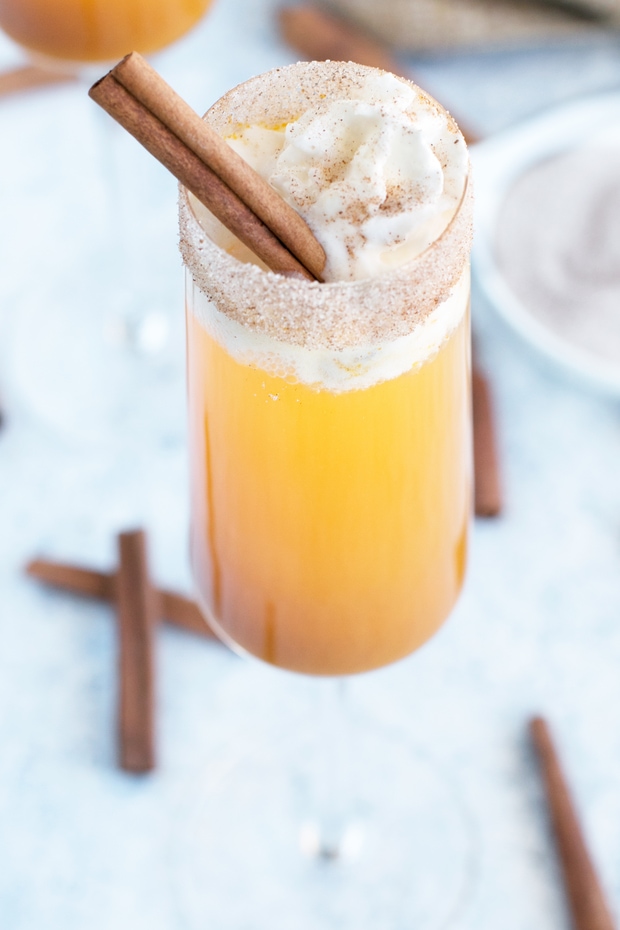 14. Pumpkin Cocktail – Kitchen Serf
13. Cider & Maple Old Fashioned – Inspired By Charm
12. Pumpkin Spice Martini – The Kitchen Is My Playground
11. Apple Cider Margarita – Kitchen Fun With My 3 Sons
10. Fall Apple Sangria – Cocktails With Class
9. Sparkling Apple Pie Cocktail – The Kitchen Is My Playground
8. Pumpkin Spice White Russian Cocktail – The Cookie Rookie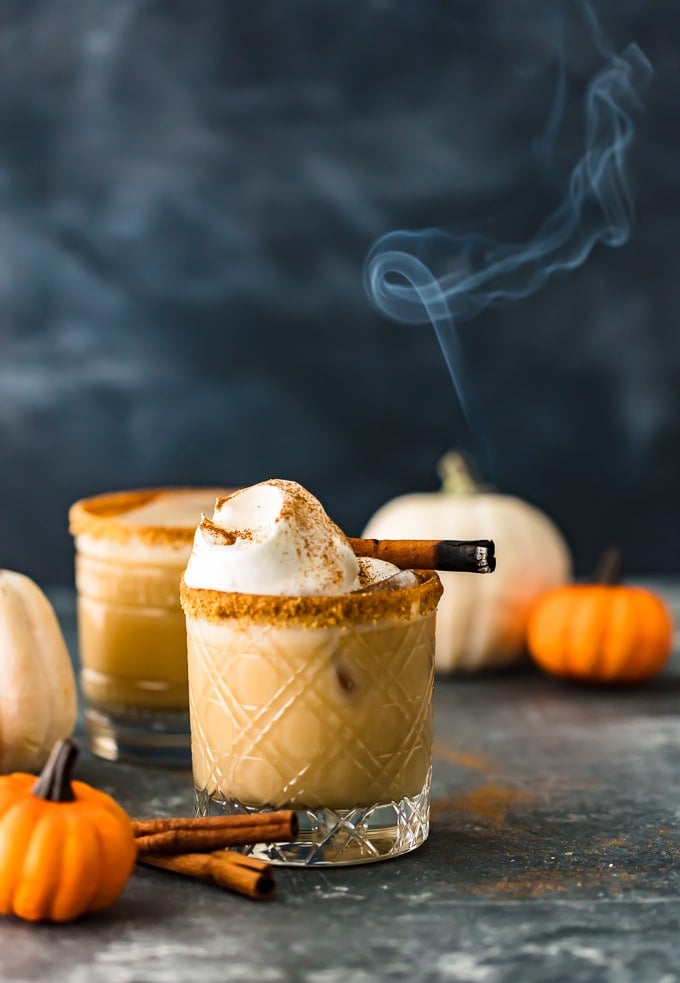 7. Thanksgiving Punch Cocktail – Thyme And Joy
6. Apple Cider Margarita – Julie Blanner
5. S'mores Cocktail – Lulus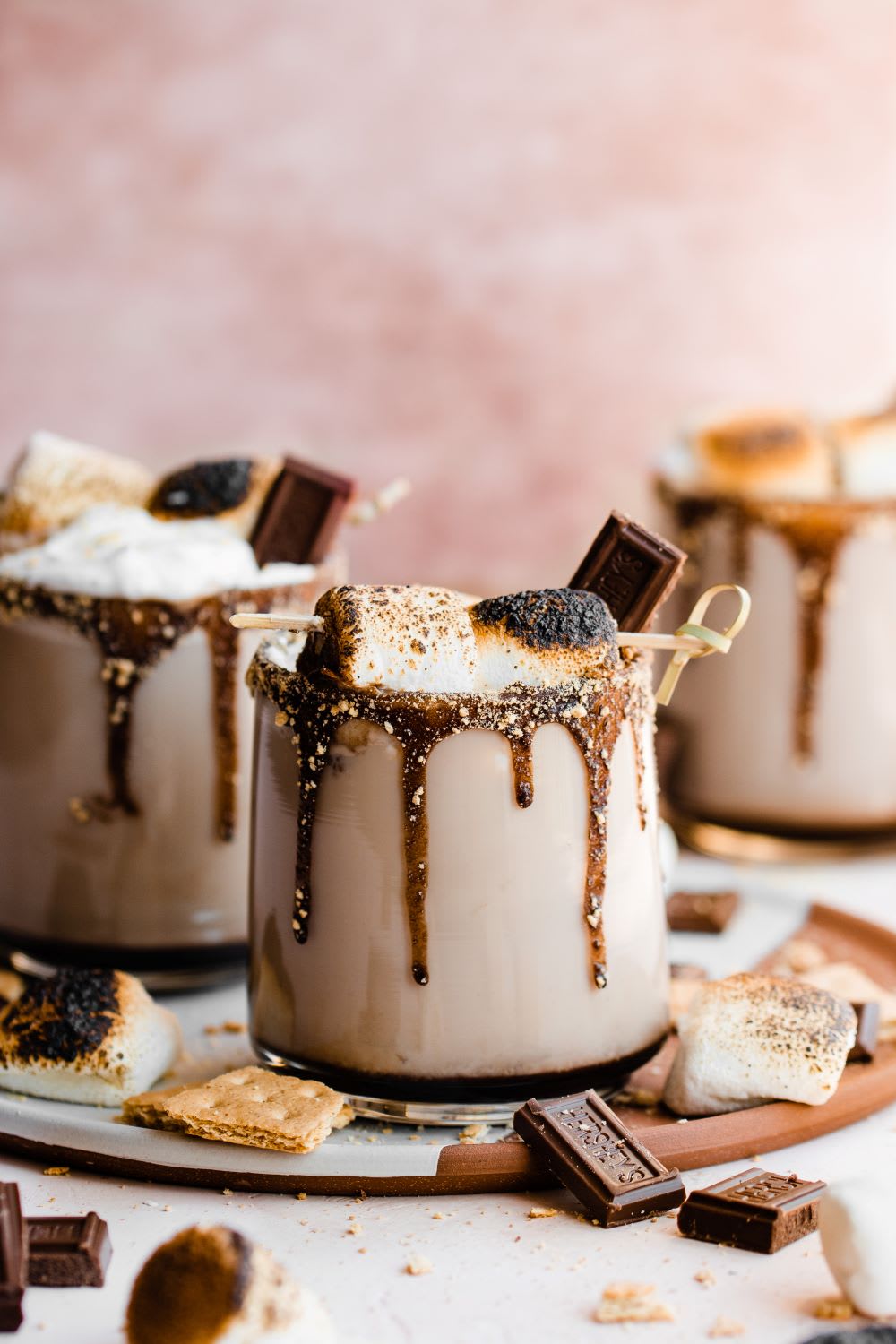 4. Drunk Witch – Shake Drink Repeat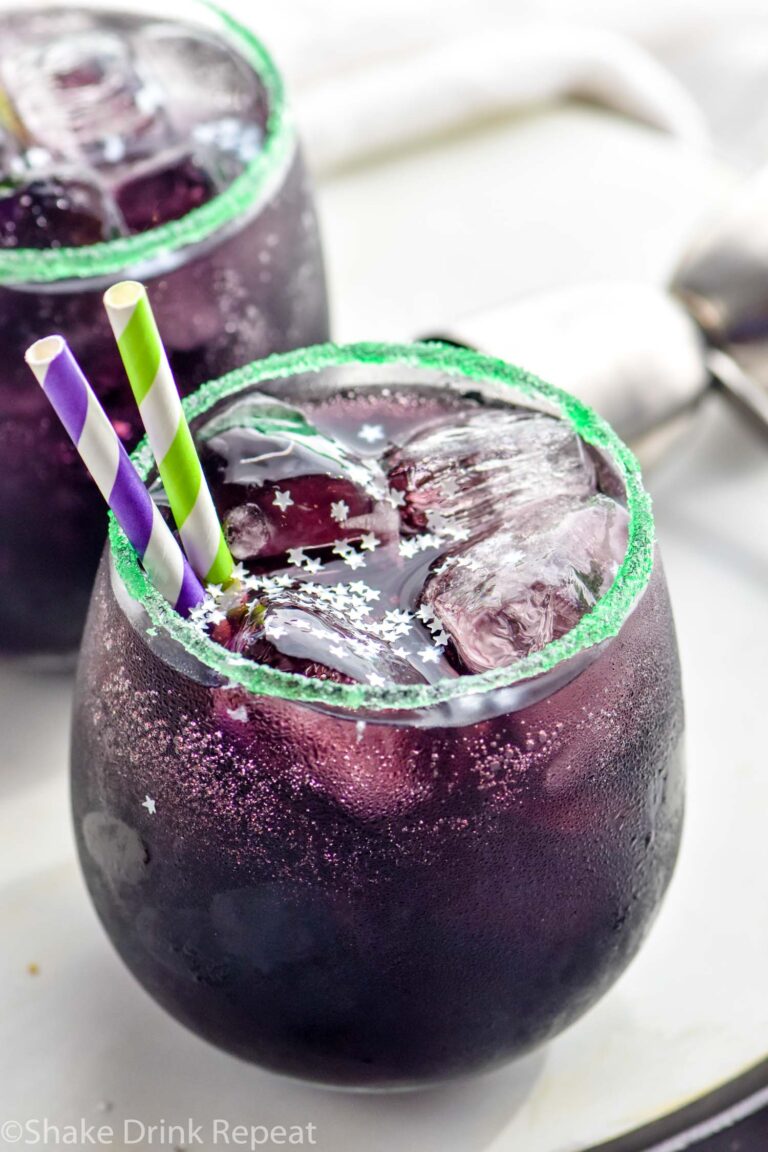 3. Apple Cider Moscow Mule – Belly Full
2. Poisoned Apple Cider Cocktail – The Chunky Chef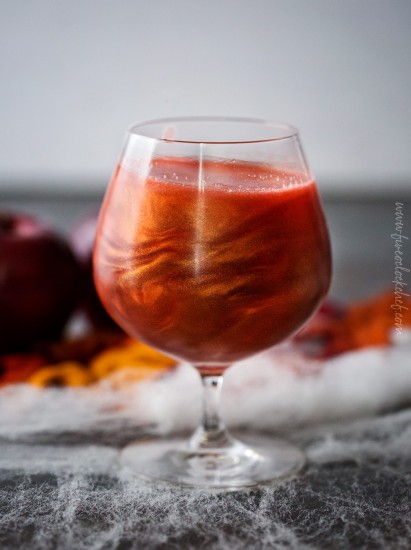 1. Caramel Apple Sangria – Craving Some Creativity
FAQs
Q. What are the essential garnishes for a well-stocked home bar?
A well-stocked home bar should have essential garnishes like citrus fruits (lemons, limes, and oranges) for zesty twists, fresh herbs such as mint and basil to add aromatic notes, and bitters for enhancing the complexity of cocktails.
Q. How do I make fruit-infused syrups at home?
To create fruit-infused syrups at home, combine equal parts sugar and water in a saucepan, heat until the sugar dissolves, and add your chosen fruits (e.g., berries, peaches, or pineapple). Allow the mixture to simmer, allowing the flavors to infuse the syrup. Strain the syrup and store it in a sterilized container for future use in cocktails.
Q. Can I use flavored ice cubes in non-alcoholic beverages?
Yes, flavored ice cubes can add excitement to both alcoholic and non-alcoholic beverages. Consider using them in lemonade, iced tea, or sparkling water to add a burst of flavor and visual appeal.
Q. Is molecular mixology safe to try at home?
While molecular mixology can be fun and innovative, some techniques involve working with chemicals and specialized equipment. It's important to research and follow proper safety guidelines before attempting molecular mixology at home.
Q. Are there non-alcoholic options for smoking cocktails?
Absolutely! Non-alcoholic smoky cocktails can be achieved by using smoked syrups, teas, or herbs to infuse the drink with smoky flavors without the need for alcohol.
Q. Can I use dried herbs for garnishing cocktails?
While fresh herbs are generally preferred for garnishing cocktails due to their vibrant appearance and aroma, dried herbs can be used sparingly as an alternative if fresh ones are not available.
Now comes the important question… Which fall cocktails do you like the most? Please let me know in the comments.
Few more fall recipes!!!
Want to save this for later? Post these Fall Cocktails to the "Fall Recipes" OR "Cocktail Recipes" Board!