Get ready to spook up your Halloween front porch decor! Discover captivating Halloween decor ideas that will thrill your guests. From eerie pumpkins and haunting wreaths to ghostly lanterns and creepy cobwebs, create a bewitching ambiance. Unleash your creativity and get ready to welcome trick-or-treaters with style!
Step into a world of enchantment and eerie delights as we unravel the secrets to creating spooky, fun, and DIY cute Halloween front porch decor that will bewitch your visitors.
Embrace the magic of the season and let your creativity run wild as you transform your front porch into a Halloween wonderland.
From adorable ghostly pumpkins and wicked witch brooms to charming spiderweb wreaths, these decorations will cast a spell on anyone who dares to approach your door.
Add your personal touch by experimenting with haunting colors, playful accents, and ghoulishly creative elements, making each piece a unique expression of your style.
With simple and easy-to-follow instructions, anyone can master the art of Halloween porch decor.
So gather your craft supplies, summon your inner DIY spirit, and let's embark on a spooky adventure that will have your neighbors talking about your haunted porch for years to come!
13 Spooky & Scary Props For Halloween Front Porch Decor
Embrace the Halloween spirit by decorating your front porch with 13 spooky and scary props that will give your visitors goosebumps.
From creepy crawlies to haunting lights, we've got you covered with a comprehensive list of Halloween decorations that will make your house the talk of the neighborhood.
So, let's dive in and explore the best ideas to create a memorable Halloween experience for everyone!
1. Petrifying Pumpkins: Jack-o'-Lanterns with a Twist
Carving pumpkins is a Halloween tradition, but this point suggests taking it up a notch by creating intricate and menacing faces on the pumpkins.
These unique designs could include demonic eyes or wicked grins, giving a spine-chilling effect.
Placing flickering candles inside the carved pumpkins adds an eerie glow, perfect for setting a spooky atmosphere on your front porch.
2. Wicked Wreaths: A Haunting Welcome
Wreaths are a warm welcome for any occasion, but for Halloween, go for a wickedly spooky one.
Use dark and gothic colors like deep purple, black, and blood red. Incorporate faux spiders, snakes, and skulls to give it a truly haunting effect.
The eerie wreath hanging on the front door will instantly set the mood for a spine-chilling Halloween experience.
3. Ghostly Greetings: Frightening Signage
Create eerie signs to hang around the front porch with spooky messages like "Enter If You Dare" or "Beware of Zombies."
Writing these messages in blood-red paint or dripping letters adds to the scare factor.
The swaying signs, caught by the wind, create an impression of a supernatural presence, setting an ominous tone for your Halloween decor.
4. Sinister Silhouettes: Shadows in the Night
Cut out spooky silhouettes from black cardboard and place them strategically around your front porch.
The sight of ominous figures lurking in the shadows will create an eerie ambiance.
From witches flying on broomsticks to menacing monsters, these silhouettes will add an element of mystery and thrill to your Halloween decor.
5. Creepy Crawlers: Infestation Alert
Adding creepy crawlers like giant spiders and realistic-looking rats to your front porch creates a sense of infestation and dread.
Placing them strategically on the steps and corners gives the impression that they are crawling out from the darkness, sending shivers down your guests' spines and making their Halloween experience truly unforgettable.
6. Haunting Lights: A Glimpse of the Supernatural
Using haunting lights on the front porch can set the perfect eerie ambiance. Replace regular bulbs with eerie-colored ones like green, purple, or orange.
Hang flickering lanterns and place eerie candles in old-fashioned candle holders.
The play of light and shadows adds an ethereal touch, making your spooky setup even more captivating.
7. Bone-Chilling Skeletons: Unearthly Guests
Welcome skeletal visitors to your front porch as if they've risen from the grave.
Arrange realistic-looking skeletons in various poses – sitting, standing, or lurking behind a bush.
Dress them up with tattered clothing for an extra creepy effect.
These bony inhabitants will make your guests feel like they're being watched and create a haunting atmosphere.
8. Ghastly Fog: Embrace the Mystique
Create an aura of mystery with ghastly fog creeping around your front porch.
Use a fog machine to generate an otherworldly mist that cloaks your Halloween decorations in an eerie shroud.
This foggy ambiance enhances the spooky atmosphere and makes your front porch look like it's veiled in a supernatural presence.
9. Haunted Mirror: Reflection of Fear
Hang an antique mirror with spooky engravings on your front porch.
The distorted reflections or eerie apparitions guests see in the mirror will add a psychological horror element to your Halloween decorations.
This haunted mirror will intrigue and spook visitors, making it a memorable addition to your front porch decor.
10. Cursed Cauldron: Potions and Spells
Place a bubbling cauldron on your front porch, filled with dry ice and colored water for a witchy effect.
Add plastic snakes and creepy crawlies to complete the look.
This cursed cauldron will give your guests the impression that they've stumbled upon a witch's brewing station, invoking a sense of fear and enchantment.
11. Petrifying Portraits: Eyes That Follow
Hang eerie portraits on your front porch walls, featuring unsettling gazes that seem to follow your visitors.
Images of ghostly figures, haunted houses, or creepy landscapes will create a chilling addition to your Halloween decorations, making your front porch feel like a haunted gallery.
12. Spooky Soundscapes: Echos of the Unknown
Set the mood with a playlist of spooky soundscapes.
Eerie sounds like creaking doors, howling winds, and ghostly whispers will intensify the Halloween experience and immerse your guests in a world of spooky sensations.
The haunting background noise will add an extra layer of thrill to your Halloween decor.
13. Fear-Inducing Foghorn: Startle and Surprise
Place a hidden foghorn near the entrance of your front porch.
As unsuspecting guests approach, trigger the foghorn for a sudden scare.
This unexpected fright will surely make hearts race and ensure your front porch stands out as a memorable Halloween destination, providing an exciting and adrenaline-pumping experience for your visitors.
Spooky DIY Halloween Front Porch Decor
" Affiliate links are provided for your convenience, please read my disclosure for more information."
21. Boo! Spooky Spiders Halloween Wreath – Flamingotoes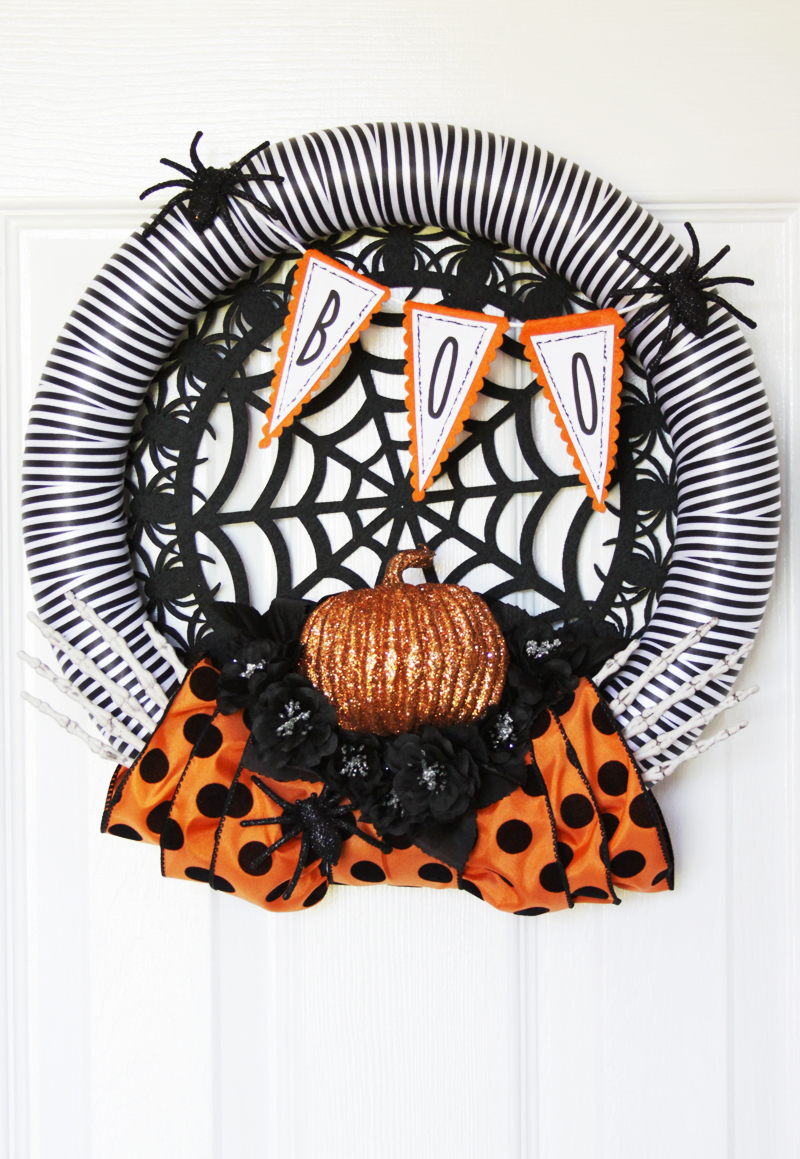 20. Black & White Halloween Porch – Craft Critters
19. Classy Halloween Porch Decor – Seeking Lavender Lane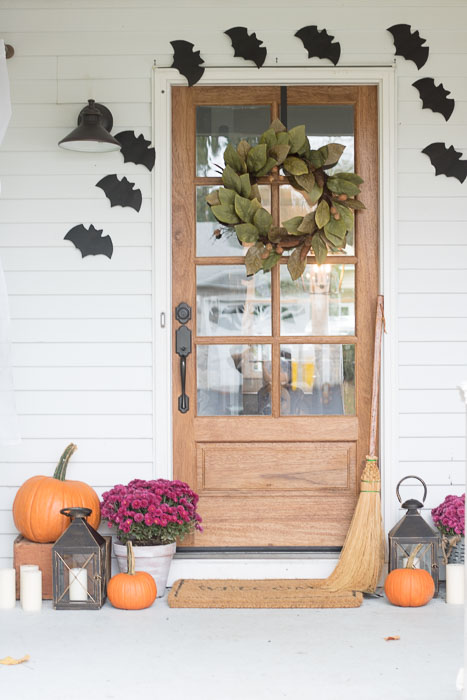 18. Pumpkin Themed Halloween Porch – Simply Designing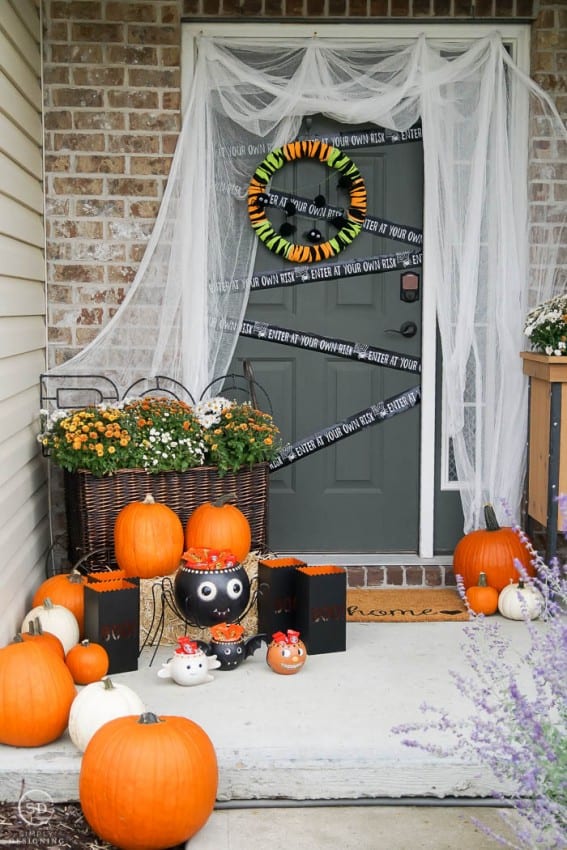 17. DIY Sugar Skull Wreath – The Crafted Sparrow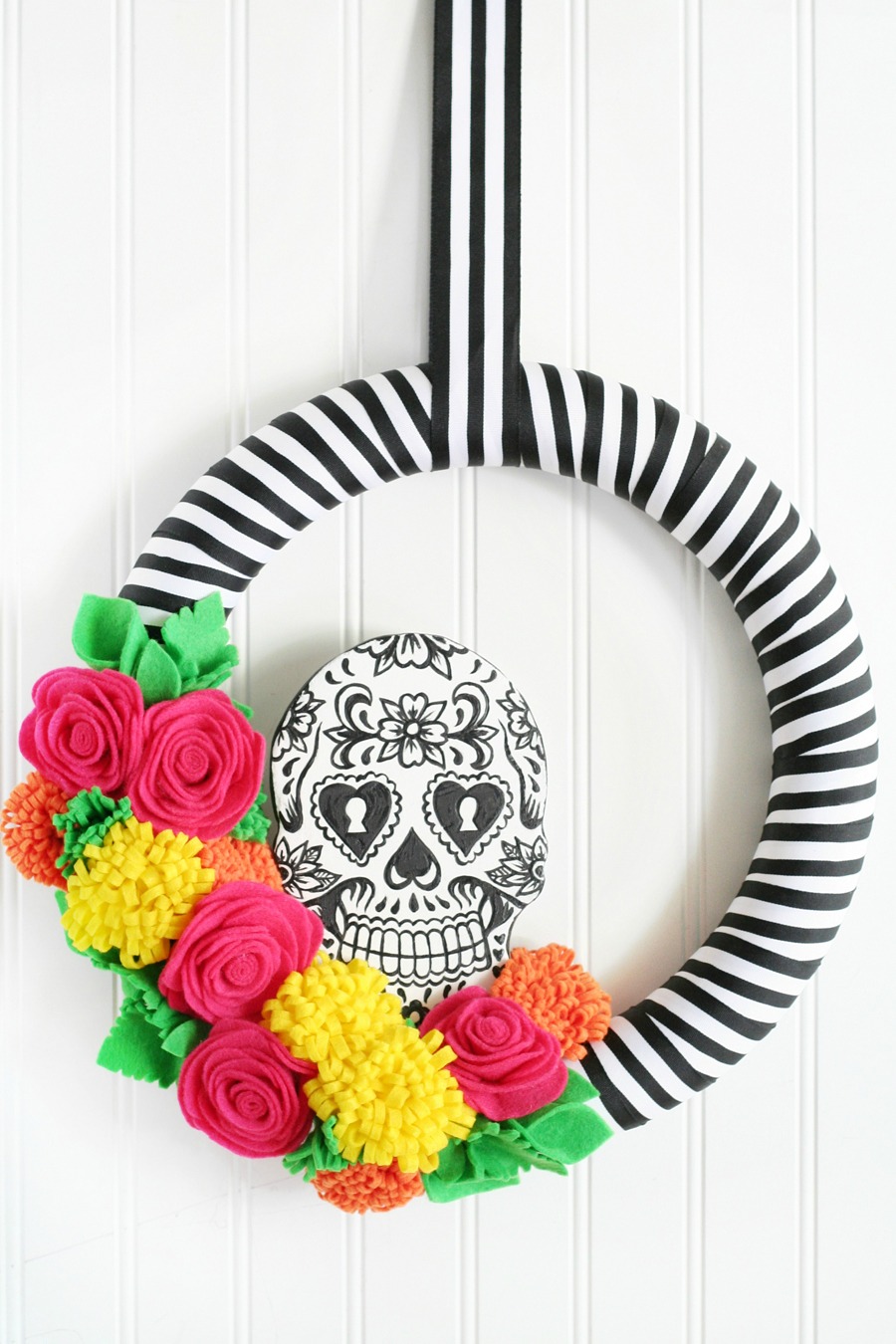 16. Fall Festival Sign – Lydi Out Loud
15. Harry Potter Inspired Halloween Door Sign – Giggles Galore
14. DIY Floating Witch Hats – Randr At Home
13. Tulle Halloween Wreath – Busy Creating Memories
12. Corn Husk Brooms – Klein Worth Co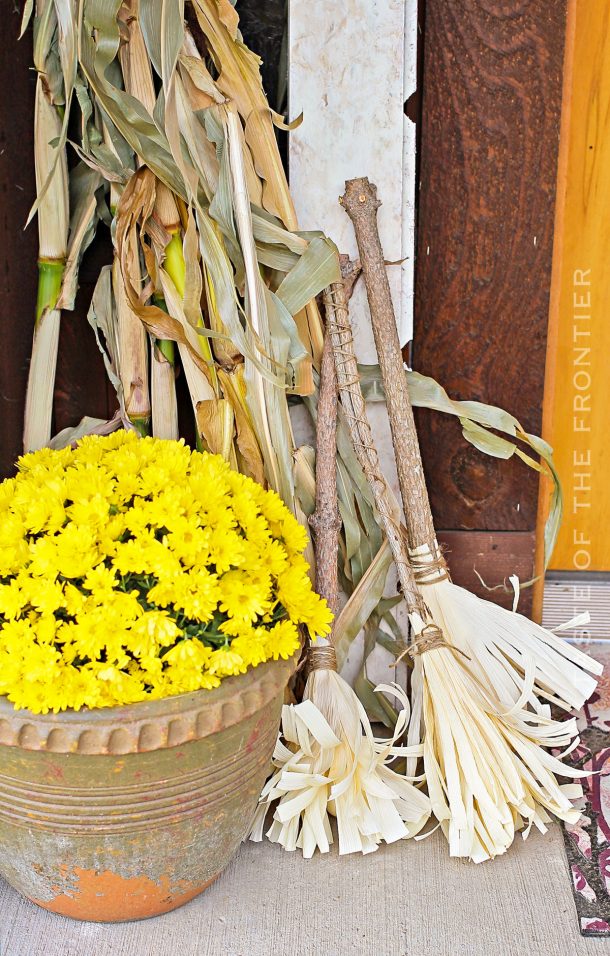 11. Black & White Stacked Halloween Topiary – Tater Tots And Jello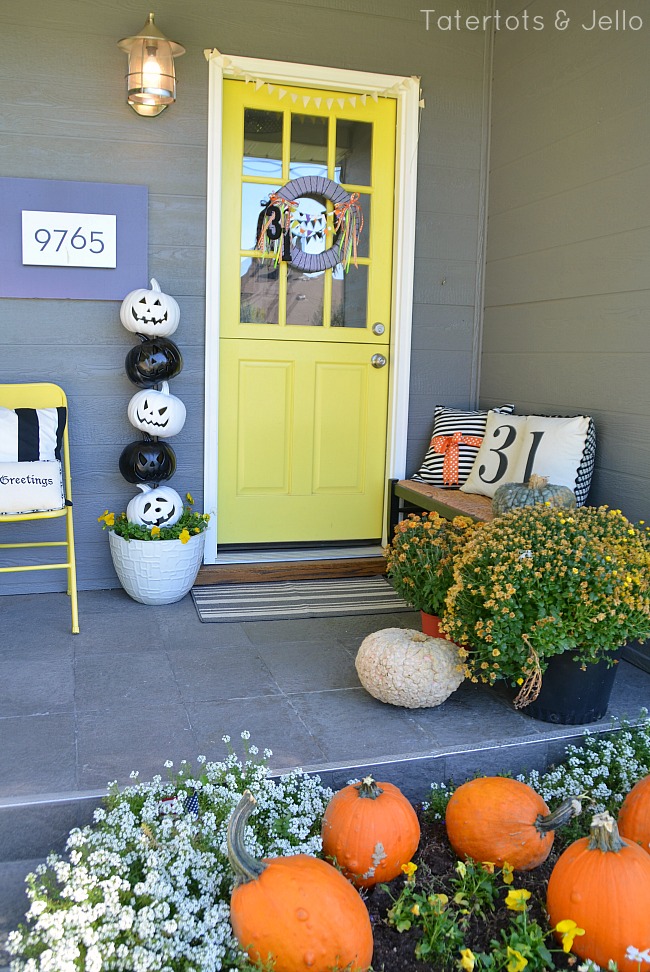 10. Reclaimed Wood Halloween Ghost Signs – Making Manzanita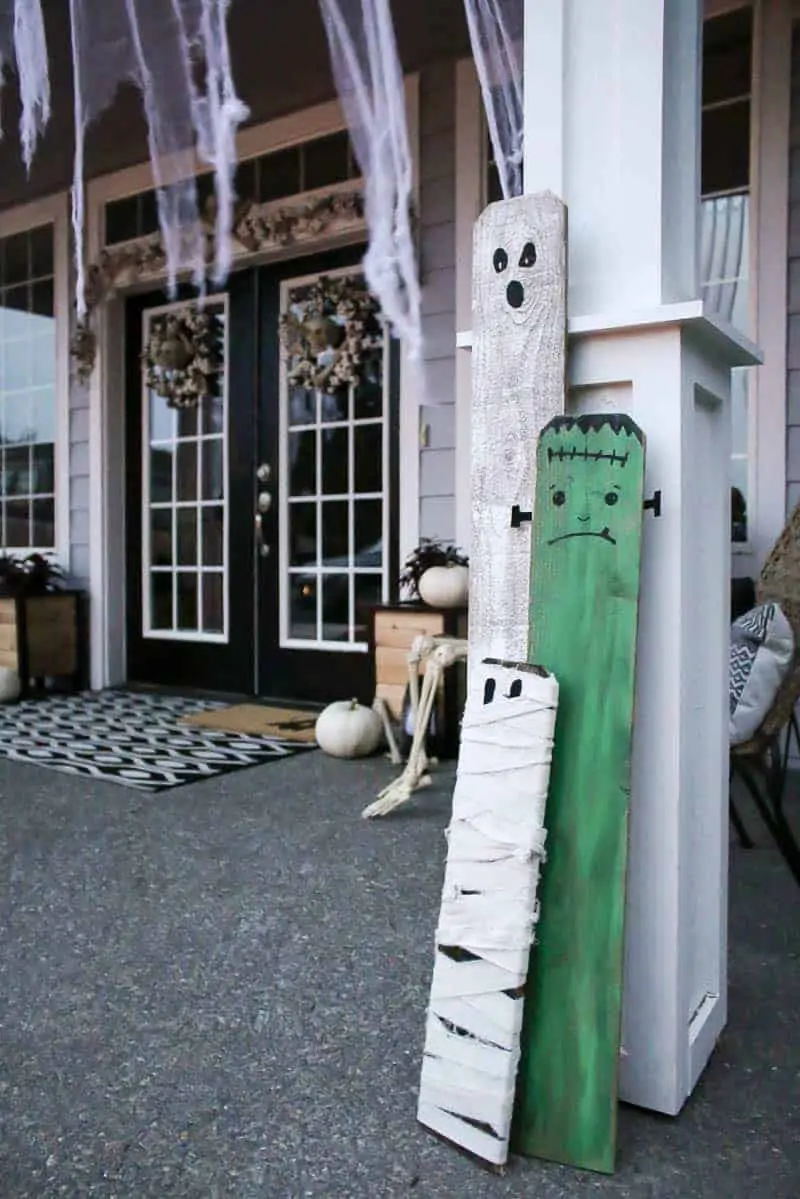 9. Halloween Witch Crashing Wreath – Design Dazzle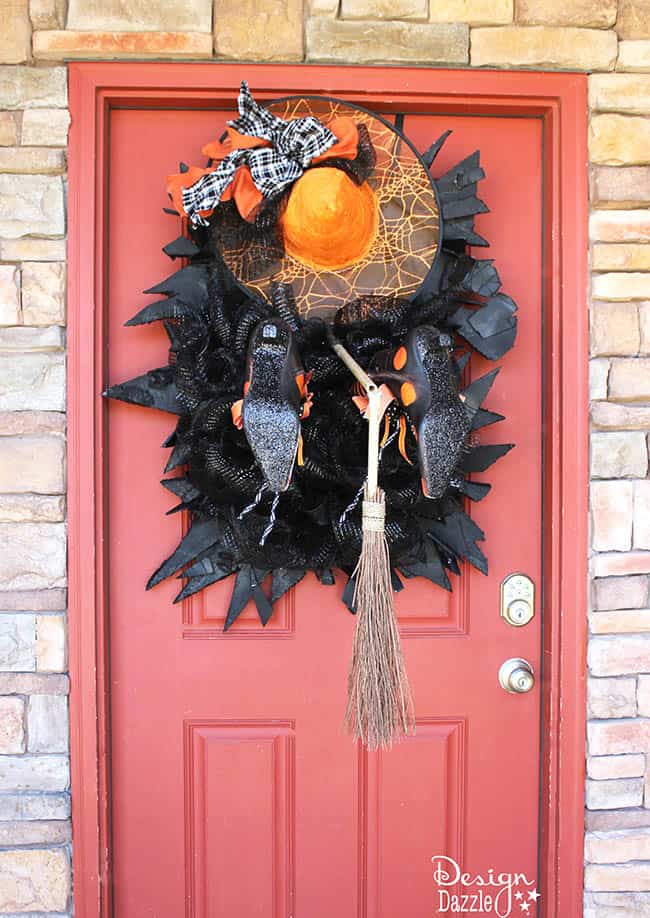 8. Black Cat Pumpkins – Crafts By Amanda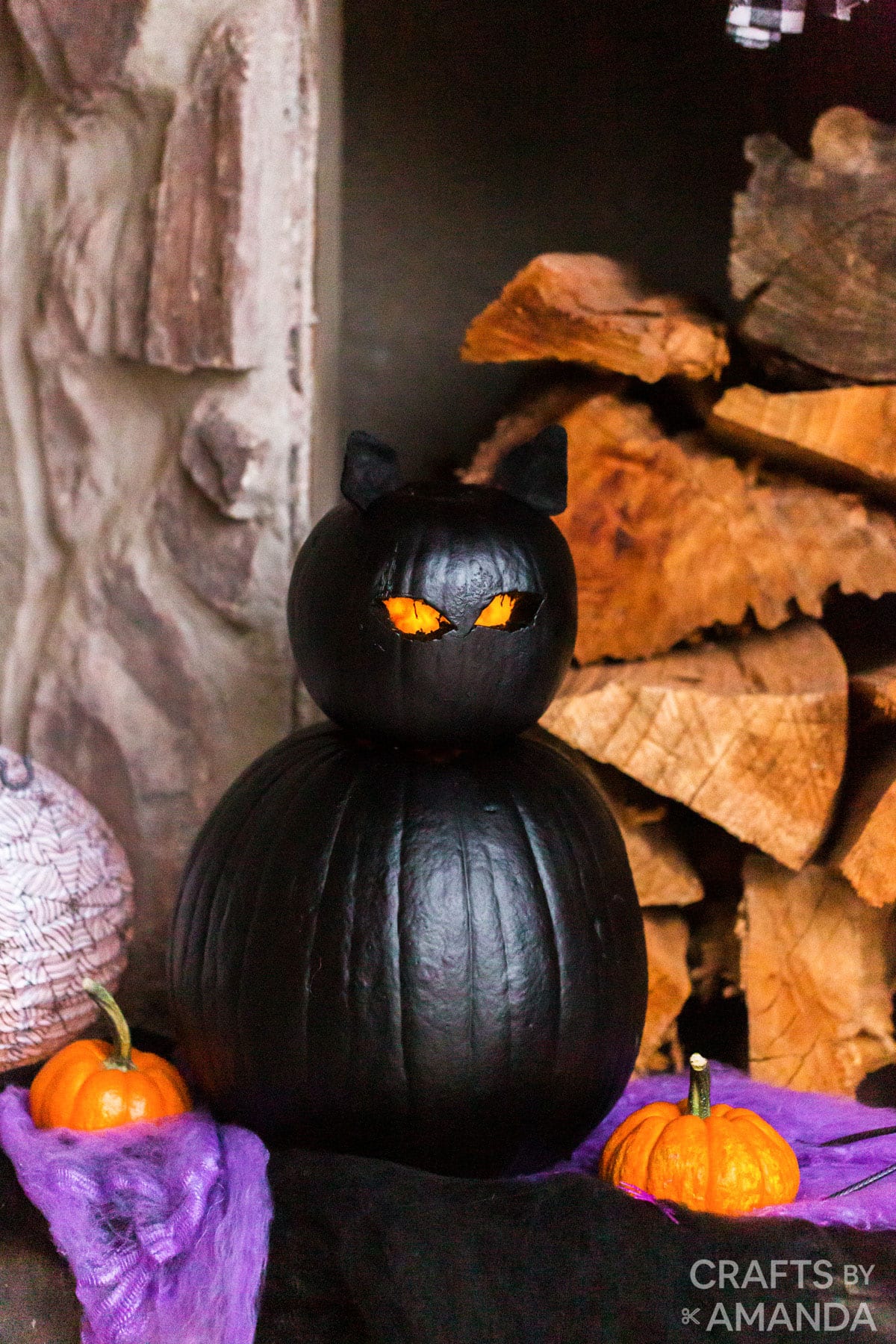 7. Lighted Pumpkin Topiary – DIY Candy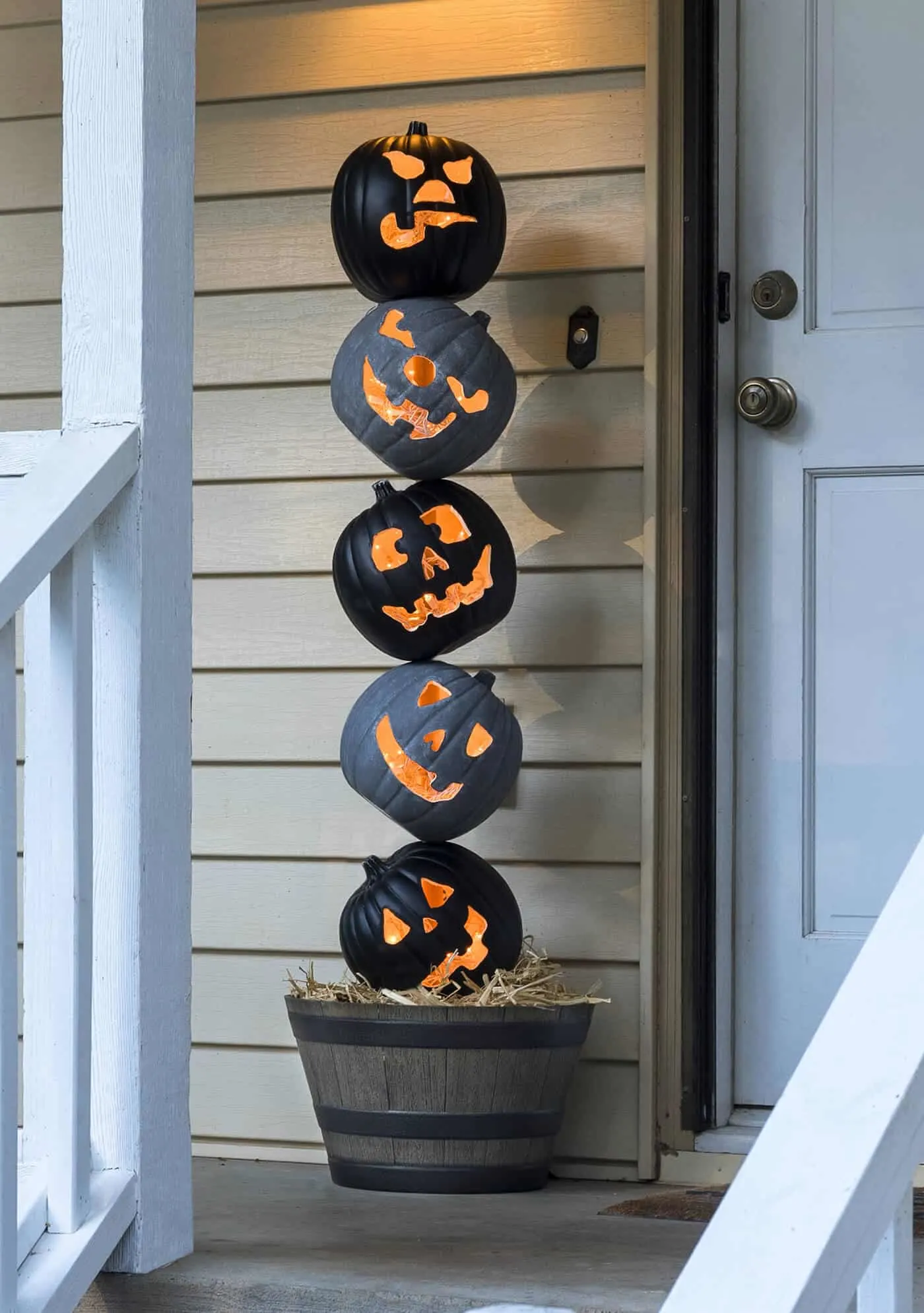 6. Halloween Porch Ghost – Pretty DIY Home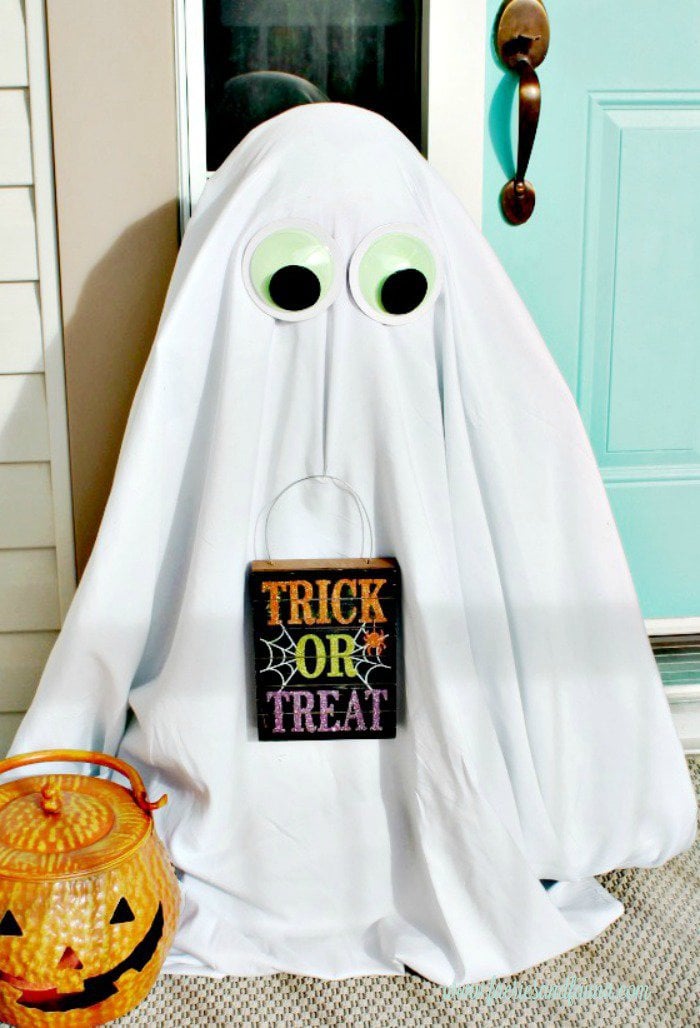 5. Halloween Wooden BOO Sign – Birkley Lane Interiors
4. BOO Door Hanger – Slap Dash Mom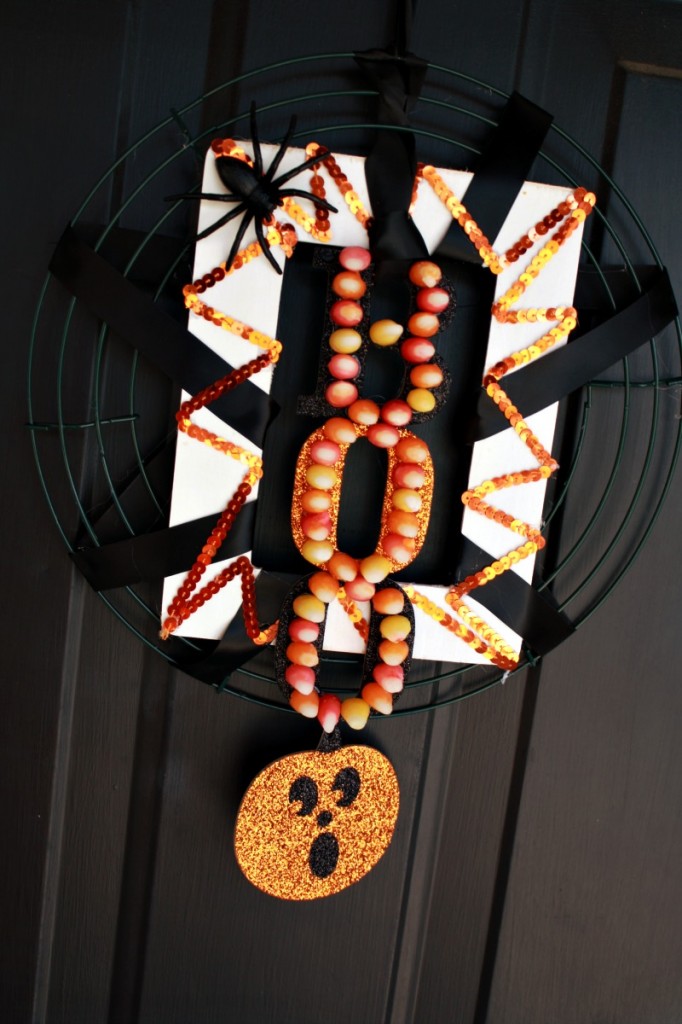 3. DIY Halloween Door Mat – House On Longwood Lane
2. Graveyard Front Porch Decor – Craving Some Creativity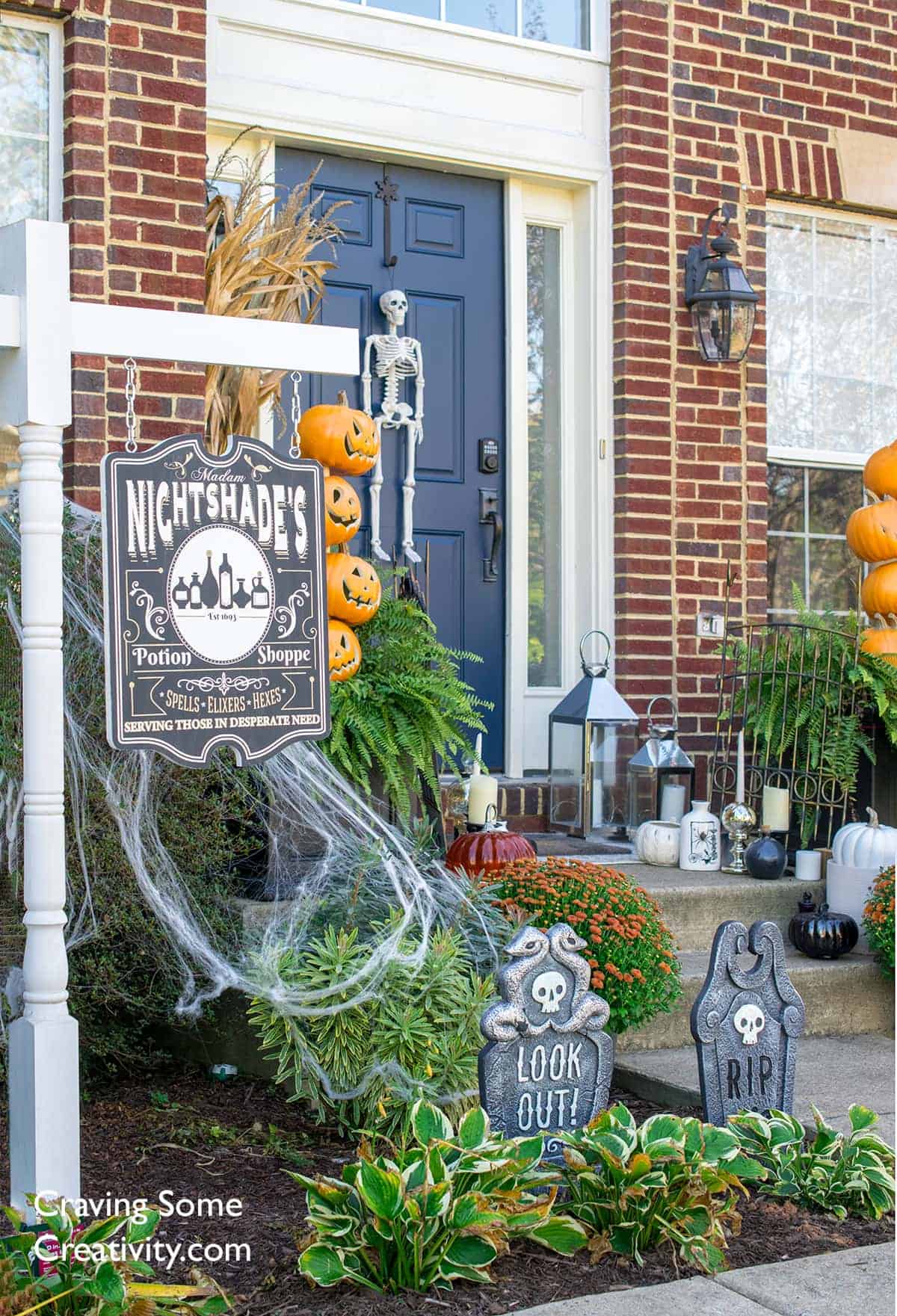 1. Spooky DIY Halloween Chalkboard Tombstones – Made In A Day
FAQs
Q. How can I ensure my Halloween front porch is truly spooky?
To create a truly spooky Halloween front porch, incorporate a combination of creepy props, eerie lighting, and chilling sound effects. The key is to create an immersive and spine-chilling atmosphere that will leave your guests with goosebumps.
Q. Are these decorations safe for kids and pets?
While most props are safe, exercise caution with fog machines and open flames. Keep them out of reach of children and pets to ensure a safe and enjoyable Halloween experience for everyone.
Q. Can I reuse these decorations for next year?
With proper care and storage, many of these decorations can be reused for future Halloweens, saving you money in the long run. Make sure to pack them away safely to keep them in good condition for the next spooky season.
Q. How can I make my front porch scarier than my neighbor's?
Focus on unique and attention-grabbing props, and don't be afraid to get creative with your decorations. Personalize your front porch with spooky elements that reflect your style and add an element of surprise to outshine your neighbor's Halloween decor.
Q. What if I'm on a tight budget for Halloween decorations?
Get crafty! Many spooky decorations can be DIY-ed using simple materials, helping you save money while unleashing your creativity. Look for affordable options at discount stores or repurpose items you already have to create a spine-chilling front porch without breaking the bank.
Q. How do I ensure the safety of my Halloween front porch decor?
Safety is crucial during Halloween. Secure all decorations properly to prevent accidents. Avoid using real flames in candles or lanterns, opt for LED lights instead. Also, ensure walkways are well-lit and free from tripping hazards to keep everyone safe during their visit.
Q. Can I involve my kids in decorating the front porch for Halloween?
Absolutely! Decorating the front porch can be a fun and bonding activity for the whole family. Choose age-appropriate decorations and let your kids get creative with pumpkins, crafts, and spooky signage. Supervise them while handling decorations to ensure a safe and enjoyable experience for all.
Q. How can I create a haunted theme for my front porch on a small budget?
Creating a haunted theme on a budget is possible. Opt for DIY decorations using materials like cardboard, paper, and paint. Look for affordable Halloween decor at dollar stores or thrift shops. You can also repurpose old items and add cobwebs or fake spiders to give them a spooky touch. With a little creativity, you can achieve a haunted front porch without spending a fortune.
Now comes the important question… Which of these Halloween front porch decor did you like the most? Please let me know in the comments.
Few more Halloween decor!!!
Want to save this for later? Post these Halloween Front Porch Decor to the "Halloween Decor" OR "Front Porch Decor" Board!