Wake up to the cozy flavors of fall with savory, fun, and quick breakfast ideas that will satisfy a hungry crowd and add a personal touch to your morning meals.
Embrace the seasonal bounty and let your culinary creativity shine as you whip up delightful dishes perfect for crisp autumn mornings.
From fluffy pumpkin pancakes and overnight oats, these ideas will delight taste buds and warm hearts.
Add your personal touch by customizing the ingredients, experimenting with flavorful toppings, and presenting your creations with flair.
With simple and easy-to-follow recipes, even novice cooks can achieve breakfast brilliance.
So gather your kitchen essentials, ignite your breakfast spirit, and let's savor the joys of fall with a crowd-pleasing and personalized breakfast spread.
Get ready for a delicious start to your day with savory, fun, and quick breakfasts tailored just for you and your loved ones!
10 Must-Try Fall Produce For Breakfast
The enchanting combination of warm spices, seasonal fruits, and comforting ingredients creates a symphony of tastes that evoke the essence of autumn.
This comprehensive guide will introduce you to ten must-try harvest flavors for your fall breakfasts, ranging from the iconic pumpkin spice to the sophisticated sweetness of pears.
With these delectable recipes, your mornings will be filled with joy and deliciousness.
1. Pumpkin – The Versatile Fall Star
Pumpkin is the quintessential symbol of the fall season, and its versatility in the kitchen makes it a must-try produce for breakfast.
Not only is pumpkin delicious in classic pumpkin pies but it can also be used in a variety of breakfast dishes to add a cozy and comforting touch.
Whip up fluffy pumpkin pancakes, where the earthy pumpkin flavor pairs perfectly with warm spices.
For a heartier breakfast, opt for spiced pumpkin oatmeal, a delightful bowl of goodness that's both nutritious and satisfying.
Additionally, pumpkin smoothies are a refreshing way to kickstart your morning, blending the natural sweetness of pumpkin with a hint of fall spices.
2. Apples – Nature's Sweet and Crunchy Gift
Apples are nature's sweet and crunchy gift during the fall season.
With numerous apple varieties available, there's a perfect match for every taste preference.
Incorporate apples into your breakfast routine by slicing them over a bowl of creamy Greek yogurt, adding a burst of natural sweetness and texture.
For a convenient and delicious option, blend them into apple cinnamon smoothies, combining the goodness of apples with the warm comfort of cinnamon.
If you prefer a wholesome and homemade breakfast, try baking apple cinnamon granola, creating a delightful mix of oats, nuts, and dried apples, all toasted to perfection.
3. Sweet Potatoes – Nutritious Morning Fuel
Sweet potatoes are a nutritional powerhouse and a fantastic addition to your fall breakfast options.
These vibrant root vegetables are rich in fiber, vitamins, and minerals, providing a healthy and satisfying start to your day.
Consider making sweet potato hash with eggs, where the tender sweetness of the potatoes complements the savory flavors of eggs and spices.
Alternatively, indulge in sweet potato muffins, combining the goodness of sweet potatoes with the comforting warmth of autumn spices like cinnamon and nutmeg.
For a quick and easy breakfast, try sweet potato toast, a unique and wholesome twist on traditional toast, topped with creamy avocado or nut butter.
4. Cranberries – Tangy Burst of Fall Joy
Cranberries are synonymous with the fall season, and their tangy burst of flavor adds a joyful touch to your breakfast.
Sprinkle dried cranberries over your morning cereal or yogurt, infusing your breakfast with a delightful tartness.
To amplify the cranberry goodness, blend them into cranberry-orange smoothies, where the zesty citrus balances the tanginess of cranberries.
For a more indulgent treat, simmer cranberries into a luscious cranberry compote, perfect for drizzling over pancakes or waffles.
Embrace the festive spirit of fall by incorporating cranberries into your breakfast dishes, adding a touch of vibrant color and zingy taste to your mornings.
5. Pears – Elegance on a Plate
Pears exude elegance and sophistication, making them an ideal fall produce item for a refined breakfast experience.
Poach pears in a spiced syrup infused with cinnamon and cloves, creating a visually stunning and flavorful addition to your breakfast table.
Pair the poached pears with creamy Greek yogurt and a drizzle of honey for a heavenly combination.
If you prefer simplicity, slice fresh pears over your morning bowl of oats, adding a subtle sweetness and juicy texture to the dish.
With their delicate and versatile nature, pears are sure to elevate your breakfast to a whole new level of elegance and taste.
6. Butternut Squash – Creamy and Nutty Goodness
Butternut squash boasts a rich and nutty flavor, making it an excellent choice for fall breakfasts.
One delightful option is to create a velvety butternut squash soup, warming you up on crisp autumn mornings.
For a nutritious and creamy twist, blend butternut squash into a smoothie, combining it with bananas, nut milk, and a pinch of cinnamon.
Alternatively, roast butternut squash and serve it with a sprinkle of cinnamon for a simple and wholesome breakfast side dish.
Don't shy away from experimenting with this versatile squash to discover new ways to enjoy its delightful creamy and nutty goodness in your morning meals.
7. Grapes – Bursting with Natural Sweetness
Grapes, with their natural sweetness and juiciness, are a delightful addition to your fall breakfast spread.
Simply snacking on fresh grapes offers a refreshing burst of natural sweetness and hydration to start your day on a healthy note.
For a creative and cooling breakfast treat, freeze grapes and blend them into a refreshing grape slushie, perfect for warm fall mornings.
Alternatively, pair grapes with cheese and whole-grain crackers to create a balanced and delicious morning snack.
Embrace the simplicity and goodness of grapes as they provide a guilt-free way to satisfy your sweet cravings while maintaining a nutritious breakfast.
8. Persimmons – Unique Fall Delicacy
Persimmons are a unique and lesser-known fall delicacy, offering a delightful flavor and texture to your breakfast options.
Slice fresh persimmons and add them to your fruit salad, infusing the dish with their distinct honey-like sweetness.
Alternatively, create a luscious persimmon chia seed pudding, where the smooth and silky texture of the fruit pairs perfectly with the nutritious chia seeds.
Enjoy persimmons as a standalone treat, savoring their unique taste and nutritional benefits.
Embrace the novelty of persimmons during the fall season, exploring their culinary potential and making them a star ingredient in your breakfast repertoire.
9. Cauliflower – Unexpected Yet Satisfying
Though not commonly associated with breakfast, cauliflower offers surprising versatility and satisfaction to your morning meals.
For a low-carb and nutritious option, make cauliflower rice and use it as a base for a savory breakfast bowl, complementing it with sautéed vegetables, a protein source, and a drizzle of your favorite sauce.
If you're feeling adventurous, bake cauliflower frittatas, a creative twist on traditional egg-based frittatas, offering a delightful combination of flavors and textures.
Don't hesitate to incorporate cauliflower into your breakfast routine, as its subtle flavor and nutrient density make it a valuable addition to your morning plate.
10. Figs – Nature's Sweet and Chewy Jewels
Figs, with their natural sweetness and chewy texture, are a true delight during the fall season.
Add a touch of luxury to your breakfast by topping your morning toast with fresh figs and creamy ricotta cheese, creating a heavenly balance of flavors.
For a quick and indulgent option, blend figs into a fig and almond milkshake, where the luscious fruit blends perfectly with nutty undertones.
Enjoy figs as a standalone snack, appreciating their natural sweetness and nutritional benefits.
Embrace the rich taste and velvety texture of figs, making them a gem in your fall breakfast menu for a truly delightful morning experience.
Easy Fall Breakfast Ideas For A Crowd
" Affiliate links are provided for your convenience, please read my disclosure for more information."
30. Cinnamon Swirl Pumpkin Bread – Butter And Bliss
29. Baked Overnight Pumpkin French Toast – The Recipe Rebel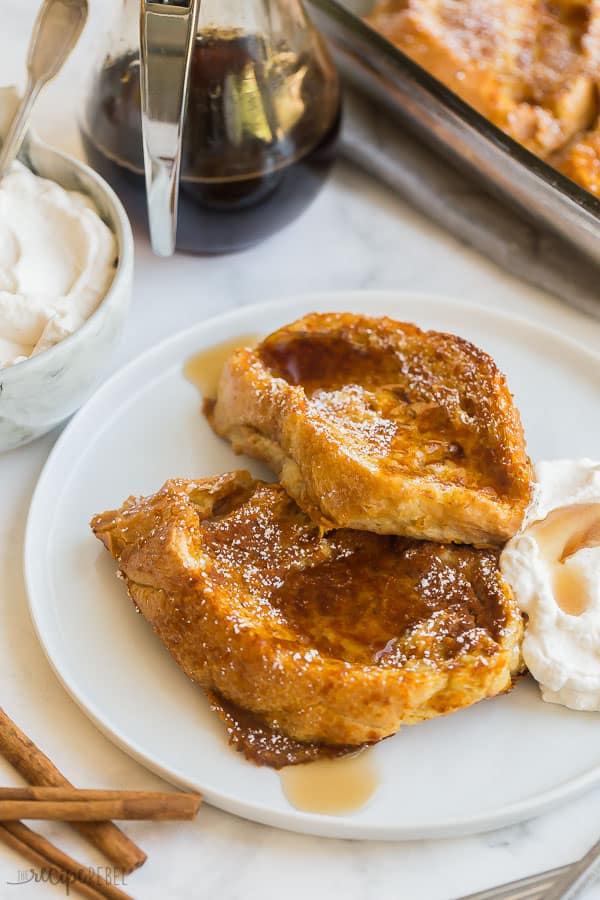 28. Pumpkin Spice Maple Bacon Waffles – Mom On Timeout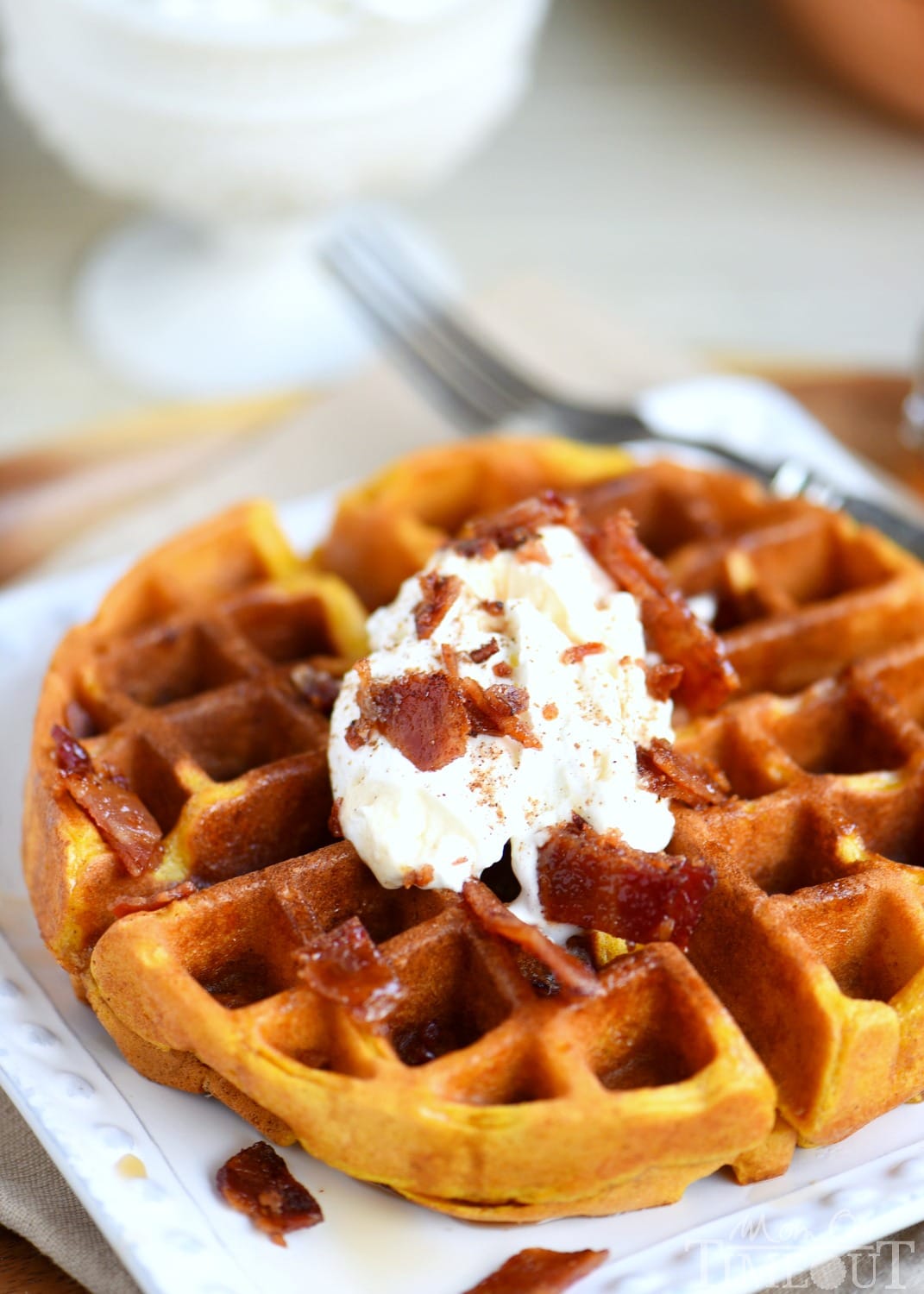 27. Baked Pumpkin Nutella French Toast – Handle The Heat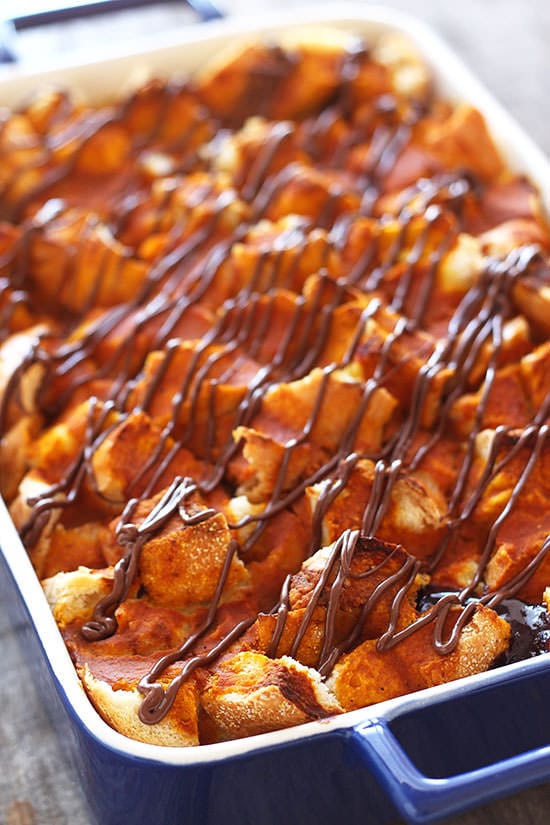 26. Soft-Baked Apple Cinnamon Rolls – Cloudy Kitchen
25. Pumpkin Scones – Gimme Some Oven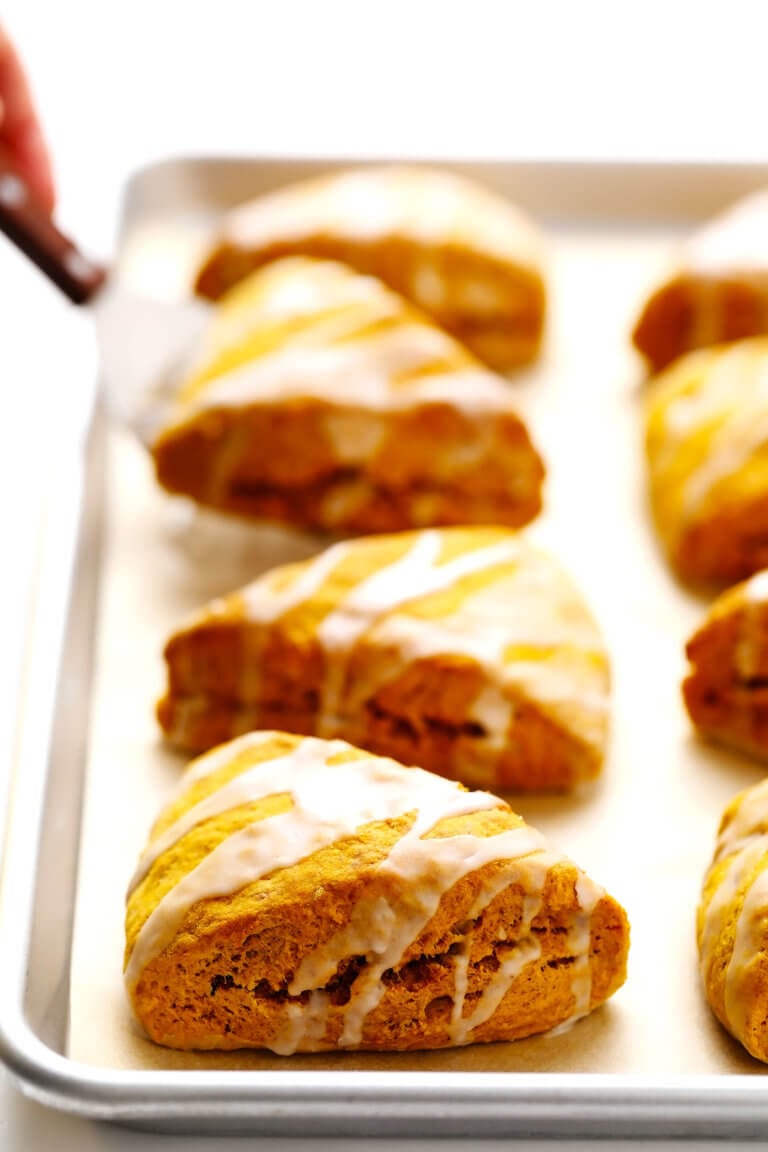 24. Pumpkin Waffles – The Lazy Dish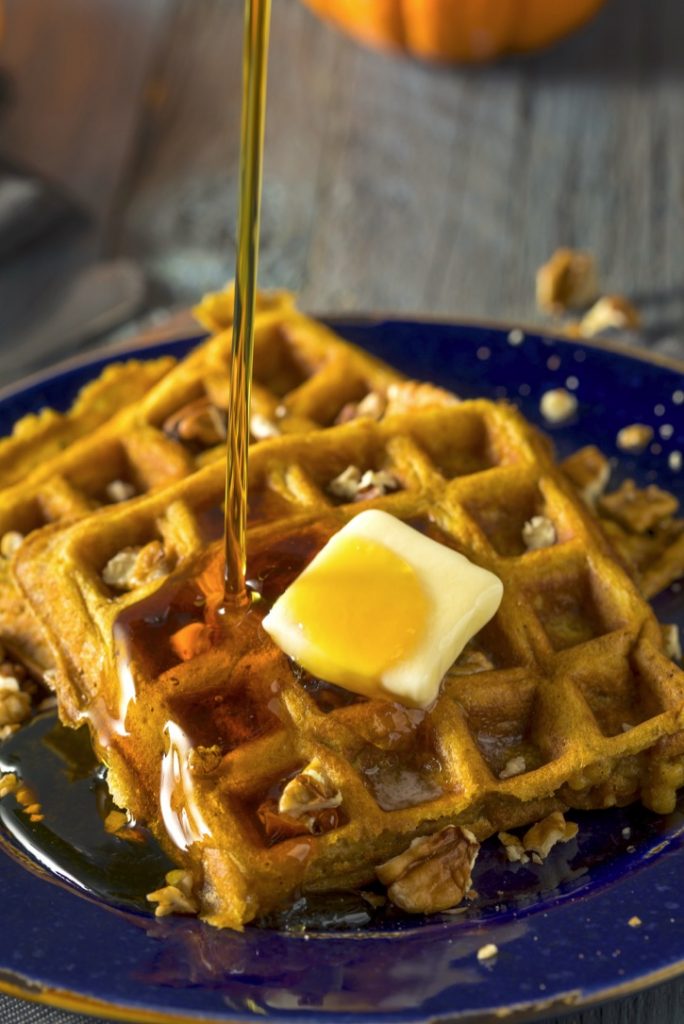 23. Pumpkin Cinnamon Roll Bake – Averie Cooks
22. Apple Pie Smoothie Bowl – Pirely Kaylie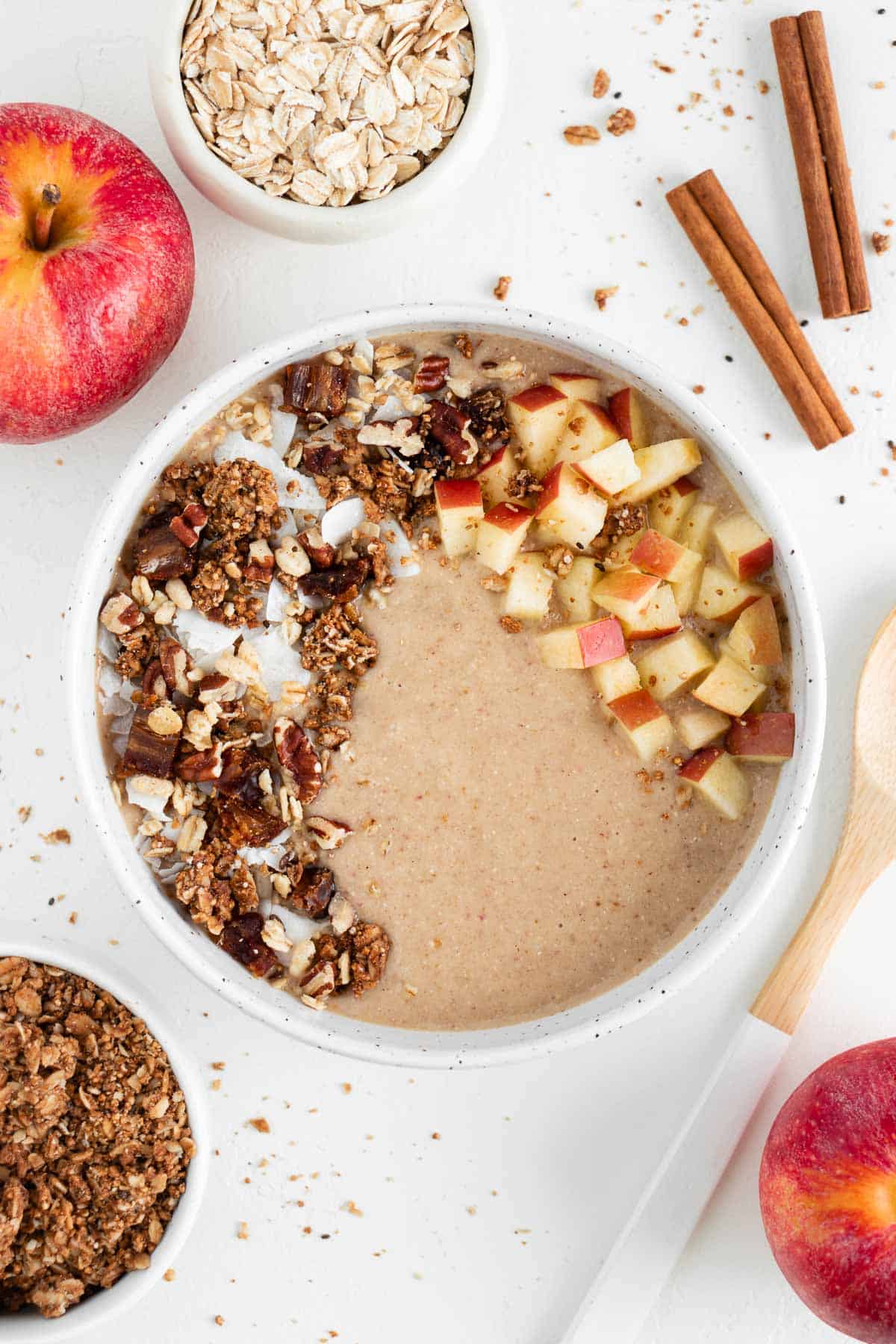 21. Caramel Apple Cider – I Heart Naptime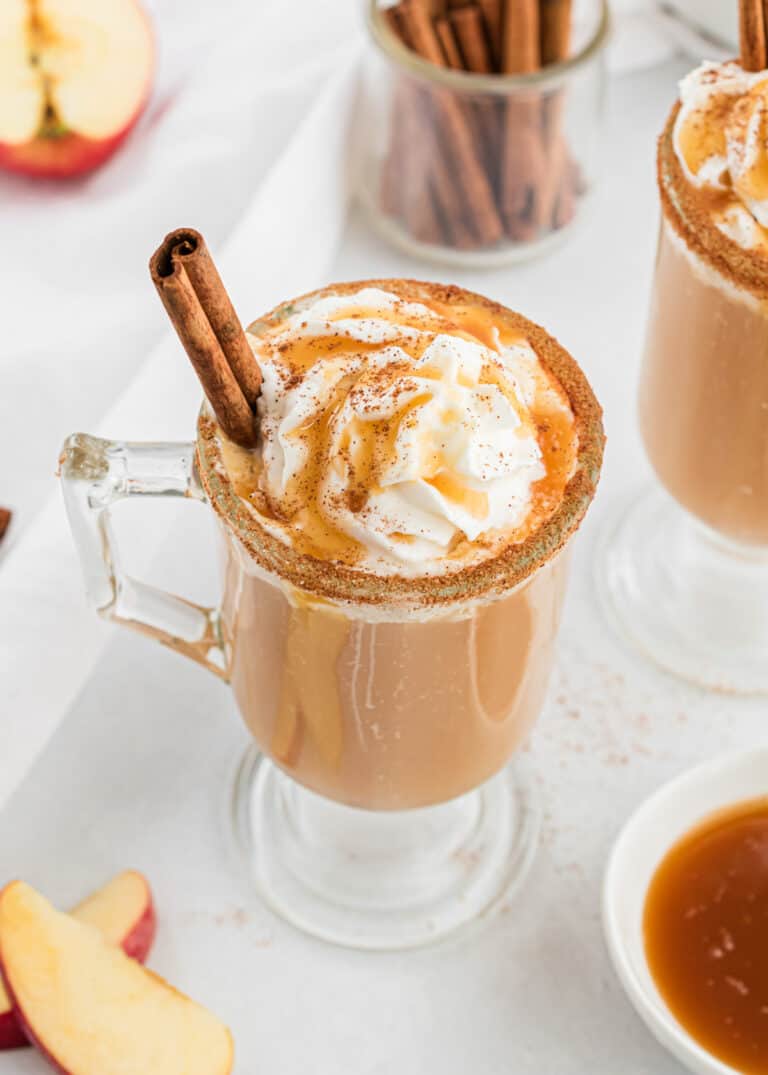 20. Pumpkin French Toast Casserole – Just So Tasty
19. Homemade Apple Cinnamon Waffles – Midget Momma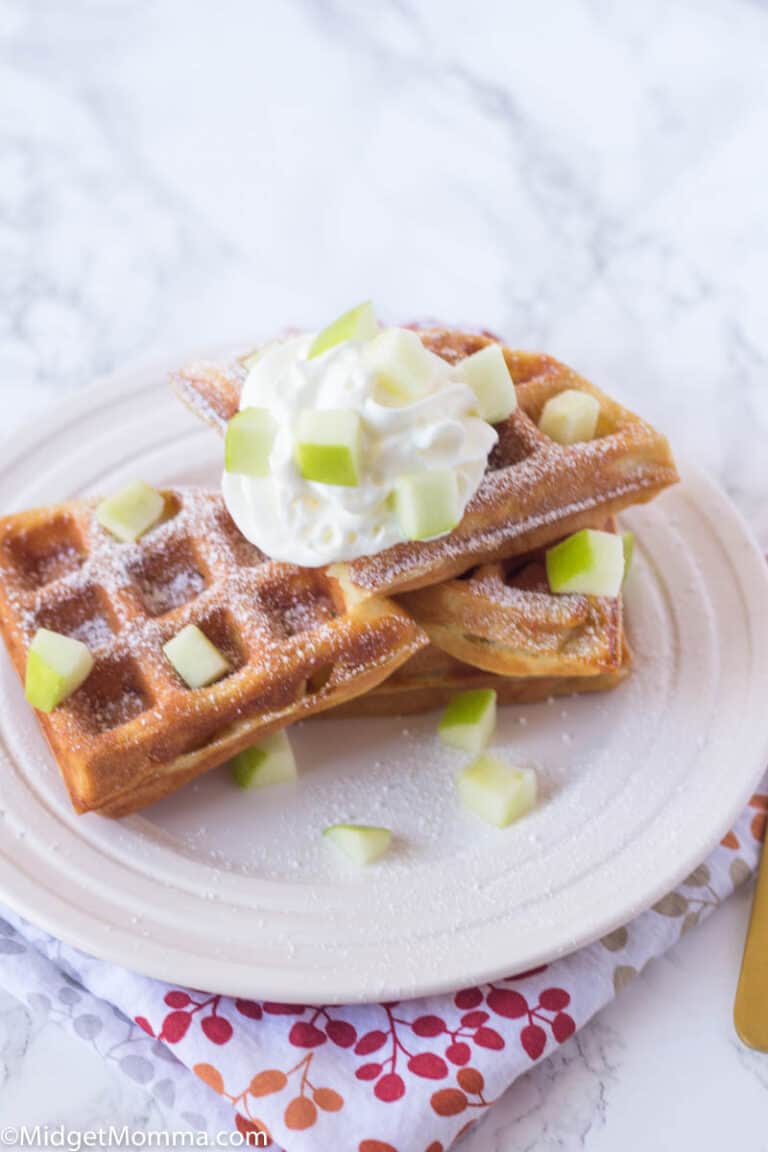 18. Pumpkin French Toast – Just So Tasty
17. Apple Cinnamon Overnight Oats – Recipe Runner
16. Overnight Pumpkin Spice Baked French Toast Casserole – Life Love And Sugar
15. Apple Pie Overnight Oats – The Littlest Crumb
14. Apple Pancakes With Oats – Beauty Bites
13. Bacon & Egg Breakfast Pockets – Smart School House
12. Baked Pumpkin Donuts with Maple Glaze – Mon On Timeout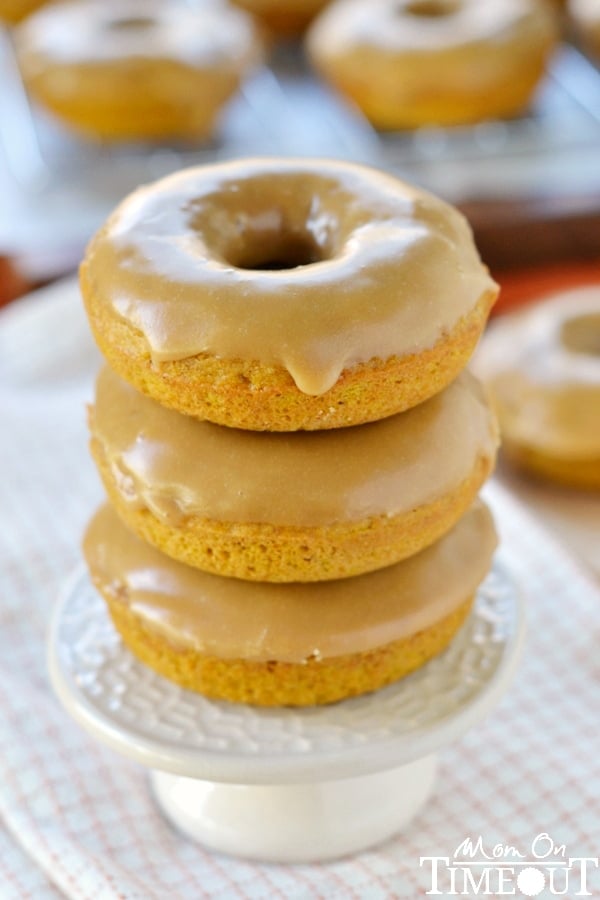 11. Pecan Pumpkin Pie French Toast Roll Ups – Tidy Mom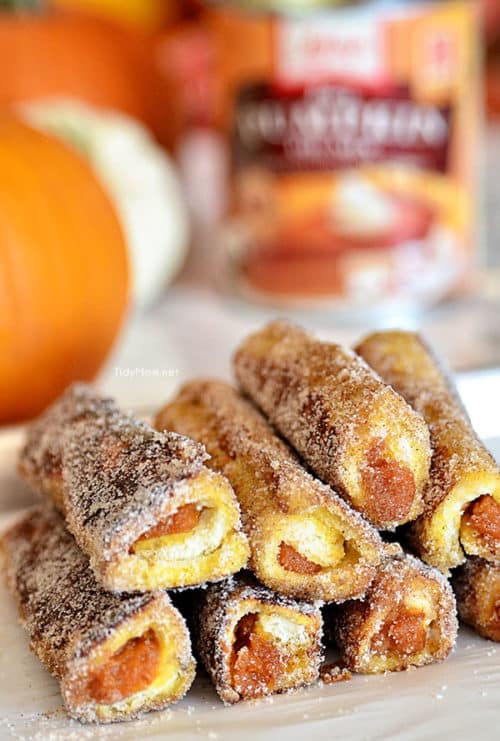 10. Pumpkin French Toast – Life Made Simple Bakes
9. Pumpkin Waffles with Pancake Mix – Lynn's Way Of Life
8. Pumpkin French Toast Roll-Ups – The Novice Chef Blog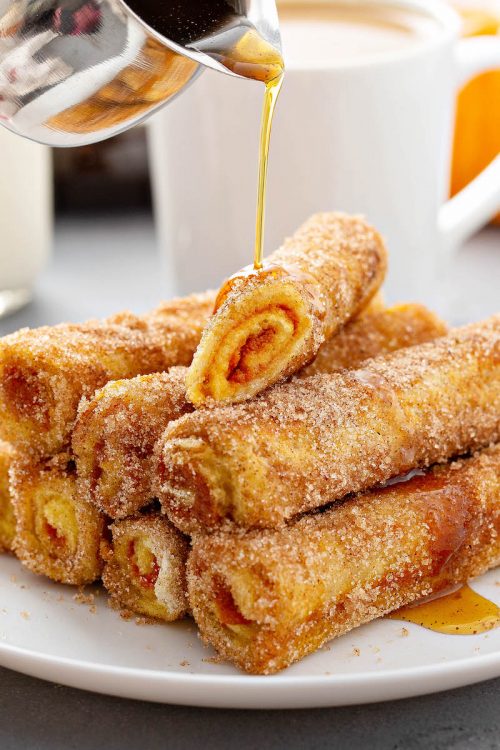 7. Pumpkin Pie Overnight Oats – Downshiftology
6. Apple Fritters – Small Town Woman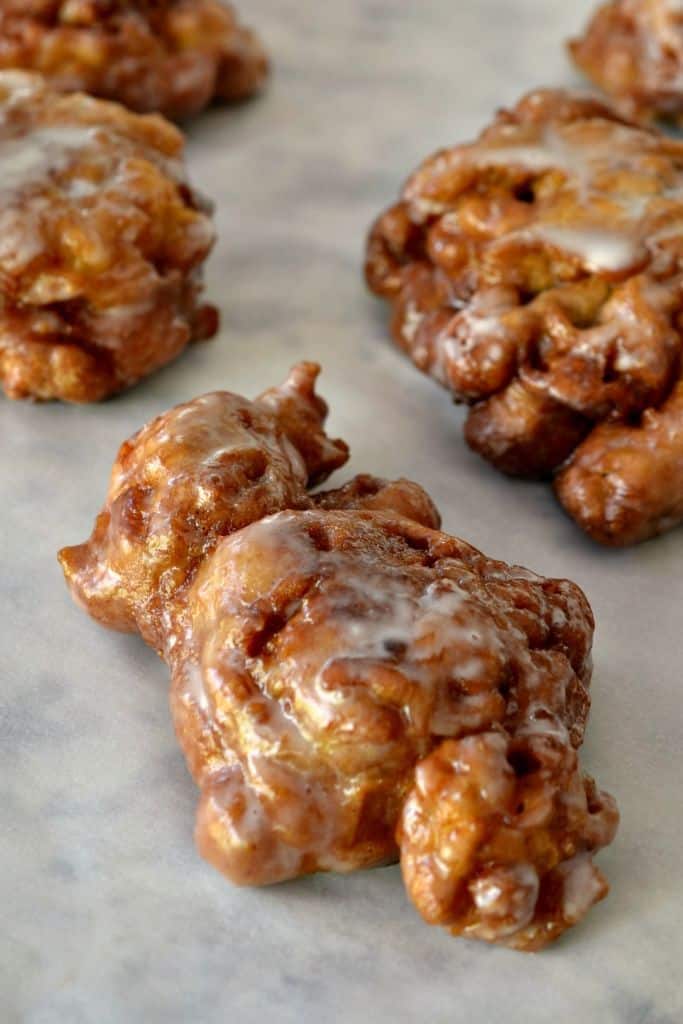 5. Apple Cider Donut Pancakes – Broma Bakery
4. Maple Bacon Cinnamon Rolls – The Soccer Mom Blog
3. Pumpkin Spice Waffle -Damn Delicious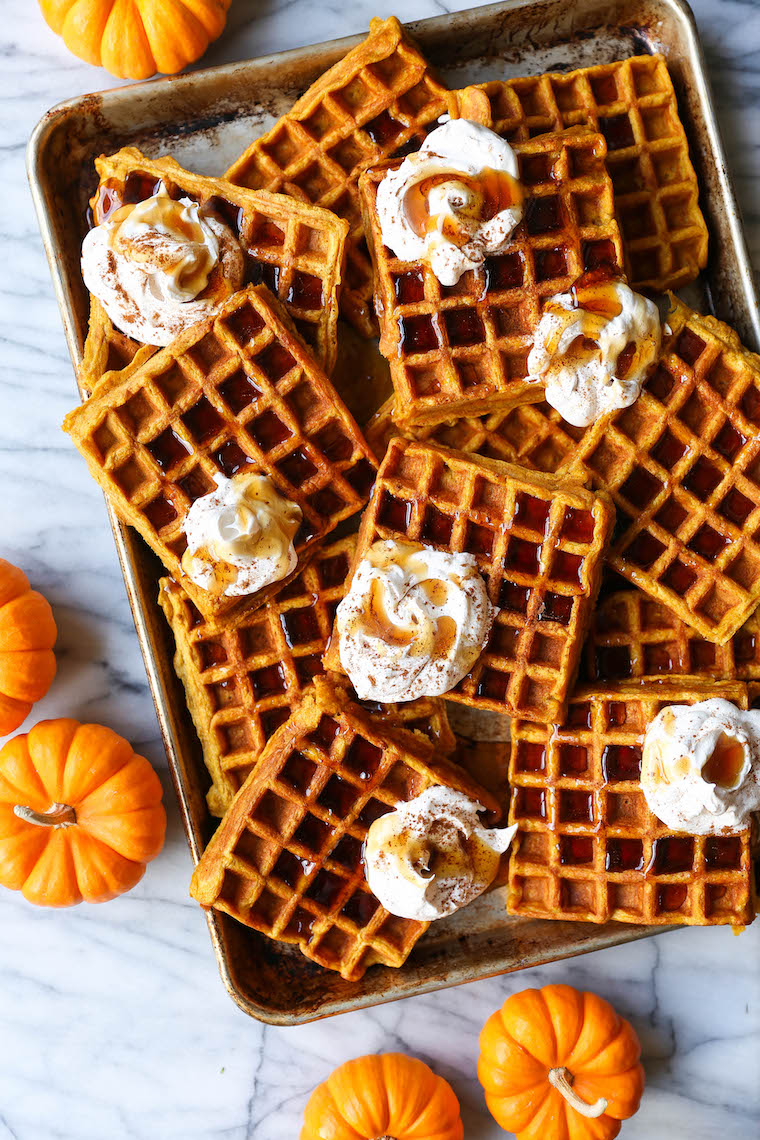 2. Apple Strudel – Small Town Woman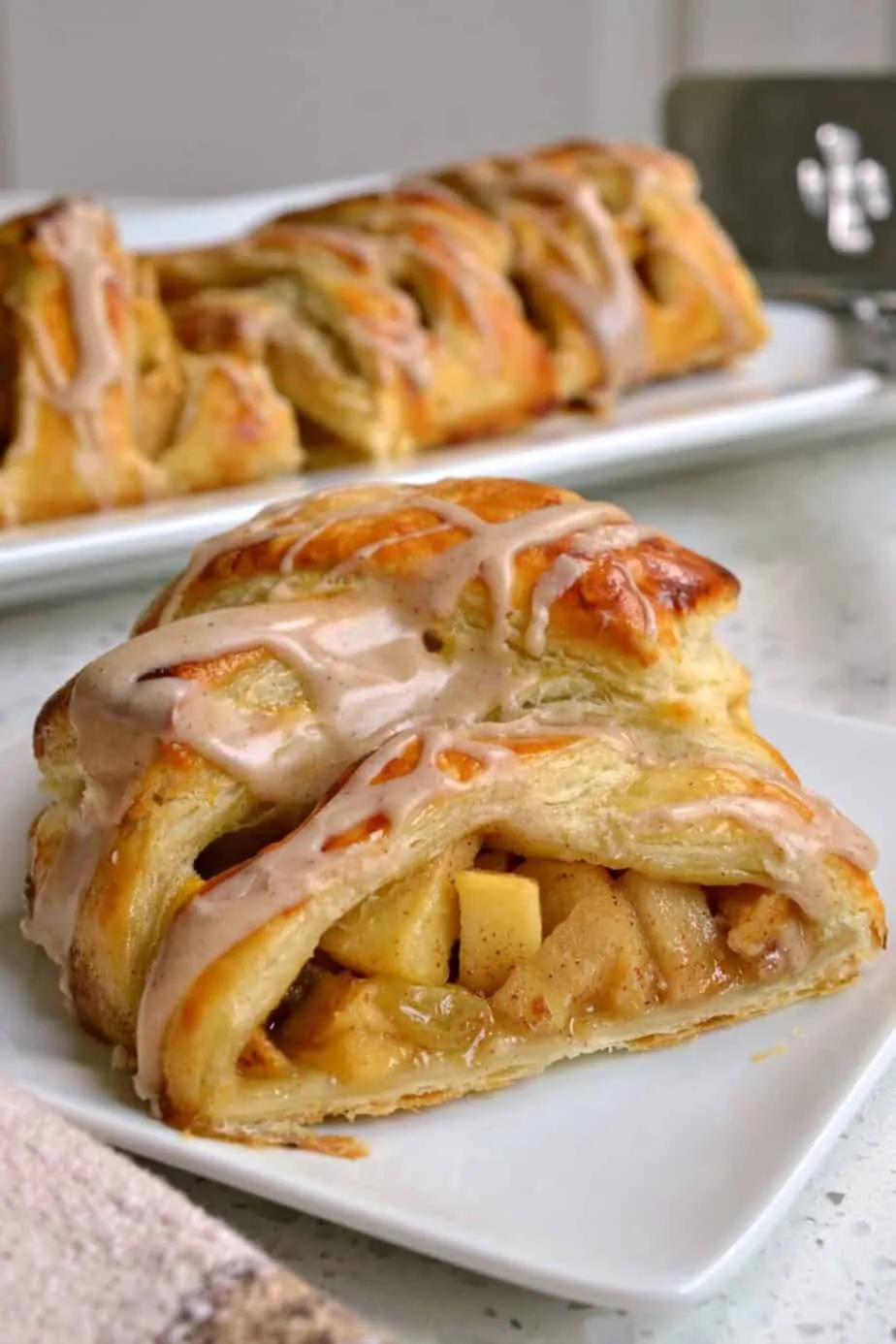 1. Cinnamon Apples – Joy Food Sunshine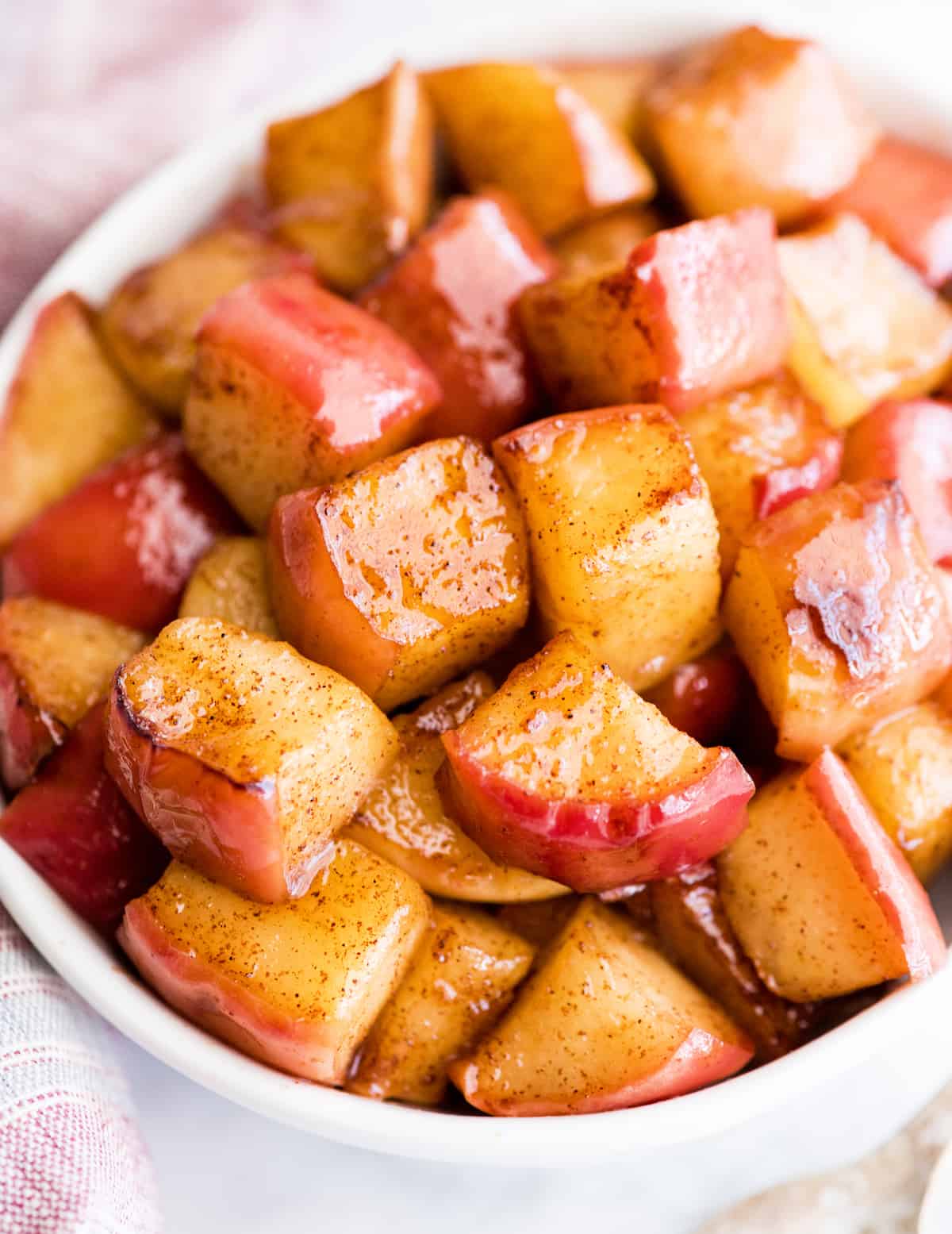 FAQs
Q. Are these fall produce items readily available during the season?
Yes, during the fall season, these produce items are abundant and readily available at local markets and grocery stores, ensuring you can enjoy their delicious flavors and nutritional benefits.
Q. Can I freeze these fruits and vegetables for later use?
Absolutely! Many of these fall produce items can be frozen for later use, allowing you to enjoy their goodness even when they are out of season, ensuring you have access to nutritious and flavorful ingredients all year round.
Q. Are there any specific health benefits associated with these fall produce options?
Indeed, these fall produce items are packed with essential vitamins, minerals, and antioxidants, contributing to improved overall health and well-being. Incorporating these nutrient-rich foods into your breakfast can support your immune system, boost energy levels, and promote a balanced diet.
Q. How can I incorporate these ingredients into my breakfast routine?
You can use these fall produce items in various breakfast recipes, including smoothies, oatmeal, yogurt bowls, toasts, and even savory dishes like frittatas and hashes. Get creative in the kitchen and explore different combinations to find your favorite ways to enjoy these seasonal delights.
Q. Can I mix and match these ingredients to create unique breakfast combinations?
Absolutely! Feel free to experiment and combine different fall produce items to create personalized and delicious breakfast combinations. Mixing and matching these ingredients can lead to delightful flavor profiles and enjoyable breakfast experiences.
Q. Are there any allergy considerations for these fall produce options?
While these fall produce items are generally safe for most people, it's essential to be aware of any specific allergies or sensitivities. For instance, some individuals may be allergic to certain fruits like apples or grapes. Always check for any allergies or intolerances before incorporating these ingredients into your breakfast menu.
Q. Can I find unique varieties of these fall produce items to try?
Definitely! Beyond the classic varieties, many farmers' markets and specialty stores offer unique and heirloom varieties of these fall produce items. Explore the selection of apples, pumpkins, and other fruits and vegetables to discover new and exciting flavors for your breakfast creations. Trying different varieties can add an element of novelty and excitement to your fall breakfast routine.
Now comes the important question… Which fall breakfast ideas do you like the most? Please let me know in the comments.
Few more fall recipes!!!
Want to save this for later? Post these Fall Breakfast Ideas to the "Fall Recipes" OR "Breakfast Ideas" Board!