Do you want finger foods and small bite Easy Appetizers for Party that are simple to make and can easily feed a crowd?
Party food has never been so simple to prepare and so tasty. So, here are over 50 Best Small Bite Easy Appetizers for Party to Try.
Whether you're throwing a formal event, a children's birthday party, or a casual game night, these best easy appetizers for a party will satisfy even the pickiest guests.
Any of these easy appetizers for a party will be a success at your next party, I promise it. There's really something for everyone here. Even the pickiest of eaters will enjoy them.
Small Bite Appetizers For Party
" Affiliate links provided for your convenience, please read my disclosure for more information."
Buy these recommended products here:
55. Greek Salad Skewers
This quick and simple cold party appetizer is not only vegetarian, gluten-free, low-carb, and healthy—it also wins over the crowd! It only requires 5 basic ingredients and takes only a few minutes to put together.
The BEST last-minute party food idea for birthdays, girls' nights, game days, brunches, potlucks, or any other occasion where you need a delicious dish for finger foods.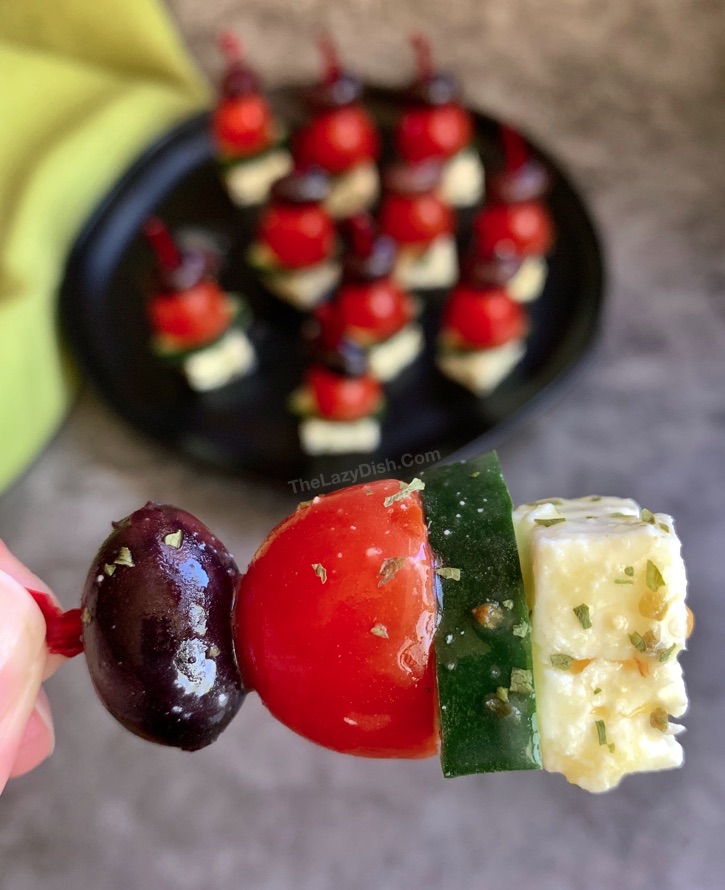 54. Keto Stuffed Mushroom
Sausage, peppers, and cheese are plenty in these simple Keto Jalapeno Popper Stuffed Mushrooms. With only 5 net carbs per dish, this is the ideal low-carb keto dinner or appetizer!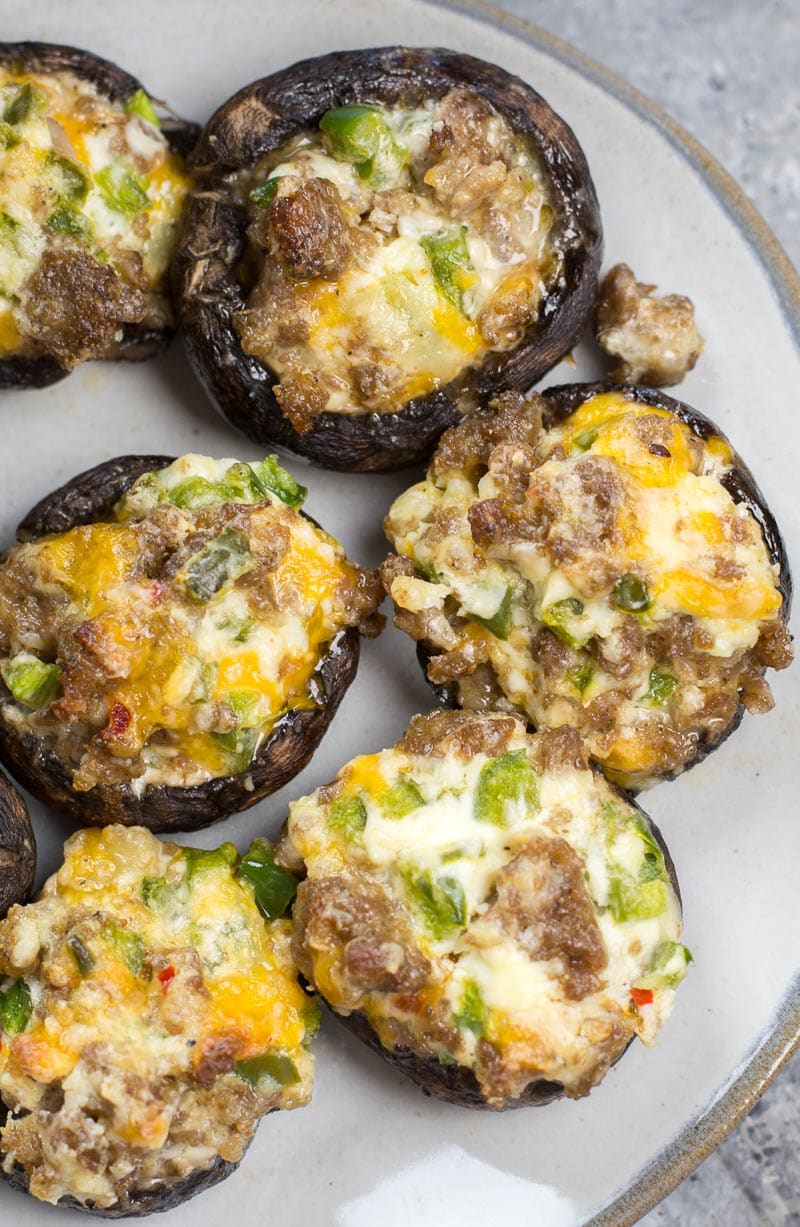 53. Keto Deviled Eggs
Mayo, Dijon, lemon, green onions, bacon, and smoky paprika are used in this recipe for Deviled Bacon and Eggs. Then additional paprika, bacon, and green onion are added!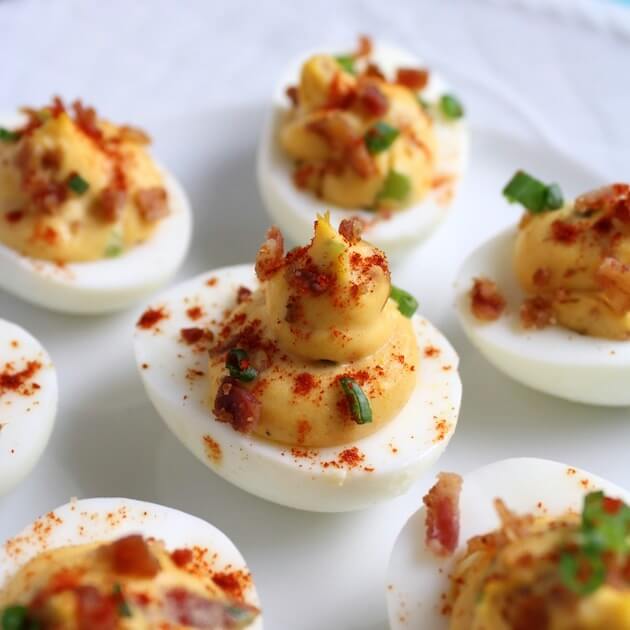 52. Crab Stuffed Mushrooms – Crab Appetizers
These delicate crab-filled mushrooms, dripping with melted cheese and spicy crabmeat, are ready in only 20 minutes.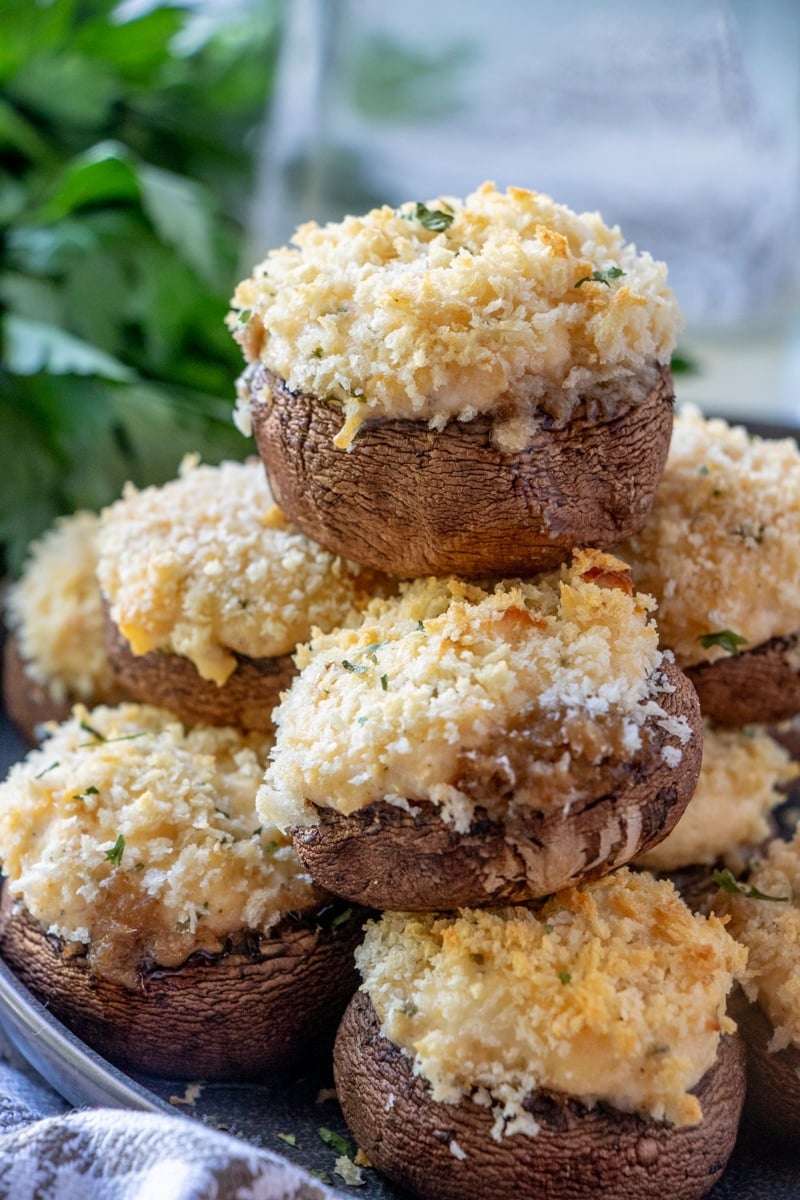 51. Smoked Salmon Appetizer Bites
These cucumbers and smoked salmon appetizer bites are both tasty and attractive. They're a favorite for any occasion and make a great light start to dinner. And don't worry, putting them together is a lot easier (and faster) than it looks.
50. Tuna Cucumber Tea Sandwiches
Bite-sized food is a lot of fun, and these Tuna Cucumber Tea Sandwiches are just the right size to put in your mouth! They're lovely and really tasty!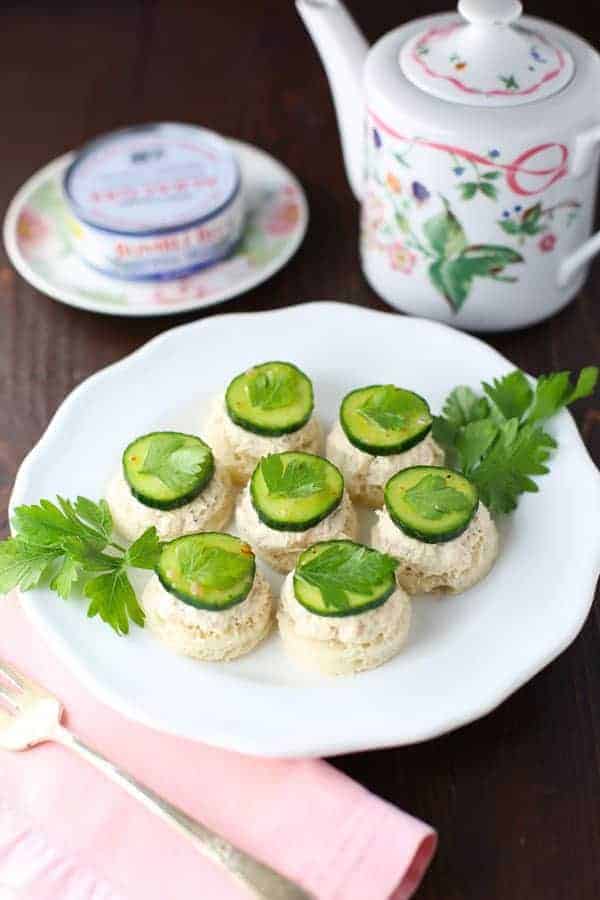 49. Tostadas With Chicken Guacamole and Beans
These Tostadas with Chicken Beans and Guacamole are great for a quick dinner! You'll be loving every bite of these because they're stacked high with layer after layer of delectableness.
It's one of those delicious recipes on which the entire family can agree!
48. Cheesy Ground Beef Empanadas
Cheesy Ground Beef Empanadas with vegetables and meat wrapped in flaky pie crust are an irresistibly fun and delicious lunch that the whole family will enjoy.
47. Baked Spinach Mushroom Quesadillas
These are crispy, tasty, and packed with nutrients. Moreover, baking these quesadillas allows you to make a large batch at once, allowing you to serve your hungry family fast and simply!
This is one of the go-to meals for busy weeknights because it can be on the table in less than 30 minutes and everyone will love it.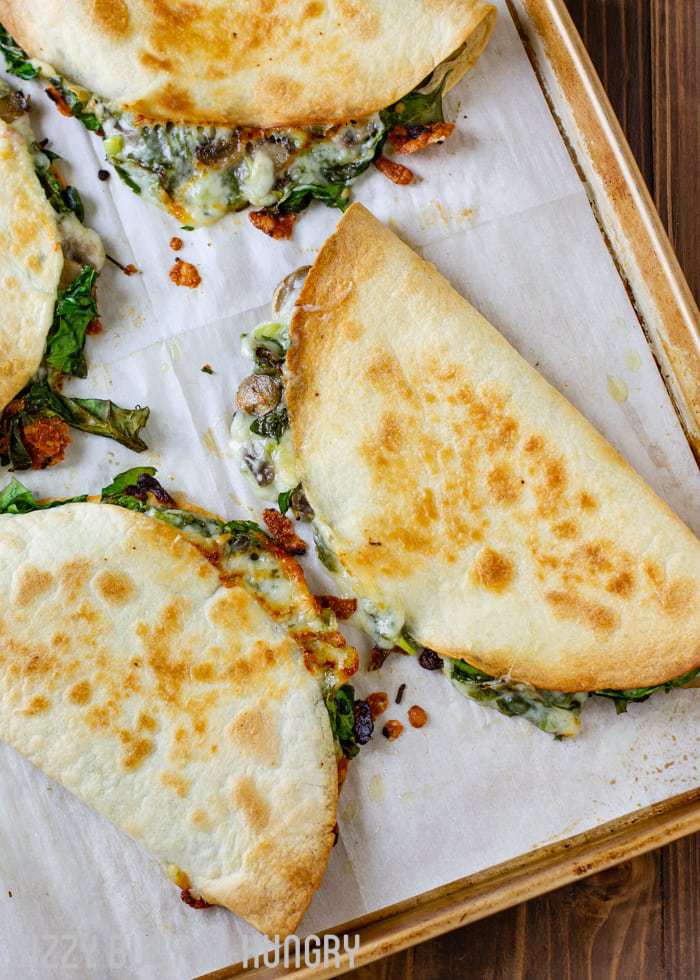 46. Bacon Brown Sugar Chicken Bites
With only five ingredients, Bacon Brown Sugar Chicken Bites are the perfect salty, sticky, sweet, and crispy appetizer for the holidays and game day!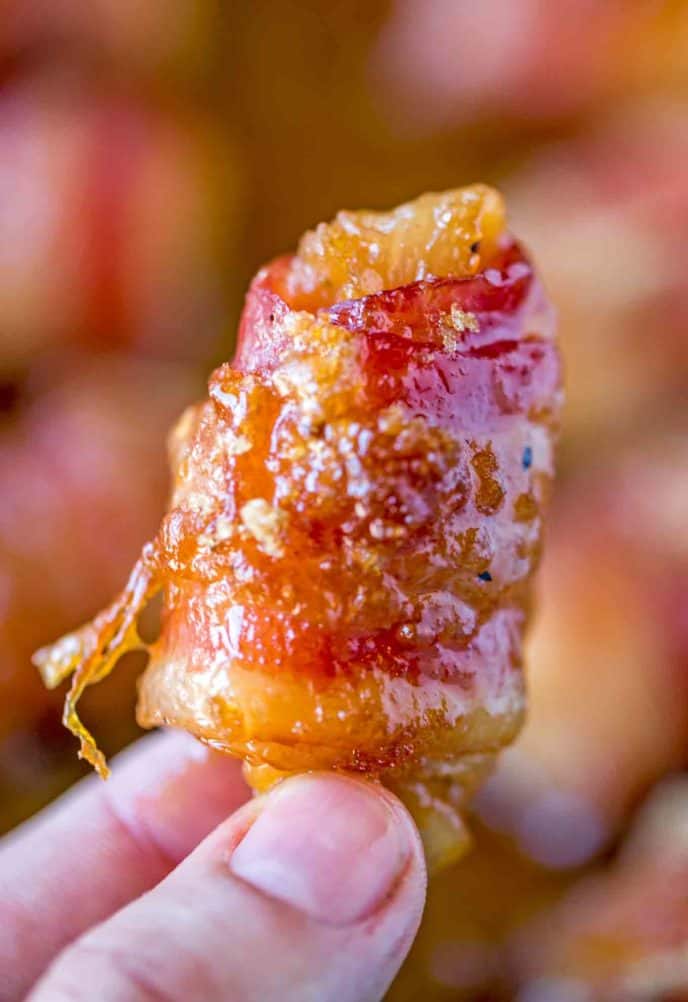 45. Loaded Veggie Summer Rolls with Cashew Tahini Dip
Learn how to make these Loaded Veggie Summer Rolls as well as the simplest cashew butter
. This cashew tahini dip can be used on toast or anywhere else your heart wants – which could mean on your finger, on a straight flight into your mouth.
44. Greek Tortilla Pinwheels
This time of year, many of us are looking for party appetizer ideas. But, let's face it, we don't want to spend too much time making them. Enter these simple and delicious Greek tortilla pinwheels!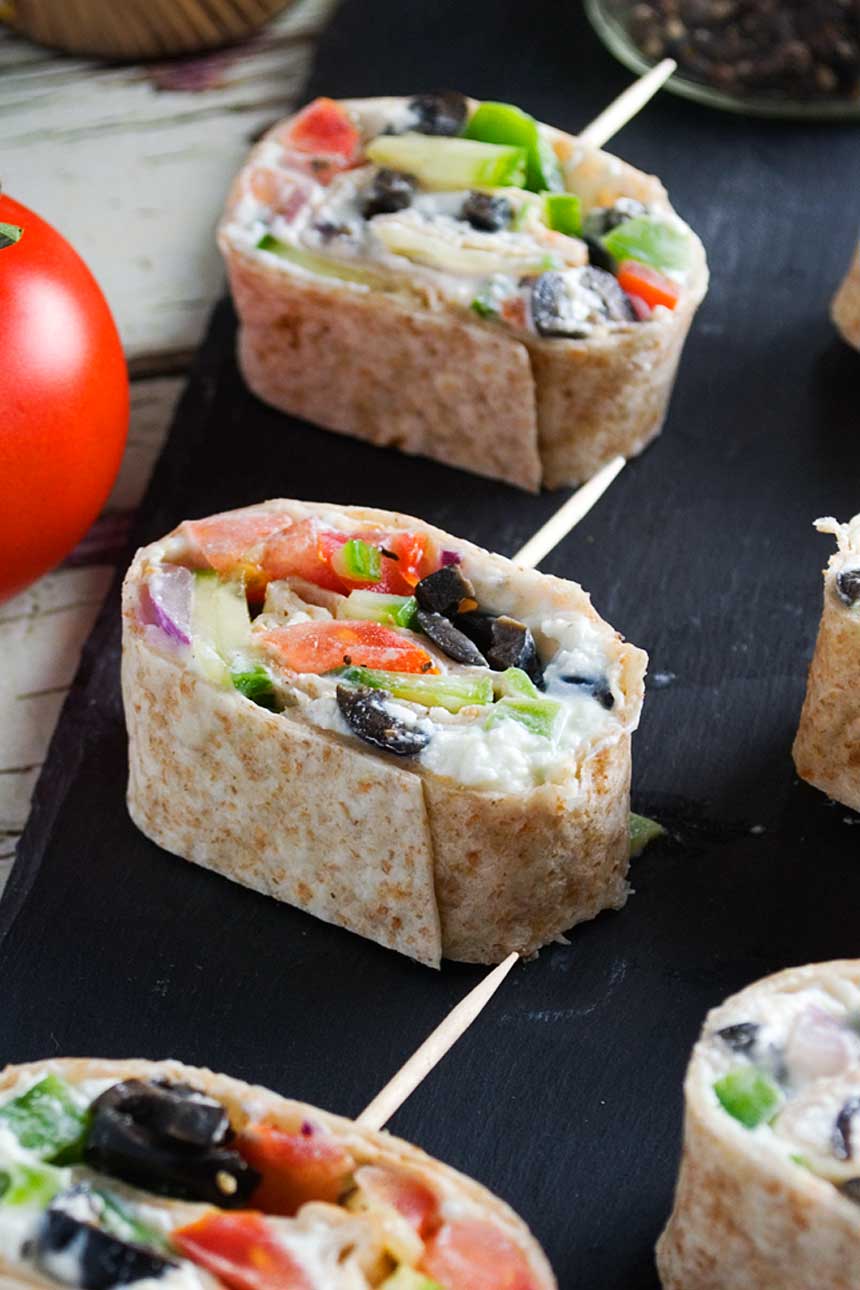 43. French Onion Beef Sliders
These French Onion Beef Sliders may be small, but they will make a big success at your next party. Seasoned and buttery buns are filled with caramelized onions, melted cheese, and flavorful ground beef to make a plate-flying appetizer.
42. Buffalo Quinoa Balls With Ranch Dipping Sauce
These Buffalo Quinoa Balls are a great vegan option for getting your hot sauce fix without having to eat any meat. They're great for game day, parties, or whenever you want to add a little spice to your life!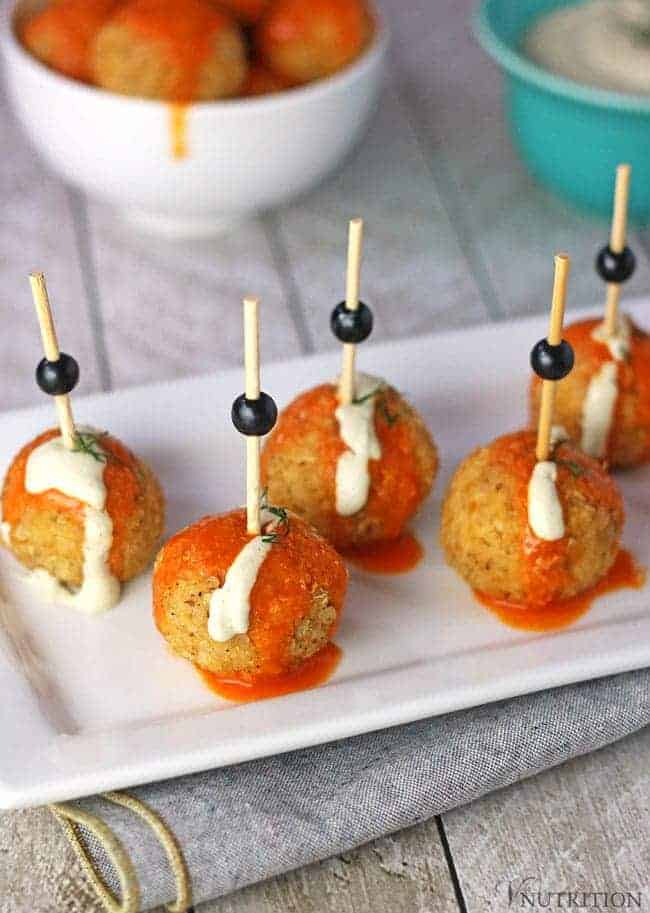 41. Bacon-Wrapped Cream Cheese California Roll
It's much more difficult with fusion rolls, such as California Rolls, because eliminating the rice leaves you with only the sushi mixture wrapped in wet seaweed. But not if you wrap the California roll in bacon!
40. Baked Vegetable Spring Rolls
Look no further if you're looking for a delicious meal to bring along! Our baked veggie spring roll recipe is not only full of our favorite flavors and textures, but it's also healthier than traditional fried versions!
While there are several stages to creating this delectable meal, we guarantee you that it will be well worth your time.
39. Loaded Baked Potato Rounds
Loaded baked potato rounds are a simple, quick, and tasty side dish. Dip it with sour cream or your favorite dip!
Make the perfect appetizer spread by preparing Mini deep dish pizzas, Bacon wrapped smokies, Mozzarella bites, and this delicious Loaded Baked Potato Rounds. Get ready to party!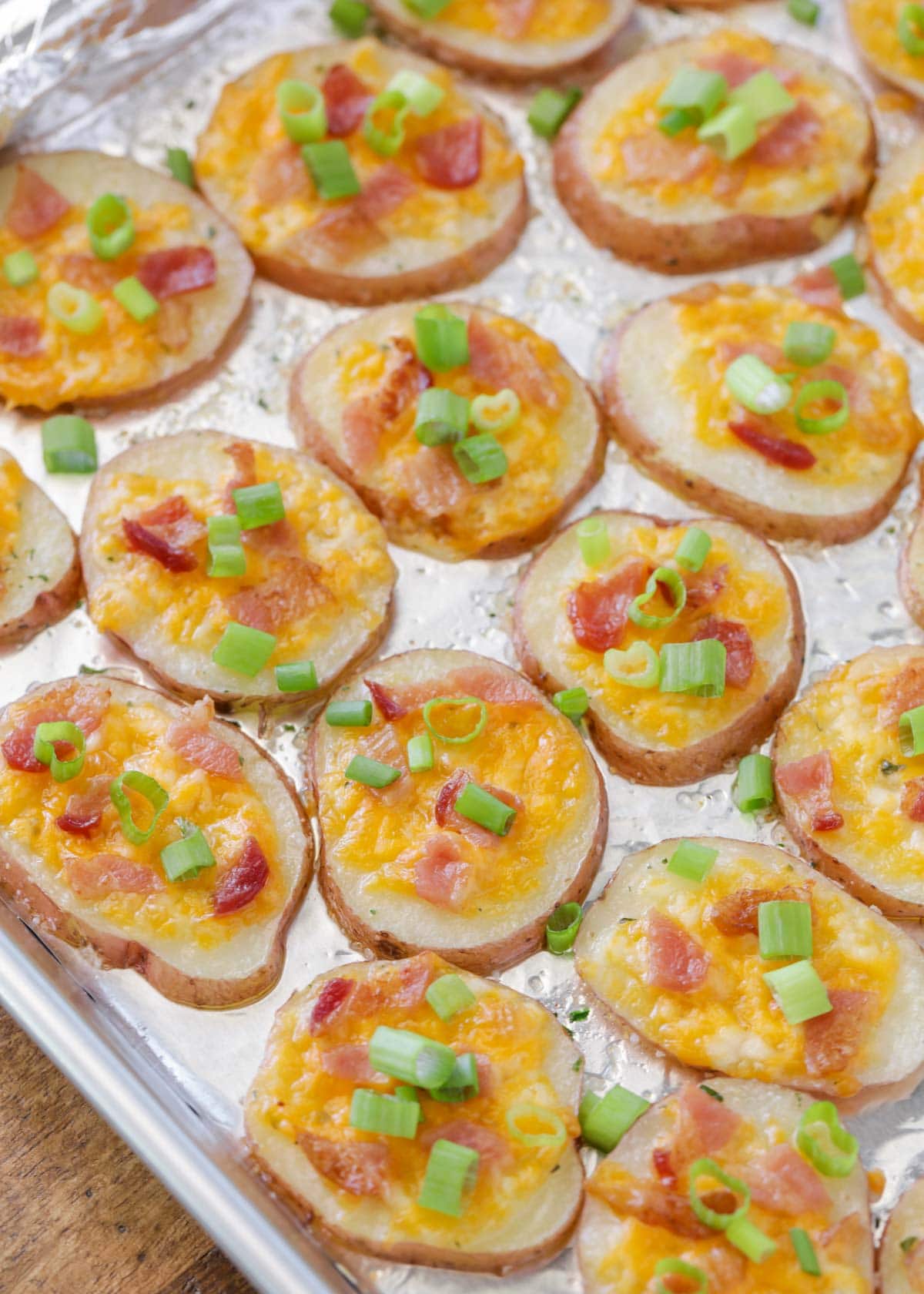 38. Caprese Stuffed Avocado
By stuffing it into avocados, this creamy twist on Caprese salad. These are a quick light dinner or a great party side dish.
37. Leftover Mashed Potato Puffs
Let's thank eggs, sour cream, cheddar, Parmesan, and chives for giving leftover mashed potatoes (or fresh – if you don't have any!) new life!
No more storing them to the back of your refrigerator in the hope that they would disappear. This will make you crave leftovers.
36. Teriyaki Salmon Bites
These delectable teriyaki salmon appetizers are great for dinner parties or simply for yourself! But you're probably thinking, "teriyaki sauce isn't exactly healthy, isn't it?"
You're right: many store-bought sauces are thickened with additives, and the majority include a lot of processed sugar.
However, thanks to reduced-sodium soy sauce, fresh ginger, garlic, and a dash of raw honey, this healthy teriyaki sauce is softly sweetened and bursting with flavor.
35. Jalapeno Popper Pigs in a Blanket
Pigs in a Blanket with Jalapeno Poppers are everything you could want in a snack. These spicy, cheesy appetizers are perfect for your next get-together or game day!
34. Cranberry Pecan Goat Cheese Truffles
These festive Mini Cranberry Pecan Goat Cheese Truffles only take 15 minutes and are loaded with creamy goat cheese, cranberries, and crunchy pecans.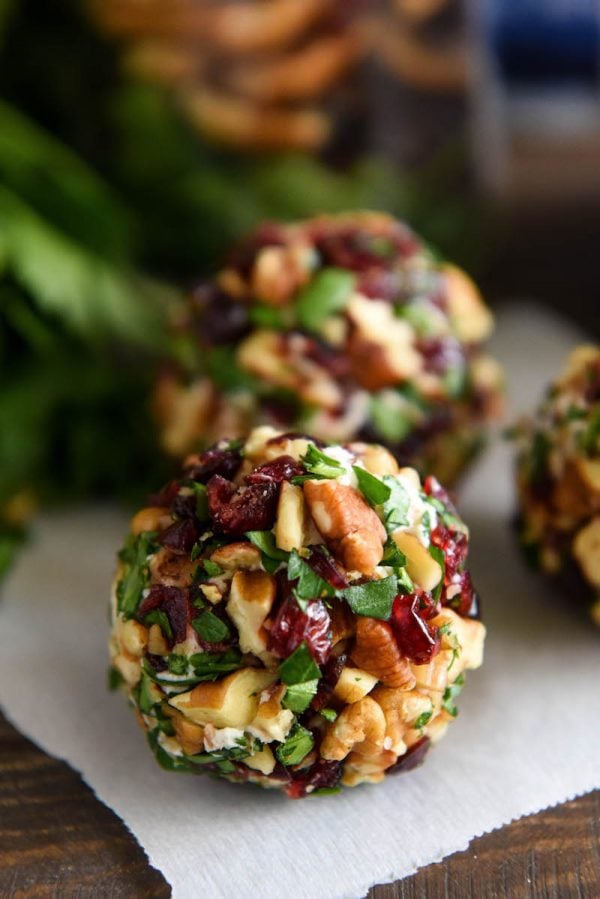 33. Avocado Cucumber Shrimp Appetizers
Plump, juicy cajun shrimp are served over creamy avocado on a crisp piece of cucumber in these shrimp appetizers. These shrimp cucumber bites are a tasty treat!
32. Creamy Herb Filled Bacon Rolls
These creamy herb-filled bacon rolls will be a success at your next party. It's simple and excellent as a low-carb appetizer. The herb cream filling can also be used on cucumber slices.
31. Garlic Lime Roasted Shrimp Salad
Salad of herbaceous Garlic Lime Roasted Shrimp… Lean and spicy, but classy enough to serve as an appetizer at a dinner party!
30. Taco Ranch Bites
29. Sweet and Spicy Bacon Wrapped Meatballs
28. Prosciutto Wrapped Pears with Blue Cheese
26. Butternut Squash Apple Bruschetta
24. Ham and Cheddar Crescent Roll-Ups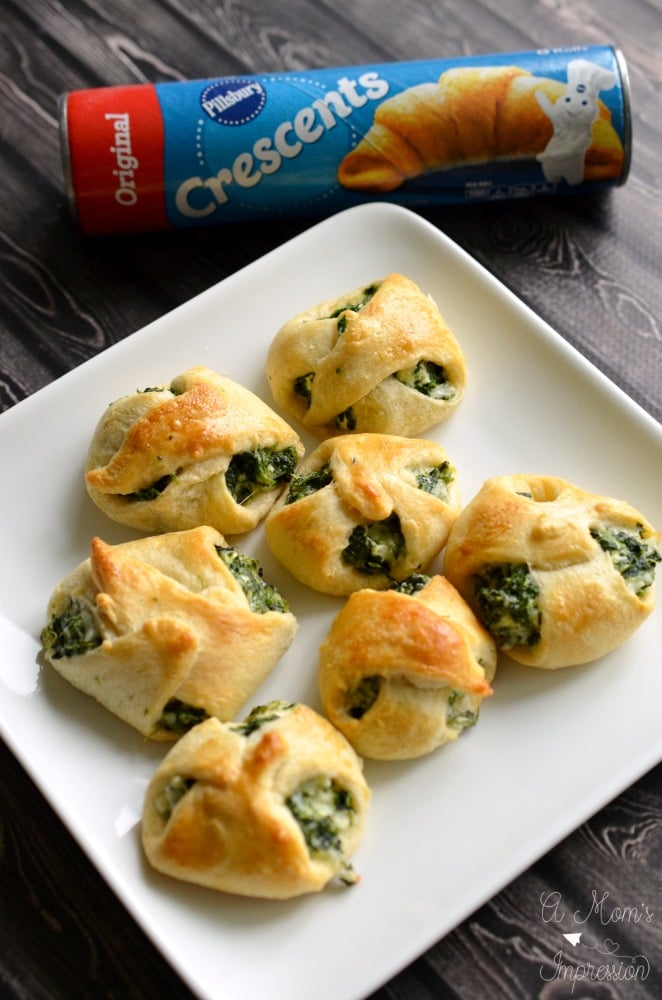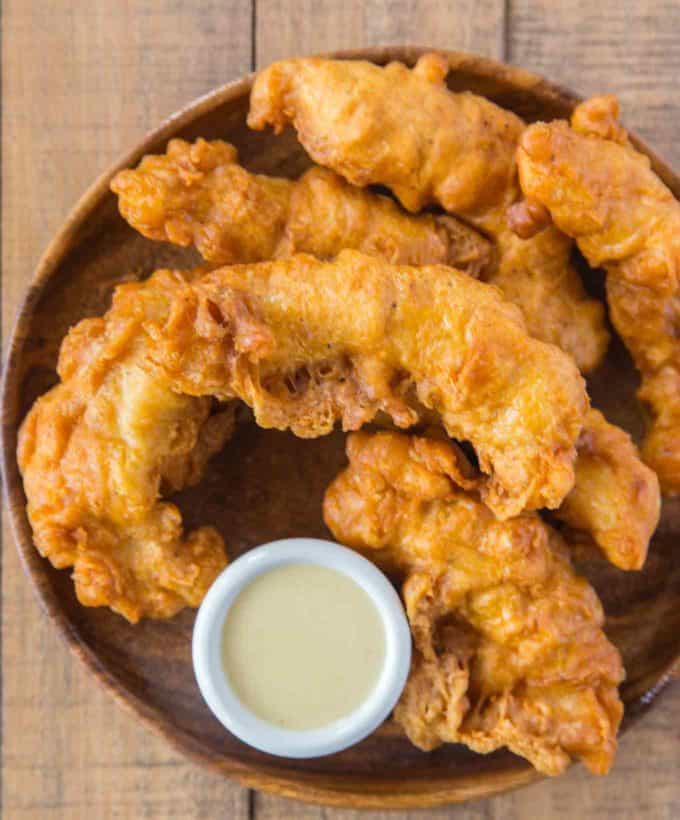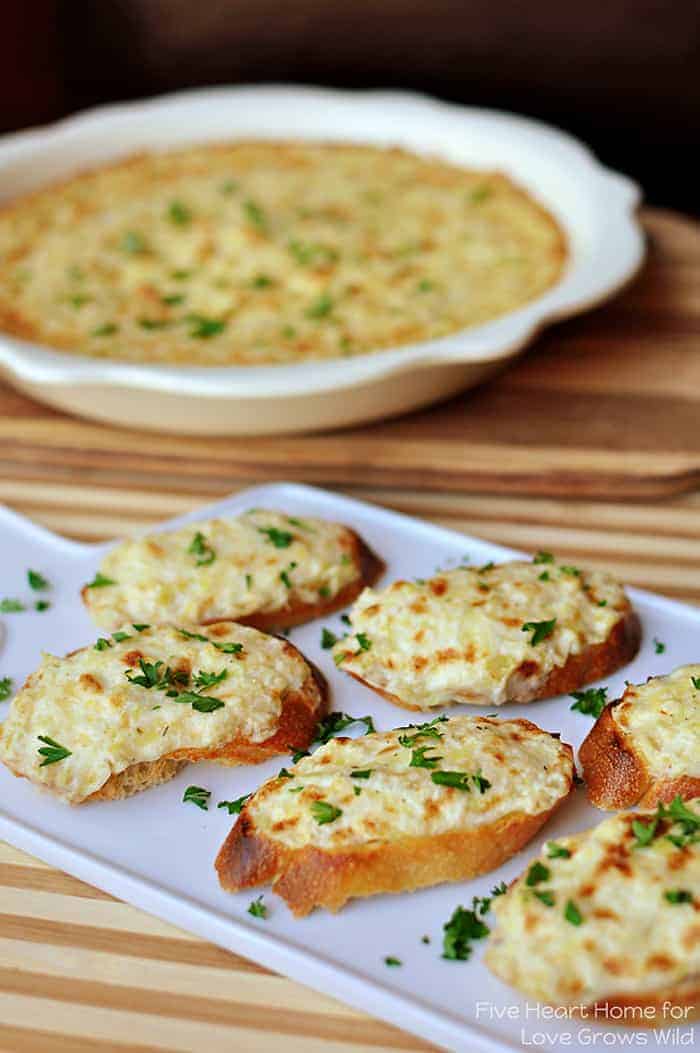 19. Bang Bang Shrimp Egg Rolls
18. Stuffed Mushrooms With Cream Cheese
17. Gluten-Free Mozzarella Bites
16. Italian Chick Pea Fritter with Veggies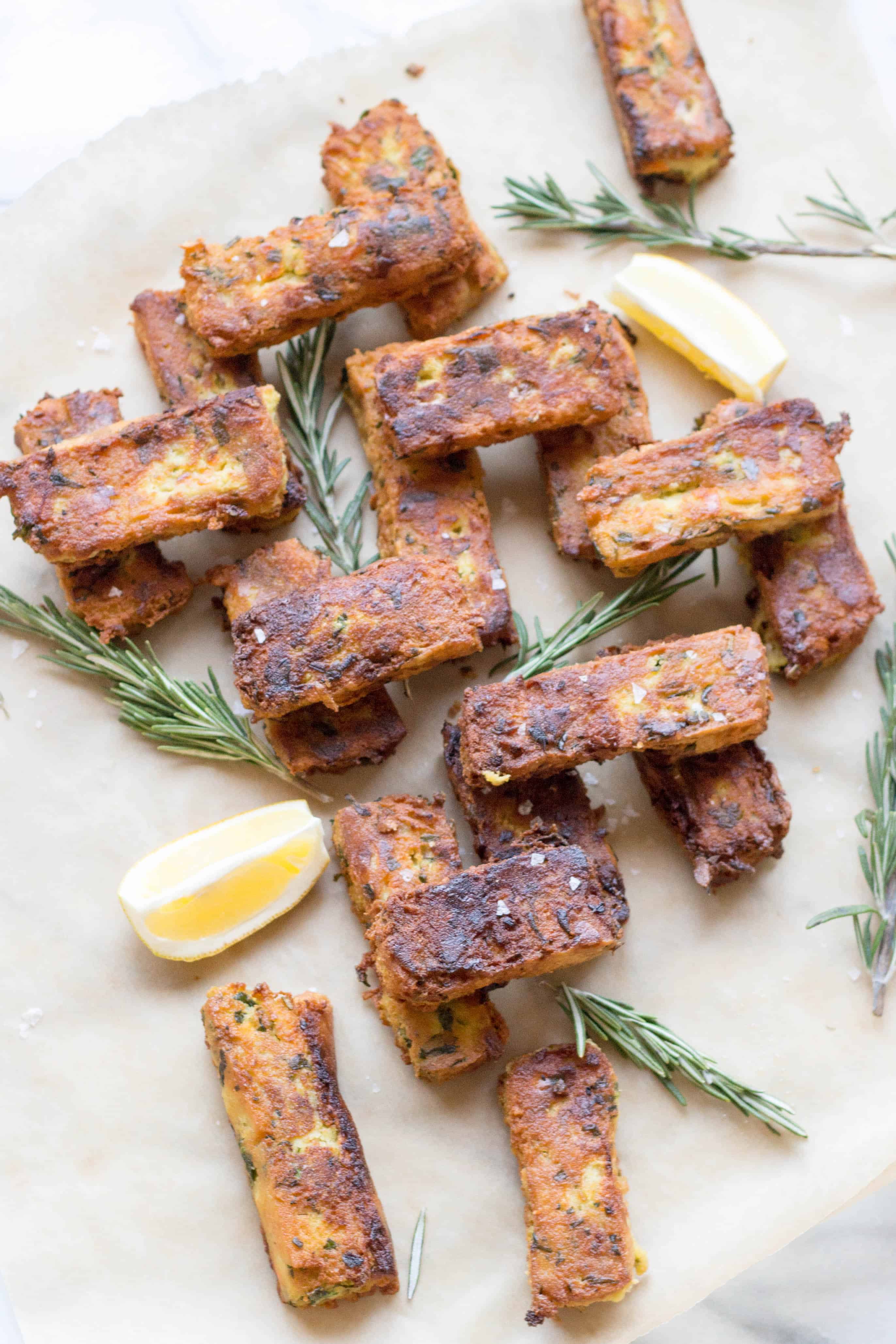 15. Spanish Spinach Croquettes
13. Avocado Brushetta with Balsamic Reduction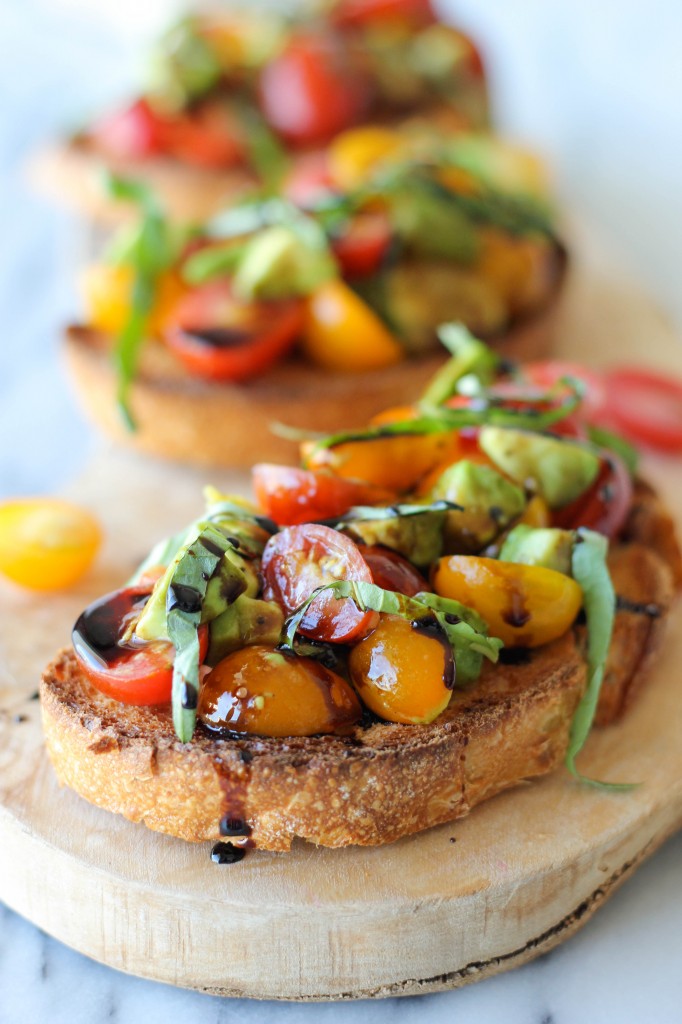 12. Cheesy Garlic Zucchini Bites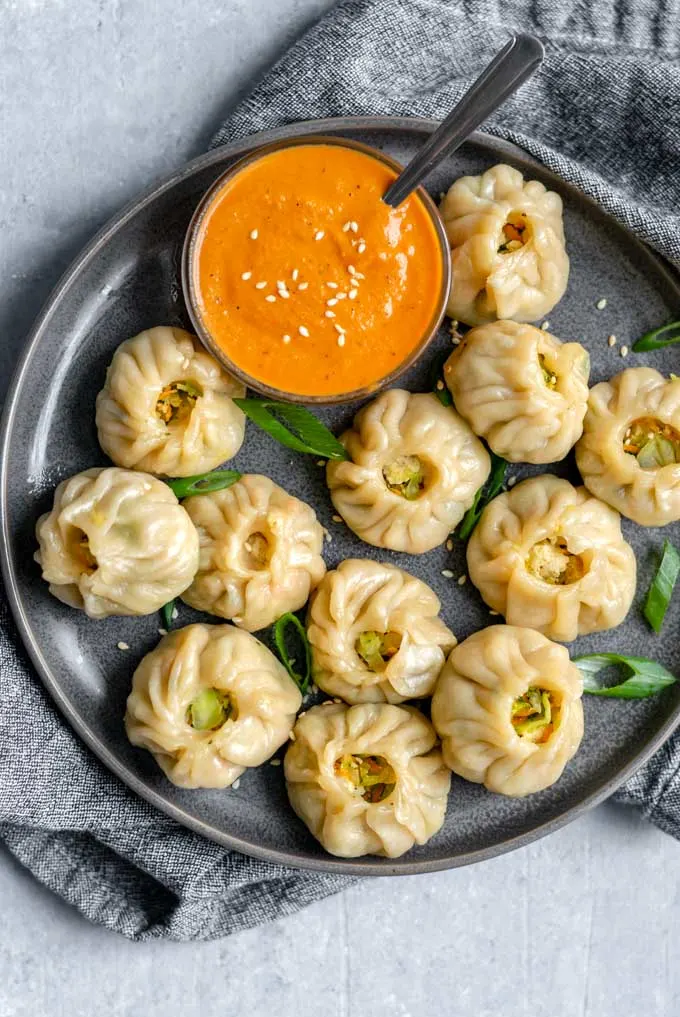 9. Fried Goat Cheese Balls with Honey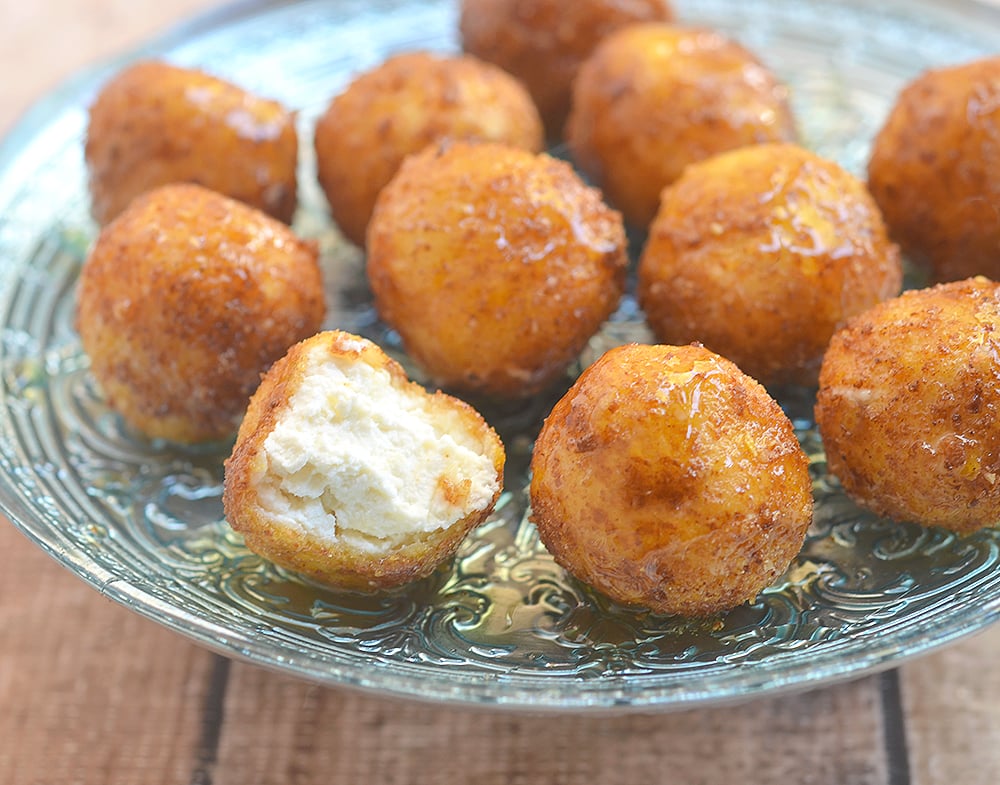 8. Bacon Wrapped Asparagus Bites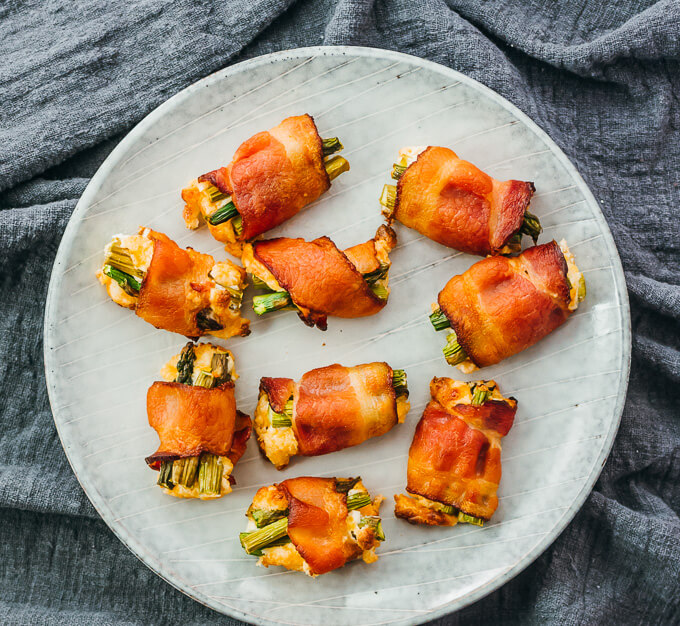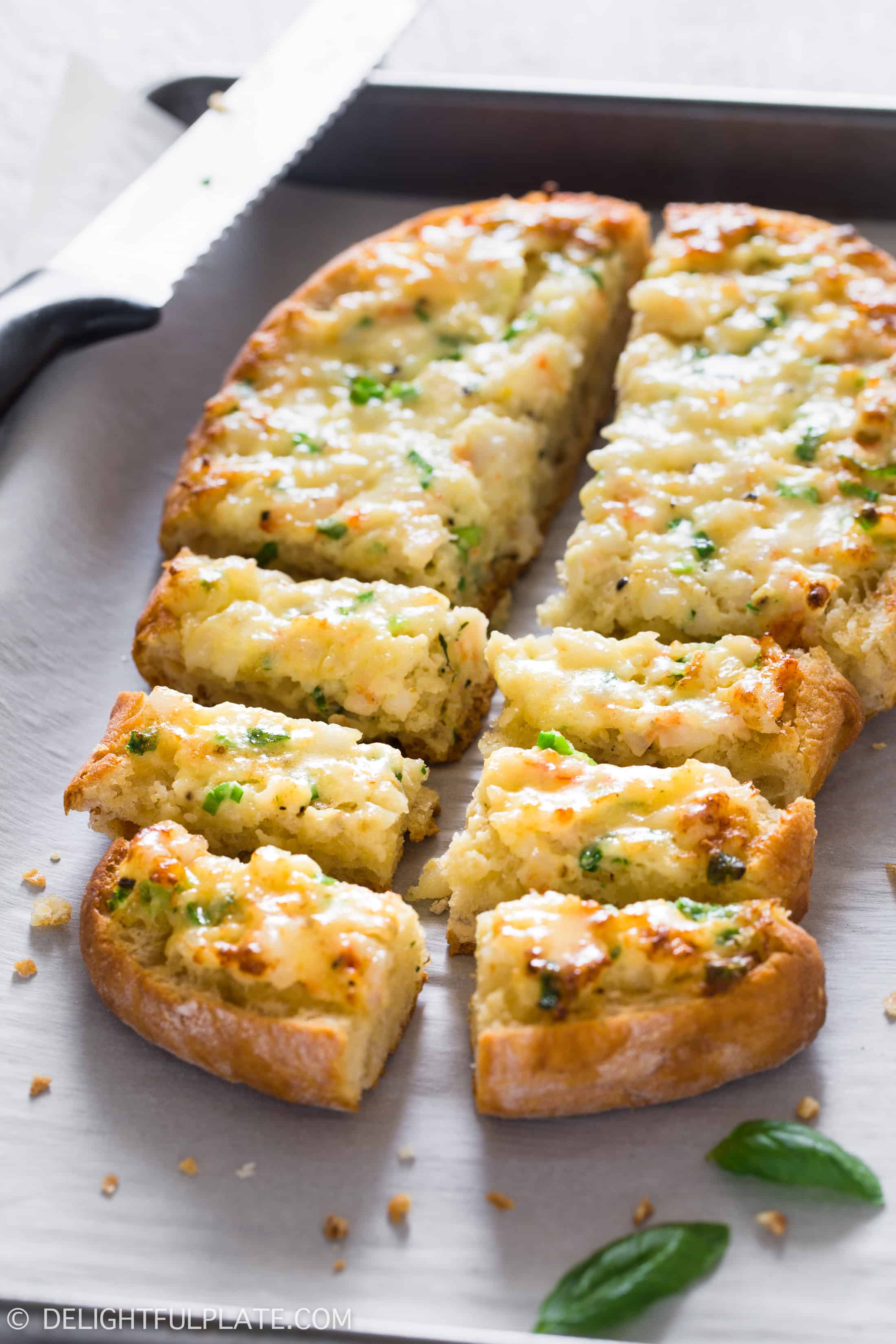 6. Cheesy Jalapeno Wonton Poppers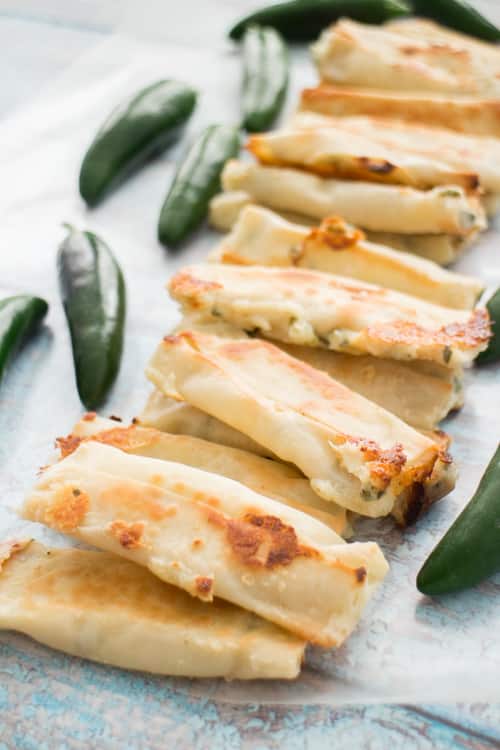 4. Baked Beef Flautas with Queso Dip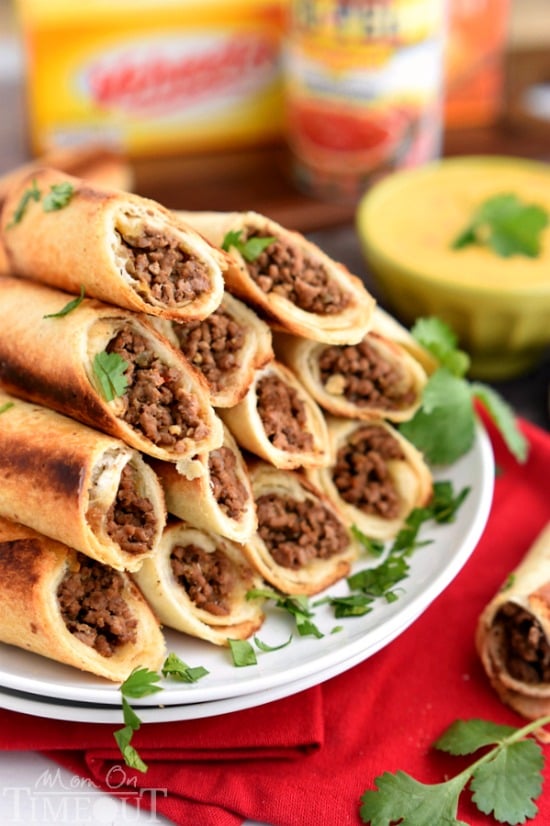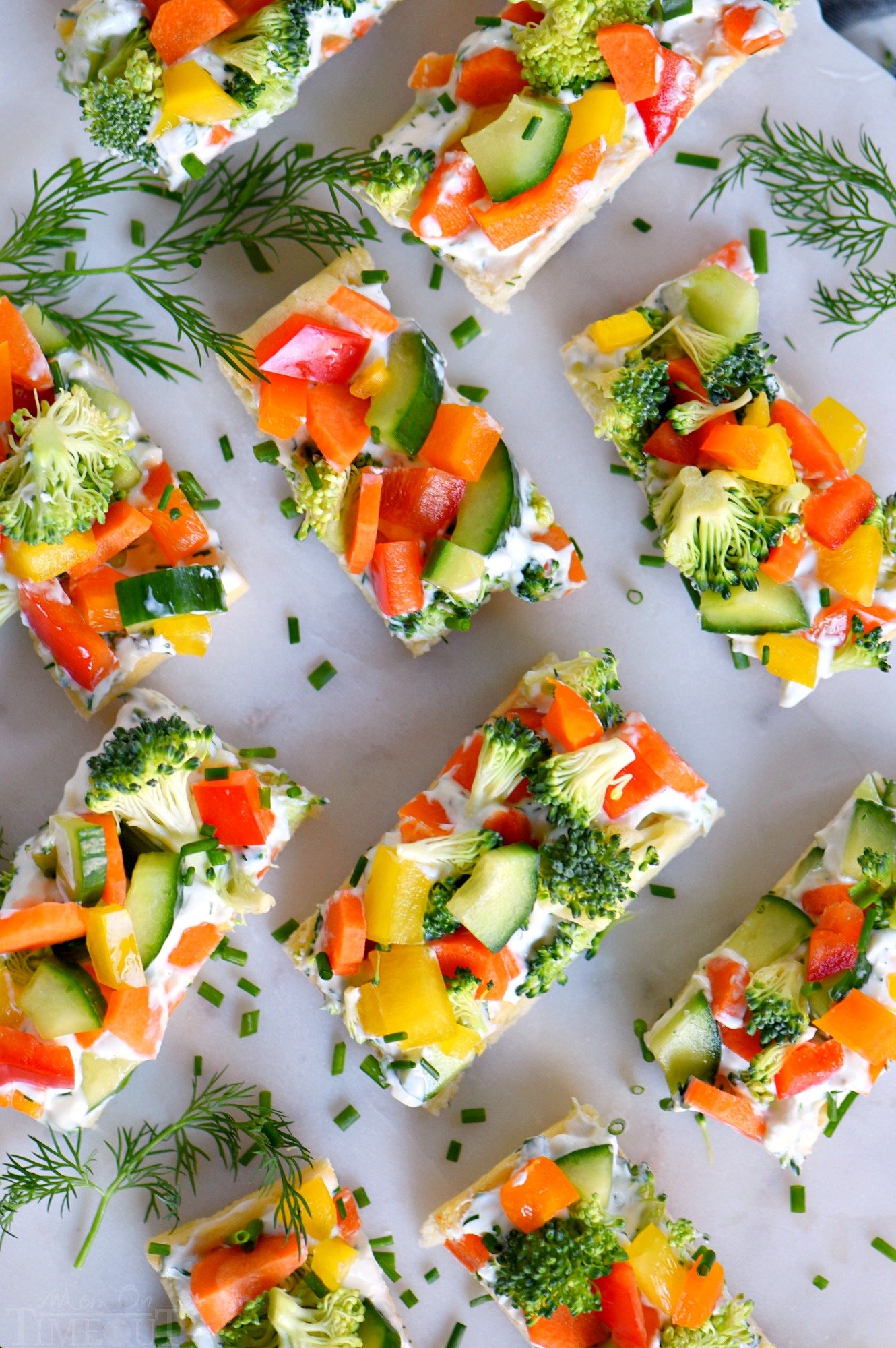 2. Blackened Shrimp Avocado Cucumber Bites
1. Ultimate Chili-Stuffed Sweet Potato Skins
Now comes the important question… Which Easy Appetizers for Party do you like the most? Please let me know in the comments.
Few more Easy Appetizers for Party Ideas !!!
Want to save this for later? Post these Easy Appetizers for Party to your favorite Pinterest Board!