These Easy Party Appetizers or can ay easy American appetizers will impress everyone at your next party. You will undoubtedly be the topic of the party! Easy Party Appetizers that your guests will love.
Instead of delivering the same boring snacks to each and every party, try these amazing and unique easy party appetizers.
Easy Party Appetizers to TRY!!
" Affiliate links provided for your convenience, please read my disclosure for more information."
Buy these recommended products here:
35. Jalapeño Poppers
Jalapeño Poppers are a super tasty and easy-to-make appetizer that's perfect for any gathering. They're like little flavor bombs – spicy jalapeño peppers stuffed with creamy cheese, all wrapped in a crispy coating.
You can whip them up in no time with basic ingredients, and they're a crowd-pleaser at parties. So, if you want a quick, yummy snack for your get-together, give these a try!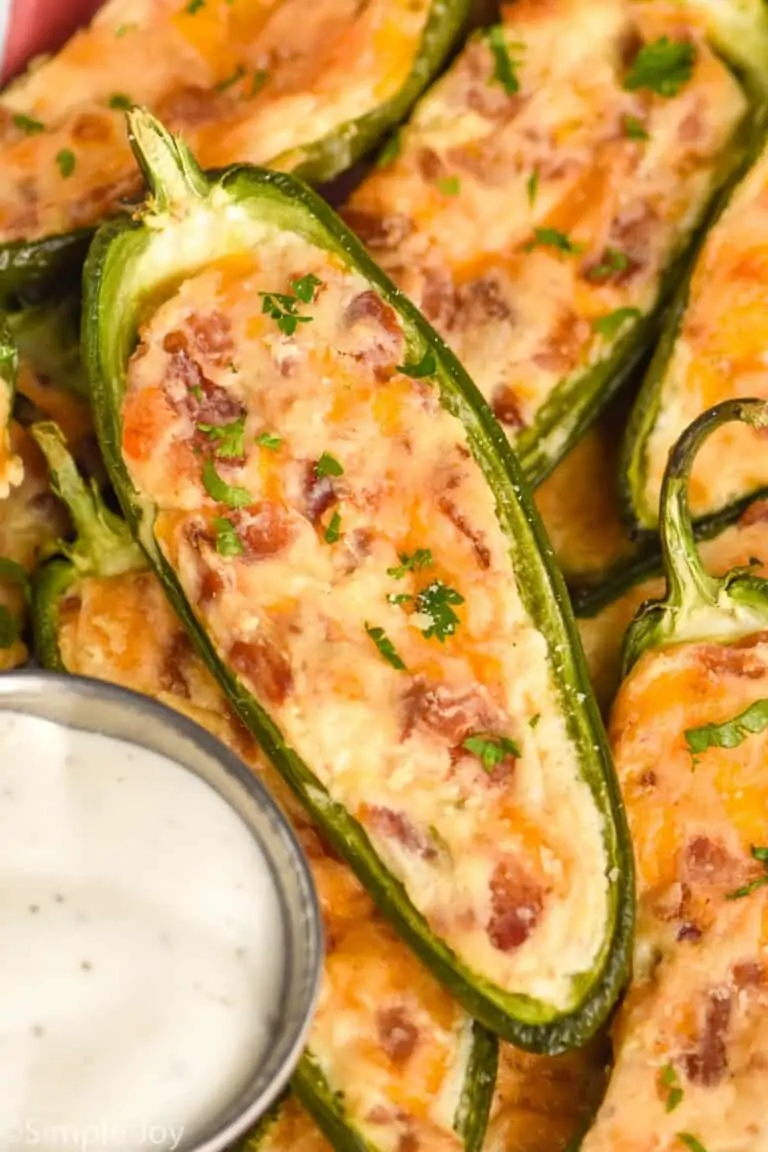 34. Little Smokies in Instant Pot
The Lil' Smokies appetizer is a tried and true favorite. Make this Instant Pot recipe for your next get-together in no time!
33. Slow Cooker BBQ Meatballs
The PERFECT celebration meal is these Crockpot Meatballs. The slow-cooked meatballs need almost little prep time and can be kept warm until the party begins!
32. Cheesy Keto Stuffed Mushroom
Lovers of mushrooms, rejoice! For the ultimate low-carb appetizer, load these cheesy keto-filled mushrooms with a creamy sharp cheddar filling.
31. Easy Cocktail Meatballs
These Slow Cooker Cocktail Meatballs need only three ingredients and are sure to be a success at your next get-together! This quick and simple recipe comes together in a flash and vanishes even faster!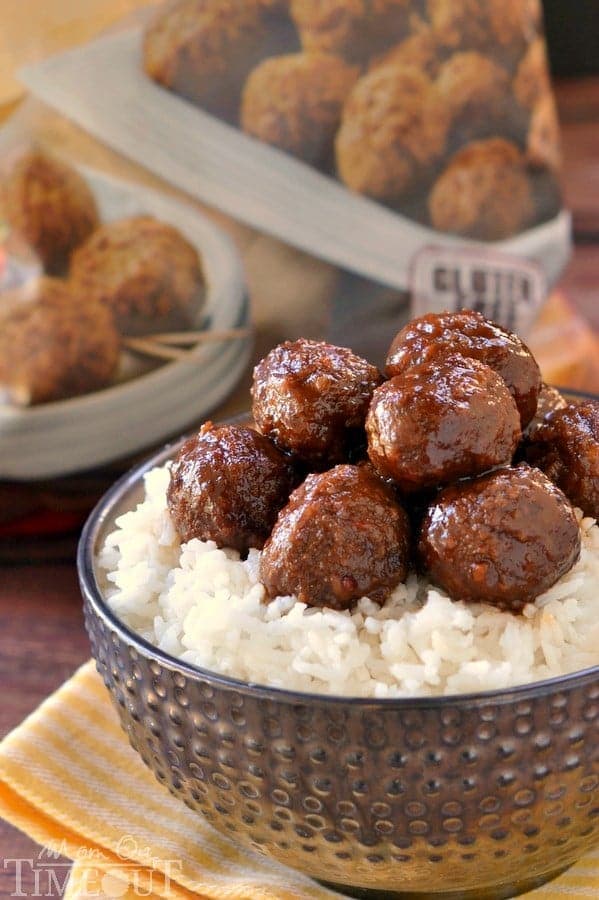 30. Avocado Deviled Eggs KETO
Make these Avocado Deviled Eggs for a low-carb snack or party appetizer in no time! Must try these for wedding parties and cocktail parties.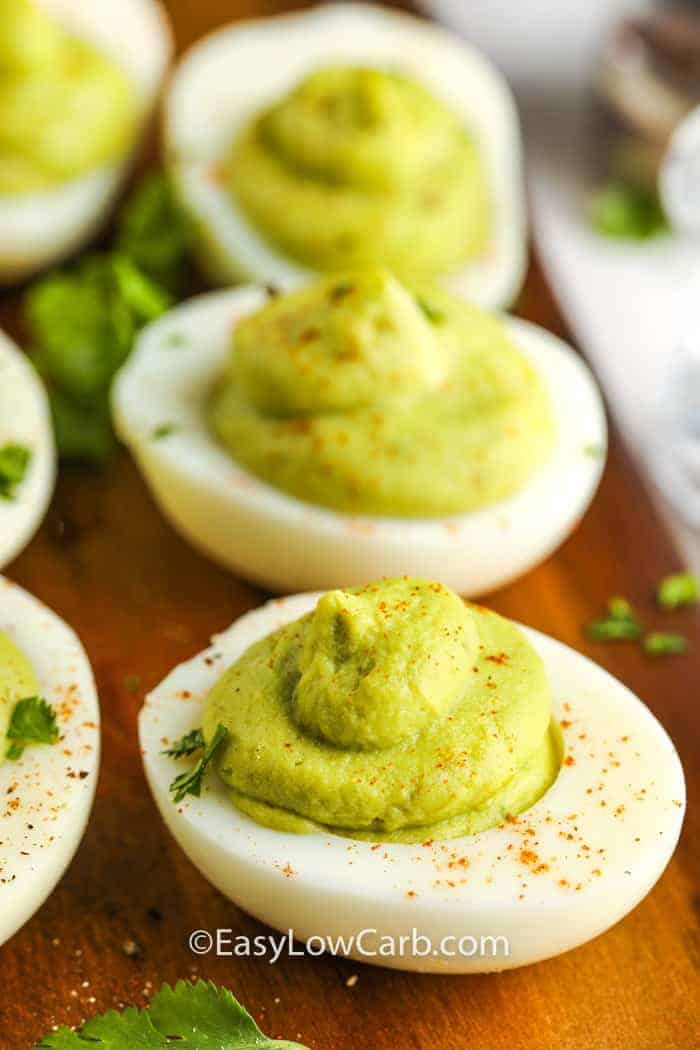 29. Marinated Mozzarella Ball Appetizers
Marinated Mozzarella Balls are a tasty Italian appetizer made with seasoned mozzarella and olive oil. Enjoy on its own or as part of a meal!
28. Olive Cheese Ball Recipe
This Olive Cheese Ball with Toasted Walnuts and Parmesan is a festive holiday appetizer. It's a crowd-pleaser because of the variety of cheeses and salty olives!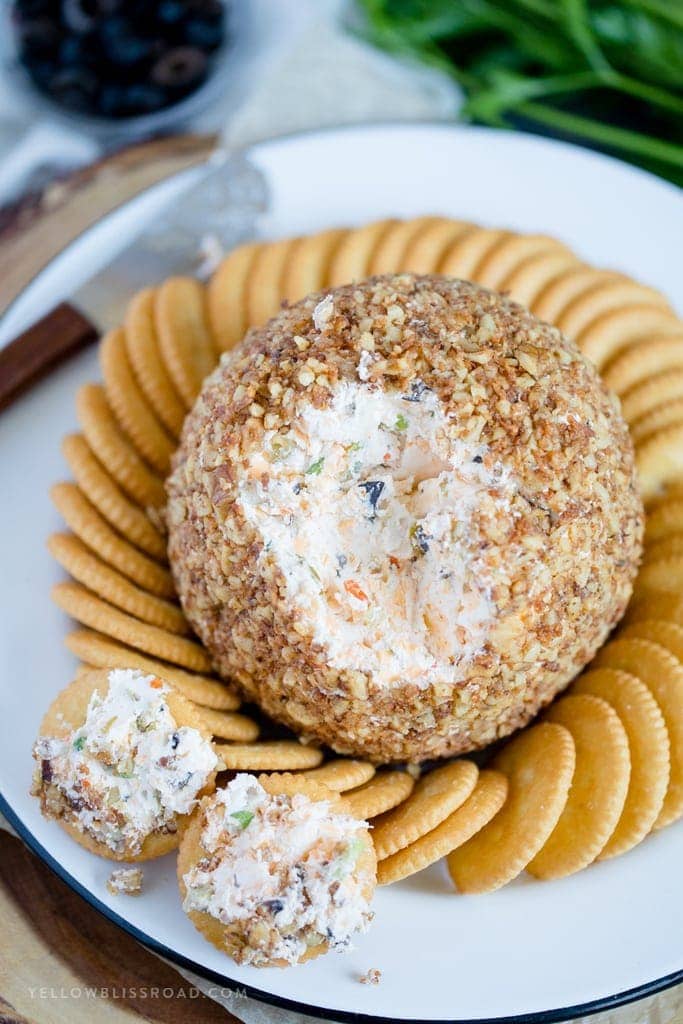 27. Butternut Squash Appetizers
This Bruschetta with Roasted Butternut Squash and Apple is very amazing. It's the best fall appetizer, with fresh ingredients on soft cottage cheese and a sweet balsamic reduction on top. This year's Thanksgiving meal could be amazing.
26. Mini Pizza Bites Appetizer
These pizza bites are soft on the inside and have a beautiful crust on the outside. This is a must-try appetizer for any celebration.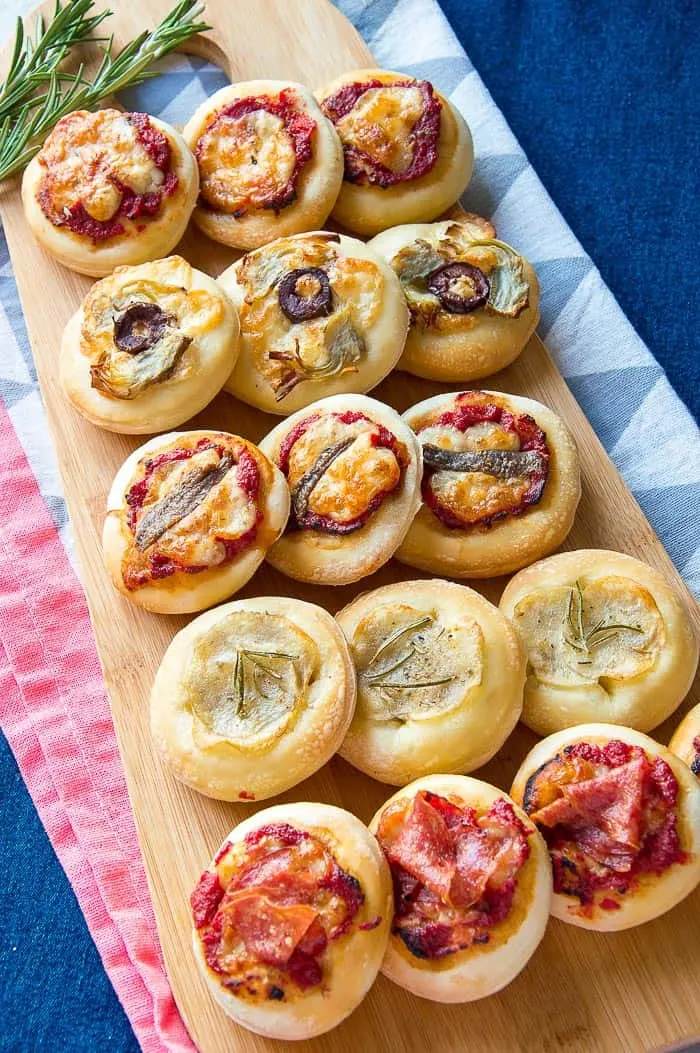 25. Chip and Guacamole Bites
These gluten-free chip and guacamole bites are perfect for potlucks and parties. It's a lot more fun than just showing up with chips and guacamole! This is a simple gluten-free appetizer.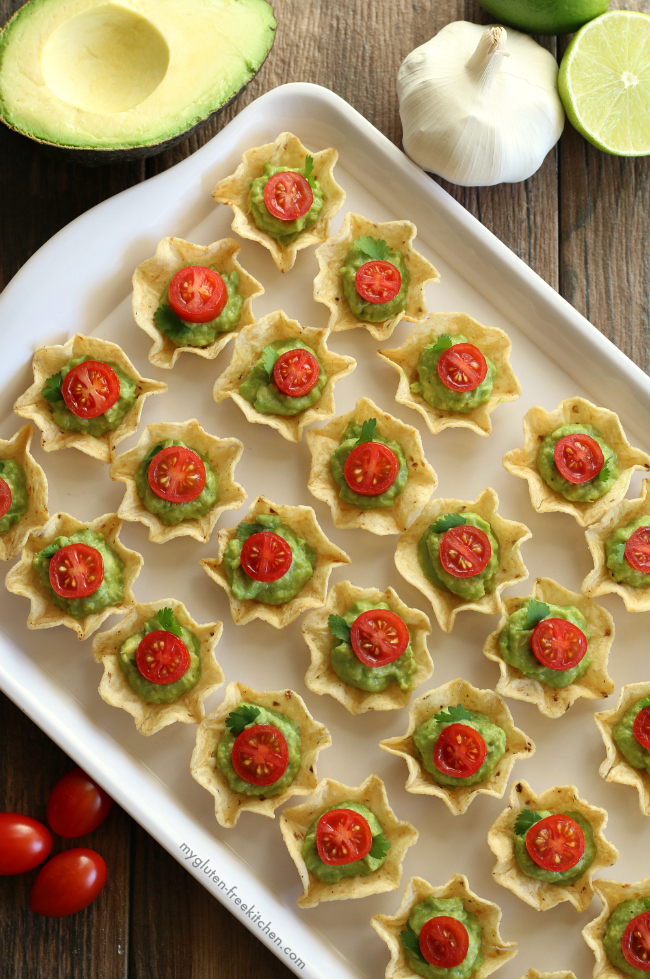 24. Bacon-Wrapped Little Smokies
Classic cocktail smokies are wrapped in smoky bacon and covered with a spicy brown sugar rub before being baked until crispy and oh so delicious!
No party would be complete without the wonderful taste of bacon-wrapped little smokies…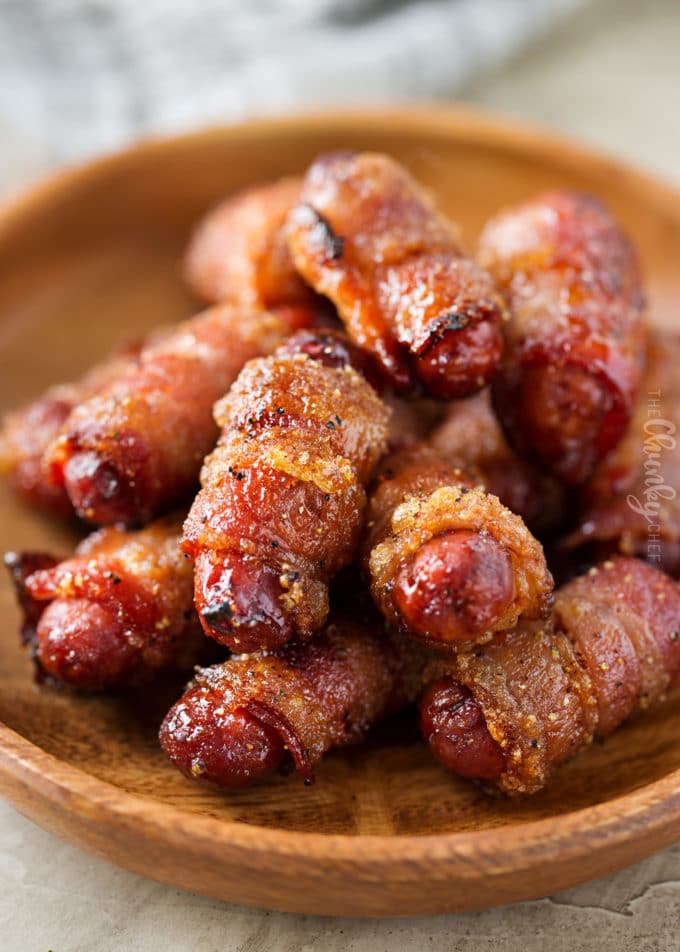 23. Sausage Cheese Balls
These simple sausage cheese balls are the perfect appetizer, and they're bursting with savory flavor! At your next party, try serving Bisquick Sausage Balls!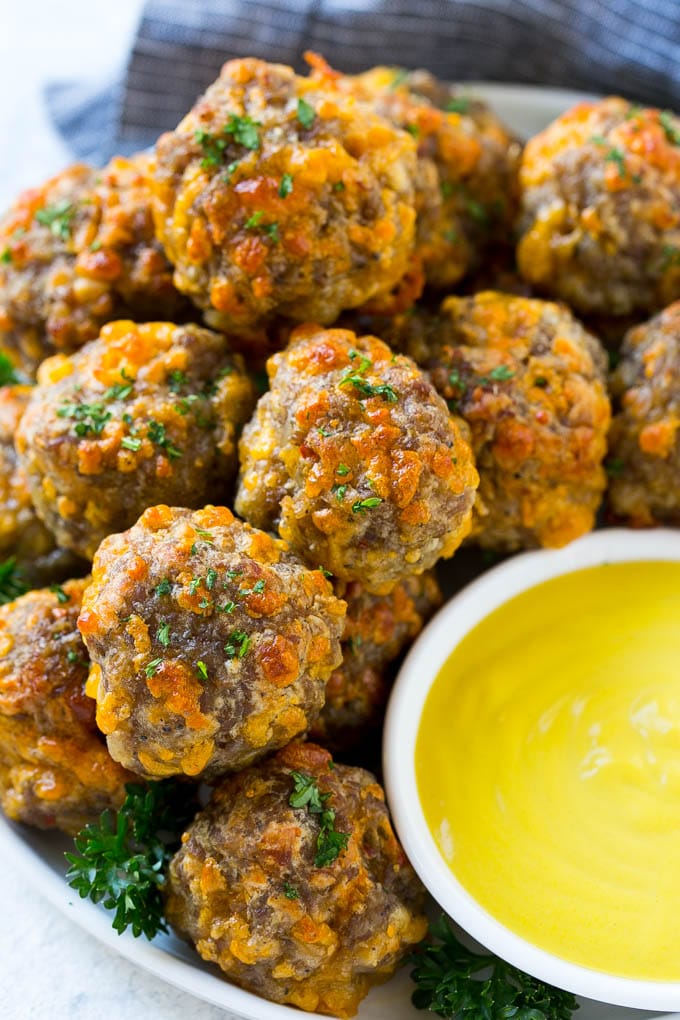 22. Pomegranate Goat Cheese Bites
This Pomegranate Goat Cheese Bites with Honey and Thyme are a simple party appetizer that will wow your guests! These bite-sized Christmas party appetizers, perfectly balanced with tangy goat cheese, tart pomegranate arils, and a hint of honey, will go in seconds!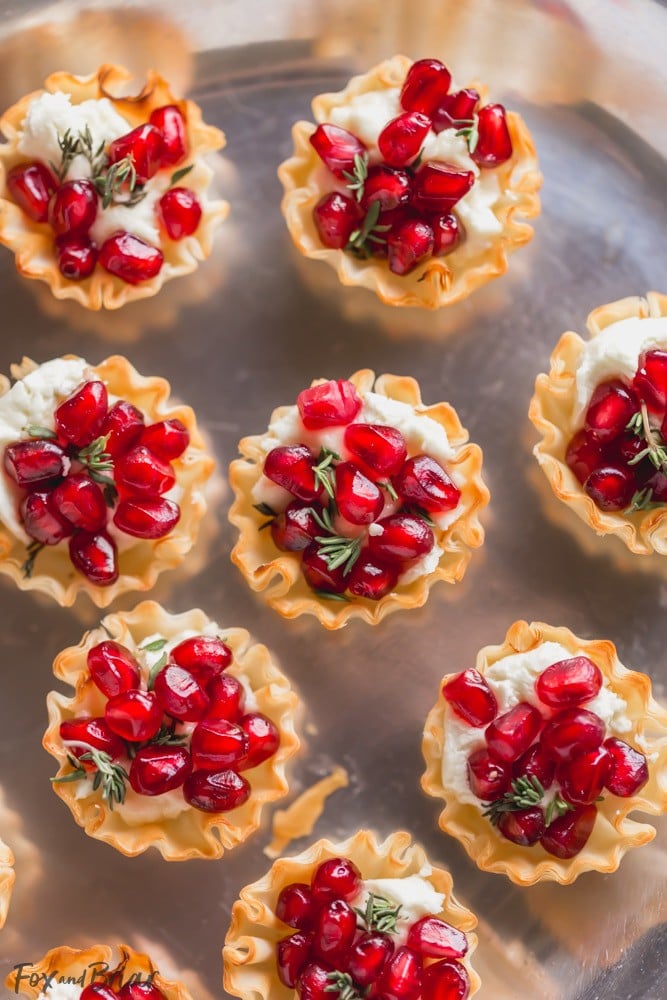 21. Potato Skins
Easy potato skins recipe topped with cheddar cheese, crumbled bacon bits, and a dollop of sour cream! The perfect appetizer for any event! One of our favorite game day appetizers is these homemade potato skins.
They're very simple and wonderful, and they're always the first to go.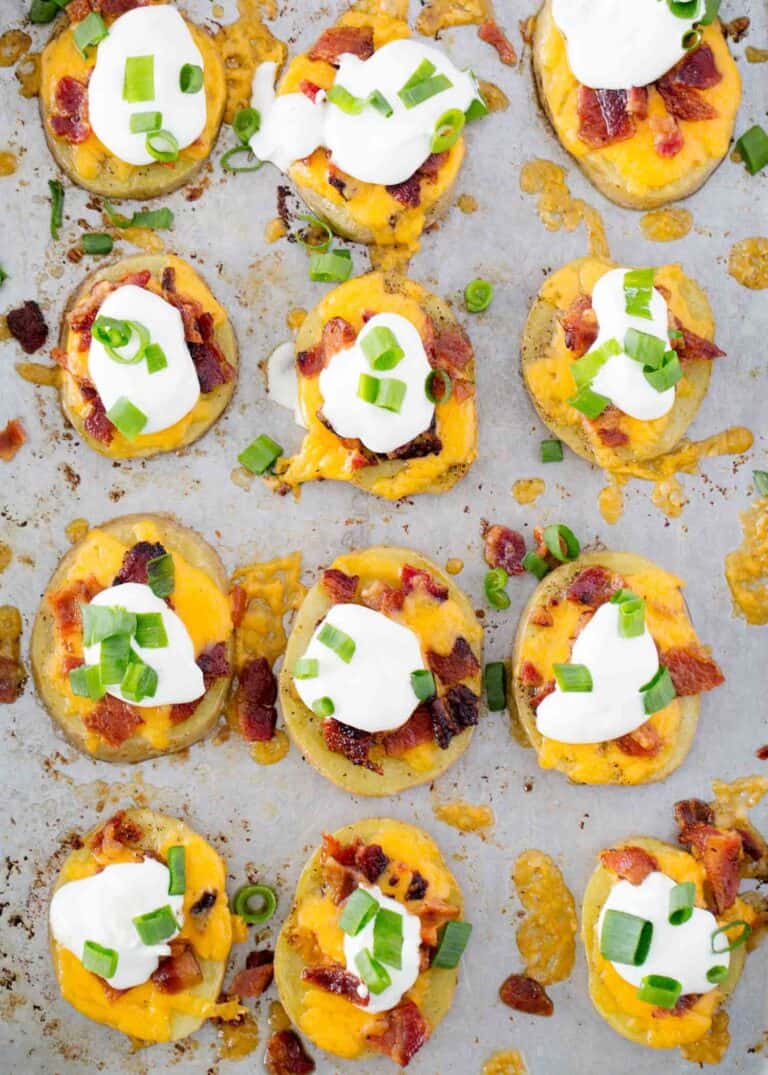 20. Jalapeno Popper Wonton Cups
One of our favorite appetizers is Jalapeno Popper Wonton Cups! These scrumptious bites are stuffed with bacon, jalapenos, cream cheese, cheddar cheese, and sour cream…all in a crispy wonton shell.
They're easy to make and make an excellent appetizer for parties or game days. If you like jalapeno poppers, you'll love this wonton version!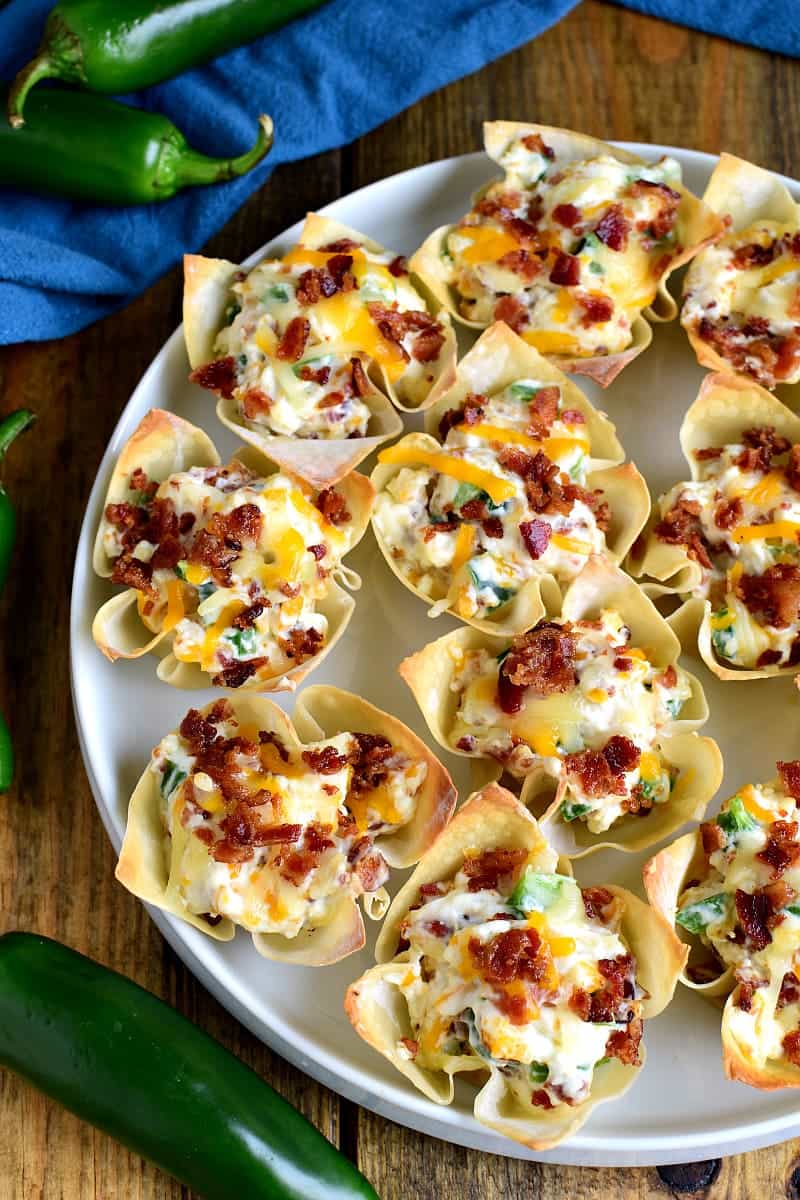 19. Mini Cheese Ball Bites
Mini Cheese Ball Bites are packed with dried cranberries and blue cheese, coated in nuts, then skewered on pretzel sticks for a fun, quick party appetizer!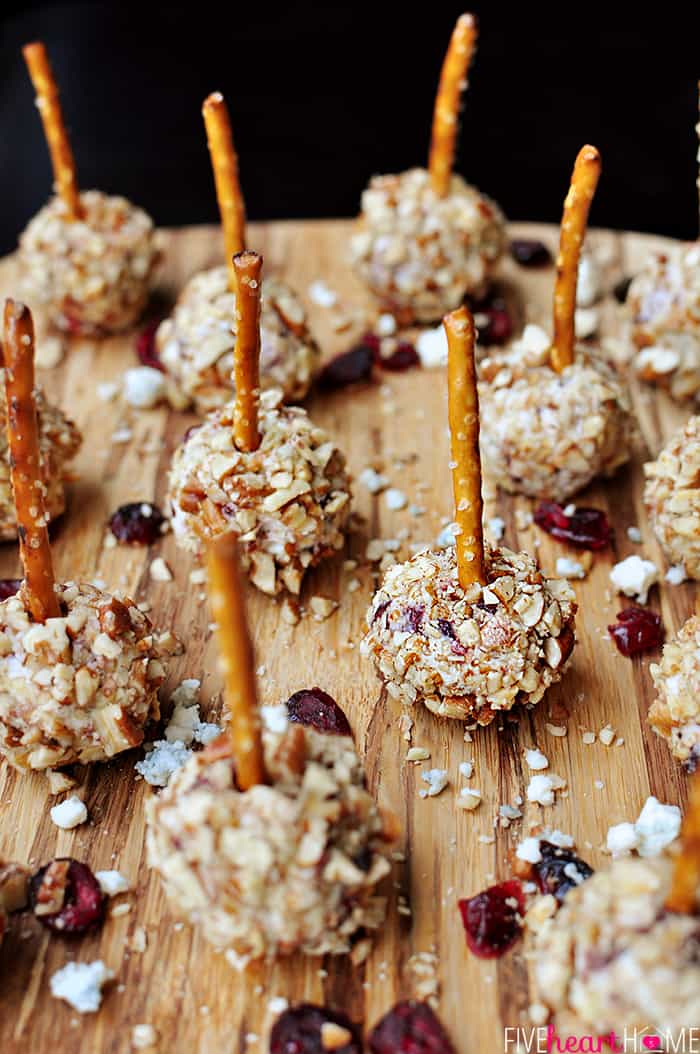 18. Pretzel M&M Hugs
These Pretzel M&M Hugs are perfect for Christmas parties or as gifts. They simply only three ingredients, take no time to prepare, look so pretty and festive, and, of course, are incredibly tasty!
17. Zucchini Garlic Bites
This wonderful zucchini garlic bites recipe mixes shredded zucchini with garlic, Parmesan cheese, and fresh herbs, and is served with a marinara dipping sauce for an Italian twist.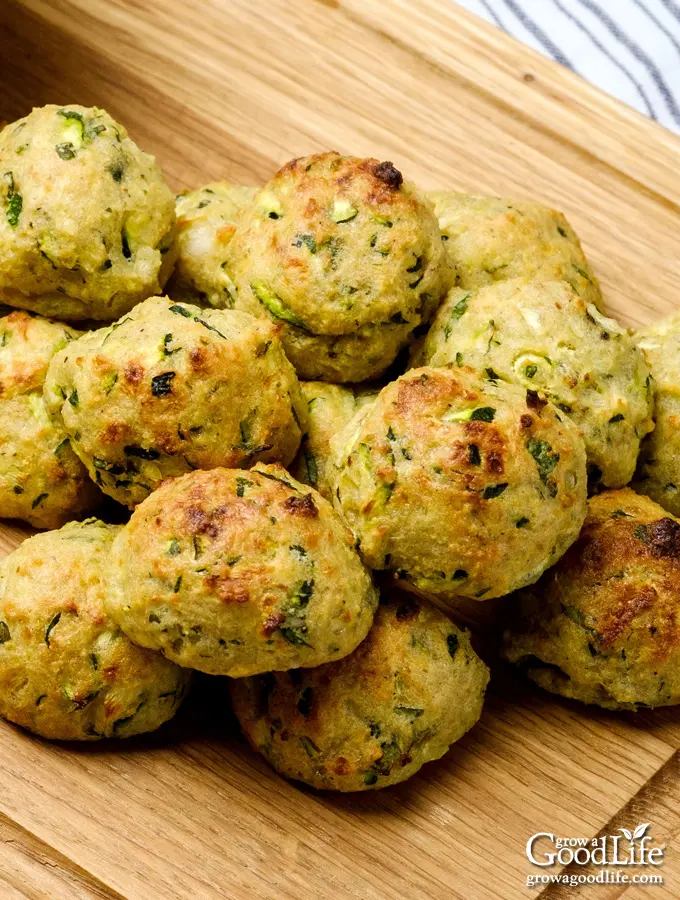 16. Kahlua Pecan Brie
Here's a last-minute Christmas or early New Year's appetizer! This is extremely simple to eat and has just the right amount of toppings in each bite! Brown sugar, pecans, and Kahlua are sprinkled on top of the brie.
These Kahlua Pecan Brie bites can be prepared ahead of time and stored in the refrigerator until ready to bake. Perfect for a party!
15. Buffalo Chicken Tortilla Pinwheels
Do you enjoy buffalo wings? You'll enjoy these if you do! This Buffalo Chicken Tortilla Pinwheels recipe is a great party snack that has all of the flavors of buffalo wings and blue cheese but none of the mess.
14. Cranberry Goat Cheese Mini Cheese Balls
These Mini Candied Pecan Cranberry Goat Cheese Balls are a great party snack that is quick, simple, and completely amazing! It takes 15 minutes to prepare.
13. Cinnamon French Toast Sticks
Easy Cinnamon French Toast Sticks – A breakfast that you can eat with your fingers and dip in syrup instead of pouring syrup all over it. Touching your food has a sensual quality to it. Wow!
What a terrific idea!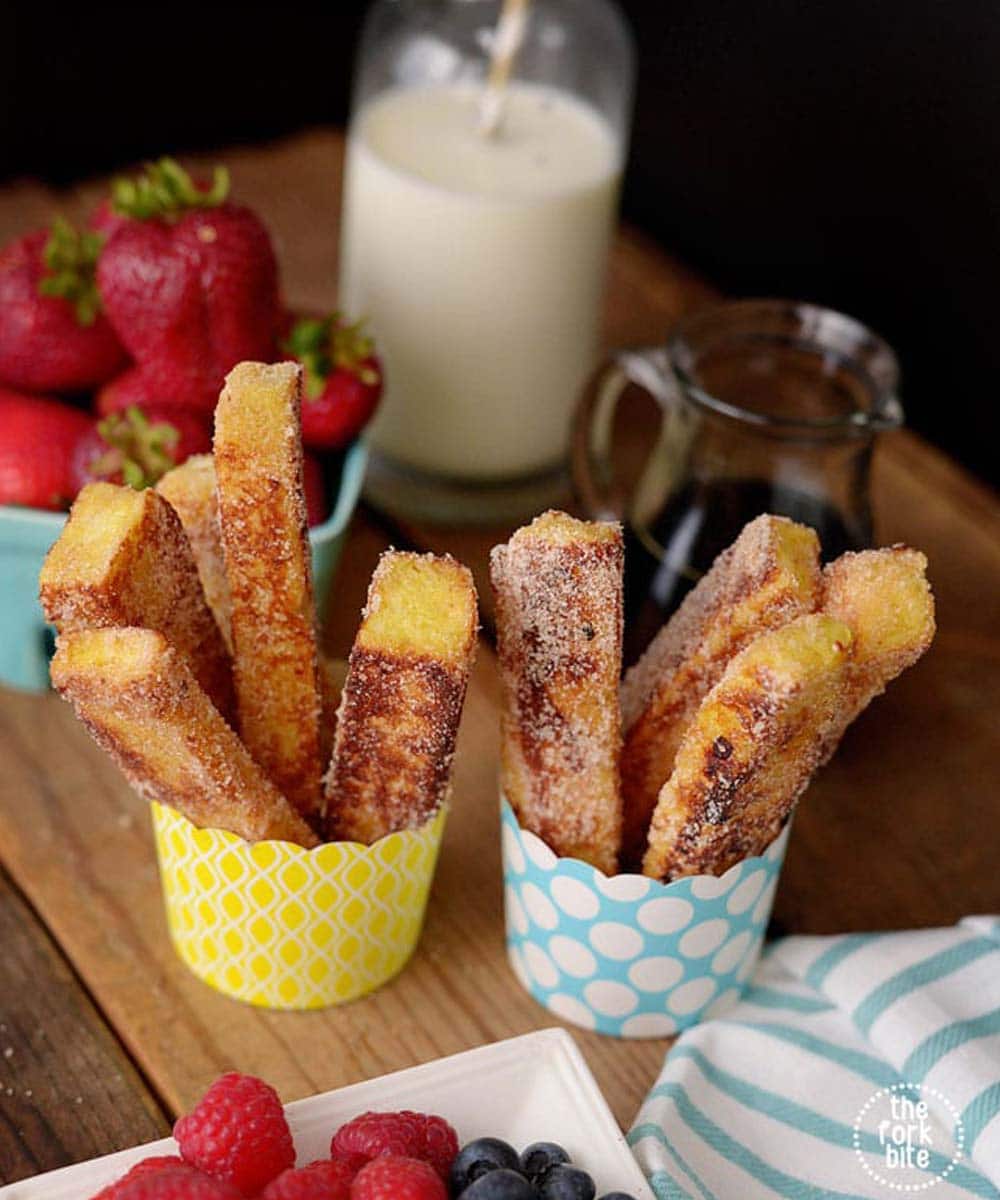 12. Sweet Potato Bites with Avocado and Bacon
Sweet potato bites with avocado and bacon are a delicious sweet potato appetizer recipe that is perfect for serving a large group. Baked sweet potato slices with fresh avocado and crisp bacon on top.
Perfect for game day finger appetizers! Paleo, gluten-free, dairy-free, and DELICIOUS all at the same time. Who could possibly want anything more?
11. Baked Zucchini Fries with Pesto Yogurt Dipping Sauce
These are sure to be a hit with you! Zucchini is cooked into healthy, crispy, golden brown zucchini fries with a three-ingredient pesto yogurt dipping sauce.
10. Cranberry And Feta Pinwheels by The Girl Who Ate Everything
9. Beer Cheese Dip Bread Bowl by Take-Two Tapas
8. Spicy Italian Sausage Cheese Balls by Mom On Timeout
7. Taco Pinwheels by Oh Sweet Basil
6. Parmesan Zucchini Crisps by Kirbie's Cravings
5. Spinach Balls by The Kitchen Is My Playground
4. Garlic Pull-Apart Bread by StreetSmart Kitchen
3. Pepperoni Pizza Puffs by Spend With Pennies
2. Cannoli Dip by Cooking Classy
1. Firecracker Chicken Meatballs by Little Spice Jar
Now comes the important question… Which Easy Party Appetizers Ideas do you like the most? Please let me know in the comments.
Few more appetizers ideas !!!
Want to save this for later? Post these Easy Party Appetizers Ideas to your favorite Pinterest Board!