Discover easy DIY fall wood crafts to decorate your home. Get inspired by rustic DIY fall wood projects like fall wooden signs and other DIY fall decorations. Embrace the beauty of nature with these delightful handmade decorations.
As the leaves gently fall and the scent of autumn fills the air, it's time to embrace the rustic beauty of fall with creative and simple wood crafts.
In this blog, we'll explore a collection of fall wood crafts that effortlessly bring a touch of nature's warmth into your home.
From charming wooden signs and whimsical pumpkin sculptures to elegant candle holders and nature-inspired wall art, I've gathered a range of inspiring ways to transform wood into enchanting fall decor pieces.
Get ready to unleash your creativity and infuse your space with the cozy ambiance of the season as we delve into the world of creative and simple fall wood crafts.
Let's celebrate the beauty of nature's gifts and elevate your home decor with artistic wooden creations that capture the essence of autumn.
14 Unique Ways To Use Reclaimed/Upcycled Wood For Fall Crafts
Fall is the perfect time to engage in creative projects that reflect the beauty of the season.
By incorporating reclaimed or upcycled wood into your fall crafts, you not only embrace sustainability but also give new life to forgotten materials.
Let's dive into some captivating ideas for using reclaimed wood to create stunning fall-inspired crafts.
1. Fall-Themed Wall Art
One of the easiest ways to incorporate reclaimed wood into your fall crafts is by creating wall art.
Whether you choose to paint an autumn landscape or arrange a collage of wooden leaves, the natural texture and warm tones of reclaimed wood will add depth and charm to your artwork.
Hang your masterpiece in your living room or entryway to evoke the cozy ambiance of fall.
2. Reclaimed Wood Centerpieces
Fall is synonymous with gatherings and feasts. Impress your guests by crafting unique reclaimed wood centerpieces for your dining table.
You can make a simple wooden tray and fill it with seasonal fruits, pinecones, and candles.
Alternatively, arrange a combination of reclaimed wood blocks and autumn flowers to create an eye-catching centerpiece that exudes rustic elegance.
3. Rustic Signage for Harvest Celebrations
Guide your guests with style by creating rustic signs for your fall harvest celebrations.
Reclaimed wood can be transformed into charming signboards that direct visitors to the pumpkin patch, apple orchard, or hayride.
Paint the signs with fall-themed messages and embellish them with stenciled leaves or acorns.
These signs will not only serve a practical purpose but also add a touch of nostalgia to your festive atmosphere.
4. Cozy Reclaimed Wood Candle Holders
As the days grow shorter, candles become an essential part of creating a cozy ambiance.
Craft unique candle holders using reclaimed wood to add a rustic and intimate feel to your fall evenings.
Carve out hollows in a thick log or attach reclaimed wood pieces together to create interesting geometric designs.
Place your favorite scented candles inside these holders and enjoy the warm glow that will envelop your space.
5. Vintage-Inspired Reclaimed Wood Frames
Preserve your cherished fall memories in vintage-inspired frames made from reclaimed wood.
Cut, sand, and assemble the wood to create unique frames for your autumn photographs.
The weathered texture of reclaimed wood will beautifully complement the nostalgic feel of your pictures, capturing the essence of the season for years to come.
6. Handcrafted Wood Pumpkins
Celebrate fall with a creative twist by crafting your own wooden pumpkins.
Carve or paint reclaimed wood pieces to resemble pumpkins of various sizes.
Use natural branches or twigs as stems and arrange them as an eye-catching centerpiece or adorn your porch with these charming wooden pumpkins.
7. Upcycled Wood Fall Wreaths
Welcome guests to your home with a stunning upcycled wood fall wreath adorning your front door.
Use reclaimed wood slices, painted leaves, and seasonal embellishments to create a unique and inviting display.
Hang the wreath with a burlap ribbon to complete the rustic look.
8. Reclaimed Wood Serving Trays
Elevate your fall entertaining with stylish reclaimed wood serving trays.
Cut and assemble reclaimed wood pieces to create a sturdy base.
Add handles for convenience and finish it with a food-safe sealant.
These trays will not only impress your guests but also add a touch of natural elegance to your gatherings.
9. Charming Wood Slice Coasters
Protect your furniture in style with charming wood slice coasters.
Slice reclaimed wood logs into thin disks, sand them and seal them to prevent moisture damage.
The organic patterns and warmth of the wood will enhance the cozy atmosphere of your fall gatherings.
10. Personalized Reclaimed Wood Nameplates
Add a personal touch to your fall table settings by creating unique reclaimed wood nameplates.
Cut small wooden blocks from reclaimed wood and engrave or paint each guest's name.
These individualized nameplates will make your guests feel special and add a rustic charm to your fall dinner parties.
11. Adorable Wood Scarecrows
Scarecrows are iconic symbols of fall.
Create your own adorable wooden scarecrows using reclaimed wood and some old clothes.
Arrange the wood pieces to form a body and attach old clothing to complete the look.
Personalize your scarecrows with hats, scarves, and friendly faces to add a whimsical touch to your outdoor fall decor.
12. DIY Reclaimed Wood Planters
Transform reclaimed wood into charming planters to showcase your favorite fall flowers and herbs.
Create rectangular or square boxes using reclaimed wood planks and add a waterproof liner.
Fill the planters with soil and plant vibrant mums, ornamental kale, or pansies to bring bursts of color to your porch or garden.
13. Outdoor Reclaimed Wood Benches
Take advantage of the crisp fall weather by creating outdoor seating areas with reclaimed wood benches.
Construct sturdy benches using reclaimed wood boards and logs.
Add weather-resistant cushions and blankets for extra comfort, and invite friends and family to enjoy the beauty of nature while sitting on your charming rustic benches.
14. Upcycled Wood Birdhouses
Invite feathered friends into your garden by crafting upcycled wood birdhouses.
Use reclaimed wood panels and branches to create cozy and inviting homes for birds.
Paint them in fall-inspired colors and decorate them with natural elements such as pinecones or leaves.
Hang these charming birdhouses from trees or place them on sturdy poles, providing a safe haven for birds during the fall season.
Must Try Fall Wood Crafts
" Affiliate links are provided for your convenience, please read my disclosure for more information."
25. DIY Wood Pumpkins – Wilshire Collections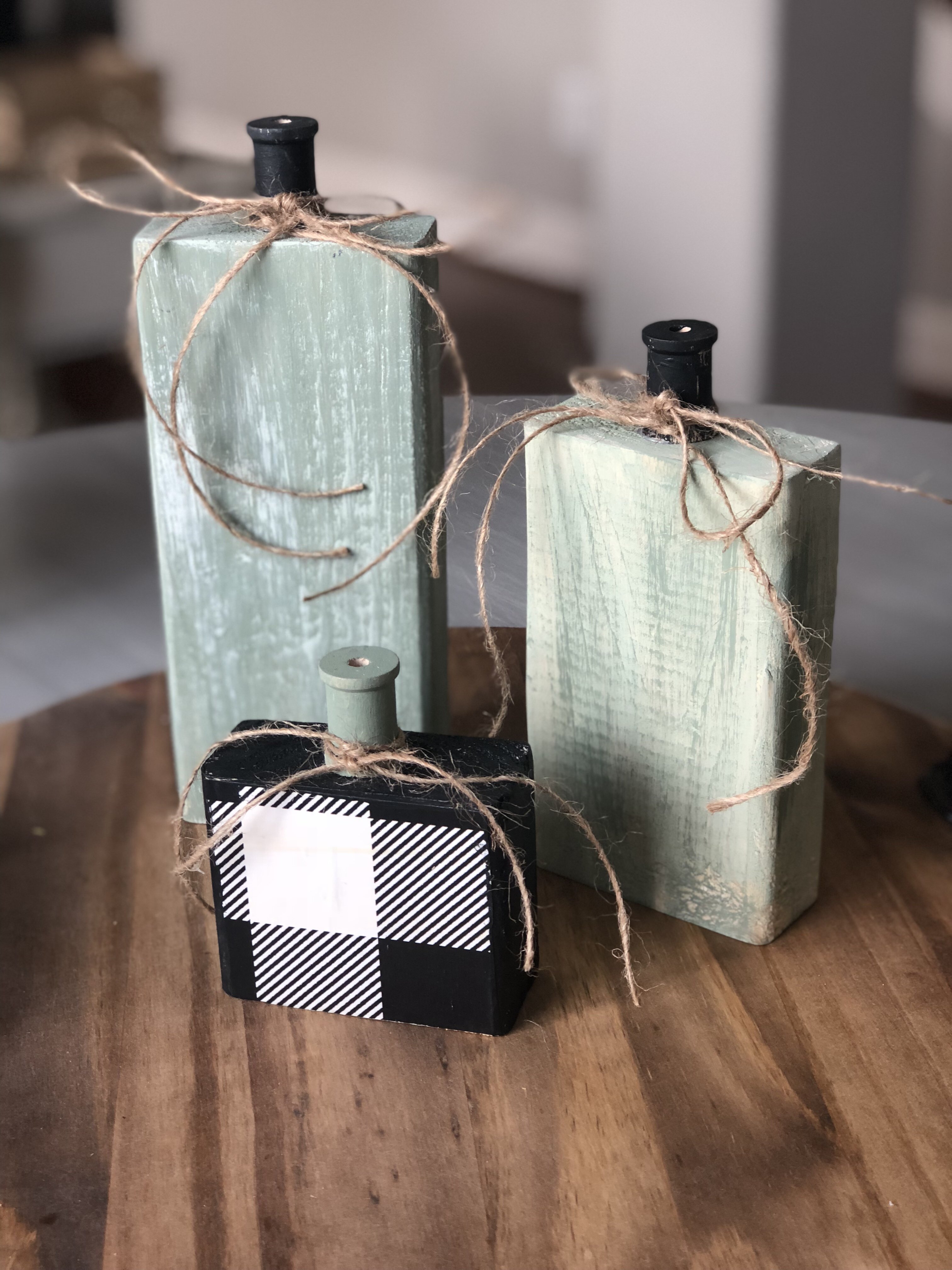 24. 4×4 Post Painted Pumpkins – Craft Lady Lindsay
23. DIY Wooden Bead Corn – Hammons Nest
22. DIY Wood Bead Pumpkins – The Navage Pumpkins
21. Grapevine Pumpkin Wreath – Lizzy And Derin
19. DIY Halloween "BOO" Blocks – The Crafting Chicks
18. DIY Pumpkin Blocks Using Scrapbook Paper – The Makers Map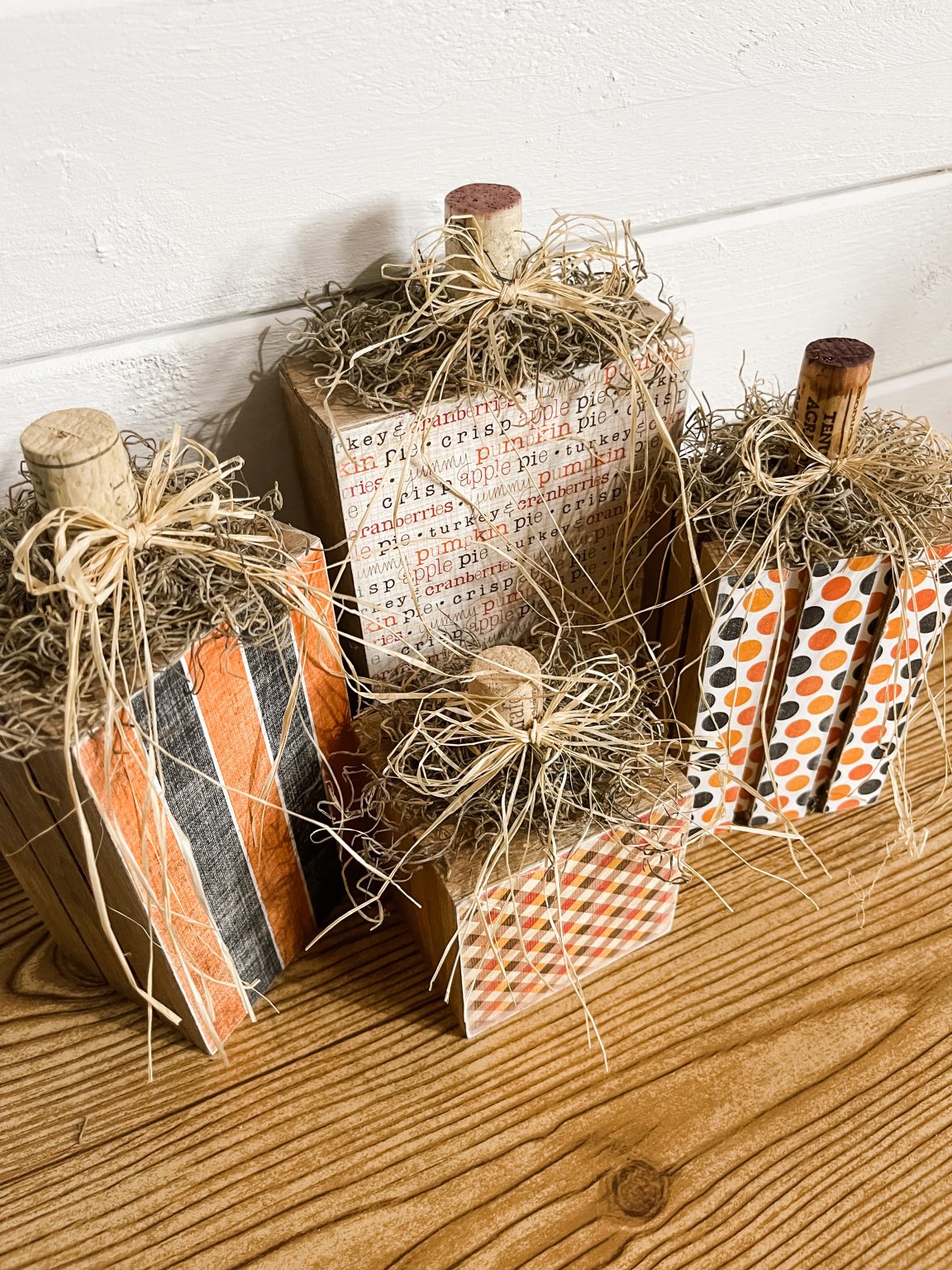 17. DIY Reclaimed Wood Pumpkins – The Summery Umbrella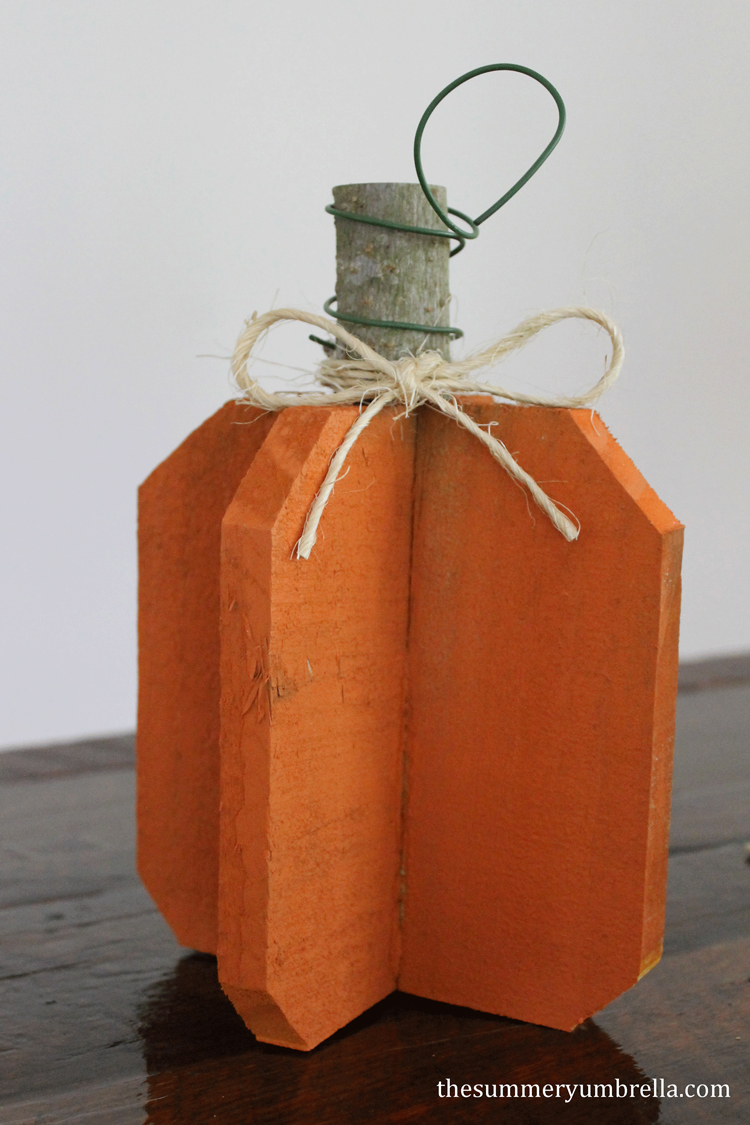 16 Neutral Wood Pallet Pumpkins – Pretty DIY Home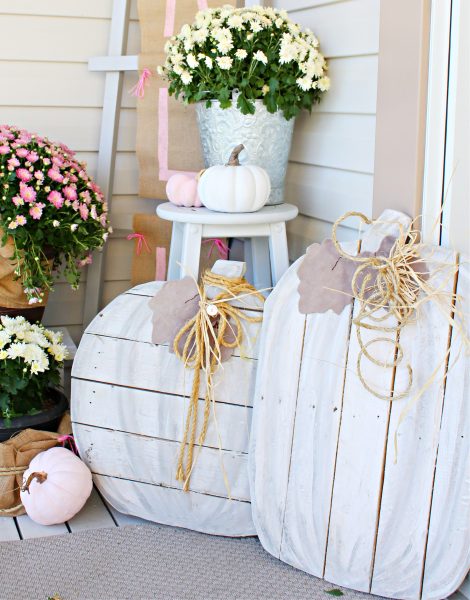 15. Jenga Block Pumpkins – Crafty Morning
14. Rae Dunn Fall Signs – Kippi At Home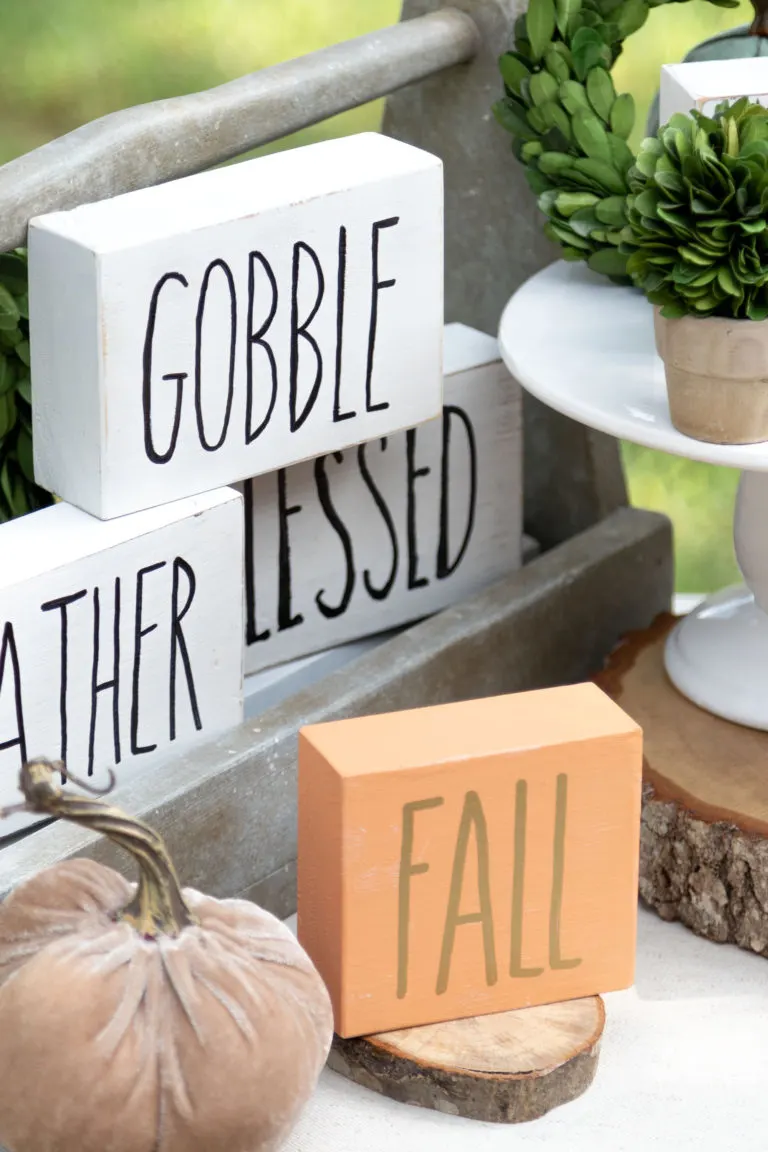 13. DIY Buffalo Check Pumpkins – Funky Junk Interiors
12. 2×4 Wood Pumpkins – DIY Beautify
11. DIY 2×4 Wood Candy Corn – Megan Plus Five
10. DIY Wood Biscuit Wreath – Just That Perfect Piece
9. Scrap Wood Pumpkins – Hailey Duncan Home
8. Giant Wooden Pumpkins – First Day Of Home
7. DIY Painted Wood Pumpkins – Megan Plus Five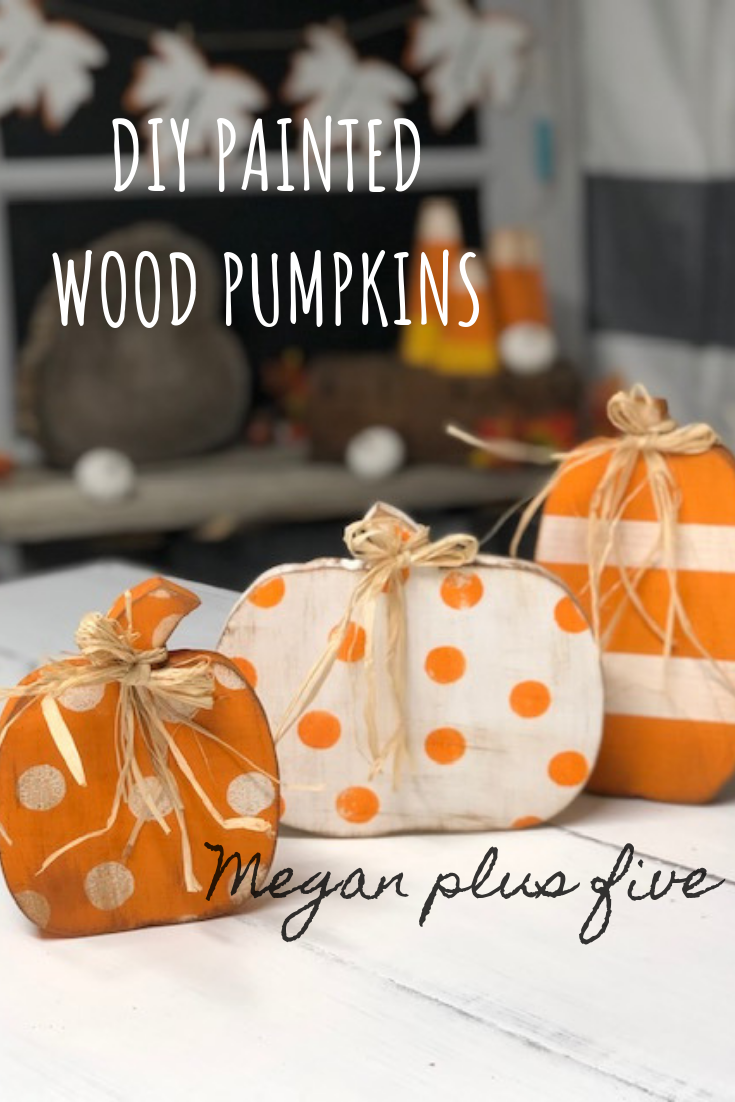 6. DIY Decorative Wood Wagon – Houseful Of Handmade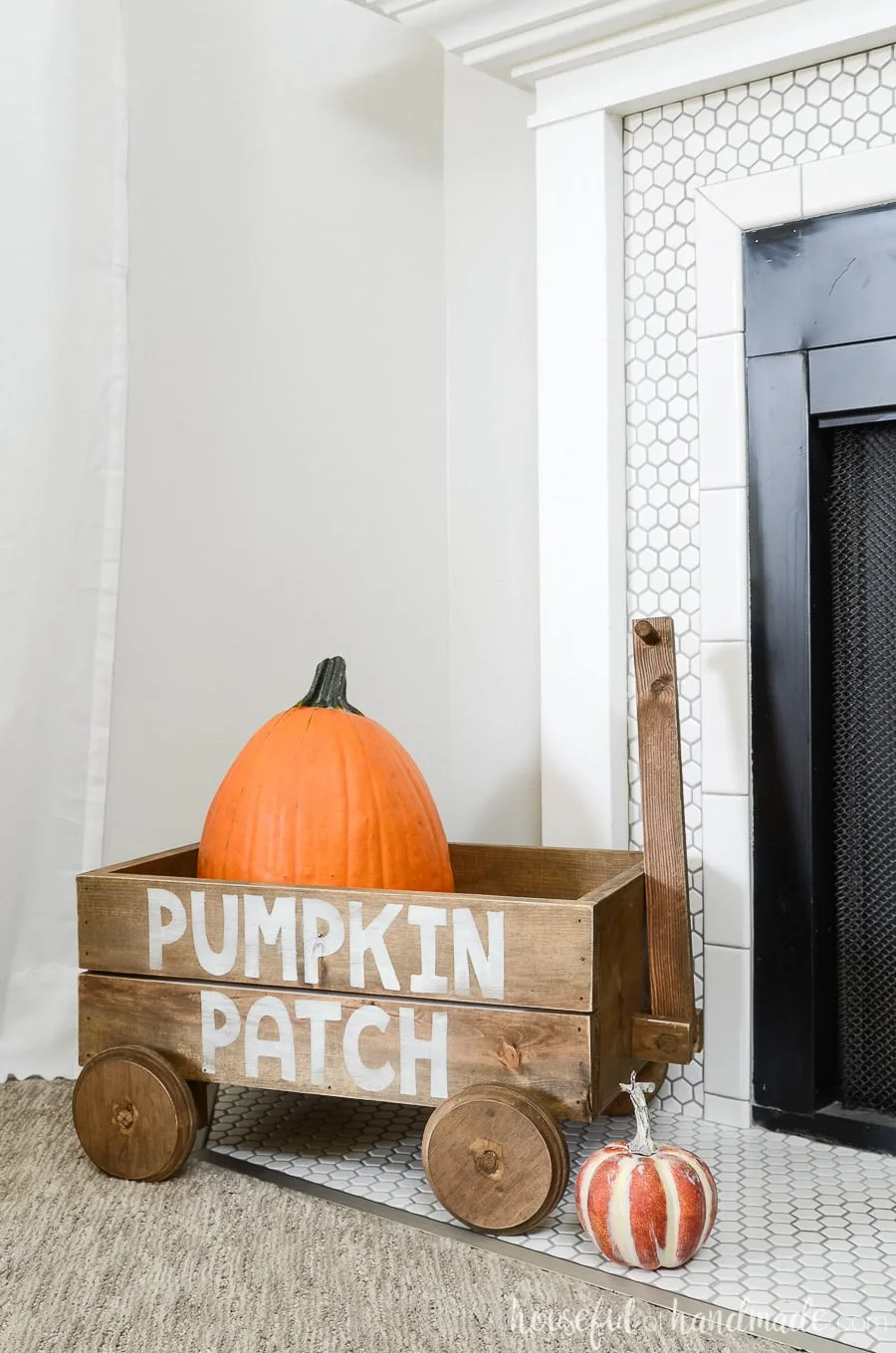 5. DIY Chippy Wood Pumpkin – Roost And Restore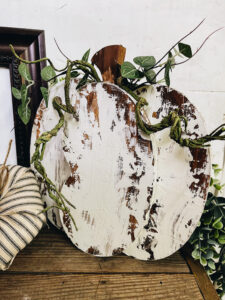 4. DIY Scrap Wood Pumpkins – Do Dodson Designs
3. DIY Rustic Pallet Pumpkins – Kippi At Home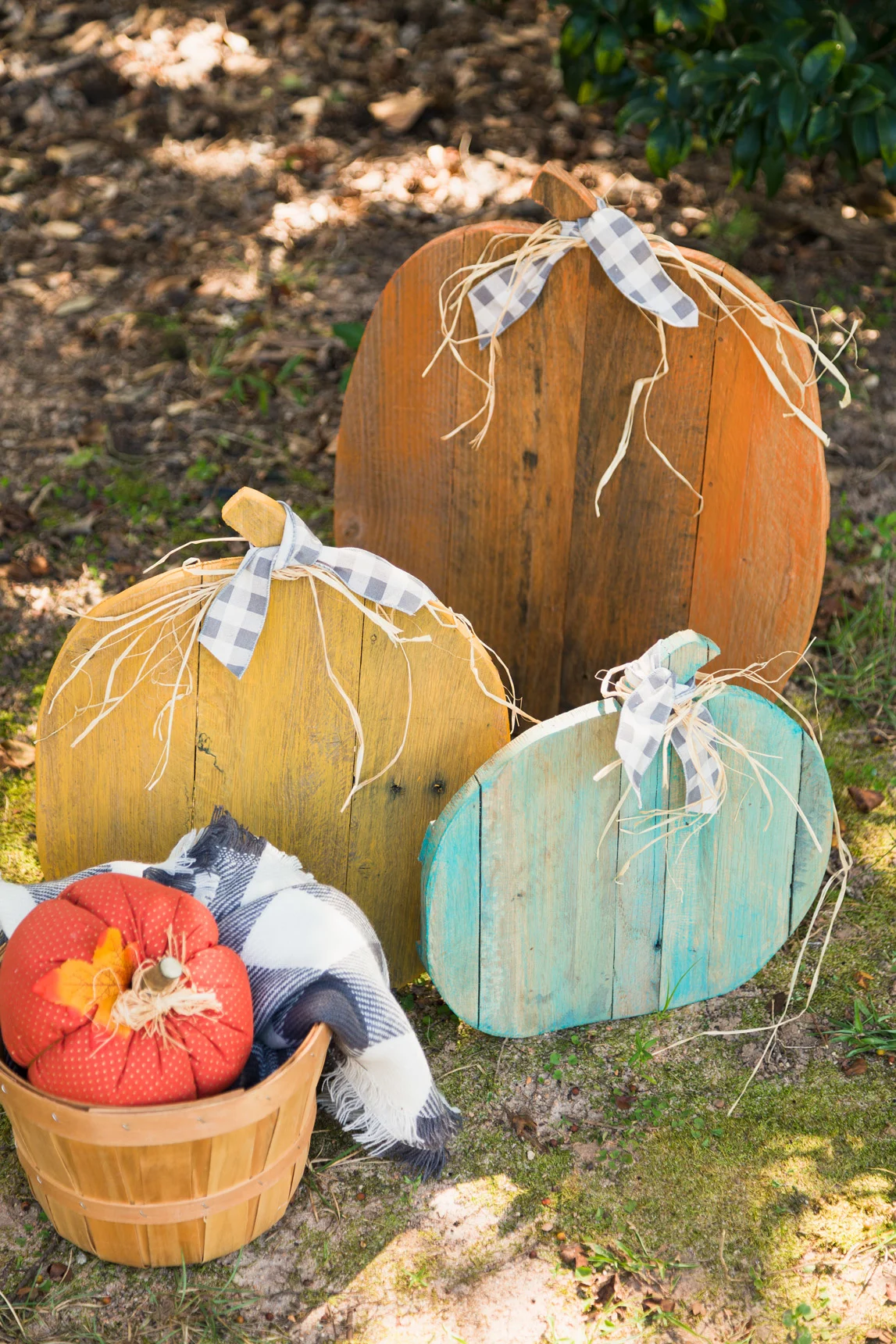 2. DIY Rustic Wood Pumpkins – Do Dodson Designs
1. DIY Wooden Candy Corn – Farm Life DIY
FAQs
Q. Where can I find reclaimed wood for my fall crafts?
Reclaimed wood can be sourced from salvage yards, architectural salvage stores, or even old barns and buildings. You can also search online platforms or local classifieds for reclaimed wood suppliers.
Q. Is reclaimed wood safe to use for indoor crafts?
Yes, reclaimed wood can be safely used for indoor crafts. However, it's important to properly clean and seal the wood to ensure its durability and eliminate any potential hazards.
Q. Can I personalize the reclaimed wood crafts to suit my style?
Absolutely! Reclaimed wood crafts offer ample opportunities for personalization. You can choose different finishes, paint colors, and decorative elements to align with your unique style and preferences.
Q. How can I maintain the appearance of reclaimed wood crafts?
To maintain the appearance of reclaimed wood crafts, periodically clean them with a mild detergent and water solution. Avoid harsh chemicals that may damage or discolor the wood. Additionally, reseal the wood if needed to preserve its beauty and protect it from wear and tear.
Q. Can I sell my reclaimed wood crafts?
Yes, selling your reclaimed wood crafts can be a rewarding initiative. Consider setting up an online store or participating in local craft fairs to showcase and sell your unique fall creations.
Q. How do I ensure the reclaimed wood is safe for crafting?
When working with reclaimed wood, it's important to inspect it for any signs of damage, rot, or infestation. Check for splinters or sharp edges and sand them down if necessary. If you're uncertain about the safety of the wood, consider consulting with a professional or opting for a different piece of reclaimed wood.
Q. Can I combine reclaimed wood with other materials in my fall crafts?
Absolutely! Combining reclaimed wood with other materials can add depth and interest to your fall crafts. Consider incorporating elements such as metal accents, fabric, dried flowers, or even recycled glass to create unique and visually appealing pieces.
Now comes the important question… Which fall wood crafts do you like the most? Please let me know in the comments.
Few more fall ideas!!!
Want to save this for later? Post these Fall Wood Crafts to the "Fall Crafts" OR "Autumn Crafts" Board!