Get inspired by these DIY fall crafts for kids and adults! Discover DIY fall craft projects to celebrate the beauty of autumn. From DIY fall decorations to cozy handmade gifts, find your next craft project for the season.
Step into a world adorned with vibrant foliage and a gentle autumn breeze.
Fall has arrived, and with it comes the perfect opportunity to add a touch of personal creativity to your seasonal decor.
Embrace the warmth and charm of this magical time of year as we delve into a realm of enchanting fall crafts.
From wreaths adorned with natural elements to cozy DIY candles that infuse your home with comforting scents, we'll explore a myriad of projects that allow you to express your unique style and create a cozy ambiance.
So gather your crafting supplies, let your imagination roam free, and join us on this creative journey as we unlock the beauty of fall, one craft at a time.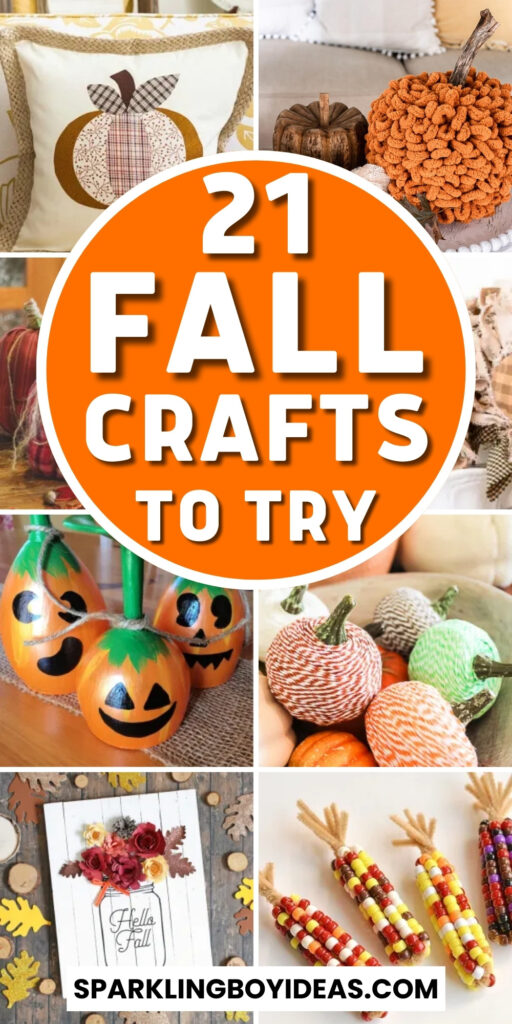 10 Tips For Transforming Everyday Items To Make Fall Crafts
Fall is the perfect season to unleash your creativity and transform everyday items into beautiful crafts.
With a little imagination and some simple techniques, you can create stunning decorations and accessories that capture the essence of this colorful time of year.
In this article, we will provide you with 10 tips to help you make fall crafts using ordinary objects.
Tip 1: Leaf Stamping
Fall is known for its vibrant foliage, so why not incorporate it into your crafts?
Collect a variety of leaves in different shapes and sizes.
Dip them in acrylic paint and press them onto paper or fabric to create beautiful leaf prints.
Use different colors and experiment with overlapping patterns to add depth and texture to your designs.
Tip 2: Pine Cone Decorations
Pine cones are abundant during the fall season and can be transformed into charming decorations.
Paint them in autumn hues like gold, copper, or burgundy, and sprinkle them with glitter for a touch of sparkle.
Arrange them in a bowl as a centerpiece, string them together to make a garland, or attach them to wreaths for a natural and rustic look.
Tip 3: Mason Jar Lanterns
Mason jars are versatile and can be turned into delightful lanterns.
Clean and dry the jars, then apply a layer of frosted glass spray paint for a soft glow.
Insert small candles or battery-operated LED lights inside the jars, and voila!
You have enchanting lanterns that can illuminate your indoor or outdoor spaces during the cozy fall evenings.
Tip 4: Acorn Wreath
Create a stunning wreath using acorns collected from your surroundings.
Glue the acorns onto a foam wreath base, covering it completely.
Add a bow made of burlap or satin ribbon for an elegant touch.
Hang it on your front door or use it as a centerpiece for your fall-themed table setting.
Tip 5: Pumpkin Spice Candles
Capture the warm and comforting scent of fall with homemade pumpkin spice candles.
Melt soy wax in a double boiler, add pumpkin spice fragrance oil, and pour the mixture into small glass jars or candle molds.
Insert a wick and let the candles cool and solidify. Light them up, and enjoy the cozy aroma that fills your space.
Tip 6: Sweater Pillow Covers
Repurpose old sweaters to create cozy pillow covers for your living room or bedroom.
Cut out square or rectangular pieces from the sweater, making sure they are larger than your pillow inserts.
Sew the edges together, leaving an opening to insert the pillow.
This simple DIY project will add warmth and texture to your fall decor.
Tip 7: Apple Print Tea Towels
Add a touch of whimsy to your kitchen with apple-print tea towels.
Slice an apple in half and dip the cut side into fabric paint.
Press the apple onto a plain white tea towel to create apple-shaped prints.
Repeat the process with different colors and arrange the prints in a pattern.
Let the paint dry, then heat-set it according to the instructions on the fabric paint.
Your custom apple print tea towels are ready to brighten up your kitchen!
Tip 8: Birch Bark Vases
Bring a touch of nature indoors with birch bark vases.
Find a cylindrical glass or plastic vase and collect thin strips of birch bark.
Wrap the bark around the vase, securing it with glue or twine.
Fill the vase with dried branches, autumn flowers, or even LED fairy lights for a mesmerizing centerpiece.
Tip 9: Harvest Mason Jars
Transform mason jars into charming harvest-themed decor pieces.
Paint the jars in warm fall colors like orange, brown, and gold.
Once dry, tie twine or burlap around the rim of the jars and attach artificial fall leaves or small pine cones with hot glue.
Fill the jars with small pumpkins, dried flowers, or cinnamon sticks for a delightful autumn display.
Tip 10: Fall Centerpieces
Create eye-catching fall centerpieces using a mix of natural elements and everyday items.
Arrange a variety of colorful leaves, pine cones, acorns, and small pumpkins on a tray or in a decorative bowl.
Add candles or fairy lights to create a warm and inviting atmosphere.
Experiment with different combinations and let your creativity shine.
Creative DIY Fall Crafts
" Affiliate links are provided for your convenience, please read my disclosure for more information."
21. DIY Yarn Pumpkins – An Organized Season
20. DIY Stacked Pumpkins Fall Sign – The Makers Map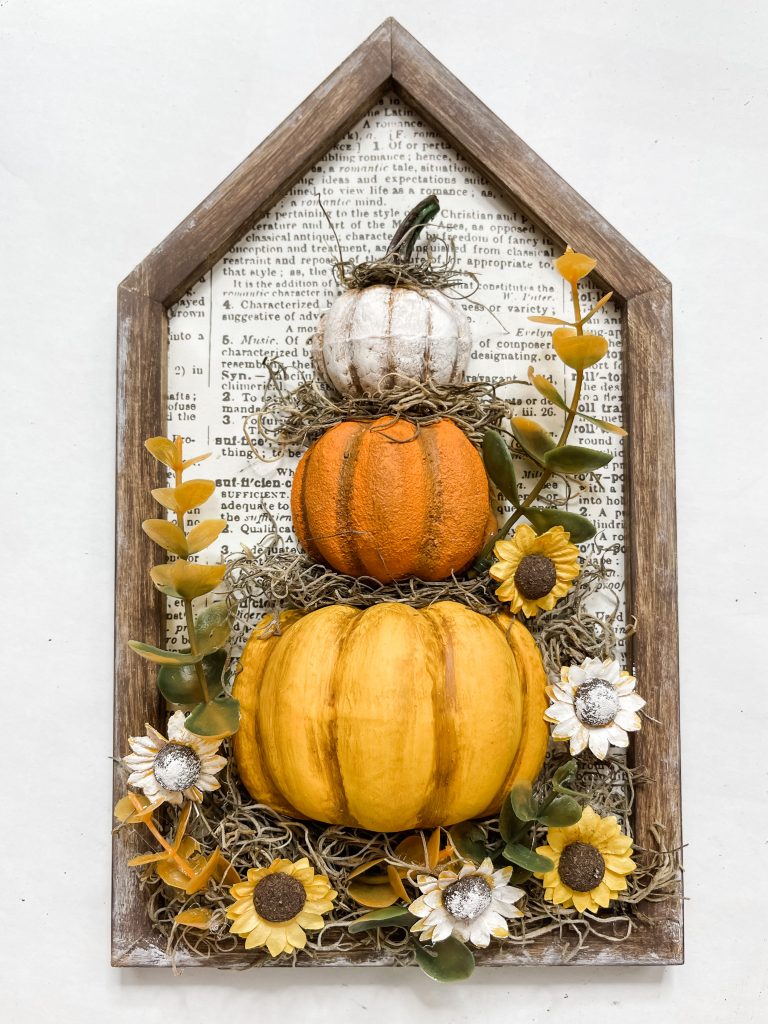 19. DIY Primitive Sunflowers – DIY Beautify
18. Dollar Tree Fall Reverse Canvas – The Crazy Craft Lady
17. DIY Terracotta Pumpkins – Hamilton Park Home
16. DIY Loop Yarn Pumpkins – DIY Beautify
14. No Sew Shirt Sleeve Pumpkins
13. Velvet Pumpkin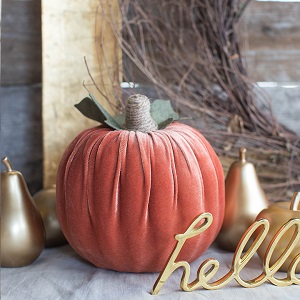 12. Scrappy Pumpkin
10. DIY Painted Candy Corn Mason Jars
8. DIY No Sew Pumpkin Pillow Cover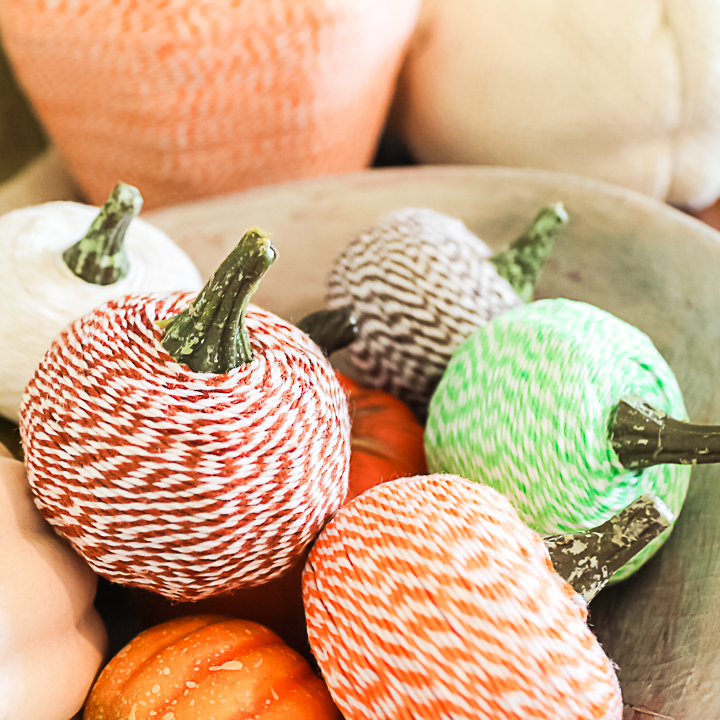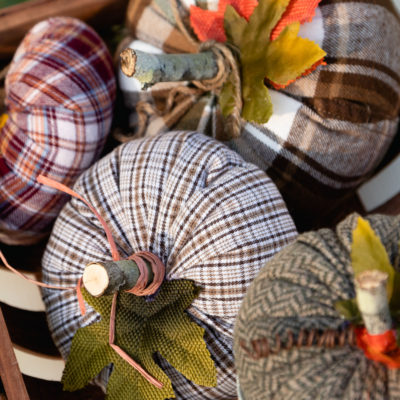 1. Beaded Pipe Cleaner Indian Corn –
FAQs
Q. Can I use real candles instead of LED lights in the mason jar lanterns?
Yes, you can use real candles in the mason jar lanterns, but it's important to exercise caution and supervise them while they are lit. Keep the lanterns away from flammable objects and remember to extinguish the candles when not in use.
Q. Where can I find birch bark for the birch bark vases?
Birch bark can be found in craft stores or online. Alternatively, you can collect fallen birch bark during your outdoor walks to use for your birch bark vases. Just make sure to clean and dry the bark before wrapping it around the vases.
Q. How long does it take for the apple print tea towels to dry?
The drying time for apple print tea towels will vary depending on the type of fabric paint used. It's recommended to follow the instructions provided with the fabric paint for the best results. Allow sufficient time for the paint to dry completely before using or washing the tea towels to ensure the longevity of the apple prints.
Q. Can I personalize the harvest mason jars with different decorations?
Absolutely! You can personalize the harvest mason jars with different decorations according to your preferences. Consider using ribbons, flowers, or other autumn-themed embellishments to add a unique touch to your jars and make them truly your own.
Q. Can I use real flowers in the fall centerpieces?
Yes, you can incorporate real flowers in the fall centerpieces. Choose flowers that complement the colors and theme of your centerpiece, such as sunflowers, chrysanthemums, or dahlias. Fresh flowers will add a natural and vibrant element to your fall decor, enhancing the overall beauty of your centerpiece.
Q. Can I reuse the materials used in these fall crafts for future projects?
Yes, many of the materials used in these fall crafts can be reused for future projects. For example, mason jars, birch bark vases, and wreath bases can all be repurposed for different seasonal decorations. You can also save and store the painted pine cones, leaf stamps, and other elements to use in future fall crafts or even incorporate them into other creative endeavors.
Q. How can I ensure the longevity of the fall crafts I create?
To ensure the longevity of your fall crafts, it's important to take proper care of them. For items like painted pine cones or wreaths, store them in a cool, dry place to prevent mold or damage. Keep candles and other flammable decorations away from direct heat sources or open flames. Additionally, consider using protective coatings or sealants on certain crafts to enhance their durability and preserve their appearance over time.
Now comes the important question… Which of these fall crafts did you like the most? Please let me know in the comments.
Few more fall crafts!!!
Want to save this for later? Post these Fall Crafts to the "DIY Fall Crafts" OR "Autumn Crafts" Board!