Capture the essence of autumn with these DIY fall signs. From rustic fall decor to cozy vibes, discover charming inspiration for the season.
As the leaves begin to paint the world in shades of gold and the air carries the comforting scent of cinnamon, it's time to infuse your home with the cozy embrace of autumn.
Discover the art of creating personalized fall signs that exude warmth and add a touch of rustic charm to your living space.
From hand-painted wooden plaques to whimsical chalkboard designs, I'll guide you through a journey of crafting that brings the essence of the season to life.
Add your personal touch with heartfelt quotes, delicate embellishments, or even family names, and watch as these signs become cherished symbols of autumnal coziness.
So grab your paintbrushes, gather your inspiration, and join us in celebrating the beauty of fall with inviting, personalized signs that will evoke feelings of comfort and joy in every corner of your home.
13 Upcycled Materials For Fall Signs
Fall is the perfect time to embrace creativity and bring a touch of autumnal charm to your home.
One way to do this is by incorporating upcycled materials into your fall signs.
Upcycling not only adds a unique and personalized touch to your decor but also helps reduce waste and promote sustainability.
In this article, we will explore various upcycled materials that you can use to create beautiful and eco-friendly fall signs.
1. Wooden Pallets: Rustic Elegance
Wooden pallets are a versatile and readily available material that can be transformed into stunning fall signs.
Their rustic appearance adds a touch of elegance to any space.
You can paint the pallets in warm autumn colors like deep reds, oranges, and yellows.
Add stenciled quotes, leaf motifs, or pumpkin designs to enhance the fall theme.
Hang the finished sign on your porch, entryway, or living room wall for a charming fall statement piece.
2. Vintage Windows: Timeless Appeal
Old, salvaged windows provide a unique canvas for fall signs.
Their weathered look and vintage charm create a sense of nostalgia.
Clean the windows and remove any loose or chipped paint.
Consider painting the window frame in muted fall tones or leaving it as it is for a distressed look.
Attach a fall-themed decal or paint a pumpkin, acorn, or leaves directly on the glass.
Hang the window sign near a source of natural light to showcase its timeless appeal.
3. Burlap Sacks: Rustic Simplicity
Burlap sacks are a popular choice for creating rustic fall signs.
Their coarse texture and earthy tones perfectly complement the cozy ambiance of the season.
Cut the burlap into your desired shape and size.
Stencil or paint fall-inspired words or patterns, such as "Welcome Fall" or leaf motifs, onto the burlap.
Add a wooden dowel or rod to the top and hang the sign on your front door or a bare wall for a simple yet charming fall accent.
4. Old Picture Frames: Vintage Charm
Repurposing old picture frames is a creative way to add vintage charm to your fall signs.
Look for ornate frames at thrift stores or flea markets.
Remove the glass and backing from the frame and paint it in warm fall hues or distress it for an aged look.
Attach a piece of burlap or fabric to the back of the frame, and embellish it with fall-themed elements like artificial flowers, dried leaves, or small pinecones.
Hang the frame sign on a wall or prop it up on a mantel for a nostalgic touch.
5. Cardboard: Budget-Friendly Creativity
Cardboard is a versatile and budget-friendly material that can be transformed into unique fall signs.
Cut the cardboard into your desired shape, such as a pumpkin, leaf, or abstract design.
Paint the cardboard in autumn colors and add text or decorative elements using markers or stencils.
You can also glue fabric, twine, or dried leaves onto the cardboard for added texture.
Place the cardboard sign on a tabletop, hang it on a door, or lean it against a wall for an affordable and creative fall accent.
6. Tin Cans: Industrial Chic
Empty tin cans offer an unexpected yet stylish option for fall signs.
Clean and remove any labels from the cans.
Paint them in metallic shades like copper, gold, or bronze.
Use stencils or freehand techniques to add fall-inspired images or messages to the cans.
Insert a small bouquet of dried flowers, wheat stalks, or fall foliage into each can for a charming and unique fall display.
Line the cans on a windowsill, mantel, or bookshelf to create an industrial chic fall vibe.
7. Fabric Scraps: Cozy Textures
Leftover fabric scraps can be repurposed into cozy fall signs.
Gather a variety of fall-themed fabrics such as plaids, houndstooth, or floral prints.
Cut the fabric into squares, triangles, or any desired shape.
Layer and arrange the fabric pieces on a backing material like felt or canvas.
Secure them with adhesive or stitching. Embellish the sign with buttons, ribbons, or small decorative items.
Hang the fabric sign in your kitchen, living room, or bedroom for a warm and inviting fall accent.
8. Chalkboards: Whimsical Messages
Chalkboards provide a versatile and customizable option for fall signs.
You can either repurpose an old chalkboard or purchase a chalkboard panel from a craft store.
Write fall-themed messages, quotes, or draw seasonal illustrations using chalk or chalk markers.
Enhance the design by adding autumn leaves, acorns, or small pumpkins as decorative accents.
Hang the chalkboard sign in your dining room, kitchen, or any other space where you want to showcase a whimsical touch of fall.
9. Wine Corks: Quirky Accents
If you have collected wine corks over time, why not transform them into quirky fall signs?
Gather a sufficient number of corks and arrange them in the shape of a pumpkin, leaf, or any other fall motif.
Glue the corks together, ensuring they form a sturdy structure.
Add a piece of twine or ribbon as a stem or hanger.
Place the cork sign on a tabletop, mantel, or shelf to add a unique and eco-friendly touch to your fall decor.
10. Mason Jar Lids: Whimsical Decorations
Mason jar lids can be transformed into whimsical fall decorations.
Paint the lids in various autumn colors and attach twine or ribbon to create a hanger.
Use stencils or freehand painting to add fall motifs like leaves, acorns, or owls.
Hang these charming lids individually or string them together to create a unique fall garland.
11. Scrabble Tiles: Personalized Messages
If you have an old Scrabble game lying around, why not repurpose the tiles into personalized fall signs?
Spell out words like "family," "grateful," or "harvest" and glue the tiles onto a sturdy backing.
Add decorative elements like twigs or artificial leaves to enhance the fall-themed aesthetic.
These Scrabble tile signs will make delightful additions to your seasonal decor.
12. Book Pages: Literary Inspiration
Old books that are no longer readable can find new life as fall signs.
Tear out pages with beautiful text or illustrations and arrange them on a wooden board or frame.
Add fall-themed cutouts or stenciled words for a personalized touch.
These book page signs will not only bring literary inspiration but also a vintage aesthetic to your fall decor.
13. CD Cases: Reflective Displays
Give those outdated CD cases a second chance by turning them into reflective fall signs.
Remove the paper inserts from the cases and replace them with fall-themed images or artwork.
Hang them near a window or in a well-lit area to allow the sunlight to catch the reflections.
These upcycled CD case signs will add a unique and captivating element to your fall decorations.
Festive Fall Signs To Make
" Affiliate links are provided for your convenience, please read my disclosure for more information."
21. Wooden Pumpkin Fall Sign – Domestically Creative
20. Rustic Inspired Mason Jar Sign – Simply Made Fun
19. DIY Fall Harvest Sign – My Creative Days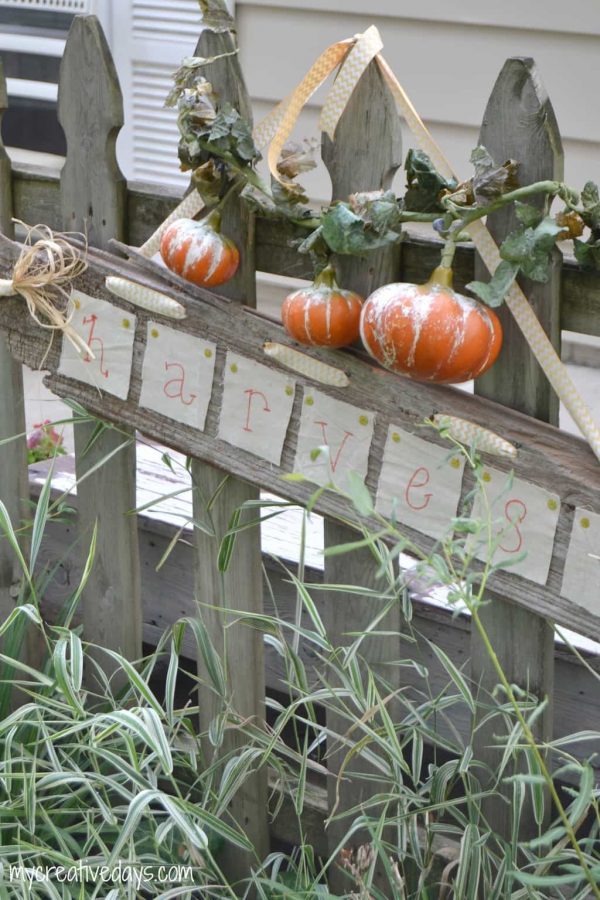 18. Fall DIY Wood Sign – How To Nest For Less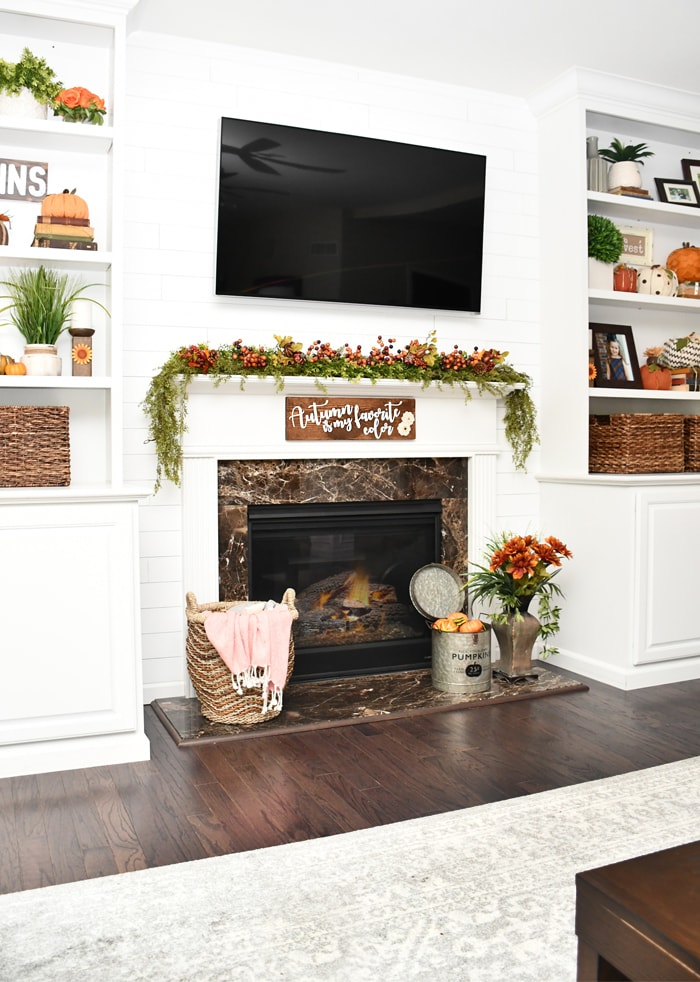 17. Painted Fall Leaves Sign – Pamela Groppe Art
16. Harvest Barnwood Sign – Jennifer All Wood Home
15. Reversible Fall & Christmas Sign – Hunt And Host
14. DIY Reversible Fall Wall Hanging – Twelve On Main
13. Autumn Chalkboard Sign – Ella Claire Inspired
12. Thankful Fall Sign Photo Board – Lovely ETC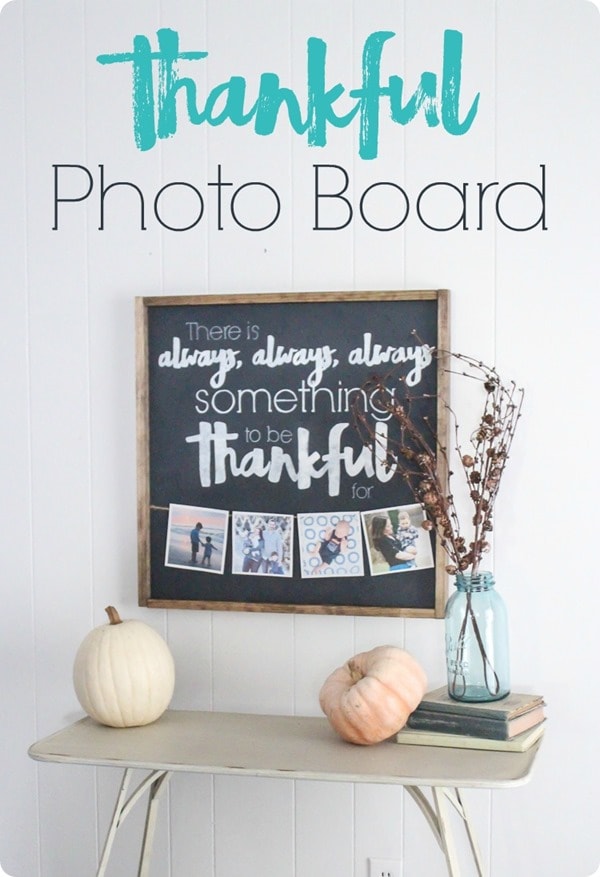 11. "Be Grateful" Fall Signs – Duct Tape And Denim
10. "Thankful & Harvest" Fall Decor Farmhouse Signs – Hunny I'm Home DIY
9. Stacked Pumpkins Fall Sign – The Makers Map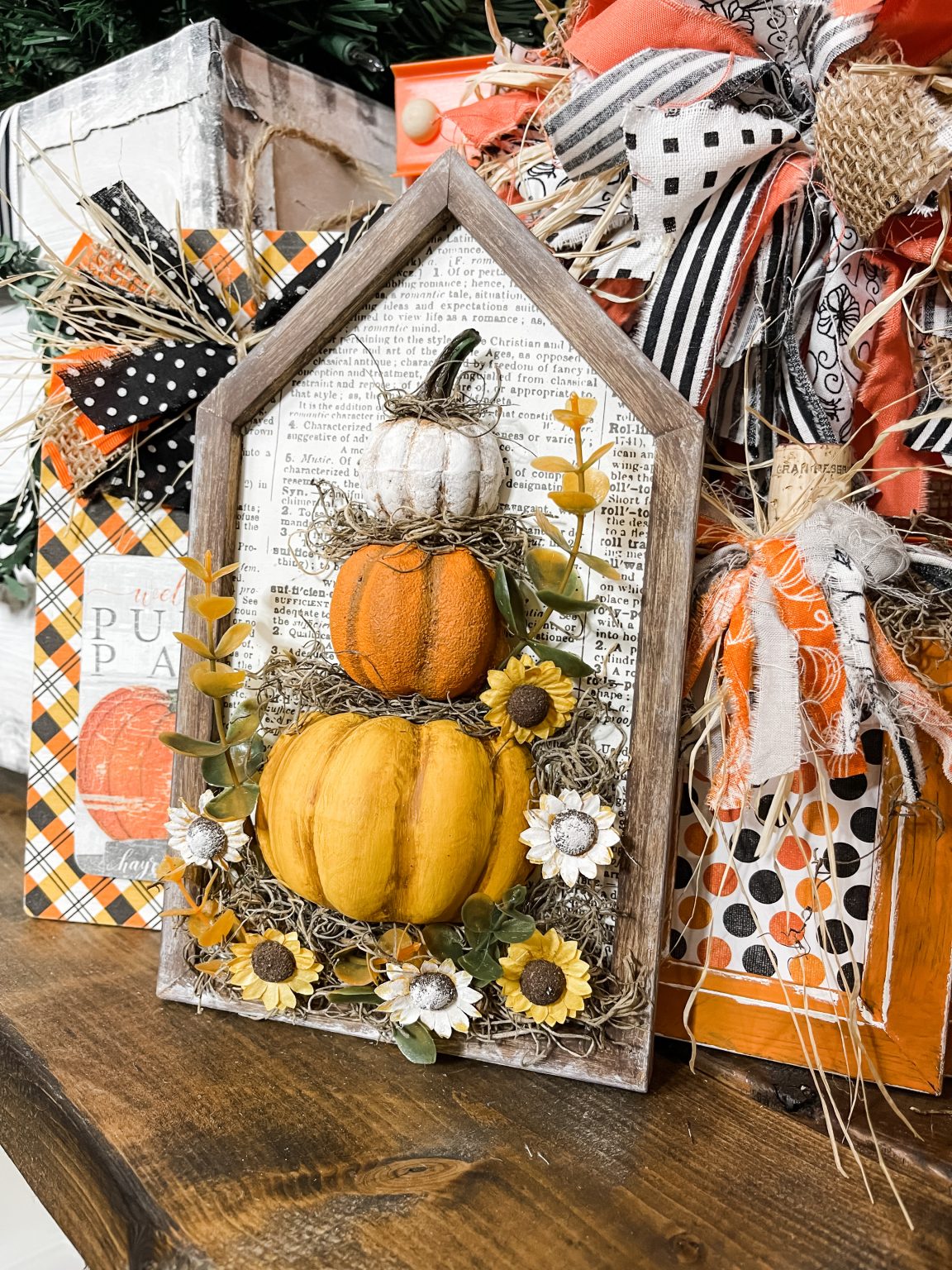 8. Dollar Store Fall Pumpkin Sign – Jami Ray Vintage
7. "Fall Breeze Autumn Leaves" Signs – Pallet And Pantry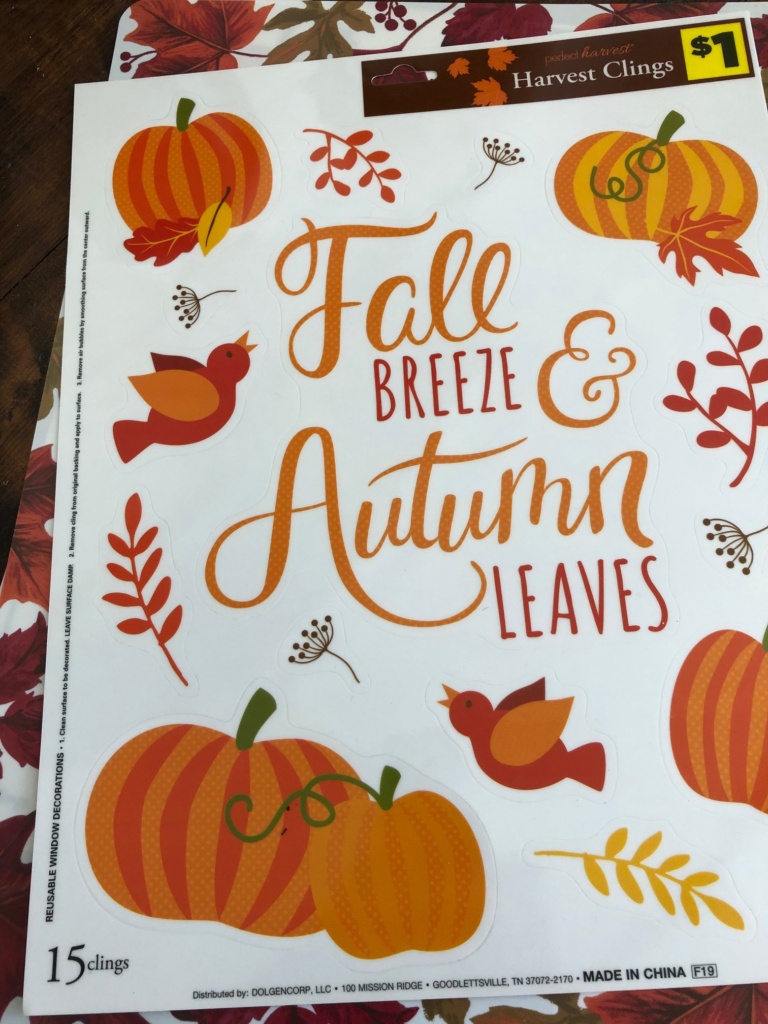 6. Hand-Lettered Fal Sign – Pitter And Glink
5. "Give Thanks" Sign – Shanty 2 Chic
4. "Be Thankful" Fall Printable – Lolly Jane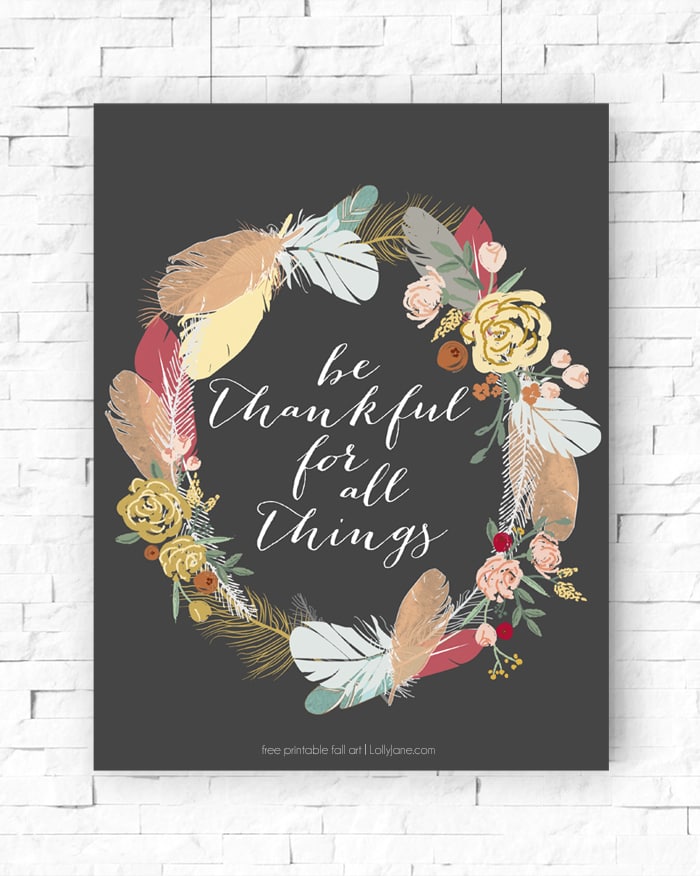 3. "Go Jump In The Leaves" Fall Sign – Kelly Leigh Creates
2. Hello Pumpkin Fall Sign – The Happy Scraps
1. Autumn Leaves Fall Sign – Create Craft Love
FAQs
Q. How can I ensure the upcycled fall signs are weather-resistant?
If you plan to display the signs outdoors, consider applying a protective sealant or varnish to the materials. This will help prevent damage from moisture and prolong the life of your upcycled fall signs.
Q. Do I need any special tools to create upcycled fall signs?
No, you don't necessarily need any special tools. Basic crafting supplies like paintbrushes, scissors, glue, and markers are usually sufficient. However, depending on the materials and techniques you choose, you may need additional tools like a saw for cutting wood or a hot glue gun for securing certain elements.
Q. Can I use upcycled fall signs for events or parties?
Absolutely! Upcycled fall signs can add a charming and eco-friendly touch to events and parties. Customize the signs with event-specific messages or decorations to enhance the festive atmosphere.
Q. Are upcycled fall signs suitable for both indoor and outdoor use?
Yes, upcycled fall signs can be designed for both indoor and outdoor displays. However, keep in mind that certain materials may require additional weatherproofing or protection if exposed to the elements for an extended period.
Q. Can I involve my children in creating upcycled fall signs?
Certainly! Creating upcycled fall signs can be a wonderful family activity. Encourage your children to express their creativity by letting them choose colors, paint designs, or add their touches to the signs. It's a great opportunity to spend quality time together and teach them about sustainability.
Q. How long do upcycled fall signs typically last?
The durability of upcycled fall signs can vary depending on the materials used and the level of protection applied. With proper care and maintenance, such as avoiding direct exposure to harsh weather conditions, they can last for several seasons. Regularly inspect the signs for any signs of wear and make any necessary repairs or touch-ups to ensure their longevity.
Now comes the important question… Which fall signs do you like the most? Please let me know in the comments.
Few more fall ideas!!!
Want to save this for later? Post these Fall Signs to the "Fall Decor" OR "Autumn Decor" Board!