Add a touch of autumn charm to your home with DIY fall garland ideas. Explore beautiful fall decor ideas and create a warm and inviting atmosphere.
As the season transitions and nature adorns itself in vibrant hues, it's time to bring the enchanting spirit of fall indoors with creative and simple garland ideas.
In this blog, we'll explore a collection of fall garlands that effortlessly elevate your space.
From autumn leaves and acorns to mini pumpkins and rustic elements, I've gathered a range of inspiring ways to string together a cascade of colors and textures.
Get ready to infuse your home with the beauty of the season as we dive into the world of creative and simple fall garland ideas.
Let's adorn your space with a whimsical touch that captures the essence of autumn's charm and creates a warm and inviting ambiance.
Festive Fall Garlands Ideas For Various Settings & Decor
Fall garlands, with their warm and vibrant hues, are a wonderful way to embrace the beauty of the season and bring a cozy atmosphere to various settings and decor.
In this article, we will explore some creative ideas for festive fall garlands that can be used both indoors and outdoors.
Whether you're hosting a fall-themed dinner party or a wedding, or just want to add seasonal charm to your home, these garland ideas have got you covered.
Choosing the Right Theme for Fall Garlands
Before diving into the specific garland ideas, consider the overall theme you want to convey.
Fall offers a multitude of themes, such as harvest festivals, Halloween, Thanksgiving, and general autumnal beauty.
Identifying the theme will guide you in selecting the appropriate materials and colors for your garlands.
Fall Garlands for Indoor Settings
1. Cozy Fireplace Mantel Decorations
The fireplace mantel is the perfect focal point for fall decorations.
Adorn it with a lush garland that incorporates fall foliage, small pumpkins, and twinkling fairy lights.
The warm glow of the fireplace combined with the garland's rustic charm will create a cozy atmosphere that invites everyone to gather around.
2. Harvest-Themed Dining Table Garlands
Elevate your fall-themed dinner parties with a bountiful garland running along the center of your dining table.
Intertwine autumn leaves, faux fruits, and miniature scarecrows for a harvest-inspired look that will impress your guests.
3. Welcoming Front Door Garlands
Set the stage for your guests' arrival with a welcoming fall garland on your front door.
Incorporate seasonal flowers, burlap ribbons, and decorative elements like acorns and corn husks to create a charming and inviting entrance.
4. Rustic Farmhouse Style Garlands
For those who love the rustic farmhouse aesthetic, a garland made of dried wheat stalks, cotton bolls, and twine will add a touch of country charm to your home.
Hang it on a prominent wall or drape it across a rustic ladder for a cozy fall feel.
Fall Garlands for Outdoor Settings
1. Enchanting Garden and Porch Garlands
Transform your garden or porch into an autumn wonderland with enchanting garlands.
Wrap garlands around railings, pillars, and fences, incorporating vibrant fall foliage, fairy lights, and hanging lanterns to create a magical outdoor setting.
2. Fall Themed Party Tent Decorations
If you're hosting a fall-themed party or event in a tent, garlands can play a key role in creating a festive atmosphere.
Hang garlands across the ceiling or along the perimeter, combining autumn leaves, string lights, and seasonal banners to set the mood for a memorable gathering.
3. Harvest Festival Booth Garlands
For vendors participating in fall harvest festivals, garlands can enhance the appeal of your booth.
Use garlands with dried corn husks, sunflowers, and rustic signs to create an inviting display that attracts customers and captures the essence of the season.
4. Fall Wedding Arch Garlands
Fall is a popular season for weddings, and garlands can beautifully adorn wedding arches.
Opt for garlands featuring cascading vines, rich foliage, and pops of vibrant fall flowers to create a romantic and picturesque backdrop for your special day.
Where to Source Fall Garlands Materials
You can find fall garland materials at local craft stores, farmers' markets, and online retailers specializing in seasonal decor.
Additionally, take advantage of nature's offerings by collecting leaves, pinecones, and branches from your own backyard or local parks.
Tips for Installing Fall Garlands Safely
When installing fall garlands, keep the following tips in mind:
1. Use removable hooks or clips to avoid damaging surfaces.
2. Secure garlands tightly to prevent them from falling.
3. Avoid placing garlands near open flames or heat sources.
4. Double-check that the garland does not obstruct any walkways or doorways.
Caring for Fall Garlands
To keep your fall garlands looking fresh throughout the season, lightly spritz them with water every few days to prevent drying and shedding.
Avoid direct sunlight, as it can cause the colors to fade.
If any leaves or berries start to deteriorate, remove them to maintain the overall appearance.
Storing Fall Garlands for Future Use
When the fall season comes to an end, carefully remove the garlands and store them in a cool, dry place.
To prevent tangling, coil them loosely and place them in a storage container or hang them on a hanger.
Protect delicate elements by wrapping the garlands in tissue paper or bubble wrap.
Stunning Fall Garland Ideas
" Affiliate links are provided for your convenience, please read my disclosure for more information."
19. Now Sew Fall Fabric Garland – Joyful Derivatives
18. Fall Mini Pumpkin Garland – Lovely Indeed
17. DIY Faux Pumpkin Garland – Timeless Creations
16. Fall Maple Leaf Garland – Making Home Base
15. DIY Dried Orange Garland – Hearth And Vine
14. DIY Fall Wood Banner – The Crafted Sparrow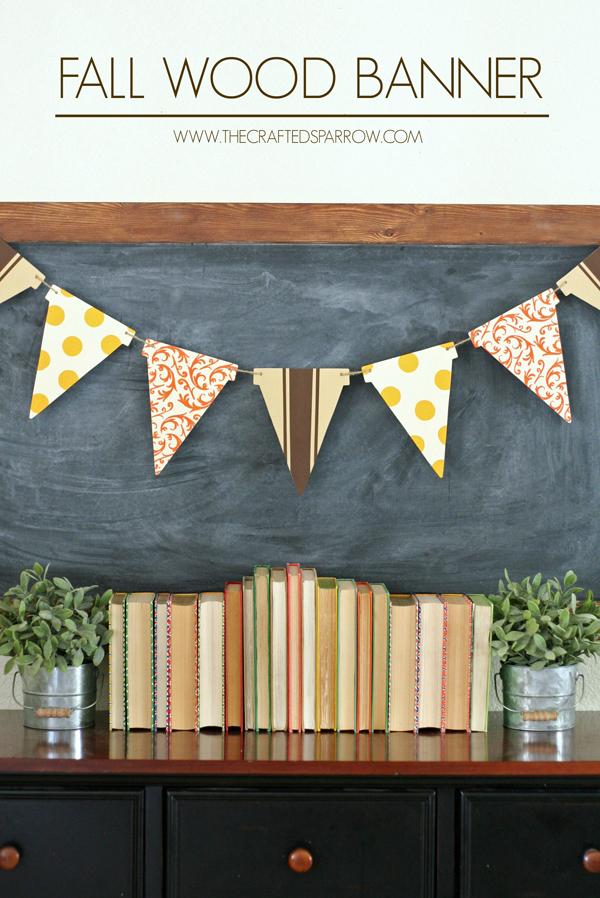 13. DIY Felt Felt Leaf Garland – The Magic Onions
12. Fall Mini Pumpkin Garland – Clean And Scentsible
11. DIY Fall Walnut Garland – Hymns And Verses
10. Fall Mini Pumpkin Garland – Confessions Of A Serial DIYer
9. DIY Gold Tip Feather Garland – Simple Stylings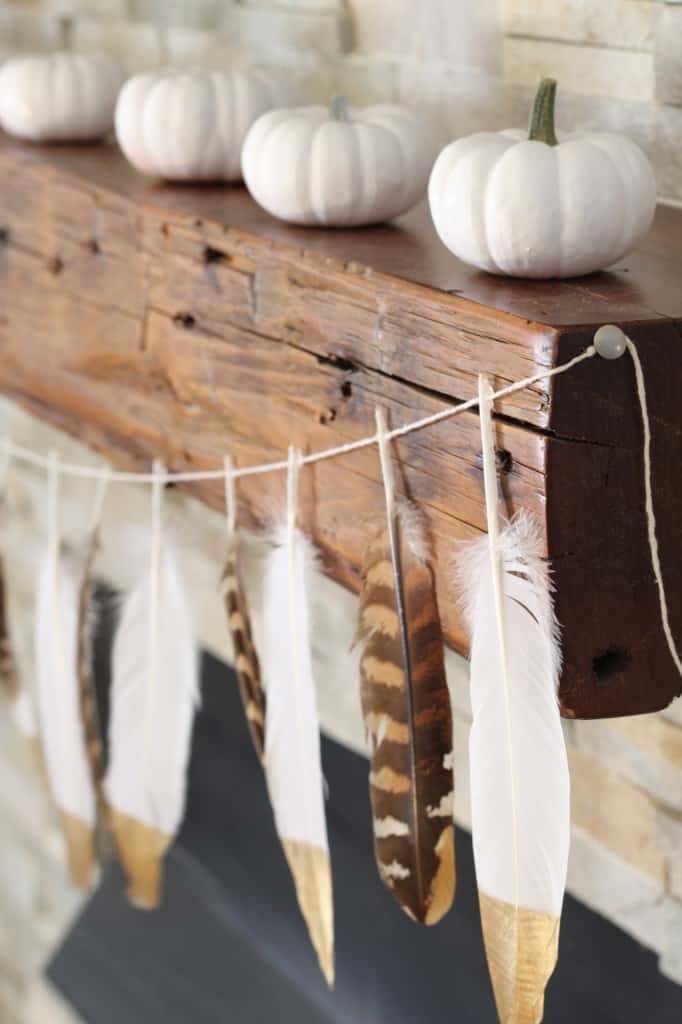 8. Fall Leaf Garland – Positively Splendid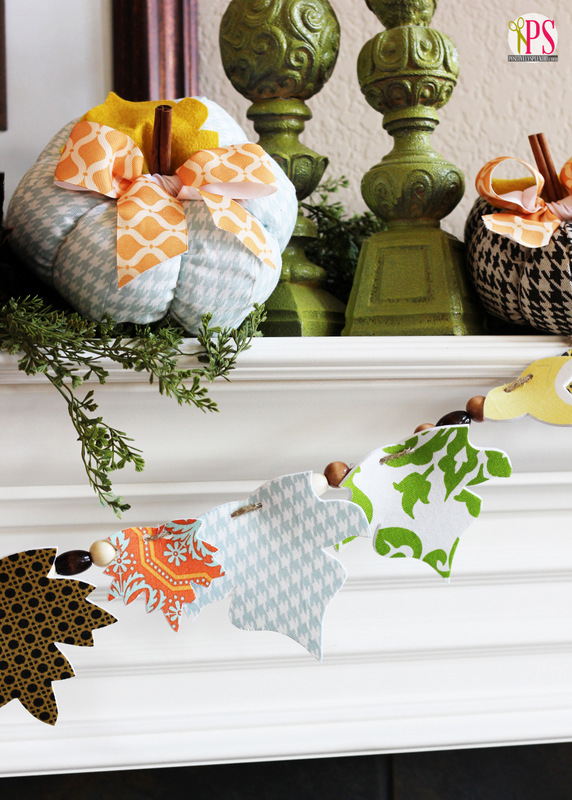 7. DIY Dollar Store Fall Garland Craft – My Creative Days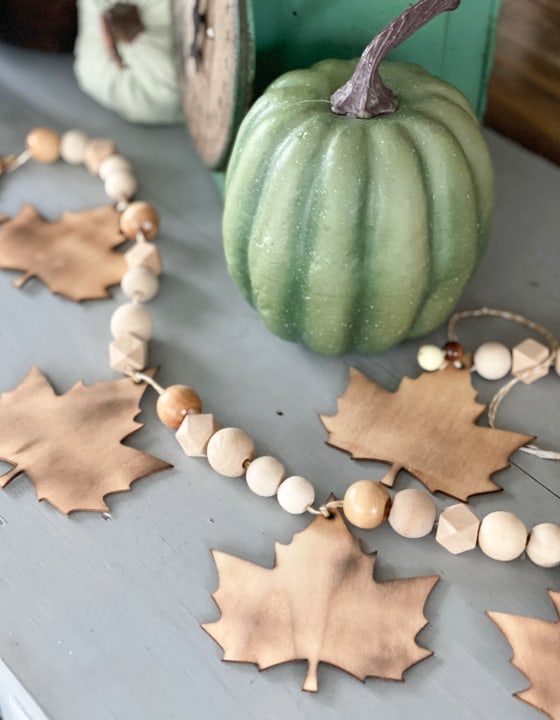 6. DIY Fall Thankful Banner – Six Clever Sisters
5. DIY Fall Leaf Felt Garland – The Country Chic Cottage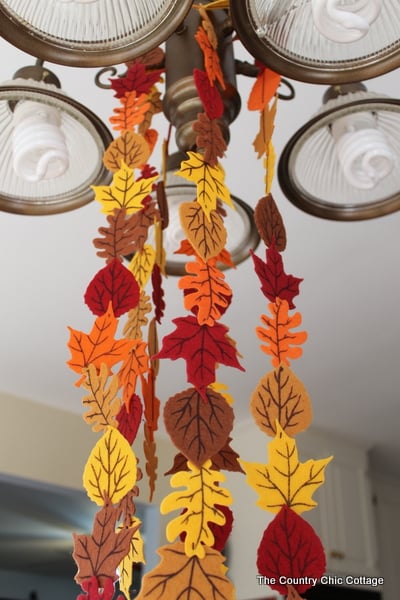 4. DIY Fabric Pumpkin Garland – French Creek Farmhouse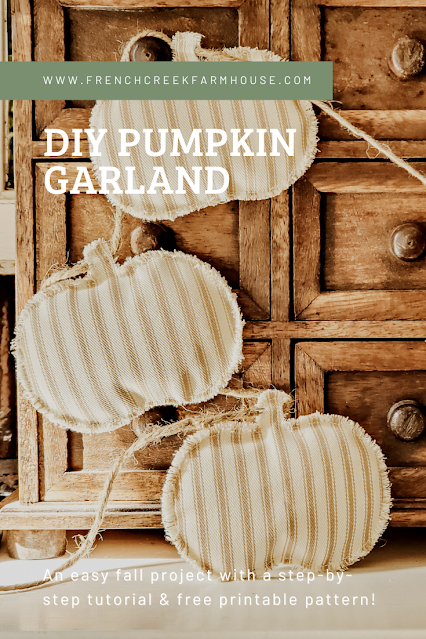 3. DIY Yarn Pumpkin Garland – Re-Fabbed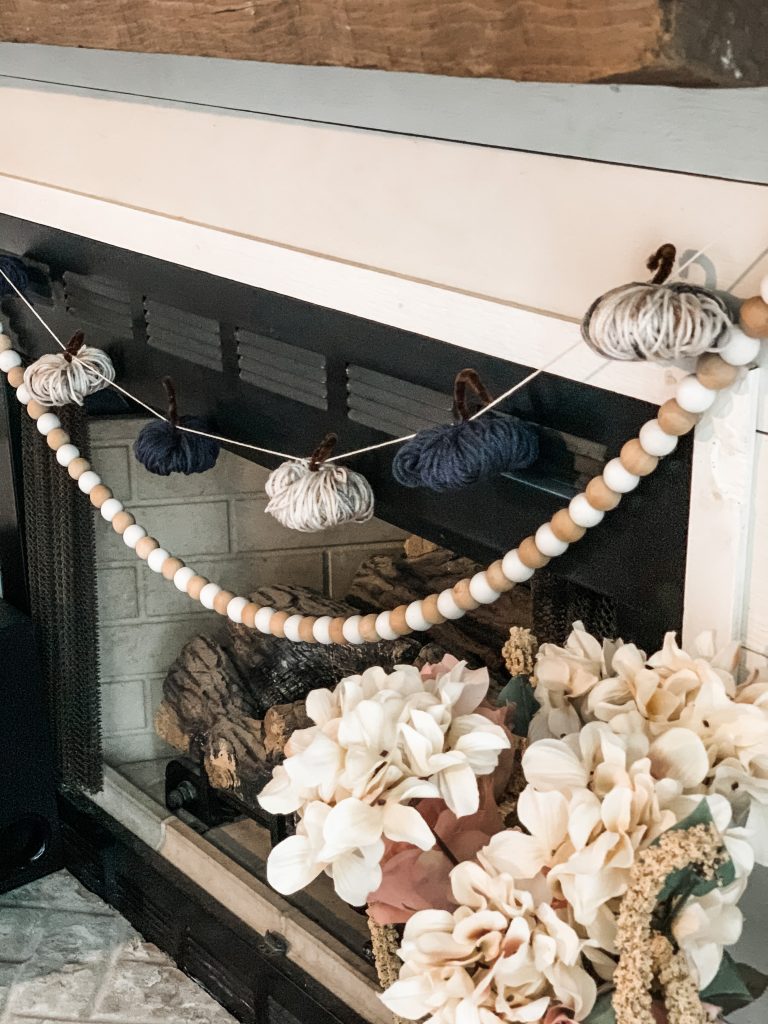 2. Fall Maple Leaves & Pumpkin Garland – Creating Me
1. Dollar Tree Fall Garland – Cottage On Bunker Hill
FAQs
Q. Can I reuse fall garlands for multiple years?
Yes, fall garlands can be reused for multiple years if they are properly cared for and stored. Ensure that the garlands are gently removed and stored in a cool, dry place after each use. By avoiding damage and taking precautions during storage, you can enjoy the beauty of fall garlands for many seasons to come.
Q. How long do fall garlands typically last?
The lifespan of fall garlands varies depending on factors such as the quality of materials used and the conditions they are exposed to. With proper care and maintenance, including regular spritzing with water to prevent drying, most fall garlands can last throughout the fall season and sometimes even longer. However, it's important to monitor the garlands for any signs of deterioration and remove any damaged elements to maintain their overall appearance.
Q. Are fall garlands suitable for outdoor use in rainy climates?
While some fall garlands are designed to withstand outdoor conditions, it's important to consider the specific materials used in the garlands. Opt for weather-resistant materials such as artificial foliage or durable fabrics that can withstand moisture. In rainy climates, it's advisable to use the garlands in covered outdoor areas to protect them from excessive exposure to rain, which could potentially shorten their lifespan.
Q. Can I personalize fall garlands with additional decorations?
Absolutely! Fall garlands provide a fantastic base for personalization and creativity. Feel free to add your own touch to the garlands by incorporating ribbons, bows, ornaments, or other decorative elements that align with your desired theme or style. Customizing the garlands allows you to create unique and eye-catching displays that reflect your personal taste and enhance the overall fall decor.
Q. Are there any safety precautions I should consider when using fall garlands with lights?
When using fall garlands with lights, it's important to prioritize safety. Choose lights that are specifically designed for indoor or outdoor use, depending on where you plan to display the garlands. Avoid leaving the lights unattended for extended periods and make sure to follow the manufacturer's instructions for proper installation and usage. Handle the electrical components with caution, ensuring they are secure and protected to minimize the risk of accidents or fire hazards.
Now comes the important question… Which fall garlands do you like the most? Please let me know in the comments.
Few more fall ideas!!!
Want to save this for later? Post these Fall Garlands to the "Fall Decor" OR "Autumn Decor" Board!