Explore our collection of beautiful fall door hangers perfect for fall door decorations or any room in your house. Discover your favorite today! Discover a variety of unique options to suit your personal taste.
As the season transitions to fall, it's time to give your front door a stylish and inviting makeover with fall door hangers.
In this blog, we'll explore a variety of well-researched and creatively designed ideas to adorn your entryway.
From rustic wooden signs and vibrant wreaths to personalized monogram hangers and whimsical seasonal designs, I've curated a collection of inspiring door hangers that will capture the essence of autumn.
Get ready to showcase your creativity and welcome the beauty of the season with these unique and eye-catching door hanger ideas that will leave a lasting impression on your guests.
11 Tips To Create Professional-Looking Fall Door Hangers For Beginners
Fall door hangers provide a wonderful opportunity to showcase your artistic skills and add a personal touch to your home's exterior.
With a few tips and tricks, even beginners can create stunning door hangers that capture the essence of the season.
1. Choosing the Right Materials
To create a professional-looking fall door hanger, start by selecting high-quality materials.
Opt for sturdy bases such as wooden or foam cutouts, as they provide a solid foundation for your design.
Additionally, ensure you have a variety of paint colors, brushes, adhesives, ribbons, and other embellishments to bring your vision to life.
2. Selecting Fall-Inspired Themes
Fall offers a plethora of themes to choose from, including pumpkins, leaves, acorns, scarecrows, and harvest-inspired elements.
Decide on a theme that resonates with you and complements your home's overall aesthetic.
Researching and gathering inspiration from magazines, websites, and nature itself can help you narrow down your options.
3. Sketching Your Design
Before diving into the actual creation process, sketch a rough outline of your design.
This will serve as a blueprint and help you visualize the final result.
Experiment with different layouts and compositions to find the most appealing arrangement for your fall door hanger.
4. Utilizing Colors Wisely
Colors play a vital role in capturing the essence of fall.
Consider using warm and earthy tones like oranges, yellows, reds, and browns to evoke the cozy and inviting atmosphere of the season.
Experiment with different color combinations to create a visually appealing and harmonious door hanger.
5. Adding Dimension with Layers
To make your fall door hanger visually interesting, incorporate layers.
This can be achieved by attaching additional elements such as leaves or smaller cutouts to the base.
Building depth and dimension will give your door hanger a professional and dynamic look.
6. Incorporating Text and Typography
Personalize your fall door hanger by adding text or typography.
Whether it's a warm greeting, a quote, or the name of your family, carefully choose fonts and sizes that are legible and complement your chosen theme.
You can hand-paint the text or use stencils for a more precise result.
7. Enhancing with Embellishments
To elevate the overall appearance of your fall door hanger, consider embellishments such as ribbons, bows, faux flowers, or twine.
These small details can make a big difference and add an extra touch of elegance to your creation.
Be mindful of balancing the embellishments to maintain a cohesive look.
8. Using Stencils and Templates
If you're not confident in your freehand painting skills, stencils and templates can be valuable tools.
They provide precise outlines for different elements, allowing you to achieve clean and professional-looking shapes.
Stencils are particularly useful when working with intricate designs or typography.
9. Finishing Touches with Ribbons and Bows
To complete your fall door hanger, attach ribbons and bows that complement the color scheme and theme.
These final touches will add a polished and refined look to your creation.
Experiment with different bow styles and positions to find the most visually pleasing arrangement.
10. Sealing and Protecting Your Door Hanger
To ensure your fall door hanger withstands the elements and stays vibrant throughout the season, consider applying a sealant or varnish.
This protective layer will guard against fading, moisture, and other potential damages.
Follow the manufacturer's instructions for the specific sealant you choose.
11. Pay Attention to Detail
To achieve a professional look, pay close attention to the small details of your fall door hanger.
Take the time to ensure clean lines, smooth edges, and consistent paint coverage.
Check for any stray marks or smudges and make necessary touch-ups.
Remember, it's the attention to detail that sets apart a mediocre door hanger from a truly professional-looking one.
Stunning Fall Door Hangers
" Affiliate links are provided for your convenience, please read my disclosure for more information."
21. Farmhouse Fall Door Sign – Amazon
20. Hello Pumpkin Door Hanger – Amazon
19. Pumpkin Welcome Sign – Amazon
18. "Hello Fall" Door Hanger – myhappycraftyplace
17. Pumpkin Door Hanger – How To Make Wreaths
16. DIY Smashed Can Door Hanger – It's Always Autumn
15. Honeycomb & Sunflower Door Hanger – How To Make Wreaths
14. Hello Pumpkin Door Hanger – Rustic Orchard Home
13. Hello Pumpkin Fall Door Decor – The Happy Scraps
12. Dollar Tree Thankful Pumpkin Door Hanger – Manda Panda Projects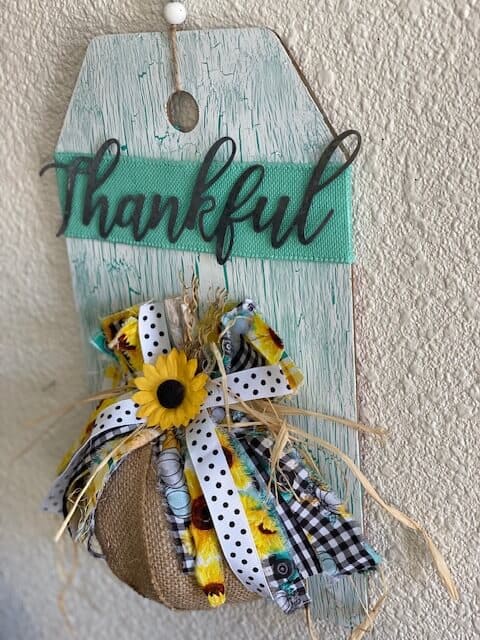 11. Faux Tile Pumpkin Sign – The Crazy Craft Lady
10. Farmhouse Pumpkin Door Hanger – Our Crafty Mom
9. Shabby Chic Happy Fall Pumpkin Door Hanger – Where The Smile Have Been
8. DIY Farmhouse Fall Door Hanger – Upright And Caffeinated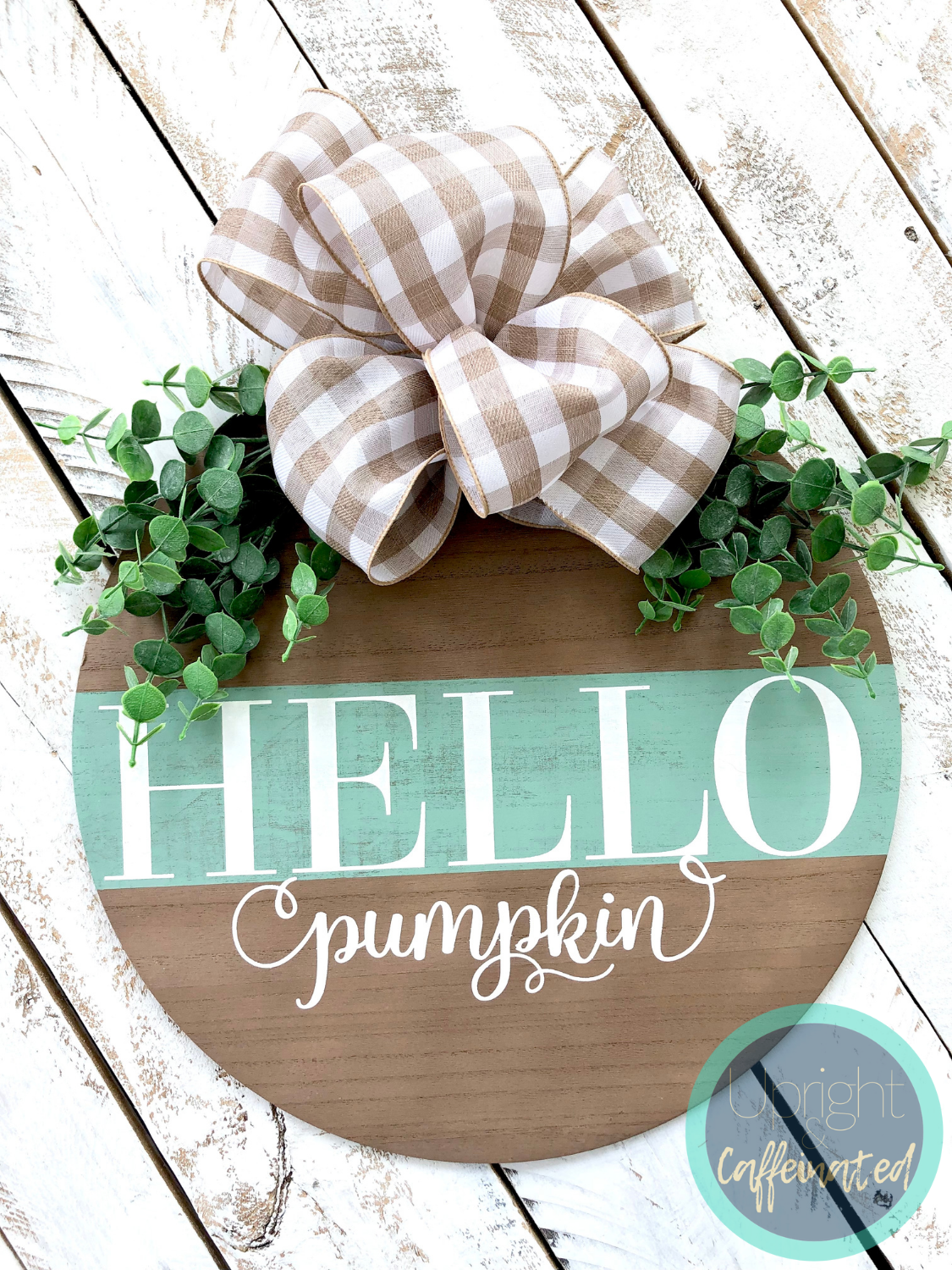 7. Hello Pumpkin Round Door Hanger – Simply Made Fun
6. Fall Wooden Sign – Angie Holden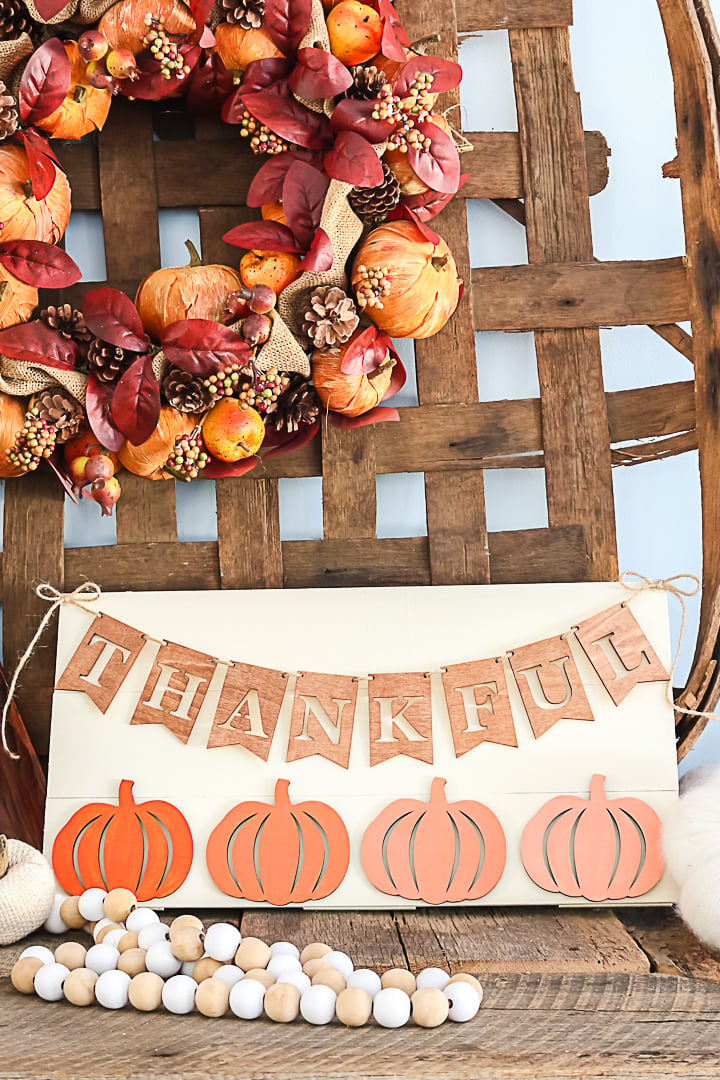 5. DIY Embroider Hoop Wreath – Kippi At Home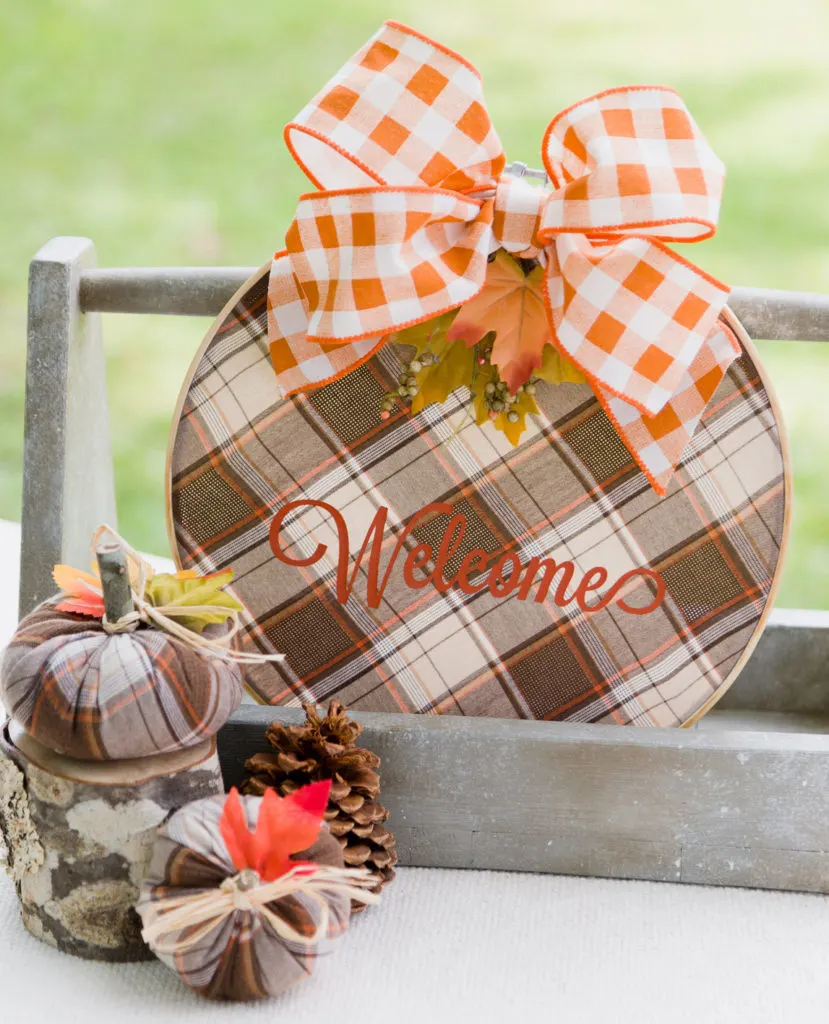 4. DIY Pumpkin Door Hanger – The Makers Map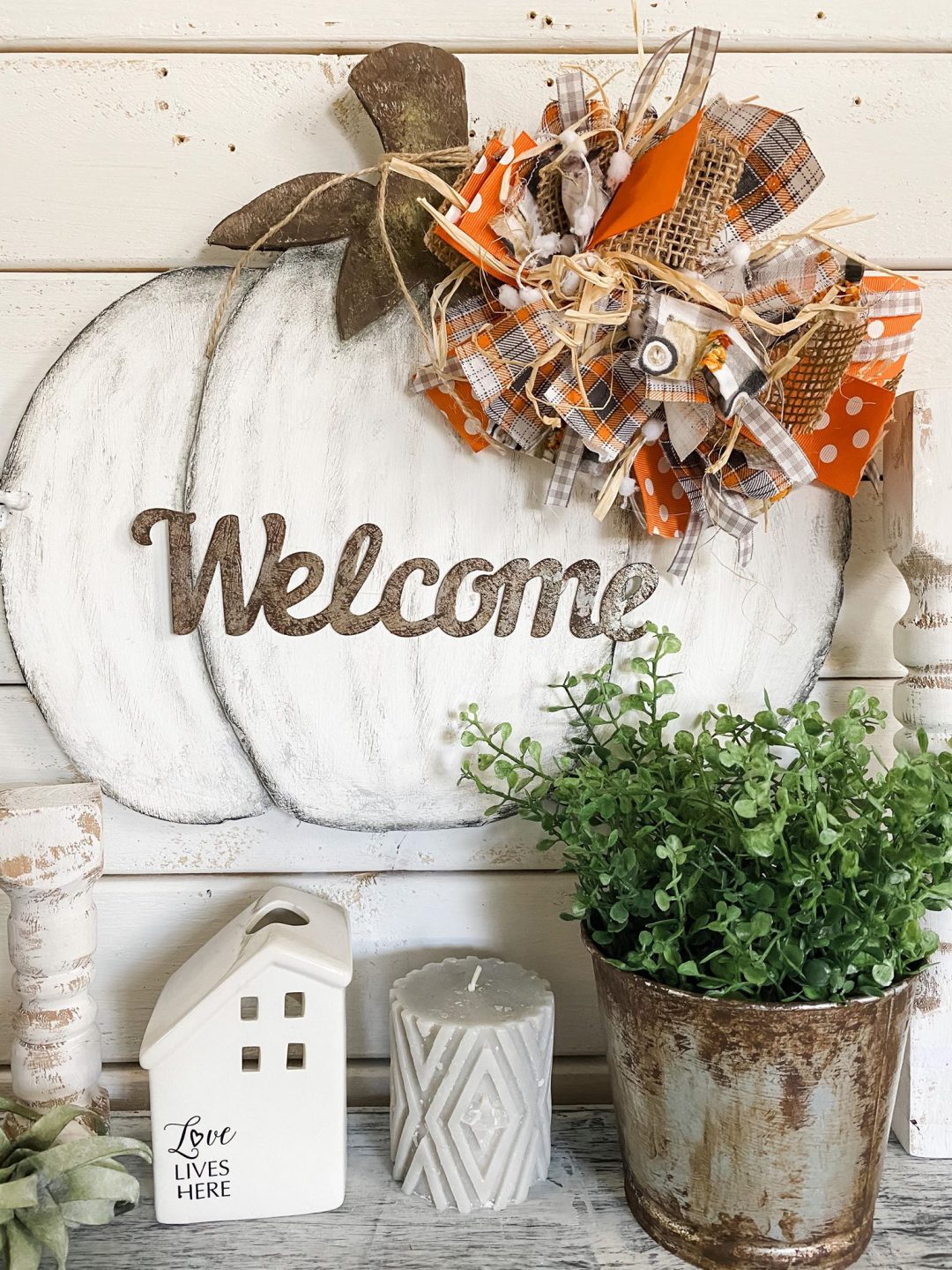 3. Fall Embroidery Hoop Door Hanger – Olivia Ohern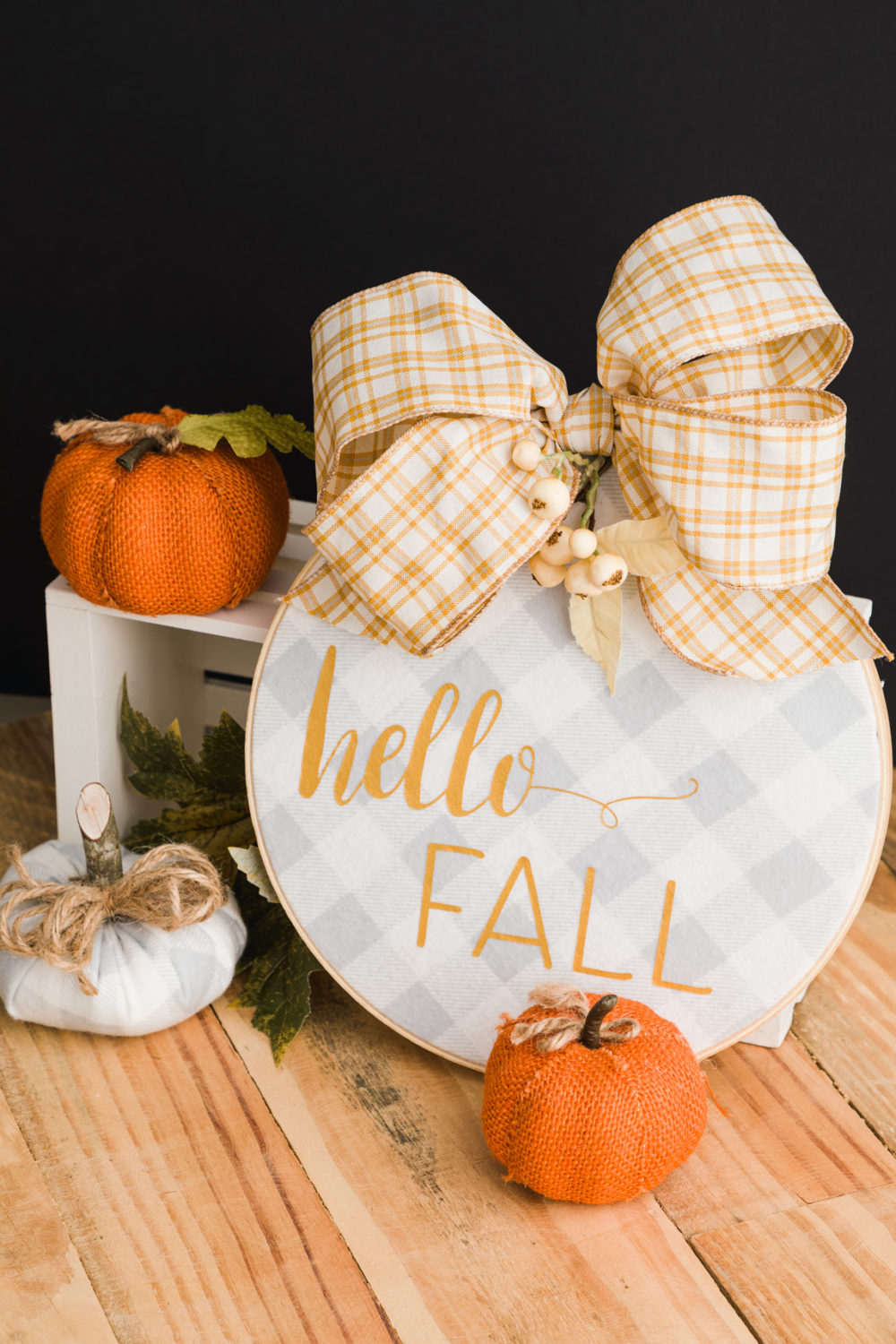 2. DIY Pumpkin Door Hanger – The Country Chic Cottage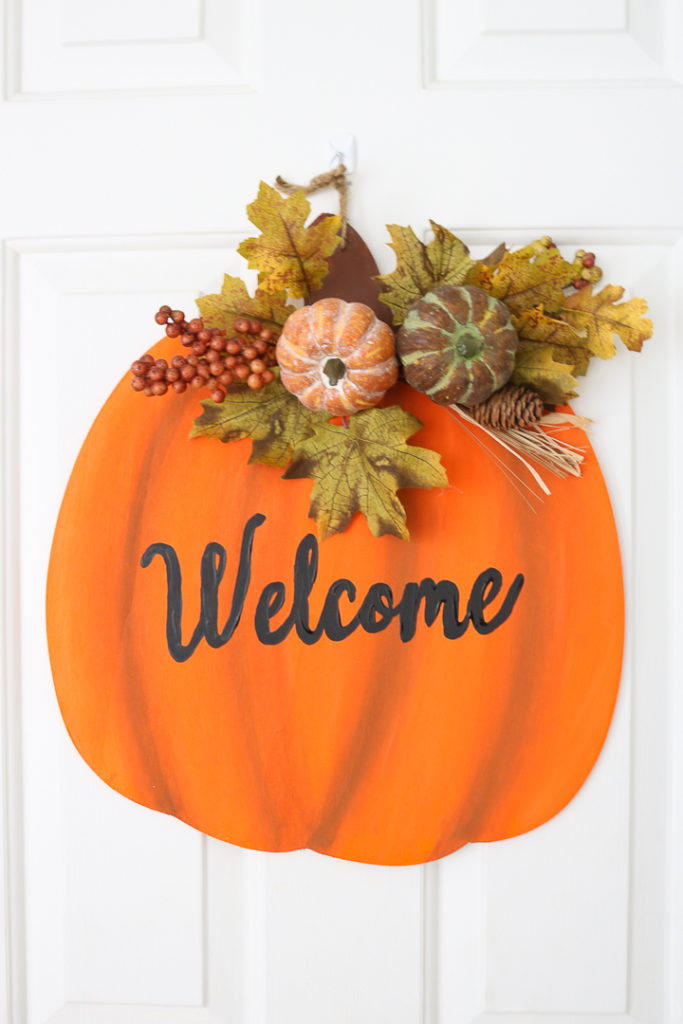 1. Dollar Store Pumpkin Door Hanger – The Crazy Craft Lady
FAQs
Q. Can I use any type of base for my fall door hanger?
While wooden and foam cutouts are commonly used as bases, you can explore other materials like plastic, and metal, or even repurpose items such as old picture frames.
Q. How do I hang my fall door hanger?
There are various ways to hang your door hanger, including adhesive hooks, ribbons, or over-the-door wreath hangers. Choose a method that suits your door and ensures stability.
Q. Can I mix and match different fall themes for my door hanger?
Absolutely! Feel free to combine elements from different fall themes to create a unique and personalized door hanger that reflects your style and preferences.
Q. How can I fix mistakes or smudges in my painting?
If you make a mistake or encounter smudges, you can often correct them by gently sanding the affected area or using touch-up paint. Remember, imperfections can also add character to your door hanger.
Q. Can I create fall door hangers for occasions other than Halloween?
Definitely! Fall door hangers are versatile and can be customized for various occasions like Thanksgiving, harvest festivals, or simply to celebrate the beauty of autumn.
Q. Can I customize my fall door hanger with personal photos or messages?
Absolutely! Adding personal photos or messages to your fall door hanger can create a unique and sentimental touch. Consider printing photos of cherished fall memories or incorporating meaningful quotes that resonate with the season.
Q. How do I store my fall door hanger after the season ends?
To preserve your fall door hanger for future use, it's essential to store it properly. Place it in a protective storage container or wrap it in tissue paper to prevent dust accumulation and minimize the risk of damage. Store it in a cool, dry place away from direct sunlight to maintain its quality.
Now comes the important question… Which fall door hangers do you like the most? Please let me know in the comments.
Few more fall ideas!!!
Want to save this for later? Post these Fall Door Hangers to the "Fall Door Decorations" OR "Autumn Decor" Board!