Get creative this autumn with these stunning DIY fall wreaths for front door. From rustic fall wreaths to burlap fall wreaths, find endless fall door decor ideas. Embrace the season's warmth and colors with these beautiful handmade wreaths!
As the vibrant colors of fall paint the world around us, it's the perfect time to add a touch of seasonal charm to our homes.
In this blog, we'll explore the art of DIY fall wreaths, guiding you through the process of creating beautiful and unique decorations for your front door.
From rustic twig and burlap wreaths to colorful leaf and pumpkin arrangements, we've researched and gathered a variety of easy-to-follow tutorials and inspiration.
Get ready to embrace the warmth and beauty of autumn by adorning your home with these handcrafted fall wreaths that will welcome guests and celebrate the spirit of the season.
13 Unique How-To Ideas For Creating Stunning DIY Fall Wreaths
Fall is a season that embraces warmth, vibrant colors, and the beauty of nature.
One of the best ways to welcome the season into your home is by creating stunning DIY fall wreaths.
Whether you're a seasoned crafter or a beginner, this article will provide you with unique how-to ideas to inspire your creativity and help you make beautiful fall wreaths.
1. Choosing the Right Materials
Before you start crafting your fall wreath, it's essential to choose the right materials.
Opt for natural elements like grapevines, twigs, or straw wreath bases that provide a rustic and organic feel.
Additionally, gather various artificial fall foliage, flowers, berries, pinecones, and other decorative items that reflect the colors and textures of autumn.
2. Selecting a Color Scheme
To create a visually appealing fall wreath, select a cohesive color scheme.
Traditional fall colors such as warm oranges, deep reds, golden yellows, and earthy browns work well.
Consider adding pops of complementary colors like vibrant purples or rich greens to make your wreath stand out.
3. Picking the Perfect Base
The base of your fall wreath sets the foundation for the entire design.
You can choose from a variety of options, such as grapevine wreaths, wireframes, or even repurposed items like old picture frames.
Ensure the base is sturdy and provides a good surface to attach the elements.
4. Adding Natural Elements
Incorporating natural elements into your fall wreath adds an authentic touch.
Use dried leaves, wheat stalks, acorns, or corn husks to bring the essence of autumn to your creation.
Secure these elements using floral wire or hot glue, ensuring they are evenly distributed around the wreath.
5. Incorporating Seasonal Accents
To make your fall wreath truly unique, include seasonal accents that evoke the spirit of the season.
Consider adding small pumpkins, gourds, mini scarecrows, or artificial fall fruits to create a charming and whimsical effect.
These accents can be strategically placed throughout the wreath.
6. Exploring Different Wreath Styles
There are various wreath styles you can experiment with to achieve different looks.
Try creating a traditional round wreath, a square-shaped wreath, or even a heart-shaped wreath.
You can also experiment with asymmetrical designs or create a wreath that mimics the appearance of a fall harvest.
7. Using Unique Embellishments
To make your fall wreath stand out, incorporate unique embellishments.
Consider using feathers, burlap ribbons, miniature pinecones, cinnamon sticks, or even small rustic bells.
These unconventional elements add texture and visual interest to your wreath.
8. Creating Texture and Dimension
Adding texture and dimension to your fall wreath enhances its visual appeal.
Use layers of foliage, flowers, and other elements to create depth.
Consider attaching items at different angles and heights to give your wreath a three-dimensional look.
9. Enhancing with Ribbons and Bows
Adding ribbons and bows to your fall wreath can be a charming finishing touch.
Use wide burlap ribbons, plaid patterns, or satin bows in complementary colors.
Attach them at the bottom, top, or sides of the wreath for an elegant and inviting look.
10. Securing and Hanging the Wreath
Once your fall wreath is complete, ensure it is securely fastened. Use floral wire or sturdy twine to secure any loose elements.
Consider using a wreath hanger or a sturdy nail to hang your creation on your front door, above the fireplace, or as a centerpiece on your dining table.
11. Maintaining and Storing the Wreath
To ensure the longevity of your fall wreath, proper maintenance and storage are essential.
Avoid exposing the wreath to direct sunlight or harsh weather conditions.
If it becomes dusty, gently brush it or use compressed air to clean it.
Store the wreath in a cool and dry place to prevent damage.
12. Personalizing Your Fall Wreath
To make your fall wreath truly unique and reflective of your personal style, consider adding personalized elements.
Incorporate monogram letters representing your family's last name or initials.
You can also attach small framed photos or custom-made ornaments that hold sentimental value.
These personalized touches will make your fall wreath even more special.
13. Upcycling and Repurposing Materials
An eco-friendly approach to creating fall wreaths is by upcycling and repurposing materials.
Look around your home for items that can be transformed into wreath components.
Old fabric scraps, discarded jewelry, buttons, or even wine corks can be used to add a touch of creativity and sustainability to your fall wreath.
Not only will this give your wreath a unique twist, but it will also reduce waste and contribute to a greener environment.
Stunning DIY Fall Wreaths
" Affiliate links are provided for your convenience, please read my disclosure for more information."
25. Pink & Cream Fall Wreath – Love Love Love
24. Dollar Tree Pumpkin Wreath – Megan Nichole
23. Yarn Pom-Pom Wreath – Mom Advice
22. Accent Ribbon Burlap Wreath – Kenarry
21. Neutral Fall Wreath – On Sutton Place
20. Shabby Chic Autumn Wreath – Ann's Entitled Life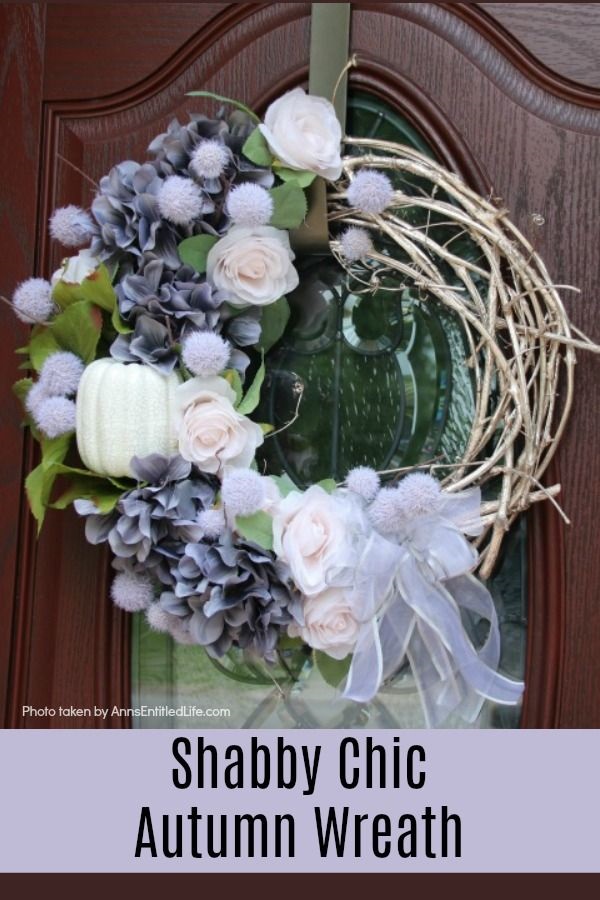 19. Metallic Autumn Wreath – Lemon Thistle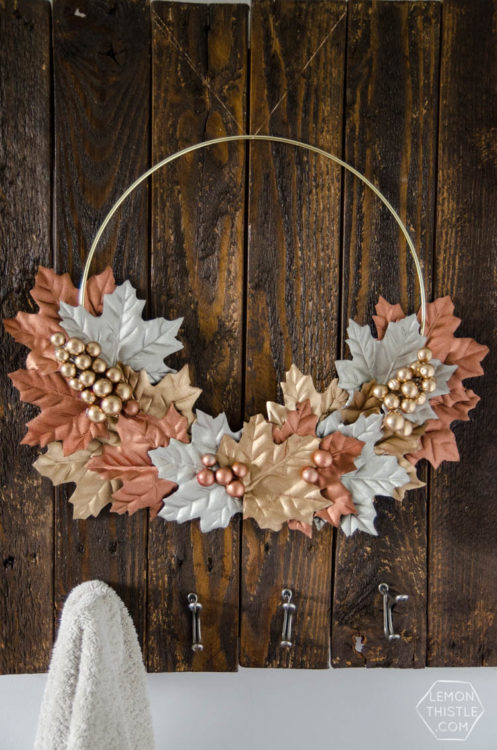 18. Dried FLowers Fall Wreath – The Honey Comb Home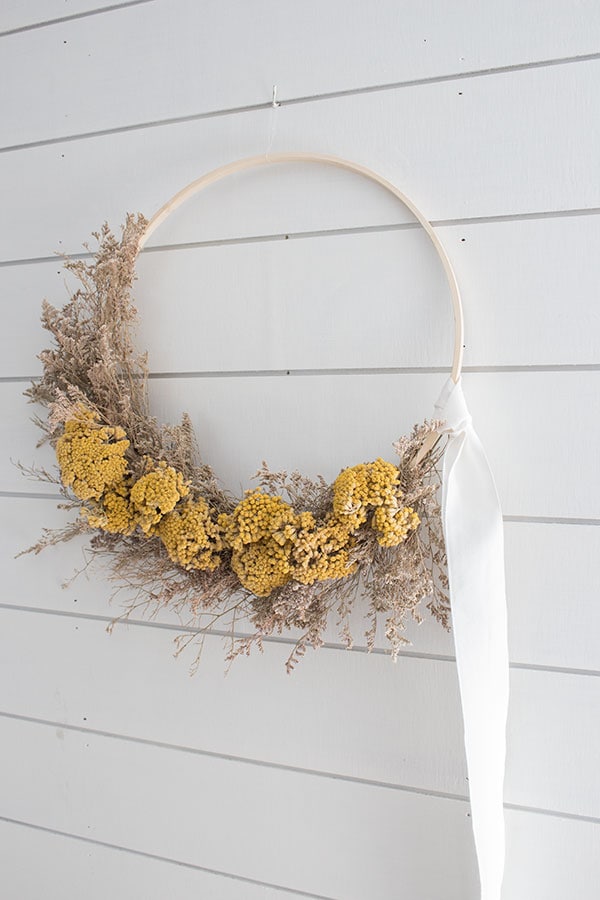 17. Autumn Paper Leaf Wreath – Polka Dot Chair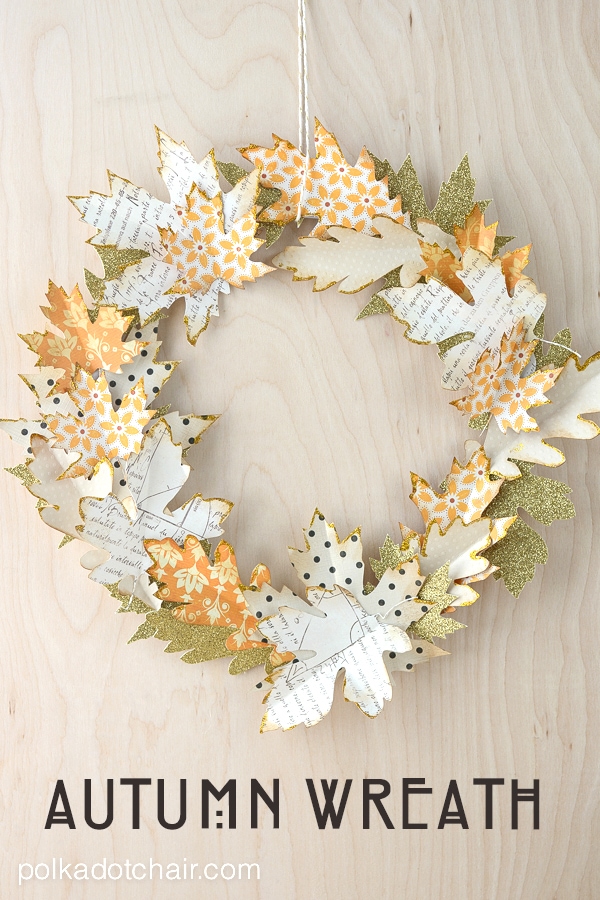 16. Hydrangea Fall Wreath – It All Started With Paint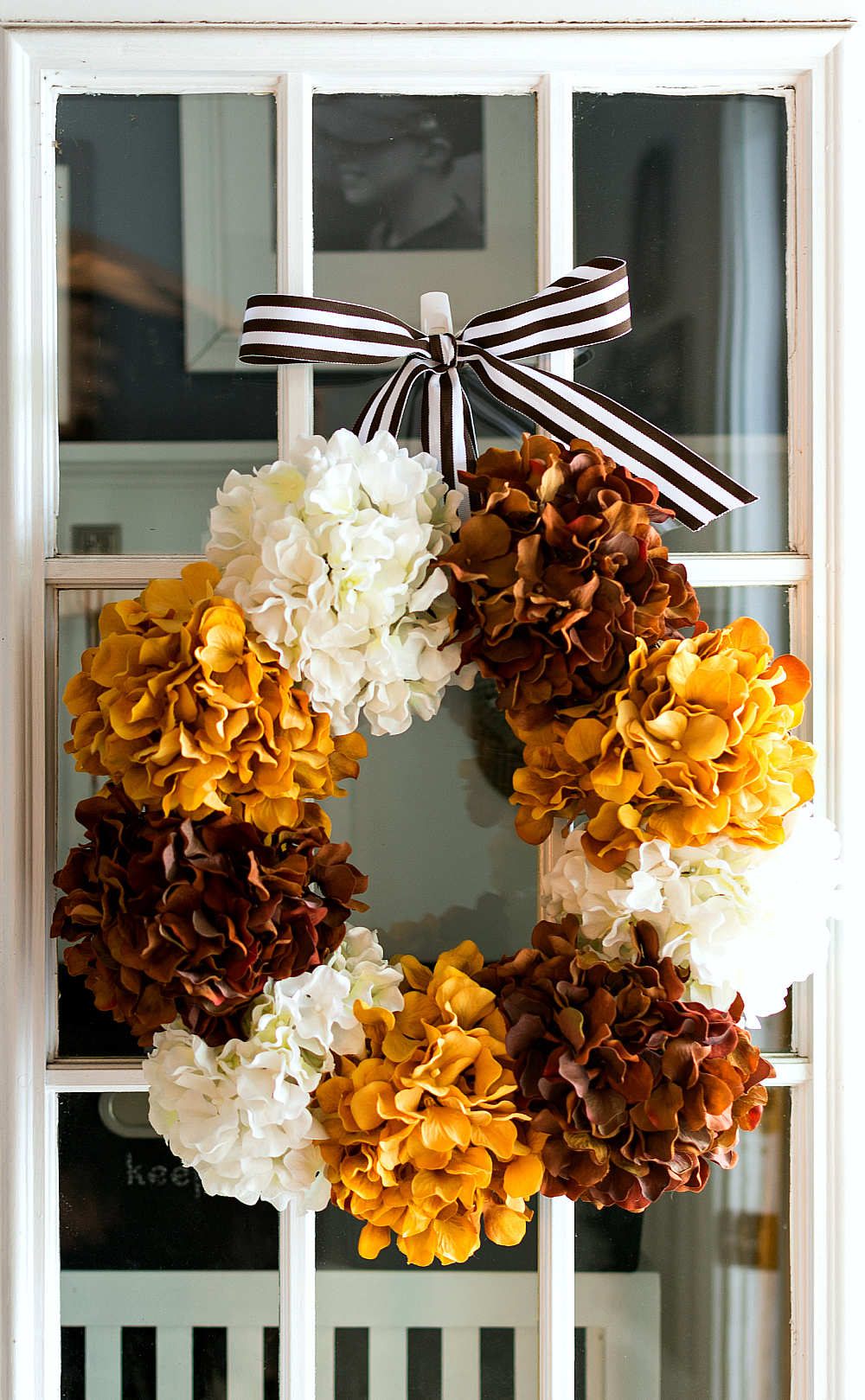 15. DIY Fall Farmhouse Pumpkin Wreath – Swanky Den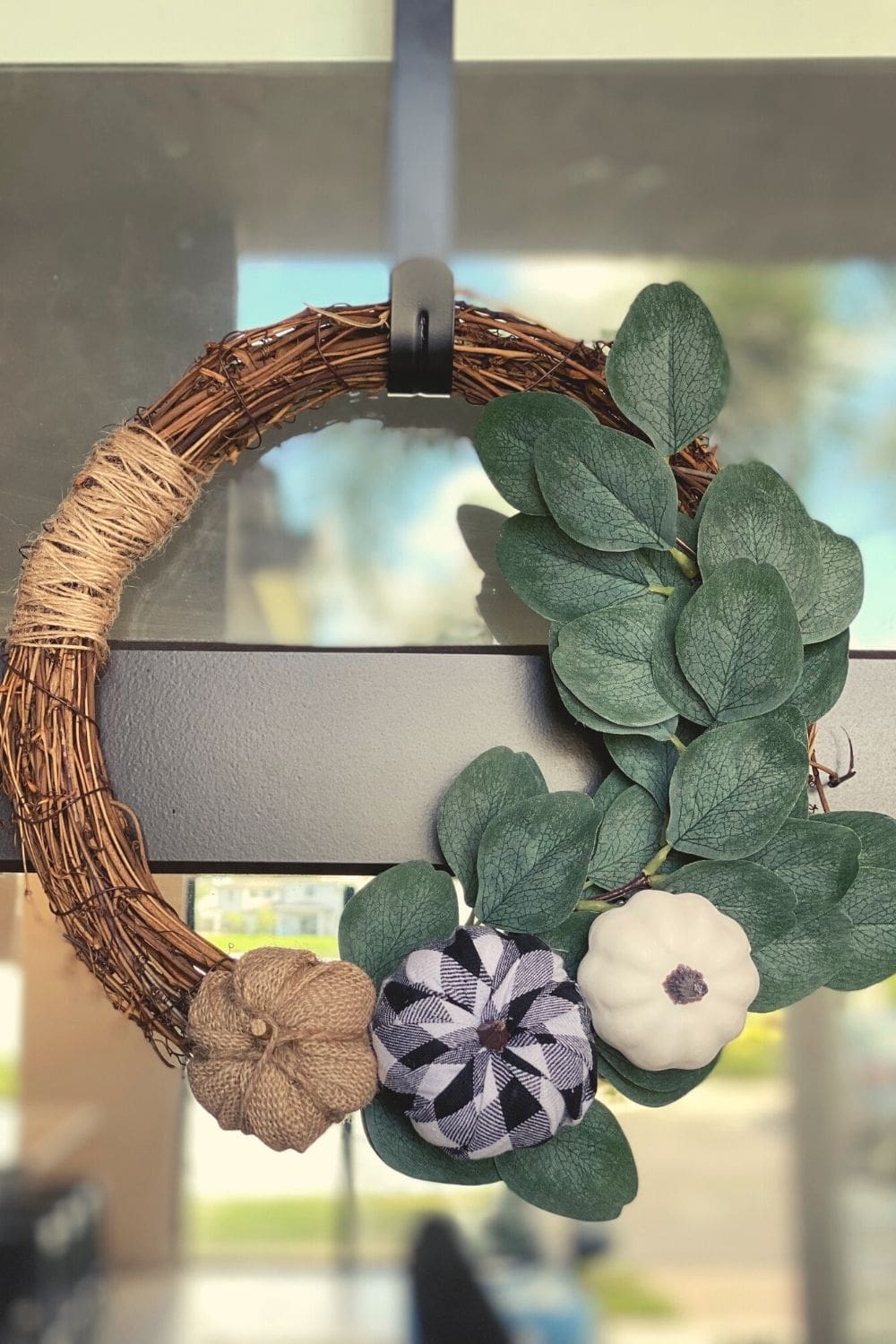 14. Pastel Pumpkin Wreath – Lovely Indeed
13. Bohemian Feather Fall Wreath – Place Of My Taste
12. Upcycled Paper Bag Fall Wreath – Crafting My Home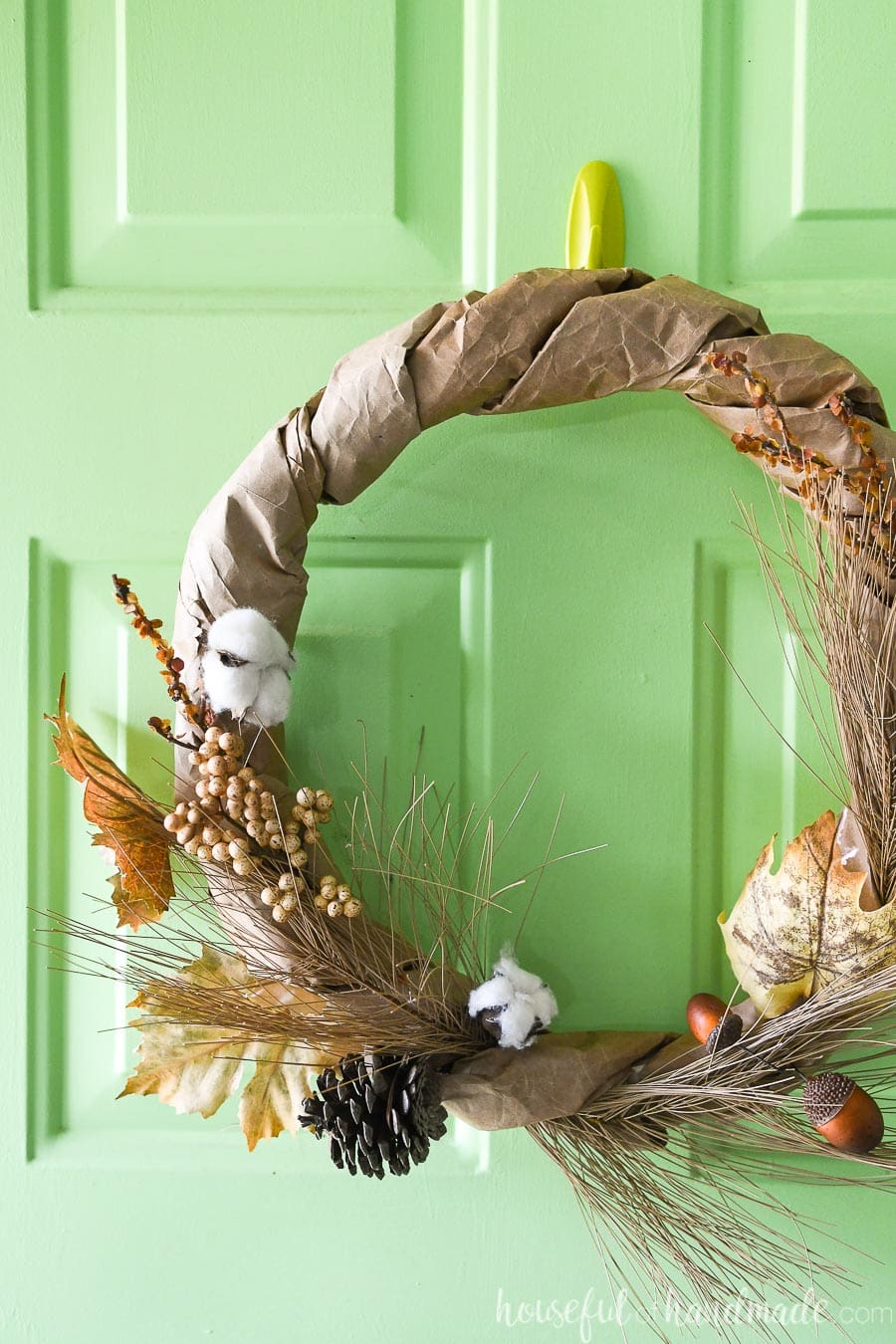 11. Pumpkin Grapevine Wreath – Crafts By Amanda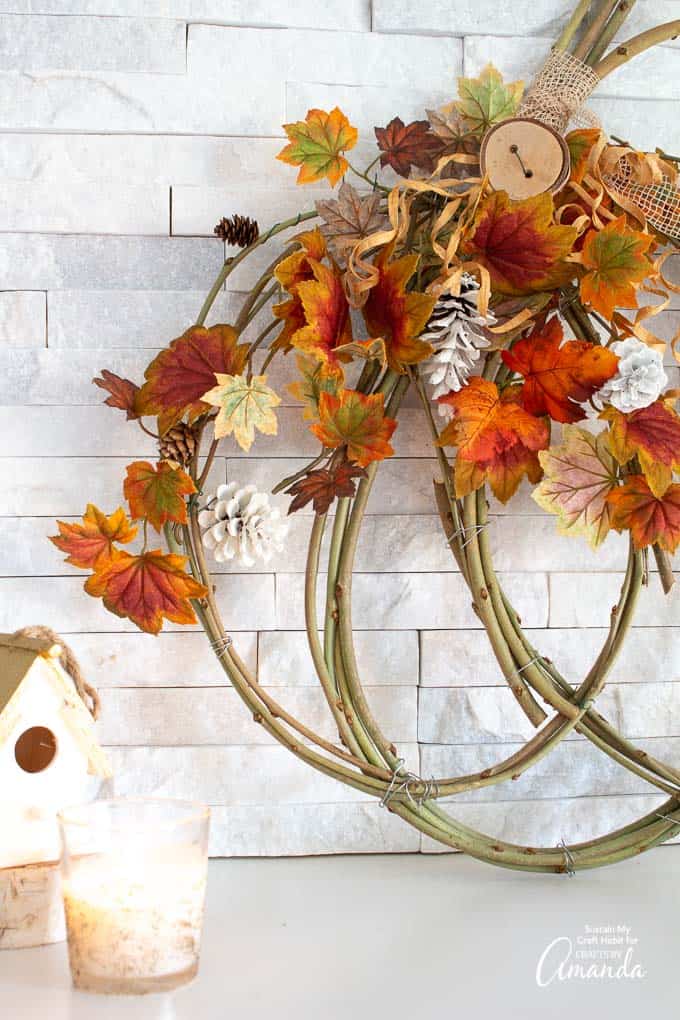 10. Harvest Pumpkin Autumn Wispy Wreath – Made in A Day
9. DIY Acorn Wreath – The Girl Creative
8. Frugal Fall Wreath – Frugal Flourish
7. Tobacco Basket Wreath – The Savvy Sparrow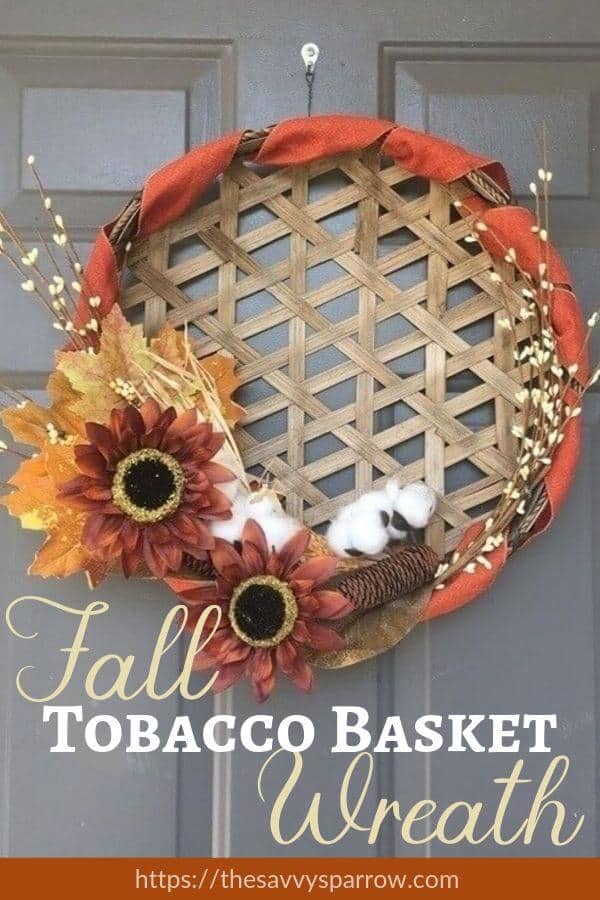 6. Succulent Fall Wreath – Homemade Heather
5. DIY Drop Cloth Wreath – Thistle Wood Farms
4. DIY Gold Wreath & Gold Garland – Sugar And Cloth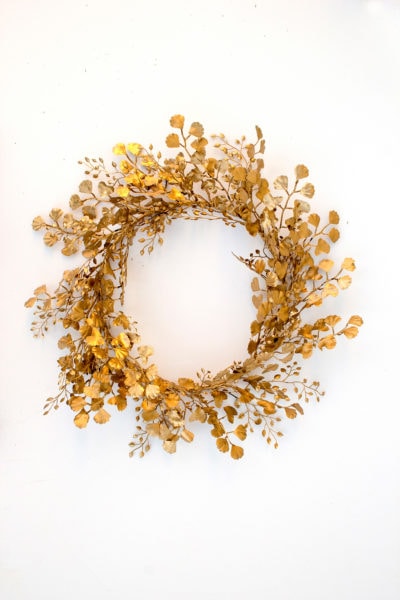 3. Autumn Embroidery Hoop Wreath – Love Create Celebrate
2. New Fall wreath – Confessions Of A Serial DIYer
1. Fall Split Wood Bead Wreath – Lolly Jane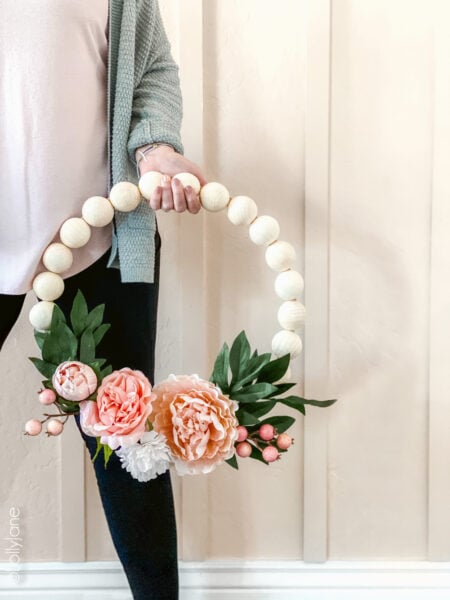 FAQs
Q. How long does it take to make a fall wreath?
Making a fall wreath typically takes a few hours, depending on the complexity of the design and the materials used. Allow yourself ample time to gather the necessary supplies and enjoy the crafting process.
Q. Can I use real leaves and flowers in my fall wreath?
While real leaves and flowers can add a natural touch to your fall wreath, keep in mind that they may wilt and lose their vibrant colors over time. If you prefer a longer-lasting wreath, consider using artificial foliage and flowers.
Q. Can I hang my fall wreath indoors?
Yes, you can hang your fall wreath indoors. It can be a beautiful addition to your entryway, or living room, or even as a focal point above your fireplace. Ensure the wreath is well-secured and doesn't obstruct any pathways.
Q. Can I customize the fall wreath to match my home decor?
Absolutely! Feel free to customize the fall wreath to match your home decor. You can select colors, materials, and embellishments that align with your personal style and the overall aesthetic of your home.
Q. What other occasions can I use a fall wreath for?
Fall wreaths are not limited to just autumn. They can also be used for events like Thanksgiving, Halloween, or even weddings with a fall theme. Get creative and adapt the wreath design to suit different occasions and celebrations.
Q. Can I hang my fall wreath outdoors?
Yes, you can hang your fall wreath outdoors. However, it's important to choose materials that can withstand the elements. Opt for weather-resistant foliage and durable attachments. Keep in mind that direct exposure to rain, strong winds, or extreme temperatures may affect the longevity of your wreath.
Q. Can I make fall wreaths as gifts?
Absolutely! Fall wreaths make wonderful gifts for family and friends. Consider their personal style and home decor when selecting colors and design elements. Handcrafted wreaths with a personal touch can be a thoughtful and cherished present for birthdays, housewarmings, or any fall celebration.
Now comes the important question… Which diy fall wreath do you like the most? Please let me know in the comments.
Few more fall ideas!!!
Want to save this for later? Post these DIY Fall Wreaths to the "Fall Decor" OR "Wreath Ideas" Board!