Discover 85 simple cupcake decorating ideas to elevate your desserts for holidays, parties, or any occasion. Learn how to decorate cupcakes at home like a pro!
Welcome to the sweet and artistic world of cupcake decorating ideas! Whether you're a baking novice seeking simple cupcake decorating ideas for beginners or an experienced enthusiast searching for creative inspiration, you've come to the right place.
Cupcakes offer a canvas of endless possibilities, and in this guide, we'll explore a variety of cupcake decorating techniques that are as delightful as they are approachable.
From easy cupcake decorating ideas that require just a few basic tools to kid-friendly designs that will spark the imaginations of little bakers, there's something here for everyone.
We'll even dive into mini cupcakes, revealing a collection of mini cupcake decorating ideas that are perfect for bite-sized celebrations.
Whether planning a birthday party or simply craving a fun and delicious project, these fun cupcake decorating ideas will satisfy your sweet tooth and your creative spirit.
Join us on this delectable journey as we discover the art of turning ordinary cupcakes into edible masterpieces, one swirl of frosting at a time.
85 Simple Cupcake Decorating Ideas For Kids & Adults
" Affiliate links provided for your convenience, please read my disclosure for more information."
Buy these recommended products here:
Mini Cupcake Decorating Ideas
Are you searching for easy mini cupcake decorating ideas that will make your baby shower or birthday celebration truly special? Look no further!
Our curated collection of mini cupcake decorating ideas for baby showers and birthdays will take your dessert game to the next level.
With charming mini cupcake designs and creative toppers, you'll impress your guests effortlessly. Say goodbye to stress and hello to delicious simplicity at your next event!
85. Mini Pumpkin Cupcakes with Cinnamon Cream Cheese Frosting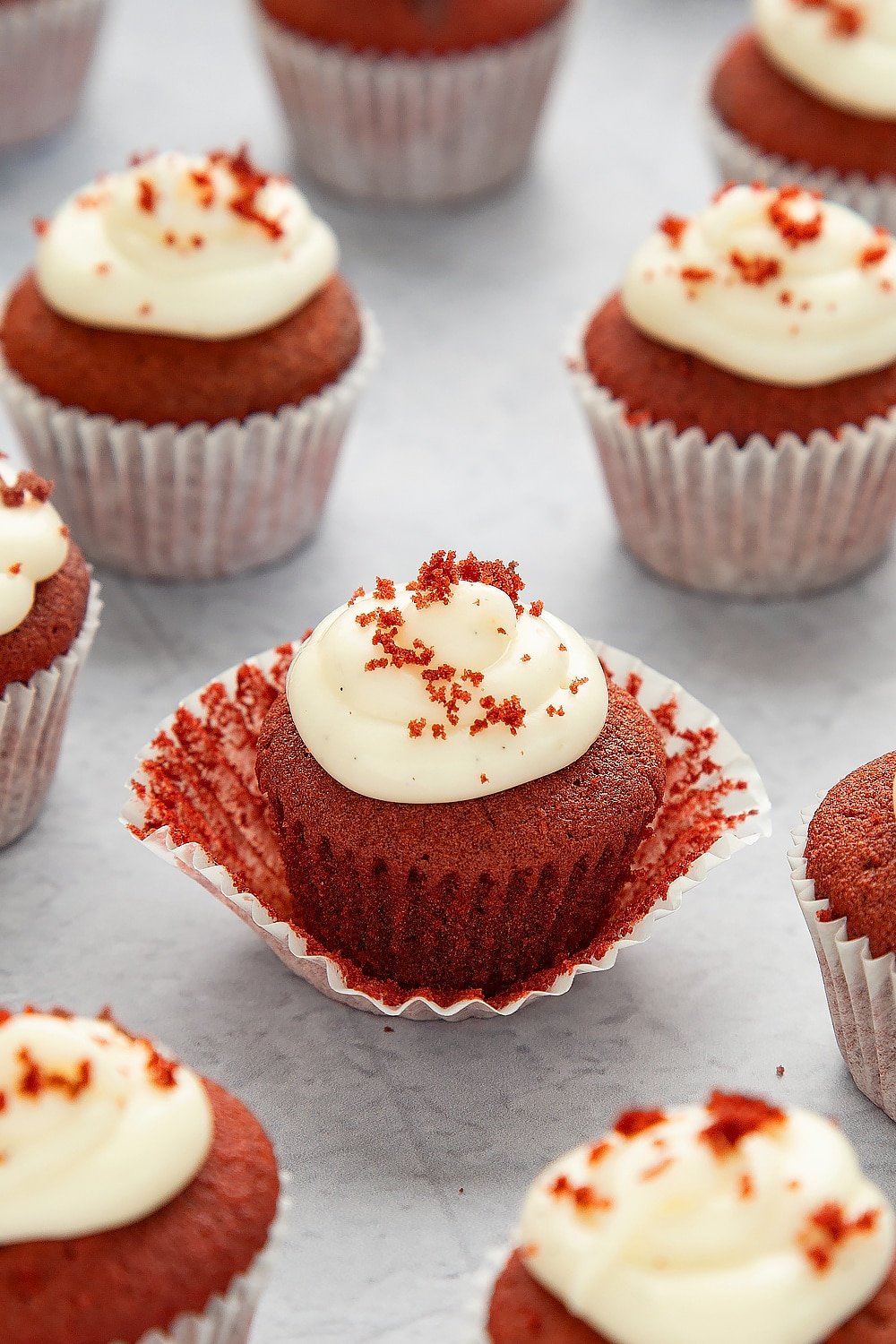 Birthday Cupcake Decorating Ideas For Kids (Boys & Girls)
In search of simple birthday cupcake decorating ideas for kids? Whether it's a celebration at home or school, we've got you covered.
Explore creative cupcake decorating ideas for birthdays on Pinterest that suit any theme.
At Home: Make decorating a fun activity with colorful frostings and toppings, allowing kids to design their cupcakes.
At School: Keep it hassle-free with vibrant frosting and non-messy decorations that'll be a hit at school parties.
Pinterest Ideas: Explore countless birthday cupcake ideas on Pinterest for unique designs.
For Girls: Add elegance with pastel frosting and edible flowers, creating a fairy tale atmosphere.
Celebrate with these easy and imaginative cupcake ideas, making your child's birthday truly memorable!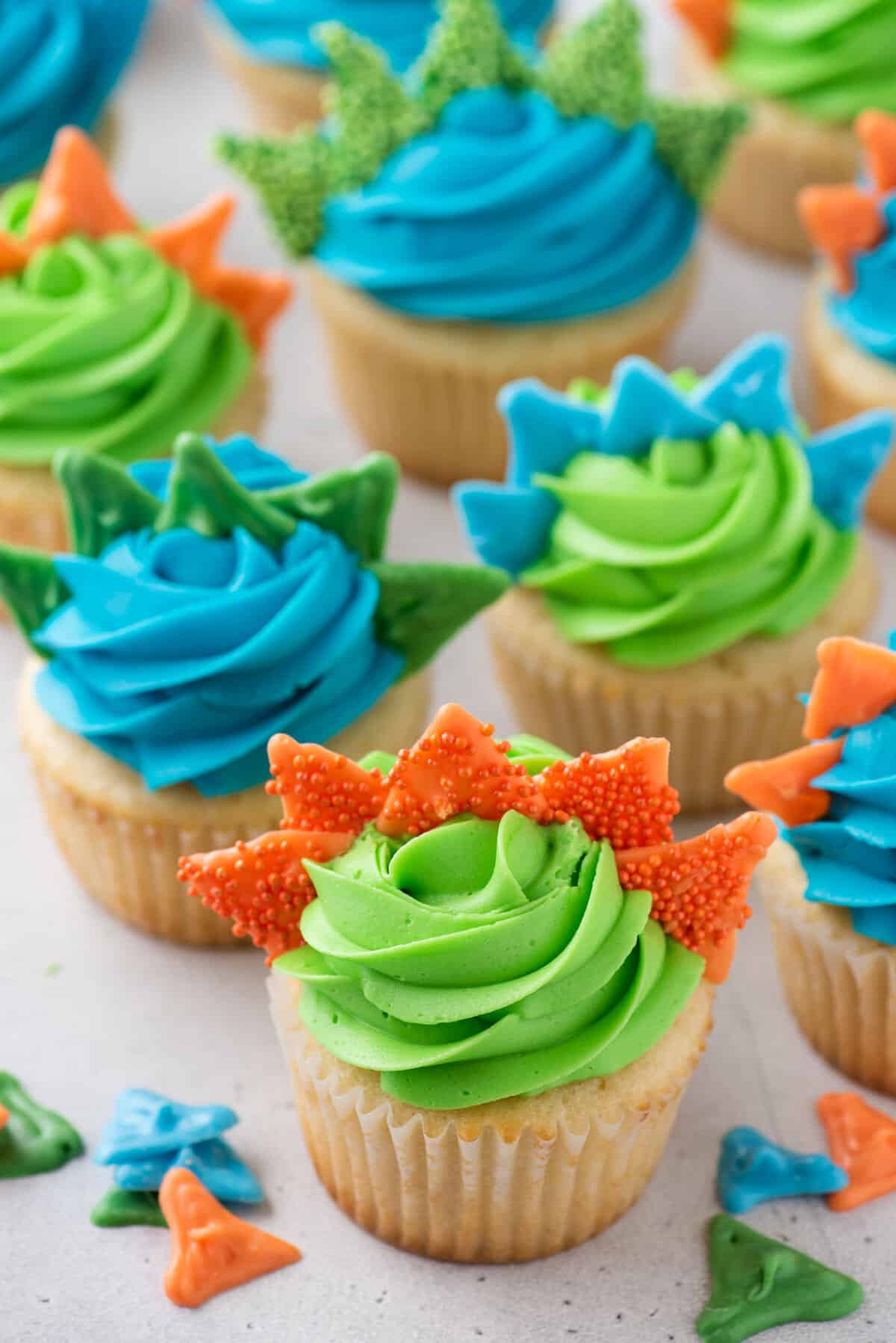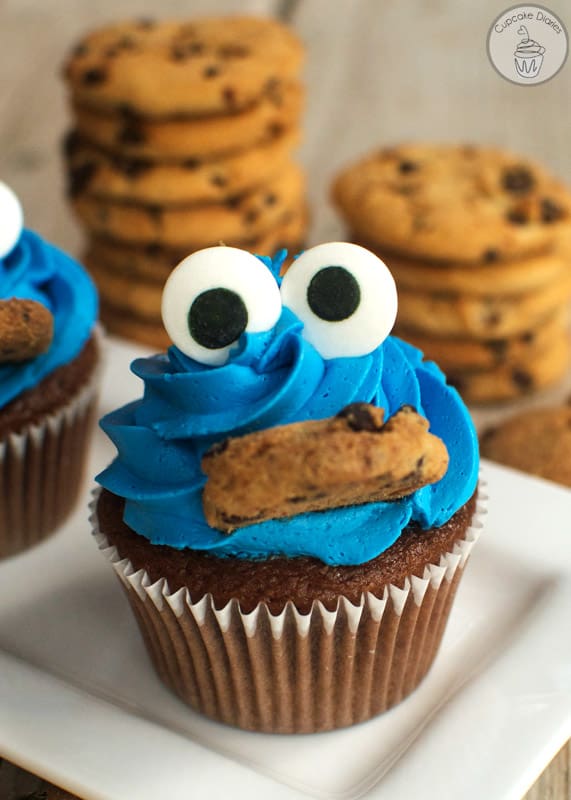 Birthday Cupcake Decorating Ideas For Adults
Elevate adult birthday celebrations with these unique easy birthday cupcake decorating ideas for adults. Keep it simple with easy birthday cupcake decorating ideas, and gather inspiration from Pinterest.
Mix and match flavors with these amazing cupcake decorating ideas, or create a cupcake cake for a fun twist. Coordinate decorating birthday cupcakes with your party's theme for a cohesive look. These creative touches will make your cupcakes the highlight of the celebration.
75. Confetti Sprinkle Cupcakes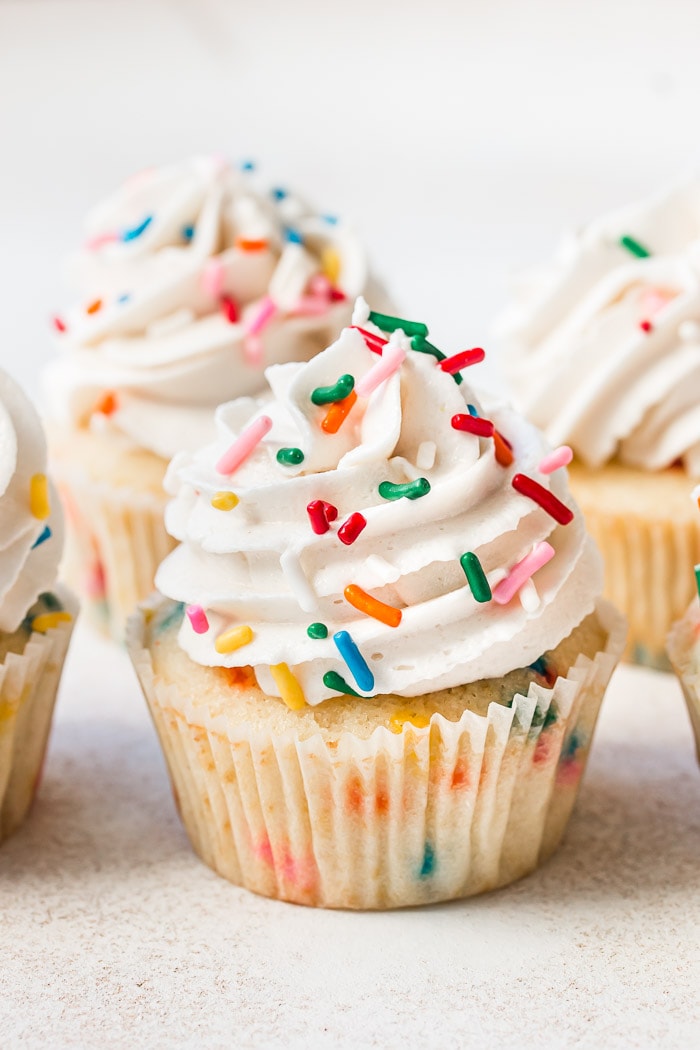 72. Strawberry Shortcake Cupcakes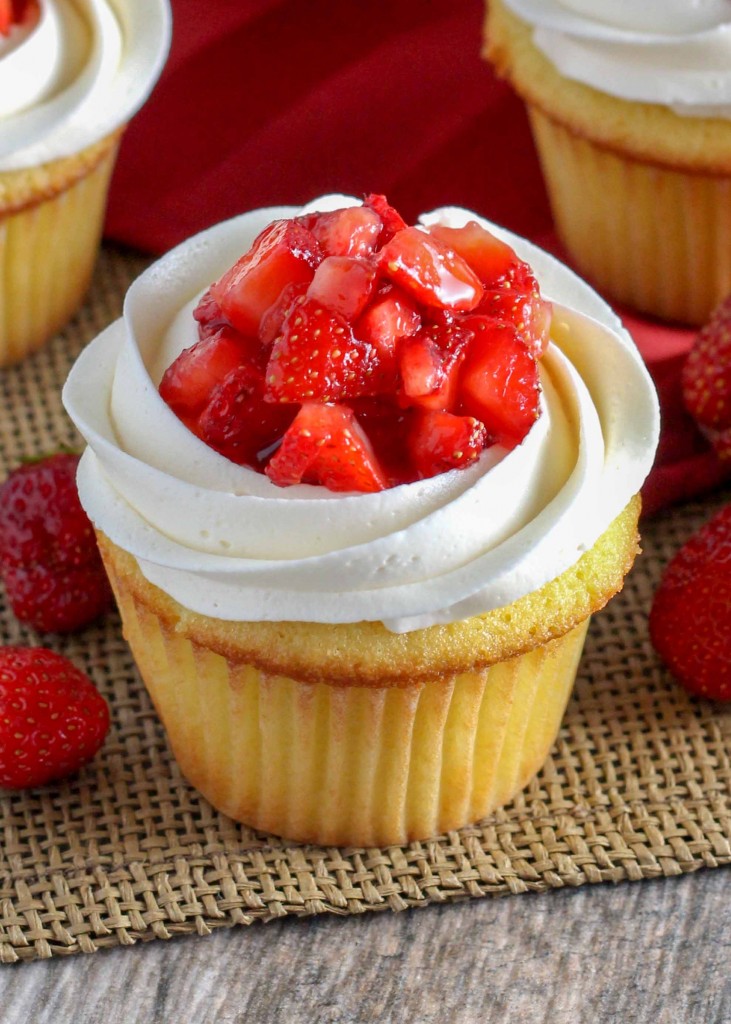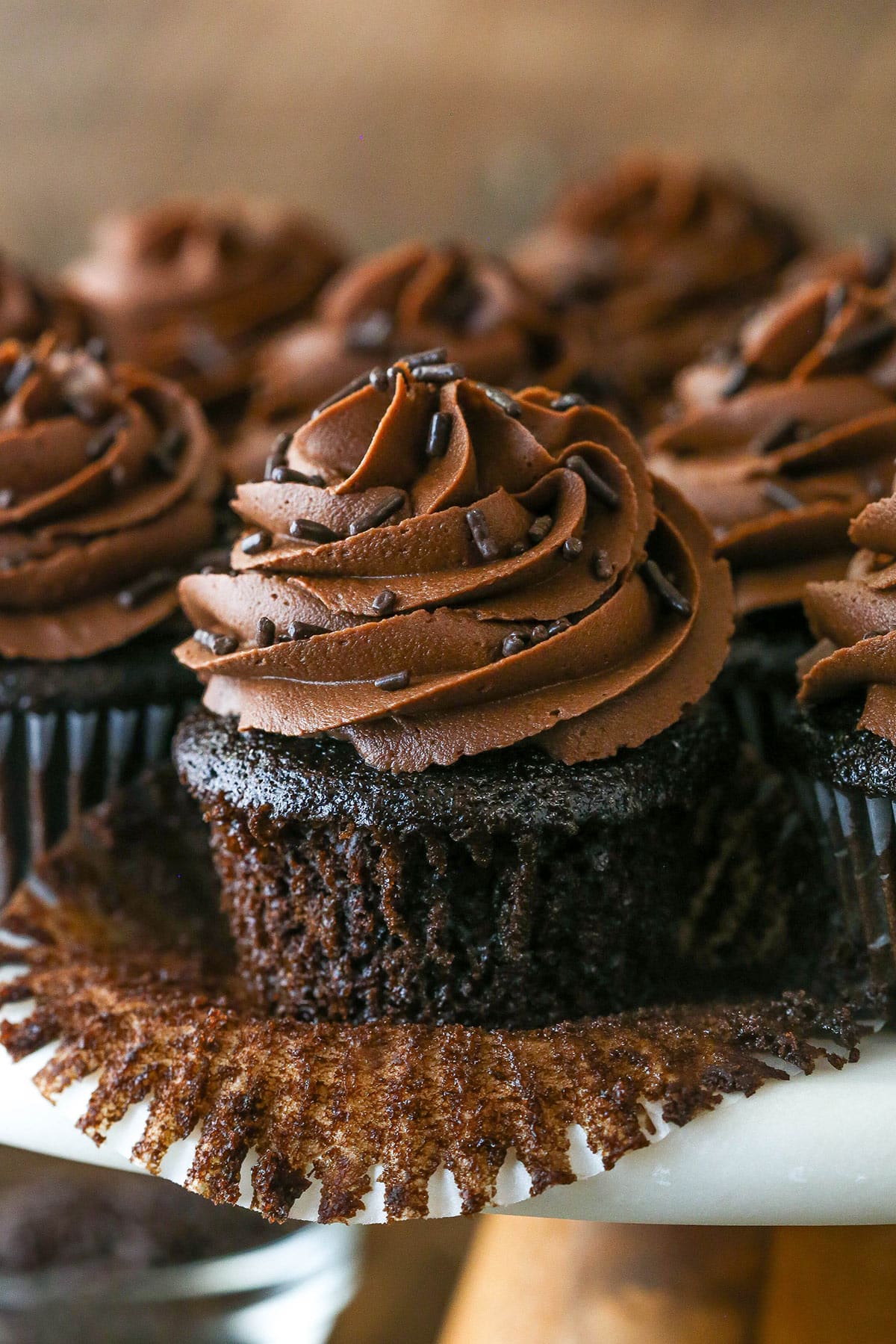 Summer Cupcake Decorating Ideas
Get ready to add a dose of summer fun to your cupcakes. For hot days, choose vibrant summer-themed cupcake ideas featuring beach balls, sunglasses, and tropical toppers.
Opt for cool and refreshing cupcake decorating ideas for summer like ice cream cones, watermelon slices, or mini candy popsicles. Chocolate lovers can indulge in summer chocolate cupcakes adorned with fresh berries or caramel drizzles.
Explore inspiration on summer cupcake decorating ideas on Pinterest boards and keep it simple with a touch of edible glitter or a single edible flower. These summer cupcake ideas ensure your cupcakes shine at summer gatherings.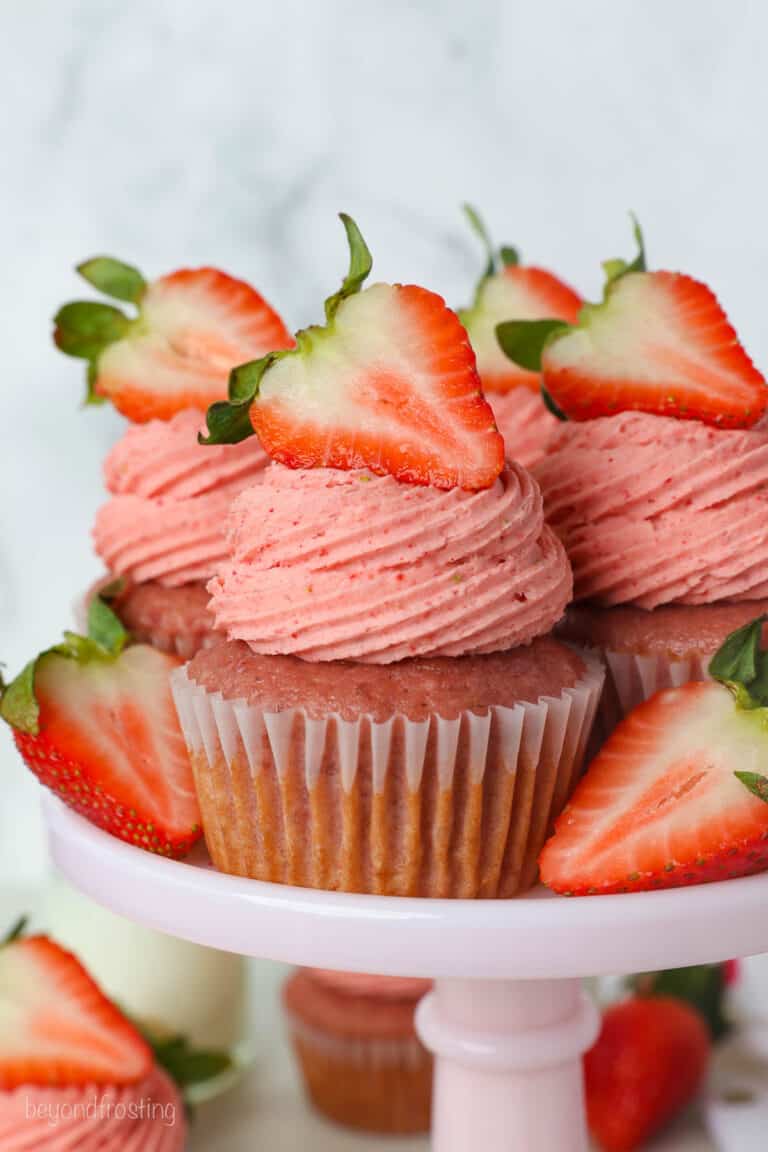 68. Lemon Cupcakes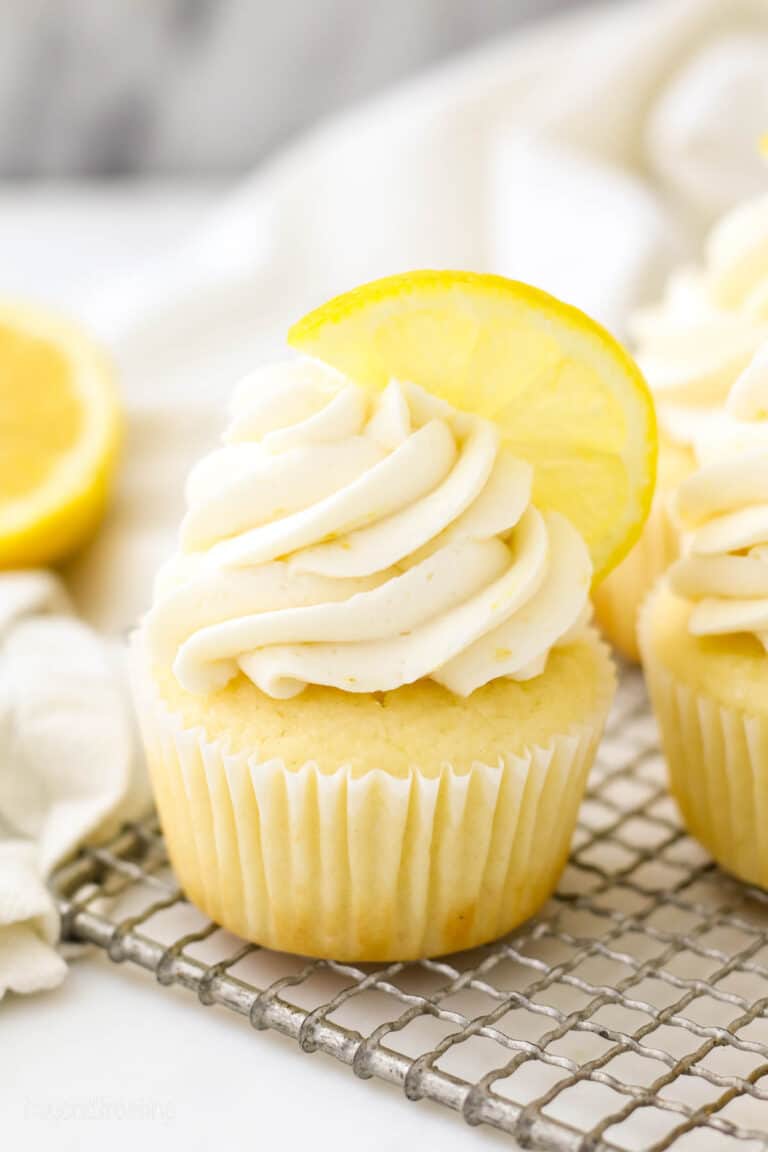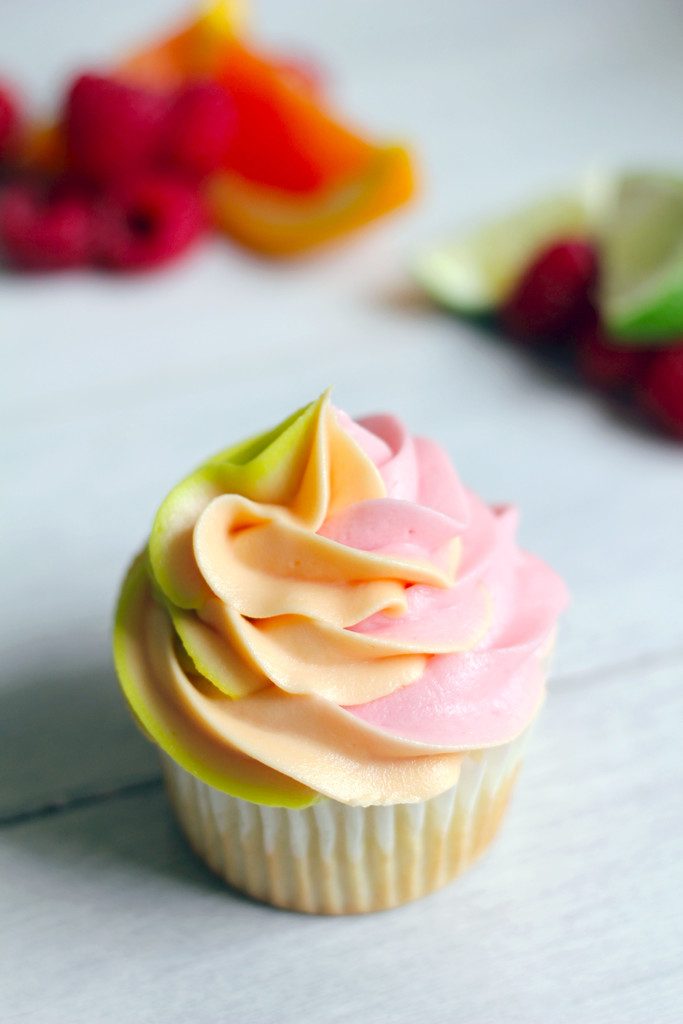 66. Berries and Cream Cupcakes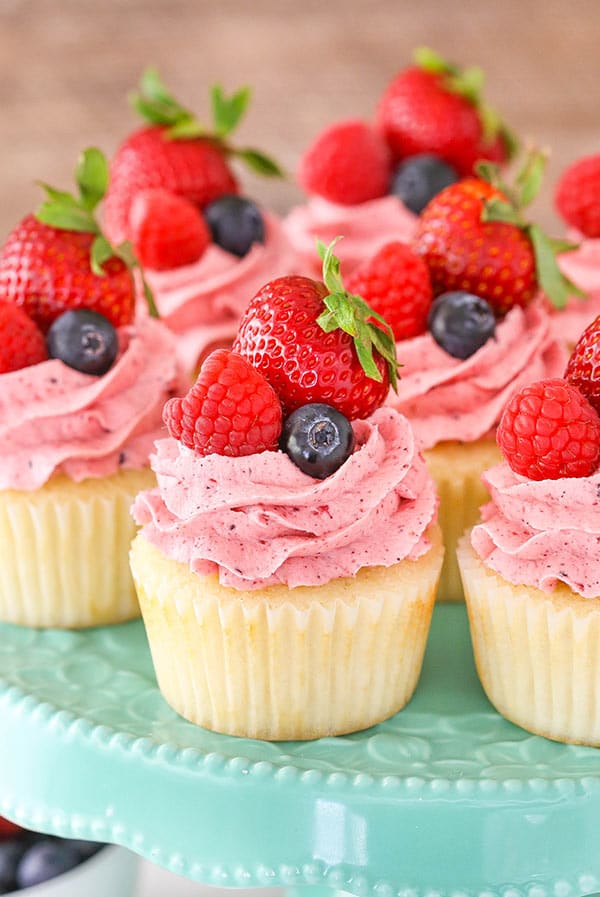 Spring Cupcake Decorating Ideas
Welcome the freshness of spring into your desserts with these easy spring cupcake decorating ideas. Embrace the season with delightful spring cupcake flavors and charming designs.
Whether it's for a spring wedding or a simple gathering, our cupcake decorating ideas for spring will add a burst of color and flavor. From pastel hues to playful sprinkles, these ideas offer a taste of spring that's as sweet as it is beautiful.
Explore the beauty of nature-inspired spring cupcake designs and elevate your springtime celebrations effortlessly.
64. Lemon Cupcakes with Raspberry Buttercream Frosting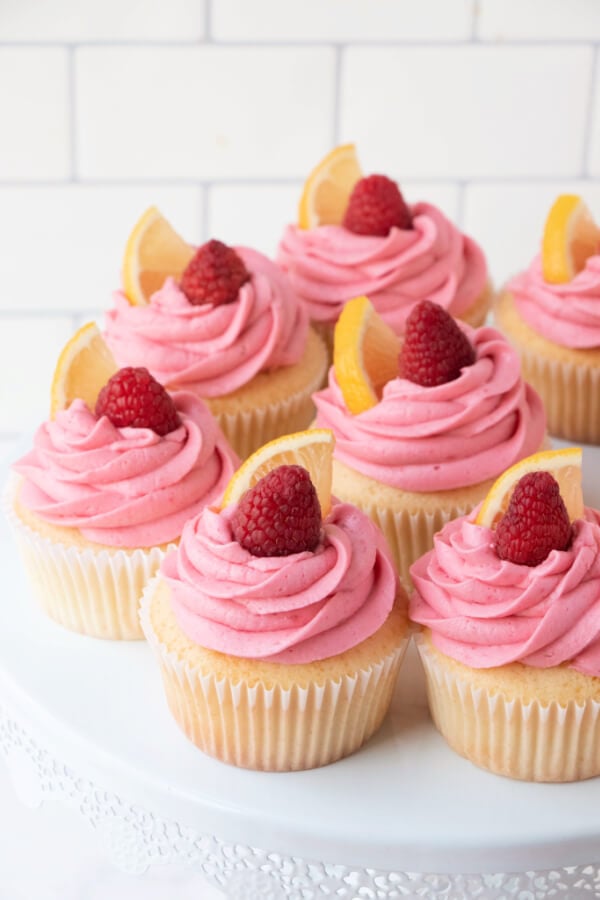 63. Banana Split Cupcakes With Chocolate Ganache
62. Orange Cupcakes with Orange Buttercream Frosting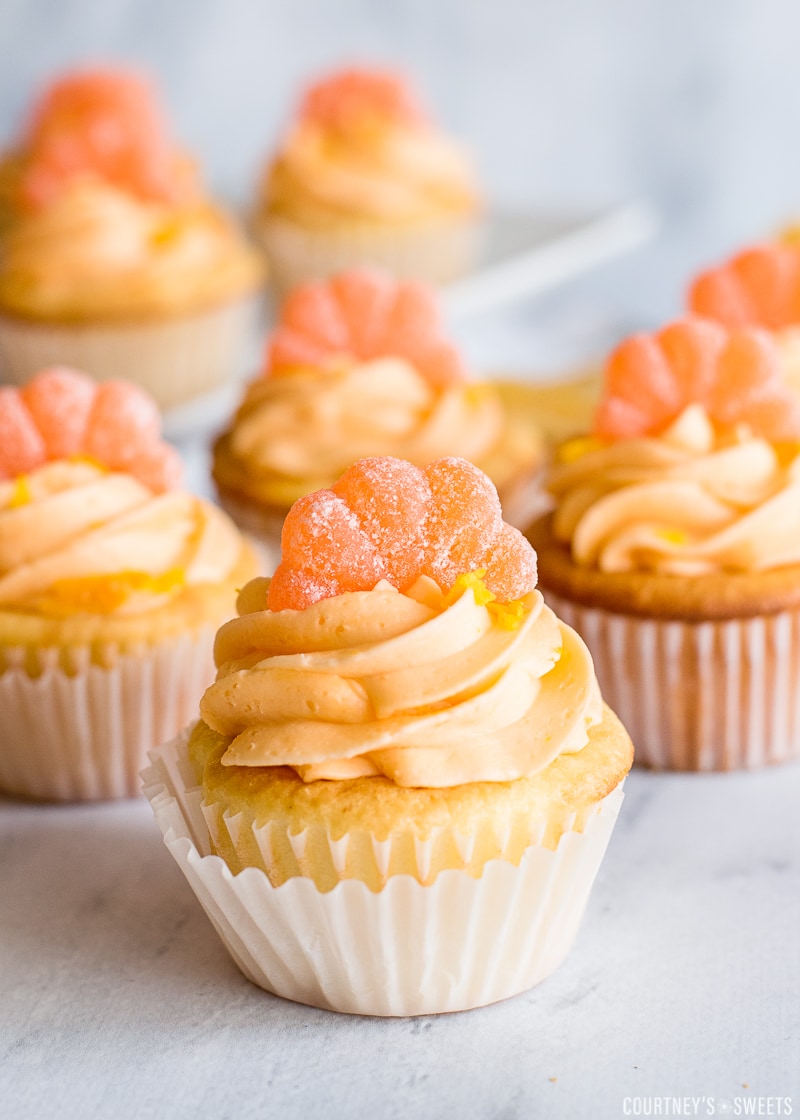 61. Rainbow Cupcakes with Vanilla Cloud Frosting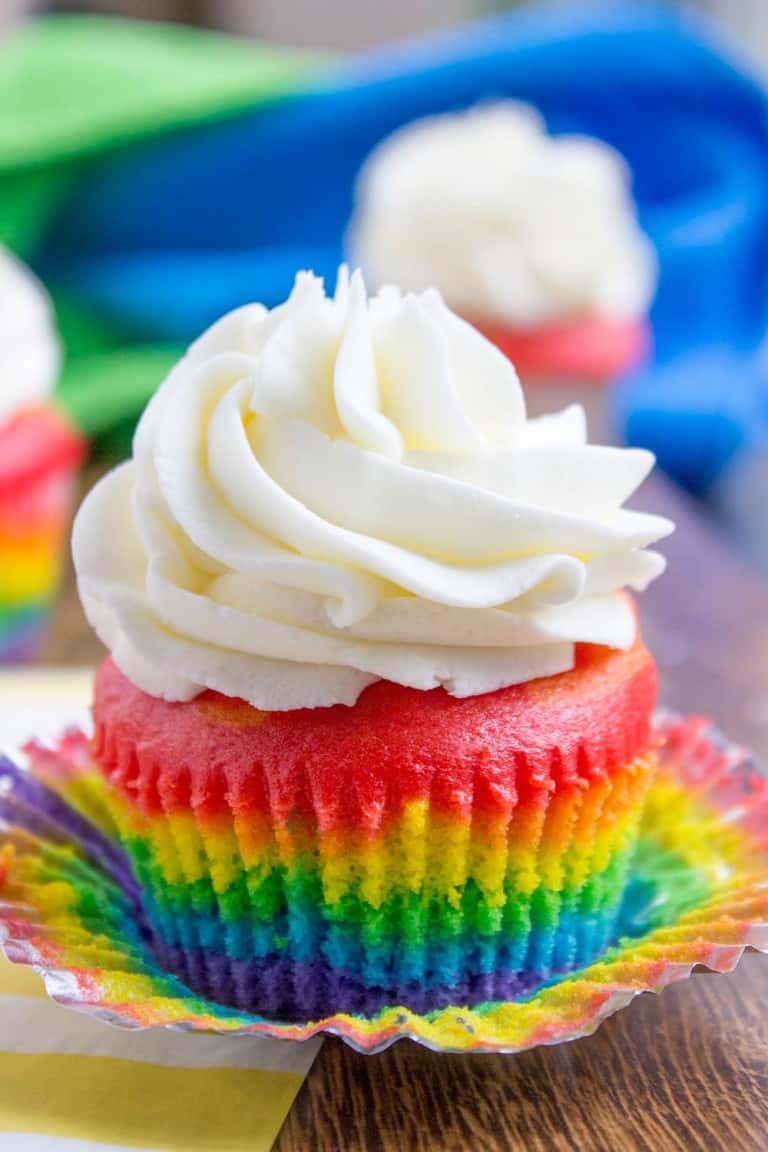 Easter Cupcake Decorating Ideas
Elevate your Easter celebration with these creative cupcake ideas. Explore easter egg cupcake decorating ideas using pastel colors and edible candy eggs for a festive touch.
Bring bunny magic to your cupcakes with easter bunny cupcake decorating ideas using fondant or edible figurines. DIY enthusiasts can craft their own cupcake easter decorations like edible flowers or mini baskets for a personalized touch.
These cupcake decorating ideas for Easter will make your desserts shine, whether you prefer simplicity or intricate designs.
60. Easter Egg Chocolate Cupcakes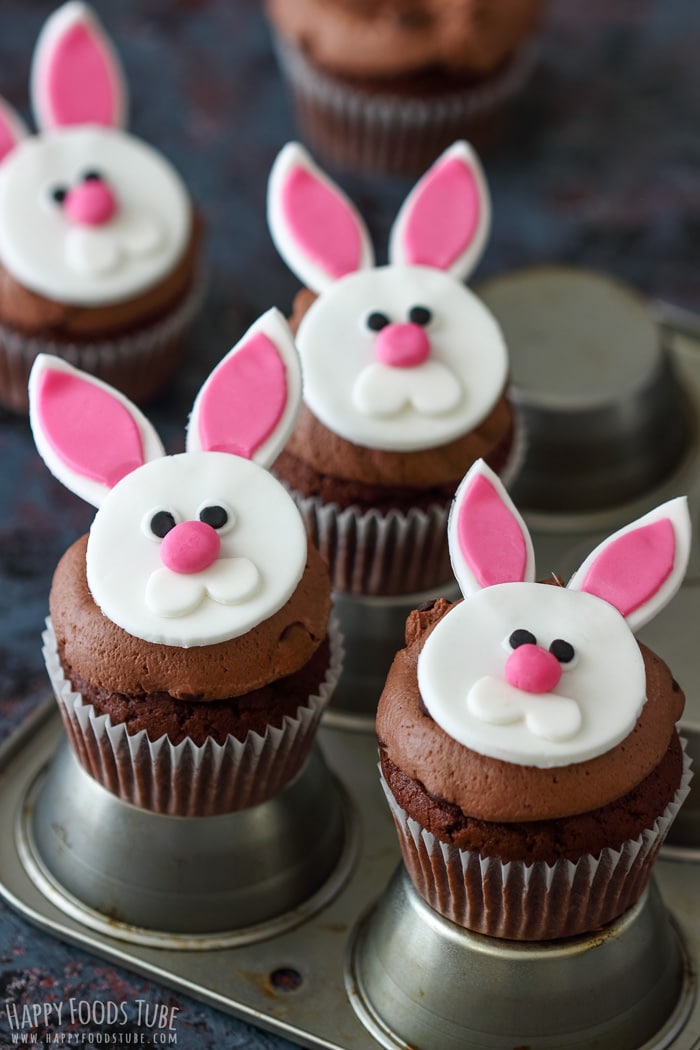 58. Pinata Cupcakes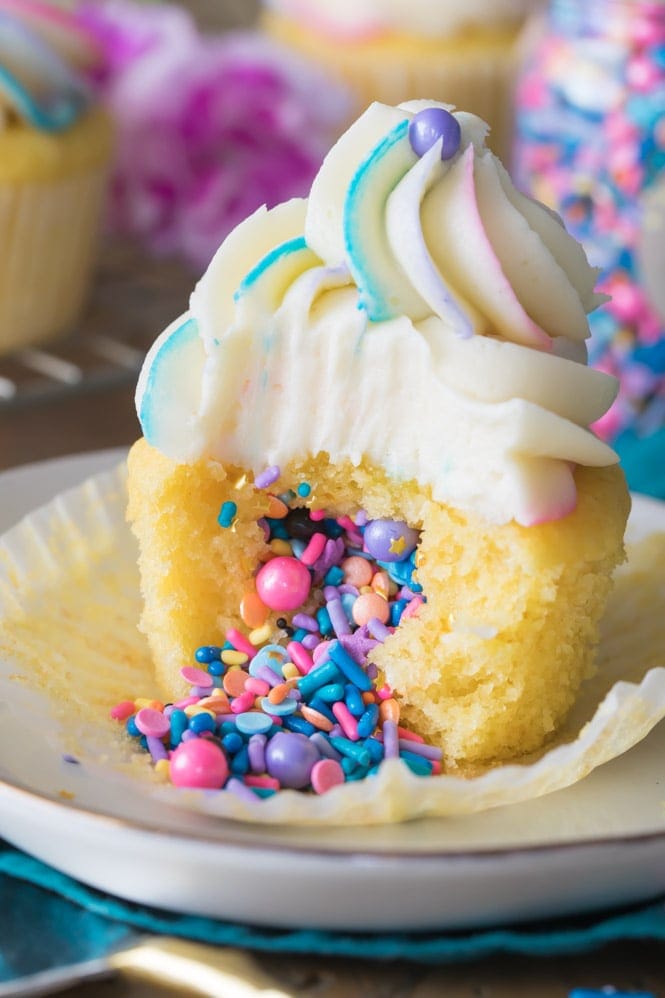 56. Strawberry Lemonade Cupcakes
Valentine's Day Cupcake Decorating Ideas
Celebrate love with delightful cupcakes. Explore cute easy Valentine's Day cupcake decorating ideas that add a touch of romance to your dessert table.
From heart-shaped toppers to edible pearls, discover cupcake designs for Valentine's Day that capture the essence of love. Learn how to decorate cupcakes for Valentine's Day with step-by-step tutorials and create personalized treats with customized toppers or heartfelt messages.
These cupcake decorations for Valentine's Day will make your celebration sweeter than ever.
55. Dark Chocolate Cupcakes with Raspberry Buttercream Frosting
54. Raspberry Cheesecake Chocolate Cupcakes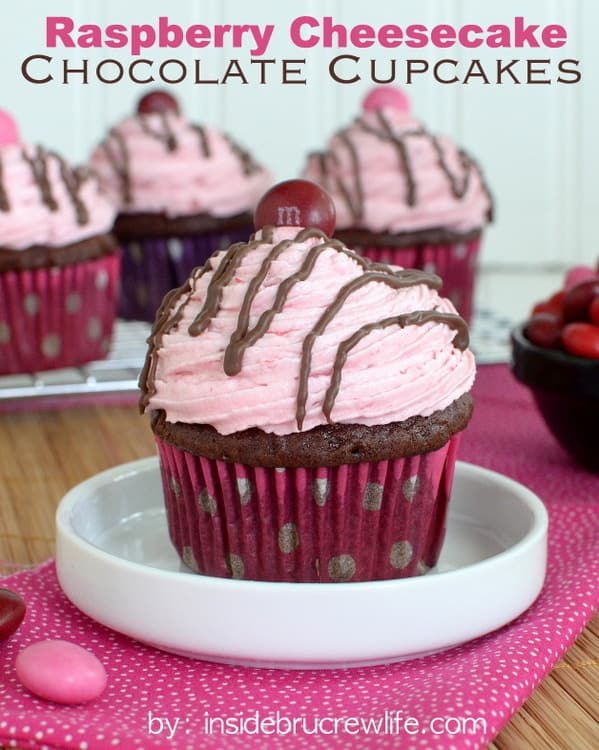 53. Conversation Heart Cupcakes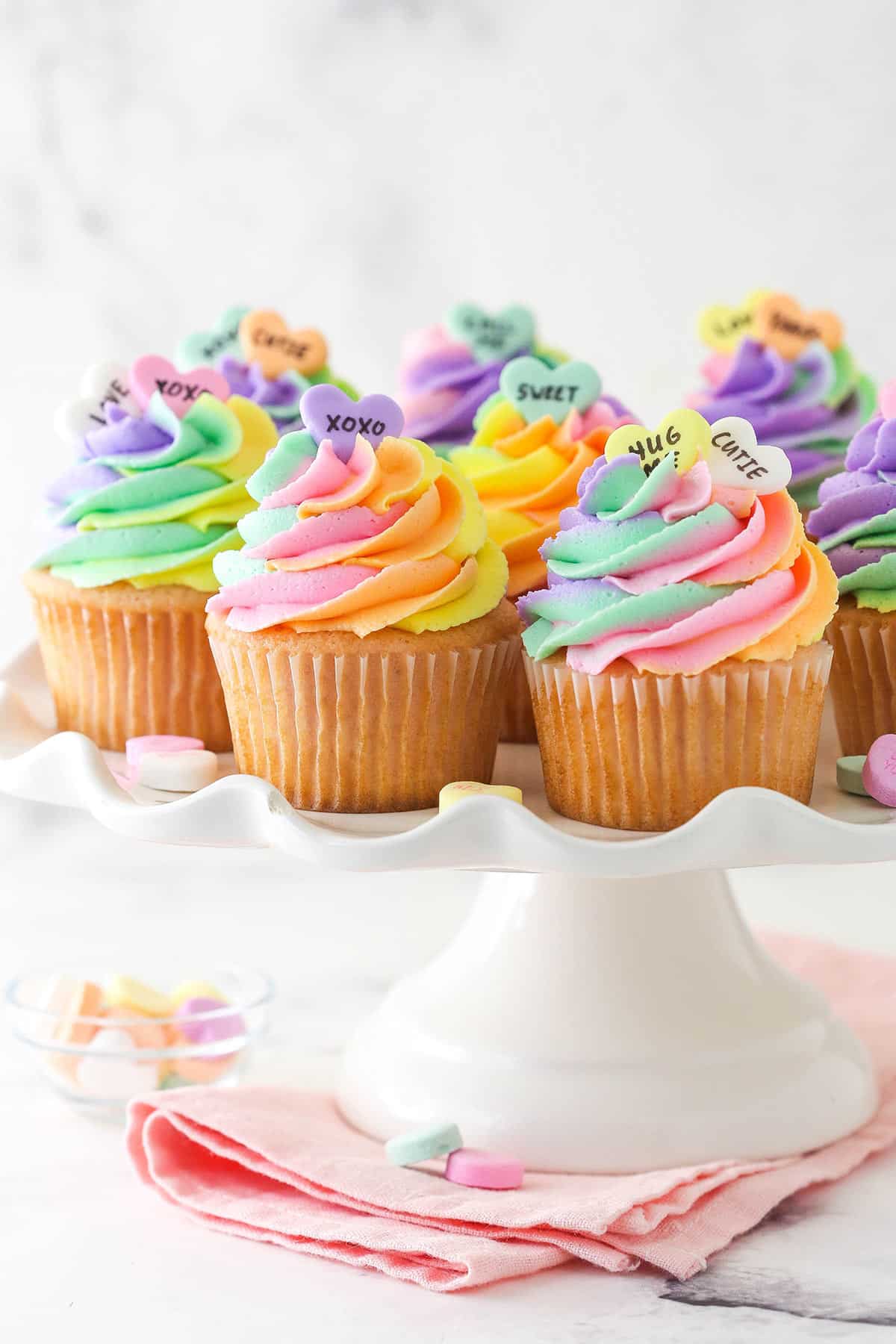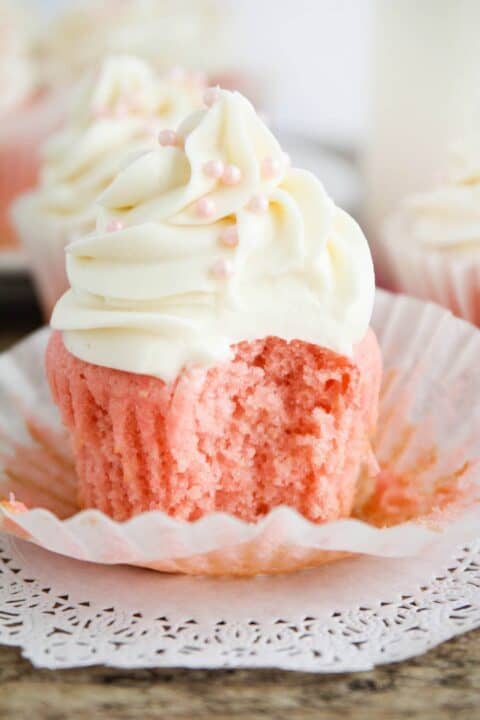 Fall Cupcake Decorating Ideas
As autumn sets in, it's the ideal time to savor the flavors of the season. Delight in the warmth and comfort of fall cupcakes, featuring enticing options such as pumpkin spice, caramel, and apple cinnamon.
Elevate your cupcakes with fall-themed cupcake decorating ideas, including edible leaves, acorns, or miniature pumpkins as charming toppers. If you're planning a fall wedding, consider adding elegance with fall wedding cupcake decorating ideas, featuring subtle gold accents and floral arrangements inspired by autumn.
For the creatively inclined, explore unique fall cupcake designs that range from rustic textures to ombre frosting and woodland motifs.
Whether you're in search of delectable fall-themed cupcake flavors or captivating fall-themed cupcakes, these cupcake decorating ideas for fall will infuse the spirit of the season into your sweet creations.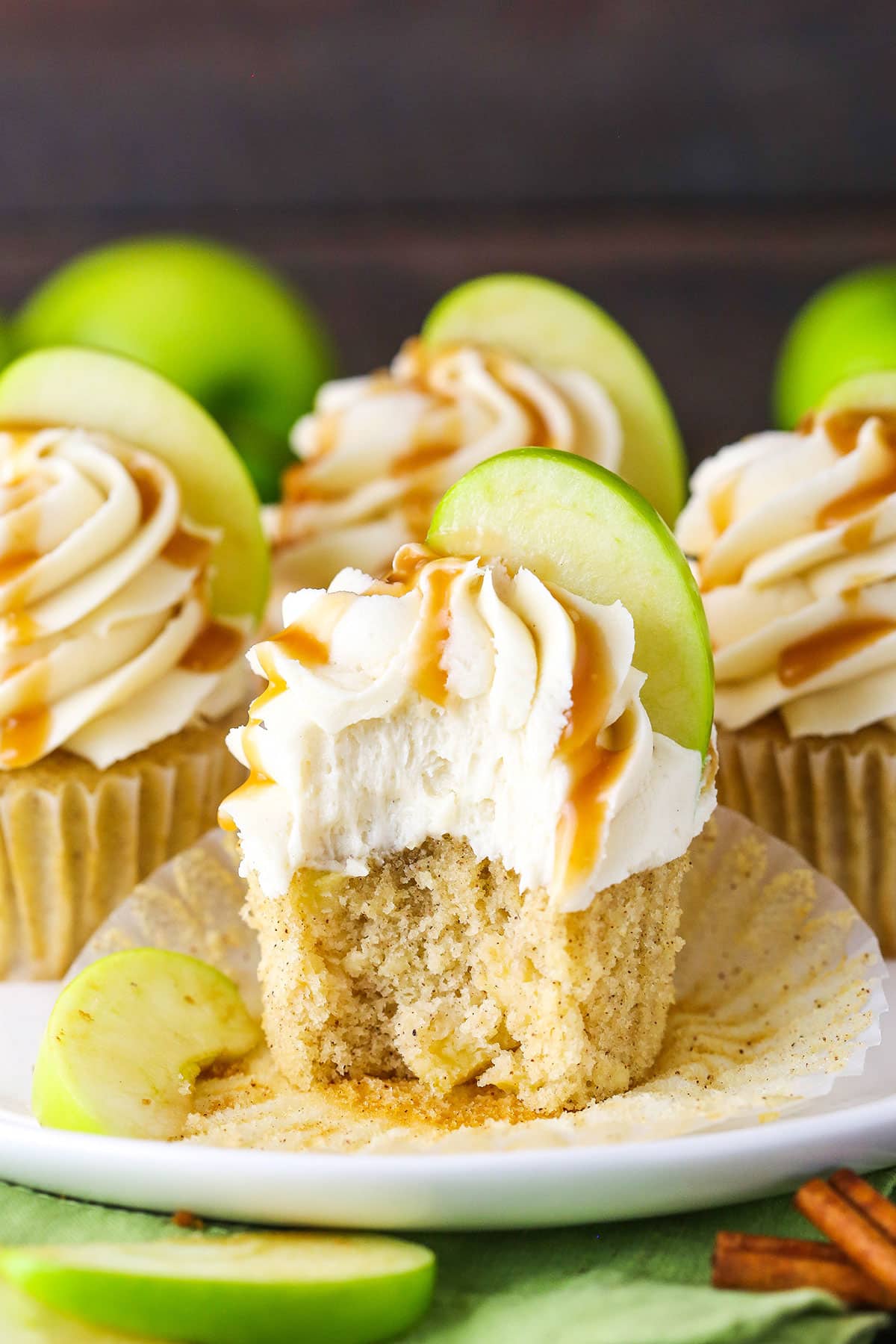 49. Apple Cider Cupcakes with Cider Buttercream Frosting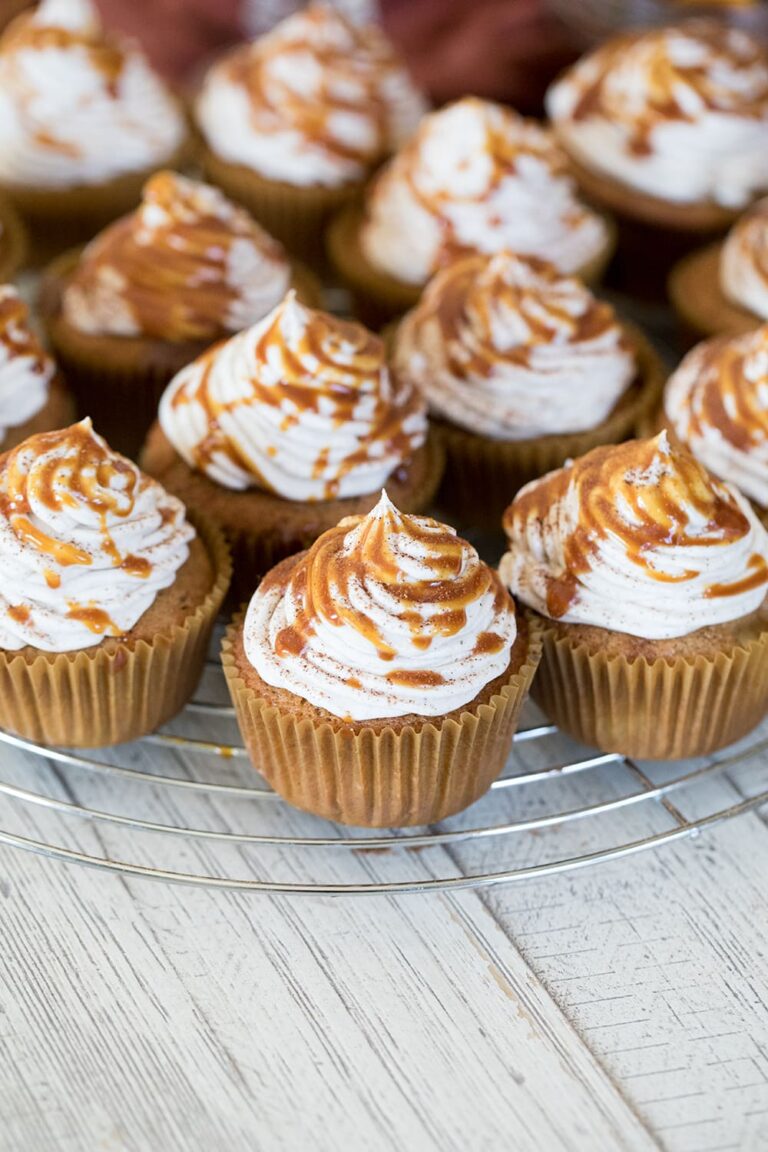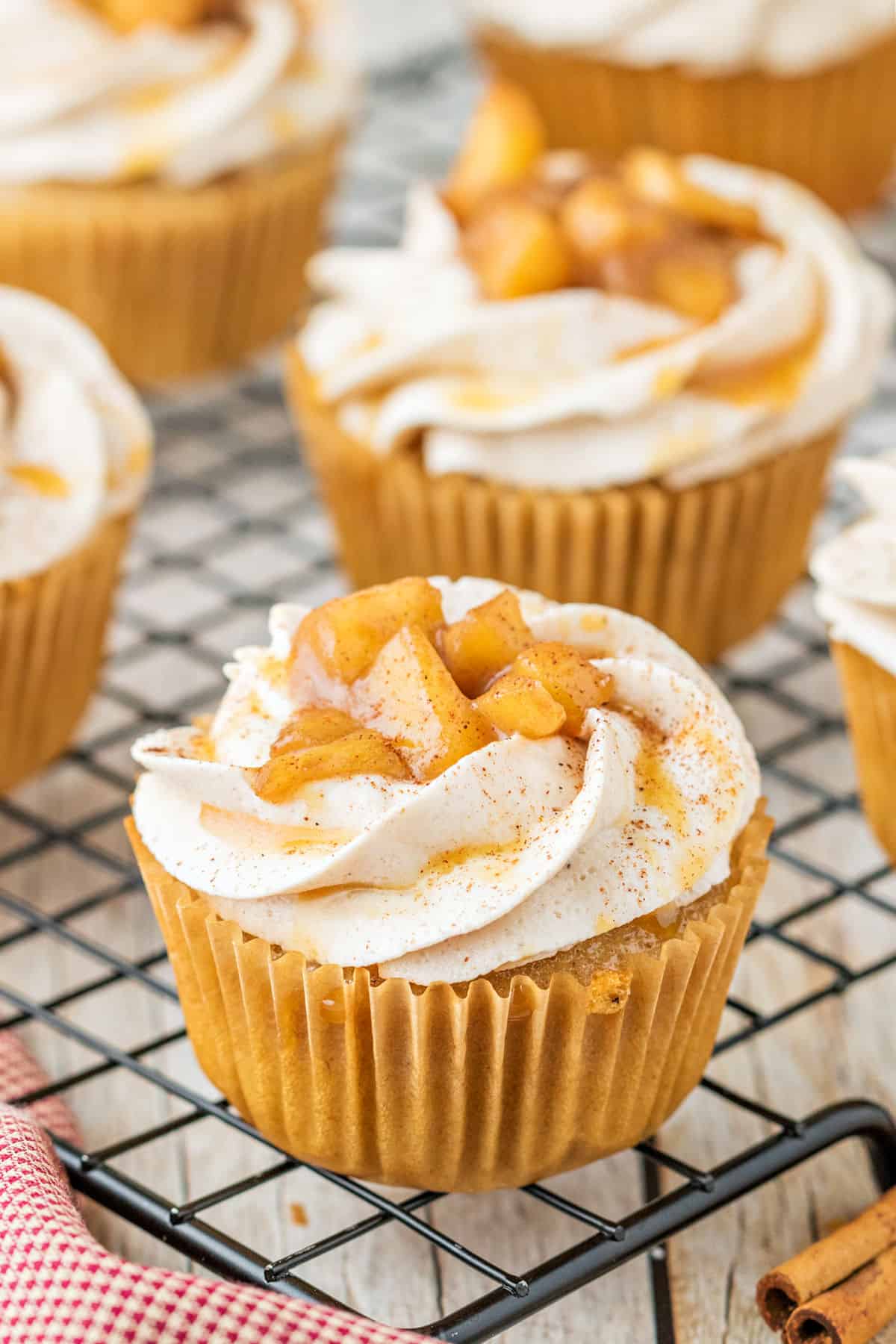 47. Pumpkin Cheesecake Cupcakes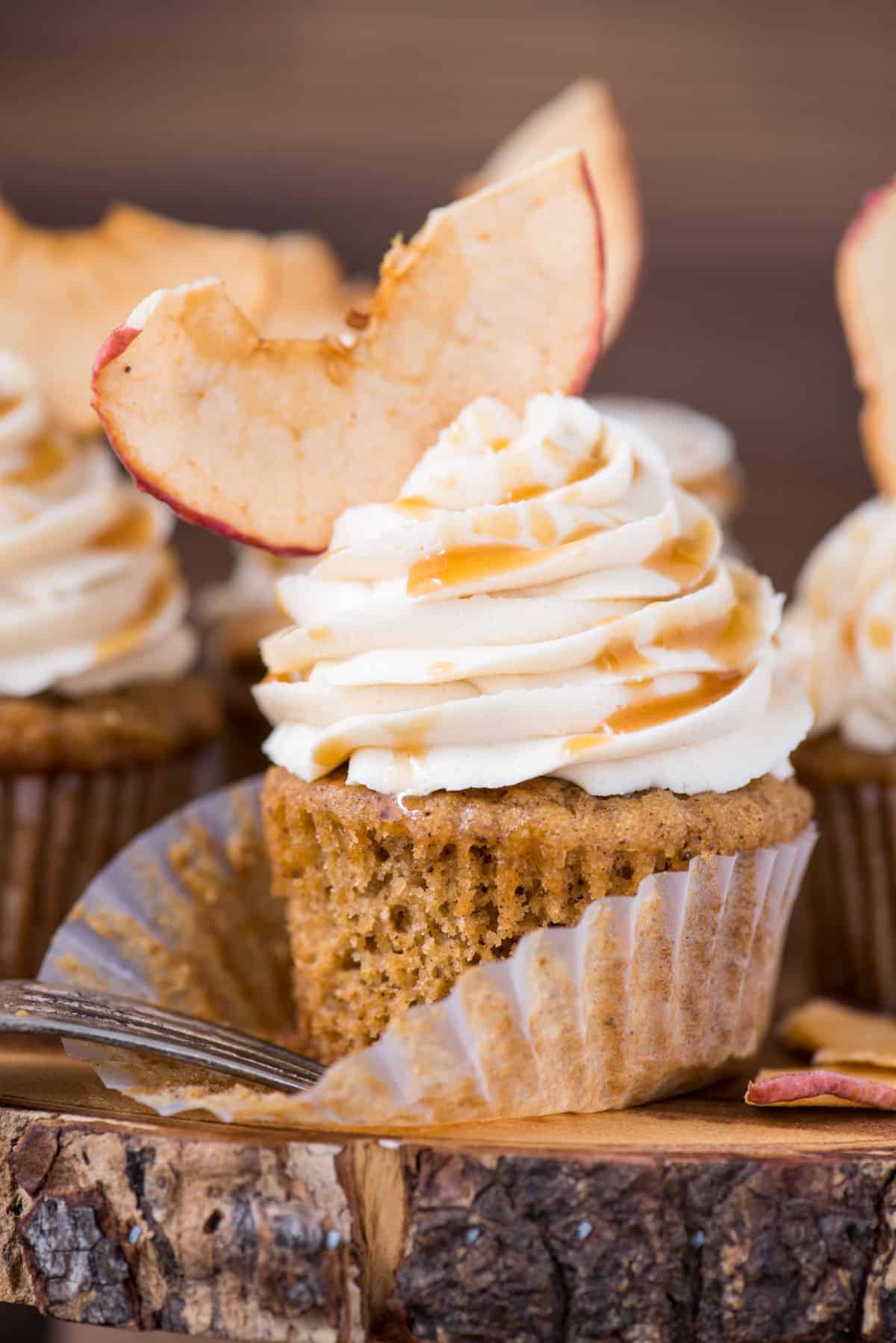 Halloween Cupcake Decorating Ideas
Elevate your Halloween celebration with these creative and easy-to-implement Halloween cupcake decorating ideas. For a mature twist, explore sophisticated Halloween cupcakes for adults featuring elegant color schemes and intricate designs.
If you're aiming for kid-friendly fun, keep it simple with an adorable ghost, cute spider cupcakes, or pumpkin toppers in beautiful Halloween cupcakes.
Want to add an element of surprise? Consider Halloween cupcake filling ideas like blood-red raspberry jam or gooey marshmallow centers. These ideas will make your Halloween cupcakes the highlight of your spooky festivities.
Whether you're hosting a party for grown-ups or a family-friendly event, these easy cupcake decorating ideas for Halloween ensure your treats are a hit.
45. Halloween Swirled Cupcakes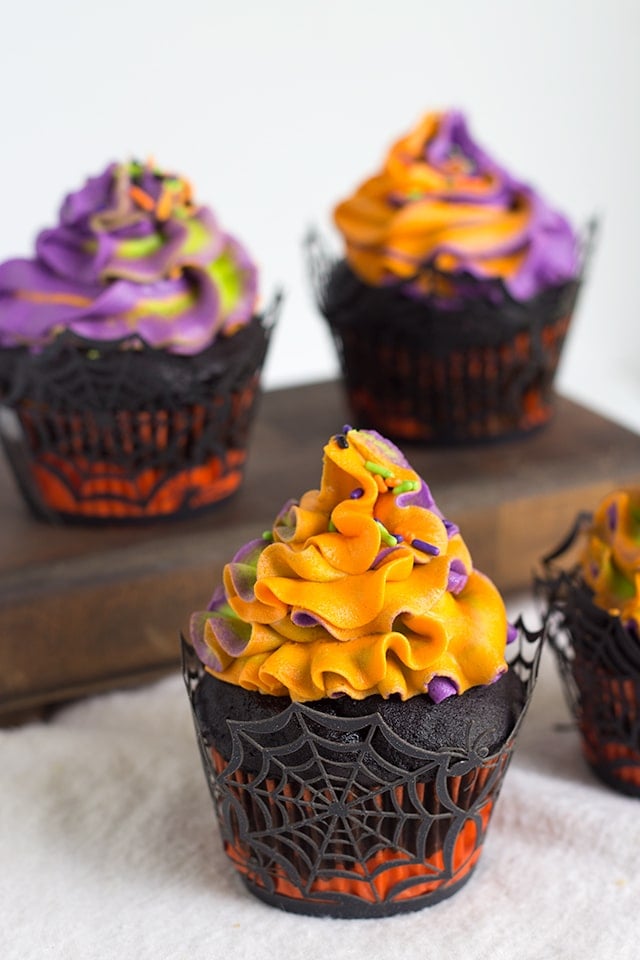 44. Bloody Vanilla Cupcakes with Edible "Blood"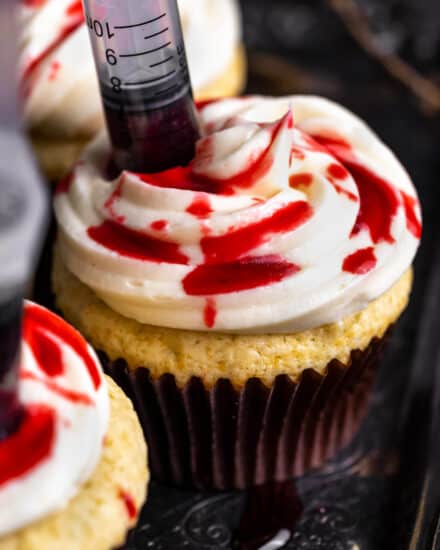 42. Ghost Cupcakes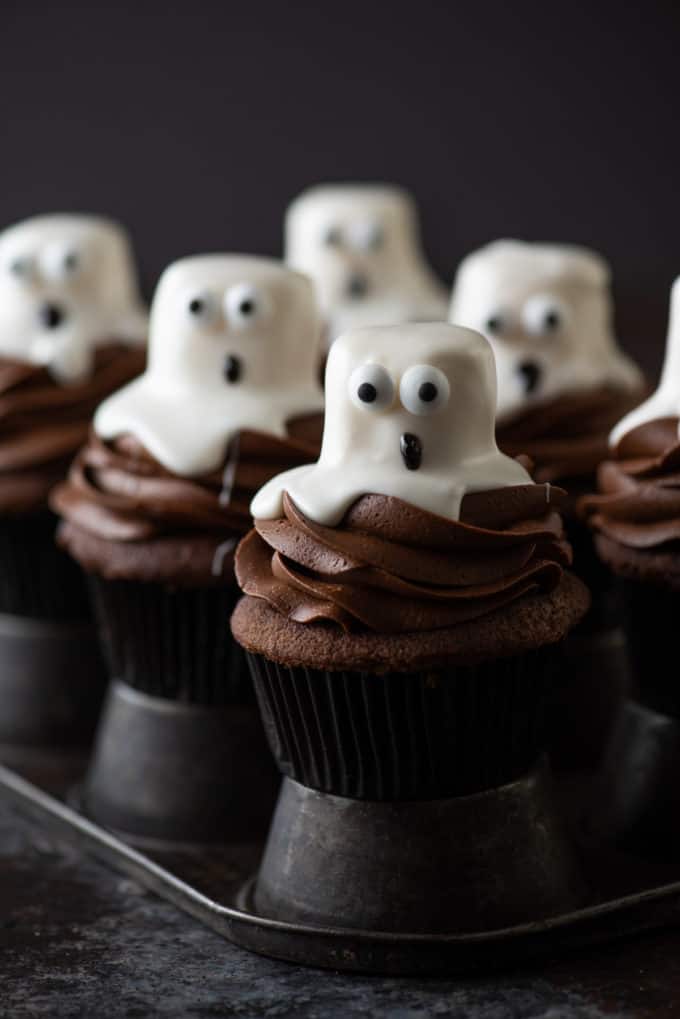 41. Cookies & Scream Spider Cupcakes
Thanksgiving Cupcake Decorating Ideas
Enhance your Thanksgiving gathering with creative and delicious cupcakes. Start with classic Thanksgiving cupcake recipes like pumpkin cupcakes and adorn them with autumn-inspired decorations.
For a playful touch, craft adorable turkey cupcakes that are sure to be a hit. Mix and match fall-themed elements like pumpkins and leaves for your cupcake decorating ideas for Thanksgiving.
Whether you prefer simplicity or intricate designs, these Thanksgiving cupcake ideas will add a sweet touch to your holiday celebration.
40. Turkey Cupcakes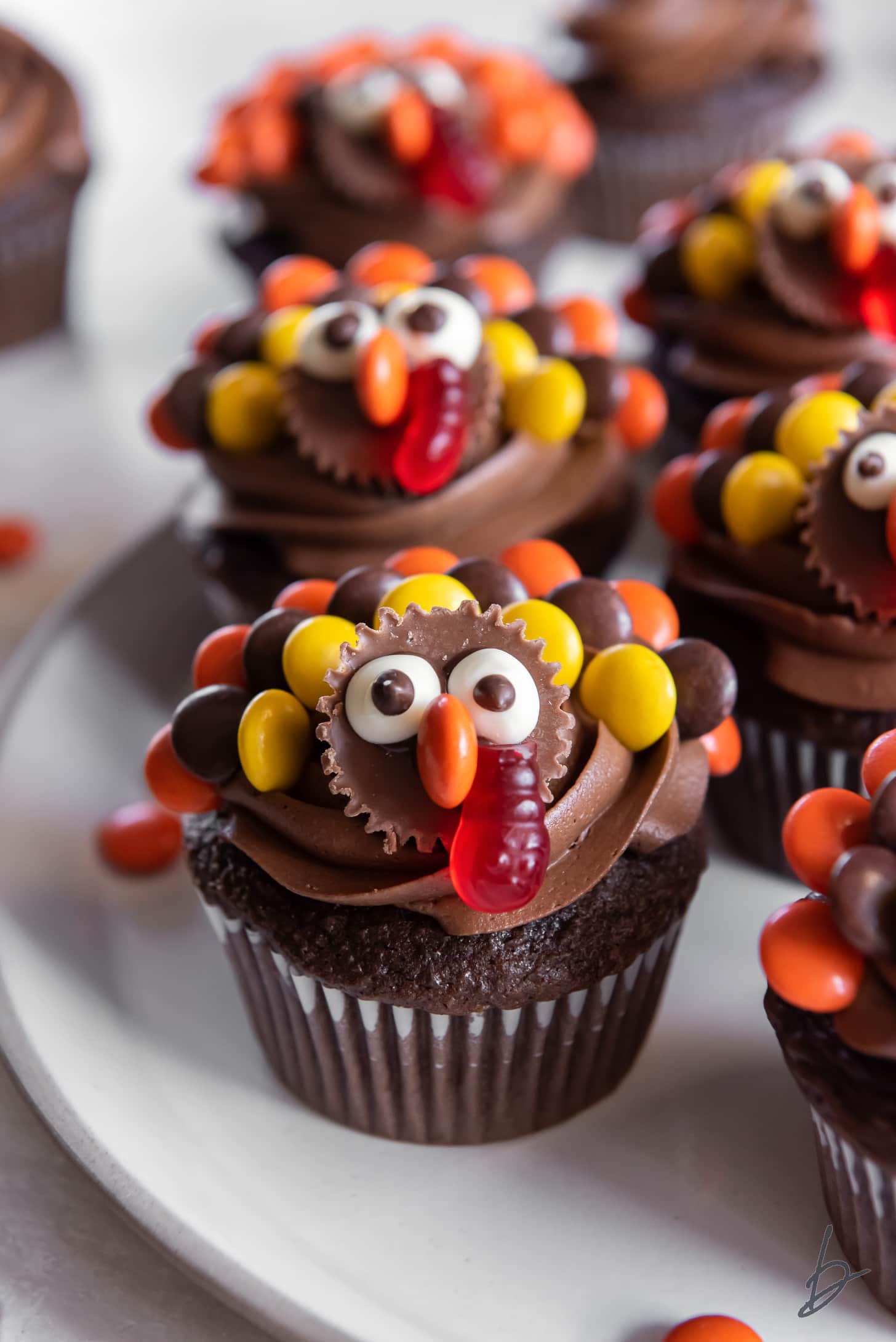 37. Thanksgiving Turkey Cupcakes
Christmas Cupcake Decorating Ideas
Elevate your holiday desserts with these creative Christmas cupcake ideas. Start with classic red and green frosting for that timeless touch, and don't forget the edible glitter or sprinkles.
For a taste of the season, try the delightful flavors of peppermint cupcakes and hot chocolate cupcakes, garnished with crushed candy canes or mini marshmallows.
For a playful twist, create edible holiday characters like reindeer and gingerbread men using chocolate and icing. These adorable reindeer cupcakes and gingerbread cupcakes will charm your guests.
These cute and easy Christmas cupcake decorating ideas add a festive flair to your holiday table. Whether you prefer classic elegance or whimsical characters, your cupcakes will be the star of the celebration.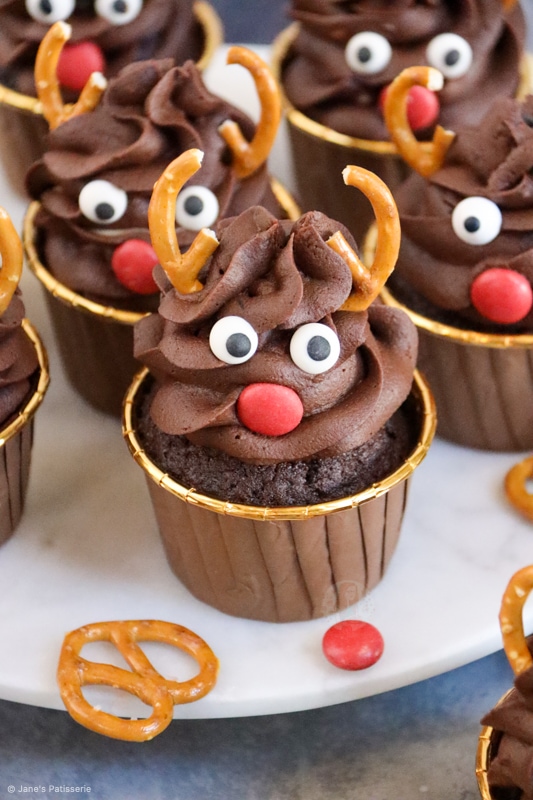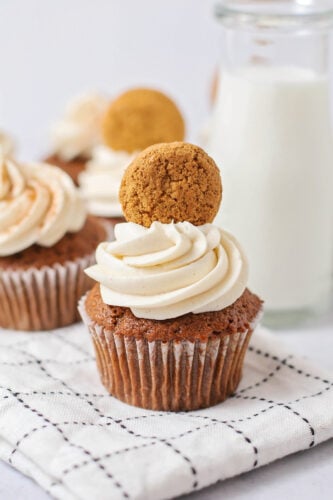 31. Hot Chocolate Cupcakes with Marshmallow Buttercream
Unique & Funny Cupcake Decorating Ideas
Make your cupcakes the life of the party with these amusing decorating ideas. Whether you're looking for funny cupcake designs featuring goofy faces or aiming for unique cupcake decorating ideas that surprise and delight, there's something here for every sweet tooth.
Keep it simple with fun and easy cupcake decorating ideas, and let your desserts bring smiles and laughter to your gatherings.
29. Galaxy Cupcakes
28. Popcorn Cupcakes
27. Tuxedo Cupcakes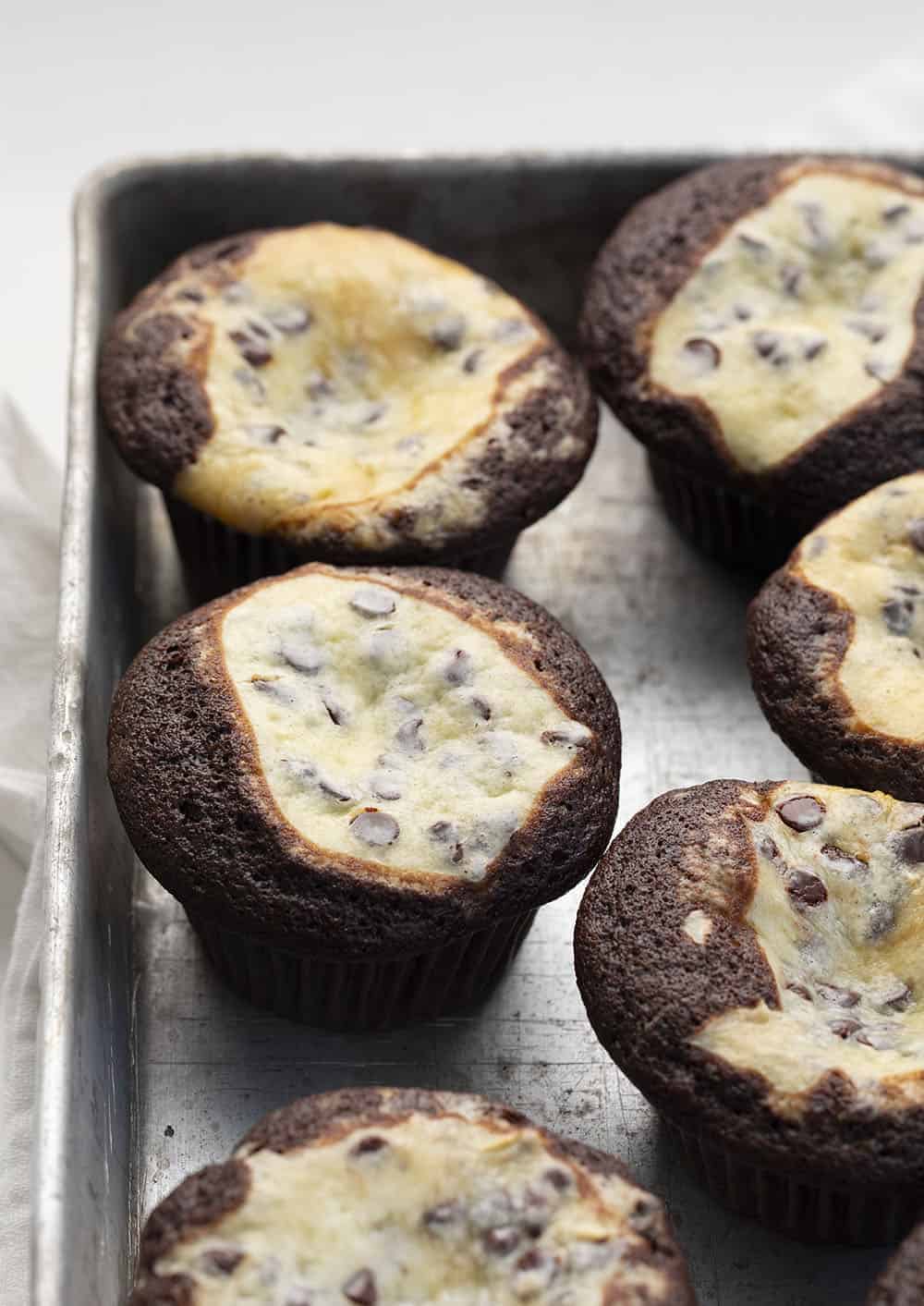 Flower Cupcake Decorating Ideas
Elevate your cupcakes with a touch of floral charm using these easy flower cupcake decorating ideas. Begin with simplicity, adding edible flower accents to your cupcakes for an instant visual boost.
For those looking to make a statement, consider creating delightful cupcake flower arrangements by arranging different-sized cupcakes in tiers, mimicking a bouquet. Get creative with flower cupcake designs, experimenting with petal patterns, floral swirls, or fondant blossoms to match your style.
Mix and match elements from various cupcake flower designs to craft unique and visually appealing treats. Whether you prefer a straightforward approach or intricate designs, these ideas promise to make your cupcakes a delightful feast for both the eyes and taste buds.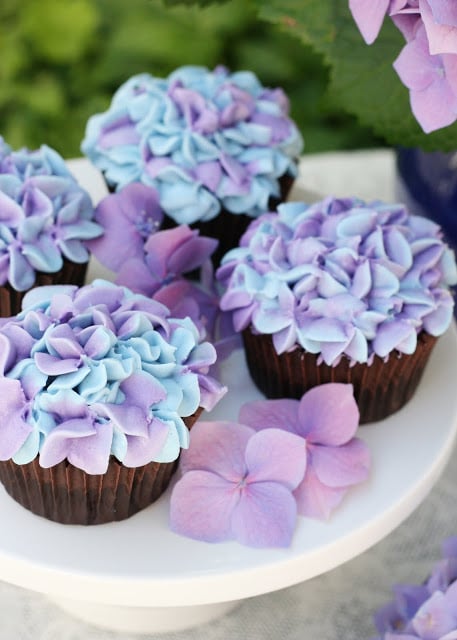 24. DIY Bumblebee & Flower Cupcakes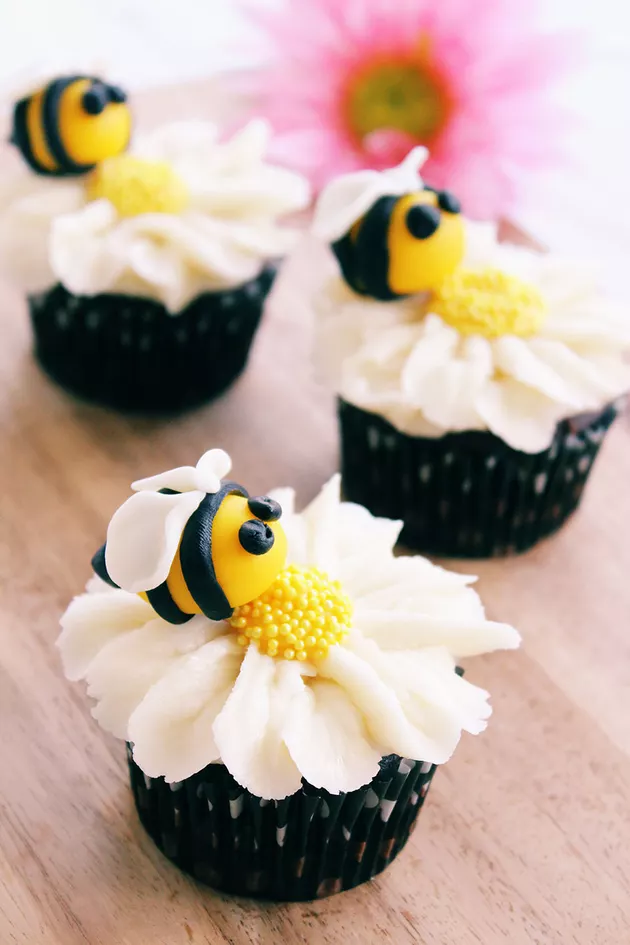 23. Marshmallow Flower Cupcakes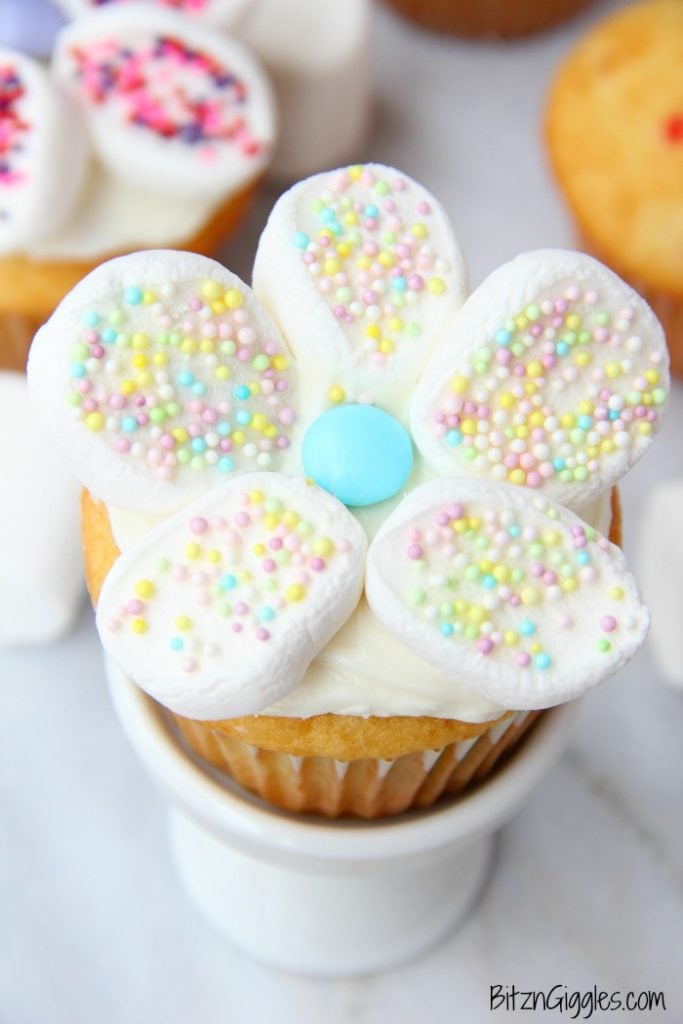 21. Cupcake Bouquet
Chocolate Cupcake Decorating Ideas
Elevate your chocolate cupcakes effortlessly with these decorating ideas. Begin with easy chocolate cupcake decorating, such as a dusting of cocoa powder or a simple chocolate sauce drizzle, for an elegant touch.
For a more indulgent option, consider decorating cupcakes with chocolate ganache—its glossy finish adds sophistication.
Planning a birthday celebration? Transform your chocolate cupcakes into festive delights with chocolate cupcake decorating ideas for birthdays—colorful sprinkles, edible glitter, or personalized toppers bring joy to the occasion.
Enjoy the creative process and savor the delicious results.
20. Hot Chocolate Buttercream Frosting Cupcakes
19. Ultimate Double Chocolate Cupcakes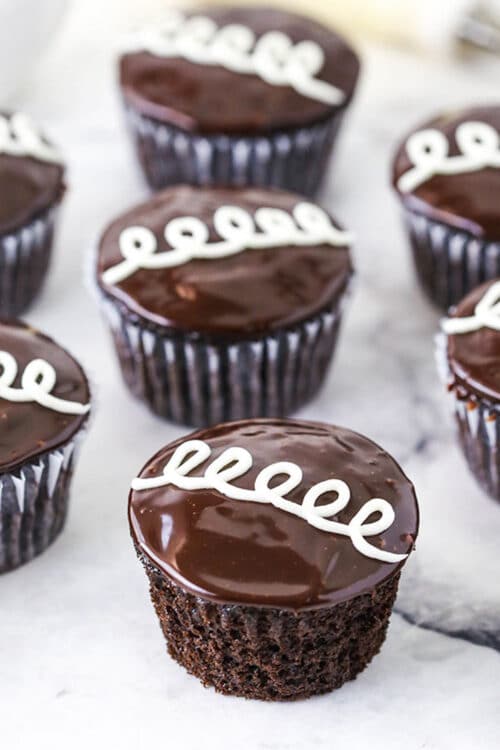 17. Chocolate Covered Strawberry Cupcakes
Vanilla Cupcake Decorating Ideas
Elevate your vanilla cupcakes with creative flair. Start with a moist and fluffy vanilla cupcake base as your canvas. For special occasions like Valentine's Day, infuse romantic themes using heart-shaped edible toppers, red and pink frosting, or a drizzle of chocolate ganache.
Add elegance with edible garnishes such as fresh berries, mint leaves, or a dusting of powdered sugar.
These quick and easy cupcake decorating ideas will transform your vanilla cupcakes into delightful treats, perfect for any occasion.
15. Marble Cupcakes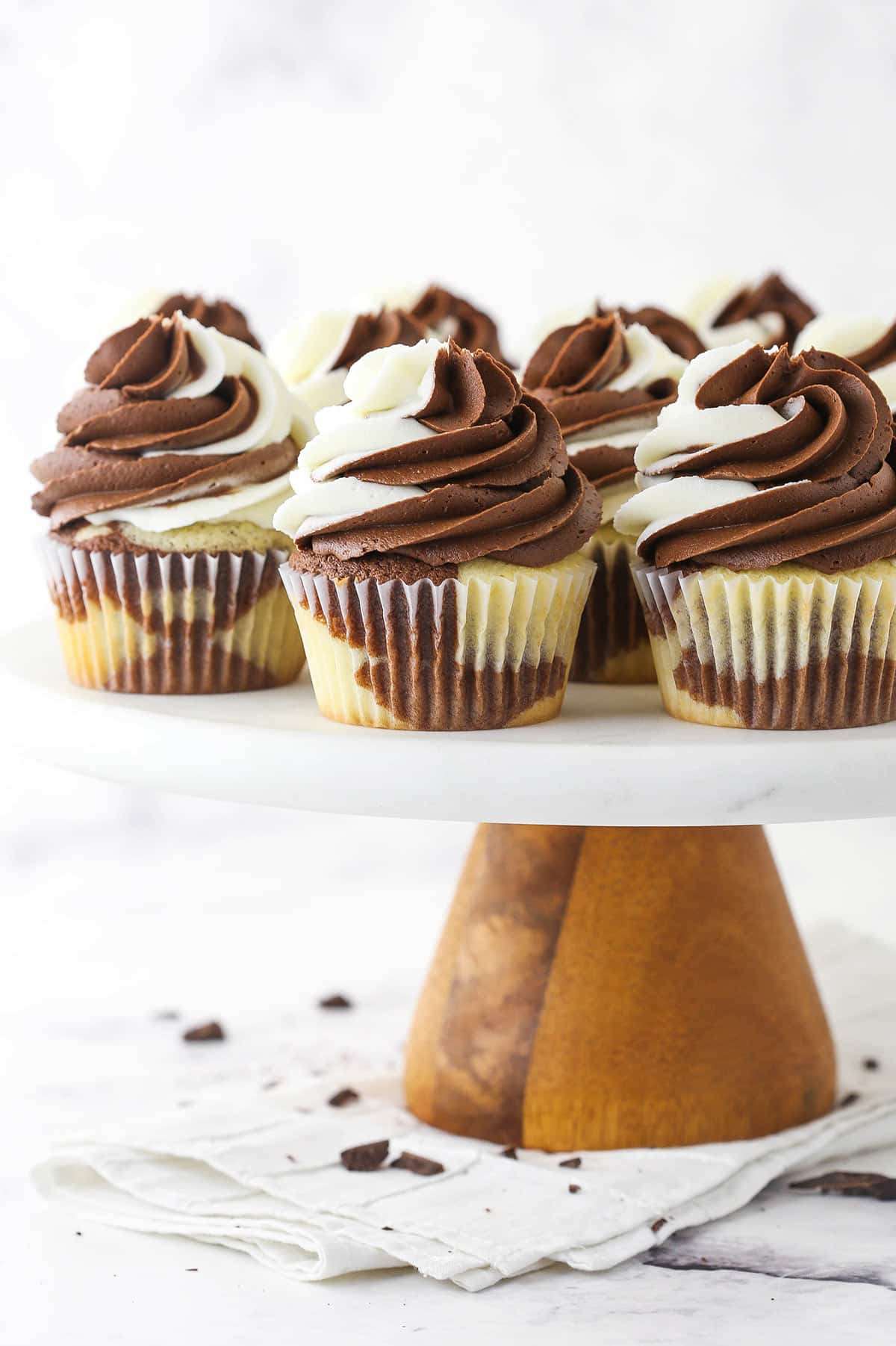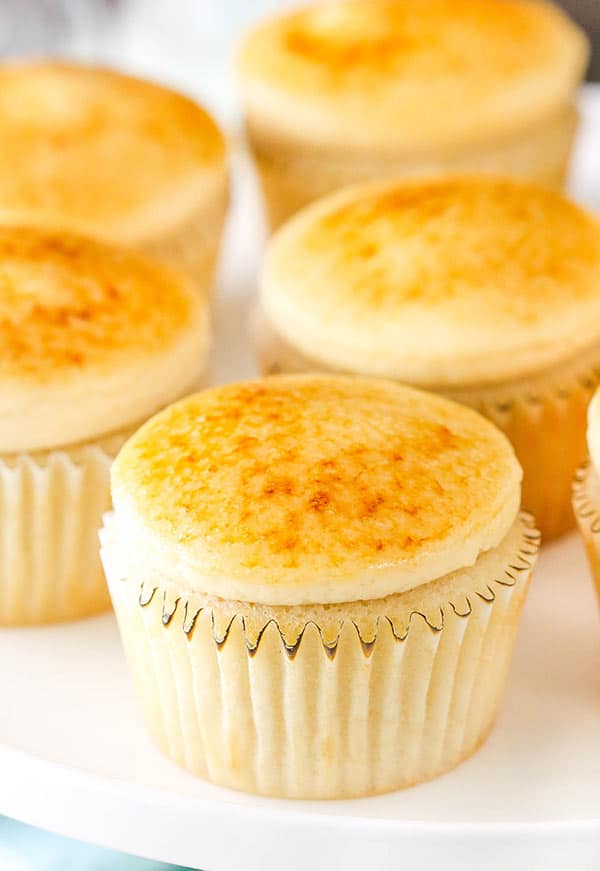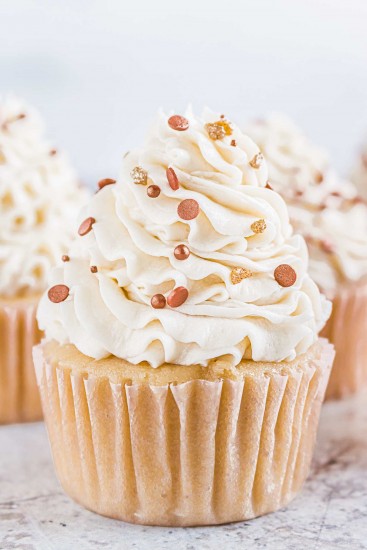 12. Vanilla Cupcakes with Fresh Strawberry Buttercream
11. Vanilla Muffin Cupcakes With Salted Caramel Frosting
White Cupcake Decorating Ideas
Elegance meets simplicity with white cupcakes. Begin with clean and pretty white cupcakes, adding a touch of charm with delicate edible flowers. For a luscious twist, consider decorating cupcakes with whipped cream, creating heavenly swirls of white goodness.
Elevate your desserts with fancy white cupcakes, adorned with pearl sprinkles or edible gold dust for a luxurious finish. Achieve homemade elegance by experimenting with various frosting techniques on homemade white cupcakes.
These ideas make for stunning treats, showcasing the beauty of simplicity.
10. White Wedding Cake Cupcakes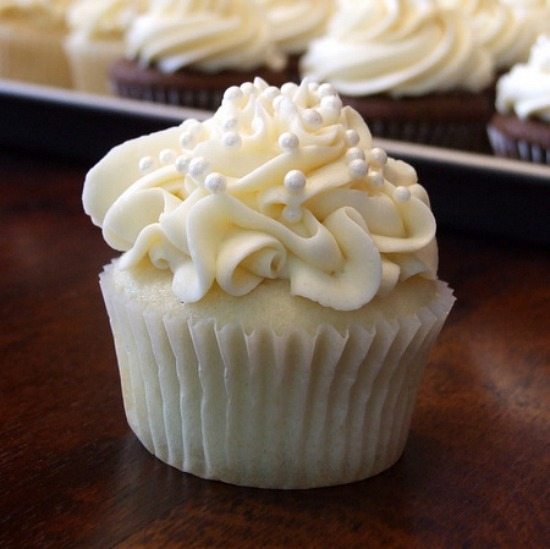 9. Raspberry White Chocolate Cupcakes with Cake Mix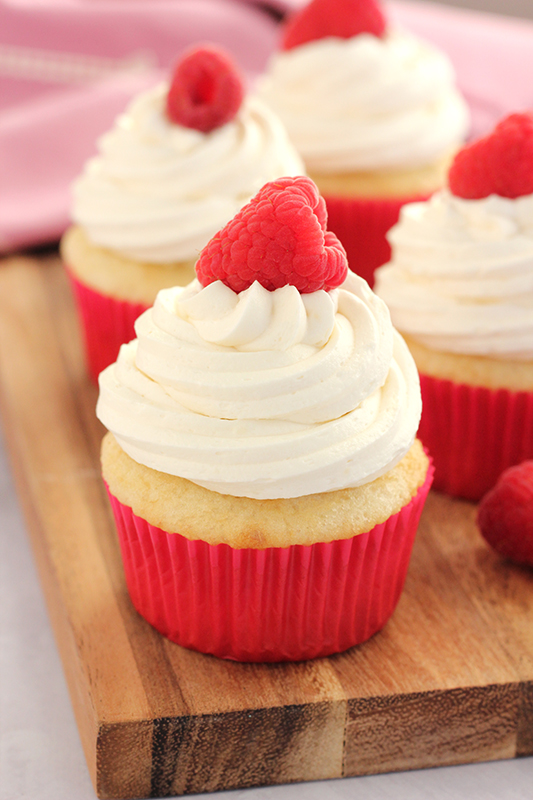 8. White Cupcakes With Cream Cheese Frosting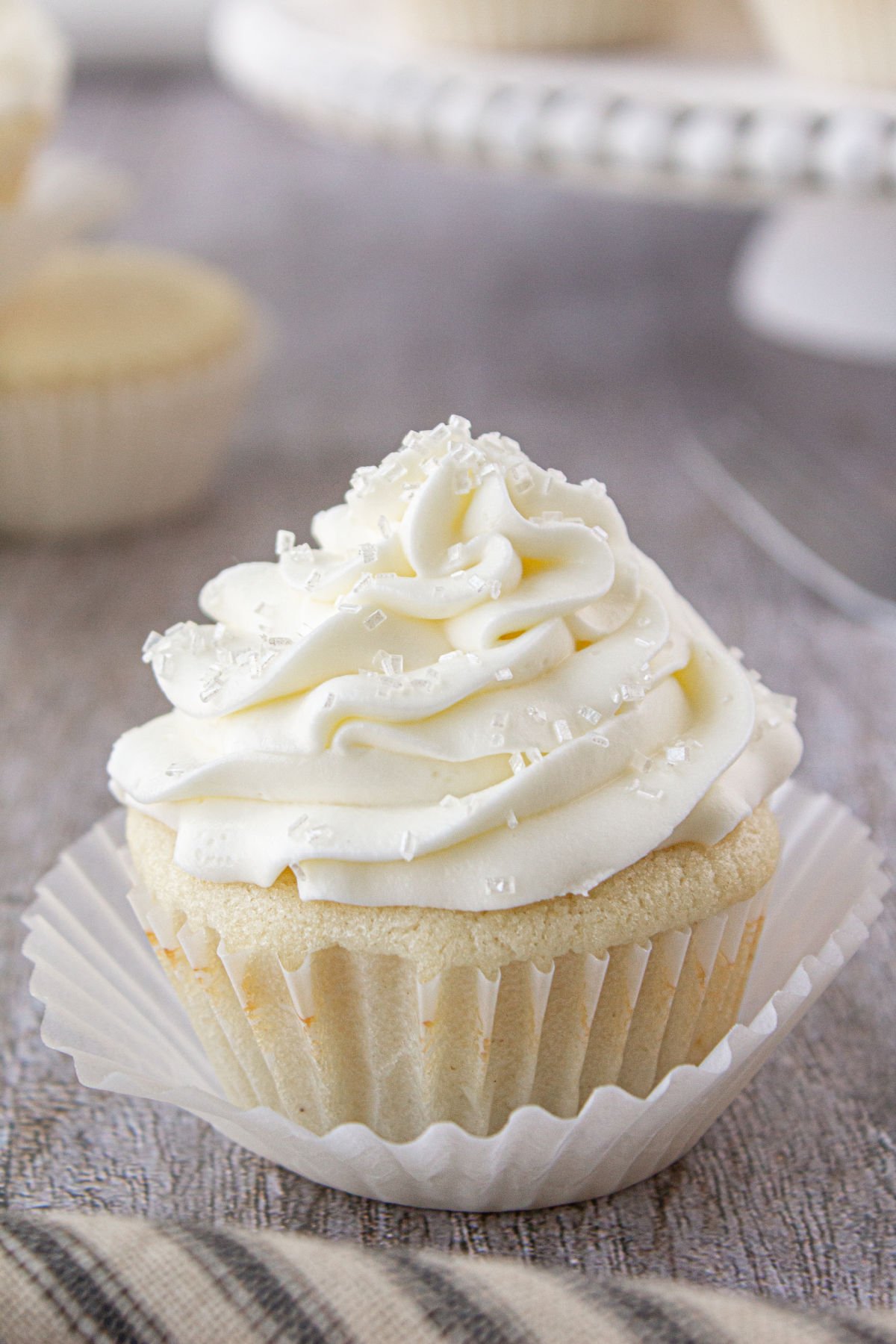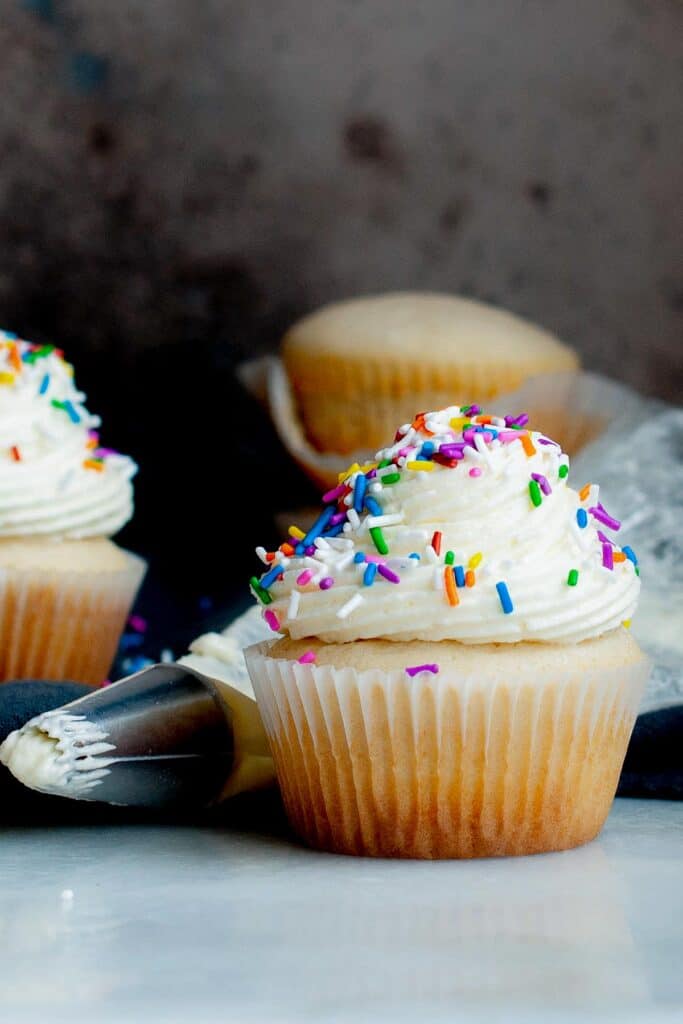 Football Cupcake Decorating Ideas
Get ready to elevate your game-day experience with these creative football-themed cupcakes. Whether you're a sports enthusiast or simply hosting a gathering, these football cupcake decorating ideas are sure to be a hit.
For a classic touch, consider making football-shaped cupcakes with brown frosting and white icing laces. These football-decorated cupcakes capture the essence of the sport effortlessly.
If you're feeling adventurous, let your creativity shine by designing jerseys, goalposts, or even miniature football stadiums with your DIY football cupcakes. These personalized treats add a unique touch to your game-day desserts.
Whether it's a tailgate party, a Super Bowl gathering, or a sports-themed event, these football cupcake ideas are bound to score points with your guests. Celebrate the game in style and taste with these delectable football cupcakes.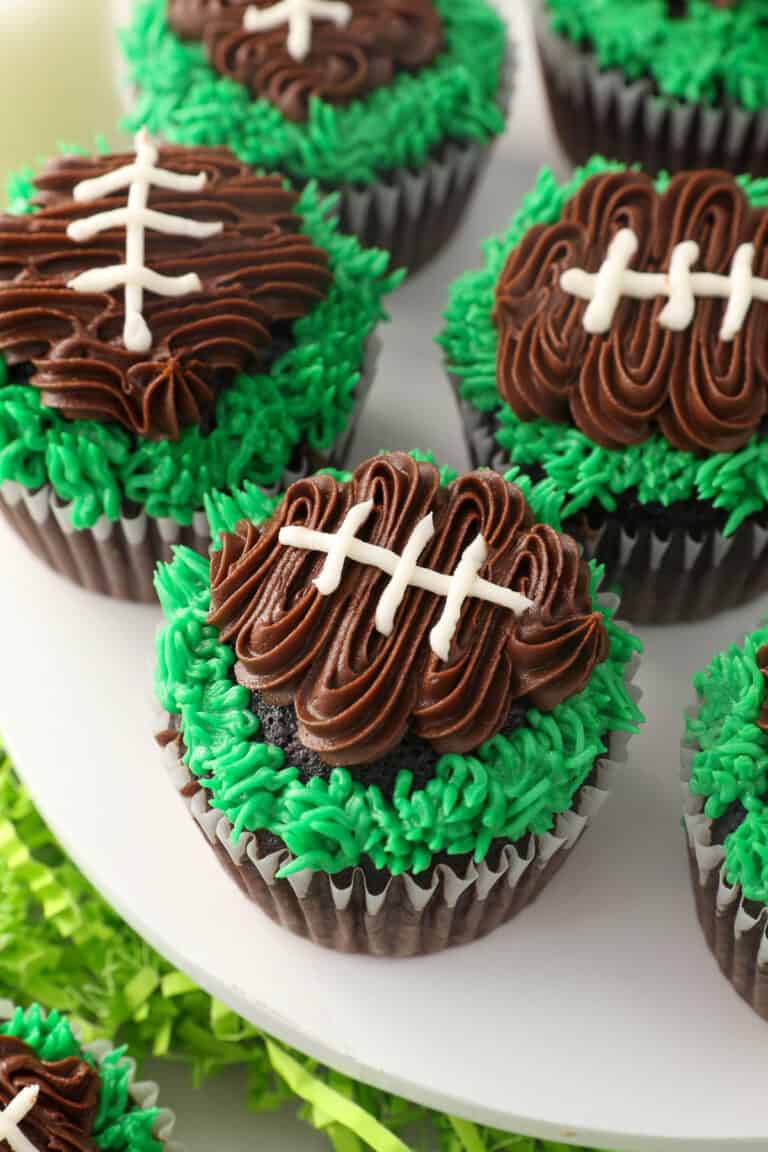 4. Superbowl Football Cupcakes
3. Goal Post Football Cupcakes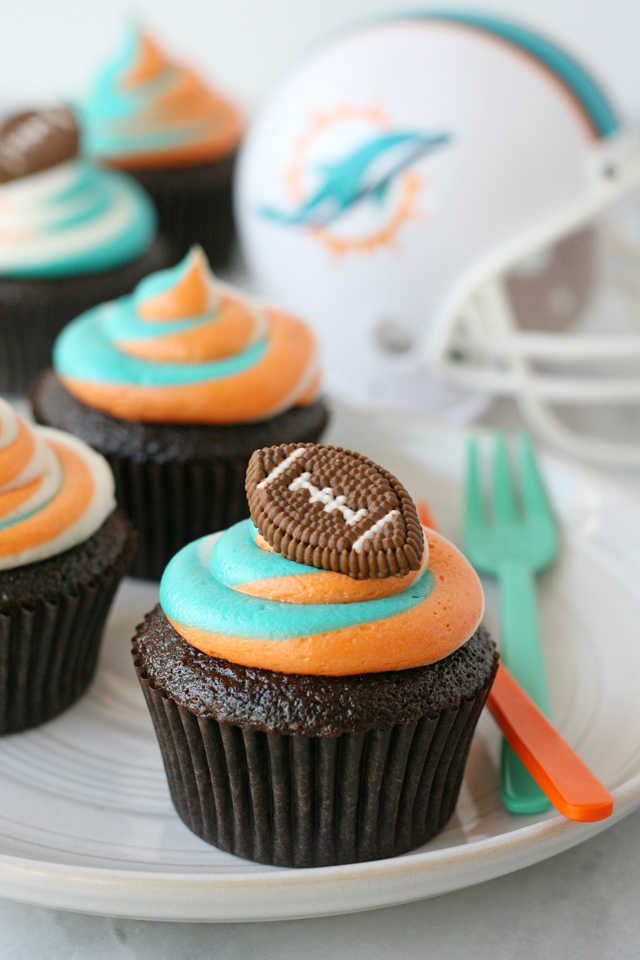 1. OREO Cookie Football Cupcakes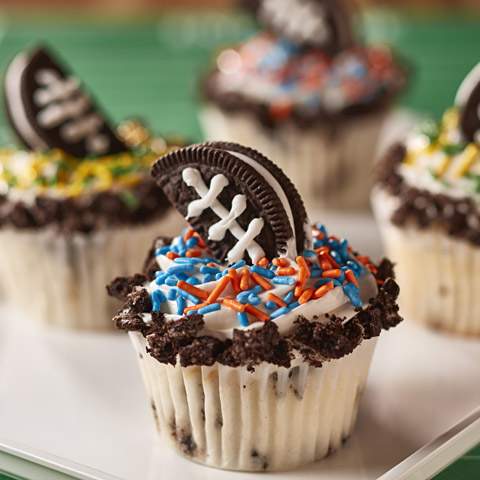 FAQs
Q. Can You Decorate Cupcakes with Store Bought Frosting?
Yes, you can easily decorate cupcakes using store-bought frosting. Simply transfer the frosting into piping bags with your preferred decorating tips, and you're ready to add beautiful designs to your cupcakes.
Q. Can I Decorate Cupcakes the Night Before?
Decorating cupcakes the night before an event is a great time-saving strategy. Ensure your cupcakes are stored in an airtight container to keep them fresh and prevent the frosting from drying out.
Q. Can You Decorate Cupcakes the Day Before?
Yes, you can decorate cupcakes the day before your event. Store them in a cool place to preserve the frosting's appearance and taste. Avoid refrigerating, as it can cause the frosting to become too firm.
Q. What Is the Best Decorating Tip for Cupcakes?
The best decorating tip for cupcakes depends on your desired design. For intricate details, use a fine round tip. For rosettes and swirls, a large star tip works well. Experiment with different tips to achieve various effects.
Q. How to Make Cupcake Decorating Icing?
To make cupcake decorating icing, start with softened butter and powdered sugar. Beat them together until smooth. Add flavor extracts, milk, or cream for desired consistency and taste. Color with food coloring as needed.
Q. How to Decorate Cupcakes Professionally?
To decorate cupcakes professionally, practice piping techniques, use high-quality tools, and pay attention to detail. Experiment with different frosting textures and colors. You can also take online courses or watch tutorials to refine your skills.
Now comes the important question… Which cupcake decorating ideas do you like the most? Please let me know in the comments.
Want to save this for later? Post these Cupcake Decorating Ideas to your favorite Pinterest Board!