So you're in the mood for thanksgiving snacks. Maybe you're looking for ideas for Thanksgiving desserts? Whatever the reason, here are some great thanksgiving snacks ideas to get you inspired or help tide yourself over until next year!
Thanksgiving is a day to be thankful for everything in our lives.
And, of course, it's the perfect excuse for lots of indulgent food and drinks!
The best part about Thanksgiving is that it gives us lots of time to spend with family and friends, and enjoy more than just turkey.
Some people like to take advantage of this opportunity by ensuring they have plenty of snacks on hand so they're not left out or feel hungry while eating with others.
So here are some of the best thanksgiving snacks you can enjoy with your family and friends.
Delicious Thanksgiving Snacks
" Affiliate links are provided for your convenience, please read my disclosure for more information."
15. Rice Krispie Treat Pumpkins
14. Teepee Dirt Cups
13. Candy Pretzel Turkey Bites
12. Thanksgiving Turkey Veggie Tray
11. Cinnamon Apples
10. Cheesy Crescent Roll Leaves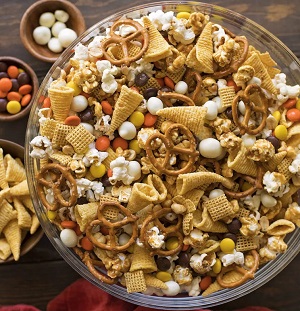 3. Cinnamon Sugar Sweet & Salty Chex Mix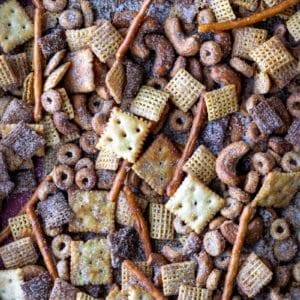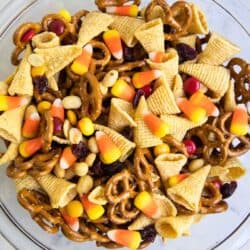 Now comes the important question… Which thanksgiving snacks do you like the most? Please let me know in the comments.
Few more Thanksgiving recipes!!!
Want to save this for later? Post these Thanksgiving Snacks to the "Thanksgiving Snack Ideas" OR "Thanksgiving Food" Board!