If you're searching for some Healthy Breakfast Ideas, this is the post for you! No more boring, tasteless oats for you!
There are various delicious, healthy, and simple breakfast recipes out there that you should try. I've compiled a list of 20 Healthy Breakfast recipes I could discover in this post! They're simple to make, delicious to eat, and filled with nutrients!
Many people believe that "breakfast is the most important meal of the day," as the old saying goes. And for the most part, this is correct! There's no better way to start your day than with a great and healthy lunch.
Healthy Breakfast Ideas to Start a Day
" Affiliate links provided for your convenience, please read my disclosure for more information."
Buy these recommended products here:
1. Gingerbread Overnight Oats
Looking for a weekday breakfast option that's both quick and healthy? It simply takes a few minutes to make this quick gingerbread overnight oats, and it will keep you full in the morning!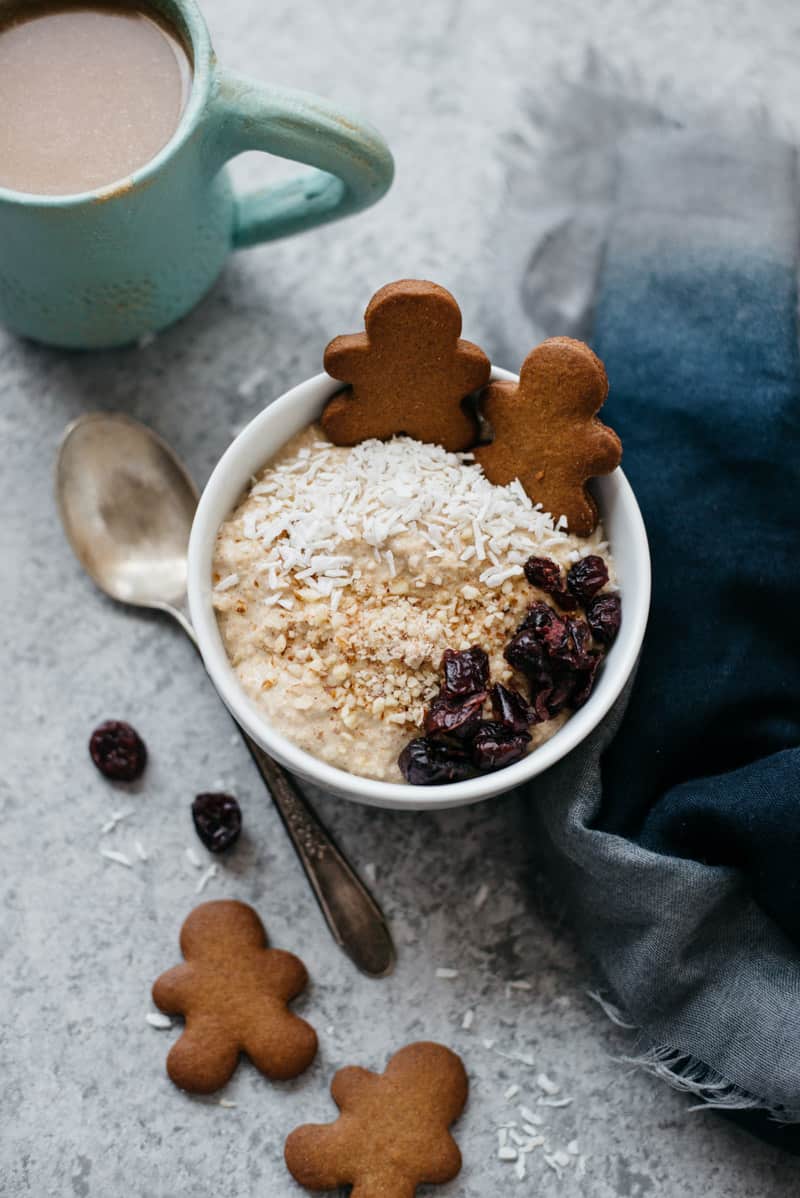 2. Mixed Berry Smoothie
This mixed berry smoothie is a refreshing and healthy fruit and yogurt combo that's kid-friendly and quick to make! Smoothies are a delicious breakfast or mid-day snack option.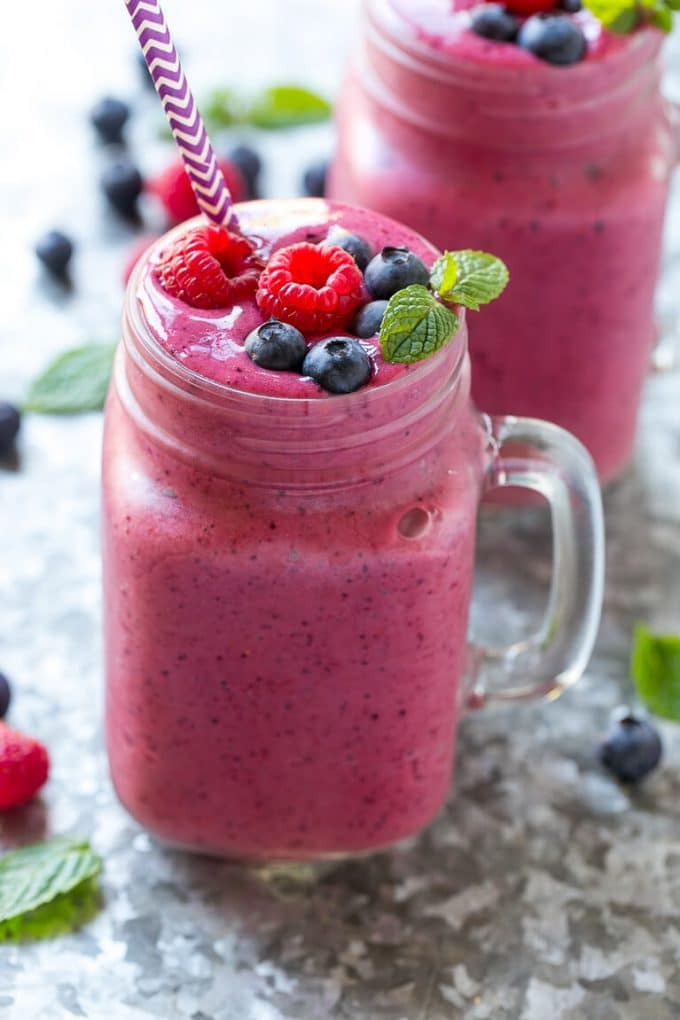 3. Flourless Oatmeal Blueberry Muffins
Try these flourless healthy blueberry muffins for a quick and healthy breakfast on the run! They are so easy that anyone can make them.
4. Cranberry Orange Smoothie Bowl
Try this unique Cranberry Orange Smoothie recipes which can be made in a couple of minutes. Just grab your blender and get ready to add some magic and be done.
5. Paleo Banana Muffins
Introducing, the simplest paleo banana muffin recipe! This batch of delicious muffins takes only 5 mins to make. Everything is blended or processed in a food processor. It's also gluten-free, sugar-free, and paleo-friendly.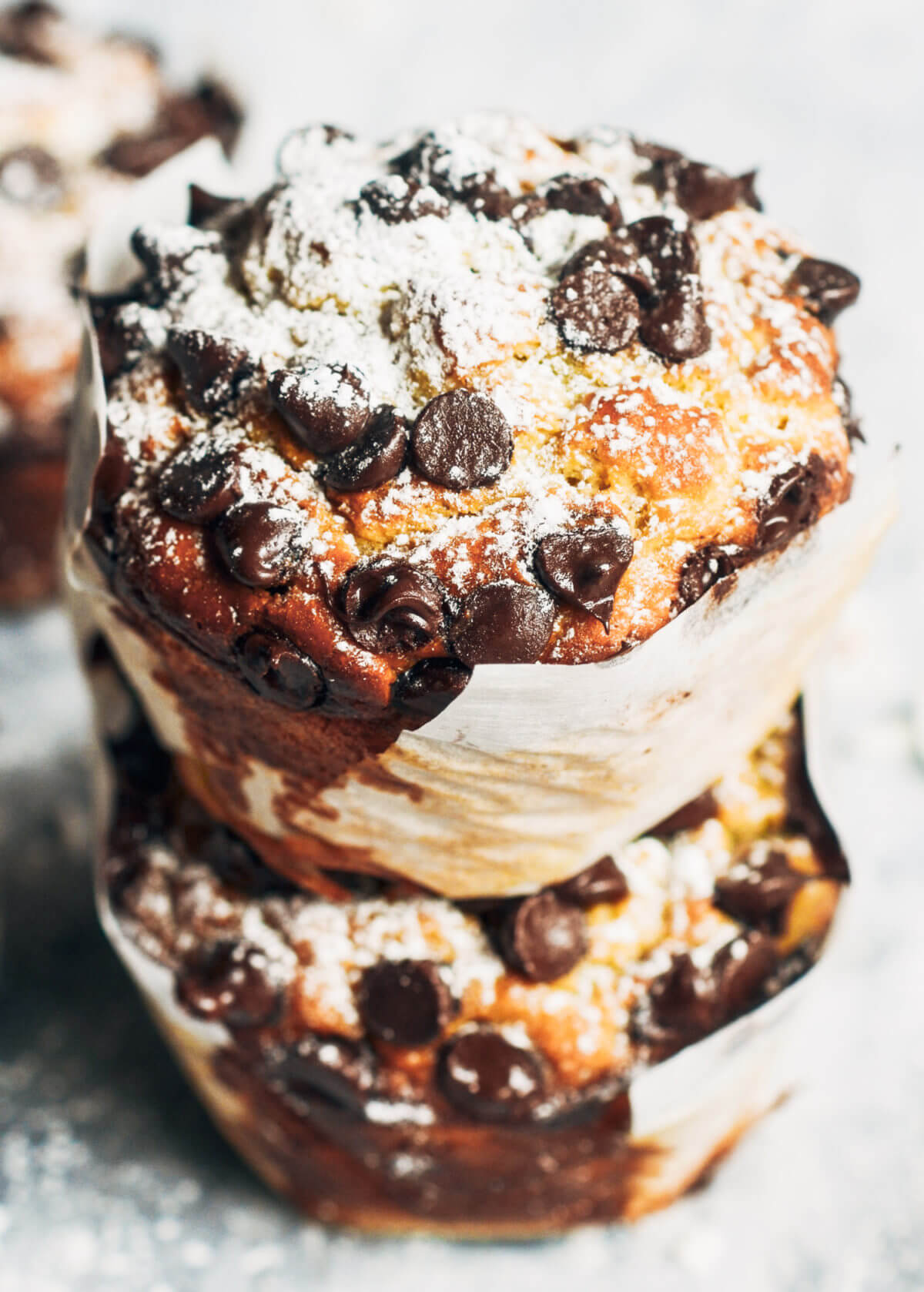 6. Pineapple Power Avocado Toast
Healthy fats, protein, vitamin C, and fiber are abundant in this tasty avocado toast. So make sure to give this dish a go at least once.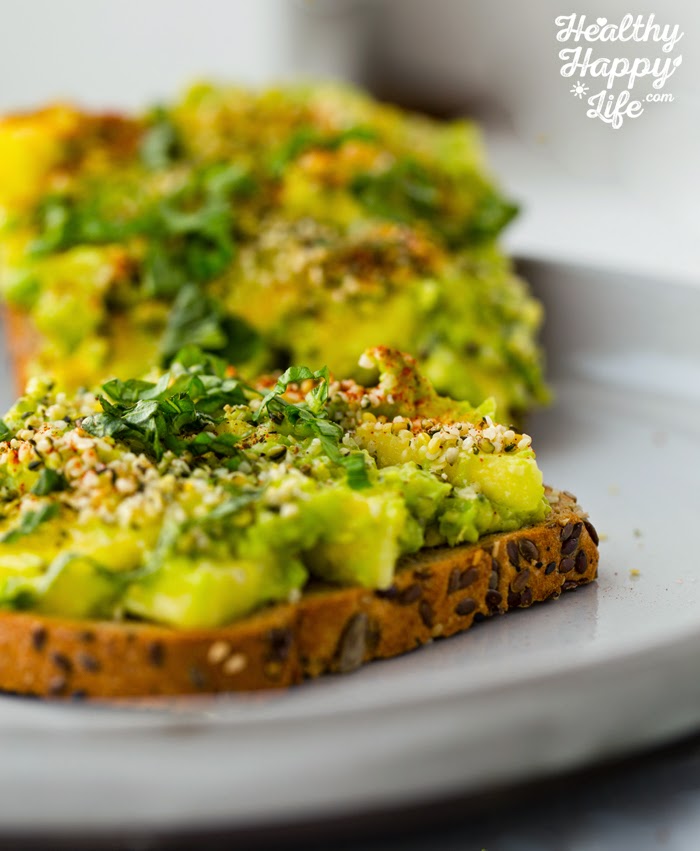 7. Fluffy Quinoa Pancakes
The lightest, fluffiest quinoa pancakes! It's very simple to make—just 6 ingredients and a blender. Start with this breakfast if you've never tried quinoa flour.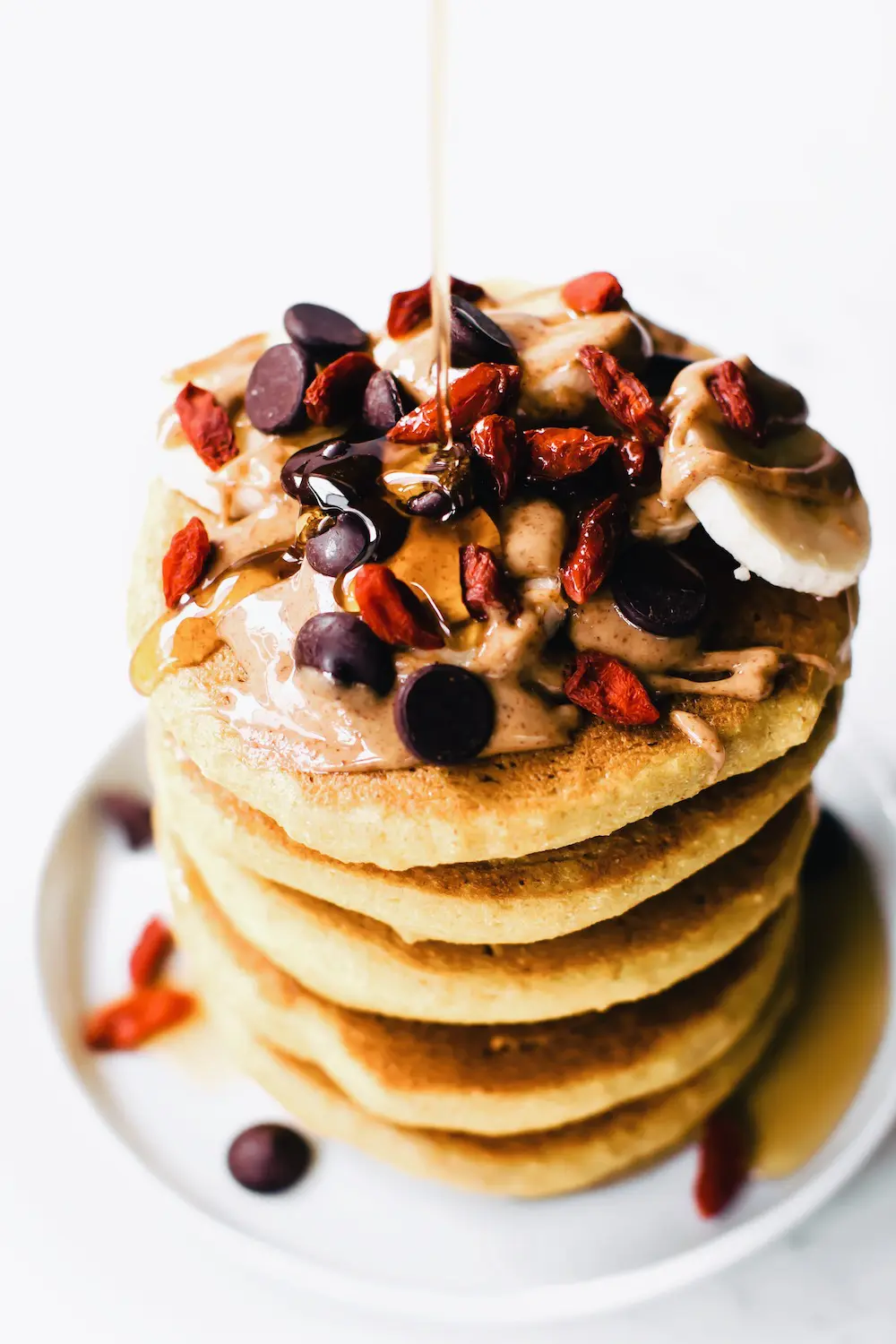 8. Make-Ahead Breakfast Meal Prep Bowls
Breakfast Meal Preparation Ahead of Time Bowls is a quick, convenient, and healthy way to have breakfast on the move throughout the week!
GET TUTORIAL HERE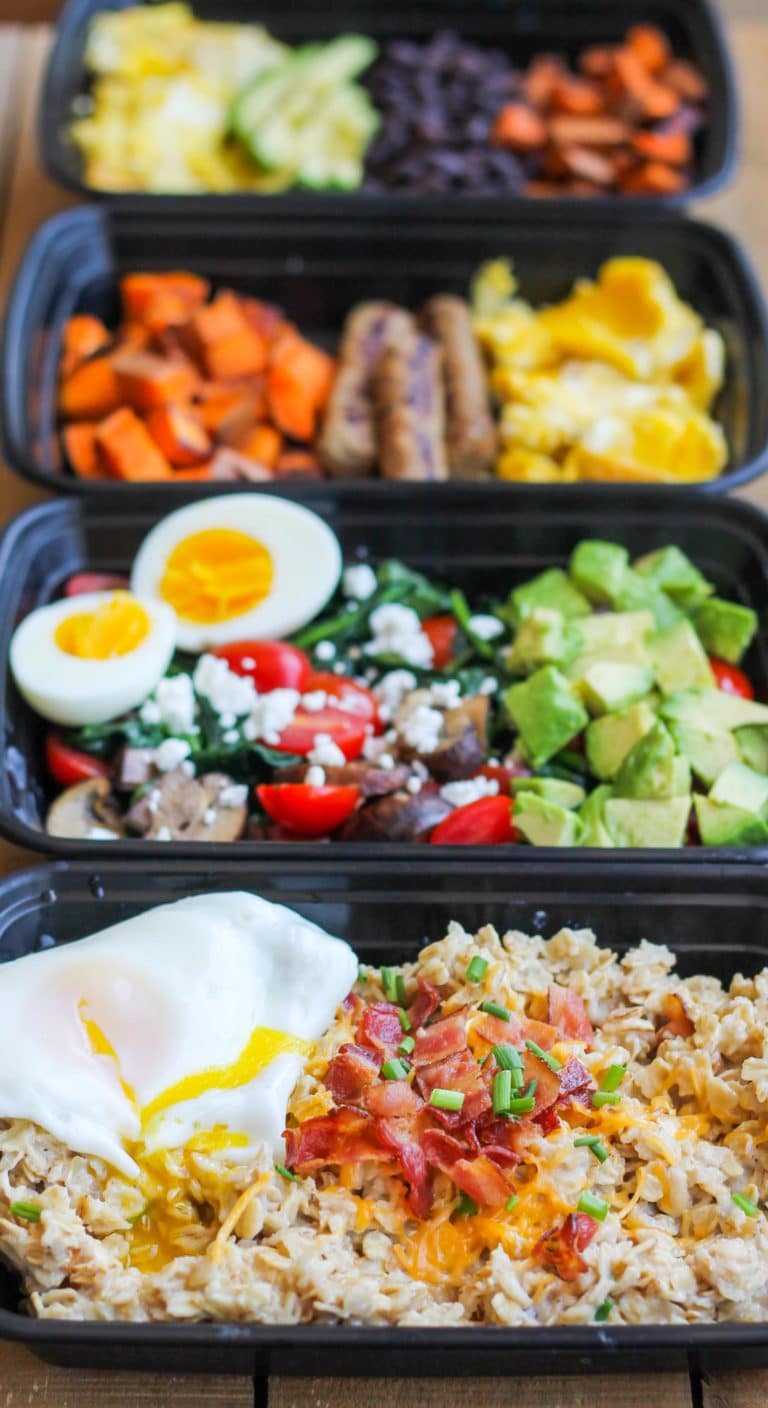 9. Oil-Free Chocolate Coconut Granola
This Oil-Free Chocolate Coconut Granola is the perfect crunchy, cluster-packed sweet snack or cereal, with two kinds of oats, rice crisps, and coconut flakes!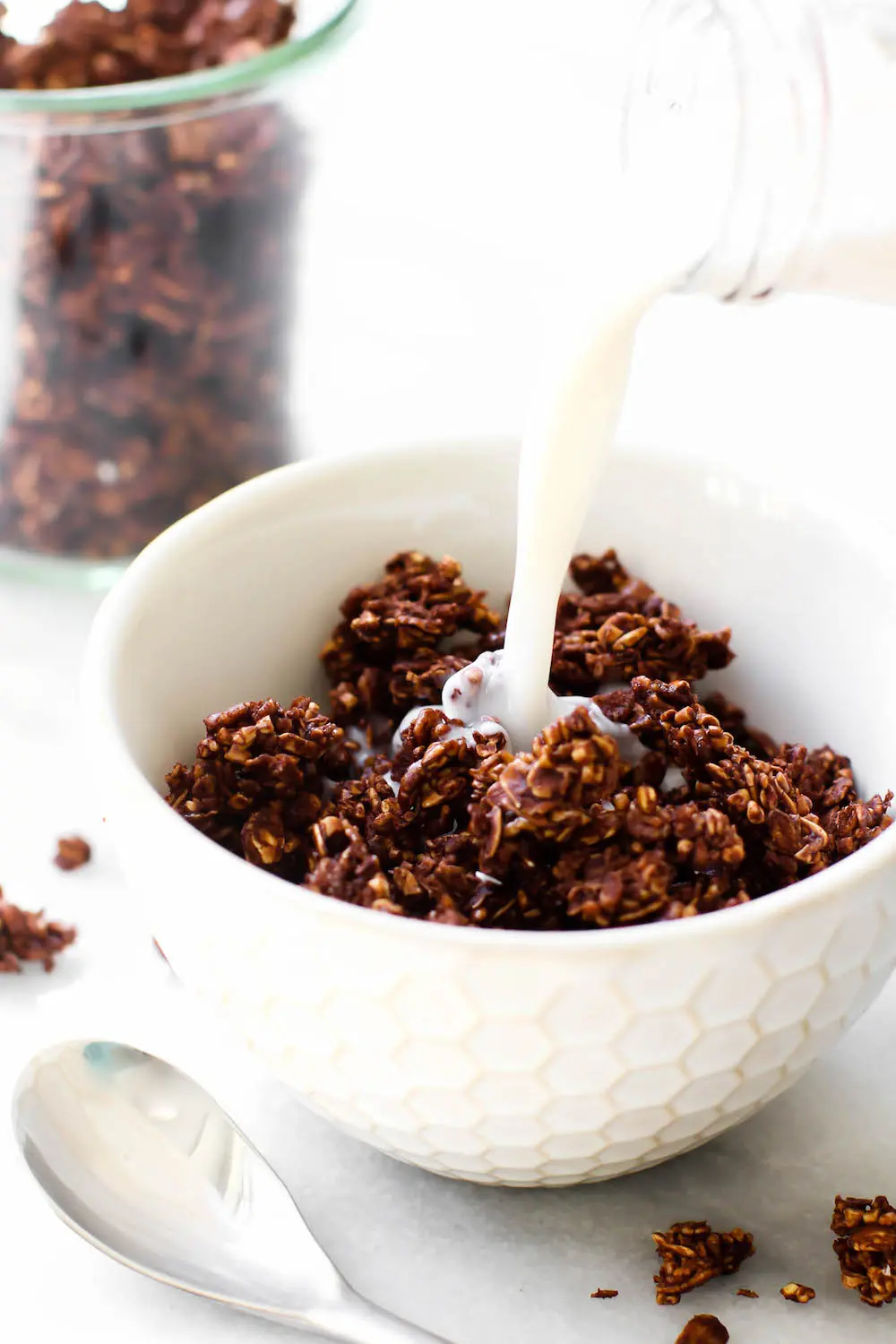 10. Wild Blueberry Chia Oatmeal
The base of this bowl is some simple, rustic steel-cut oats. When infused with a generous sprinkling of chia seeds, the soft oats plump up. Warmth comes from crunchy walnuts and a few dashes of cinnamon. Pink perkiness comes from sweet-tart goji berries that expand and become pleasantly mushy in the heated oatmeal.
11. Vegan Carrot Waffles
Is there anything better than fresh waffles drizzled with maple syrup for breakfast? These carrot waffles are some of my favorites since they are well flavored and crunchy.
12. Blueberry Muffin Pancakes
These delicious vegan blueberry pancakes are the perfect breakfast for the whole family. Easy to cook, gluten-free, made with healthy ingredients, and very fluffy!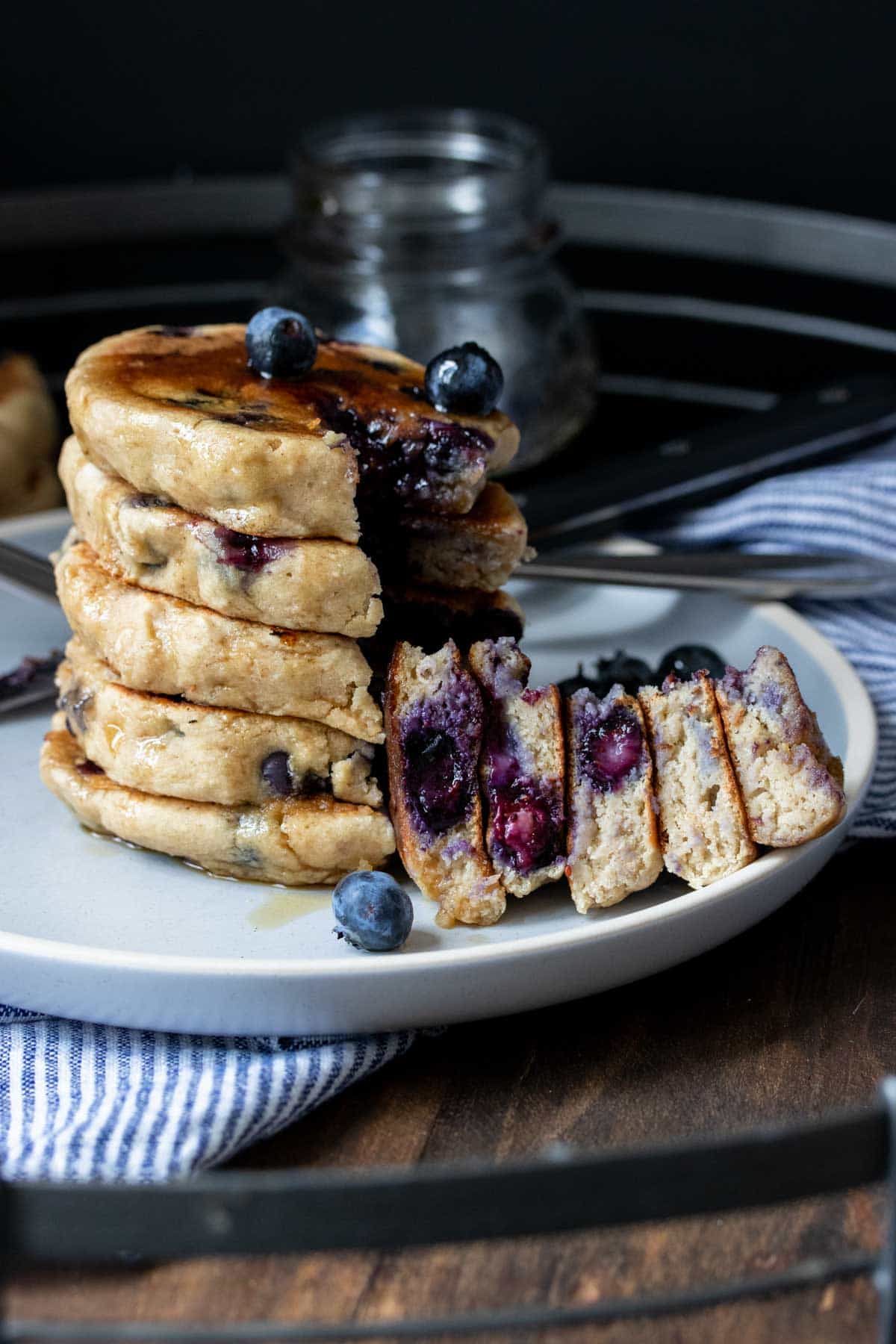 13. Southwest Sweet Potato Hash
This vegan southwest sweet potato breakfast hash is full of comforting ingredients and delicious tastes. Sweet potatoes, yellow onion, and garlic are cooked with smoked paprika, cumin, and turmeric until slightly caramelized.
A handful of fresh cilantro is mixed in for brightness and balance, but it's the toppings that elevate this meal from excellent to fantastic.
A mountain of plant-powered delight is created by layering fresh pico de gallo, poblano-spiced guacamole, and a chipotle cream on top of the hash.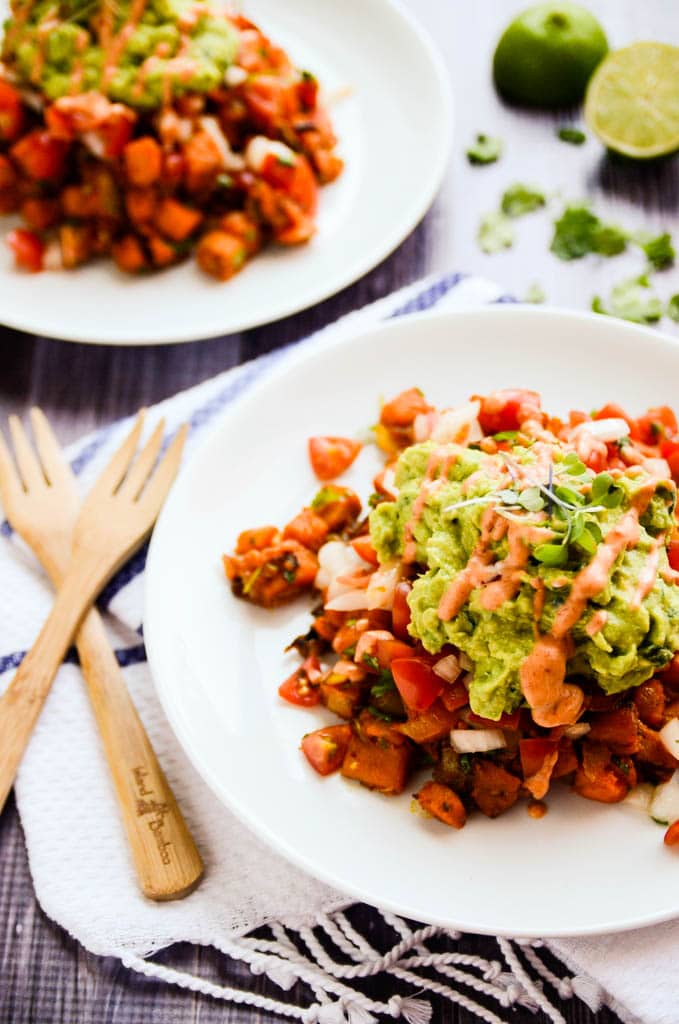 14. Banana Smoothie
Banana Breakfast Smoothie is a deliciously thick and creamy banana smoothie that is very healthy and just has four ingredients – the perfect breakfast smoothie!
15. Breakfast Banana Oatmeal Pancakes & Chia Nut Butter
They're fluffy and moist, but not too dense; they're gluten-free, and the lemon zest gives them a nice flavor. They're quite full because of the rolled oats and chia seeds, yet they're still light on the stomach and can be digested in under an hour.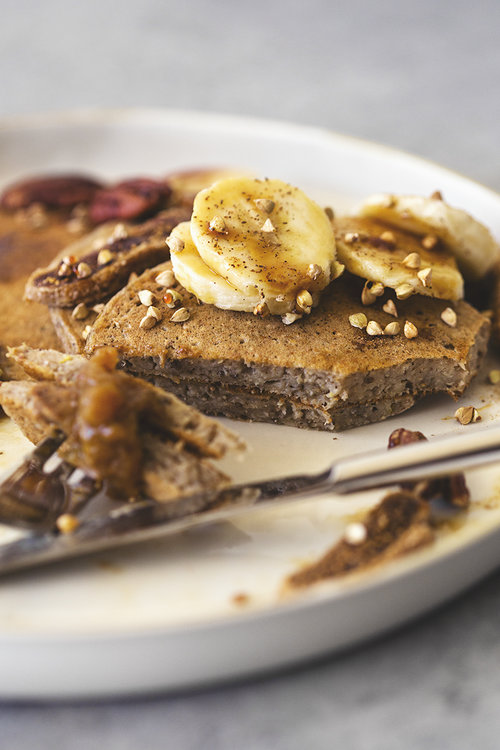 16. Scrambled Tofu Breakfast Tacos
Scrambled tofu, seasoned to perfection, is stacked high between corn tortillas and topped with avocado, cilantro, and so much more! Easy to make ahead of time and reheat for a quick breakfast.
17. Strawberry Chia Overnight Oats
Strawberry Overnight Oats with Chia is a healthy way to start the day! This soaked oatmeal is rich and creamy, with a touch of sweetness, and will keep you satisfied until noon.
18. Mushroom Spinach Frittata
This recipe for Mushroom Spinach Frittata is great for a weekend brunch, a healthy breakfast, or a meatless Monday dinner. Frittatas are a low-carb, keto-friendly dish that is quick, simple, and nutritious. Additionally, this frittata is gluten-free, grain-free, and vegetarian.
19. Apple Buckwheat Pancakes
Exactly the same amount of softness and fluffiness. AND it's completely guilt-free. Moreover, these pancakes are gluten-free, so if you're gluten-intolerant, rejoice! Whatever meal you choose, trust me when I tell them they will not disappoint.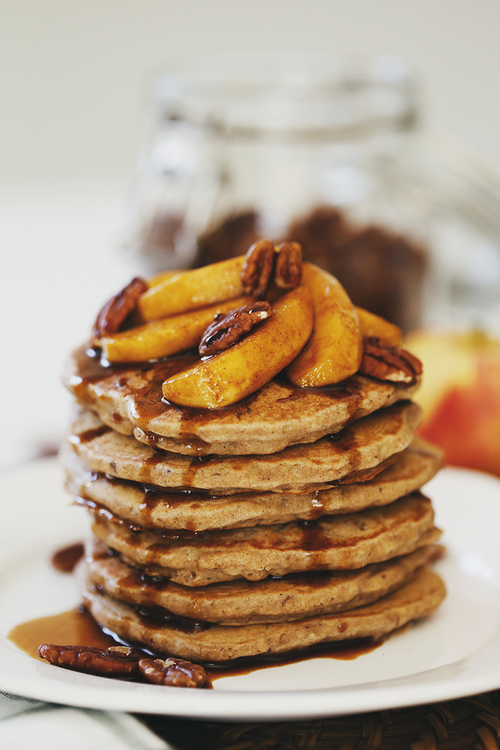 20. Chia, Quinoa & Banana Granola Bars
The dried fruit, quinoa, oats, and chia seeds are in these banana granola bars. They're perfect for a quick breakfast or a refilling snack on the run! It's also gluten-free.
21. Protein French Toast
This protein French toast packs in over 20 grams of protein per serving and needs just 6 ingredients to make! Crisp around the edges and soft in the middle, they only take 10 minutes to make.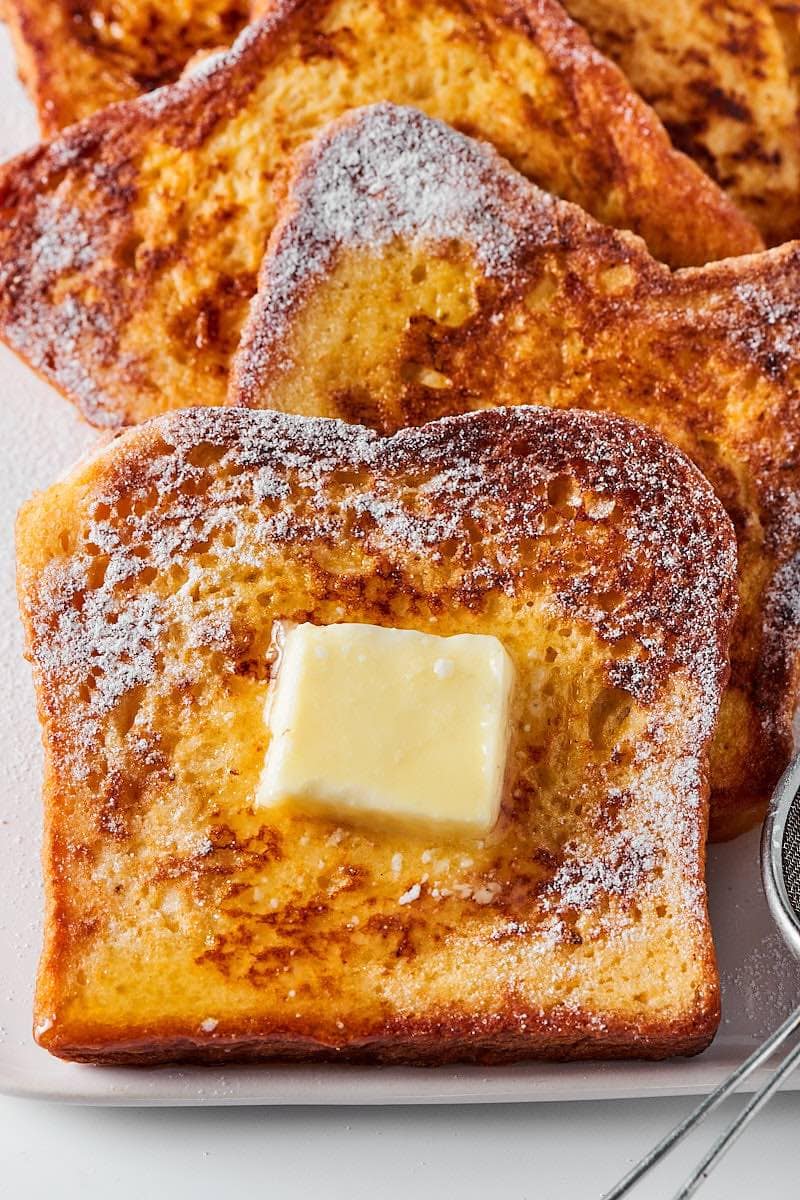 Now comes the important question… Which Healthy Breakfast Ideas do you like the most? Please let me know in the comments.
Few more healthy ideas !!!
Want to save this for later? Post these Healthy Breakfast Ideas to your favorite Pinterest Board!