Are you always in trouble when it's time to decide what to make for Sunday Dinner? Here I'm to help you with that problem, here I've 30 Amazing Sunday Dinner Ideas for you which I bet will definitely solve your problem.
From complicated recipes like jambalayas to stews like cacciatore and coq au vin to casual dishes like tacos and pizzas to basic comfort foods like lasagna and meatballs, there's something for everyone.
All of this, and much more, are covered in this list of 30 Amazing Sunday Dinner Ideas.
Grab a cup of coffee and go over this list first thing every morning.
This Sunday, like every Sunday, you have a lot of options for great dinners with your loved ones…
Sunday Dinner Ideas for You
" Affiliate links provided for your convenience, please read my disclosure for more information."
Buy these recommended products here:
1. Chicken Cacciatore
With bell peppers, mushrooms, and olives, this classic Italian chicken cacciatore is cooked in a thick tomato sauce. The chicken is braised until it's fall-off-the-bone tender, and the sauce is so fragrant that it'll fill the entire house with delicious home-cooked aromas. A really simple family-friendly comfort dinner!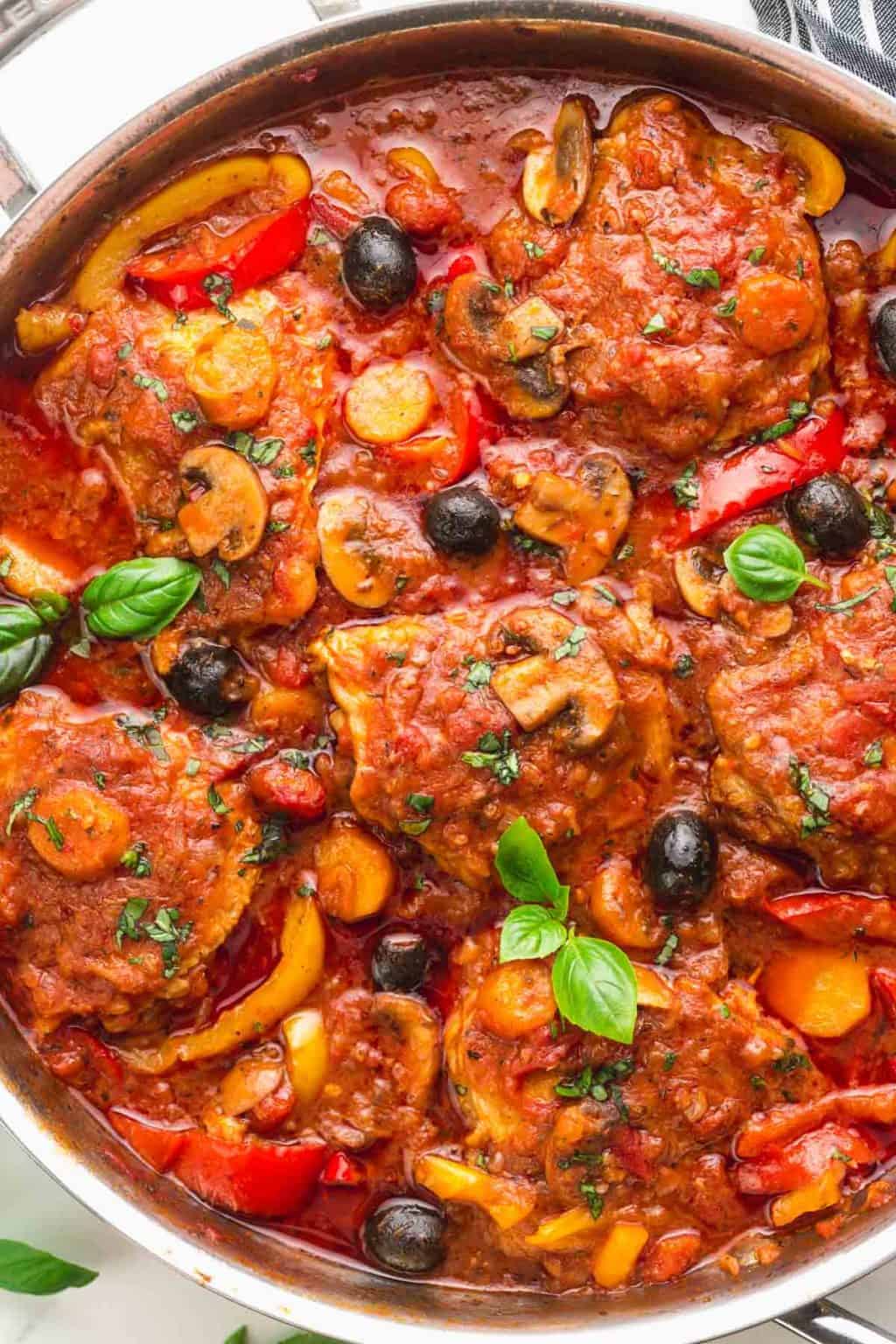 2. Lemon Garlic Butter Scallops
It's less expensive than going out to eat and just as wonderful as chef-prepared scallops! When it comes to scallop dishes, these crispy, pan-seared, and juicy Lemon Garlic Butter Scallops are the ultimate delight! Nothing melts in your mouth like tender-crisp and buttery scallops, whether served as an appetizer or a full course.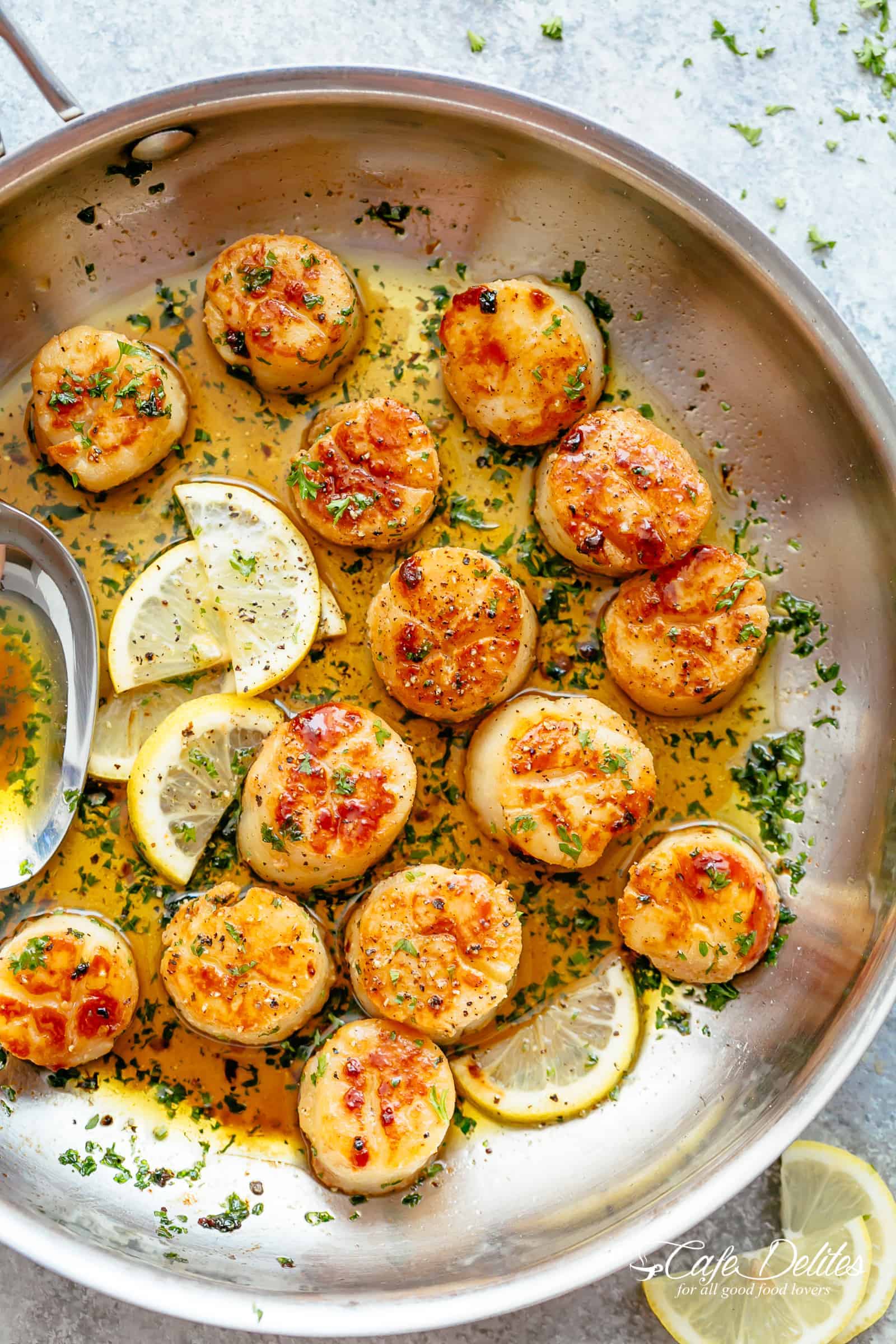 3. Flank Steak Fajitas
When you're wanting Mexican food, these flank steak fajitas are the perfect quick fix. Perfectly marinated beef strips with vivid peppers that melt in your tongue. With this one, you're in for a good time! What a fantastic idea for a Sunday dinner!
4. Crock Pot Barbacoa Pork
This is Pork Awesomeness at its finest! Garlicky, very moist, soft, and delicious… This Barbacoa Style Pork is braised low and slow for hours, with chipotle in adobo sauce, cumin, oregano, lime juice, and cilantro. What's the end result? Meat that melts in your tongue and falls apart, so even a toothless person can eat it!
GET TUTORIAL HERE
5. Baha Fish Tacos
Soft tortilla shells are packed with crispy beer-battered fish and topped with pico de gallo and the ideal cilantro ranch sauce in these Baja Fish Tacos. The fried fish is flavorful in every mouthful, but light and refreshing enough for a summer dinner!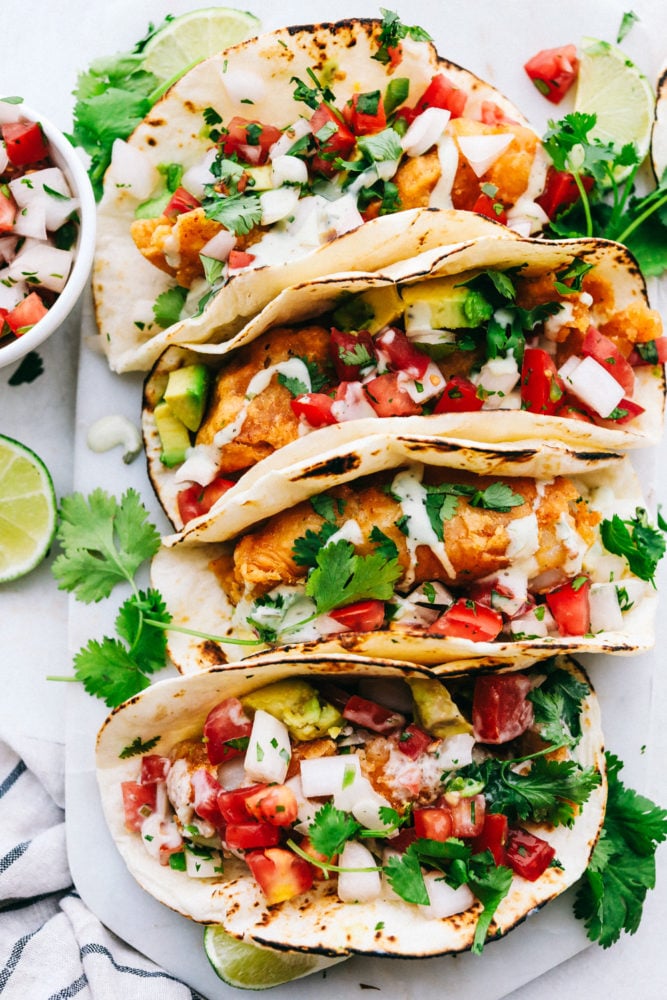 6. Portuguese Mussels
It doesn't get much more opulent than this. A big bowl of mussels soaked in a delicious sauce. It isn't necessary for it to take place in a fine restaurant. All you need is the desire to make something unique for someone important in your life. What's even better? You aren't even working in the kitchen all day…
7. Italian Meatballs
These Italian Meatballs are classic comfort food, complete with marinara sauce! Made-from-scratch meatballs served in a delicious homemade marinara sauce. Serve over spaghetti for a delicious Italian dinner.
8. Slow Cooker Pot Roast
The ultimate comfort dish is a slow cooker pot roast. It's a filling, savory dish that'll please even the pickiest eaters. This is just a delicious, old-fashioned, stick-to-your-ribs meal created with simple, natural ingredients. Plus, after a hard day, it's the finest thing to come home to, ready to eat in the crock pot!
9. Creamy Bacon Lobster Tails
Restaurant-quality crispy seared lobster tails with a bacon cream sauce! a superb dinner that's great for any special occasion This recipe for lobster tails couldn't be much easier! In no time, you'll have Creamy Bacon Lobster Tails with a smooth, full-flavored sauce. Make your guests think if you have a secret chef in your kitchen.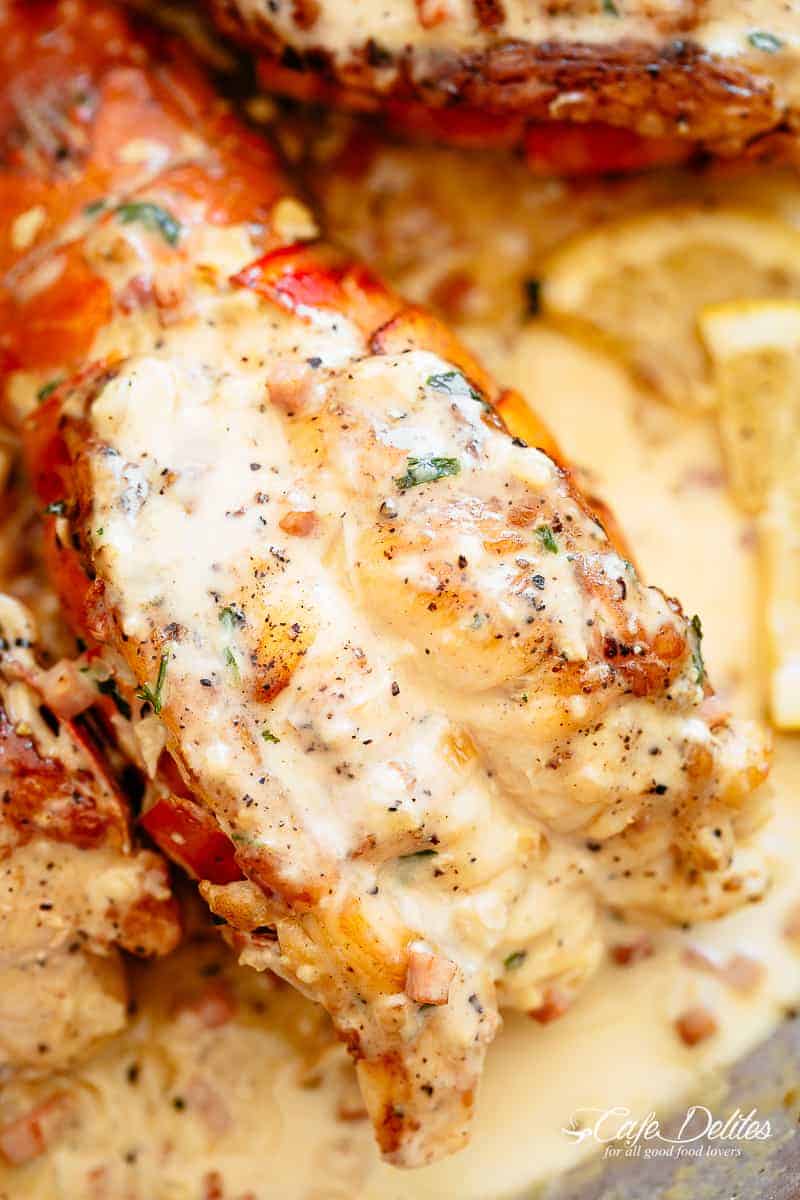 10. Shrimp Tacos
Tacos with shrimp are a quick and easy dinner that everyone enjoys. Shrimp are cooked till soft and juicy after being tossed in a simple spice combination. Put them in corn (or wheat) tortillas with some fresh vegetables like cabbage and slaw, and you've got yourself a feast in minutes!
11. Honey Garlic Shrimp
This fast Asian Honey Garlic Shrimp dish is perfect for a quick and easy evening stir-fry! It's sweet, spicy, flavorful, and really delicious! Make sure to try this amazing Sunday dinner.
12. Southern Fried Chicken
Prepare yourself for some major self-indulgence. THE ULTIMATE fried chicken from the South has arrived. This is the most delicious fried chicken you'll ever have! This is golden on the outside and moist and delicious on the inside. It's a guarantee that this fried chicken dish will blow your mind! You've probably tasted fried chicken before, but trust me when I say that this isn't like any other fried chicken dish.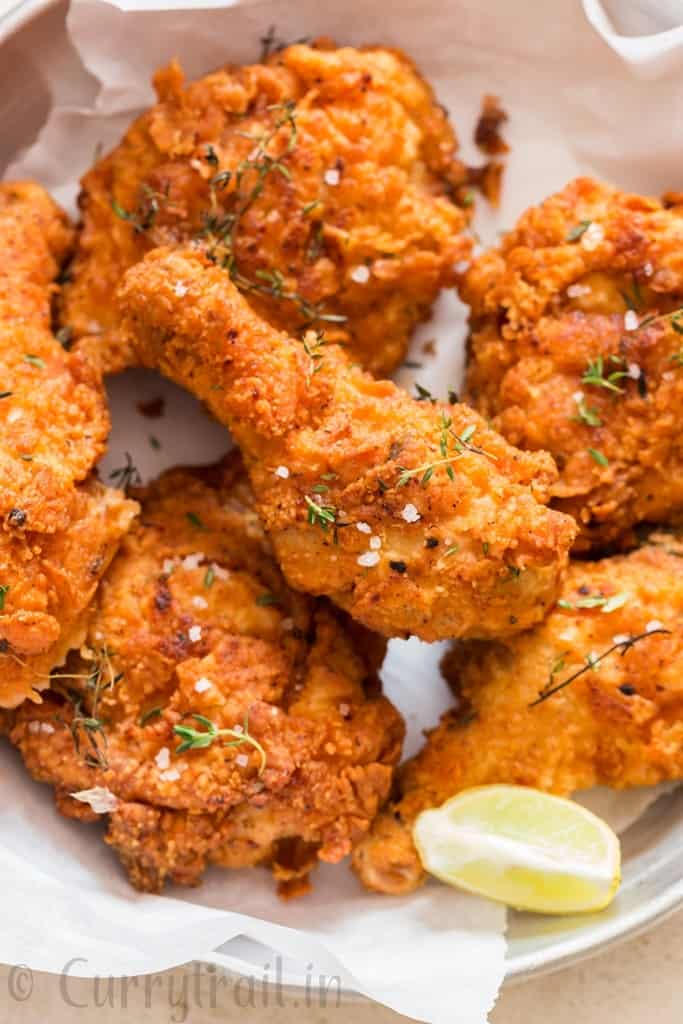 13. Instant Pot Pork Chops
These Islander pork chops, also known as crockpot pork chops, are your new weekend best buddy. Tender meat in a delightful sauce that melts in your mouth. If you have ten minutes to spare, your crockpot or instant pot will take care of the rest… You also have the entire Sunday to do anything you want.
14. Pad Thai Recipe with Peanut Sauce
This Pad Thai with delicious Peanut Sauce with Shrimp or Chicken is far superior to takeout! In about 30 minutes, this dish is made with rice noodles, shrimp (or chicken), vegetables, peanuts, lime, and cilantro.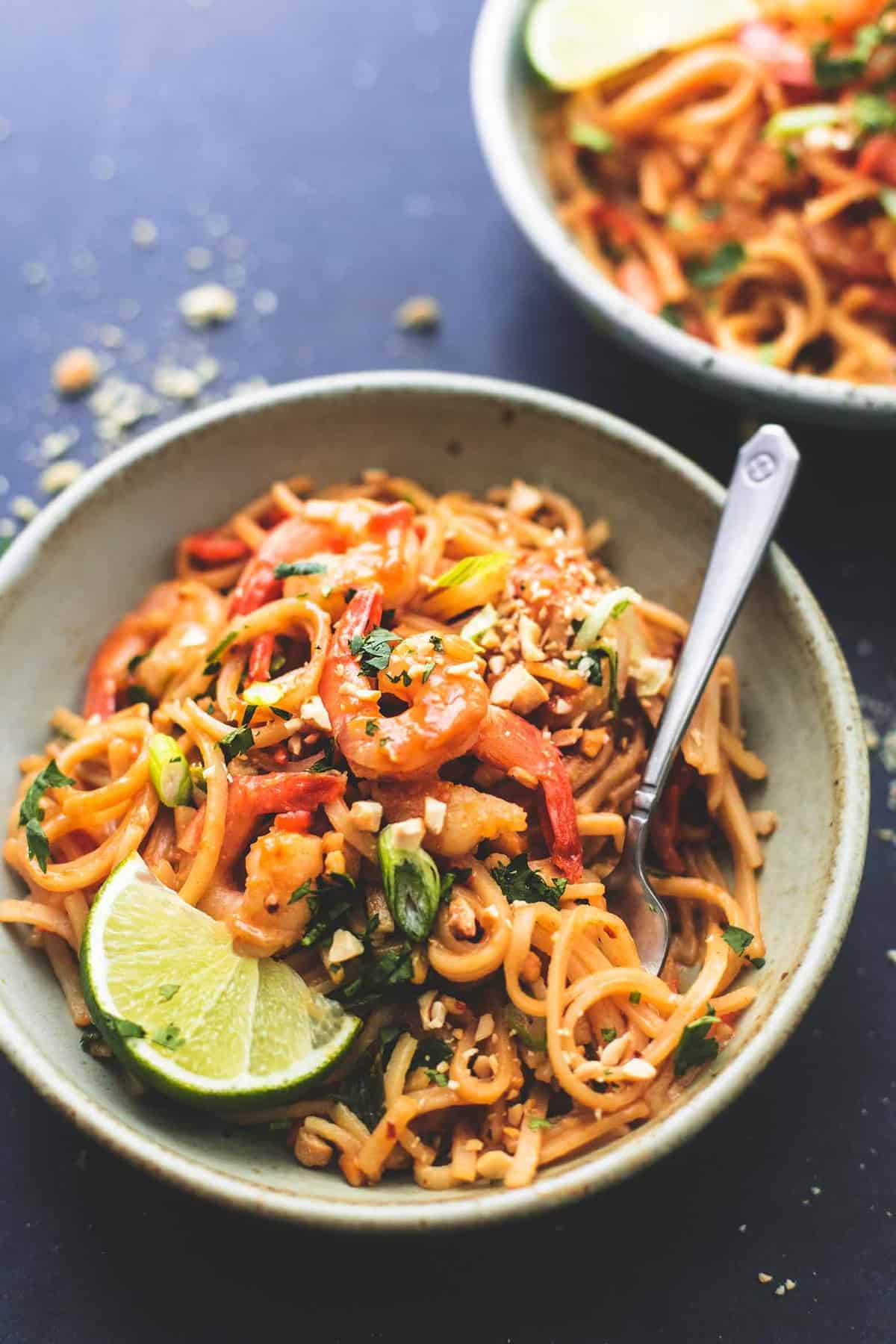 15. Creamy Spinach Stuffed Salmon
A new amazing way to eat salmon is crispy, pan-seared stuffed salmon served with a creamy spinach dip in garlic butter! This Stuffed Salmon, stuffed with delicious cream cheese, spinach, parmesan, and garlic combination, exceeds anything you'd get in a restaurant. Each fillet is bursting to the seams with flavor! Our new low-carb salmon dish uses both pan-frying and oven baking techniques!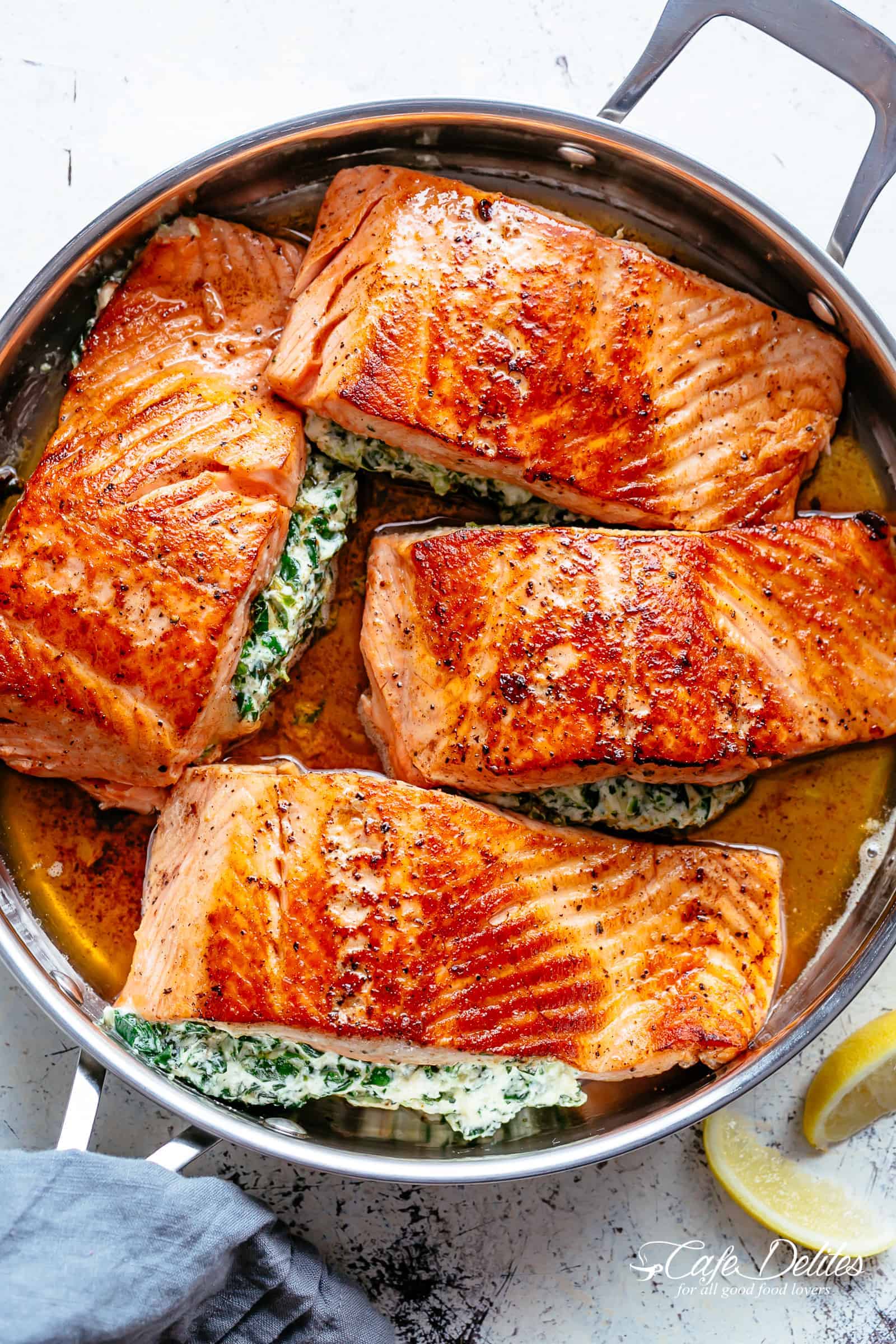 16. Hawaiian Chicken Kabobs
With delicious pieces of pineapple, bell pepper, and marinated chicken in every mouthful, these EASY Hawaiian Chicken Kabobs create the perfect summer supper for your family that is both nutritious and full of flavor!
17. Cast Iron Ribeye with Garlic Mushrooms
You'll never cook steak in anything other than a cast-iron skillet again! This 20-minute Cast Iron Ribeye with Garlic Mushrooms is worthy of any special occasion.
18. Beef Stew
Beef stew is a basic but simple recipe. Ignoring the fact that it's a simple "meat and potatoes" dish, it's nevertheless a fan favorite. It's not just cheap, but it's also the definition of comfort food! A deep, rich, and complex broth is loaded with pieces of soft, fall-apart beef, fork-tender potatoes, carrots, and celery, all seasoned with a variety of flavor-packed additives in this dish.
19. Sticky Oven Barbecue Ribs
BBQ ribs in the oven, coated in a sticky barbecue sauce with a dash of garlic and optional heat! Barbecue Ribs that are juicy, melt-in-your-mouth, and fall-off-the-bone amazing! Start with a simple dry rub, then cover them with a seasoned barbecue sauce combination that's so good you won't be able to stop at just one! Right here are some finger-licking excellent ribs!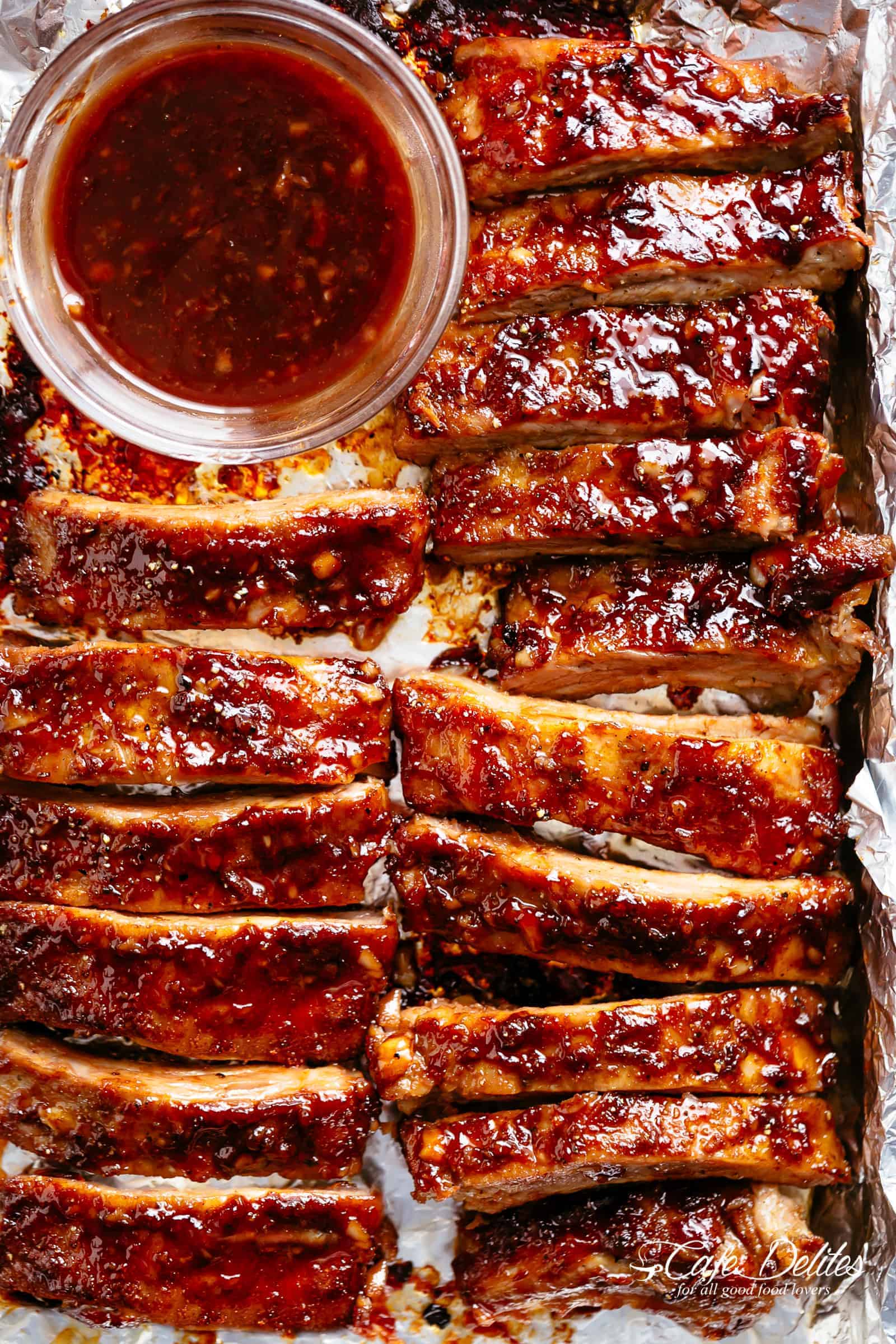 20. Roasted Chicken with Garlic and Herbs
This garlic and herb butter-coated roasted chicken is then cooked to golden brown perfection. My roast chicken is juicy and delicious, and it always turns out perfectly! Nothing like an entire roasted chicken for feeding a crowd, looking spectacular, and tasting delicious. For a full dinner, pair your roast chicken with a loaded corn casserole and zucchini gratin.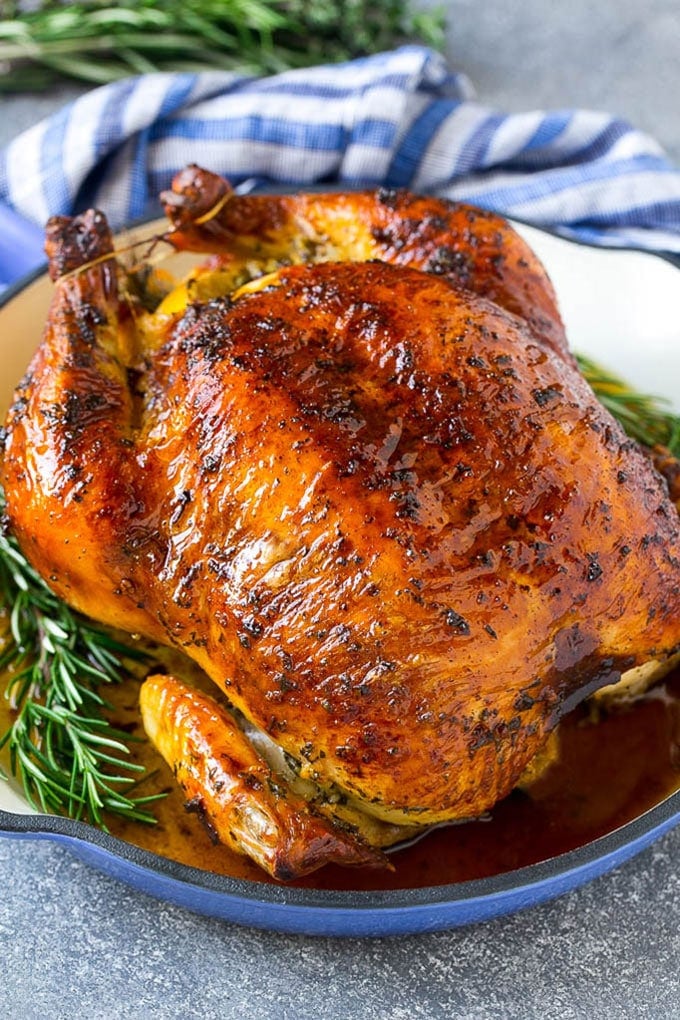 21. Cajun Shrimp with Tomato Alfredo Pasta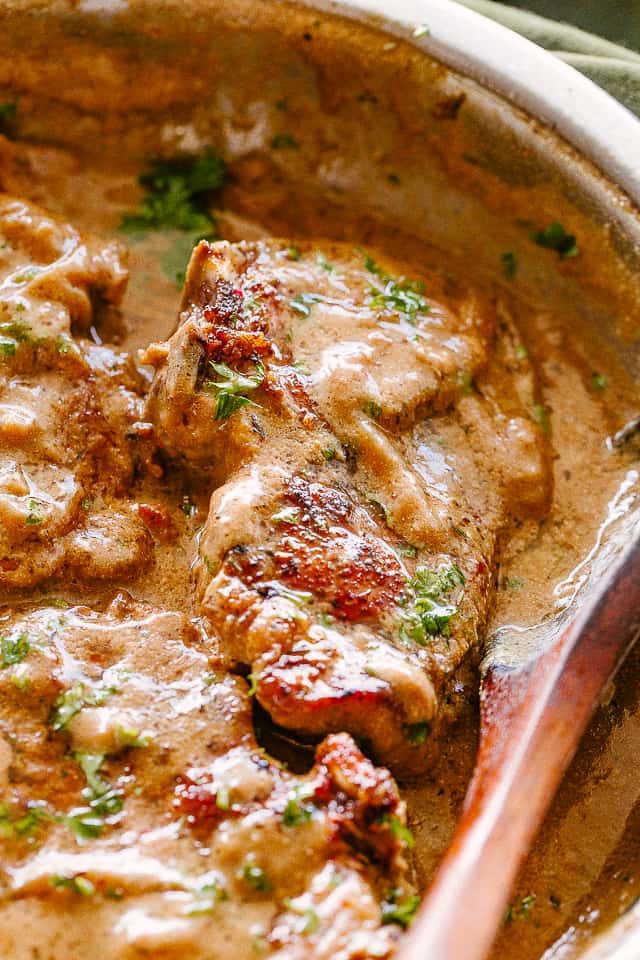 23. Lasagna
24. Firecracker Salmon & Cauliflower Rice
26. Coq Au Vin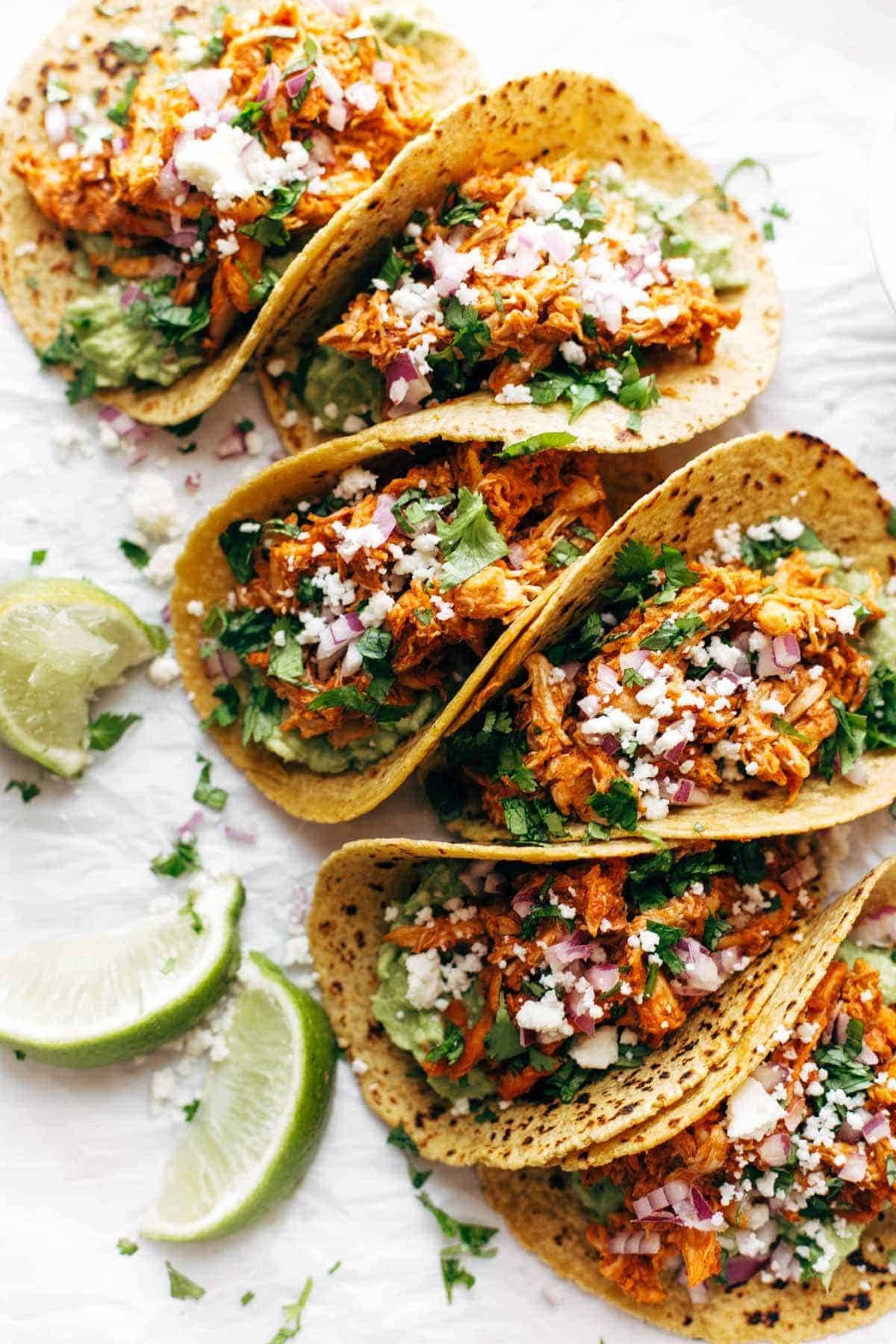 28. Oven Baked Salmon with Parmesan Crust
29. Swiss Steak
30. Carne Asada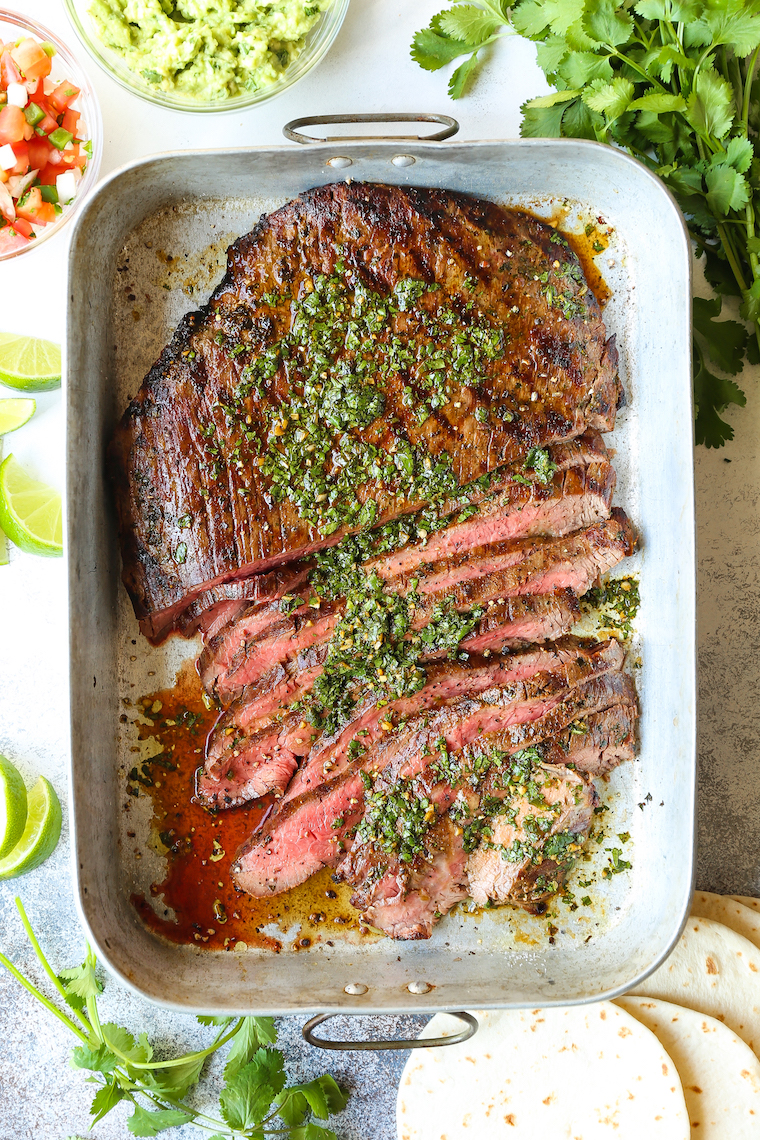 Now comes the important question… Which Sunday Dinner Ideas do you like the most? Please let me know in the comments.
Few more dinner ideas!!!
Want to save this for later? Post these Sunday Dinner Ideas to your favorite Pinterest Board!