If you're looking for some cheap and easy healthy casserole recipes, look no further! In this blog post, I'll share five of the best healthy casserole recipes that are not only delicious but also good for you. So, whether you're looking for a meatless Monday meal or just want to add some more vegetables to your diet, these healthy casserole recipes are sure to please. There are many simple dinner recipes to select from, from pizza casseroles to chicken bacon ranch casseroles.
These low-carb, keto & healthy casserole recipes are fantastic since they are family-friendly even if you aren't on a low carb or Keto diet.
So make sure to check all of these 21 healthy casserole recipes as I said you can try these recipes even you are not following any diet.
Healthy Casserole Recipes
" Affiliate links provided for your convenience, please read my disclosure for more information."
Buy these recommended products here:
21. Chicken Enchilada Casserole
From start to finish, this tasty and healthy chicken enchilada casserole takes less than 30 minutes! It's made with shredded chicken, rice, corn, black beans, salsa, and cheese, then baked till golden brown.
20. Broccoli Cauliflower Rice Chicken Casserole
This low-carb, cheesy Broccoli Cauliflower Rice Chicken Casserole is great for dinner and makes excellent leftovers. It's also free of gluten!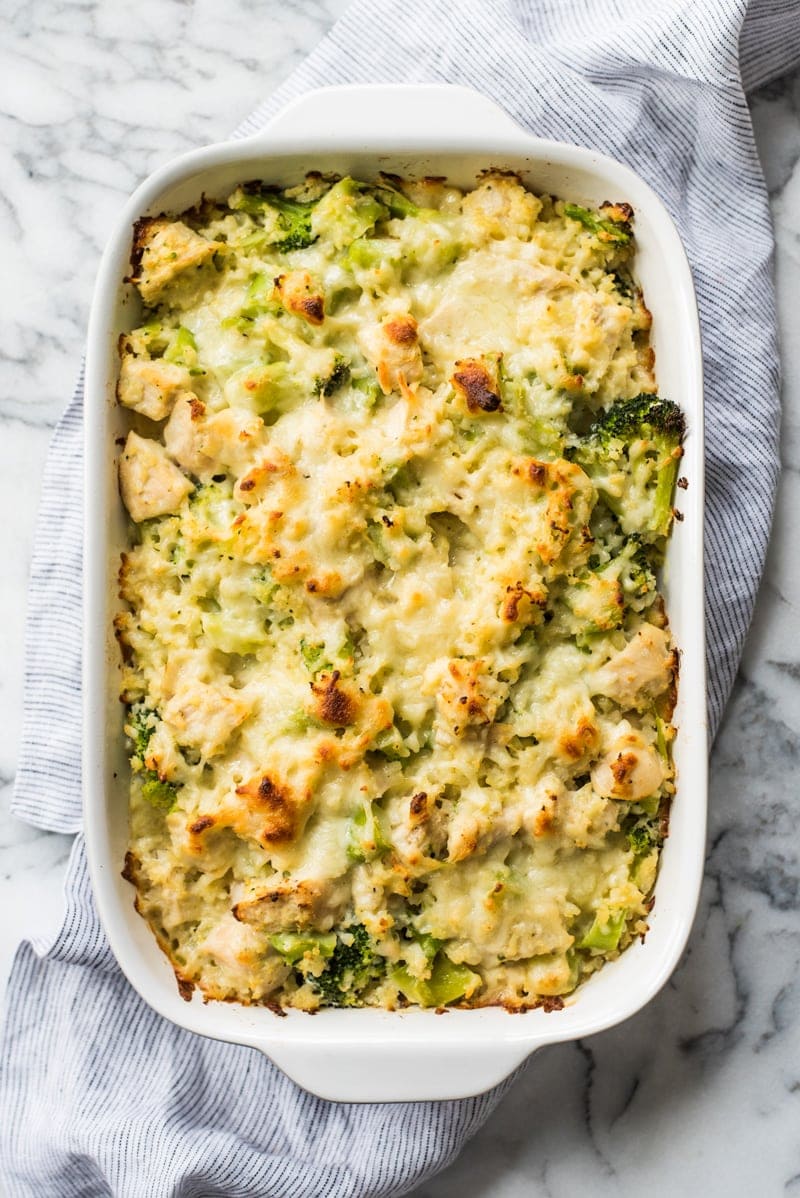 19. Chicken Parmesan Casserole
Use homemade breaded chicken, chicken tenders, or leftover rotisserie chicken to make this simple Chicken Parmesan Casserole! Toss in some spaghetti and a generous amount of mozzarella and Parmesan!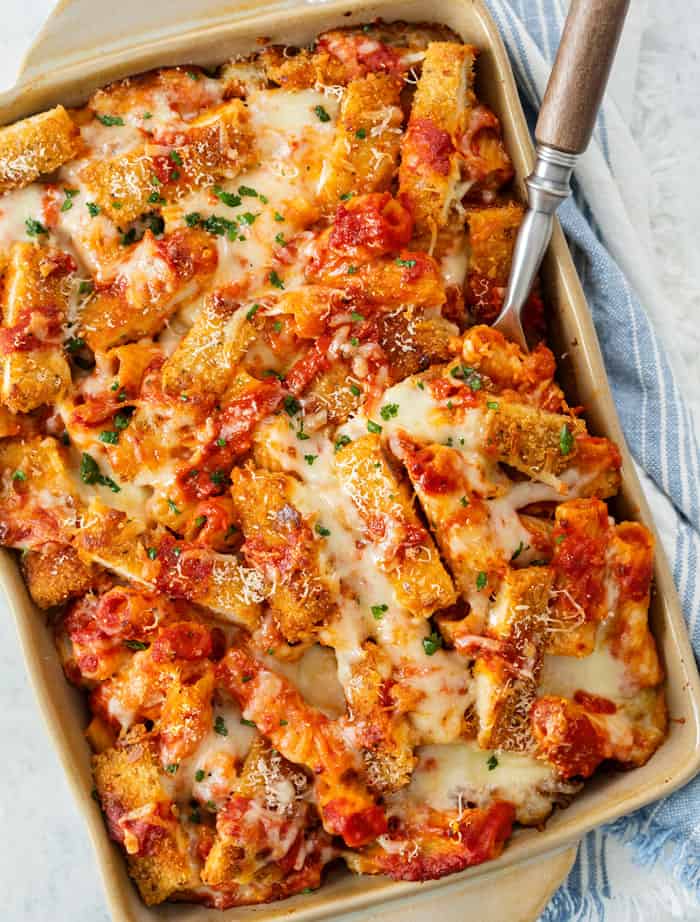 18. Chicken Broccoli Rice Casserole
This cheesy chicken broccoli rice casserole is made with homemade condensed or Campbell's soup, tasty rice cooked in chicken broth, and a buttery, crispy Ritz crust. Make some fresh chicken or use a rotisserie chicken!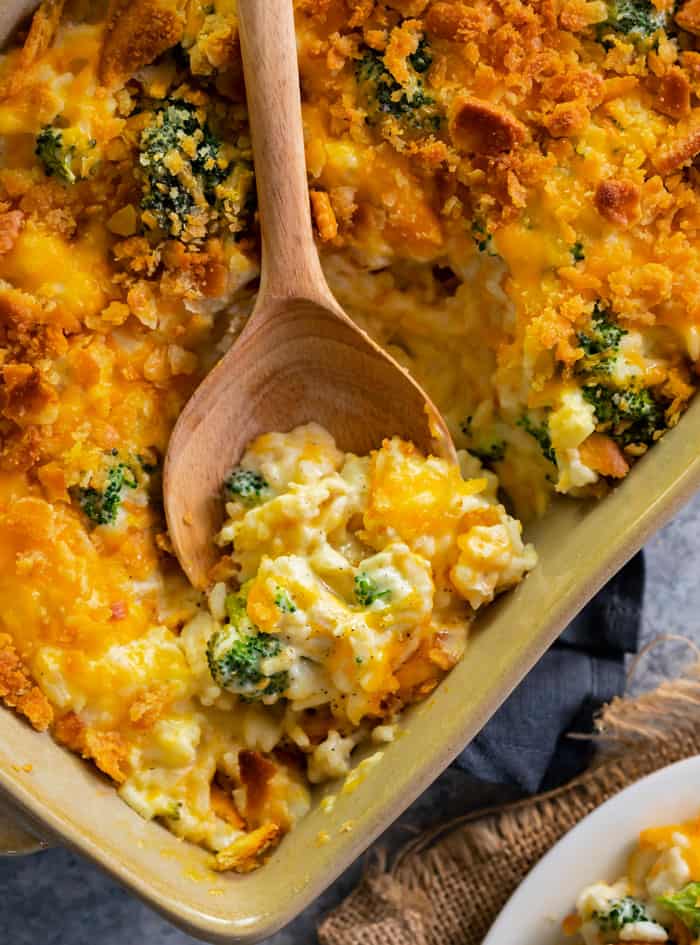 17. Chicken Baked Ziti
Chicken Baked Ziti is a simple and filling dish made with Parmesan, Ricotta, and Mozzarella cheeses. It's a tasty weeknight spaghetti that the whole family will enjoy!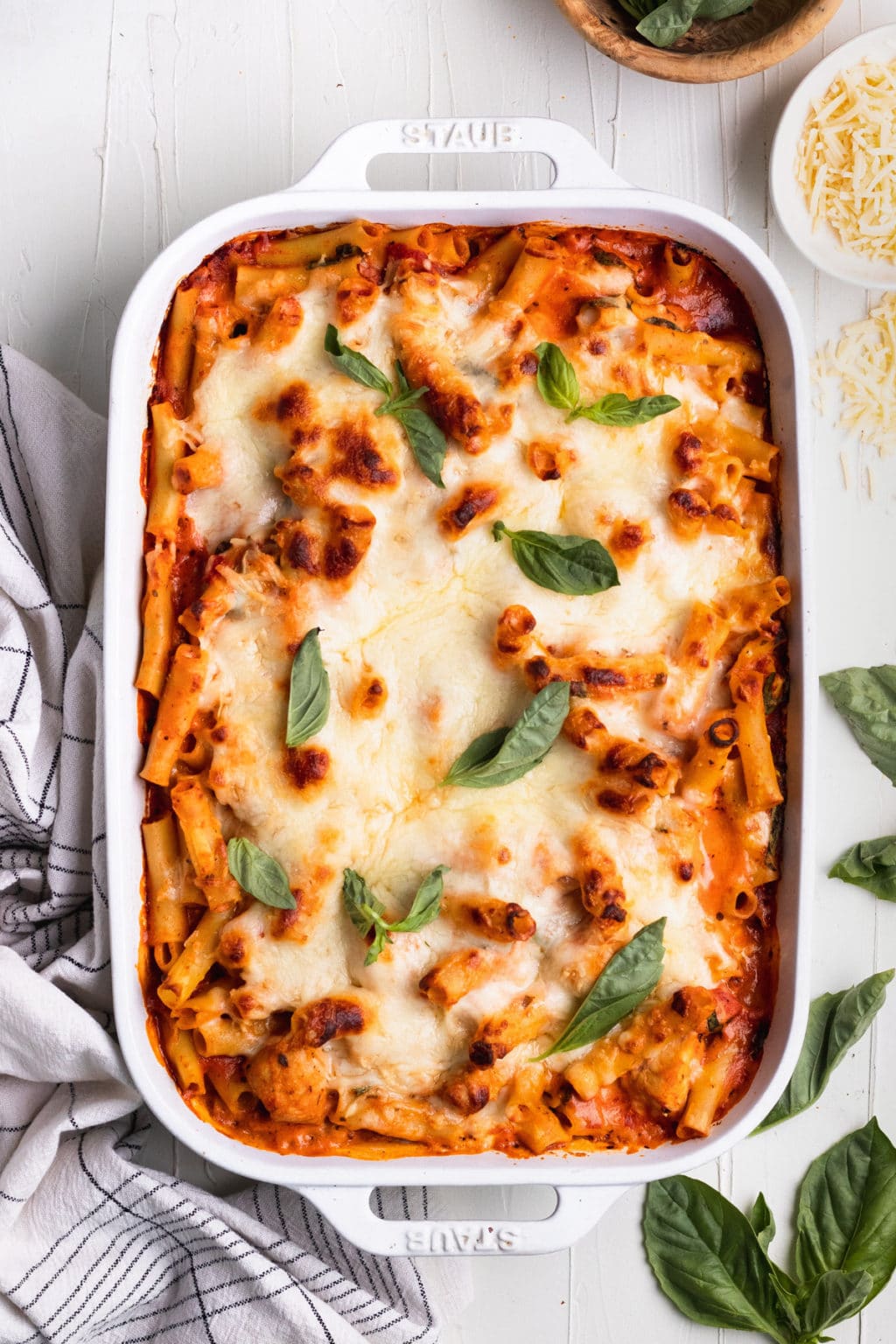 16. Rotisserie Chicken & Zucchini Casserole
With only six ingredients, you can make this casserole dish in no time: rotisserie chicken, zucchini, stovetop Stuffing, butter, sour cream, and a can of cream of chicken soup.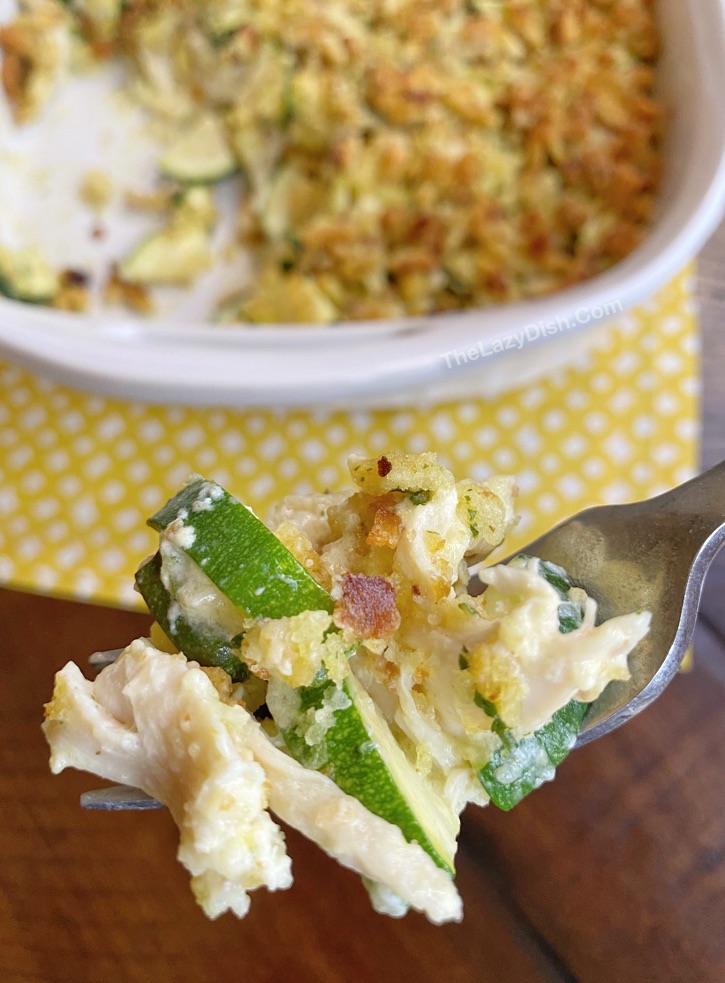 15. Green Bean Casserole
Green Bean Casserole is a traditional Christmas side dish that is made from scratch! Crispy French's fried onions are mixed with fresh green beans and homemade cream of mushroom soup. This recipe for quick green bean casserole is always a winner!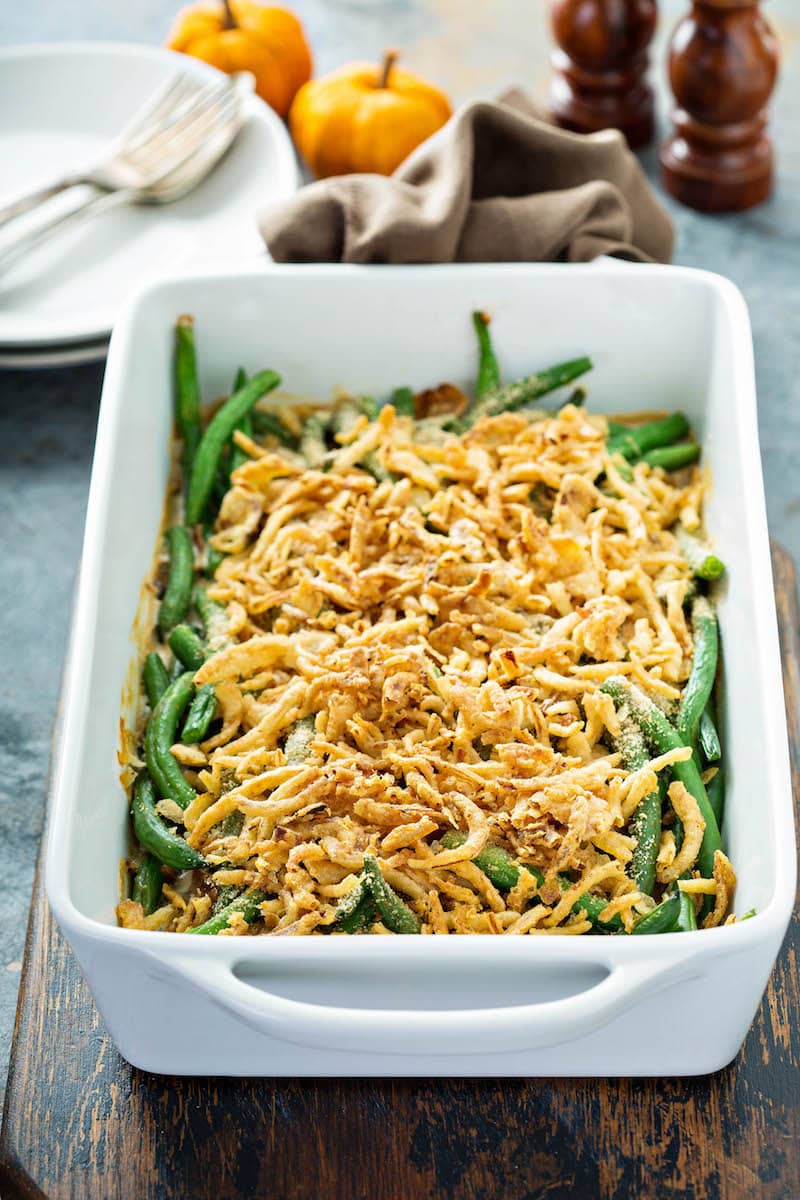 14. Mexican Chicken Casserole
A quick and easy recipe for a healthy Southwest Chicken Casserole! A one-pan dinner like this Mexican Chicken Casserole is perfect.
13. Jalapeño Buffalo Chicken Casserole
This Whole30 jalapeo buffalo chicken casserole is easy to cook and delicious. It's also packed with veggies, so it's a great evening dinner or meal prep option.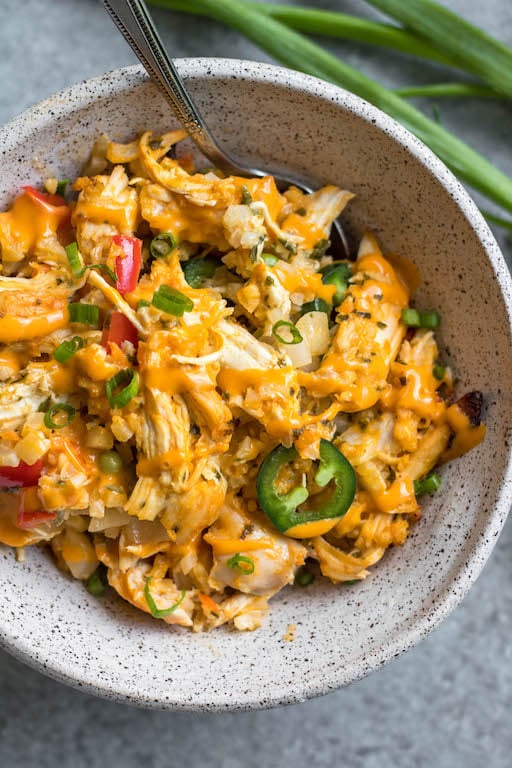 12. Ground Turkey Sweet Potato Skillet
This Gluten-Free Ground Turkey Sweet Potato Skillet is a healthy, flavorful gluten-free meal that can be cooked in one pot and enjoyed by the entire family!
11. Baked Tuscan Chicken Casserole
This quick and simple baked Tuscan chicken casserole dish mixes spinach, garlic, sun-dried tomatoes, cream cheese, and parmesan for a quick dinner on a busy day.
10. 30 Minute Mexican Casserole
Fresh vegetables, lean ground chicken (or turkey), beans, and just a tiny bit of cheese make this 30-minute Healthy Mexican Casserole delicious!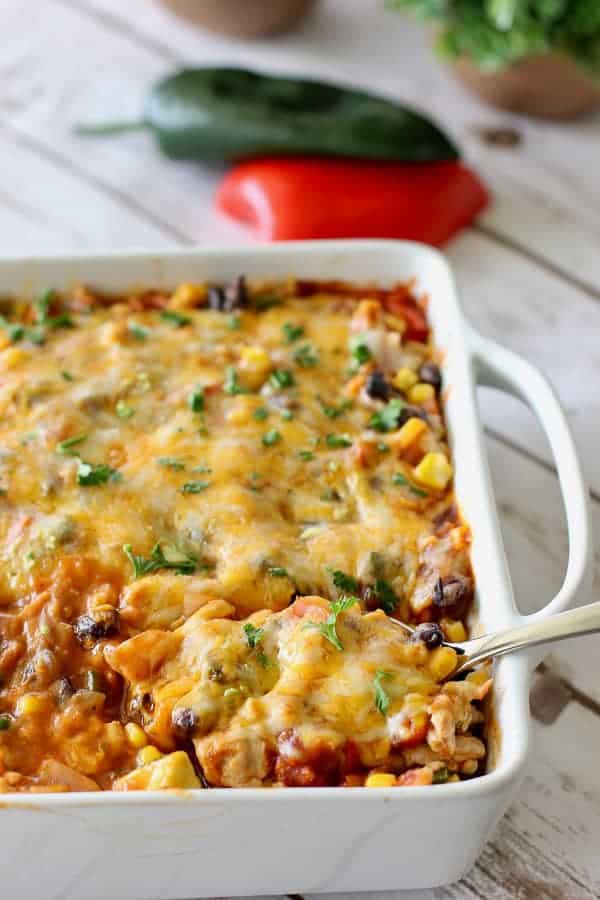 9. Taco Casserole
This Taco Casserole is made with all of your favorite Mexican ingredients and served with Doritos, Fritos, or Tortilla Chips on top! It's simple to make ahead of time and bake later for a quick meal!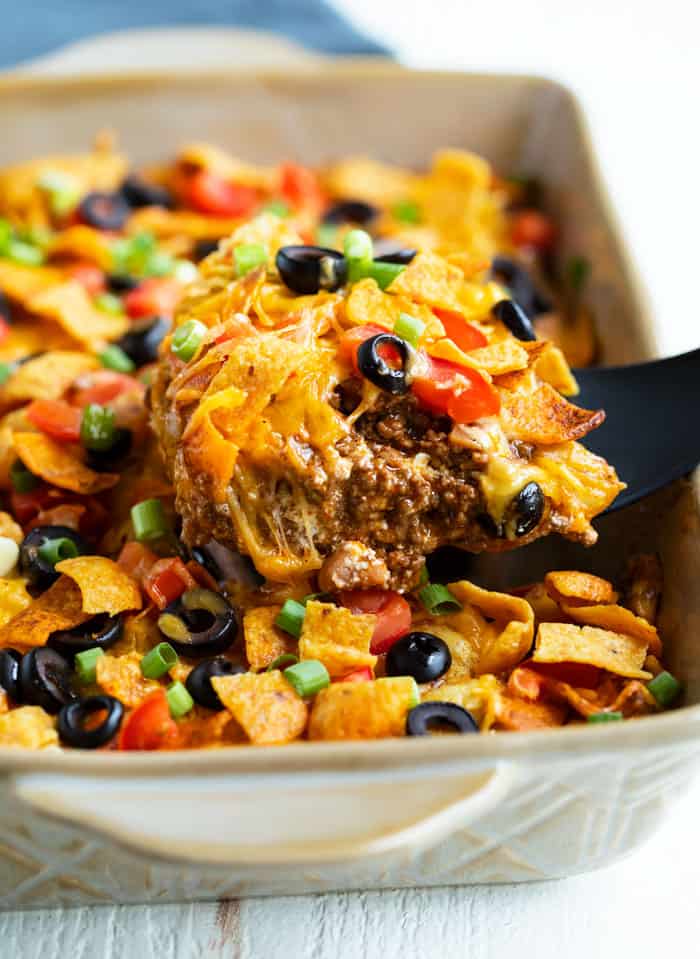 8. King Ranch Chicken Casserole
Between extremely thin corn tortillas and melted cheddar, sautéed vegetables, shredded rotisserie chicken, and creamy Greek yogurt are stacked.
7. Creamy Garlic Spaghetti Squash Casserole
This creamy garlic spaghetti squash dish is really saucy and tasty! It has a creamy sauce that is garlicky and delicious.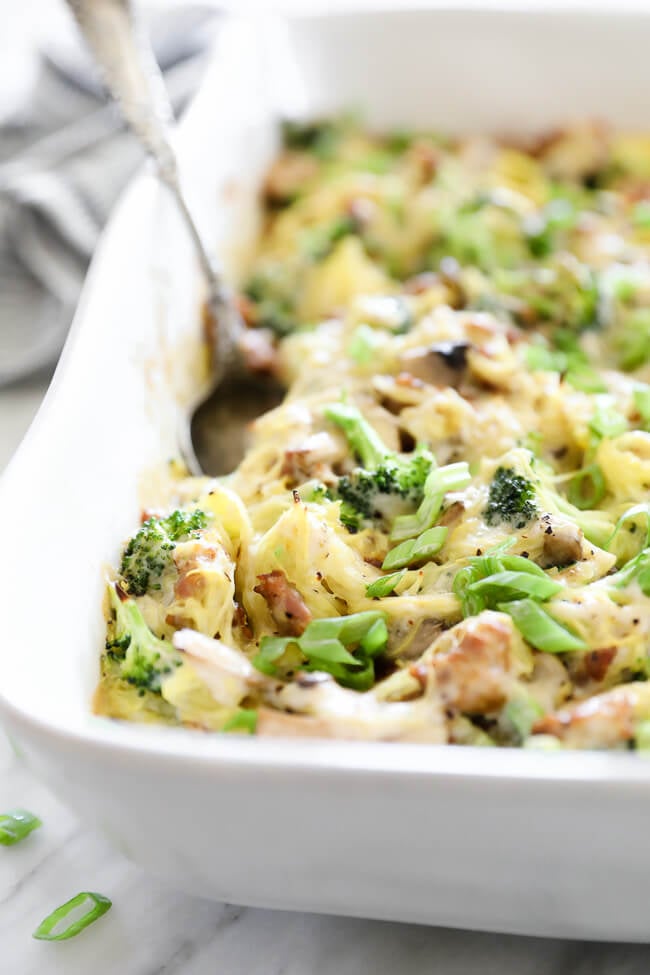 6. Unstuffed Cabbage Casserole
This recipe for Low Carb Unstuffed Cabbage Casserole is perfect for a family dinner. Healthy veggies and lean protein are available in this dish. This one-pot dish is low in carbs and may be served with rice for those who want it. Low-carb meals like this cabbage roll casserole make it simple to stick to a low-carb diet.
5. Chicken Bacon Ranch Casserole
The Keto Chicken Bacon Ranch Casserole is the perfection of low-carb comfort food. This keto dish is made with the classic combination of chicken, bacon, and ranch dressing.
4. Cheesy Meatballs Casserole
This recipe for low-carb meatballs casserole is fantastic. It's a definite hit with the entire family! Meatballs, marinara sauce, and cheese are a match made in heaven. You'll want to make it again and again!
3. Green Chilli Chicken Casserole
This simple chicken casserole with green chiles is ideal for when you need a quick dinner dish but also want to indulge in some comfort food. This low-carb chicken casserole is sure to impress the entire family!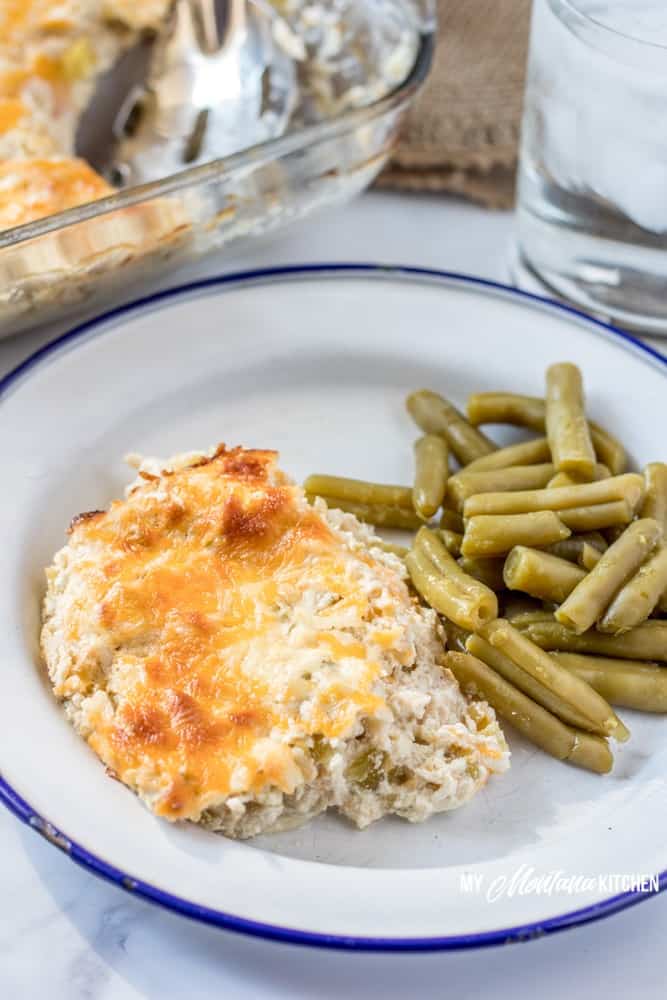 2. Stuffed Pepper Casserole
Classic filled pepper ingredients like rice, ground beef, tomato, and cheese are turned into a healthy one-pot dinner in this Easy Stuffed Pepper Casserole.
1. Big Mac Casserole
This is a tasty and simple ground beef dish that is a healthier version of a Big Mac! Classic tastes cooked together in a paleo, gluten-free Big Mac recipe with lots of vegetables. It's perfect for a family-friendly weeknight dinner or meal-prepped weekday lunches.
Now comes the important question… Which healthy casserole recipes do you like the most? Please let me know in the comments.
Few more healthy recipes !!!
Want to save this for later? Post these Healthy Casserole Recipes to your favorite Pinterest Board!