Looking for easy keto meal ideas for breakfast lunch and dinner that is perfect for beginners? Make them during lunch, and dinner for healthy and clean eating. The best keto meal ideas can be made in less than 30 minutes for beginners and experienced keto eaters.
Eating a keto diet isn't tough if you set up one or two evenings a week to prepare meals for the rest of the week. So, give these keto meal ideas a try and have a good time with them. Here you'll find many keto meal options, so select your favorite one's.
So make sure to check all of these keto meal ideas and enjoy these low carb keto meal prep.
Easy Keto Meal Ideas
" Affiliate links provided for your convenience, please read my disclosure for more information."
Buy these recommended products here:
22. Keto Cauliflower Rice
This super-easy keto curry cauliflower rice can be made in just 15 minutes. You'll enjoy this takeout-inspired side dish!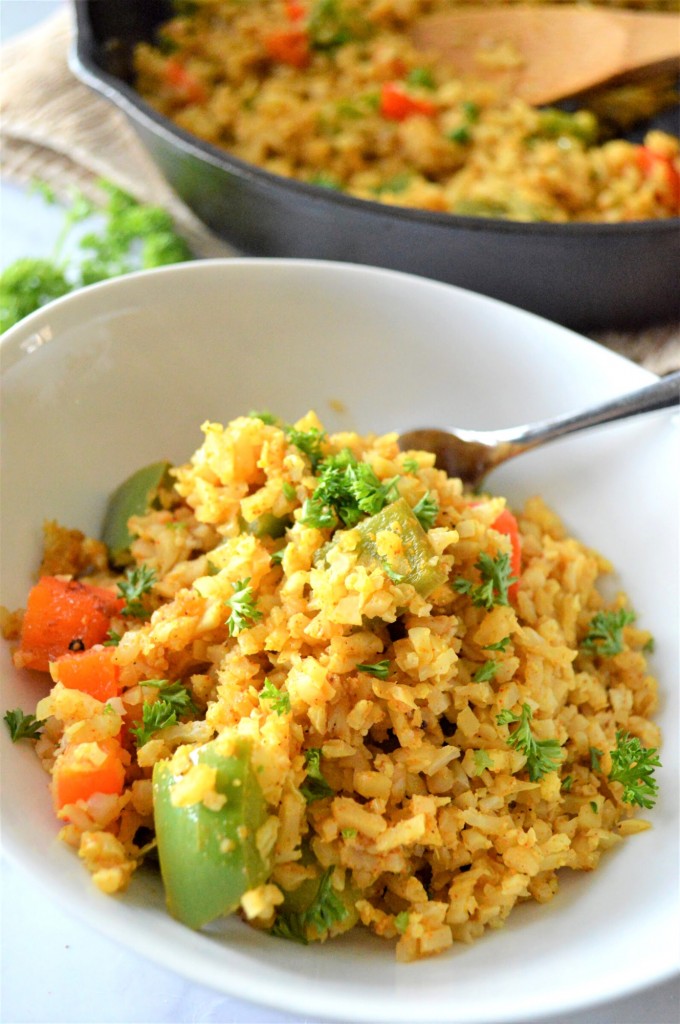 21. Blackened Shrimp Asparagus and Avocado Salad
This Lemon Pepper Yogurt Salad with Blackened Shrimp, Asparagus, and Avocado is easy to make, low in fat and carbs, and full of flavor!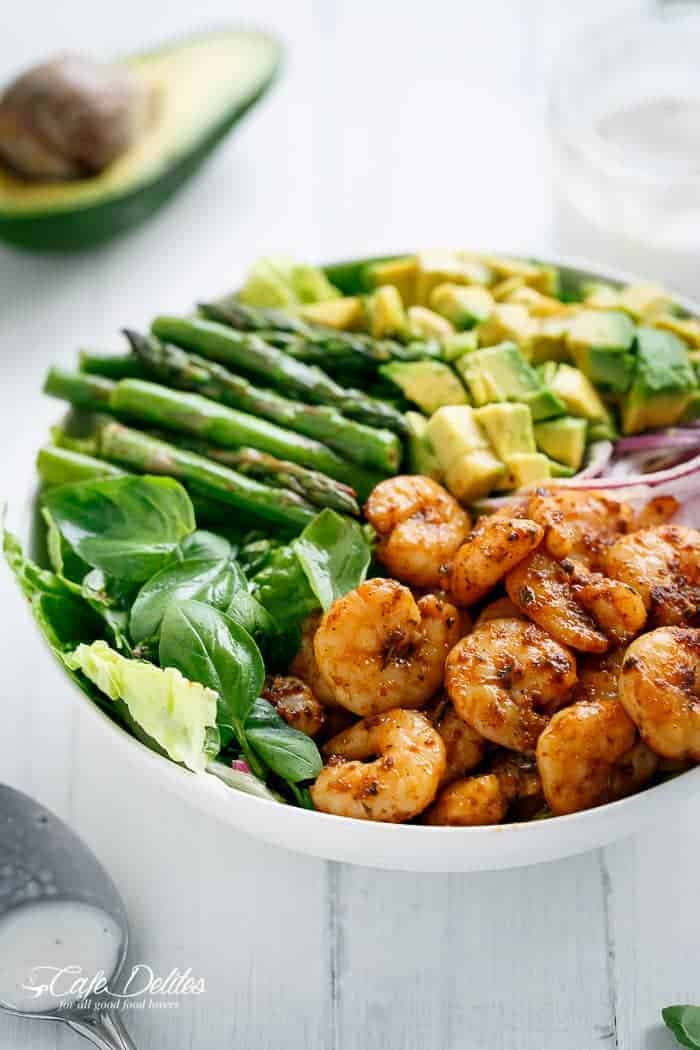 20. Keto Steak Stir Fry
This great meal is not only low carb, gluten-free, and very delicious, but it also takes only 25 minutes from start to finish to make. That's faster than ordering a pizza and waiting for it to be delivered! This beef stir fry is the best choice, especially if you're following a ketogenic diet.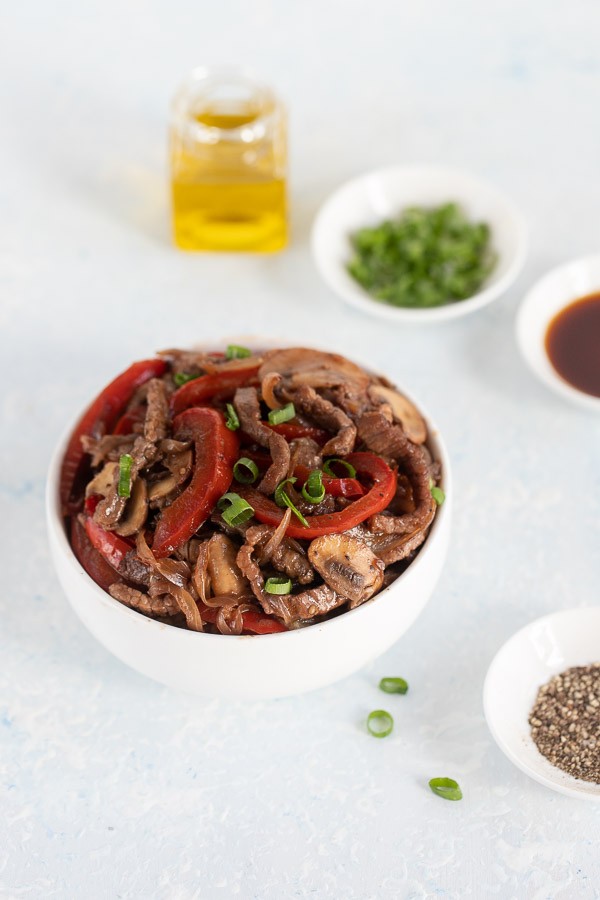 19. Taco Salad Meal Prep
This tasty Turkey Taco Salad is perfect for meal prep and lunches throughout the week!
18. Keto Pulled Pork
Make this Keto pulled pork recipe in your Instant Pot, crockpot, or other slow cookers. Only 15 minutes of prep time is required before throwing everything into the slow cooker!
17. Tuscan Garlic Chicken
Garlic, Italian spice, heavy cream, chicken stock, and parmesan cheese go into the creamy sauce. It's also keto-friendly and low-carb. It's also quite easy to customize, making it perfect for busy weeknights.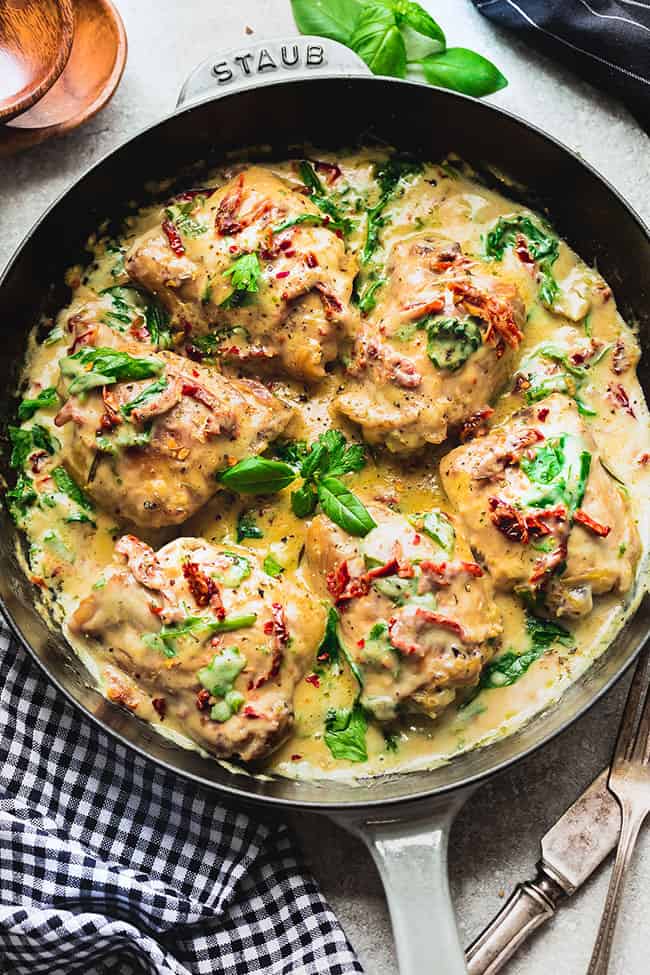 16. Instant Pot Kung Pao Chicken
Instant Pot Kung Pao Chicken is a simple pressure-cooker meal that can satisfy your takeaway cravings on busy weeknights. Best of all, this popular favorite is lower in carbs, keto-friendly, and paleo-friendly, while maintaining the same classic sweet and spicy tastes as your local Chinese restaurant.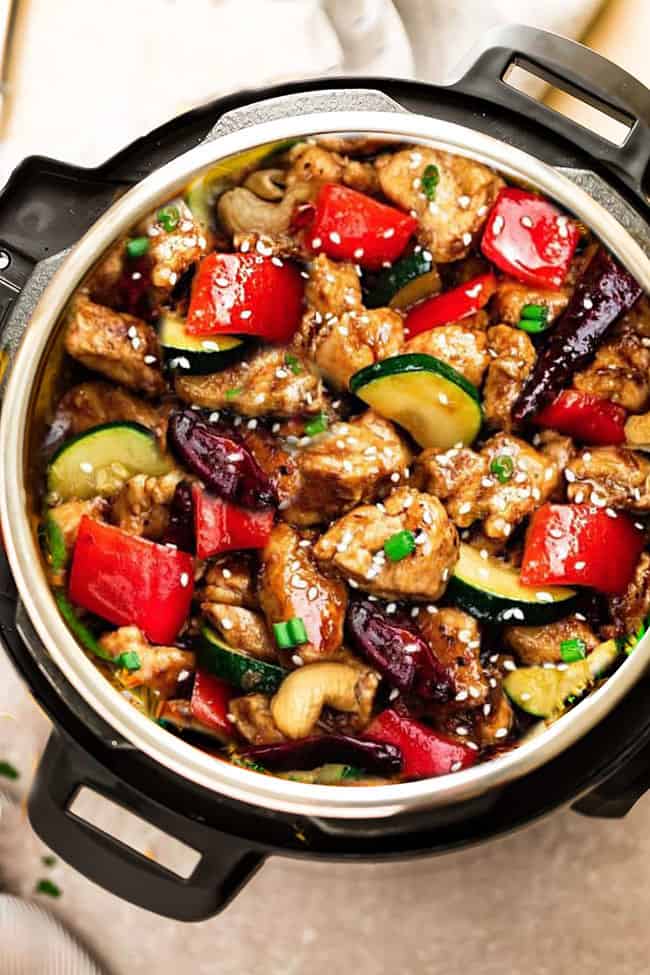 15. Keto Zucchini Tots
The easy keto Zucchini Tots make a fantastic low-carb snack or side dish. They're a tasty way to eat your vegetables.
14. Shrimp Avocado Salad with Tomatoes & Feta
This Shrimp Avocado Salad with tomatoes and citrus dressing is a delicious summer salad that can be made in about 30 minutes. It's also a great choice for those seeking a low-carb salad.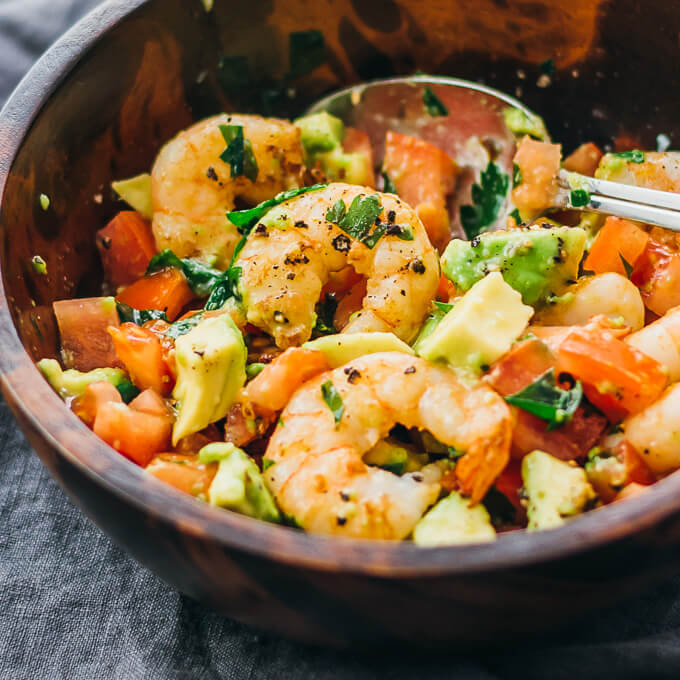 13. Ham Roll-Ups
These ham roll-ups would be perfect for a picnic… It's also quite simple to make enough for a potluck!
12. Hawaiian Pizza Chicken
This low-carb pizza is a high-protein meal in itself! Pizza sauce, cheese, and your favorite toppings go on a chicken breast. For a fun Hawaiian touch, this dish uses ham and pineapple.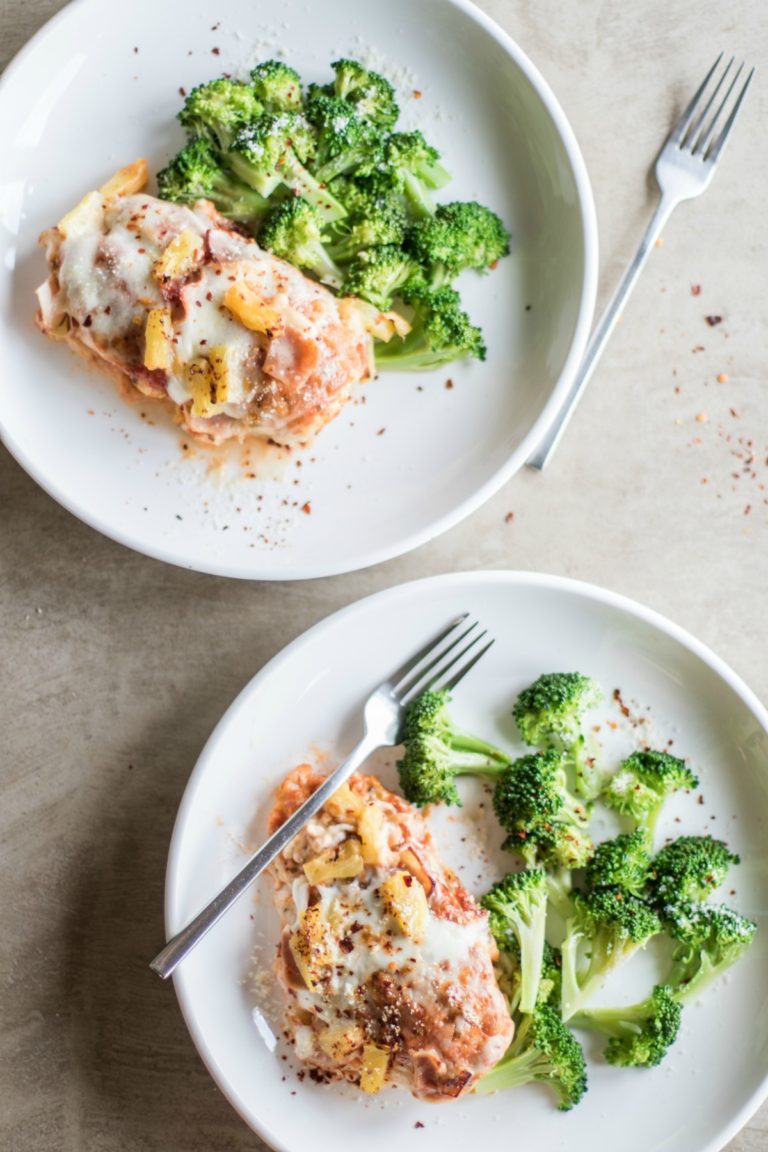 11. Taco Stuffed Bell Peppers
Taco Stuffed Bell Peppers (Keto Stuffed Peppers) is a delicious Mexican dish that anybody will enjoy. Ground beef, salsa, sour cream, and melted cheese join together to make a tasty and healthy meal! This dish is gluten-free, keto, and low-carb!
10. Keto Buffalo Chicken Meatballs
Easy to make, tasty, and just around 1 g of net carbohydrates per serving! These nutritious Keto Buffalo Chicken Meatballs are almost too amazing to be true! Tangy, spicy, and really filling!
9. Keto Italian Chicken Skewers
Keto Italian Chicken Skewers are easy to make, require just a few ingredients, and are both healthy and delicious. Perfect for lunch, dinner, or packing in lunchboxes.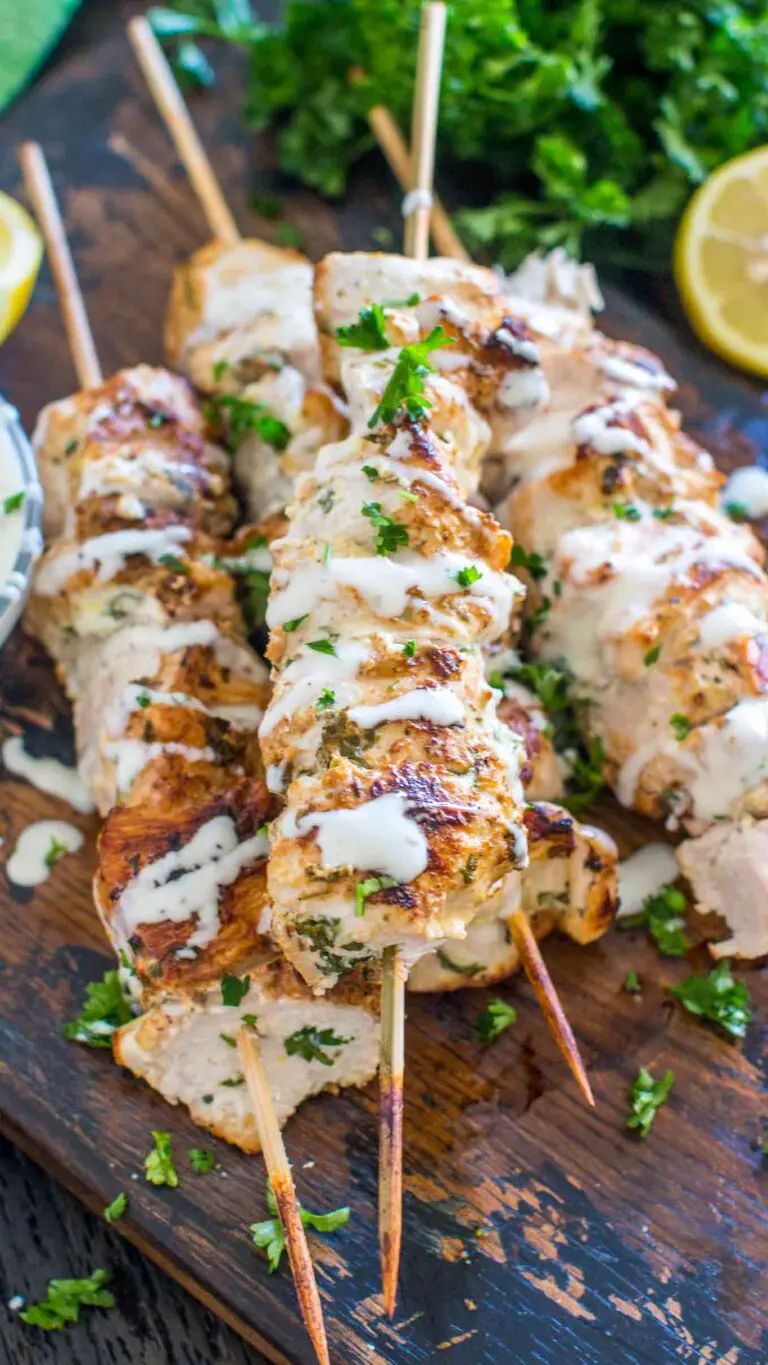 8. Instant Pot General Tso's Chicken
A quick pressure cooker chicken dinner for a weekday. This homemade version of this famous takeout meal is a healthier keto version with the same great flavors as your favorite Chinese restaurant.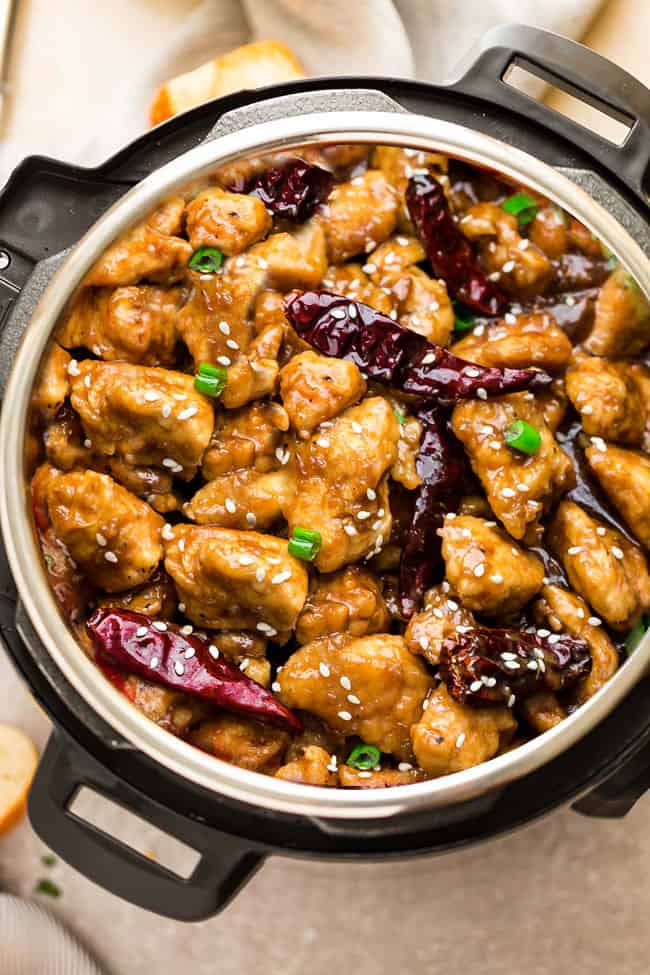 7. Creamy Garlic Chicken
Creamy Garlic Chicken is easy to make with only a few ingredients and takes approximately 30 minutes to prepare. A thick, creamy garlic sauce is blended with pan-seared chicken. It's a wonderful option for individuals on a low carb or keto diet because it only has 3 g of carbs per serving. It's also gluten-free by nature!
6. Mom's Low Carb Meatballs
These low-carb meatballs recipe makes the greatest Italian meatballs that are soft like mom's, whether you want them baked or fried. Gluten-free and good for ketogenic diets.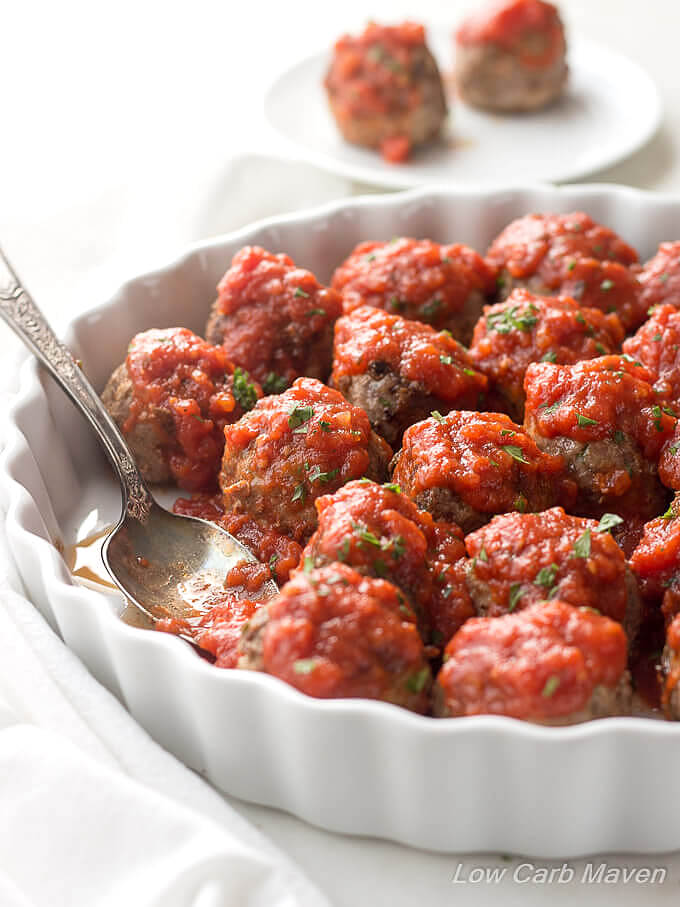 5. "Just Like the Real Thing" Lasagna
Layers of low-carb noodles are covered with savory meat sauce, creamy ricotta cheese, and melty mozzarella cheese in this "Just Like the Real Thing" keto lasagna. It's the ultimate of low-carb comfort.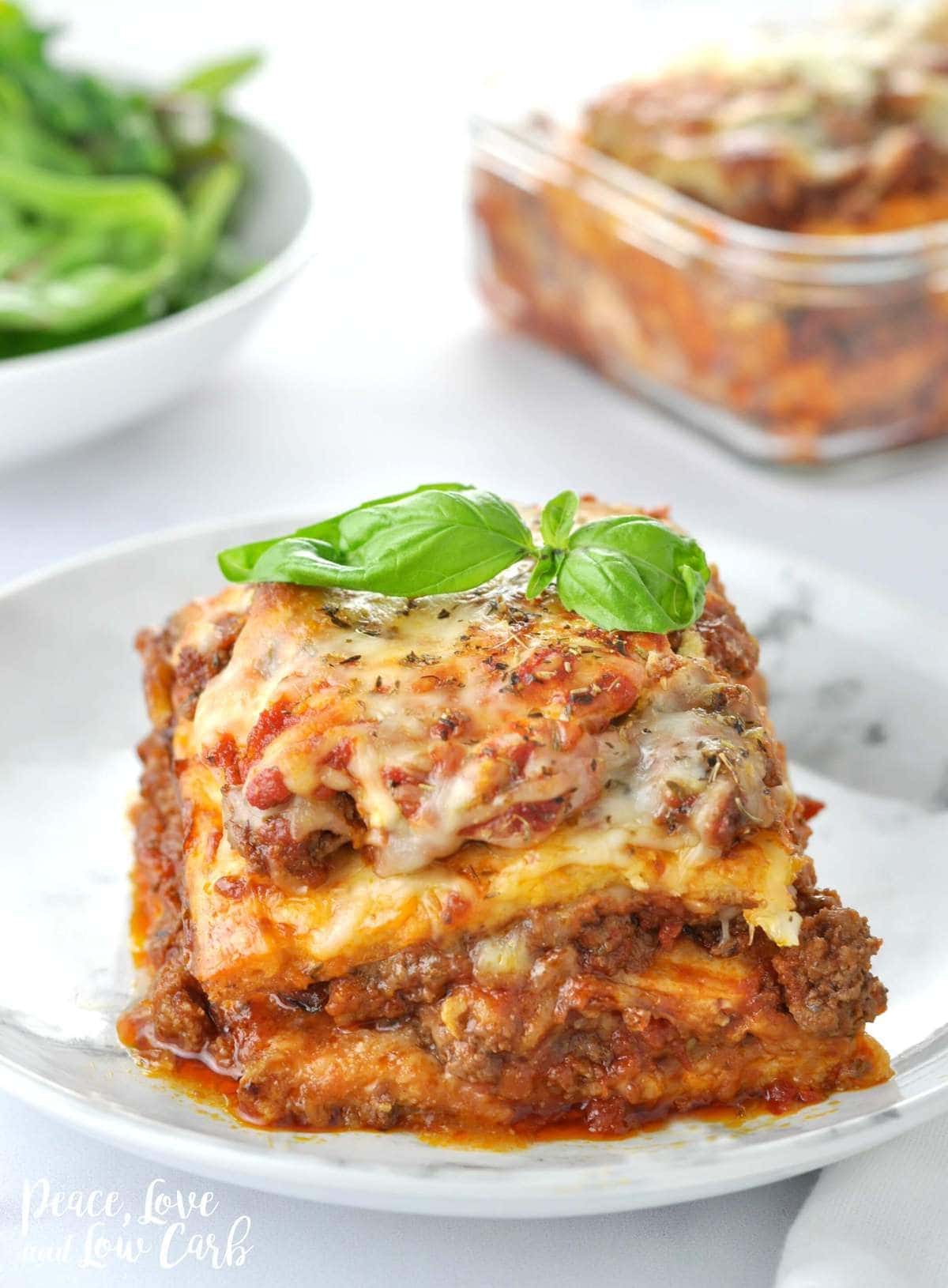 4. Keto Breakfast Sandwich
This keto breakfast sandwich is low in carbohydrates, high in healthy fats, and really delicious! The sausage on the outside adds just the right amount of flavor to make you forget about the bread!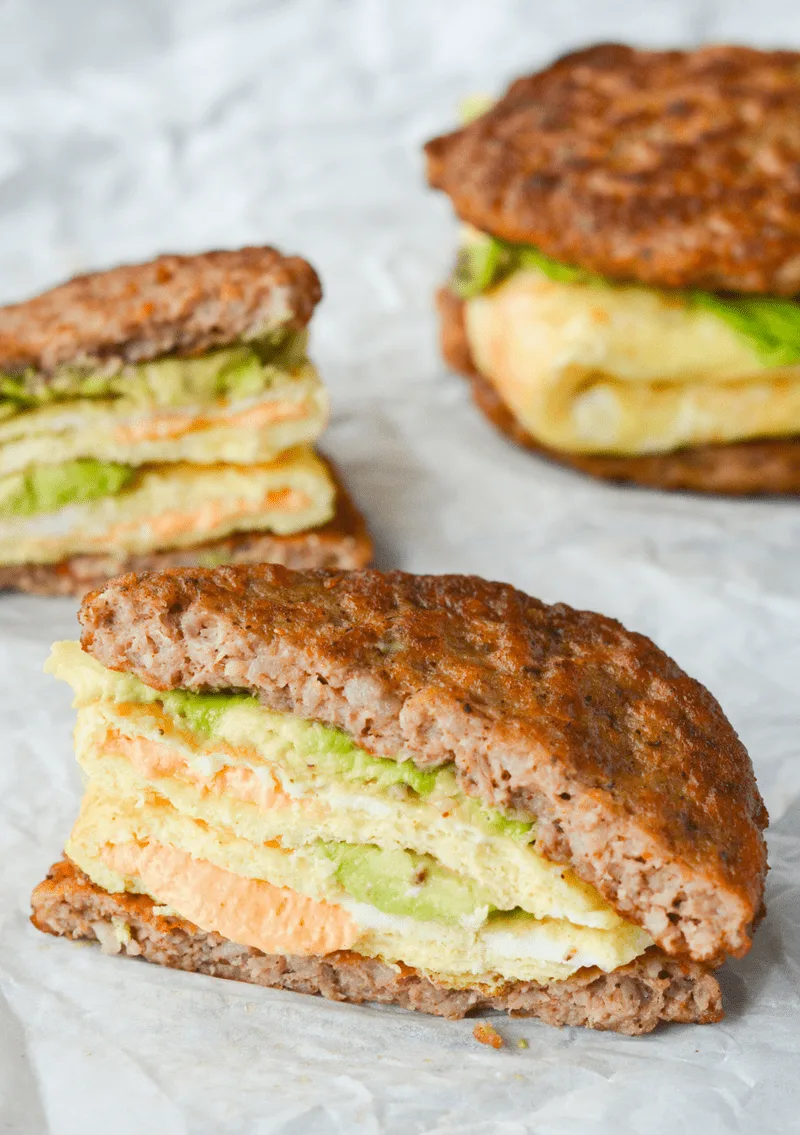 3. Instant Pot Cilantro Lime Chicken
With only a few cupboard ingredients, this easy Instant Pot Cilantro Lime Chicken dish comes together quickly in the pressure cooker. This tangy and fragrant cilantro lime marinade comes up fast and is excellent for grilling or baking.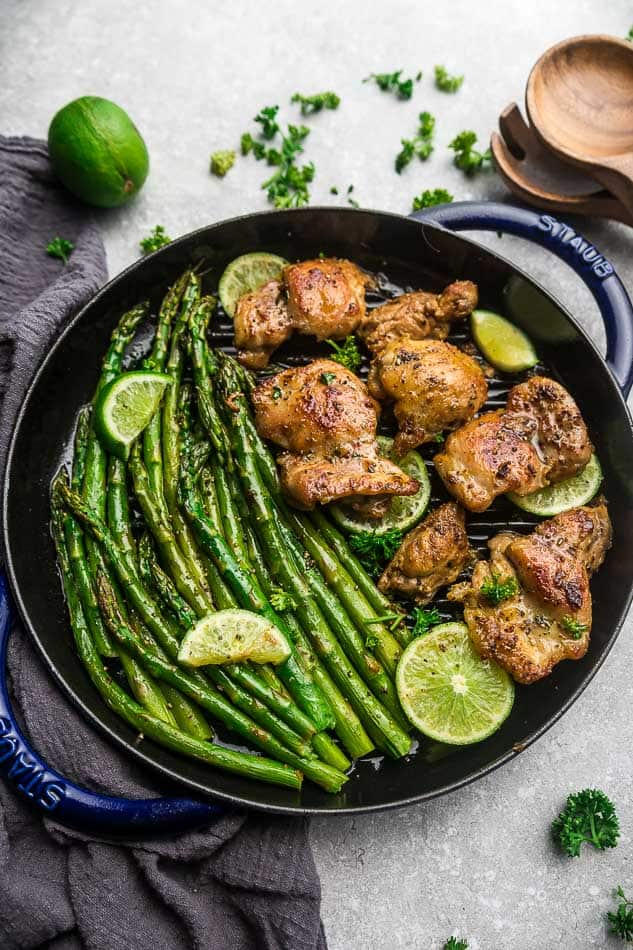 2. Garlic Butter Chicken Thighs and Mushrooms
Garlic Butter Chicken Thighs with Mushrooms – in a garlic butter sauce, excellent mushrooms, and soft, juicy, delicious chicken thighs with crispy crunchy skin.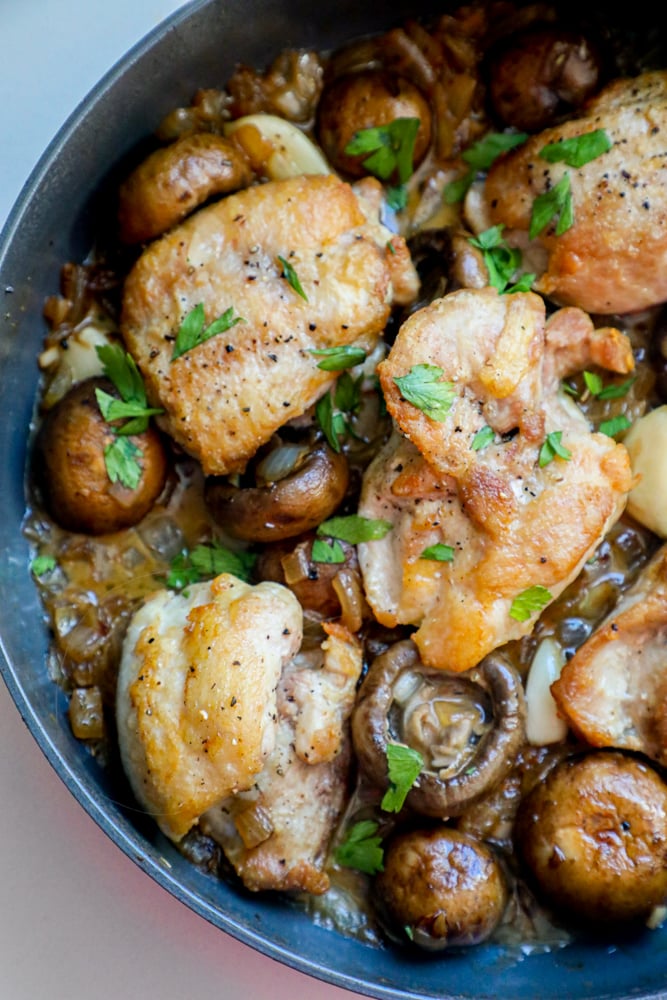 1. No Bread Turkey Club
Make your favorite turkey club sandwich low carb by using our No Bread Turkey Club method. Roll all of your favorite fillings into a romaine lettuce wrap to make a no-bread sandwich.
Now comes the important question… Which keto meal ideas do you like the most? Please let me know in the comments.
Few more healthy ideas !!!
Want to save this for later? Post these Keto Meal Ideas to your favorite Pinterest Board!