Meal prep lunches are easy to make and can save you money in the long run. Meal prep lunch ideas can help you lose weight, and boost energy during work. These meal prep recipes are simple to follow, easy to make as well as healthy and low in carbs.
Meal prep is an essential part of any healthy diet.
Whether you're looking for healthy meal prep recipes, high protein meal prep, or even an easy lunch meal prep idea, I have you covered.
Meal prep is a great way to save money and eat healthily. Meal prepping is a simple process, but it does take some planning.
What is Meal Prep?
Meal prepping is the process of buying and preparing all your meals for the week at once in advance.
This allows you to avoid going out to eat every day (which can be quite expensive) and it also means that you don't need to plan what to eat each day.
Meal prepping also means that you are saving money by not having to buy food each week and that you can enjoy better health by making sure not to overeat certain foods or skip meals altogether.
Meal prepping doesn't have to be complicated or time-consuming.
Do it on Sunday night so that you have all of your ingredients ready for work on Monday morning.
If you follow these simple recipes for meal prep, then you will be prepared for any situation that comes your way!
Here are quick tips for making meal prep easier:
Start with an easy weeknight dinner recipe that you know you can make ahead of time.
Make the recipe two days in advance and store it in the fridge until ready to use.
For lunch and dinner, try using all one-ingredient items like eggs, chicken breasts, and salads!
Create your own recipes from scratch or from recipes that you know work well for you by using ingredients that are already on hand in your kitchen (like soups or pasta sauces). You can even use the same ingredients twice during the week if they're staples at home!
Cook extra portions of meals so that you have leftovers for lunches or dinners later in the week — this will cut down on costs by increasing your eating window each day, which means less food waste and less money spent on groceries each week!
If you're looking for some meal prep lunches, check out this roundup.
Meal Prep Lunches For Work
" Affiliate links provided for your convenience, please read my disclosure for more information."
Buy these recommended products here:
17. Hawaiian Chicken Meal Prep Bowls
16. Peanut Chicken Meal Prep Bowls
14. Turkey Taco Salad Meal Prep
13. Fresh Grilled Shrimp Meal Prep Bowls
12. English Muffin Mini Pizzas Meal Prep
11. Korean Chicken Meal Prep Bowls
10. Honey Sriracha Glazed Meatballs
9. Meal Prep Unstuffed Pepper Bowls
8. Chicken Fajita Meal Prep Lunch Bowls
5. Thai Chicken Meal Prep Bowls
4. Lighter Buffalo Chicken & Rice Skillet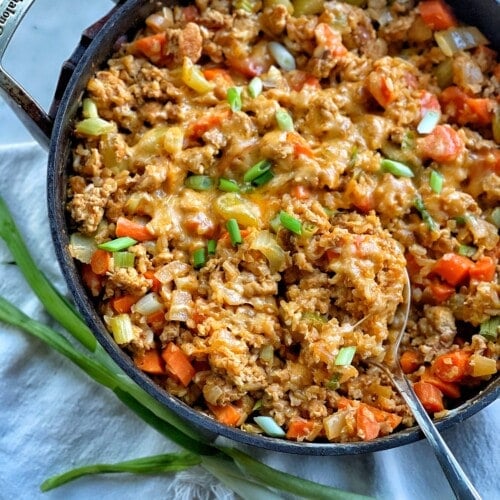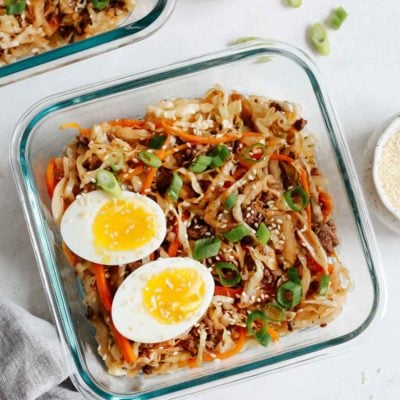 Now comes the important question… Which meal prep lunches do you like the most? Please let me know in the comments.
Few more healthy recipes !!!
Want to save this for later? Post these Meal Prep Lunches to the "Meal Prep Ideas" OR "Easy Meal Prep" Board!