Discover the delicious world of air fryer meals! In this blog, we'll explore how this kitchen gadget can transform your cooking, making your favorite dishes healthier and more flavorful.
Air fryer meals are a game-changer for anyone looking to savor their favorite dishes with a healthy twist.
These nifty kitchen appliances use hot air to crisp up your food, eliminating the need for excessive oil.
The air fryer can handle it all from crispy fries to tender chicken, providing a guilt-free indulgence.
Say goodbye to greasy cooking and hello to a world of flavor-packed, guilt-free meals.
In this blog, we'll dive deeper into the magic of air fryer cooking and share some delectable recipes.
Healthy Air Fryer Meals For Family
" Affiliate links provided for your convenience, please read my disclosure for more information."
Create a mouthwatering meal with Air Fryer Sesame Chicken! It's like magic for your taste buds. Just pop your chicken in an air fryer, add some tasty sesame sauce, and watch it cook to perfection.
The result? A super yummy dinner that's crispy on the outside and juicy on the inside. It's quick, easy, and oh-so-delicious! Give it a try and savor the goodness.
Whip up this delicious Air Fryer Shrimp dish in under 10 minutes! It's super easy and requires just a few ingredients.
You'll end up with juicy, plump shrimp that are bursting with flavor. A quick and tasty meal that anyone can make!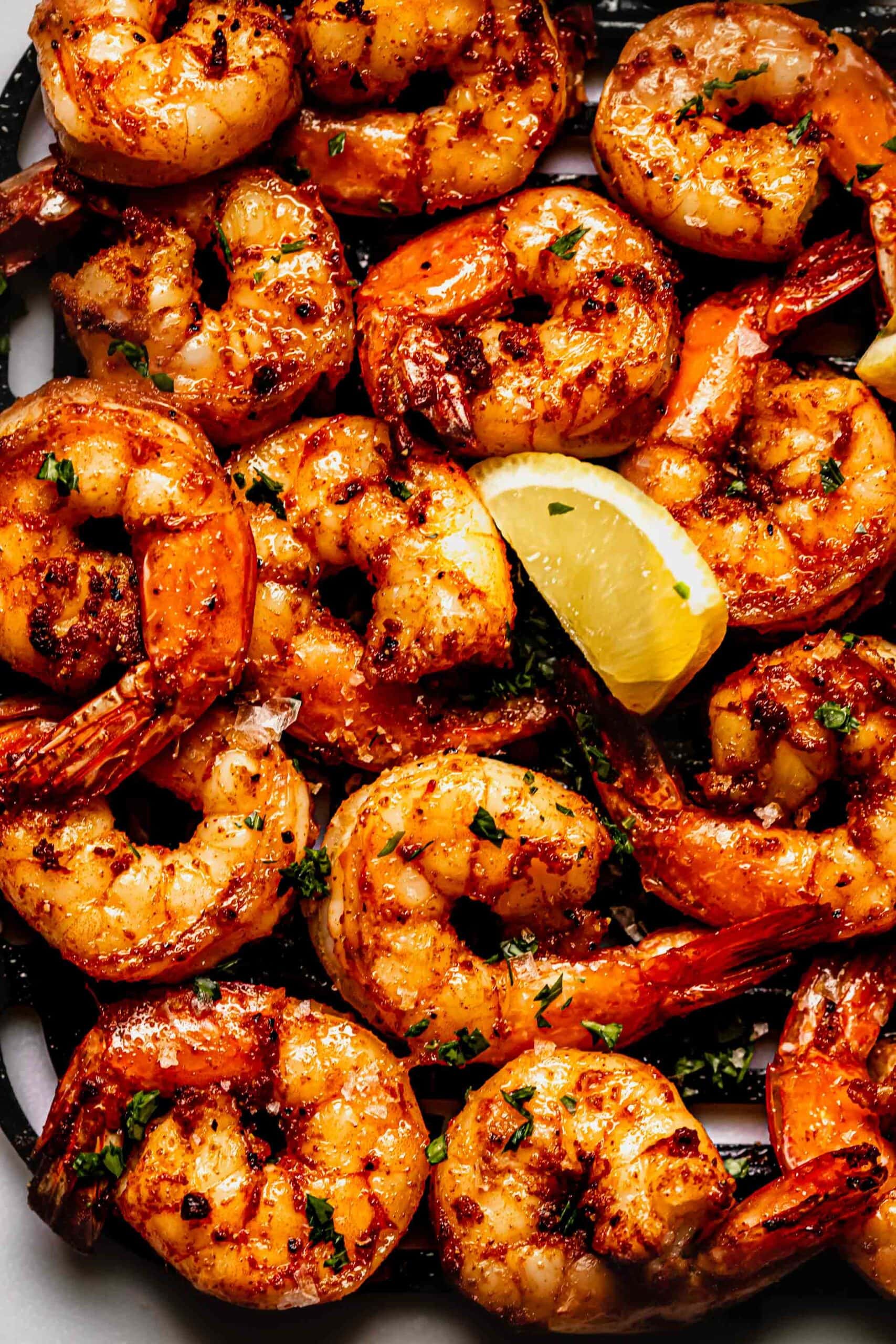 Make homemade potato wedges that are crunchy on the outside, soft on the inside, and bursting with delicious flavors.
These Air Fryer Potato Wedges are a beloved treat for your family, combining the best of both worlds – they're easy to cook and incredibly yummy.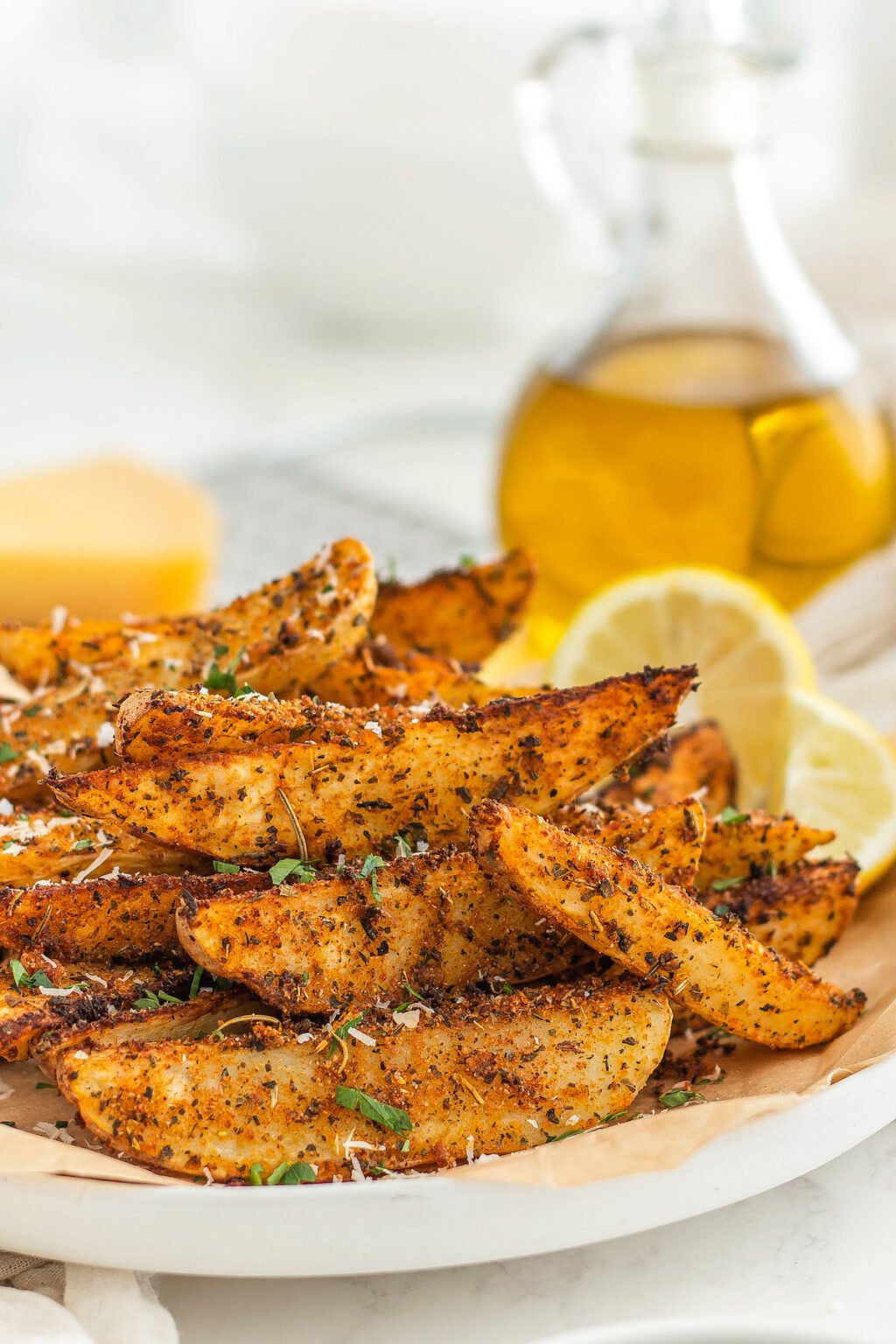 Make these Air Fryer Pizza Bombs as a simple and tasty treat. You start with biscuit dough, stuff it with mozzarella cheese and pepperoni, brush it with garlicky butter, and cook it in an air fryer until it's all melty inside.
Serve them with pizza sauce or ranch dressing for dipping, and you've got a delicious and fun snack or meal! It's like bite-sized, cheesy pizza pockets made super easy.
Air Fryer Grilled Cheese is like magic for your taste buds. It's as easy as making a sandwich but with a twist. Put it in the air fryer, and it crisps up the bread and melts the cheese to perfection.
It's a classic, yummy meal, and you can enjoy it with your favorite sides. Plus, kids can whip it up, making it a family favorite.
Take a fresh zucchini, sprinkle some tasty seasonings on it, and then cook it in an air fryer. The result? Delicious, crispy, and savory zucchini that make an awesome side dish for your dinner.
It's a simple and tasty way to enjoy your veggies, and everyone at the table will gobble them up!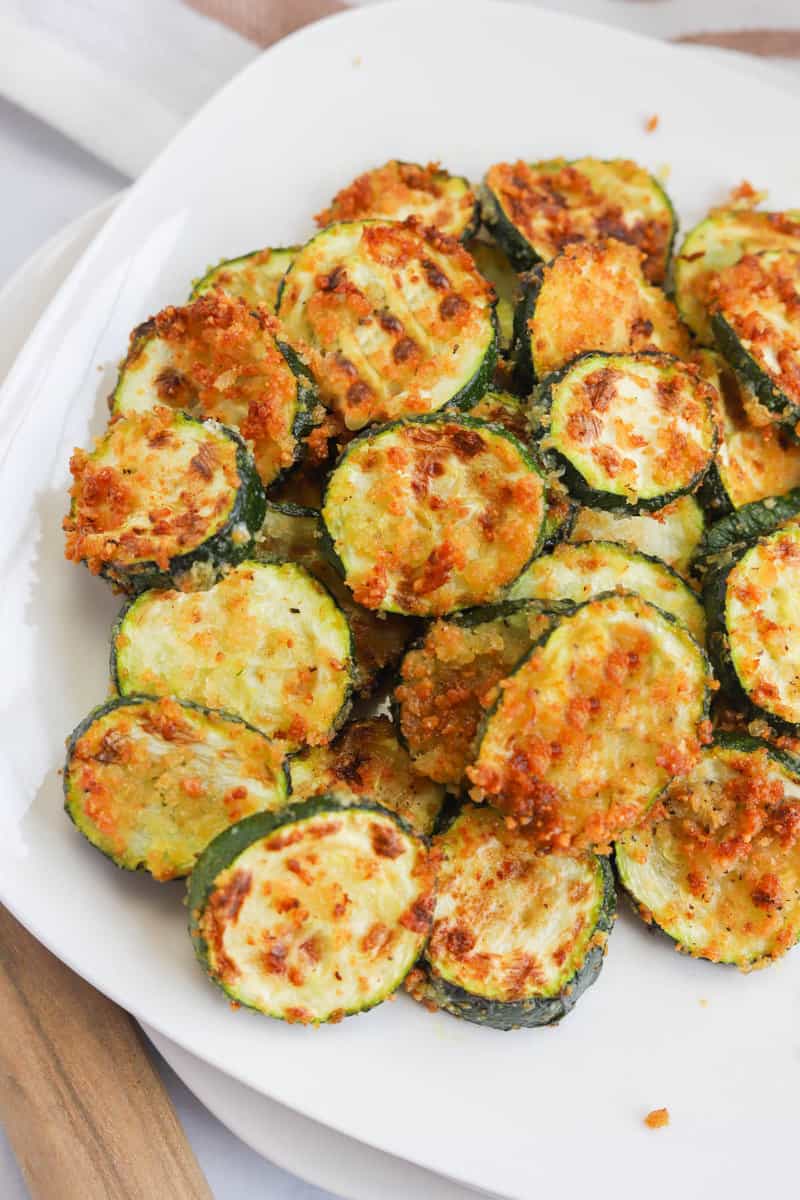 Make a super tasty and quick meal in your air fryer. This Chicken and Broccoli dish is a flavor explosion!
It's coated in a yummy sauce with garlic, ginger, soy sauce, rice vinegar, honey, and hoisin sauce. You can whip it up any day of the week. It's like your weeknight superhero meal!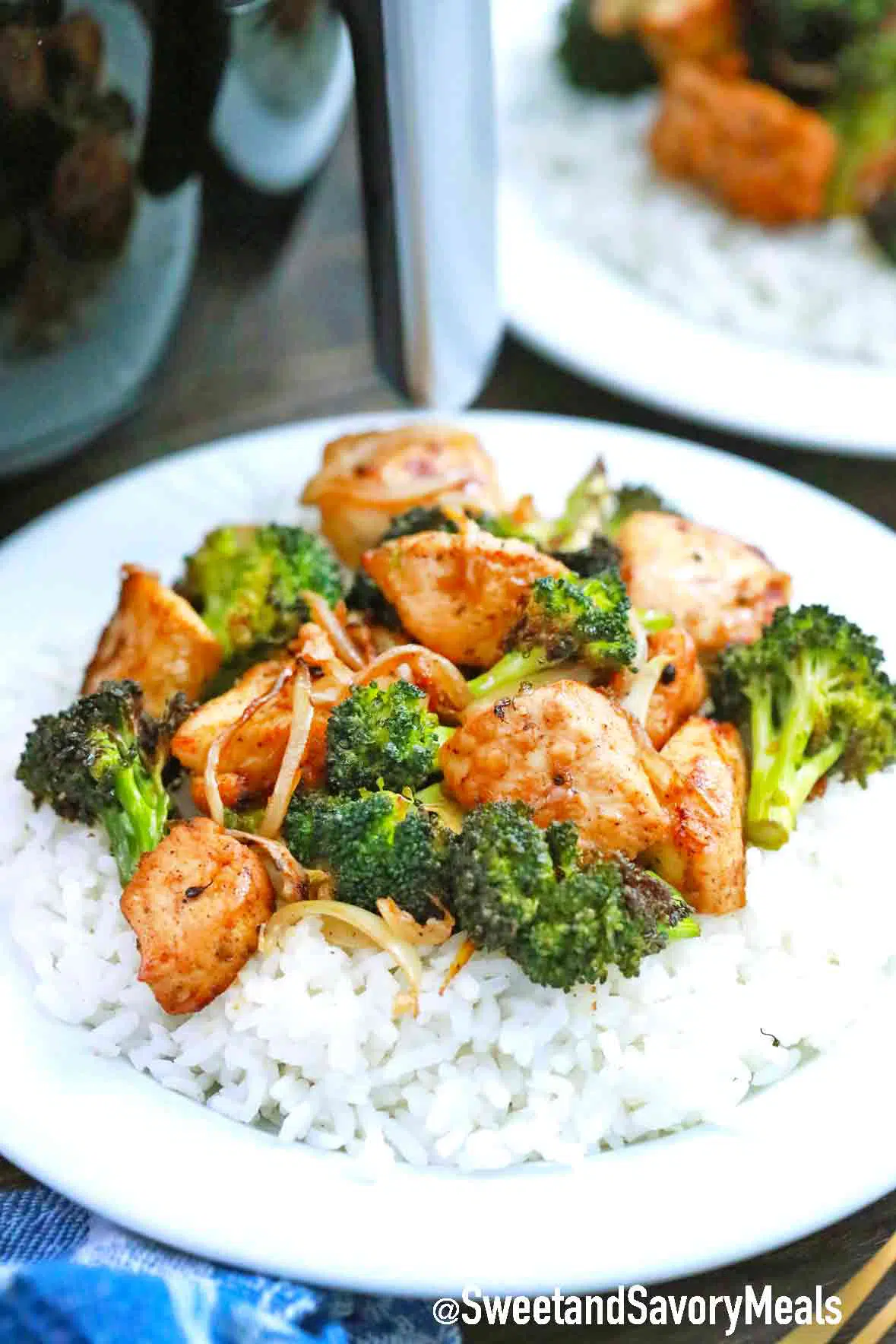 Enjoy these fantastic baked potatoes made with an air fryer. The skin is crispy and a bit salty, while the inside is wonderfully fluffy.
The best part? It's super quick and easy, much faster than traditional methods. You can add your favorite toppings to make it even more delicious. It's a simple, tasty treat!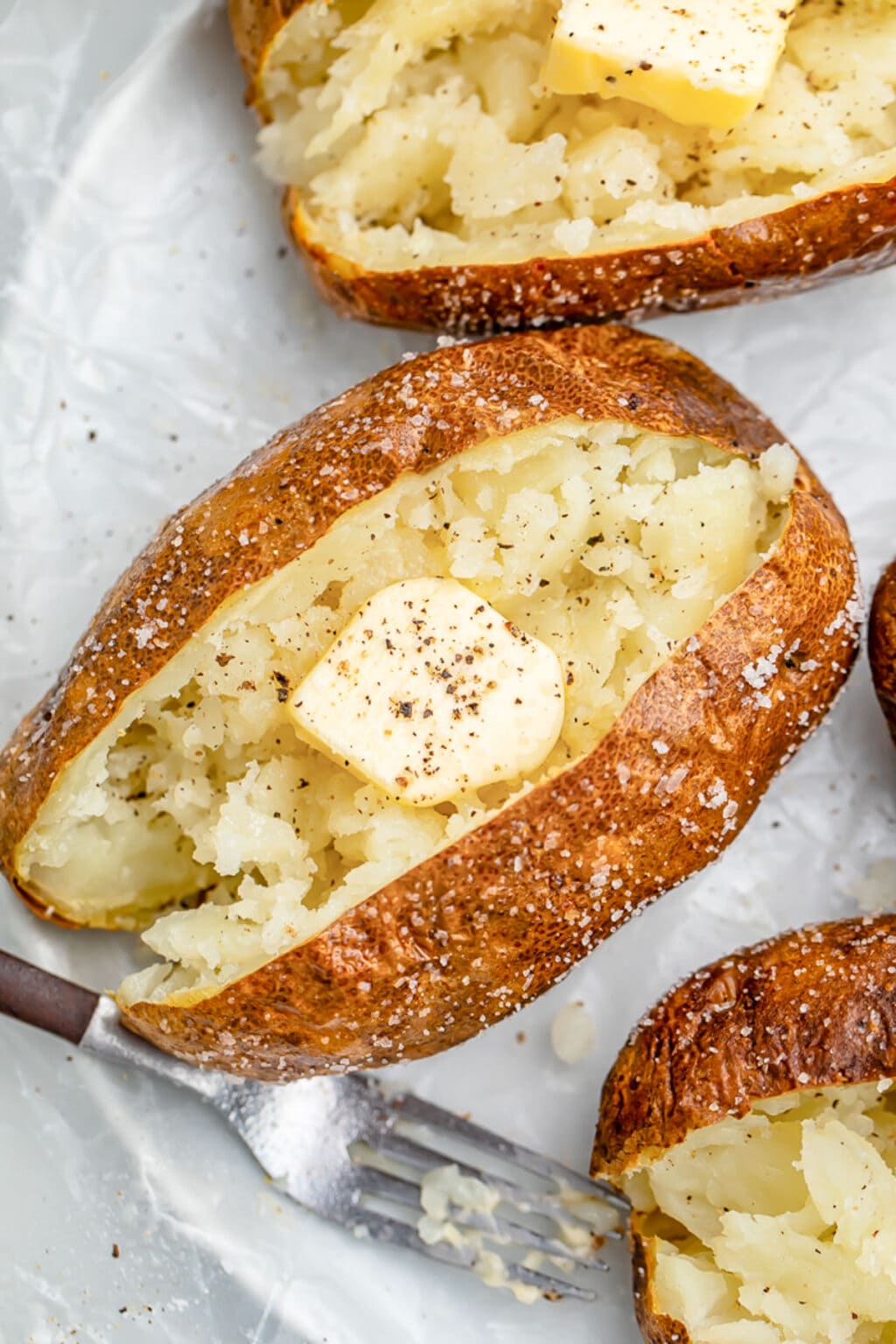 Do you enjoy chicken? Well, you're in for a treat with this Air Fryer Chicken Hibachi! Instead of struggling to make your chicken tasty, your air fryer does the hard work for you.
With simple ingredients and the magic of the air fryer, you'll get a burst of amazing flavor. It's a game-changer for chicken lovers!
If you own an air fryer, you've got to give these Air Fryer Chicken Fajitas a shot. They're incredibly easy to make and have become one of my top picks for air fryer recipes.
Trust me, it's a tasty and fuss-free way to cook up some delicious fajitas!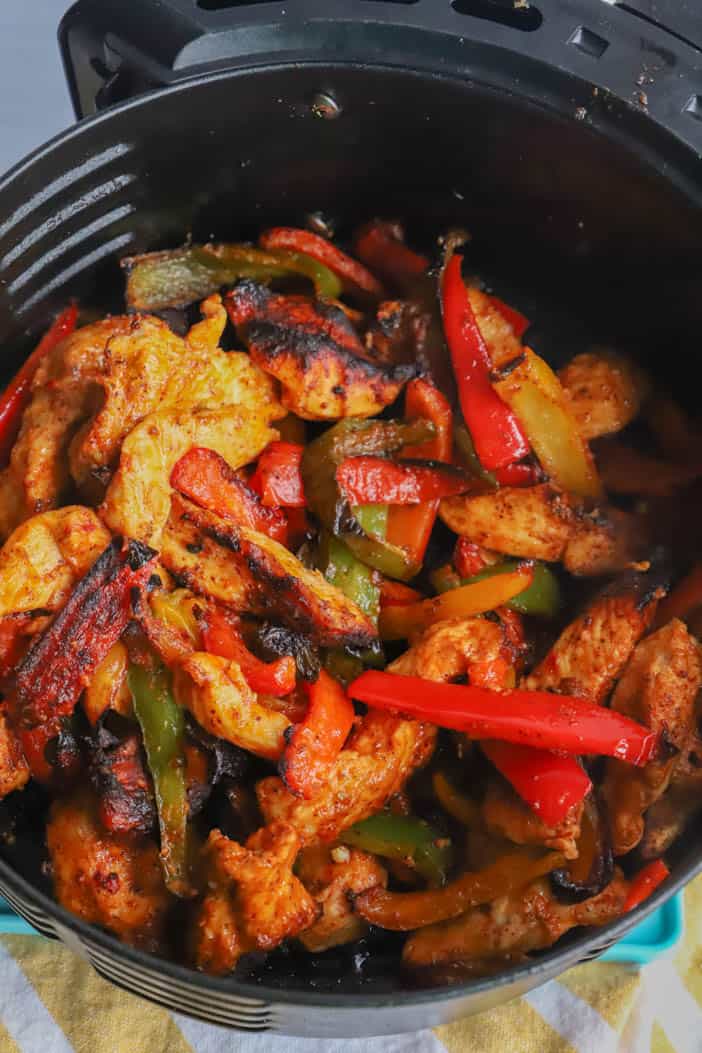 This super-easy recipe ensures you'll cook delicious and juicy chicken breasts in an air fryer.
Just add some tasty herbs and spices for extra flavor. It's like a guaranteed success every time you make it!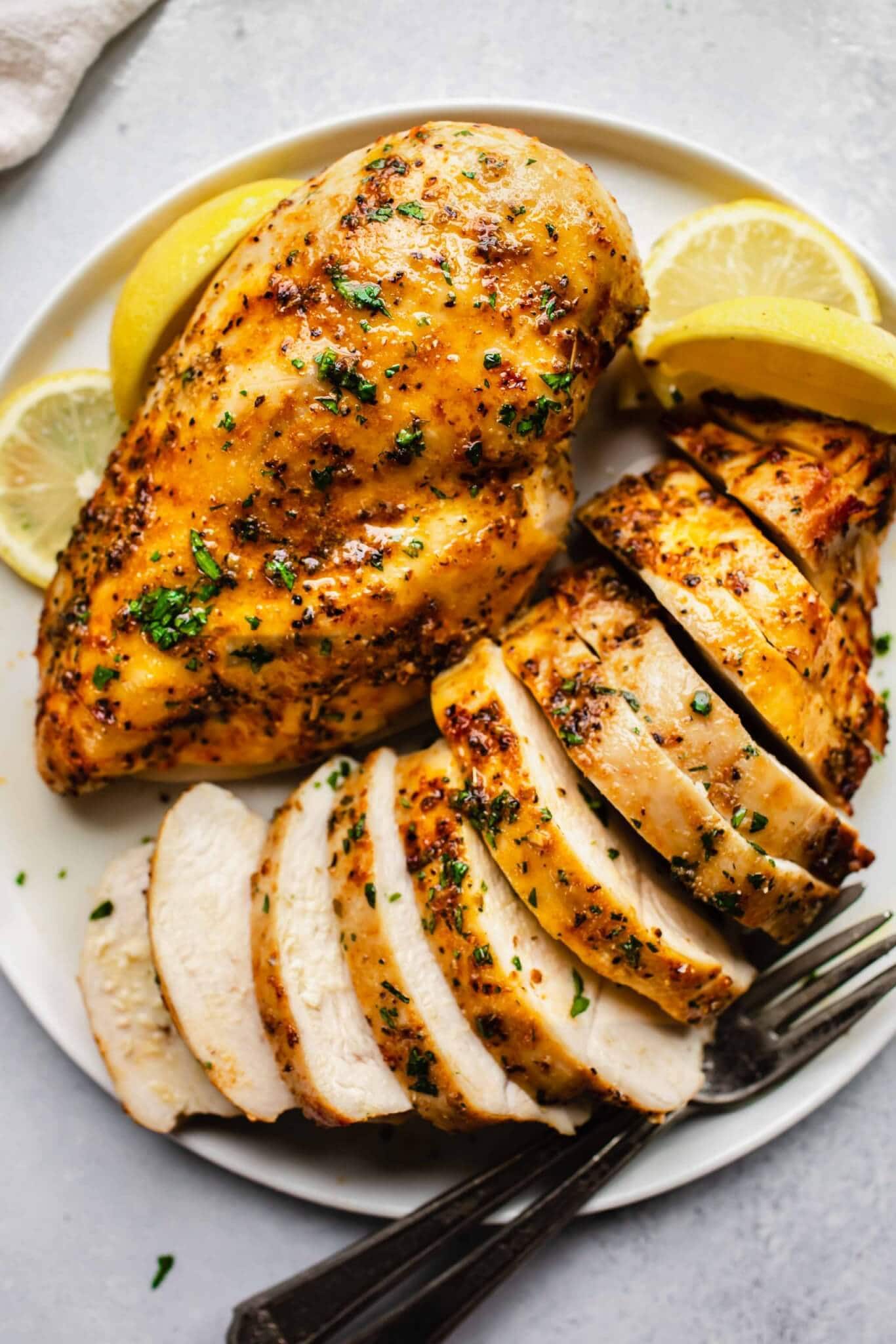 These air fryer chicken bites, seasoned with garlic and parmesan, are incredibly delicious. They're a game-changer for your taste buds!
You won't ever find them boring, thanks to the magical crispiness and flavor that air frying adds. It's like a flavor explosion in every bite.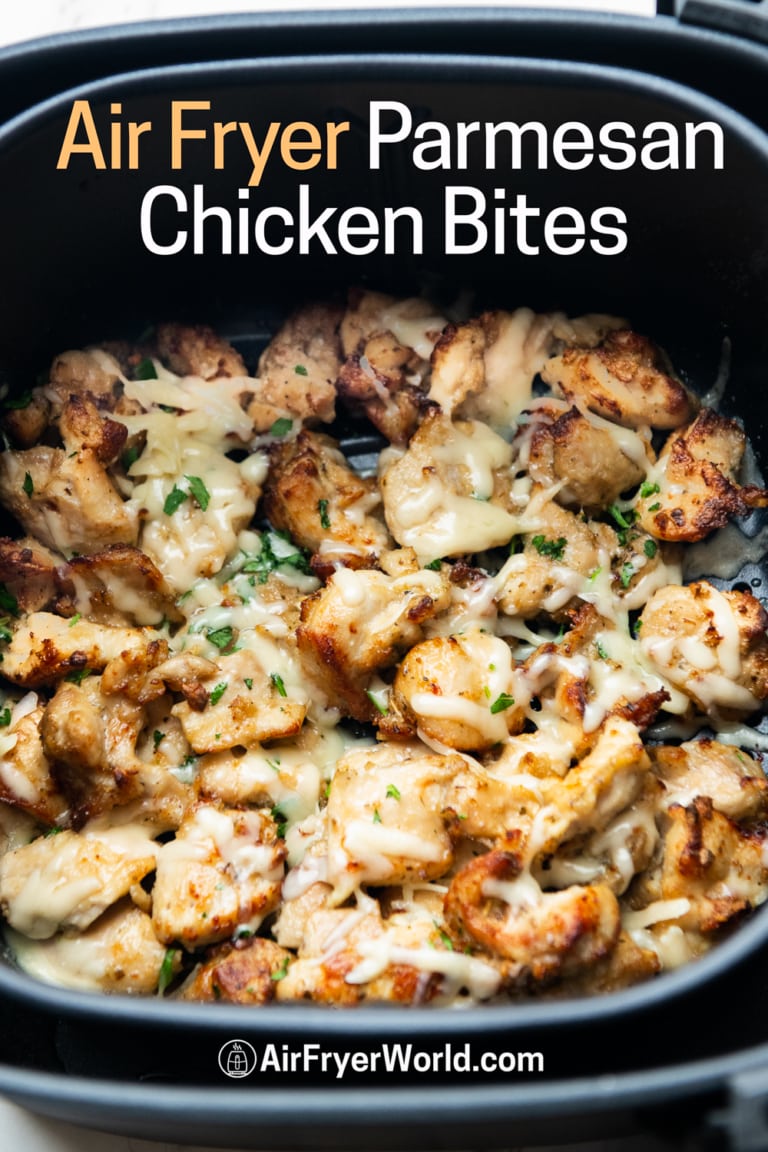 Enjoy a delicious, moist Air Fryer Salmon ready to eat in just 10 minutes.
This simple air fryer recipe is a speedy and fantastic way to prepare salmon for any meal. It's quick, easy, and a real crowd-pleaser!
These Air Fryer Stuffed Mushrooms are like little flavor bombs! Imagine plump mushrooms stuffed with a creamy, cheesy mixture, all crispy on the outside.
They're a cinch to make and great for any occasion – whether you're having a casual dinner, hosting a party, or celebrating the holidays. Just pop 'em in the air fryer, and you've got a delicious appetizer ready in no time.
Enjoy the taste of a popular Italian restaurant dish right in your kitchen. These Air Fryer Ravioli are like little crispy, bite-sized treats.
Instead of deep-frying, you use an air fryer with less oil, making them a healthier option. They're incredibly tasty and perfect for parties or as a snack.
Make incredibly tasty chicken fajitas effortlessly in your Air Fryer. The chicken turns out juicy and packed with delicious flavors.
It's a simple and speedy way to enjoy a fantastic meal that will leave your taste buds dancing with joy.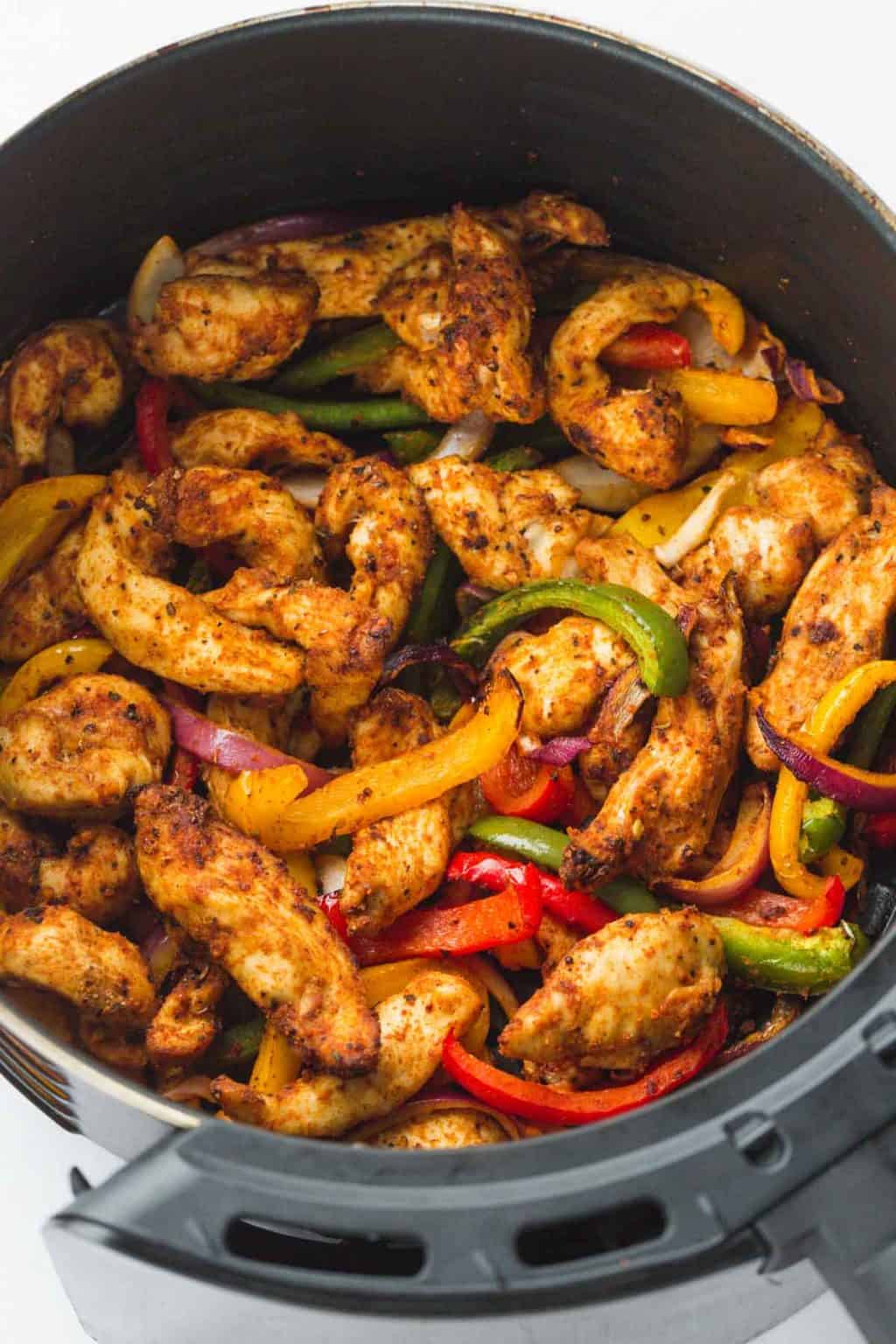 If you're in a hurry and want a tasty meal, try this quick and easy Air Fryer Garlic Parmesan Shrimp.
It's a simple recipe that's bursting with flavor, and it only takes 15 minutes to make. Perfect for those busy nights when you need something delicious in a pinch!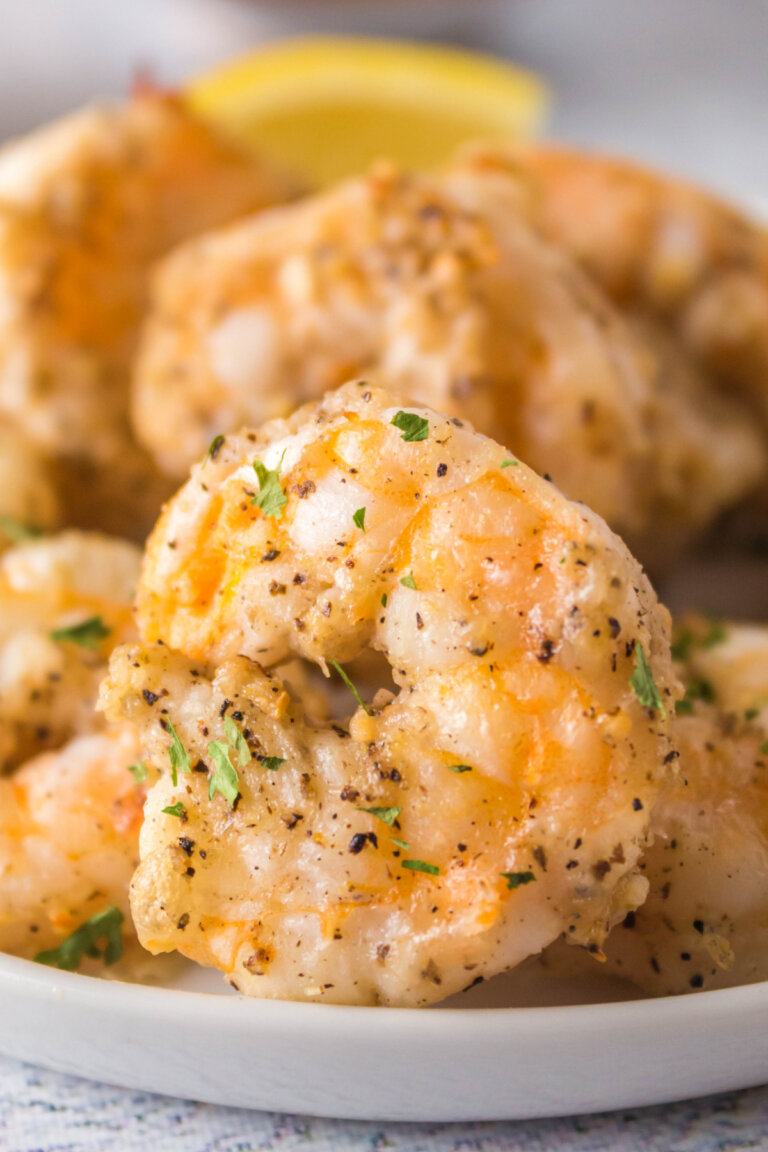 Air Fryer Sausage And Potatoes is like a magic meal maker. It's a quick, tasty dinner or lunch option.
Just toss everything in, and it cooks quickly, making your life easier and your taste buds happy!
Air Fryer Chicken Parmesan is like a magic oven that makes the super crispy, tasty chicken. You take chicken, coat it with breadcrumbs and cheese, then pop it in the air fryer.
It cooks with hot air, not oil, so it's healthier. After a while, you get these amazing crunchy, cheesy chicken cutlets. It's simple, delicious, and feels like a cheat meal, but without all the guilt.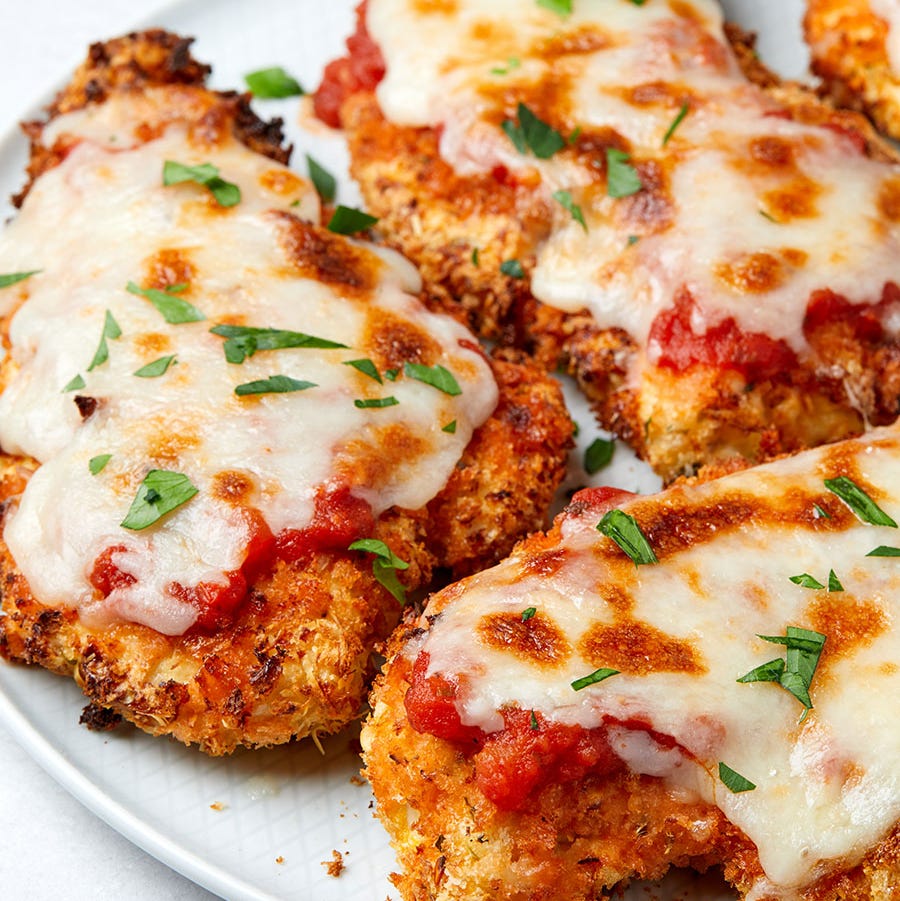 Imagine a simple way to make a delicious meal in just 10 minutes. This recipe uses an air fryer to cook chicken sausage and colorful veggies, making it a perfect choice for a quick and healthy lunch or dinner.
It's full of protein and works for different diets like gluten-free, paleo, and whole30. It's your go-to meal for those lazy days when you want something tasty without much effort.
Air Fryer Whole Chicken is like a magic kitchen gadget. It cooks a juicy and yummy chicken without using the oven.
It's super simple and makes your chicken taste amazing. So, forget the oven and use your air fryer for this fantastic chicken recipe!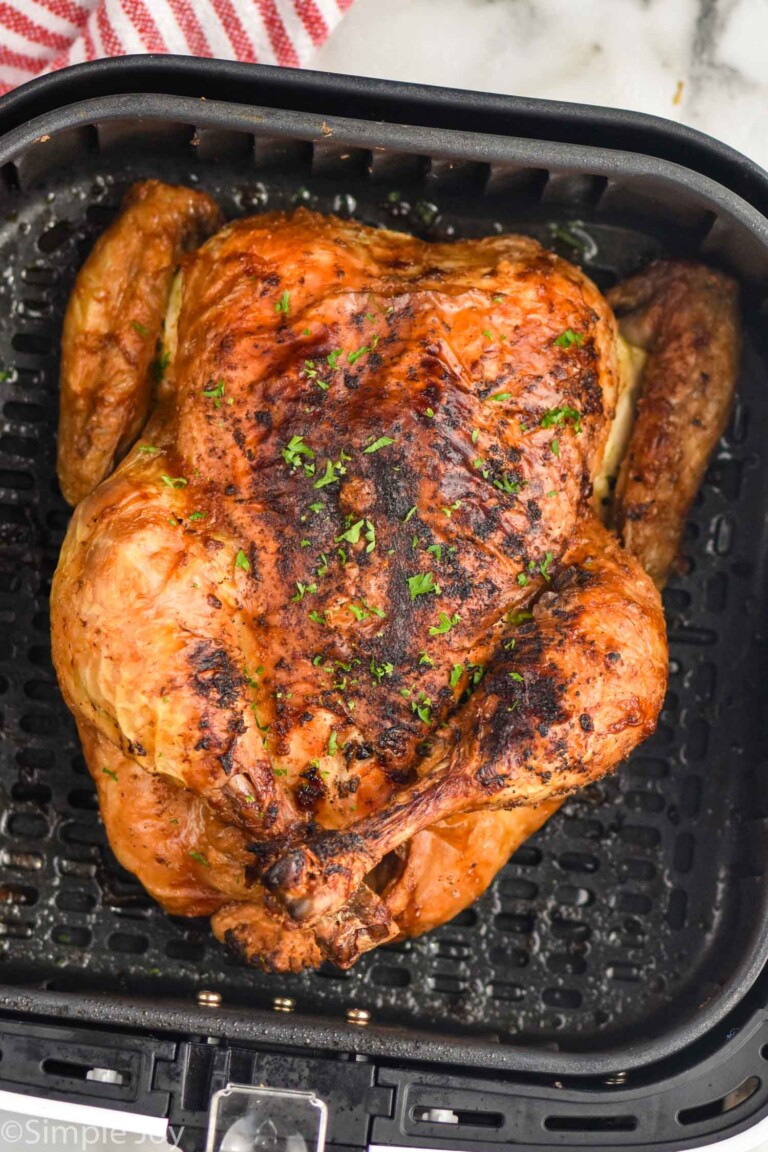 Now comes the important question… Which air fryer meals do you like the most? Please let me know in the comments.
Few more recipe ideas!!!
Want to save this for later? Post these air fryer meals to the "Air Fryer Recipes" OR "Healthy Recipes" Board!