Whipping up sweet treats just got healthier with our air fryer dessert recipes! Imagine biting into warm, gooey brownies or savoring a slice of low-calorie cheesecake, all made right in your air fryer. These healthy dessert recipes are not only a breeze to make but also kind to your waistline. Join us as we explore the world of low-calorie desserts that promise indulgence without guilt.
In our cozy corner, we're all about guilt-free treats.
Let's turn our air fryers into magic ovens, baking up low-calorie dessert recipes that keep us smiling without the sugar rush.
Imagine soft brownies, chewy homemade cookies, and delicious lava cakes you can enjoy without a second thought.
These healthy air fryer dessert recipes are quick, easy, and so good, that even the pickiest eaters will come back for seconds.
Perfect for anyone looking to indulge smartly, our air fryer recipes are not just tasty; they're your health partners, making dessert time a joy for everyone, including those watching their sugar.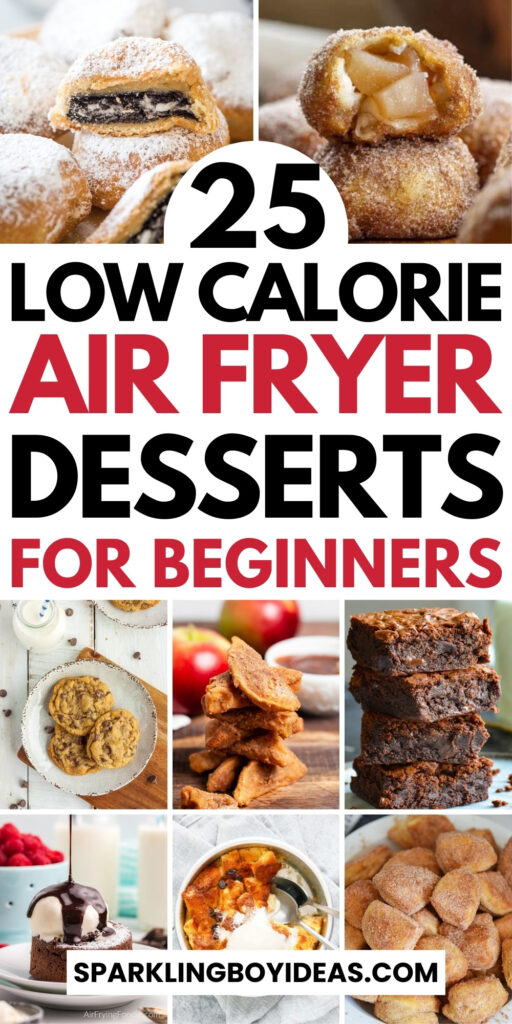 Easy Low-Calorie Air Fryer Dessert Recipes
Ever had one of those days when you crave something sweet but can't deal with the heat of the oven or the guilt that comes after?
Well, the air fryer is your new best pal for whipping up some chocolate chip cookies.
These Air Fryer Chocolate Chip Cookies by Sustainable Cooks aren't just any cookies; they're made with your health in mind.
Imagine biting into a warm, soft cookie, the chocolate chips melting just so.
And guess what? They're part of the low-calorie desserts family, which means you get all the yummy without the worry of too many calories.
That's right, we're talking about a healthy dessert recipe you can indulge in without a second thought.
Who said healthy dessert recipes had to be boring? This healthy snack is fun to make and even more fun to eat – Air Fryer Apple Fries by Amanda's Cookin.
Slice up some apples, toss them in the air fryer, and voila, you've got yourself a low-calorie treat that's quick and delicious.
Dunk them in caramel sauce or a peanut butter dip for an extra layer of yum.
It's all the fun of healthy desserts with a side of creativity.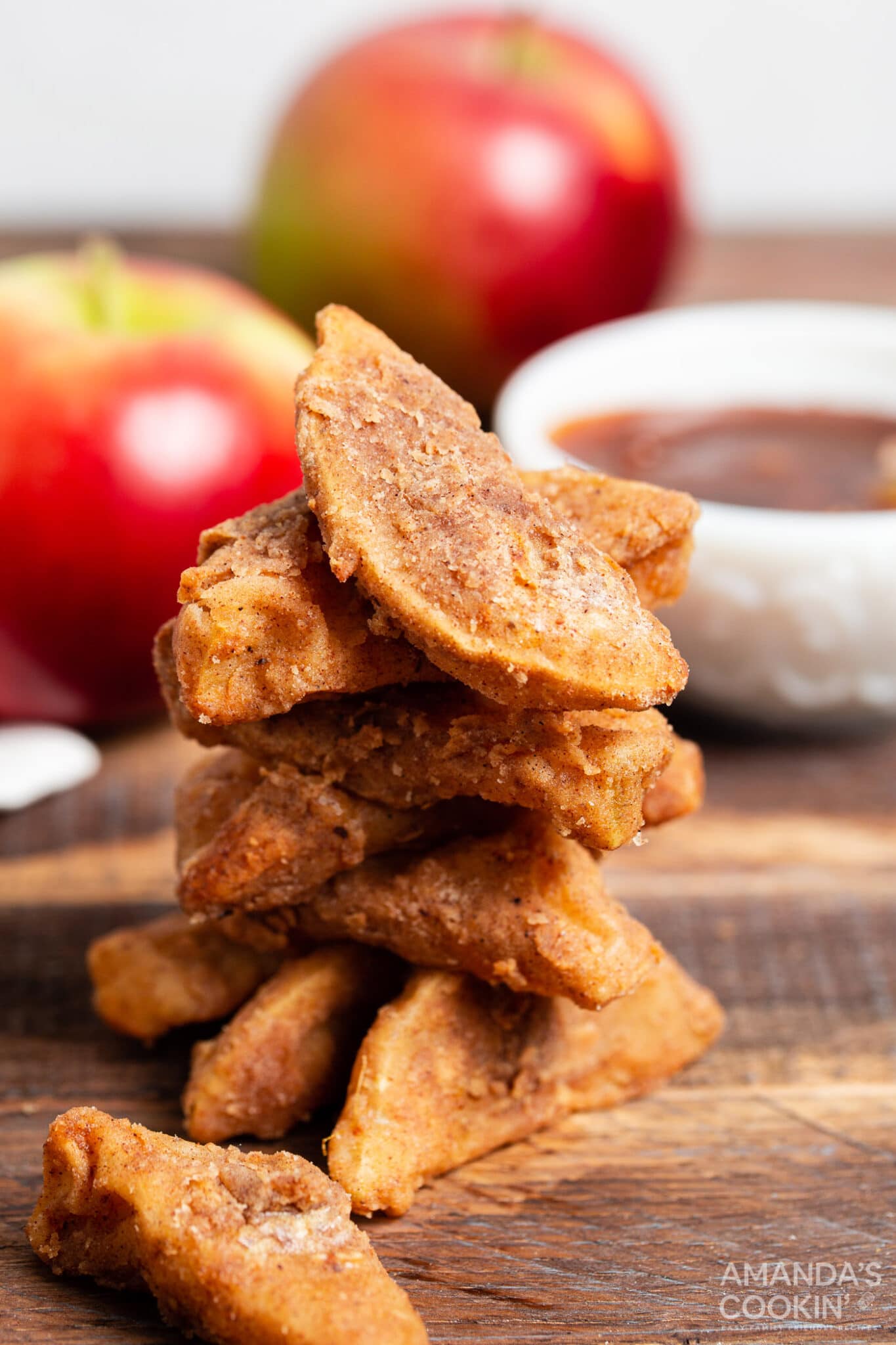 For all you chocolate lovers, here's a low-calorie dessert that's going to rock your world – the Air Fryer Lava Cake by Air Frying Foodie.
This isn't just any cake. It's a healthy cake recipe that flows with molten chocolate goodness, all while keeping things light and low fat.
And the best part? It's a breeze to make. This is one of those healthy dessert ideas that's bound to become a repeat offender in your kitchen.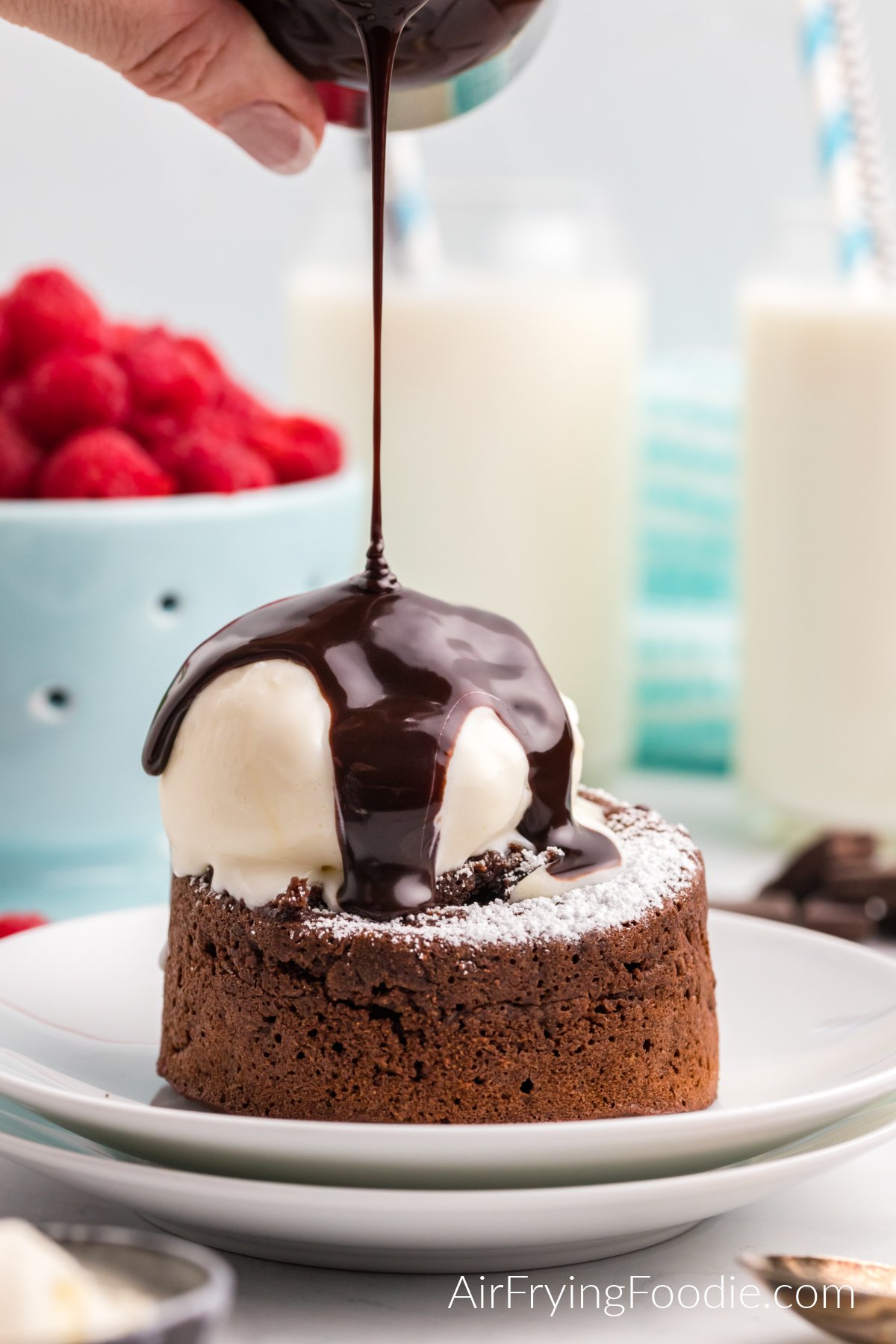 If you're a brownie fan but not a fan of the calories that come with it, you're going to love this.
Say hello to Low-Calorie Air Fryer Brownies by Foodies Terminal – your low-calorie brownie fix that doesn't skimp on that decadent, fudgy texture.
These healthy brownie recipes are a game-changer, especially if you've got an Instant Pot with an air fryer lid.
Plus, they come with a healthy low-calorie dessert recipe that'll make sure you stay on track with your wellness goals.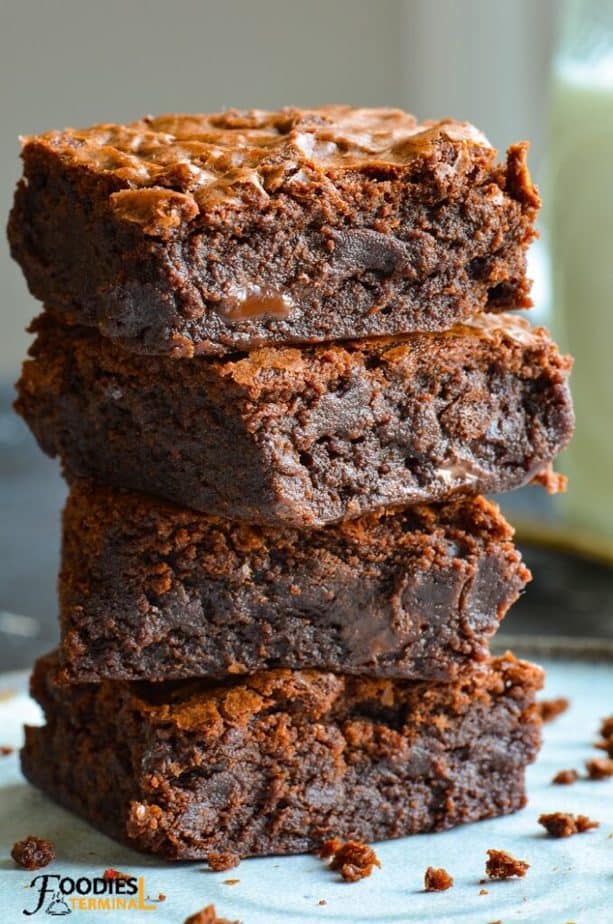 Ending on a sweet note, let's talk about a classic – Air Fryer Bread Pudding by Kitchen At Hoskins.
It's easy healthy dessert recipes like this that make you wonder why you ever bothered with complicated baking.
With a handful of ingredients, you can have a low-calorie pudding recipe that's as comforting as it is tasty.
And for those ice cream lovers, a dollop of low-calorie ice cream on top makes it the ultimate healthy treat.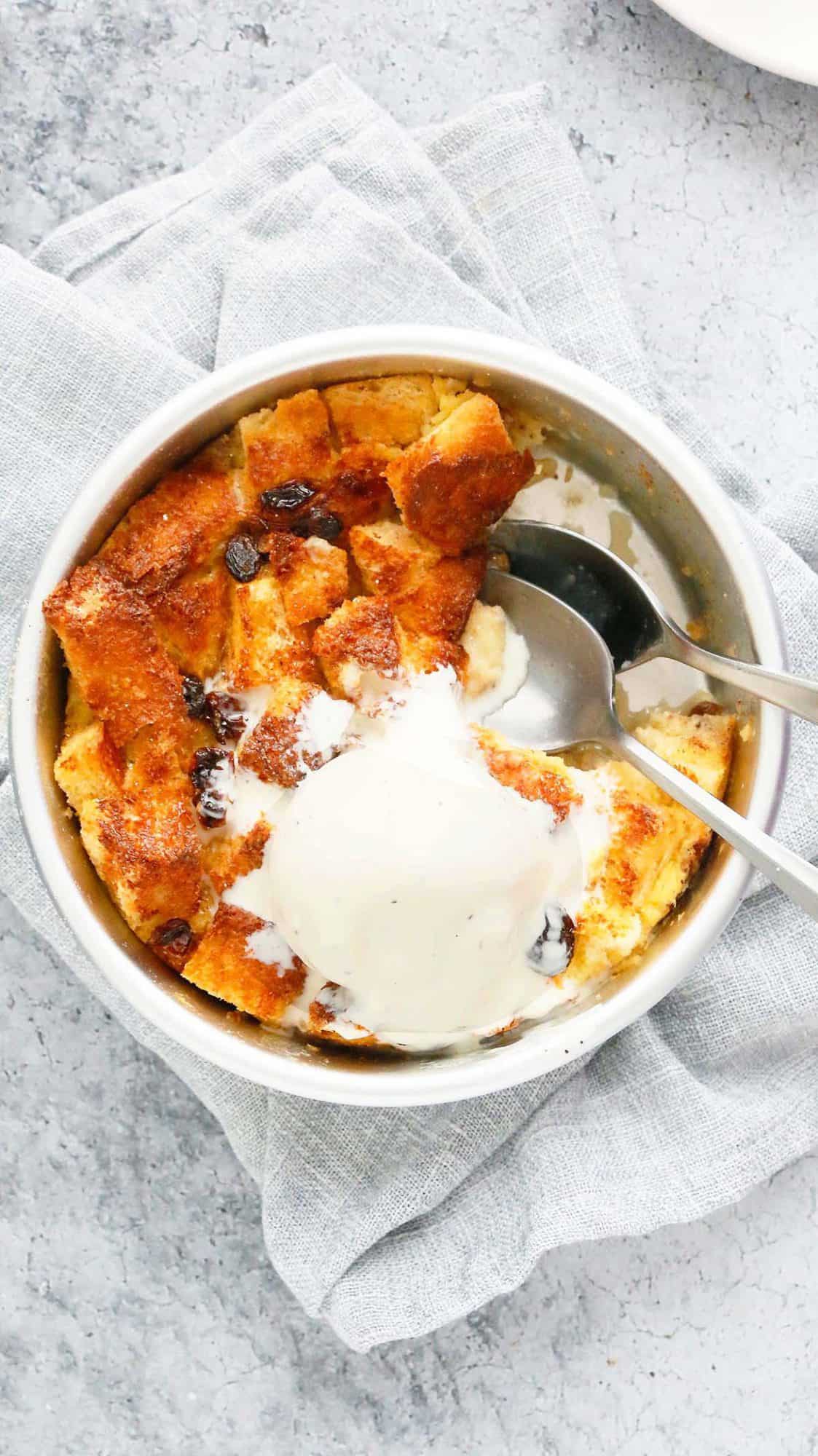 Have you ever dreamed of making the perfect cheesecake?
Well, the air fryer is about to make that dream come true, and it's as easy as pie.
This Homemade Air Fryer Cheesecake by The Travel Palate is a nod to the classic New York style, with a rich, creamy center and a buttery graham cracker crust.
It's the kind of low-calorie cheesecake recipe that's forgiving to first-timers and a joy for the pros.
Dessert lovers, get ready for a slice of heaven that's high on taste and low on fuss.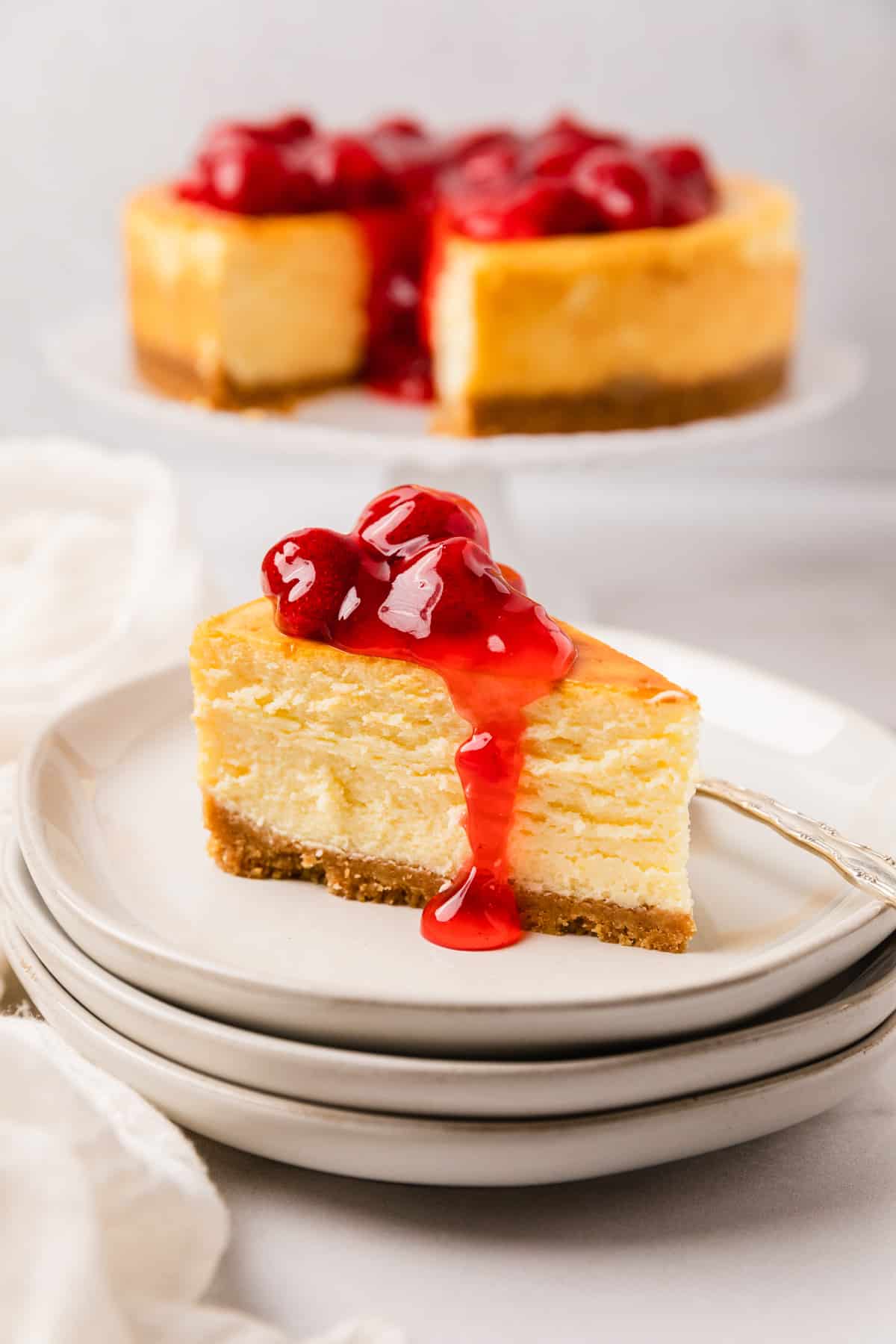 Imagine donut holes that you can whip up on a whim, perfect for turning any day into a special occasion.
These Air Fryer Donut Holes by Finding Zest are just the ticket for a quick, delightful treat.
Pop open some canned biscuits, and you're halfway there to create a dessert that's sprinkled with cinnamon sugar and tastes like a hug.
They're a fuss-free luxury, a healthy sweet snack that's so tempting, that you'll be making them on repeat.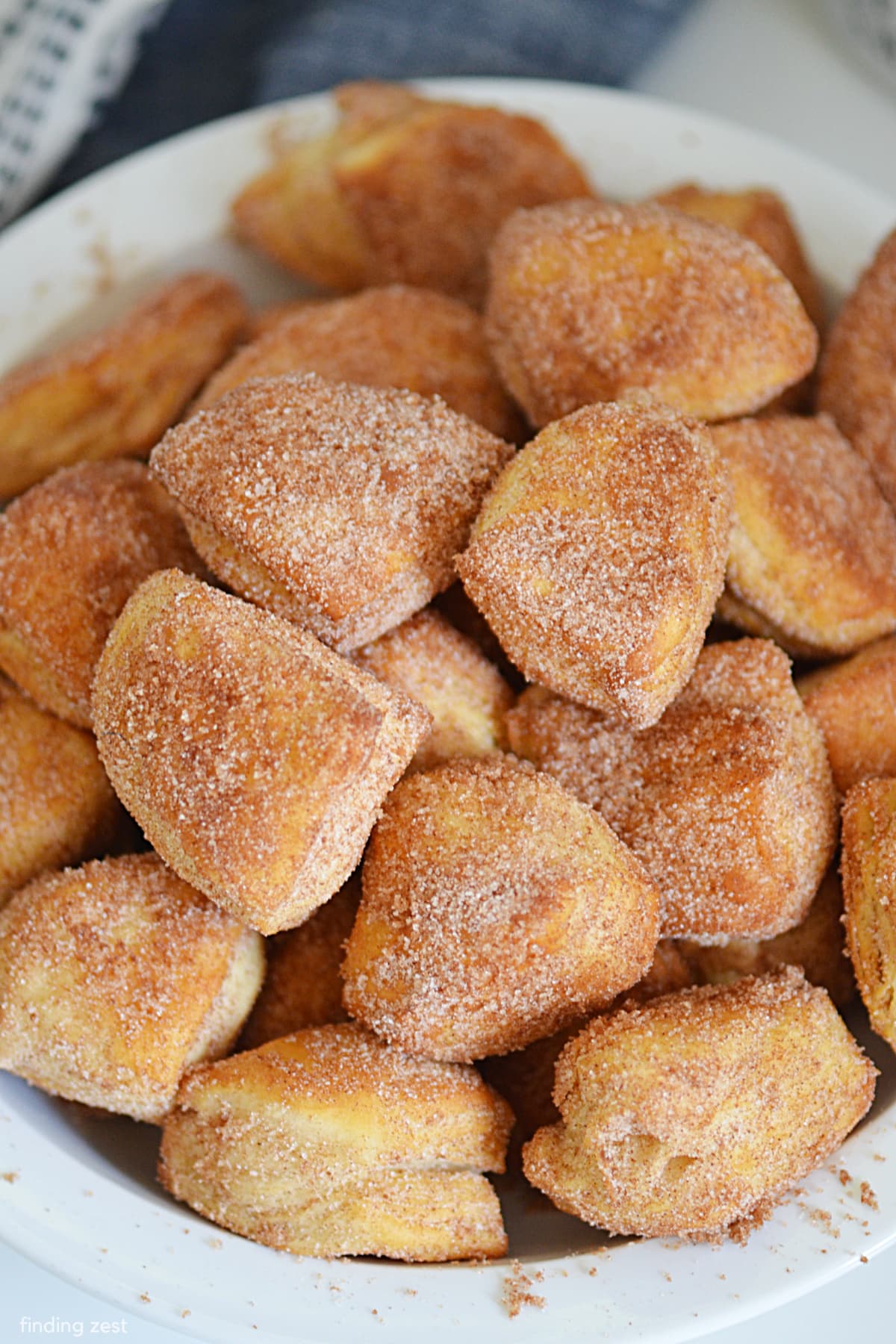 Craving that carnival taste without the calories?
Air Fryer Oreos by Courtney's Sweets are your at-home ticket to that indulgent treat, minus the deep-fried guilt.
It's a super simple air fryer dessert recipe that turns a classic cookie into a warm, gooey delight.
This is the kind of creative healthy dessert recipe that brings out the fun in function, giving you a whimsical treat without the oil slick.
For something a little different, try these Air Fryer Strawberry Cheesecake Wontons by Air Frying Foodie.
Think crab Rangoon but with a dessert twist, filled with a creamy cheesecake and strawberry filling, all wrapped up in a crispy wonton shell.
They're golden brown, they're sweet, and they're utterly irresistible. It's a low-calorie dessert innovation that's sure to get amazing reviews from friends and family.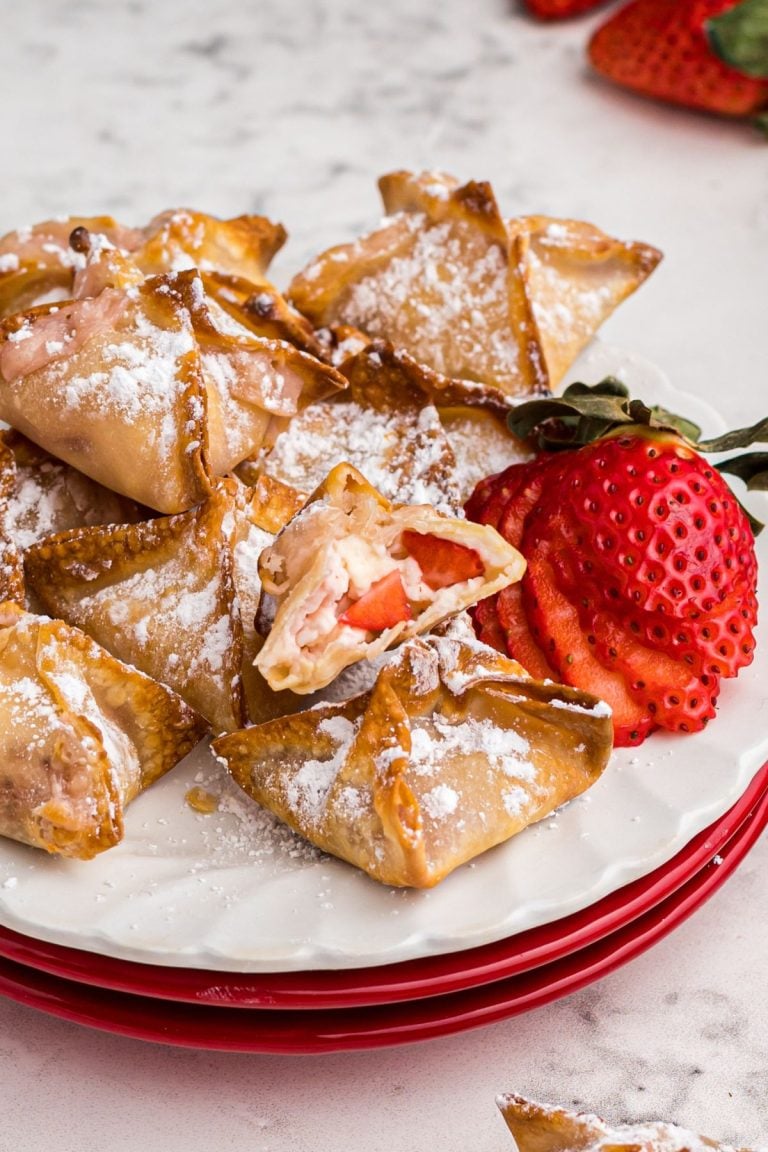 These Air Fryer Apple Pie Bombs by I Am Baker are like little parcels of joy, with biscuit dough stuffed with apple pie filling, air-fried to perfection, and then rolled in a mix of sugar and apple pie spice.
It's the healthy apple crisp alternative that'll make you feel all warm inside.
These bite-sized desserts are the epitome of easy healthy desserts—simple, satisfying, and oh-so-shareable.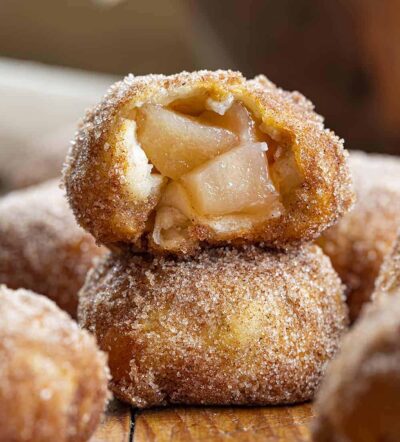 These Air Fryer Cinnamon Apples by Food Banjo are proof that healthy sweet snacks can be quick, easy, and utterly delicious.
In just 10 minutes, you can transform simple apple slices into a cinnamon-spiced treat.
Just imagine those apples getting all cozy with brown sugar and cinnamon in the air fryer, turning into a warm, caramelized treat.
Top them off with a scoop of ice cream, and you've got yourself a low-calorie dessert that's big on flavor and comfort.
Who knew your air fryer could double as a bakery?
This Air Fryer Lemon Cake by Fast Food Bistro is a revelation – a sweet, moist lemon cake recipe, bursting with the freshness of lemon in every bite.
And it's ready in less than 30 minutes!
Sure, it's a tad smaller, but each slice is a perfect balance of tang and sweetness.
This healthy lemon cake is a big player in the world of healthy dessert recipes, especially when you're looking for something light and refreshing.
Move over, traditional pies, these Air Fryer Apple Pie Taquitos by Air Frying Foodie are here to steal the show.
It's like having apple pie in a fun, crispy shell, and the fact you can enjoy this healthy dessert year-round. Even better.
It's one of those easy healthy dessert recipes that's sure to become a family favorite, perfect for when you want a healthy sweet treat without the fuss.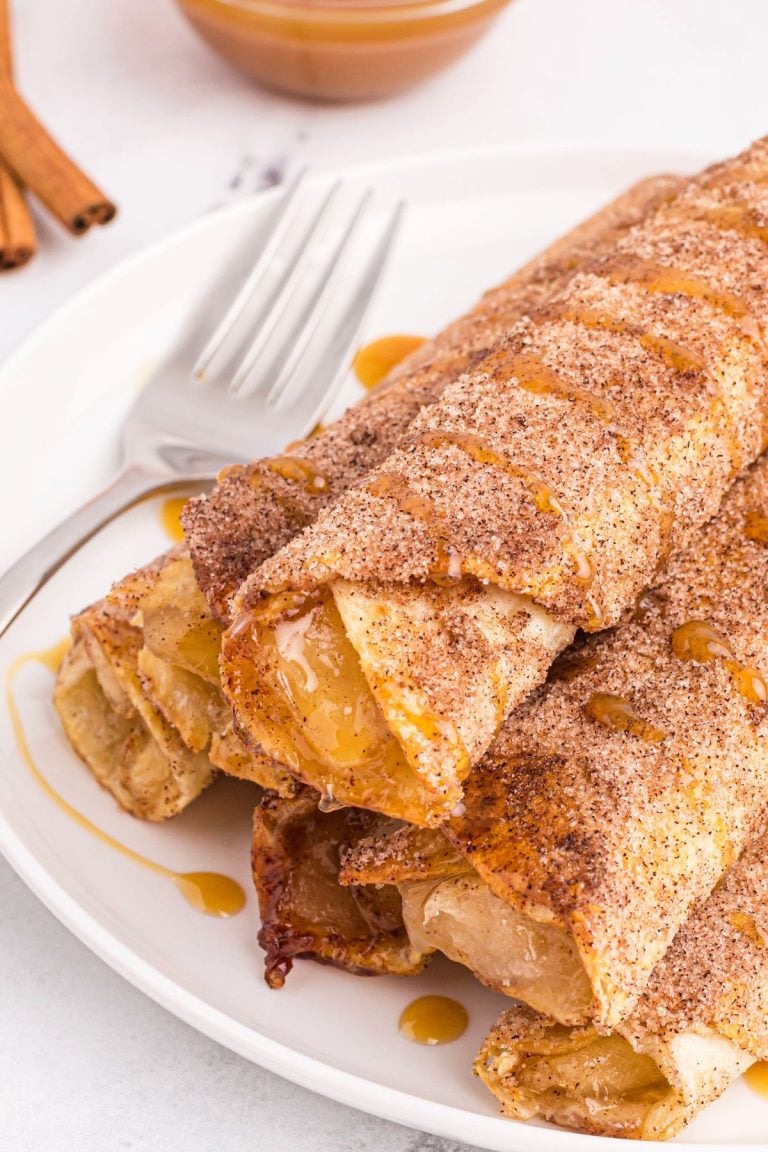 Here's a different take on apples that'll make your taste buds dance – cinnamon sweet and buttery Air Fryer Apples by Lemons And Zest.
They're tender, delicious, and yes, ready in 10 minutes.
This healthy fried apple recipe takes the idea of fried apples and gives it a healthy makeover, cutting down on the butter but not the taste.
They're versatile too – serve them up as a light dessert, a healthy sweet snack, or even as a side dish.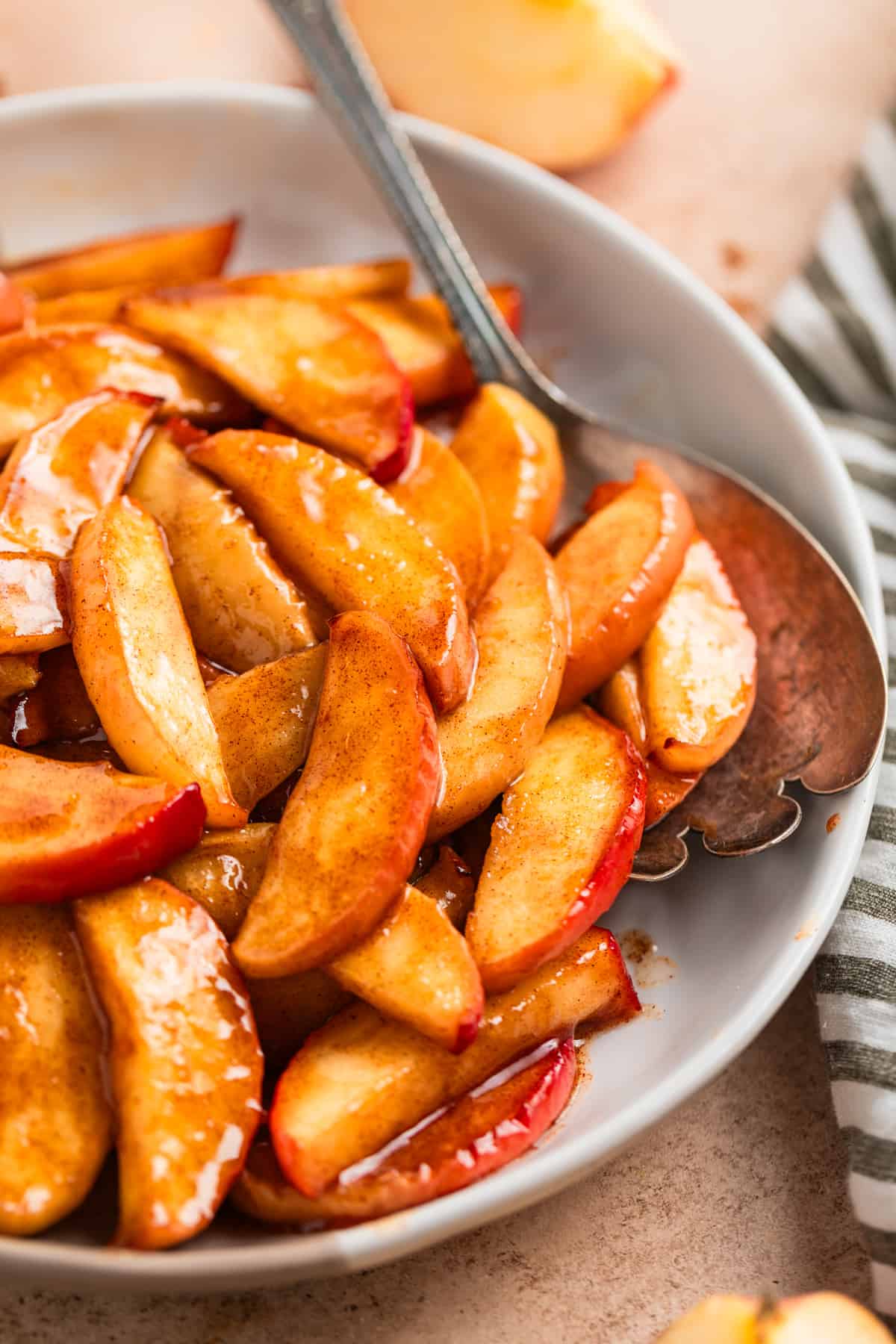 And for those nights when you need a chocolate fix without the hassle, these Air Fryer Brownies by Culinary Shades made from a box mix are your go-to.
Skipping the eggs? No problem. This is a quick air fryer dessert recipe that keeps things simple and easy.
The result? Moist, chewy brownies that you wouldn't believe are low-calorie.
Perfect for when you want to whip up a healthy dessert in a snap.
Imagine the smell of cinnamon and apples wafting through your home.
That's what you get with Air Fryer Cinnamon Apple Rings by Daily Dish Recipes.
These aren't just a quick snack; they're a hug in a bite.
Think of the classic dried apple rings but better – covered in a hug of cinnamon sugar, these rings are the perfect after-school snack for those crisp fall days.
They're quick, they're easy, and they're a healthy sweet that comes with a dash of nostalgia.
Who doesn't love a good food truck find?
Well, now you don't have to chase one down for those Keto Air Fryer Cinnamon Sugar Twists by Stylish Cravings.
Crispy, sweet, and utterly delightful, these twists are a testament to the magic of the air fryer.
They're low-calorie treats that taste anything but.
Get ready to enjoy a treat that's both waistline-friendly and full of flavor.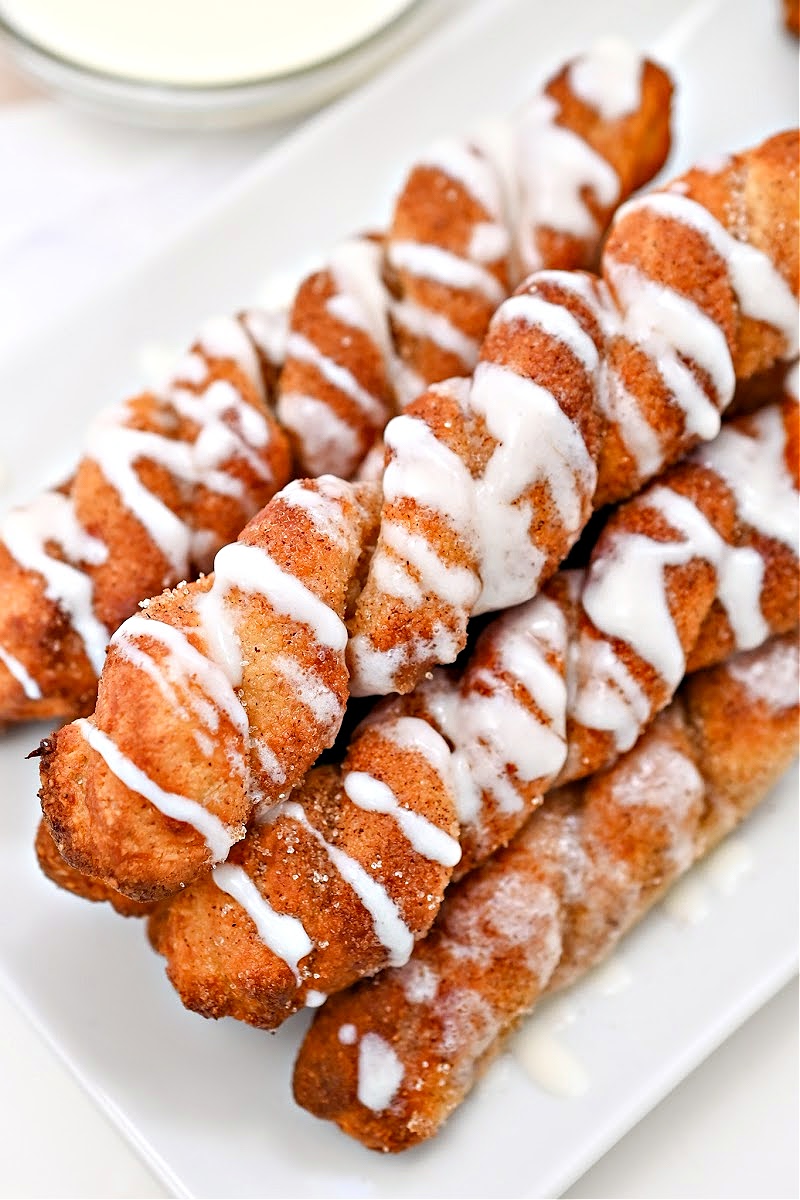 These Air Fryer Churro Bites by The Country Cook are the next best thing.
They're little morsels of joy, rolled in cinnamon sugar and just waiting to make your day.
The dough is a cinch to whip up, and in minutes, you'll have healthy desserts that'll have everyone asking for more.
These low-calorie churro bites are a perfect example of easy healthy desserts that don't skimp on the sweet.
Fall and apples go hand-in-hand, and these Air Fryer Stuffed Caramel Apple Donuts by Recipes From A Pantry are a match made in autumn heaven.
Imagine your favorite fall treat, but healthier, and you've got this recipe.
They're healthy dessert recipes that give you all the indulgence without any of the guilt.
Warm, stuffed with apple goodness, and dripping with caramel – they're a must-make, must-eat, and must-love.
These Air Fryer Apple Turnovers by Emily Fabulous are the perfect example of low-calorie air fryer treats.
If you love apple pie but could do without the fuss, these turnovers are your new go-to.
Made with canned biscuits, fresh apples, and a sprinkle of cinnamon, they're like mini handheld apple pies.
And the best part? No need to heat the oven.
These apple turnovers are a perfect example of healthy sweets for weight loss – easy, delicious, and oh-so-satisfying.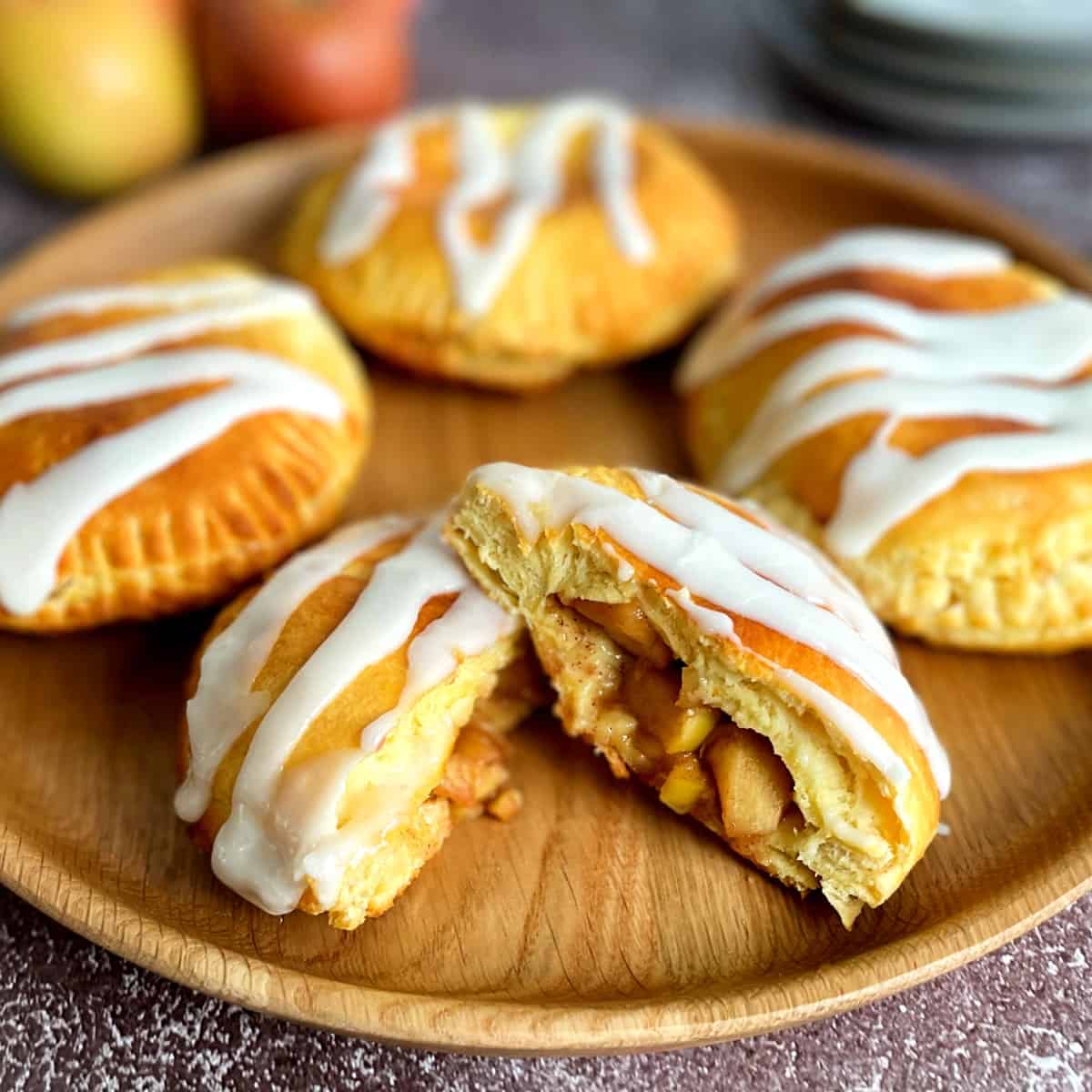 Whoever said you need to spend all day in the kitchen to whip up the perfect chocolate chip cookie hasn't met an air fryer.
These easy Air Fryer Chocolate Chip Cookies by Budgeting For Bliss come out with that dreamy chewy middle and just the right amount of crispy edge that we all love.
They're the kind of healthy afternoon snack that gets the whole family rushing to the kitchen.
Plus, they're just simple enough to make that you won't be looking at a mountain of dishes afterward.
Imagine the warmth of an apple pie merged with the convenience of a sandwich.
That's what these Air Fryer Apple Turnovers by Well Plated are all about.
Flaky puff pastry meets a sweet, caramelly apple center to create a hand-held slice of heaven.
Whether you're starting your day with a sweet twist or capping off dinner with something light, these turnovers are just the ticket.
And, as a bonus, they're easy healthy desserts that won't have you slaving away in the kitchen.
Craving something sweet but not the calories that usually come with it? Air Fryer Bananas by A Southern Soul are your new best friend.
With all the classic flavors of a Bananas Foster, this air fryer dessert recipe brings the taste of New Orleans right to your kitchen, minus the hassle.
It's so simple, that you'll find it hard to believe you're whipping up such a healthy dessert in minutes.
When fall rolls around, it's time for pumpkin spice to take the stage.
And what better way to celebrate than with Air Fryer Pumpkin Spice Donuts by Emily Fabulous?
Forget the oil and mess of traditional frying; these donut recipes are as easy to make as they are delicious.
Made with canned biscuits, they're a no-fuss treat that's perfect for your Halloween party, a Thanksgiving spread, or just because.
Who knew healthy desserts for weight loss could include donuts?
These Air Fryer Apple Hand Pies by The Country Cook are simple, they're delicious, and they scream fall.
With just a handful of ingredients, these mini hand pies are a fuss-free way to enjoy the flavors of the season.
They're quick to prepare, making them an ideal healthy snack for those instant cravings or when you're short on time but still want something special.
Now comes the important question… Which air fryer dessert recipes do you like the most? Please let me know in the comments.
Few more recipe ideas!!!
Want to save this for later? Post these air fryer dessert recipes to the "Air Fryer Recipes" OR "Low Calorie Desserts" Board!