I'm going to share 20 high protein snacks with you today. They're not only high in protein, but also tasty.
Do you want to get in better shape and live a healthy lifestyle? Then make your snacks count by including a high-protein element!
Protein fills you up more than carbohydrates or even fats. You're also less likely to snack on unhealthy treats like donuts and cookies when you're full.
As a result, you won't have to give up your snacks. Just make sure they're high protein snacks.
You'll want to keep these snacks on hand at all times. These BPA-free storage containers are perfect for storing them.
So without wasting any time let's move ahead to our high protein snacks.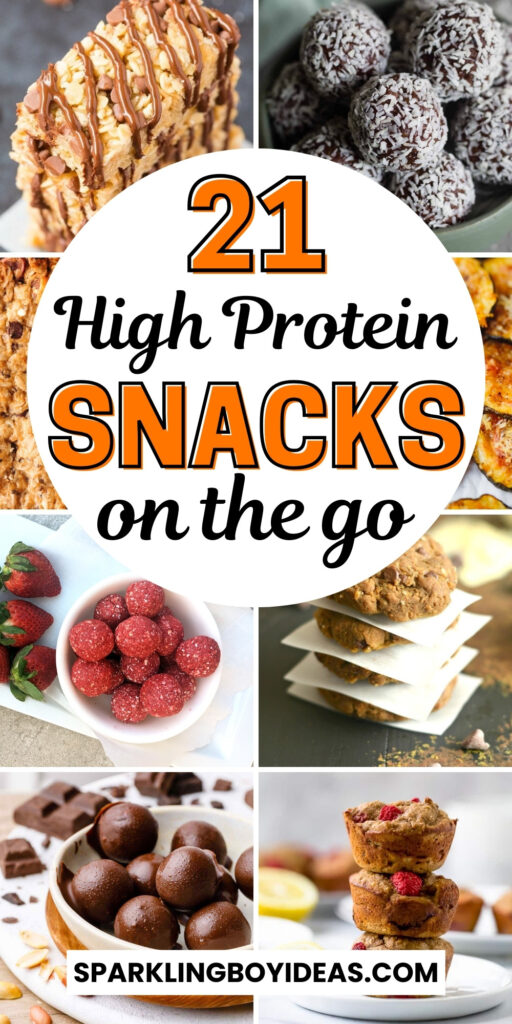 High Protein Snacks
" Affiliate links are provided for your convenience, please read my disclosure for more information."
Buy these recommended products here:
1. Strawberry Protein Balls
If you're looking for a macro-friendly snack or dessert, look no further. These strawberry protein balls are the right balance of protein, carbohydrates, and fat, with 5 g of protein, 5 g of carbohydrate, and 0.5 g of fat. They're also just 44 calories apiece!
2. Chocolate Peppermint Energy Balls
Protein Chocolate Peppermint Energy Balls are a delicious pre-workout or snack option! Healthy ingredients provide protein, carbohydrates, and fats, yet the flavor is delicious!
3. No-Bake Protein Bars
With only four ingredients, you can make your own no-bake protein bars in no time! You'll never buy boxed protein bars again after making these vegan and gluten-free protein bars in only 5 minutes! Under 80 calories for thick, chewy, and tasty snack bars! Sugar-free, low-carbohydrate, and calorie-free.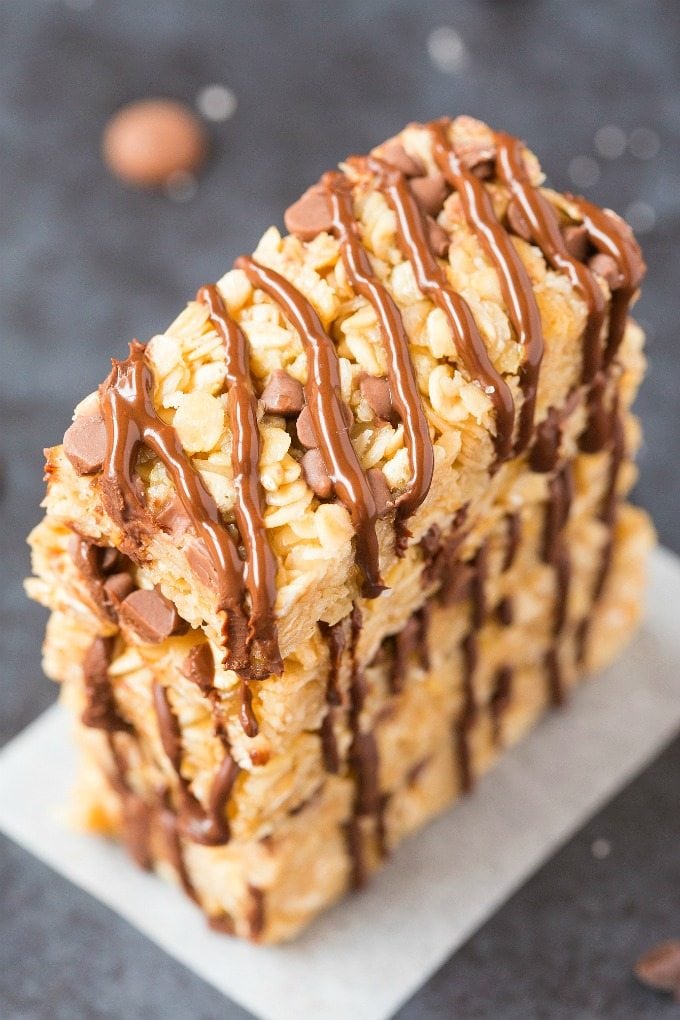 4. Frozen Yogurt Bark
The best healthy snack is Frozen Greek Yogurt Bark with pomegranate seeds, dark chocolate chips, and shredded coconut!
5. Homemade Korean Beef Jerky
You'll want to save this recipe for homemade Korean beef jerky. Korean beef jerky is a healthy snack high in protein and nutrients like iron, zinc, B vitamins, and omega-3 fatty acids that will improve your energy and protect your body from certain disorders.
6. Gingerbread Protein Truffles
These gingerbread protein truffles are the ideal combination of warm gingerbread taste and a delicious protein truffle for a guilt-free Christmas treat.
7. Lemon Raspberry Protein Muffins
9 g of protein per muffin in flourless Lemon Raspberry Protein Muffins! These sugar-free, berry-bursting muffins are perfect for a quick breakfast or post-workout snack!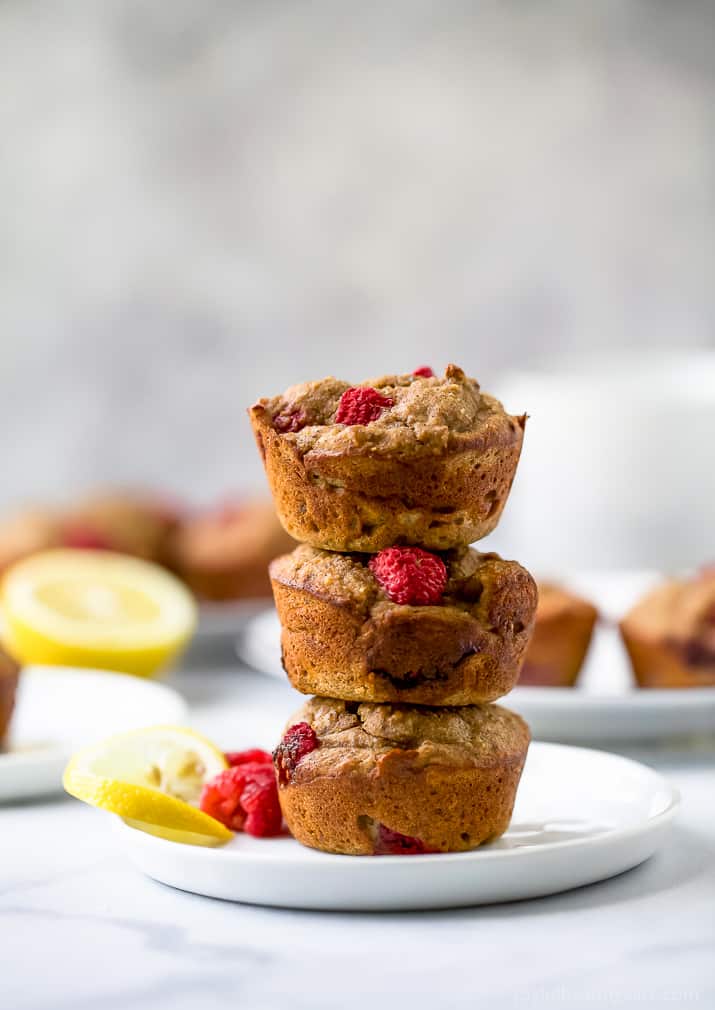 8. Peanut Butter Protein Balls
To make this delicious treat, all you need are six basic ingredients and ten minutes of prep time. Then it's only a matter of freezing them for 30 minutes, dipping them in melted dark chocolate sauce, and then freezing them again for another 30 minutes. That's all there is to it — making a nutritious low-carb treat for the whole family is really that simple.
9. Protein Cookies
These Protein Cookies are made with only 5 ingredients, are naturally sweetened, and are really easy to make! Best of all, this protein cookie recipe is simple to modify to your own dietary and flavor choices.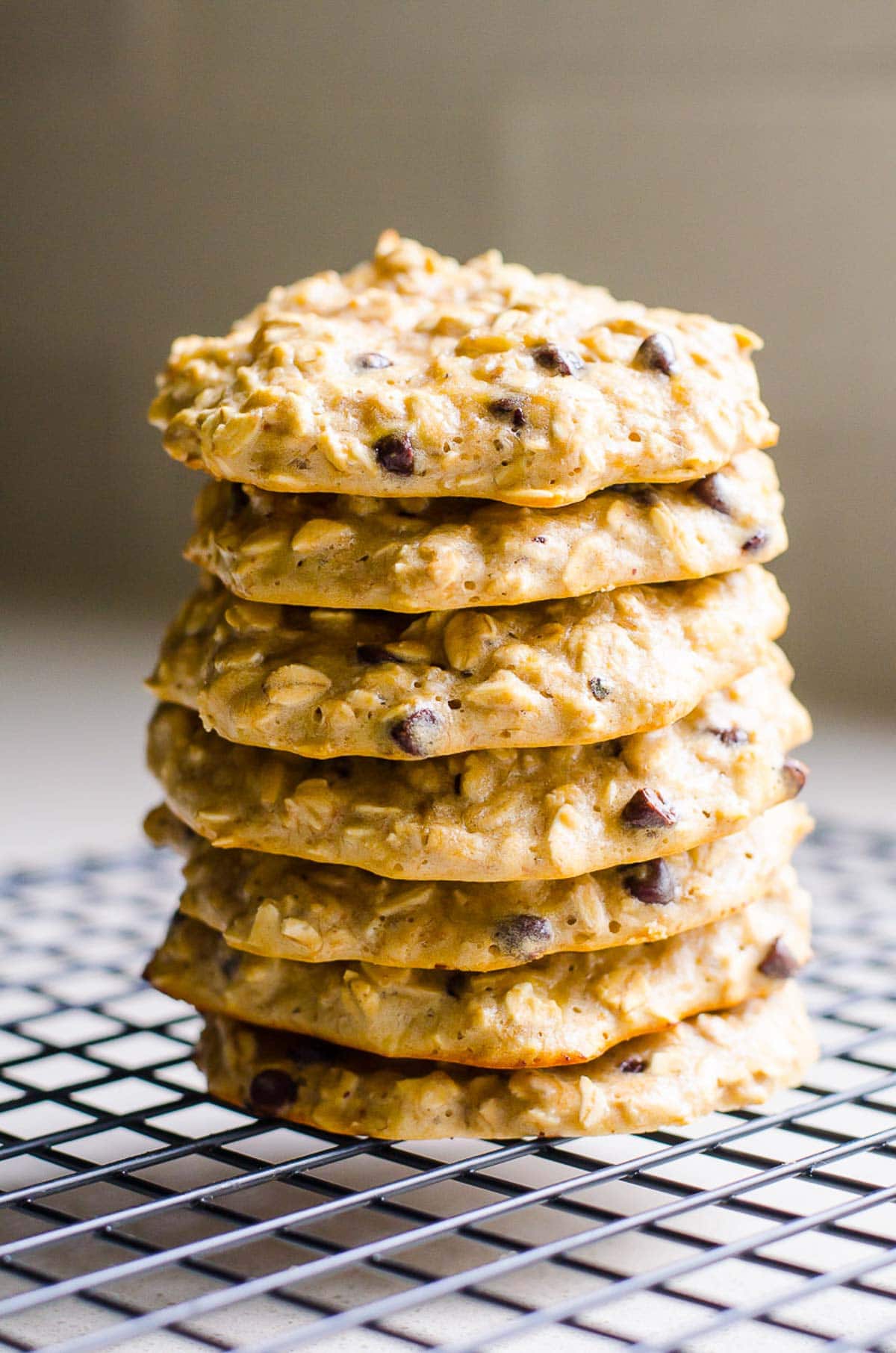 10. Apple Cinnamon Protein Cookies
These homemade Apple Cinnamon Protein Cookies are made with only six ingredients and make a low-fat, high-protein snack, pre-workout or post-workout option, healthy breakfast, or dessert. Each gluten-free and dairy-free handmade protein cookie has 4 g of protein.
11. Chocolate Protein Cookies
Six nutritious ingredients go into these chocolate protein cookies! These delicious snacks are gluten-free, dairy-free, low-calorie, paleo, and vegan, and are layered with chia, flax, peanut butter, and banana. A quick and easy post-workout snack!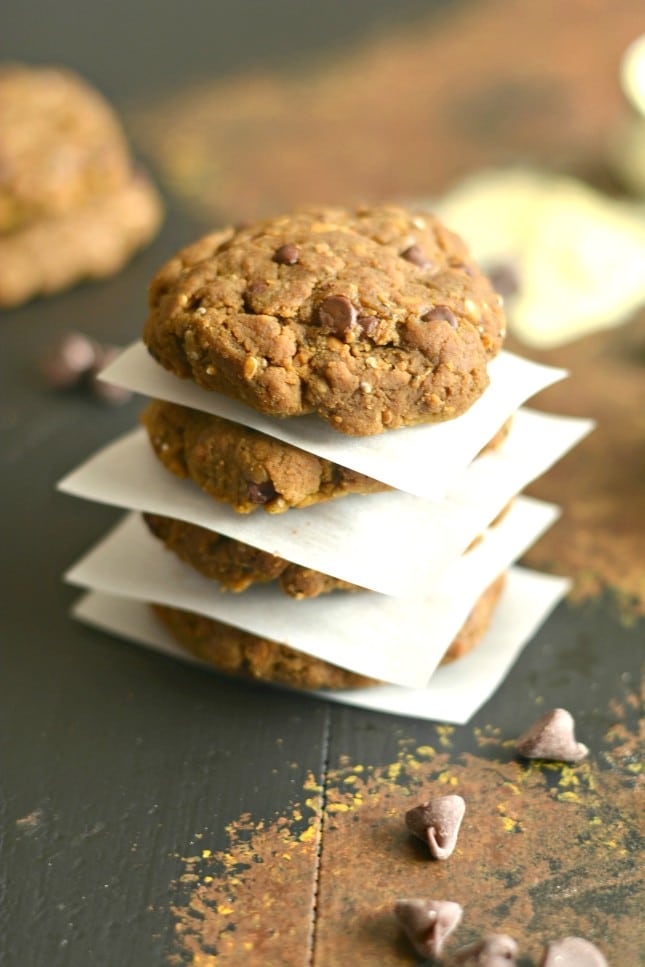 12. Protein Peanut Butter Truffles
Protein Peanut Butter Truffles have only 5 ingredients and are a delicious 100-calorie treat. They include 5 g of protein, making them a nutritious treat that you can feel good about eating.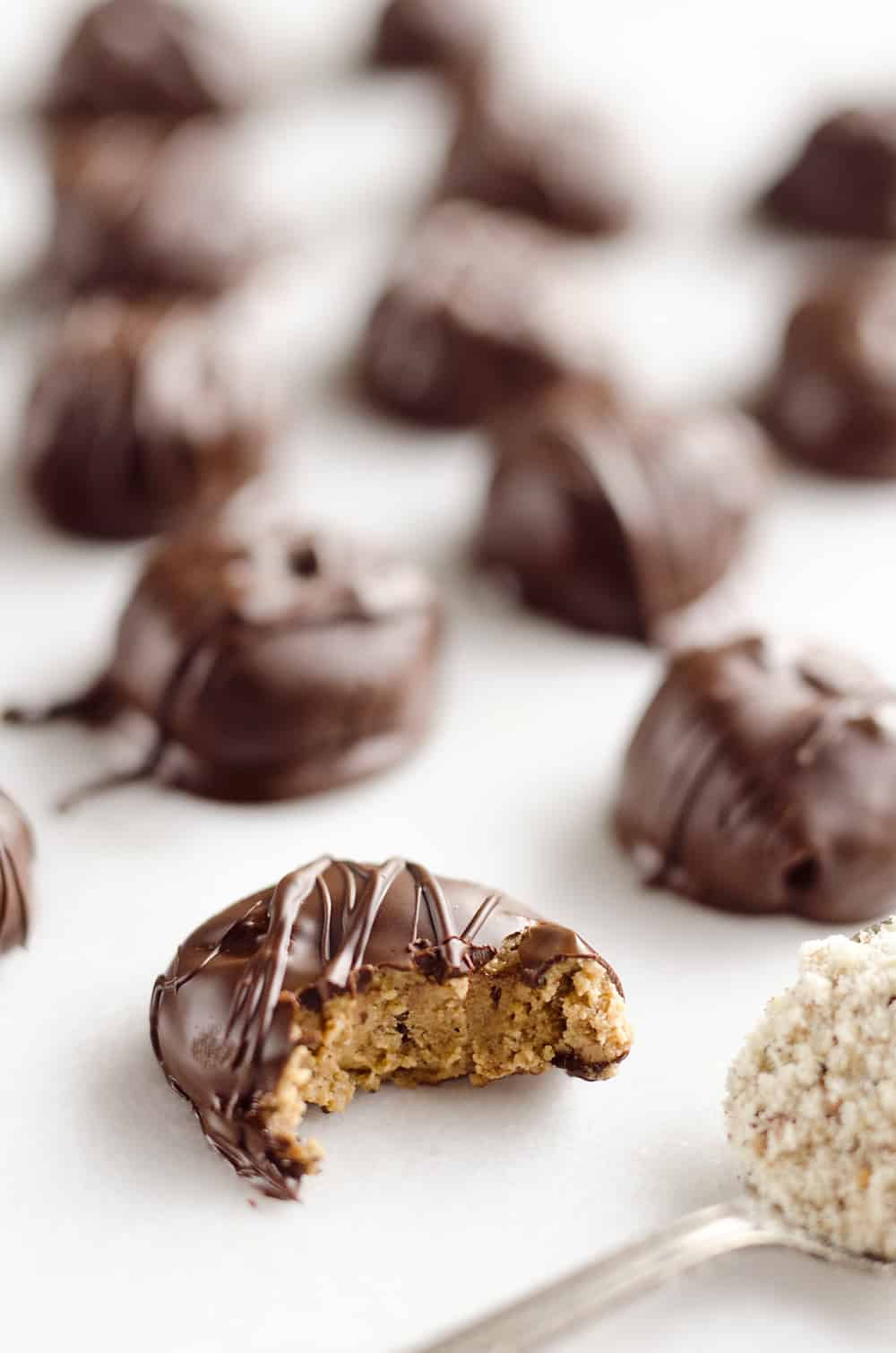 13. No-Bake Energy Bites
These No-Bake Energy Bites are low-calorie snacks made with whole foods. These protein balls will be one of your favorites because they're portable, guilt-free (not that you should ever feel bad about consuming food), energy-boosting, and tasty! This dish will be your saving grace if you're continuously battling an unhealthy eating habit or need to control your sweet desire!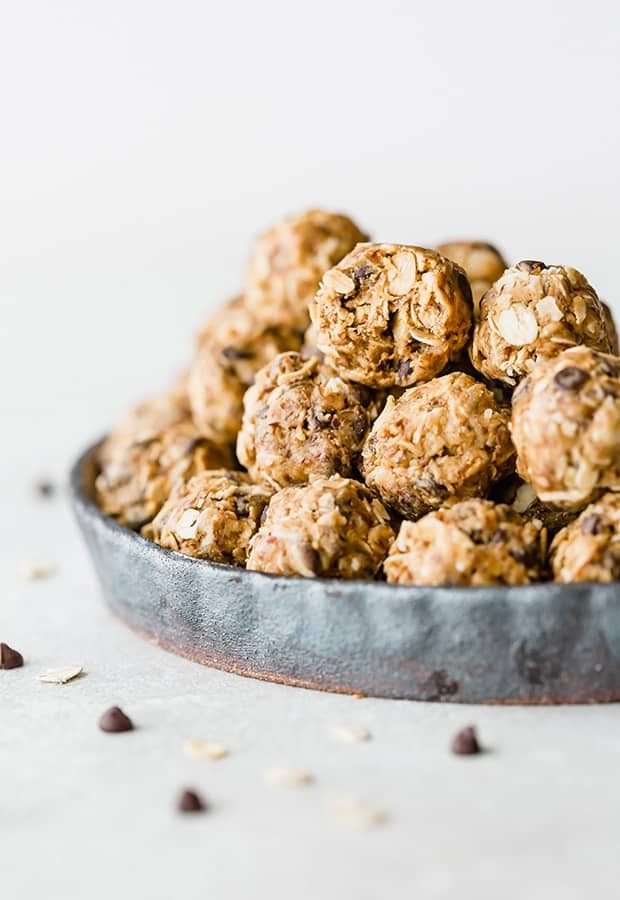 14. Banana Oatmeal Snack Cake
A simple recipe for a fresh banana snack cake. It's nutritious enough for breakfast, too, with no butter, refined flour, or sugar, and just 101 calories!
15. Baked Zucchini Chips
Parmesan Baked Zucchini Chips are a low-carb, Keto-friendly alternative to normal potato chips. They're simple to make, tasty, and low in calories.
16. Classic Deviled Eggs
This recipe for Classic Deviled Eggs is a favorite side dish for brunch, breakfast, or even eating with Thanksgiving dinner.
17. Low Carb Cauliflower Tots
This cheesy & crispy cauliflower tots dish is a low-carb snack for the keto diet. This dish is Low-Cost, Gluten-Free, Keto/Low-Carb, and Super Easy, using Veggies as the main ingredient.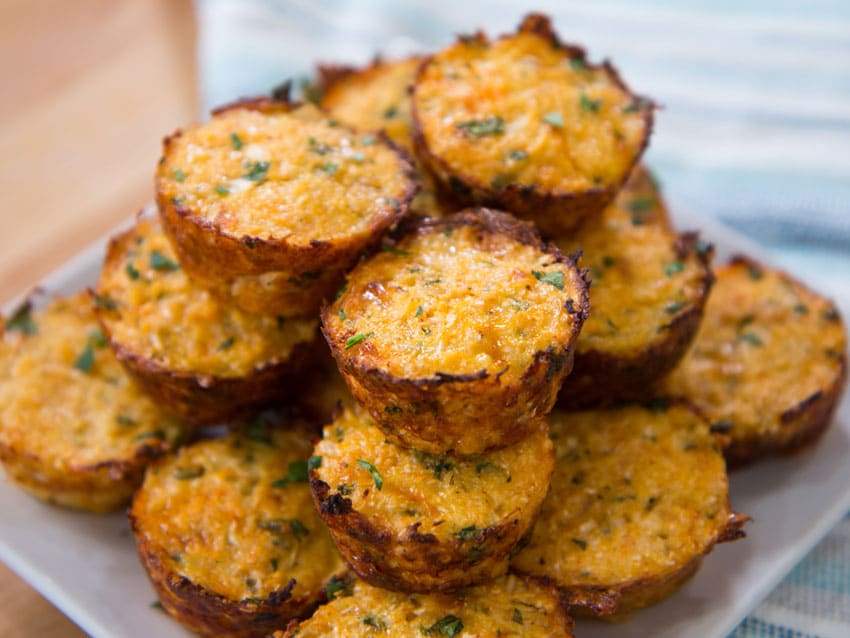 18. Cheeseburger Tots
Cheeseburger Tots are cheeseburger-filled tater tot bites covered with a special sauce. For your future Super Bowl party, try this simple potato tot dish!
19. Baked Popcorn Chicken
With the best crispy potato chip crust!! A healthy alternative to the deep-fried version!! This will deceive no one into thinking it's cooked!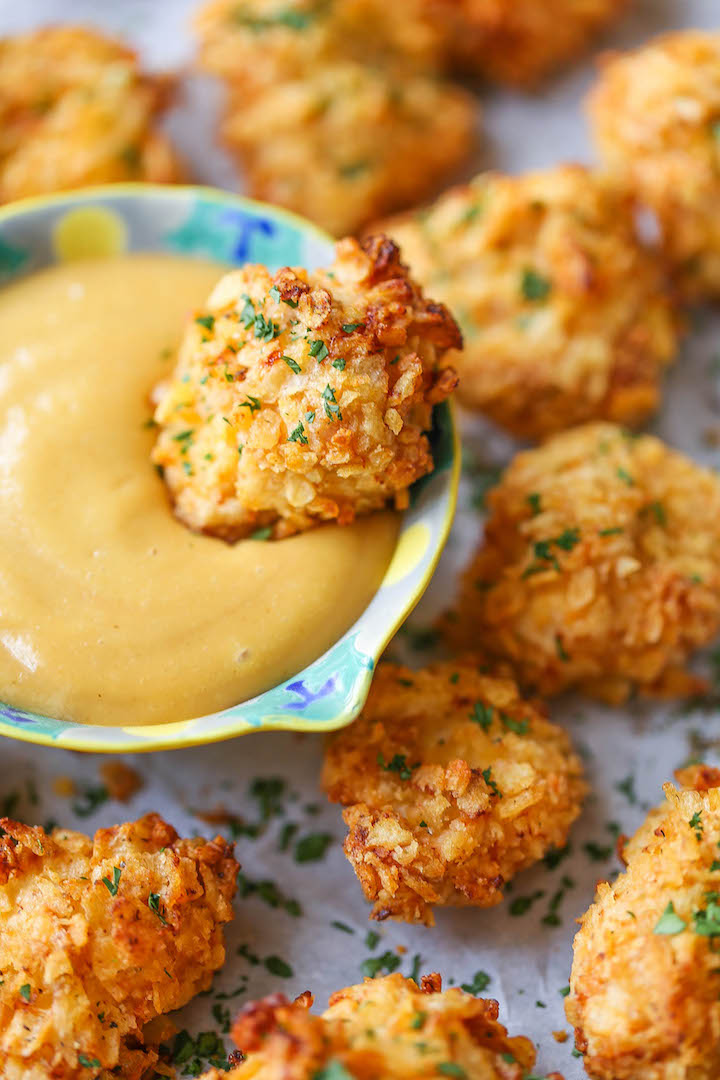 20. Omelet Muffins
These baked omelet muffins are a quick and easy breakfast option. They're made into bite-sized muffins and filled with your favorite omelet ingredients.
21. Monster Cookie Granola Bars
The ultimate HEALTHY meets FUN snack full of oats, peanut butter (nut-free option!), chocolate chips, and chocolate candies. Gluten-free, high protein, and easy to prep in one bowl and 10 minutes!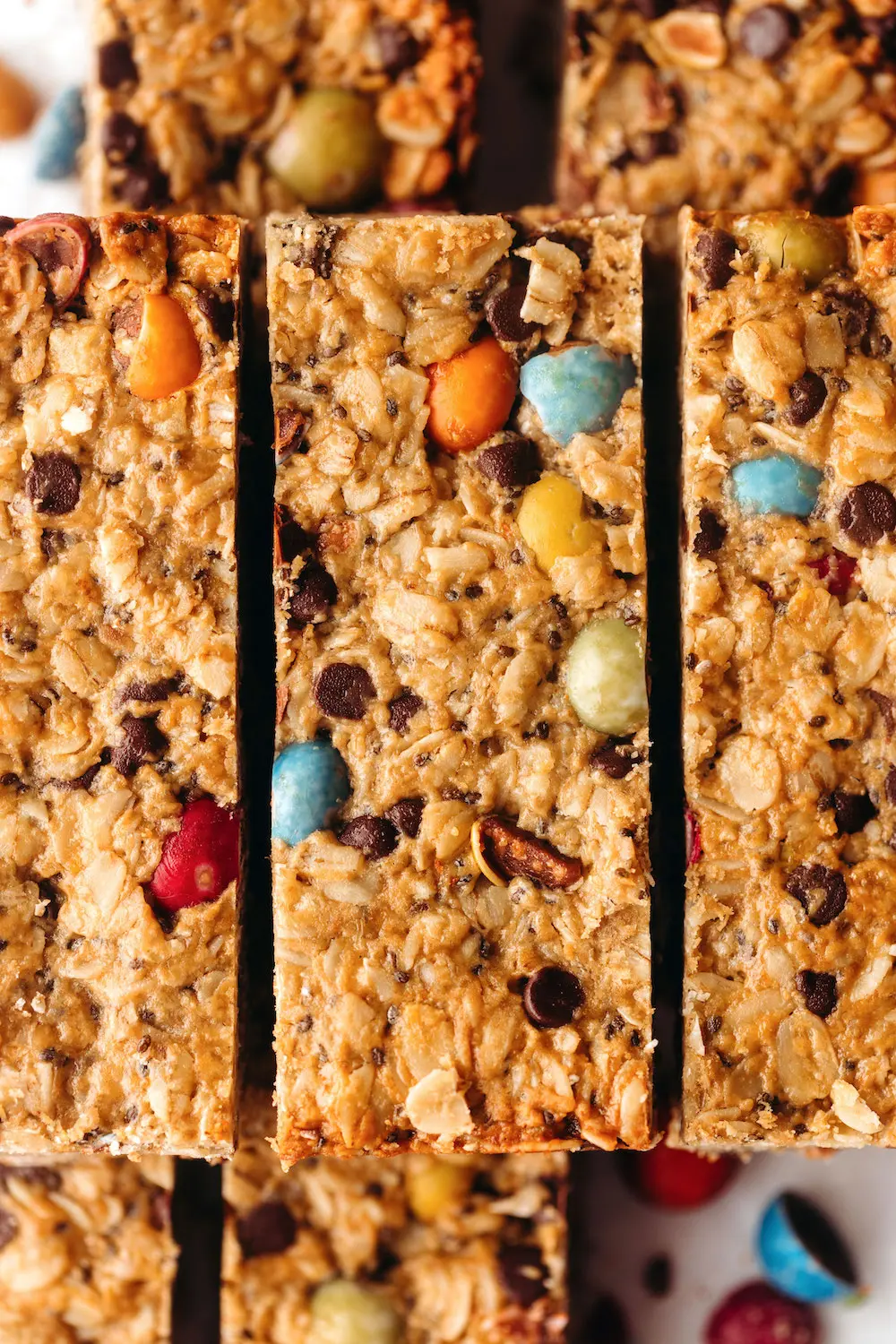 Now comes the important question… Which high protein snacks do you like the most? Please let me know in the comments.
Few more healthy ideas !!!
Want to save this for later? Post these High Protein Snacks to your favorite Pinterest Board!