Get ready for the cozy season with these make ahead easy fall appetizers for party! From fall finger foods to bite size recipes, these fall recipes will be the star of any gathering. Perfect for Thanksgiving, Halloween parties, or simply enjoying the fall vibes. Try them now!
As the cool breeze rustles through the falling leaves, it's time to gather and celebrate the flavors of fall with delectable appetizers.
In this blog, we'll embark on a culinary adventure of recipes that will tantalize your taste buds and kickstart your autumn gatherings.
From savory bites featuring roasted vegetables and rich cheeses to bite-sized treats infused with seasonal spices and herbs, I've gathered a collection of inspiring appetizers that capture the essence of the season.
Get ready to impress your guests with unique flavor combinations, elegant presentations, and the irresistible tastes of fall.
Let's delve into the world of fall appetizers and awaken our palates to the delicious bounty this season has to offer.
15 Tips On Fall Appetizers With Unexpected Flavor Combinations
Are you ready to impress your guests with unique and delicious fall appetizers? Look no further!
In this article, we will explore some creative tips and flavor combinations that will elevate your appetizer game this autumn season.
From savory to sweet, these unexpected pairings will delight your taste buds and leave your guests wanting more.
So, let's dive in and discover the secrets to crafting unforgettable fall appetizers!
Tip 1: Balance Sweet and Savory
One way to add unexpected flavor combinations to your fall appetizers is by balancing sweet and savory elements.
For example, you can pair the sweetness of roasted butternut squash with the saltiness of crispy bacon.
The contrasting flavors will create a delightful harmony in every bite.
Tip 2: Experiment with Seasonal Ingredients
Fall offers a cornucopia of seasonal ingredients, such as apples, pears, pumpkins, and cranberries.
Don't be afraid to experiment with these ingredients to create unique flavor profiles.
For instance, you can combine caramelized apples with tangy goat cheese to create a delectable crostini.
Tip 3: Incorporate Unexpected Spices
Spices play a crucial role in enhancing the flavors of fall dishes.
Go beyond the usual cinnamon and nutmeg and explore exotic spices like cardamom, star anise, or smoked paprika.
These unexpected spices can elevate your fall appetizers to a whole new level.
Tip 4: Play with Textures
Texture can add a delightful element of surprise to your fall appetizers.
Combine creamy and crunchy elements, such as creamy cheese atop a crispy cracker or a velvety pumpkin mousse with a sprinkle of toasted pecans.
The interplay of textures will captivate your taste buds.
Tip 5: Mix Traditional and Modern
Give a modern twist to traditional fall dishes by incorporating unexpected ingredients.
For example, instead of the classic spinach and artichoke dip, try adding roasted garlic and kale for a unique flavor combination.
Mixing tradition with innovation will make your appetizers stand out.
Tip 6: Fuse Global and Local Influences
Embrace the diversity of flavors by fusing global and local influences.
Incorporate ingredients from different cuisines to create fusion appetizers that will surprise and delight your guests.
Imagine a spicy Thai peanut sauce drizzled over roasted Brussels sprouts or a Mediterranean-inspired flatbread with roasted squash and feta.
Tip 7: Create Bite-Sized Delights
When it comes to appetizers, bite-sized delights are always a hit.
Prepare mini versions of your favorite fall dishes, such as bite-sized pumpkin tarts or miniature apple and brie quesadillas.
These small, flavorful treats will leave your guests wanting more.
Tip 8: Garnish with Fresh Herbs
Fresh herbs not only add vibrant colors to your fall appetizers but also infuse them with fragrant flavors.
Sprinkle some chopped fresh sage over roasted sweet potatoes or garnish your bruschetta with freshly picked thyme leaves.
The aromatic herbs will elevate the taste and visual appeal of your dishes.
Tip 9: Consider Dietary Restrictions
In today's world, it's essential to consider dietary restrictions when planning your fall appetizers.
Offer options for gluten-free, vegetarian, and vegan guests.
For instance, you can make gluten-free pumpkin and quinoa sliders or crispy cauliflower bites with a dairy-free dipping sauce.
Everyone deserves to enjoy the flavors of fall!
Tip 10: Pair with Complementary Beverages
To complete the dining experience, pair your fall appetizers with complimentary beverages.
Serve a warm spiced apple cider alongside your savory bites or offer a selection of craft beers that enhance the flavors of the appetizers.
The right beverage pairing can elevate the overall taste sensation.
Tip 11: Present with Style and Elegance
Presentation is key when it comes to impressing your guests.
Take the time to arrange your fall appetizers beautifully on serving platters or individual plates.
Use autumn-inspired decorations, such as mini pumpkins or fall leaves, to add a touch of seasonal elegance to your presentation.
Tip 12: Encourage Interaction and Sharing
Make your fall appetizers a social experience by encouraging interaction and sharing.
Set up a DIY station where guests can build their own crostini or sliders using a variety of toppings and condiments.
This interactive approach will create a lively atmosphere and allow guests to customize their bites.
Tip 13: Surprise with a Twist
Add an element of surprise to your fall appetizers by incorporating unexpected ingredients or flavors.
For example, stuff dates with blue cheese and wrap them in prosciutto for a sweet and savory explosion.
These unexpected twists will leave a lasting impression on your guests.
Tip 14: Serve Warm and Comforting
Fall is the season of comfort, so serve your appetizers warm whenever possible.
Whether it's a bowl of hearty butternut squash soup or warm stuffed mushrooms, the comforting warmth will make your guests feel cozy and satisfied.
Tip 15: Don't Forget the Classics
While it's exciting to experiment with unexpected flavor combinations, don't forget the classics that define fall.
Include timeless favorites like pumpkin soup, caramelized onion tartlets, or bacon-wrapped figs.
These classics will evoke a sense of nostalgia and provide a familiar taste of the season.
Make Ahead Fall Appetizers For A Crowd
" Affiliate links are provided for your convenience, please read my disclosure for more information."
15. Mini Pumpkin Cheese Ball Bites – Conserva Mom
14. Honey, Apricot, & Almond Goat Cheese Spread – Peas And Crayons
13. Crockpot Apple Butter Meatballs – Play Date Parties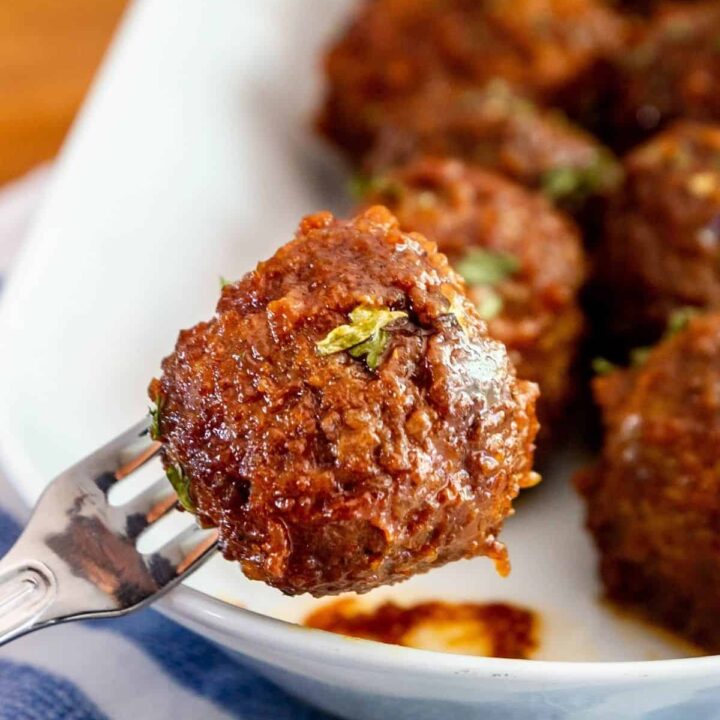 12. Bratwurst Appetizer Bites – Kudos Kitchen By Renee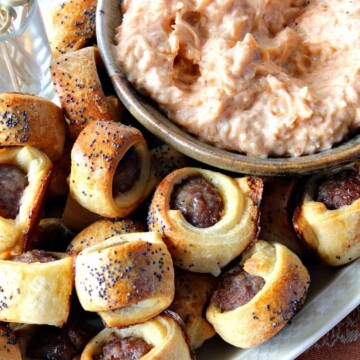 11. Cream Cheese Caramel Apple Dip – Play Party Plan
10. Jalapeno Popper Dip + Bacon – Ella Claire Inspired
9. Honey Ricotta Peach Crostini + Crispy Pancetta – The Suburban Soapbox
8. Bacon Horseradish & Cheddar – Healthy Seasonal Recipes
7. Sweet Potato & Candied Pecans Bruschetta – The Worktop
6. Cheesy Brussels Sprouts Dip – Life Of Ambrosia
5. Harvest Cheese Ball – Daily Appetite
4. Apple Gouda Crostini – Snacks And Sips
3. Baked Brie + Apples & Walnuts – The Anthony Kitchen
2. Rosemary Cashews – Toaster Oven Love
1. Mini Mushroom & Gorgonzola Bites – Cookie Canuck
FAQs
Q. Can I make these fall appetizers ahead of time?
Yes, many fall appetizers can be prepared in advance and reheated or assembled just before serving. This allows you to save time and be more organized when hosting your event.
Q. Are these fall appetizers suitable for large gatherings?
Absolutely! These fall appetizers can be scaled up to meet the needs of larger gatherings. Simply adjust the quantities of the ingredients accordingly and you'll have a satisfying spread for all your guests to enjoy.
Q. How can I make the presentation of the appetizers more appealing?
To elevate the presentation of your fall appetizers, consider using attractive serving platters or plates, garnishing with fresh herbs or edible flowers, and arranging the appetizers in an eye-catching manner. This will enhance the visual appeal and make your guests even more excited to try them.
Q. Can I freeze leftovers of these fall appetizers?
While it's best to enjoy these fall appetizers fresh, some can be frozen for later use. However, keep in mind that the texture and flavors may slightly change upon thawing and reheating. It's recommended to label and store them properly in airtight containers or freezer bags.
Q. Can I make these fall appetizers in advance and reheat them?
Absolutely! Many of these fall appetizers can be prepared ahead of time and reheated just before serving. This can save you time and allow you to focus on other aspects of your gathering. Follow the recipe instructions for the best reheating methods.
Q. Are these fall appetizers suitable for children?
Yes, these fall appetizers can be enjoyed by children as well. However, depending on their age and dietary preferences, you may need to make slight modifications. For example, ensure that any potential allergens are taken into consideration and adjust the spice levels to suit their taste buds.
Now comes the important question… Which fall appetizers do you like the most? Please let me know in the comments.
Few more fall ideas!!!
Want to save this for later? Post these Fall Appetizers to the "Fall Appetizer Ideas" OR "Autumn Appetizers" Board!