Elevate your Easter gathering with these delicious and easy-to-make Easter appetizers! From classic deviled eggs to spring-inspired bruschetta, these Spring appetizers will leave your guests wanting more. Try our favorite Easter appetizer recipes today!
Easter is a time for celebration, and what better way to celebrate than with delicious and healthy appetizers made from seasonal produce?
Using seasonal produce is not only good for the environment, but it is also a great way to get the most flavor and nutrition out of your ingredients.
In this article, we will discuss how to use seasonal produce in Easter appetizers, and provide you with some tasty and easy-to-make recipes that your guests will love.
Understanding Seasonal Produce
To use seasonal produce in your Easter appetizers, it is important to understand what produce is in season during this time of year.
In the spring, many fruits and vegetables are in season, including:
Asparagus
Artichokes
Peas
Radishes
Spinach
Strawberries
Rhubarb
Carrots
By using these ingredients in your appetizers, you can create fresh and flavorful dishes that are perfect for the spring season.
Benefits of Using Seasonal Produce
Using seasonal produce has several benefits.
Firstly, it is more flavorful and nutritious because it is grown in its natural season and harvested at its peak.
Secondly, it is more affordable because it is available in abundance.
Thirdly, it is more environmentally friendly because it doesn't require long-distance transportation or artificial growing methods.
Tips for Using Seasonal Produce
When using seasonal produce in your Easter appetizers, there are a few tips that you should keep in mind:
1. Buy produce in season: When produce is in season, it is often less expensive and more flavorful than when it is out of season. Visit your local farmers' market to find the freshest produce available.
2. Use a variety of colors: Using a variety of colorful fruits and vegetables will make your appetizers look more appealing and appetizing.
3. Keep it simple: Using seasonal produce in your appetizers allows the natural flavors of the ingredients to shine. Keep your recipes simple and let the produce speak for itself.
Best Seasonal Produce for Easter Appetizers
Here are some of the best seasonal produce options for Easter appetizers:
Asparagus
Asparagus is a versatile vegetable that can be served grilled, roasted, or steamed. It's high in fiber, folate, and vitamins A, C, and K. Try roasting asparagus with lemon and Parmesan for a flavorful and healthy appetizer.
Radishes
Radishes are root vegetables with a peppery flavor and a crisp texture. They are low in calories and high in vitamin C. Try serving deviled eggs with radish sprouts on top for a colorful and nutritious appetizer.
Peas
Peas are sweet and tender vegetable that can be served raw or cooked. They're high in fiber, protein, and vitamins A, C, and K. Try making a spring pea and mint hummus for a fresh and healthy appetizer.
Carrots
Carrots are a sweet and crunchy root vegetable that is high in beta-carotene, fiber, and vitamins A and K. Try serving carrot and beet chips with avocado dip for a colorful and tasty appetizer.
Beets
Beets are a root vegetable with a sweet and earthy flavor. They're high in fiber, folate, and potassium. Try serving roasted beets with goat cheese and walnuts for a flavorful and healthy appetizer.
Strawberries
Strawberries are a sweet and juicy fruit that are high in antioxidants, fiber, and vitamin C. Try making strawberry spinach salad skewers for a refreshing and colorful appetizer.
Savory Easter Appetizers
" Affiliate links provided for your convenience, please read my disclosure for more information."
25. Carrot Veggie Bars – from Garnished And Glaze
24. Easter Egg Veggie Pizza – from Hungry Happenings
23. Prosciutto Wrapped Asparagus – from Fifteen Spatulas
22. Asparagus Ricotta Lemon Tart – from Cooking On The Front Burners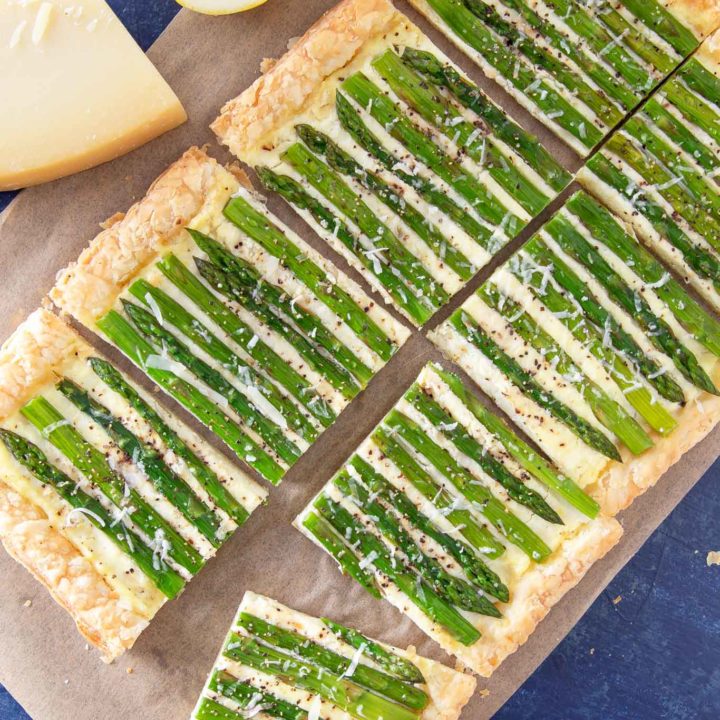 21. Deviled Egg Chicks – from Natasha's Kitchen
20. Hop-To-It Deviled Eggs – from Taste Of Home
19. Garlic-Dill Deviled Eggs – from Taste Of Home
18. Easter Egg Tart Potato Nests – from Two Purple Figs
17. Easter Bunny Cheese Ball – from OMG Chocolate Desserts
16. Baby Chick Cheese Balls – from Hungry Happpenings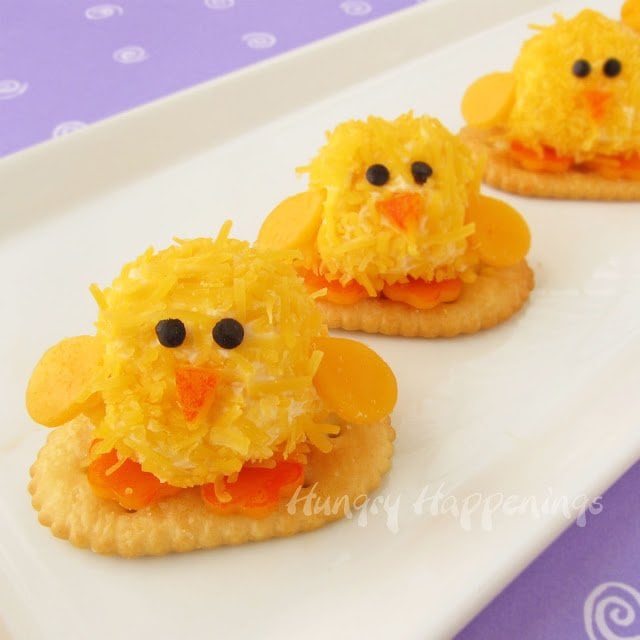 15. Spinach Artichoke Dip – from Cooking Classy
14. Easter Egg Greek Yogurt Cheese Dip – from 360 Family Nutrition
13. Carrot Shaped Veggie Pizzas – from Hungry Happenings
12. Pimento Cheese – from Cookie And Kate
11. Cadbury Mini Eggs Cheesecake Dip – from A Pumpkin And A Princess
10. Carrot Crescent Rolls – from This Mama Loves
9. Easter Peep S'mores Dip – from Homemade Interest
8. Spinach Artichoke Cups – from Dessert Now Dinner Later
6. Ham & Cheese Pinwheels – from Well Plated
5. Easter Bunny Bread Bowl – from The Idea Room
4. Bacon Jam – from So Good Blog
3. Smoked Salmon Crostini – from Real House Moms
2. Easter Bunny Chicken Pot Pie – from Kitchen Fun With My 3 Sons
1. Crescent Roll Carrots Filled with Egg or Ham Salad – from Hungry Happenings
FAQs
Q: What are some Easter appetizers that I can serve?
Some Easter appetizers that you can serve include deviled eggs, hot cross bun sliders, roasted asparagus spears wrapped in prosciutto, spinach, and artichoke dip, and smoked salmon and cucumber bites.
Q: What are some other seasonal produce options for Easter appetizers?
In addition to asparagus, radishes, and leeks, other seasonal produce options for Easter appetizers include spring peas, fava beans, and baby carrots.
Q: Can I make these appetizers ahead of time?
Yes, many of these appetizers can be made ahead of time and stored in the refrigerator until ready to serve. This can help to save time on the day of your Easter gathering.
Q: Are these appetizers suitable for vegetarian or vegan diets?
Many of these appetizers can be made vegetarian or vegan by substituting animal products with plant-based alternatives. For example, you can use tofu or plant-based cream cheese in the spinach and artichoke dip, or omit the prosciutto in the asparagus spears.
Q: Can I use frozen produce instead of fresh?
While fresh produce is always the best option, frozen produce can be used as a substitute in many of these recipes. Just be sure to thaw the product completely and drain any excess liquid before using it in the recipe.
Q: How can I make these appetizers more kid-friendly?
You can try adding some fun shapes or decorations to the appetizers to make them more appealing to children. For example, you can use cookie cutters to cut the deviled eggs into fun shapes or use toothpicks with decorative flags to serve the smoked salmon and cucumber bites. You can also let kids help with the preparation process to get them excited about trying new foods.
Now comes the important question… Which easter appetizers do you like the most? Please let me know in the comments.
Few more Easter recipes!!!
Want to save this for later? Post these Easter Appetizers to the "Easter Recipes" OR "Easter Food Ideas" Board!