Transform your home into a haunting space with easy DIY Halloween decorations. From eerie ghost lanterns to creepy spiderweb wreaths, get ready to unleash your inner crafty spirit. Unleash your imagination and make this Halloween unforgettable!
With a little creativity, you can transform your living space into a spooky haunted house.
Here are a few quick decoration ideas to get you started:
Hang black sheets or fabric from the ceiling to create an eerie cave-like atmosphere.
Cut out eyes from construction paper and tape them to windows and doors.
Line walkways and driveways with luminarias or jack-o'-lanterns.
Place bowls of fake eyeballs or spiders around the house.
Make a DIY Halloween wreath for your front door.
Set up a spooky graveyard in your yard.
Turn your fireplace into a haunted house scene.
With a little imagination, the possibilities are endless! So have fun and get creative with your DIY Halloween decorations.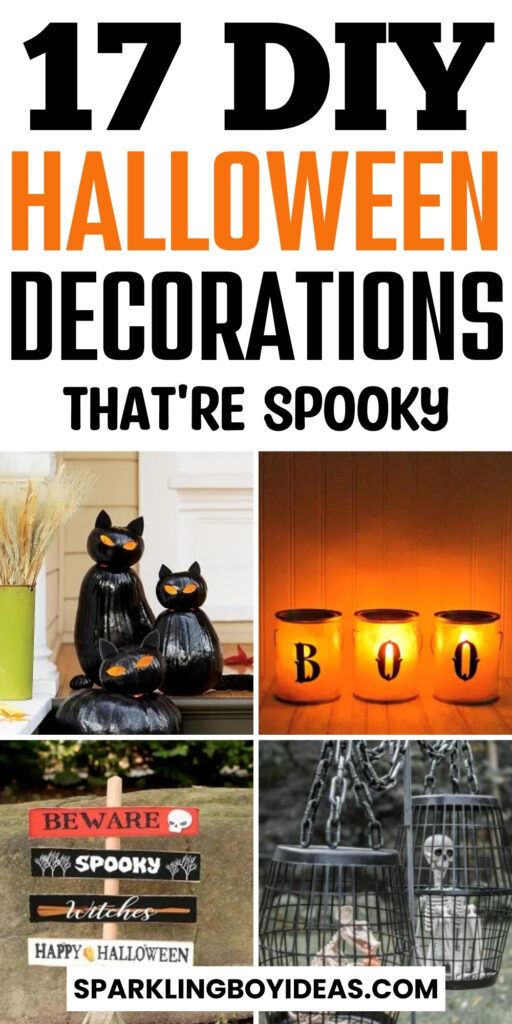 Spooky DIY Halloween Decorations
" Affiliate links are provided for your convenience, please read my disclosure for more information."
15. Dried Apple Shrunken Heads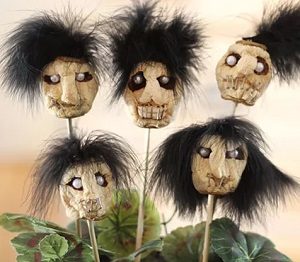 14. Bloody Handprint Window Clings
13. Floating Cheesecloth Ghost
11. Hanging Ghosts
10. Styrofoam Spider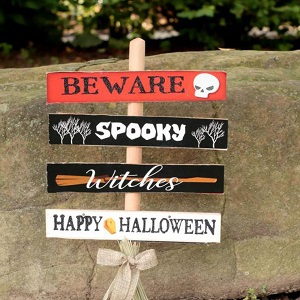 7. Hanging Cage Halloween Prop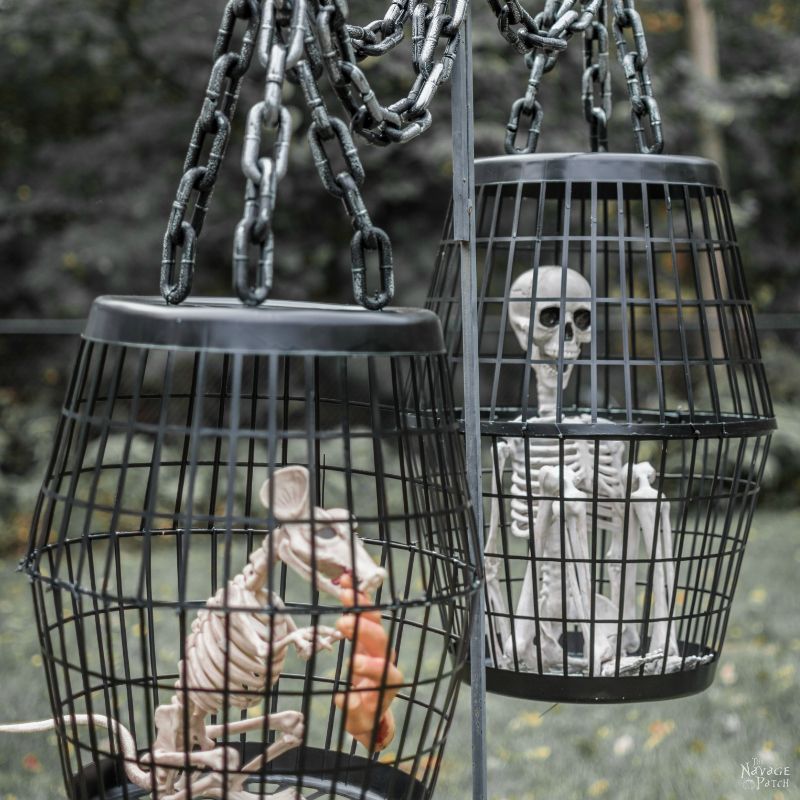 4. DIY Crystal Ball Halloween Candlesticks
Now comes the important question… Which of these DIY Halloween decorations did you like the most? Please let me know in the comments.
Few more Halloween decor!!!
Want to save this for later? Post these Halloween Decorations to the "Halloween Decor Ideas" OR "Easy Halloween Decor" Board!