Discover easy picnic recipes for a crowd. From picnic salads, and picnic desserts to picnic sandwiches, these picnic food ideas will add flavor and excitement to your next picnic adventure. Get inspired and start planning your picnic feast today!
Picnics are a delightful way to enjoy the great outdoors while savoring delicious food with loved ones.
In this blog, we'll explore a collection of picnic recipes that are not only mouthwatering but also easy to prepare and transport.
From flavorful sandwiches and refreshing salads to irresistible finger foods and delectable desserts, I've curated a variety of recipes that will elevate your picnic experience.
These portable delights are designed to be enjoyed al fresco, providing a feast for your taste buds amidst the beauty of nature.
So pack your picnic basket, embrace the sunshine, and let's discover a world of scrumptious recipes perfect for your outdoor feasts.
11 Tips To Create A Diverse Picnic Menu With Balanced Flavors
Picnics are a delightful way to enjoy the great outdoors while savoring delicious food with friends and family.
Planning a diverse picnic menu can be both exciting and challenging.
The key is to create a spread that offers a range of flavors while ensuring a balanced and satisfying experience for everyone involved.
In this article, we will provide you with tips to help you create a diverse picnic menu that tantalizes the taste buds of all your guests.
Tip 1: Incorporate a Variety of Cuisine Styles
To add a touch of excitement and global flair to your picnic menu, consider incorporating a variety of cuisine styles.
Mix and match dishes from different cultures, such as Mediterranean, Asian, Mexican, or Middle Eastern.
This will not only diversify the flavors but also introduce your guests to new and interesting culinary experiences.
Tip 2: Explore Different Proteins
Proteins form the heart of any picnic menu. Instead of sticking to traditional options like chicken or beef, try exploring a range of proteins.
Include options like grilled shrimp skewers, marinated tofu, smoked salmon, or pulled pork sliders.
Offering a variety of protein choices ensures that all dietary preferences and tastes are catered to.
Tip 3: Include Vegetarian and Vegan Options
It's important to have vegetarian and vegan options on your picnic menu to accommodate guests with dietary preferences or restrictions.
Prepare dishes like grilled vegetable kebabs, quinoa salad, hummus with pita bread, or vegan sushi rolls.
These options will ensure that everyone can enjoy a delicious meal without compromising their dietary choices.
Tip 4: Embrace Seasonal Ingredients
When planning your picnic menu, make the most of seasonal ingredients.
Seasonal fruits and vegetables not only taste better but also add freshness and vibrancy to your dishes.
Incorporate seasonal produce into salads, fruit platters, or as toppings for sandwiches and wraps.
It's a great way to showcase the best flavors of the season.
Tip 5: Experiment with Spices and Herbs
Spices and herbs are the secret ingredients that can elevate the flavors of your picnic menu.
Experiment with different spice blends, such as curry powder, za'atar, or Cajun seasoning, to add a burst of flavor to grilled meats or roasted vegetables.
Fresh herbs like basil, mint, or cilantro can be used in marinades, dressings, or garnishes to enhance the overall taste of your dishes.
Tip 6: Balance Sweet and Savory Flavors
A diverse picnic menu should include a balance of sweet and savory flavors to satisfy various cravings.
Offer a combination of dishes like watermelon feta salad, savory hand pies, or honey-glazed chicken wings.
This interplay of flavors will provide a well-rounded dining experience for your guests.
Tip 7: Offer Light and Refreshing Options
Picnics often take place during warm weather, so it's important to have light and refreshing options on your menu.
Prepare refreshing salads, chilled soups, or infused water with fruits and herbs.
These dishes will help keep your guests hydrated and energized throughout the picnic.
Tip 8: Cater to Dietary Restrictions and Allergies
Consider the dietary restrictions and allergies of your guests when planning your picnic menu.
Label dishes clearly to indicate if they contain common allergens such as nuts, gluten, or dairy.
Additionally, offer alternative options for guests with specific dietary needs, such as gluten-free bread or nut-free desserts.
Ensuring everyone feels included and safe to enjoy the food is essential.
Tip 9: Create Contrast with Textures
Textures play a significant role in the overall dining experience.
Aim to create contrast by including a variety of textures in your picnic menu.
Combine crispy elements like crackers or croutons with creamy dips or add a crunchy coleslaw as a side to a soft sandwich.
The interplay of textures will make each bite more interesting and enjoyable.
Tip 10: Add Colorful and Vibrant Foods
Food presentation is crucial in creating an inviting and visually appealing picnic spread.
Incorporate colorful and vibrant foods like fresh berries, colorful salads, or rainbow vegetable skewers.
The visual appeal will make the picnic experience even more enticing and will have your guests reaching for their cameras before digging in.
Tip 11: Consider Portable and Easy-to-Eat Dishes
Lastly, when planning your picnic menu, keep in mind the practicality of the dishes.
Opt for portable and easy-to-eat options that require minimal utensils and can be enjoyed without much fuss.
Finger foods like sliders, wraps, or bite-sized desserts are ideal choices.
This allows your guests to mingle, relax, and enjoy the picnic without worrying about complicated food setups.
Delicious Picnic Recipes
" Affiliate links are provided for your convenience, please read my disclosure for more information."
40. Strawberry Lemonade Punch – The Frugal Girls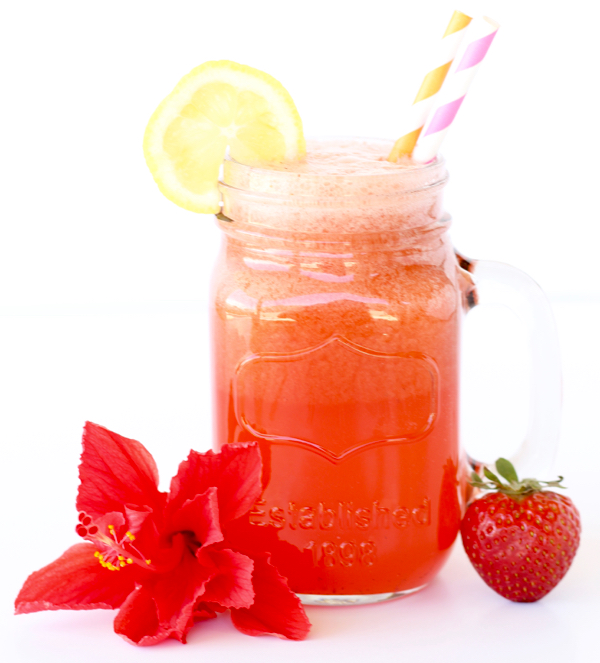 39. Sparkling Cranberry Pineapple Punch – Natasha's Kitchen
38. Sparkling Pineapple Strawberry Punch – Mae Bells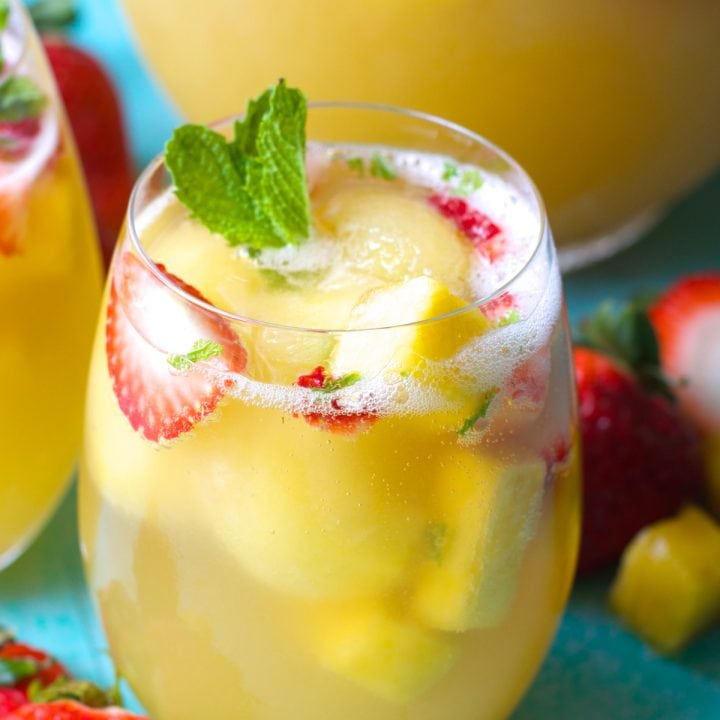 37. Southern Strawberry Sweet Tea – My Incredible Recipes
36. Honey Mint Green Iced Tea – Will Cook For Smiles
35. Sparkling Blueberry Lemonade – Chelsea's Messy Apron
34. Cherry Lemonade – Pizzazzerie
33. Meyer Lemon Meringue Pie – Country Living
32. No Bake Summer Berry Icebox Cake – Cake's Cottage
31. Blueberry Cookies – Grumpy's Honey Bunch
30. Banana Split Bites – Our Family Of Seven
29. Strawberry Salsa – Gimme Some Oven
28. Homemade Salsa – The Chunky Chef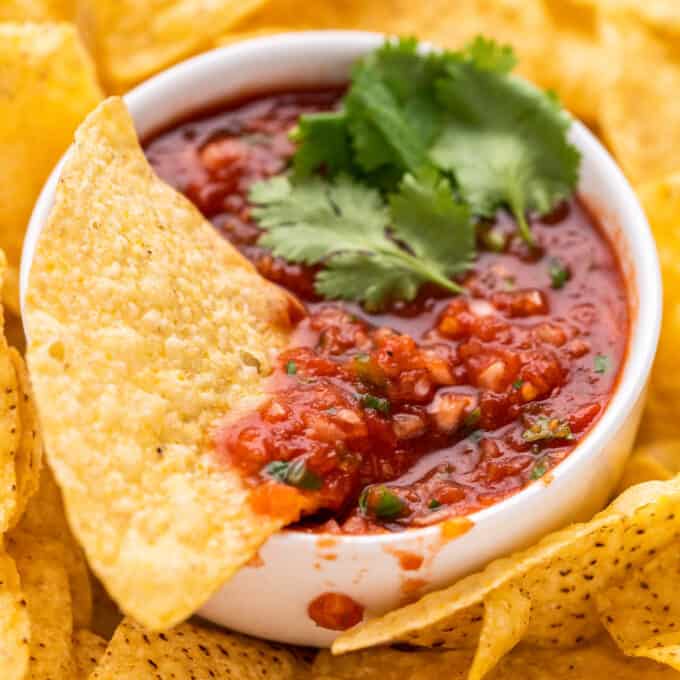 27. Pesto Caprese Sandwich – Olivia's Cuisine
26. Roasted Chickpea Gyros – Live Eat Learn
25. Vegetarian Italian Hoagies – Eating Well
24. Summer Veggie Sandwich – Plain Chicken
23. CopyCat Panera Tuna Salad Sandwich – Cincy Shopper
22. Classic Egg Salad – The Gracious Wife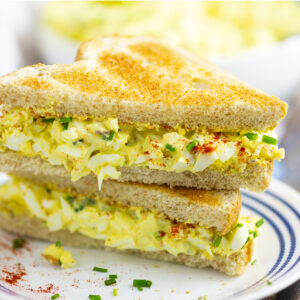 21. Ham & Cheese Roll-Ups – My Fussy Eater
20. Jalapeño Popper Chicken Salad – Wonky Wonderful
19. Chicken, Spinach & Cream Cheese Tortilla Wrap – Tried And Tasty
18. Chicken Stuffed French Bread – Life In The Lofthouse
17. Slow Cooker Hawaiian Chicken – Lemon Tree Dwelling
16. Hawaiian BBQ Chicken Wraps – Taste's Better From Scratch
15. Brown Sugar Baked Beans with Bacon – Chew Out Loud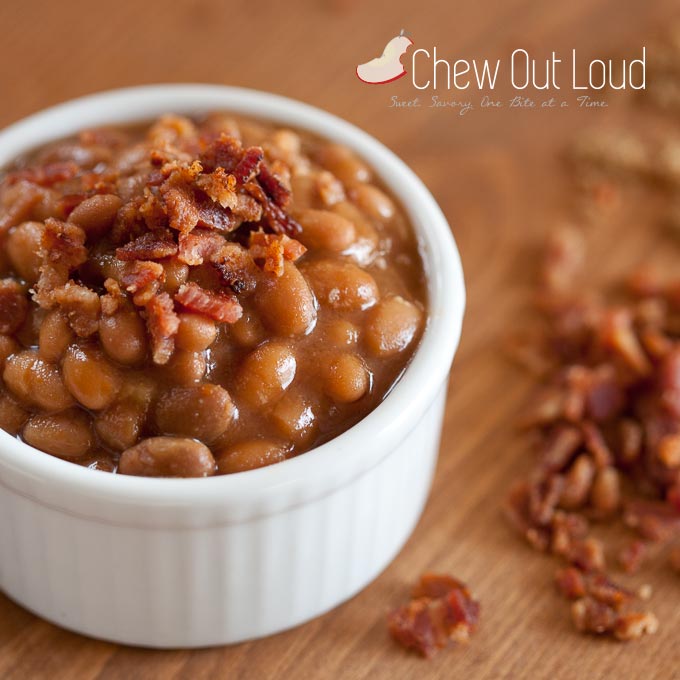 14. Apple Cranberry & Almond Coleslaw – Cooking Classy
13. Shoepeg Corn Salad – Mostly Homemade
12. Tortellini Olive Salad – Norine's Nest
11. German Potato Salad – Five Heart Home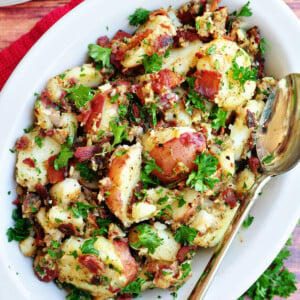 10. Loaded Veggie Salad – Pip And Debby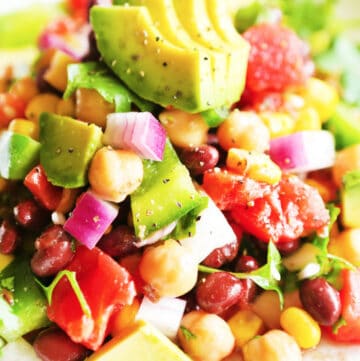 9. Wild Rice Three Bean Salad – Mom On Timeout
8. Watermelon-Cucumber Salad – Country Living
7.  Strawberry Watermelon Salad with Honey Lime Vinaigrette – Mom On Timeout
6. Chopped Salmon Salad – Primavera Kitchen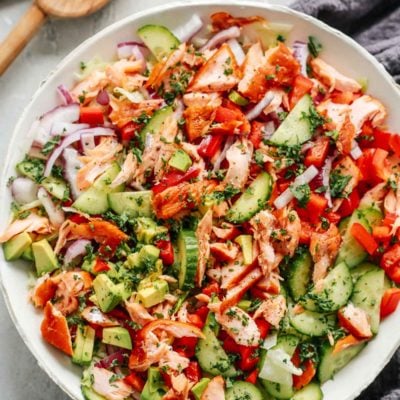 5. Avocado Egg Salad Roll Ups – OMG Chocolate Desserts
4. Turkey Ranch Club Wraps – Life In The Lofthouse
3. Caprese Bites – Delish
2. Strawberry Shortcake Kabobs – Sugar Apron
1. French Strawberry Cake – Foodtastic Mom
FAQs
Q. Can I prepare the picnic menu in advance?
Absolutely! Many dishes can be prepared in advance to save time on the day of the picnic. Salads, marinated proteins, and desserts are excellent make-ahead options.
Q. How do I keep the food fresh during the picnic?
To keep the food fresh, pack it in insulated containers or coolers with ice packs. Store perishable items separately and avoid leaving food out in the sun for too long.
Q. Can I have a mix of homemade and store-bought items on the menu?
Of course! Combining homemade and store-bought items can save time and still provide a delicious spread. Just ensure the store-bought items align with the overall theme and flavors.
Q. How can I make the picnic menu kid-friendly?
To make the menu kid-friendly, include items like finger sandwiches, mini pizzas, fresh fruit popsicles, and bite-sized snacks. Consider their taste preferences and offer familiar options alongside new flavors to introduce them to diverse foods.
Q. How can I ensure the food stays safe to eat during the picnic?
To ensure food safety during the picnic, keep perishable items refrigerated until you're ready to leave. Use insulated coolers with ice packs to maintain the temperature, avoid leaving food out for too long, and discard any leftovers that have been sitting at room temperature for more than two hours.
Now comes the important question… Which picnic recipes do you like the most? Please let me know in the comments.
Few more picnic recipes!!!
Want to save this for later? Post these Picnic Recipes to the "Summer Recipes" OR "Picnic Food Ideas" Board!