Discover refreshing and delicious picnic salads to elevate your outdoor dining experience. From vibrant fruit salads to savory pasta salads, find the perfect blend of flavors and textures to complement your alfresco feast.
As the sun graces the sky and the weather beckons us outdoors, there's no better time to indulge in a delightful picnic experience.
And what better way to elevate your outdoor dining than with a selection of tantalizing picnic salads?
These versatile dishes offer a medley of flavors, textures, and colors, ensuring a refreshing and satisfying meal for any outdoor gathering.
Picnic salads are not only delicious but also incredibly convenient.
Packed with fresh ingredients and easily transportable, they provide a hassle-free option for outdoor dining.
From classic favorites like potato salad and coleslaw to vibrant Mediterranean quinoa salad or refreshing watermelon and feta salad, there is a picnic salad to suit every palate.
In this blog, we will dive into the art of creating flavorful combinations, explore various salad types, and provide handy tips for preparing, packing and serving these scrumptious dishes.
So, grab your picnic blanket, and a wicker basket, and let's embark on a gastronomic adventure together!
10 Tips For Keeping Picnic Salads Fresh & Safe
Planning a delightful picnic outing? Don't let worries about food safety dampen your mood.
When it comes to preparing and enjoying picnic salads, it's crucial to keep them fresh and safe throughout your outing.
To help you out, we've gathered 10 expert tips that will ensure your salads are not only delicious but also free from potential health hazards.
From choosing fresh ingredients to following proper storage techniques, these tips will guarantee a worry-free and enjoyable picnic experience.
Tip 1: Choose fresh ingredients
To create a mouthwatering and safe picnic salad, start with the freshest ingredients possible.
When selecting produce, opt for fruits and vegetables that are firm, vibrant in color, and free from bruises or blemishes.
Check expiration dates on packaged ingredients like pre-washed greens or canned goods to ensure their freshness.
Tip 2: Wash vegetables and fruits thoroughly
Before incorporating vegetables and fruits into your salad, it's essential to wash them thoroughly.
This process helps remove dirt, bacteria, and potential contaminants.
Rinse produce under cool running water while gently rubbing them to eliminate any residue.
For an extra layer of cleanliness, consider using a vegetable wash or a vinegar solution.
Tip 3: Keep salads chilled
Maintaining a cool temperature is vital for preserving the freshness and safety of your picnic salads.
Invest in a well-insulated cooler and pack it with plenty of ice packs.
Store the cooler in a shaded area and avoid direct sunlight or exposure to heat, which can cause rapid spoilage and bacterial growth.
Tip 4: Pack dressing separately
To prevent your salad from becoming soggy, pack the dressing separately from the rest of the ingredients.
Keep it in a spill-proof container and add it to the salad just before serving.
This way, your salad will retain its crispness and flavors until it's time to enjoy it.
Tip 5: Use airtight containers
When packing your picnic salad, opt for airtight containers with tight-fitting lids.
This step helps maintain freshness, prevents cross-contamination, and keeps pesky insects away.
Choose containers that are spacious enough to accommodate the salad without crushing it.
Tip 6: Avoid mayonnaise-based salads
Mayonnaise-based salads, such as coleslaw or potato salad, can spoil quickly in warm temperatures, leading to potential foodborne illnesses.
Instead, choose dressings based on vinegar, oil, or citrus juices, which are less prone to spoilage.
These dressings add a tangy and refreshing flavor to your salads.
Tip 7: Add perishable ingredients last
When layering your picnic salad, place the most perishable ingredients, such as delicate greens or seafood, on top.
This arrangement minimizes contact between moisture and perishables, reducing the risk of wilting or spoiling.
Keeping the ingredients separated until serving time helps maintain their individual freshness.
Tip 8: Store salads properly during transportation
During transportation, it's crucial to ensure your salads remain intact and at the right temperature.
Store them upright in insulated containers or cooler bags to prevent them from shifting or spilling.
These containers will also help maintain the desired temperature, keeping your salads cool and fresh.
Tip 9: Serve salads on chilled plates
When it's time to enjoy your picnic salads, enhance the dining experience by serving them on chilled plates.
This step helps maintain the desired temperature for longer, ensuring that your salads stay refreshing and appetizing.
It's a small detail that adds a touch of elegance to your outdoor dining.
Tip 10: Follow food safety guidelines
Lastly, it's essential to adhere to general food safety guidelines during your picnic.
Discard any salads that have been left unrefrigerated for more than two hours, as they can become a breeding ground for harmful bacteria.
Be cautious with ingredients like eggs, seafood, or any other items that require special handling to minimize the risk of foodborne illnesses.
Delicious Picnic Salads
" Affiliate links are provided for your convenience, please read my disclosure for more information."
30. Summer Corn Salad – Fox And Briar
29. Chickpea Salad – Feel Good Foodie
28. Summer Orzo Salad – Good In The Simple
27. Bacon Ranch Pasta Salad – Savory Nothings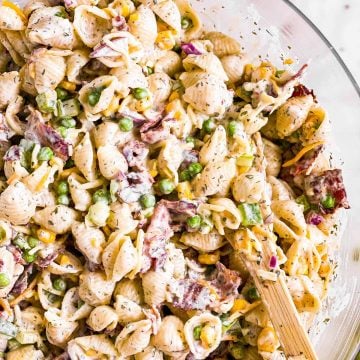 26. Pea Salad with Red Onions & Cheese – Salty Side Dish
25. Cucumber Pasta Salad – Inspired By Charm
24. Broccoli Bacon Salad – Evolving Table
23. BLT Macaroni Salad – Melissa's Southern Style Kit
22. Cucumber & Tomato Salad – Spoonful Of Flavor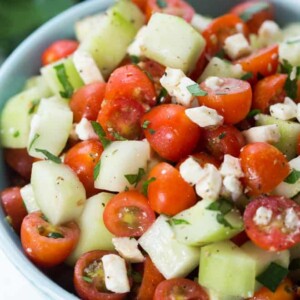 21. Taco Salad with Catalina Dressing – Life Love And Good Food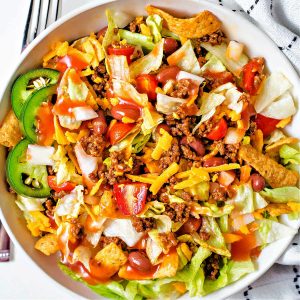 20. Mexican Bean Salad – My Life Cook Book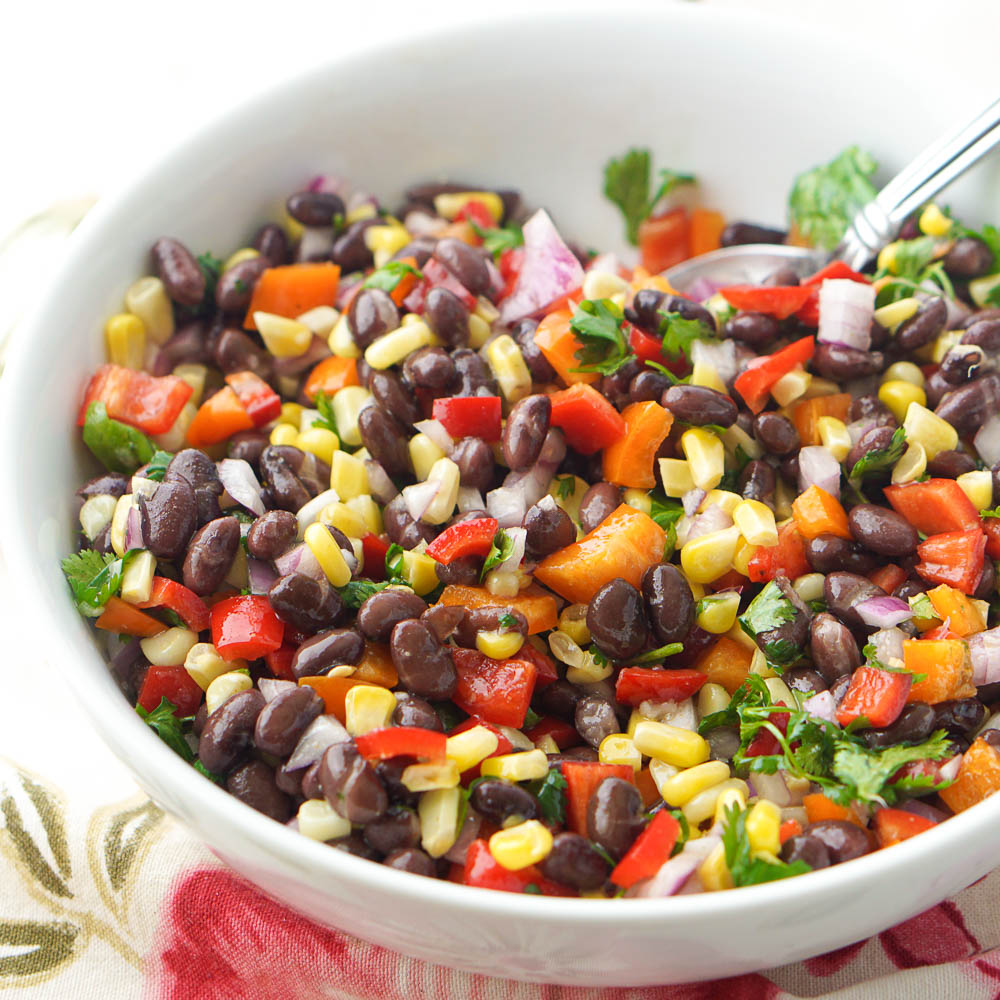 19. Greek Pasta Salad – I Am Baker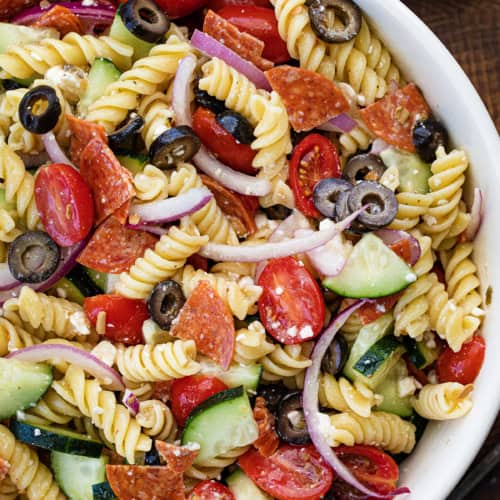 18. Broccoli Salad – Gimme Some Oven
17. BBQ Bacon Cheddar Macaroni Salad – The Complete Savorist
16. Classic Waldorf Salad – Foodie Crush
15. Dill Pickle Pasta Salad – Taste Of Lizzy T
14. Watermelon Basil Salad with Balsamic Glaze – Sunday Supper Movement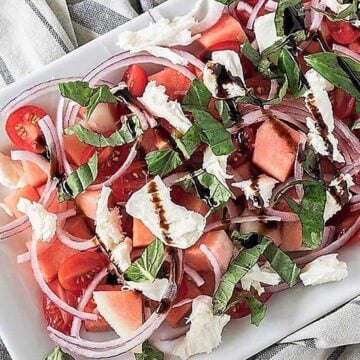 13. Spring Salad Mix – Julie Blanner
12. Greek Pasta Salad – Feel Good Foodie
11. Corn Salad – Simple Joy
10. Strawberry Watermelon Feta Salad – Recipe Runner
9. Ramen Noodle Salad – Num's The Word
8. BLT Pasta Salad – Evolving Table
7. Watermelon Feta Salad with Mint – Evolving Table
6. Strawberry Bacon Blue Cheese Salad – Lemon Tree Dwelling
5. Homestyle Macaroni Salad – Peas And Crayons
4. Tomato, Basil, & Mozzarella Pasta Salad – Baker By Nature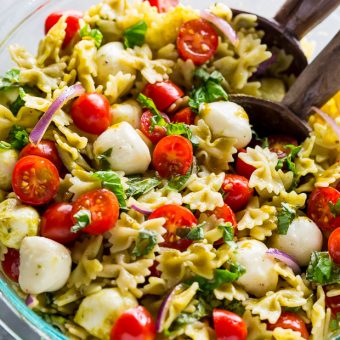 3. Green Goddess Pasta Salad – Vika Linka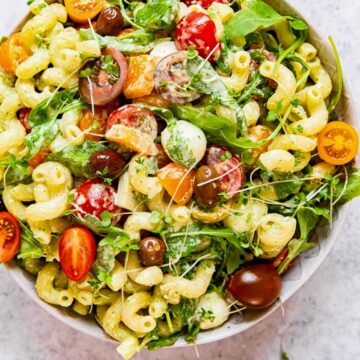 2. BLT Pasta Salad – Salty Side Dish
1. Corn & Cucumber Picnic Salad – Love Foodies
FAQs
Q. Can I prepare picnic salads in advance?
Yes, you can prepare picnic salads in advance, but make sure to follow proper storage guidelines to maintain freshness and safety.
Q. Can I use frozen fruits and vegetables in picnic salads?
It's best to use fresh produce for the best taste and texture, but if you choose to use frozen fruits and vegetables, ensure they are properly thawed before incorporating them into your salad.
Q. How long can I keep leftover picnic salads?
Leftover picnic salads should be consumed within 2-3 days to maintain freshness and prevent foodborne illnesses.
Q. Can I use homemade mayonnaise in salads?
While homemade mayonnaise can be delicious, it's recommended to use store-bought mayonnaise to reduce the risk of foodborne illnesses associated with homemade versions.
Q. What can I do if I forgot to bring a cooler for my picnic?
If you forgot to bring a cooler, look for shaded areas or natural coolers like streams to keep your salads as cool as possible. Additionally, consider using insulated bags or wrapping your salads in ice packs to help maintain a lower temperature.
Now comes the important question… Which picnic salads do you like the most? Please let me know in the comments.
Few more picnic recipes!!!
Want to save this for later? Post these Picnic Salads to the "Salad Recipes" OR "Picnic Food Ideas" Board!