Indulge in easy camping desserts for a crowd! From s'mores desserts to campfire desserts, discover delicious camping recipes that will satisfy your cravings under the stars. Get ready for a mouthwatering camping experience!
Camping is not only an opportunity to immerse yourself in nature but also a chance to indulge in delicious treats around the campfire.
In this blog, we'll explore a range of mouthwatering camping dessert ideas that are easy to make and perfect for satisfying your sweet tooth in the great outdoors.
From gooey s'mores and decadent campfire brownies to fruity skewers and grilled delights, I've researched and curated a collection of desserts that will add a touch of sweetness to your camping adventures.
Get ready to elevate your outdoor dining experience with these simple and oh-so-delicious camping desserts that will leave you craving for more under the starry night sky.
11 Tips To Keep Camping Desserts Fresh & Tasty Outdoors
When it comes to camping desserts, keeping them fresh and tasty is essential for a delightful camping experience.
The following tips will guide you on how to preserve the quality of your desserts while enjoying the great outdoors.
Tip 1: Choose Desserts That Travel Well
When planning your camping desserts, it's important to choose options that are easy to transport and won't get easily damaged during the journey.
Opt for desserts that are sturdy and can withstand some movement, such as cookies, brownies, or bars.
These treats are less likely to crumble or lose their shape while you're on the move.
Tip 2: Use Durable Containers
Investing in durable containers is a smart move when it comes to camping desserts.
Look for containers that are made of sturdy materials like plastic or stainless steel.
These containers will protect your desserts from getting squished or crushed, ensuring that they arrive at your campsite intact and ready to be enjoyed.
Tip 3: Pack Desserts Separately
To prevent flavors from mingling and to maintain the freshness of each dessert, it's essential to pack them separately.
Use individual containers or sealable bags for each dessert, ensuring that they stay distinct and retain their unique flavors.
This way, you can savor each dessert as intended, without any unwanted blending of tastes.
Tip 4: Opt for Non-Perishable Ingredients
When choosing ingredients for your camping desserts, prioritize non-perishable options.
Ingredients like dried fruits, nuts, chocolate chips, or canned fruits can withstand varying temperatures and won't spoil easily.
By using non-perishable ingredients, you minimize the risk of your desserts going bad and ensure they remain delicious throughout your camping trip.
Tip 5: Consider Pre-Made Desserts
If you're short on time or prefer a hassle-free camping experience, pre-made desserts can be a convenient choice.
There are numerous options available in stores, such as individually wrapped cookies, single-serve puddings, or ready-to-eat cakes.
These pre-made desserts are often designed to have a longer shelf life and can be a delicious and time-saving solution for your camping dessert needs.
Tip 6: Bring Cooling Devices
If you plan to bring desserts that require refrigeration, investing in portable cooling devices can make all the difference.
Coolers or mini-fridges powered by ice packs or electricity can help keep your desserts fresh and prevent them from spoiling.
These cooling devices are especially useful when camping in warmer climates or during long trips.
Tip 7: Keep Desserts Away from Direct Sunlight
While enjoying the sunshine is one of the highlights of camping, direct sunlight can be detrimental to your desserts.
Exposure to sunlight can cause melting, softening, or even complete ruin of certain treats.
To prevent this, store your desserts in shaded areas, coolers, or insulated bags.
This will help maintain their texture and preserve their taste.
Tip 8: Utilize Ice Packs or Dry Ice
Using ice packs or dry ice is an effective way to keep your camping desserts fresh and chilled.
Place these cooling agents in your cooler or insulated bag alongside the desserts to maintain a low temperature.
This not only helps in preventing spoilage but also enhances the overall taste and presentation of your sweet treats.
Tip 9: Store Desserts in Airtight Containers
To protect your desserts from exposure to air and potential contaminants, storing them in airtight containers is crucial.
Airtight containers create a barrier that prevents moisture, insects, or unwanted odors from affecting your desserts.
This simple step can go a long way in ensuring that your camping desserts remain fresh and appetizing.
Tip 10: Avoid Foods with High Moisture Content
When selecting desserts for your camping trip, it's best to avoid options with high moisture content.
Moisture-rich desserts like custards, cream pies, or certain cakes are more prone to spoilage and can easily become a breeding ground for bacteria in outdoor conditions.
Opt for drier desserts that are less susceptible to moisture-related issues.
Tip 11: Practice Proper Hygiene and Food Safety Measures
Maintaining proper hygiene and following food safety measures are essential for keeping your camping desserts fresh and safe to eat.
Wash your hands before handling food, use clean utensils and surfaces, and be mindful of cross-contamination.
Keeping your camping environment clean and following recommended food safety guidelines will help ensure that your desserts are both tasty and safe.
Make Ahead Camping Desserts
" Affiliate links are provided for your convenience, please read my disclosure for more information."
35. Dutch Oven S'Mores Cake – Polka Dot Chair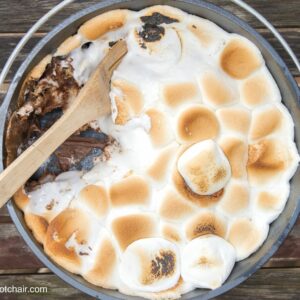 34. Cherry-Chocolate Pudgy Pie – Taste Of Home
33. Campfire Cinnamon Rolls – Dessert Now Dinner Later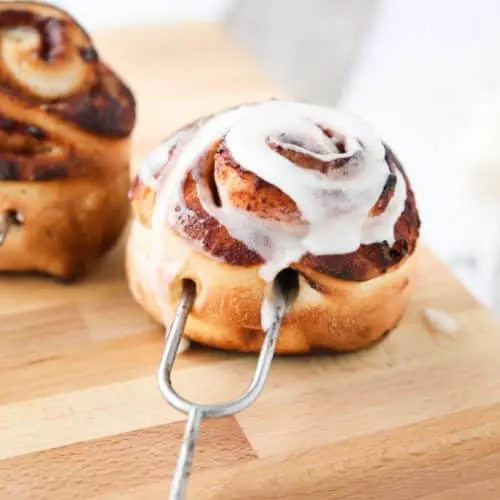 32. Campfire S'mores Nachos – Lets Camp Smore
31. Campfire S'mores – Del's Cooking Twist
30. Pound Cake & Berry Campfire Skillet Dessert – Taste And Tell Blog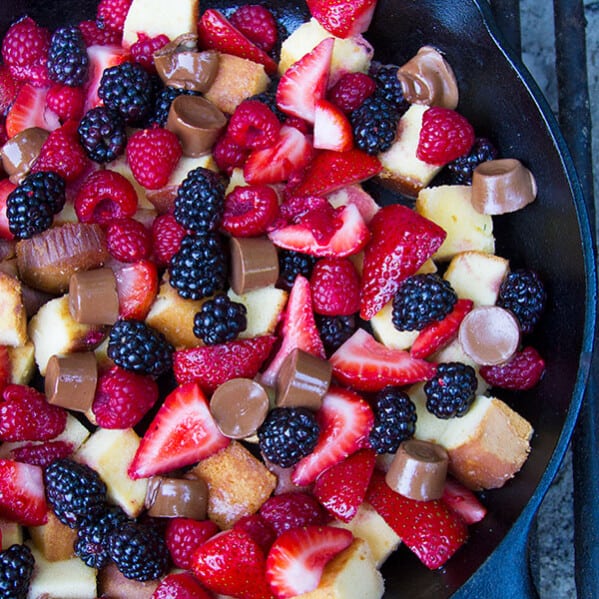 29. Campfire Dutch Oven Pineapple Upside Down Cake – Family Spice
28. Campfire Apple Crisp Foil Packets – Gimme Some Grilling
27. Dutch Oven Peach Cobbler – Well Plated
26. Campfire Peaches – Create Kids Club
25. Campfire Cones – The Girl Who Ate Everything
24. Peanut Butter Granola Bars – Plantbased On A Budget
23. Stewed Pears – Where Is My Spoon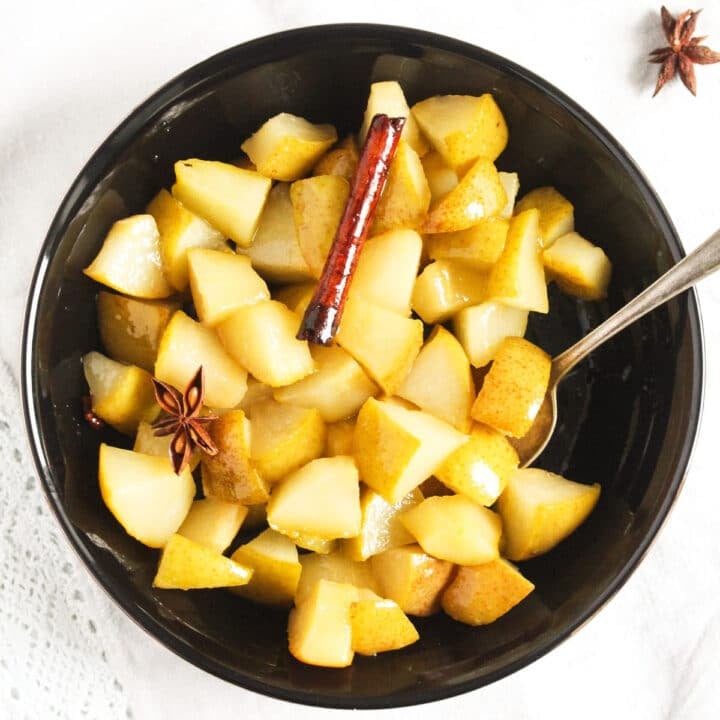 22. Camping Donuts – Create Kids Club
21. Date Roll – Recipe 52
20. S'more Charcuterie Board – Lets Camp Smore
19. Oreo Skillet Brownies – Rich And Delish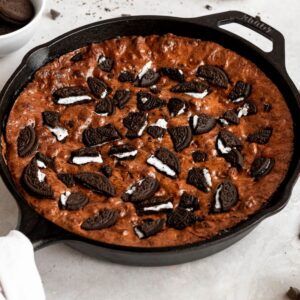 18. Campfire Snickers – Oh Bite It
17. Apple Nachos – Amanda's Cookin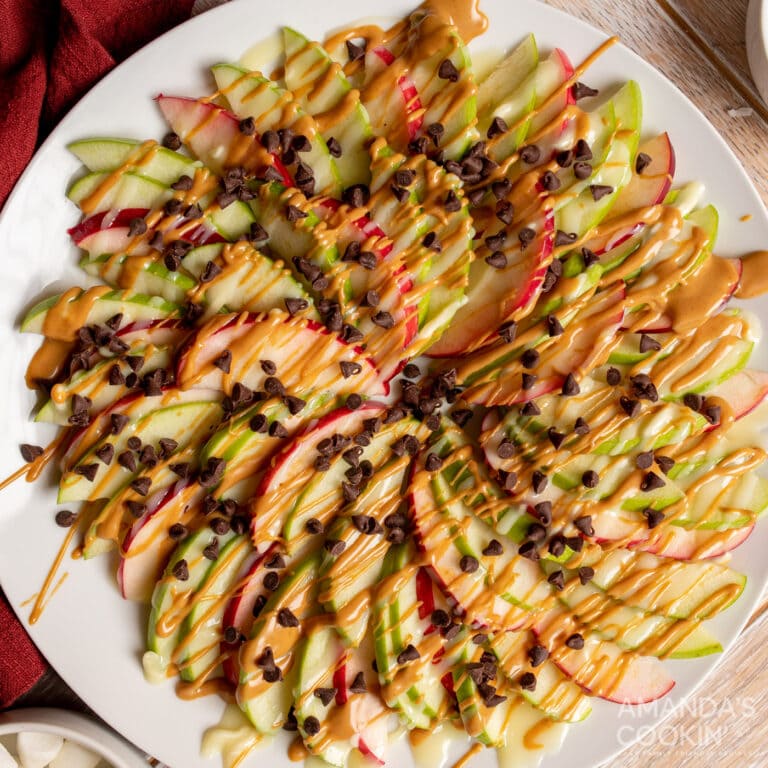 16. Campfire Cinnamon Rolls – Frugal Coupon Living
15. Nutella Brownies – Pavani's Kitchen
14. Foil Packet Chocolate Cherry Cake – Coffe With Us 3
13. Grilled Pineapple – Keep Calm And Eat Ice Cream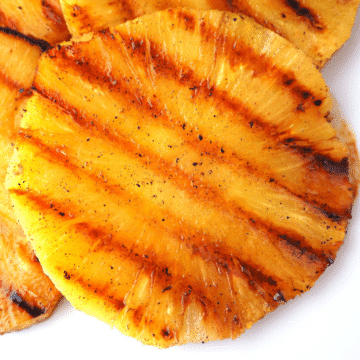 12. Campfire Nutella S'mores – Recipes From Pantry
11. Oatmeal Cookies – Waiting For Blancmange
10. Rice Krispie Treats – Strength And Sunshine
9. S'mores Puppy Chow – Champagne And Coffee Stains
8. Campfire Cupcakes – Two Kids And A Coupon
7. Cast Iron Skillet Cookie – Saving Dollars And Sense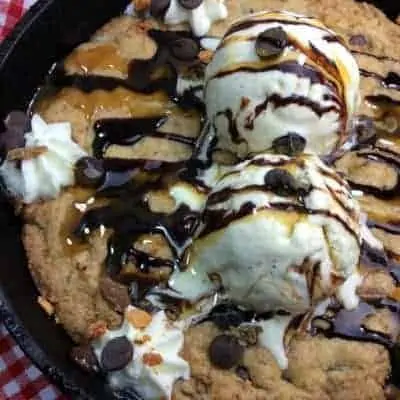 6. International S'mores – Christina's Cucina
5. Cast Iron Skillet Peach Cobbler – Sweet And Savory Food
4. Bloomin' Grilled Apples – Butter Your Biscuit
3. Solar Oven Blueberry Cornbread Muffins – Brooklyn Farm Girl
2. 3 Ingredient Blackberry Campfire Cobbler – Midlife Healthy Living
1. Dutch Oven Apple Pie – Fresh Off The Grid
FAQs
Q. Can I bring homemade pies or cakes for camping desserts?
While homemade pies or cakes can be delicious, they are more susceptible to spoilage and may require refrigeration. It's best to opt for desserts with lower moisture content or choose pre-made options for camping.
Q. How long can I expect my camping desserts to stay fresh?
The freshness of your camping desserts depends on various factors such as temperature, ingredients used, and storage conditions. By following the tips mentioned in this article, you can expect your desserts to stay fresh for several days.
Q. Can I freeze my camping desserts before the trip?
Freezing desserts before your camping trip can be a good idea if you plan to consume them early on. However, keep in mind that some desserts may lose their texture or taste after thawing, so choose freezer-friendly options accordingly.
Q. What are some easy camping dessert ideas for beginners?
If you're new to camping desserts, consider simple options like s'mores, campfire banana boats, or grilled fruit with a sprinkle of cinnamon. These require minimal preparation and are sure to be a hit with everyone.
Q. Can I make camping desserts ahead of time?
Yes, you can make certain camping desserts ahead of time to save preparation time at the campsite. Opt for desserts that have a longer shelf life or can be easily stored, such as cookies, bars, or trail mix. Just make sure to store them properly in airtight containers to maintain their freshness.
Q. How can I add a fun twist to my camping desserts?
Adding a fun twist to your camping desserts can elevate the experience. Consider bringing toppings like chocolate sauce, caramel drizzle, or whipped cream to enhance the flavors. You can also involve everyone in the camping group by setting up a DIY dessert station where everyone can personalize their treats with various toppings and add-ons.
Now comes the important question… Which campfire recipes do you like the most? Please let me know in the comments.
Few more summer recipes!!!
Want to save this for later? Post these Camping Desserts to the "Summer Recipes" OR "Camping Recipes" Board!