Elevate your cooking game with easy cast iron recipes! From healthy breakfasts to sides and dinners, discover iron skillet recipes that are easy to make and packed with flavor.
Cast iron recipes have been around for ages and continue to be a popular choice among home cooks and chefs alike.
If you're a fan of cast iron cooking or curious about it, you're in the right place.
Have you ever wondered why cast iron is so beloved in the kitchen?
Well, the answer is simple: cast iron is versatile, durable, and delivers fantastic cooking results.
Whether you're looking to sear a steak, bake a pie, or fry up some chicken, cast iron can handle it all.
In this article, we'll dive into the world of cast iron cooking and share some of the most delicious recipes to try at home.
From classic cornbread to healthy breakfasts, and delicious dips to skillet dinners, we've got you covered.
You'll learn everything from how to properly season and care for your cast iron skillet to some of the best tips and tricks for cooking with it.
So, grab your skillet, and let's get started!
But, that's not all.
We'll also share insights from famous chefs and food experts who swear by cast iron cooking.
You'll get the chance to learn from the best in the industry and take your cooking skills to the next level.
So, without further ado, let's explore the world of cast iron cooking together and discover why it's such a beloved technique.
Get ready to impress your family and friends with your newfound cast iron skills!
Easy Cast Iron Recipes For Camping
" Affiliate links are provided for your convenience, please read my disclosure for more information."
41. Southern Fried Potatoes
40. Skillet Chocolate Chip Cookie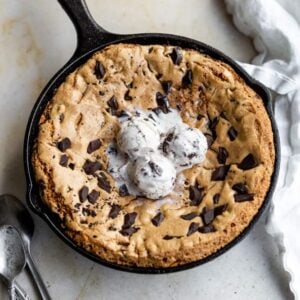 39. Cast Iron Apple Crisp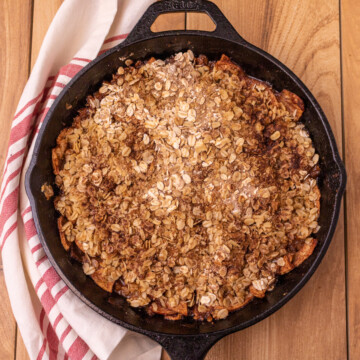 38. S'mores Skillet Cookie
37. Skillet Berry Cobbler
36. Blueberry Cobbler
35. Cast Iron Cherry Cobblers
34. Rustic Skillet Apple Pie
33. Chocolate Chip Skillet Cookie
32. Cast Iron Skillet Brookie
31. Cast Iron Skillet S'mores Dip
30. Cast Iron Blackened Chicken
29. Skillet Lemon Garlic Chicken & Orzo Pasta
28. Cast Iron Shakshuka
27. Creamy Tuscan Chicken Pasta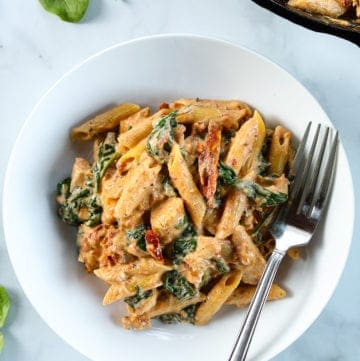 25. Cast Iron Glazed Bacon Meatloaf
24. Meatball Parmesan
23. Cast Iron Skillet Lasagna
22. Cast Iron Chicken Fajitas
21. Cast Iron Garlic Butter Dinner Rolls
20. Ricotta Meatballs
19. Spicy Bean & Cheese Dip
18. Cast Iron Nachos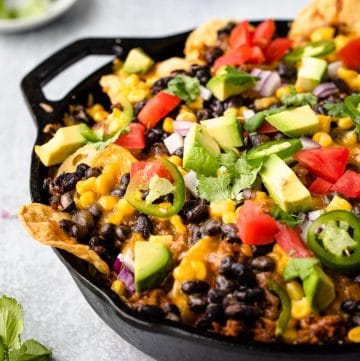 17. Cast Iron Skillet Stuffed Cheesy Buns
16. Spinach & Artichoke Dip
15. Skillet Garlicky Spinach & Feta Dip
14. Bacon & Date Campfire Pizza
13. Bacon-Wrapped Smokies
12. Cast Iron Pepper Jack Queso
11. Pepperoni & Cream Cheese Pizza Dip
10. Cast Iron Blackberry Biscuits
9. Cinnamon Roll Skillet Cake
8. Cast Iron Skillet Frittata
7. Baked Omelet in a Cast Iron Skillet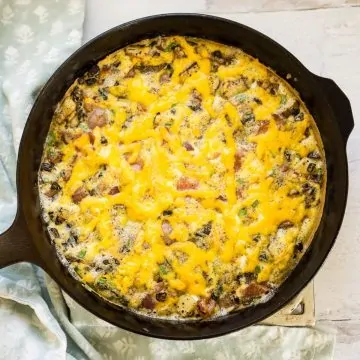 6. Breakfast Potato Hash with Eggs
5. Cast Iron Southwest Breakfast Casserole
4. Dutch Baby Pancake
3. Skillet Potato & Egg Hash
2. Farmers Breakfast Skillet
1. Cast Iron Breakfast Casserole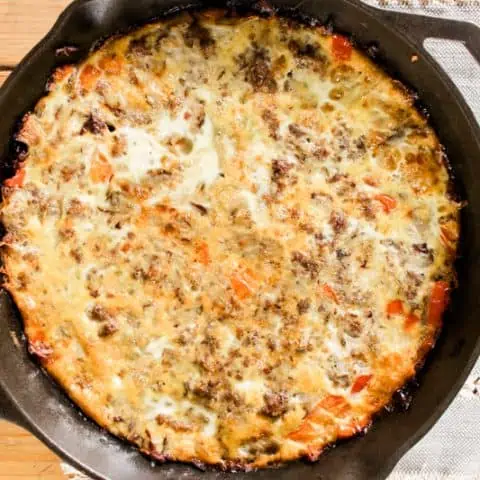 FAQs
Q. Can I use soap to clean a cast iron skillet?
Yes, you can use mild soap to clean a cast iron skillet. Just be sure to rinse it thoroughly and dry it immediately to prevent rust.
Q. How often should I reseason my cast iron skillet?
It is recommended to reseason your cast iron skillet whenever the seasoning appears dull or food starts to stick. This can be done every few months or as needed.
Q. Can I cook acidic foods in a cast iron skillet?
While cast iron is generally durable, it is best to avoid prolonged cooking of highly acidic foods, as it can strip off the seasoning. Use enamel-coated cast iron for acidic dishes.
Q. Do I need to preheat a cast iron skillet?
Preheating a cast iron skillet is essential to ensure even cooking. Allow the skillet to heat gradually to the desired temperature before adding ingredients.
Q. Can I use metal utensils with a cast iron skillet?
It is recommended to use non-metal utensils, such as wooden or silicone, to avoid scratching the seasoning. However, occasional use of metal utensils can be tolerated.
Now comes the important question… Which cast iron recipes do you like the most? Please let me know in the comments.
Few more summer recipes!!!
Want to save this for later? Post these Cast Iron Recipes to the "Skillet Recipes" OR "One Pan Recipes" Board!