Master the art of cooking with versatile iron skillet recipes! From breakfast recipes to iron skillet dinners, discover cast iron recipes that are easy to make and full of flavor.
Growing up, my mom had a prized possession in her kitchen – her trusty iron skillet.
She used it to cook everything from breakfast to dinner, and every meal was nothing short of delicious.
As I grew older, I too fell in love with the versatility and quality of an iron skillet, and it's become a staple in my own kitchen.
Iron skillets are kitchen essentials that have been used for centuries and for good reason.
They're durable, long-lasting, and can be used for a variety of cooking methods, from sautéing to baking.
But what I love most about cooking with an iron skillet is the unique flavor it adds to every dish.
In this blog post, I'll be sharing my personal collection of iron skillet recipes – the ones that have become family favorites and ones that I love to cook for my friends.
From cast-iron pizza to skillet cornbread to juicy steaks, I'll show you how to create flavorful and satisfying meals that will have everyone coming back for seconds.
So dust off your iron skillet, heat up the stove, and let's get cooking!
I guarantee that once you try these recipes, you'll be hooked on the delicious flavor that an iron skillet can bring to your kitchen.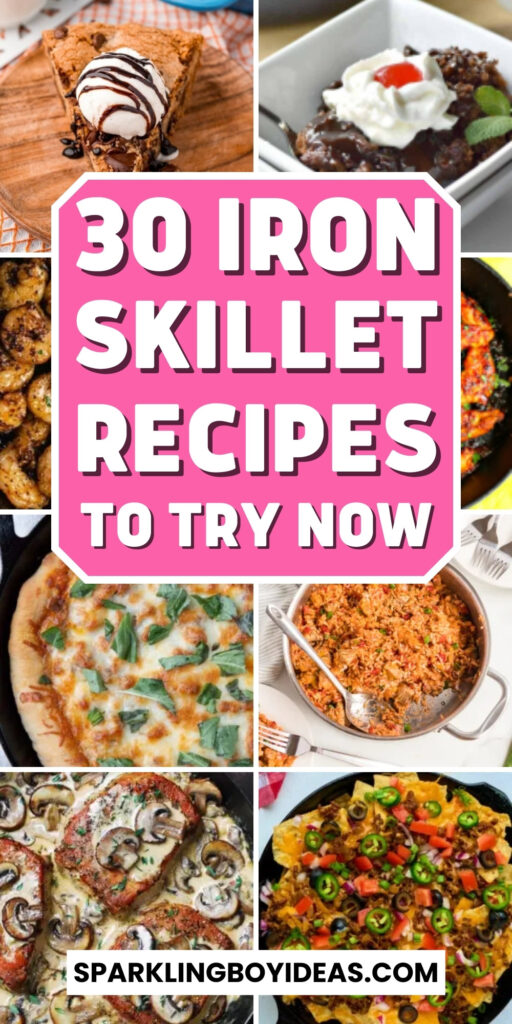 Easy Iron Skillet Recipes For Camping
" Affiliate links are provided for your convenience, please read my disclosure for more information."
31. Garlic Butter Chicken and Potatoes Skillet
30. Cast Iron Cherry Cobbler
29. Chocolate Chip Skillet Cookie
28. Cinnamon Roll Skillet Cake
27. Cast Iron Skillet Apple Crisp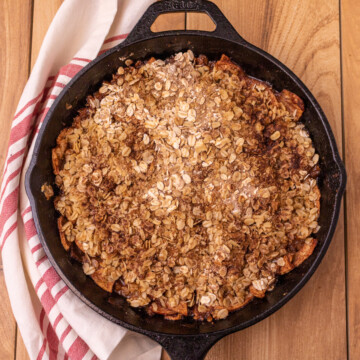 26. Iron Skillet Hot Fudge Pudding Cake
25. Chocolate Chip Skillet Cookie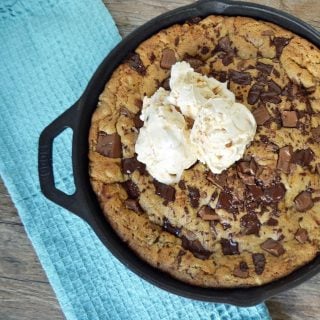 24. Rustic Skillet Apple Pie
23. Chocolate Chip Skillet Cookie
22. Blueberry Cobbler
21. Texas Chocolate Sheet Cake
20. Tuscan Tortellini Skillet
19. Cast Iron Skillet Chicken Pot Pie
18. Baked Cheddar Eggs & Potatoes
17. Creamy Tuscan Chicken Pasta
16. Skillet Burgers
15. Coconut Chicken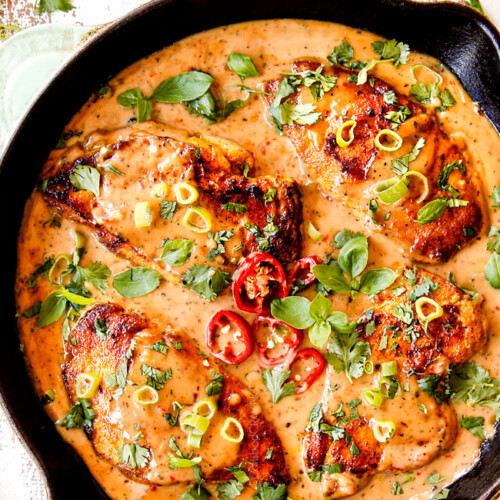 14. Cheesy Keto Taco Casserole
13. Pulled Pork Dip
12. Cast Iron Skillet Pizza
11. Cast Iron Chicken Fajitas
10. Cast Iron Skillet Frittata
9. Blackened Shrimp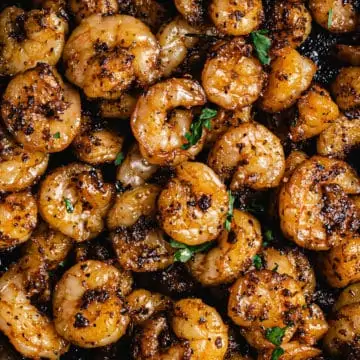 8. Cast Iron Pizza
7. Skillet Sticky Chicken
6. Deep Dish Cast Iron Skillet Pizza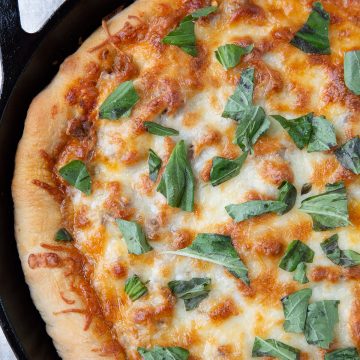 5. Cast Iron Skillet Queso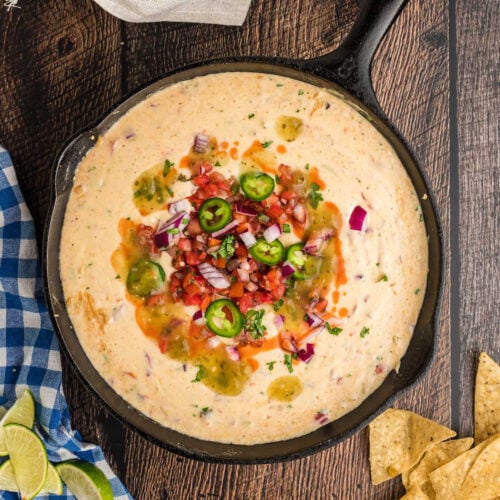 4. Rotel Southwest Chicken Skillet
3. Creamy Mushroom Pork Chops
2. Chicken Parmesan
1. Cast Iron Skillet Nachos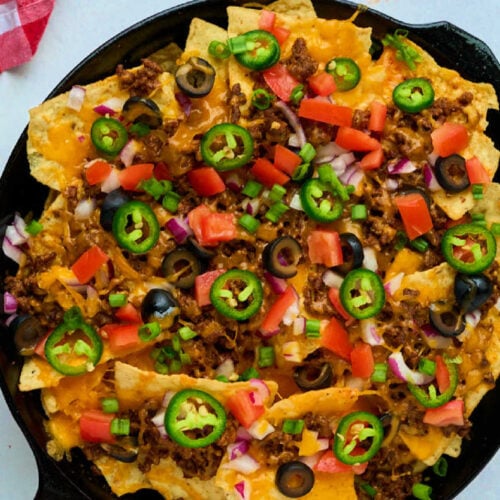 FAQs
Q. Can I use an iron skillet on a glass-top stove?
Yes, you can use an iron skillet on a glass-top stove. Just be cautious when moving the skillet to avoid scratching the surface. Lift it instead of sliding it to prevent any potential damage.
Q. How do I clean an iron skillet?
To clean an iron skillet, avoid using soap and instead, use warm water and a gentle brush or sponge. Scrub away any food residue, rinse it thoroughly, and towel dry immediately. Avoid soaking the skillet or using abrasive materials that can strip away the seasoning.
Q. Can I use metal utensils with an iron skillet?
Yes, you can use metal utensils with an iron skillet. The seasoned surface of the skillet is generally durable enough to withstand the use of metal utensils. However, try to avoid excessive scraping to maintain the skillet's non-stick properties.
Q. How often should I season my iron skillet?
You should season your iron skillet periodically, especially if you notice the surface becoming sticky or losing its non-stick properties. A good rule of thumb is to season it every few months or as needed.
Q. Can I use an iron skillet in the oven?
Yes, an iron skillet is oven-safe and can be used for both stovetop and oven cooking. It can withstand high temperatures and is suitable for baking, roasting, and broiling.
Now comes the important question… Which iron skillet recipes do you like the most? Please let me know in the comments.
Few more summer recipes!!!
Want to save this for later? Post these Iron Skillet Recipes to the "Skillet Recipes" OR "Summer Recipes" Board!