Looking for some sweet and easy campfire desserts? Look no further! These delicious summer treats are perfect for your next camping trip. From s'mores to fruit skewers, there's something for everyone. Check out our collection of campfire food ideas for inspiration. So gather around the campfire and indulge in some sweet easy campfire desserts!
There's something magical about sitting around a campfire, roasting marshmallows, and enjoying sweet treats with friends and family.
And when it comes to campfire desserts, the possibilities are endless.
From classic s'mores to creative concoctions, there's no shortage of delicious options.
As the fire crackles and the night sky darkens, the group gathers around, eager to try out some new dessert ideas.
The first to be made is the classic s'more.
Each person carefully toasts their marshmallow to their desired level of gooeyness, then sandwiches it between two graham crackers and a square of chocolate.
The heat of the marshmallow melts the chocolate, creating a warm and decadent treat that's the perfect blend of sweetness and crunch.
But the group isn't content with just one dessert option.
They decide to get a little more creative with their creations.
One person suggests making a banana boat.
They slit a banana down the middle and stuff it with chunks of chocolate and marshmallows.
The banana is then wrapped tightly in foil and placed in the coals of the fire.
As the group waits for the banana to cook, the smell of melting chocolate and caramelized bananas fill the air.
When the foil is opened up, they're greeted with a warm and gooey banana boat that's the perfect mix of sweet and savory.
The group also tries making grilled fruit desserts.
They slice up some apples and sprinkle them with cinnamon and sugar.
They add a few small dollops of butter and wrap them up in foil.
The packets are then placed on the grill and cooked until the apples are soft and caramelized.
The result is a warm and fragrant dessert that tastes like apple pie.
As the night goes on, more dessert ideas are shared and tried out – from grilled peaches with honey to chocolate-dipped strawberries.
Each dessert is unique and delicious, and each adds to the warmth and joy of the evening.
While the desserts themselves are undoubtedly tasty, what makes them truly special is the experience of making and enjoying them with loved ones.
There's something about the warmth of the fire, the sweetness of the treats, and the laughter of friends that create a memory that will last a lifetime.
So the next time you find yourself gathered around a campfire with loved ones, don't be afraid to get a little creative with your dessert ideas.
You may just find that the sweetest moments are the ones you share with those closest to you.
Delicious Campfire Desserts
" Affiliate links are provided for your convenience, please read my disclosure for more information."
21. Cinnamon Monkey Bread Foil Packets – from Gimme Some Grilling
20. CampfireFoil Packets Apple Crisp – from Gimme Some Grilling
19. Candy-Loaded Campfire Brownies – from Kids Activities Blog
18. Campfire Cinnamon Rolls – from The Girl Inspired
17. Campfire Cinnamon Rolls – from Dessert Now Dinner Later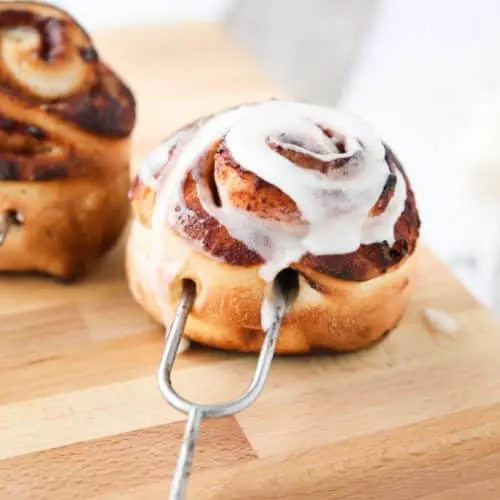 16. Tin Foil Monkey Bread – from Cupcake Diaries Blog
15. S'mores Brownies – from Seeking The RV Life
14. Campfire Cobbler – from Delish
13. Banana Split Smores Dip – from Home Cooking Memories
12. Campfire Pies – from Doodle Craft Blog
11. Campfire Cones – from Princess Pinky Girl
10. Campfire Eclairs – from Family Spice
9. Banana Boats – from Simply Stacie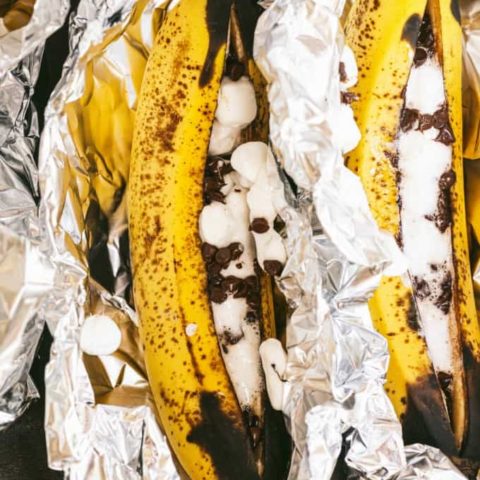 8. Dutch Oven Blueberry Cobbler – from Adventures Of Mel
7. Campfire Peaches – from Create Kids Club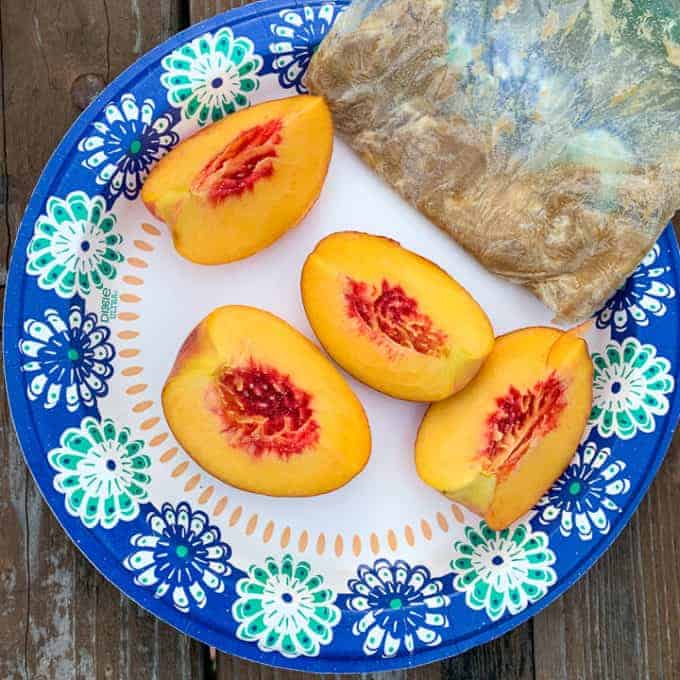 6. Campfire Cinnamon Rolls – from Totally The Bomb
5. Campfire Peach Cobbler – from Adventures Of Mel
4. Campfire Apple Pie Packets – from Love From The Oven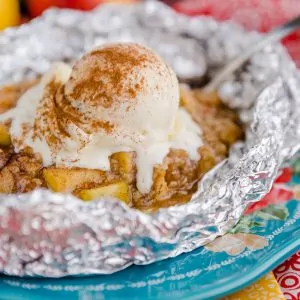 3. Campfire Cherry Hand Pies – from The Kitchen Mag Pie
2. Campfire Eclairs – from The Many Little Joys
1. Campfire Blueberry Crisp – from Mommy Hates Cooking
Now comes the important question… Which campfire desserts do you like the most? Please let me know in the comments.
Few more summer recipes!!!
Want to save this for later? Post these Campfire Snacks to the "Campfire Recipes" OR "Camping Recipes" Board!