Plan the perfect camping dinner with these delicious and easy camping dinner ideas! From classic campfire meals to one-pot dinners and foil packet dinners, we've got you covered. From Dutch oven camping recipes, grilled camping dinners, campfire kabobs, and campfire tacos to campfire chili and pasta camping dinners will hit the spot. Whether you're backpacking or car camping, our collection of summer meals will make your next outdoor adventure a tasty success!
As an avid camper, I always look forward to the time I get to spend in nature with my friends and family.
One of the most exciting parts of camping is planning and cooking dinner.
There's nothing quite like enjoying a delicious meal under the stars.
However, it can be challenging to come up with new and creative dinner ideas each time we go camping.
One of my favorite camping dinner memories is when my friends and I decided to cook a stir fry over the campfire.
We chopped up fresh vegetables and marinated chicken in a teriyaki sauce.
We then heated up our cast-iron skillet and cooked everything over the fire.
The delicious smell of the stir fry attracted neighboring campers, and we ended up sharing our meal with them.
It was such an enjoyable experience to cook and share a meal with people we had just met.
Another time, my family and I decided to have a make-your-own-pizza night.
We brought pre-made crusts, tomato sauce, cheese, and various toppings like pepperoni, mushrooms, and onions.
We cooked the pizzas on the fire using a pizza stone, and everyone had a blast making their own creations.
It was a great way to involve everyone in the cooking process and allowed for a wide variety of options.
One of the most important things to consider when planning camping dinners is the ease of preparation and clean-up.
We often opt for foil packet dinners, where we wrap up meat, vegetables, and seasonings in foil and cook them over the fire.
It's a simple and mess-free way to make a tasty meal.
Overall, coming up with camping dinner ideas can be a fun and creative process.
It's a chance to try out new recipes and indulge in delicious meals while enjoying the great outdoors.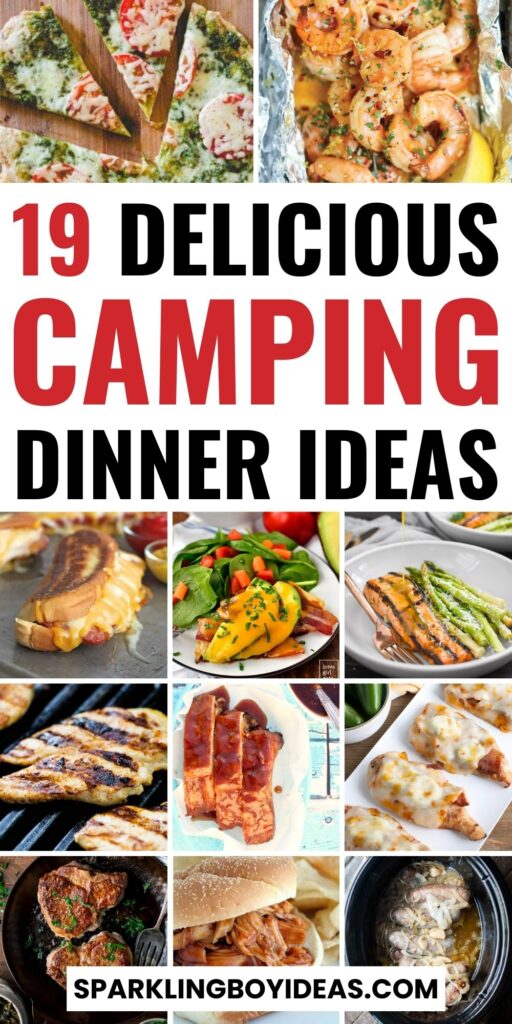 Summer Camping Dinner Ideas
" Affiliate links are provided for your convenience, please read my disclosure for more information."
19. Shrimp Scampi Foil Packets – from Damn Delicious
18. Southwestern Chicken Packets – from Dessert Now Dinner Later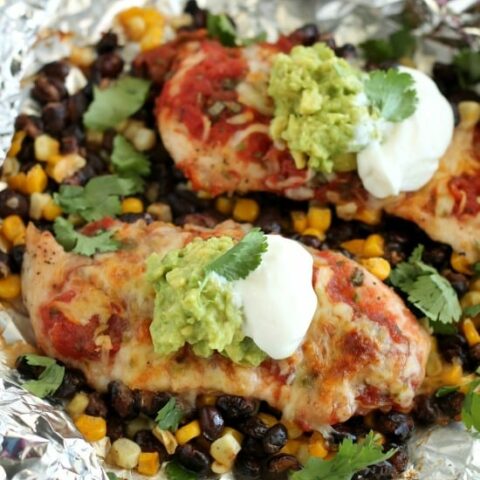 17. Chipotle Grilled Chicken Tacos – from Fresh Off The Grid
16. Grilled Cheese Hot Dogs – from The Baker Mama
15. BBQ Avocado, Bacon & Cheddar Chicken – from Iowa Girl Eats
14. Chicken Pesto Pasta – from Weelicious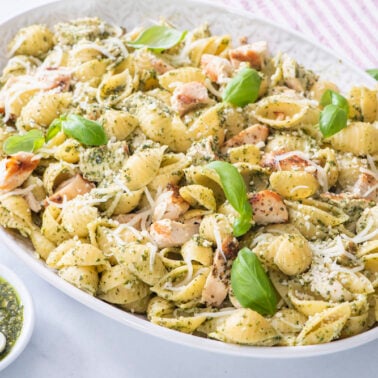 13. One Pot Spaghetti – from 4 Son R Us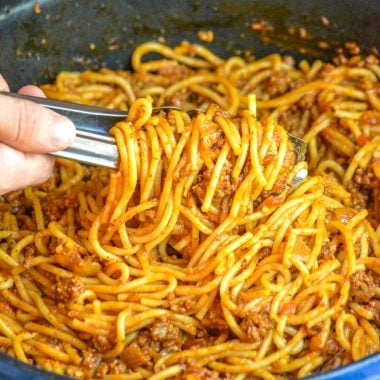 12. Grilled Chicken – from I Heart Naptime
11. Grilled Meatball Subs – from Gimme Some Grilling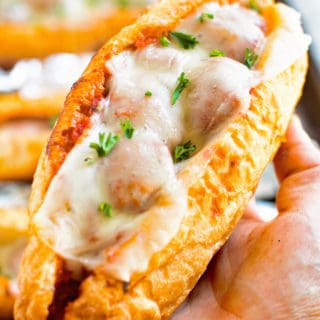 10. Honey Mustard Salmon – from The Foodie And The Fix
9. Grilled Pizza With Pesto & Tomatoes – from Rachel Cooks
8. Grilled Chicken Bacon Melt – from Food Loving Family
7. Campfire Nachos – from Princess Pinky Girl
6. Pan Fried Pork Chops – from The Seasoned Mom
5. Campfire Cheater Chili Mac Skillet – from The Kitchen Magpie
4. Crockpot Honey Garlic Ribs – from The Frugal Girls
3. Slow Cooker Honey Barbecue Chicken Sandwiches – from Uncommon Designs Online
2. 3 Ingredient Slow Cooker Lasagna – from Slow Cooker Gourmet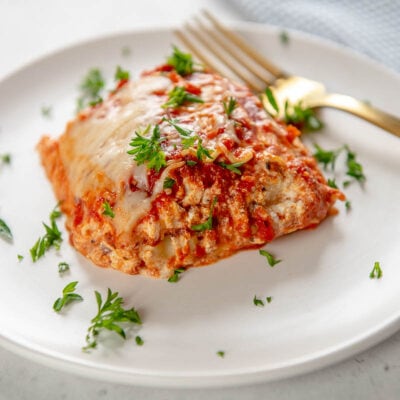 1. Slow Cooker Beer & Garlic Brats – from The Magical Slow Cooker
Now comes the important question… Which camping dinner ideas do you like the most? Please let me know in the comments.
Few more camping recipes!!!
Want to save this for later? Post these Camping Dinner Ideas to the "Camping Recipes" OR "Camping Meals" Board!