Looking for inspiration to create the perfect spring cakes? From delicious spring cake recipes to stunning floral designs, Easter cake ideas, and pastel cake inspiration, we've got you covered. Whether you're a seasoned baker or a beginner, these spring cake decorating ideas will help you make a cake that's both beautiful and delicious.
One popular spring cake flavor is lemon. The tartness of lemon pairs perfectly with the sweetness of the cake, and the bright yellow color is a perfect representation of the season.
A lemon sponge cake with a lemon glaze or cream cheese frosting is a popular choice for springtime celebrations.
You can also add a burst of color by decorating your lemon cake with fresh berries, such as raspberries or blueberries.
Another popular choice for spring cakes is carrot cake. This classic dessert is a favorite for Easter celebrations and is typically made with grated carrots, spices, and cream cheese frosting.
Carrot cake is perfect for those who want a cake that's both sweet and savory.
It's also a great way to sneak some vegetables into your dessert!
Overall, spring cakes offer a world of possibilities when it comes to flavors, designs, and decorations.
Whether you're making a cake for a special occasion or simply want to enjoy a sweet treat, a spring cake is a perfect way to celebrate the season.
Cute Fun Spring Cakes
" Affiliate links provided for your convenience, please read my disclosure for more information."
19. Hydrangea Cakes
18. Party in Bloom Buttercream Flower Cake
17. Hummingbird Cake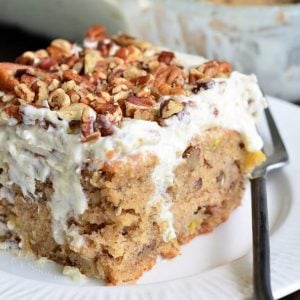 15. Strawberry Swirl Bundt Cake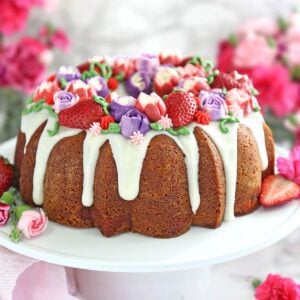 13. Berry Mascarpone Layer Cake
12. Strawberry Punch Bowl Cake
11. Easter Egg Cake
9. Peeps Cake
Now comes the important question… Which spring cakes do you like the most? Please let me know in the comments.
Few more Spring recipes !!!
Want to save this for later? Post these Spring Cakes to the "Spring Recipes" OR "Spring Food Ideas" Board!