Spring treats are the perfect way to welcome the warmer weather and bright colors of the season. From Easter desserts to fresh fruit tarts, there's a sweet treat for everyone to enjoy. Strawberry shortcake, lemon bars, and pastel macarons all offer a light and refreshing taste, while carrot cake provides a classic, comforting dessert option.
Spring is a season of renewal and rejuvenation, and what better way to celebrate this time of year than by indulging in some delicious spring treats?
Whether you're hosting a springtime gathering or simply looking to add some seasonal flair to your desserts, we've got you covered.
In this blog post, I'll be sharing tips on how to add a spring theme to your spring treats.
From incorporating floral and leafy designs to using natural ingredients, we've got everything you need to create the perfect springtime dessert.
How to Add Spring Theme to Spring Treats
1. Choose the Right Colors
Choose the right color palette. You can create a spring theme with pastel colors, bright colors, nature-inspired colors, and more.
2. Incorporate Floral and Leafy Designs
1. Edible Flowers: These are a great way to add color and flavor to your treats.
They can be used in various ways, including as garnishes on top of cupcakes or ice cream.
You can also use edible flowers as decoration for cakes, cookies, or even chocolate bars!
2. Sprinkles: Sprinkles come in all shapes and sizes these days; there are even ones that look like leaves!
If you want an easy way to add some springtime flair without having much effort involved then sprinkles are definitely the way forward!
3. Cake Toppers: Cake Toppers are another great way of adding some extra detail to your dessert table; they're perfect if you're hosting an event where everyone will be taking photos (e.g., weddings).
3. Use Natural Ingredients
Fresh Fruits and Vegetables
Nuts and Seeds (almonds, walnuts, cashews)
Herbs and Spices (basil, mint, cinnamon)
4. Think Outside the Box
While you can use traditional springtime ingredients and flavors, it's also fun to think outside the box.
For example, if you're making cupcakes with a strawberry theme, why not try adding some fresh mint leaves or candied ginger?
Or if you're making chocolate chip cookies with a cherry theme, why not add some chopped walnuts or dried cherries instead?
You could even mix things up by using different types of sugars (like brown sugar) or spices (like cinnamon).
5. Get Creative with Decorations
You can also use edible glitter, fondant, and other decorations to add a touch of spring to your treats.
Edible glitter is great for decorating cakes or cupcakes, while fondant is perfect for making flowers or leaves that can be placed on top of cakes or cookies.
6. Try Different Textures
1. Crispy and Crunchy: Crispy treats are a must-have in any spring dessert.
You can use wafer cookies, sugar cones or graham crackers to add this texture.
2. Soft and Chewy: If you want a more chewy treat, then try marshmallows or gummy bears!
3. Fluffy and Light: Add whipped cream to your dessert for an airy effect that will make your guests feel like they're eating clouds!
7. Get Creative with Flavors
1. Floral flavors: You can bring in floral notes by using rose water, lavender, or jasmine essence.
2. Citrus flavors: Citrus fruits like lemon and lime are great for adding a springtime feel to your desserts because they're so bright and refreshing!
3. Fresh herbs: Herbs like mint, basil, sage, and thyme make wonderful additions to desserts (especially those with chocolate).
8. Use Specialty Tools
1. Cookie Cutters: You can use cookie cutters to make your treats look like flowers or other spring-themed shapes.
You can even use them to make bite-sized versions of larger cakes and pies, giving your guests the option of eating one or two at a time instead of having to eat an entire slice at once.
2. Decorating Tools: If you're more into decorating than baking, there are plenty of tools out there that will help with that too!
There are many different kinds available depending on what kind of look you're going for; some will give you precise lines while others create more organic shapes.
3. Molds: Finally, consider using molds as well–either plastic ones or silicone ones (which tend not only to be easier on nonstick surfaces but also safer).
The possibilities are endless here!
9. Add a Personal Touch
If you want your treats to really stand out, add some personal touches.
Customized wrapping paper and labels are great ways to do this!
You can even write out handwritten notes for each person.
This will make the gift feel more special than if it were just wrapped in regular old paper or put into a box with generic labels on it.
Cute & Fun Spring Treats
" Affiliate links provided for your convenience, please read my disclosure for more information."
15. Easter Egg Hunt Mini Cakes – from Big Family Blessings
14. Easter Cookie Cake – from That Skinny Chick Can Bake
13. Easter Bunny Marshmallow Popcorn Bars – from Hip Mama's Place
12. Easter Poke Cake – from OMG Chocolate Desserts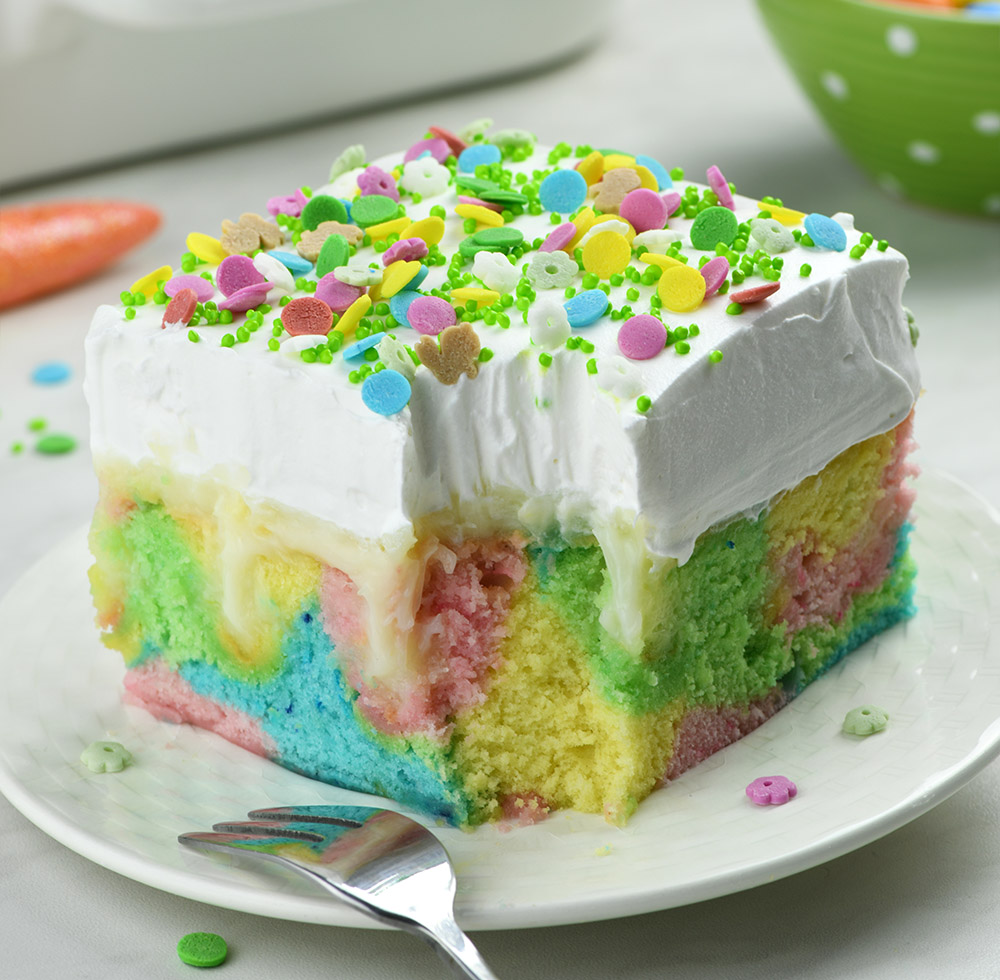 11. Bunny Bait Popcorn – from Live Sweet Blog
10. Lemon Crinkle Cookies – from Two Sisters Crafting
9. Sugar Cookie Easter Egg Fruit Pizza – from Today's Creative Life
8. Spring Cheesecake Cake – from I Am Baker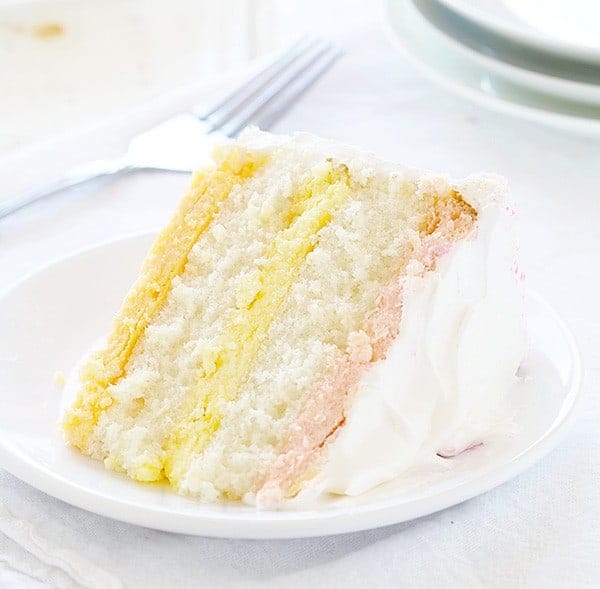 7. Funfetti Cake Cookies – from Easy Family Recipe Ideas
6. Spring Pretzels – from The Keeper Of The Cheerios
5. Easter Chex Mix – from Ice Cream Inspirartion
4. Dipped Spring Oreos – from Mom Does Reviews
3. Spring Chocolate Covered Pretzel Bites – from Kid Friendly Things To Do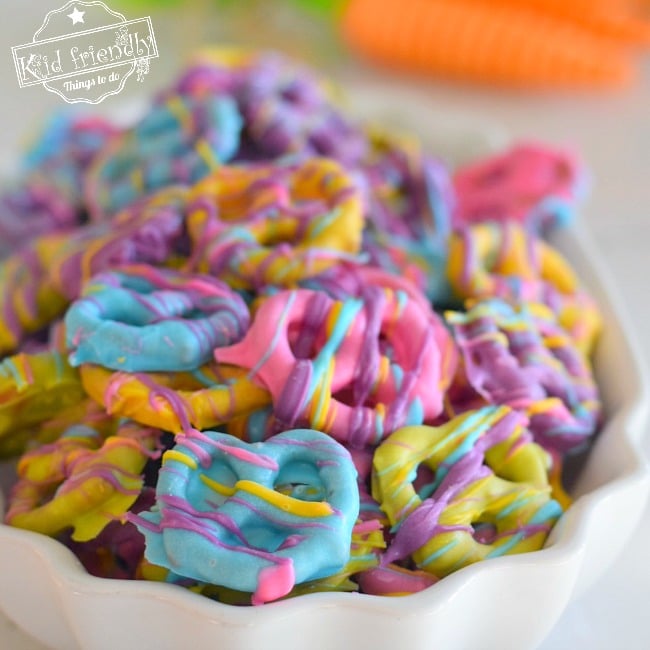 2. Easter Crack White Chocolate Toffee – from Passion For Savings
1. Flower Pretzel Bites – from Freebie Finding Mom
FAQs
Q: How can I add a spring theme to my treats?
There are many ways to add a spring theme to your treats, including incorporating floral and leafy designs, using natural ingredients, choosing the right colors, and getting creative with decorations.
Q: What are some examples of natural ingredients I can use in my spring treats?
Some examples of natural ingredients you can use in your spring treats include fresh fruits and vegetables, nuts and seeds, and herbs and spices.
Q: Can I use specialty tools to create spring treats?
Yes, specialty tools like cookie cutters and decorating tools can be used to create spring-themed designs on your treats.
Q: How can I make my spring treats more personal?
You can add a personal touch to your spring treats by customizing the wrapping paper or labels, or by writing handwritten notes for each person.
Q: What flavors work well for spring treats?
Floral flavors like rose water and lavender, citrus flavors like lemon and lime, and fresh herbs like mint and basil all work well for spring treats.
Q: What textures can I incorporate into my spring treats?
You can incorporate crispy and crunchy textures with wafer cookies or graham crackers, soft and chewy textures with marshmallows or gummy bears, and fluffy and light textures with whipped cream.
Now comes the important question… Which spring treats do you like the most? Please let me know in the comments.
Few more Spring recipes !!!
Want to save this for later? Post these Spring Treats to the "Spring Recipes" OR "Spring Food Ideas" Board!