Discover easy spring brunch recipes for a spring party. From vibrant spring salads to delectable spring desserts and breakfast ideas, you'll find everything.
With a focus on fresh ingredients and bright, seasonal flavors, spring brunch recipes celebrate the best the season has to offer.
From light and refreshing spring salads to sweet and savory breakfast treats, there's something for everyone at the spring brunch table.
And with so many options for spring brunch decorations, you can create a beautiful and festive setting that's sure to impress.
From fresh flowers and spring pastel table runners to cute and quirky spring-themed table settings, there's no shortage of ideas for making your spring brunch unforgettable.
So, whether you're a seasoned host or just starting out, be sure to check out these spring brunch ideas and recipes.
With so many delicious and festive options, you're sure to find the perfect spread for your next spring celebration!
10 Tips For Hosting Outdoor Spring Brunch
To ensure your outdoor spring brunch is a success, we've compiled a list of ten tips to help you plan and host a fabulous event.
From menu planning to decoration ideas, these tips will guide you through the process and ensure your guests have a delightful time.
1. Choose the Perfect Location
Selecting the right location is key when hosting an outdoor spring brunch.
Consider your backyard, a local park, or a scenic garden as potential options.
Ensure the space has ample seating, shade, and easy access to a kitchen or food preparation area.
2. Set a Theme and Decorate Accordingly
Setting a theme adds a touch of flair and enhances the overall experience.
You could go for a rustic garden theme, a vibrant spring floral theme, or even a tropical-inspired brunch.
Decorate the space with colorful tablecloths, fresh flowers, and charming table settings to create an inviting atmosphere.
3. Plan a Delicious Menu
Crafting a delectable menu is crucial for any brunch.
Focus on fresh, seasonal ingredients that reflect the essence of spring.
Consider serving light and refreshing dishes such as salads, quiches, fruit platters, and freshly baked pastries.
Don't forget to provide vegetarian and vegan options to cater to different dietary preferences.
4. Create a Beverage Bar
A well-stocked beverage bar is essential to quench your guests' thirst.
Offer a variety of drinks, including fresh juices, iced tea, coffee, and signature brunch cocktails like mimosas or spritzers.
Provide different garnishes and add-ons, such as mint leaves, citrus slices, or edible flowers, to elevate the presentation.
5. Prepare in Advance
To minimize stress on the day of the event, prepare as much as possible in advance.
Prepping ingredients, marinating meats, and assembling dishes ahead of time will save you time and allow you to enjoy brunch alongside your guests.
6. Arrange Comfortable Seating
Ensure your guests have comfortable seating arrangements throughout the brunch.
Provide a mix of chairs, benches, and blankets for a relaxed and inviting atmosphere.
Add cushions or pillows for extra comfort, and consider setting up a cozy lounge area for post-brunch conversations.
7. Plan for Weather Contingencies
While spring weather is generally pleasant, it's always wise to have a backup plan in case of unexpected changes.
Rent a canopy or set up a large umbrella to provide shade, or have a tent on standby if rain becomes a possibility.
This way, you can ensure the event continues smoothly, regardless of the weather.
8. Incorporate Live Music or Entertainment
To add an extra touch of charm to your outdoor spring brunch, consider incorporating live music or entertainment.
Hire a local musician or set up a small stage for acoustic performances.
You could also include lawn games, such as croquet or bocce ball, to keep your guests entertained and engaged.
9. Provide Thoughtful Amenities
Consider the comfort and convenience of your guests by providing thoughtful amenities.
Have sunscreen, bug spray, and hand sanitizers readily available.
Set up stations with extra napkins, cutlery, and wet wipes for easy access.
These small gestures will make your guests feel well taken care of.
10. Enjoy and Connect with Your Guests
Finally, the most crucial tip for hosting an outdoor spring brunch is to relax, enjoy the moment, and connect with your guests.
Take time to savor the delicious food, engage in conversations, and create lasting memories.
Remember, the success of any gathering lies in the warmth and connections it fosters.
Must Try Spring Brunch Recipes
" Affiliate links provided for your convenience, please read my disclosure for more information."
17. Whipped Goat Cheese Bruschetta
16. Ham Cheese & Spinach Puffs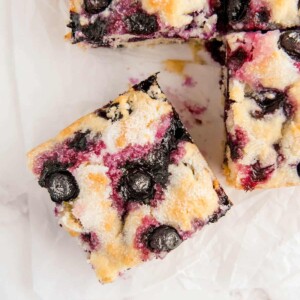 13. Prosciutto Asparagus Puff Pastry Bundles
11. Tulip Tomatoes
10. Baked Monte Cristo Party Sliders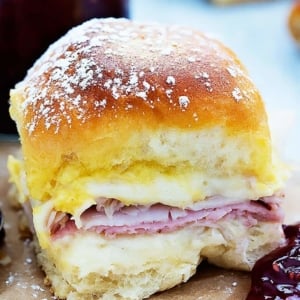 4. Overnight Eggs Benedict Casserole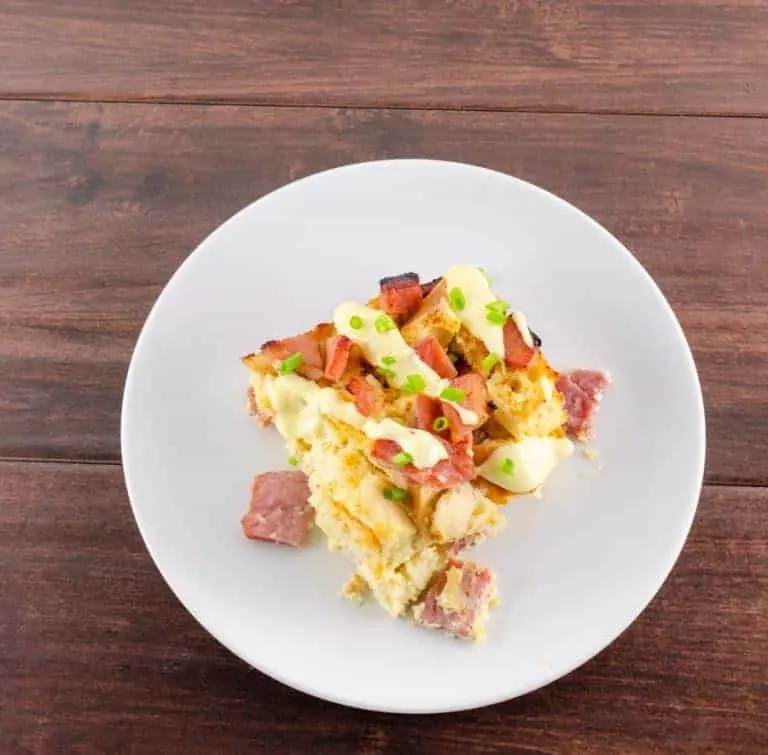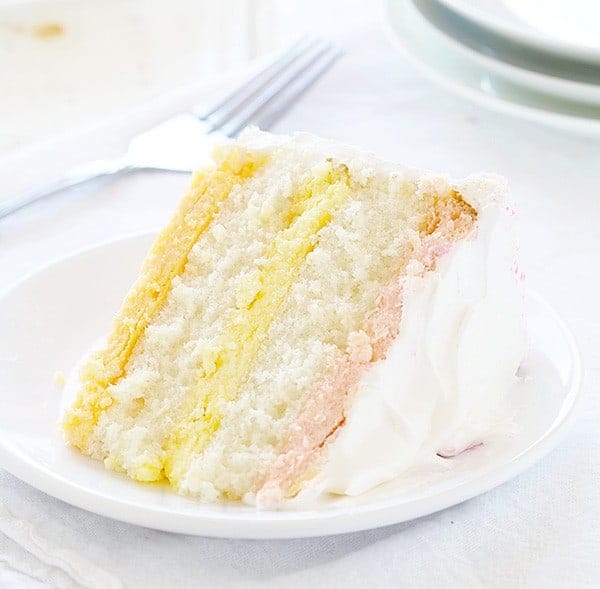 FAQs
Q. Can I host an outdoor spring brunch if I don't have a backyard?
Absolutely! If you don't have a backyard, consider hosting your brunch in a local park, a rooftop terrace, or even a friend's garden. Get creative with your venue choices and embrace the beauty of outdoor spaces available to you.
Q. How far in advance should I send out invitations for an outdoor spring brunch?
It's best to send out invitations for an outdoor spring brunch at least two to three weeks in advance. This will give your guests enough time to plan.
Q. What are some vegan brunch options I can include on the menu?
For vegan brunch options, consider dishes like tofu scramble, vegetable frittatas, avocado toast, vegan pancakes, or dairy-free yogurt parfaits. There are plenty of delicious plant-based recipes available to suit different tastes.
Q. What can I do to make my outdoor spring brunch more kid-friendly?
To make your outdoor spring brunch kid-friendly, consider setting up a designated play area with activities such as coloring sheets, bubbles, or a small craft station. Serve child-friendly food options like mini sandwiches, fruit kebabs, and colorful smoothies.
Q. Can I host an outdoor spring brunch in the evening?
While brunch traditionally refers to a morning meal, you can certainly host an outdoor spring-themed gathering in the evening. Simply adjust the menu to include dinner options, incorporate ambient lighting, and create a cozy atmosphere.
Now comes the important question… Which spring brunch do you like the most? Please let me know in the comments.
Few more Spring recipes !!!
Want to save this for later? Post these Spring Brunch to the "Spring Recipes" OR "Spring Food Ideas" Board!